Al Saif Residence by Roma International
"The residence is designed for the family of a famous lawyer in Kuwait; the family includes his wife, an avid promoter and follower of fashion in Kuwait, their two sons, and his elder siblings with whom he shares the inheritance of the family-owned plot. The plot is located in one of Kuwait's most opulent residential areas. It occupies full three-sided corner, with a unique exposure to Kuwait City's modern skyline on its North main elevation . During our initial meeting with the client, we were asked to design a house with a unique, distinctive and contemporary expression while maintaining a symmetrical planning principle. To achieve an exciting (Un boring) environment, the house is to contain multiple activities and functional programs, maintain full privacy, protect from the harsh environment, and finally, to contain two distinct houses, one for his family, and the other for his siblings.
Functionally, our desire to combine the client's requirements and the site's givens within a holistic unified solution led us to create distinct spatial zones that highlight the functional and privacy requirements, while maintaining an efficient and balanced planning configuration for the users. The planning concept evolved into two units within the same structure, the first unit contains two zones separated by a vertical circulation core and gathering spaces; the second unit, for the elder siblings, is separated by a vertical court that features a water element and allows amble daylight.
Conceptually, our intention was to generate an envelope that unifies the two residences, combines optimum privacy and formal expression while concealing the diverse program elements contained within. We kept searching for and identifying materials, textures and forms in developing the spaces, proportional relations and envelope of the residences. The process culminated into a formal solution with a pronounced opacity to the harsh outdoor environment and controlled exposure to It. A stone clad, box-like volume encases the first and second levels, the private zones, which hovers over and shades the ground level. Sporadic continuous mesh-like lines that carve into and unify the volume punctuate the elevations, while opening up to outdoors, where needed; hence, creating a dense stone screen that frames vistas into the city's skyline. Moreover, to enhance the tactile quality of the residence, we contrasted the roughness of the exterior's surfaces that shield against the environment with smooth and lightly textured surfaces for the interior."
Photos by: Roma International & Mattia Aquila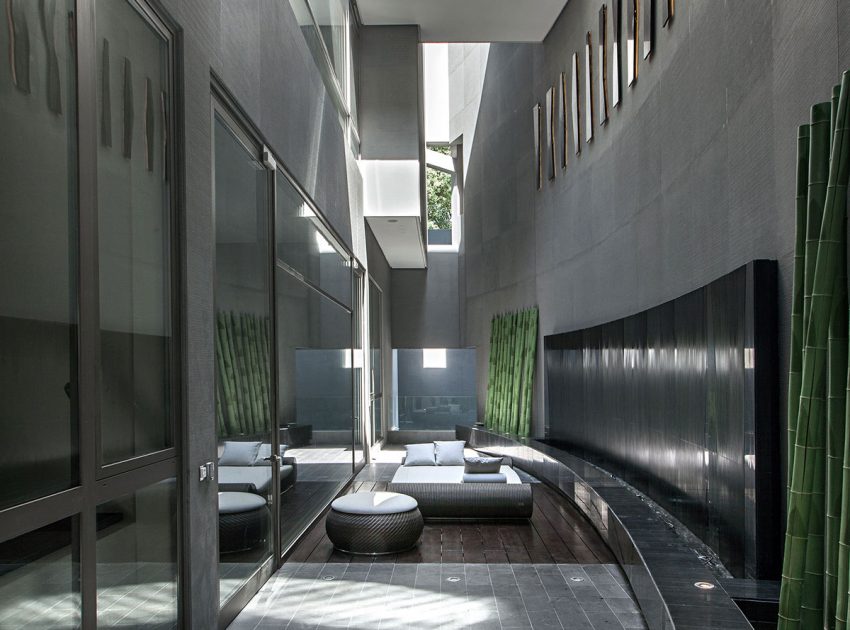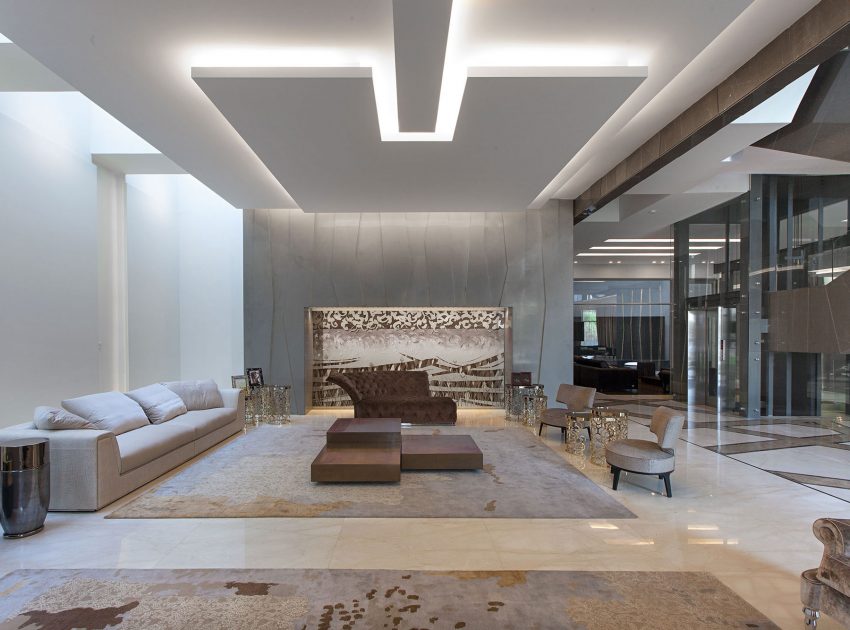 View more: A Spectacular Contemporary Home with an Infinity Pool in Portola Valley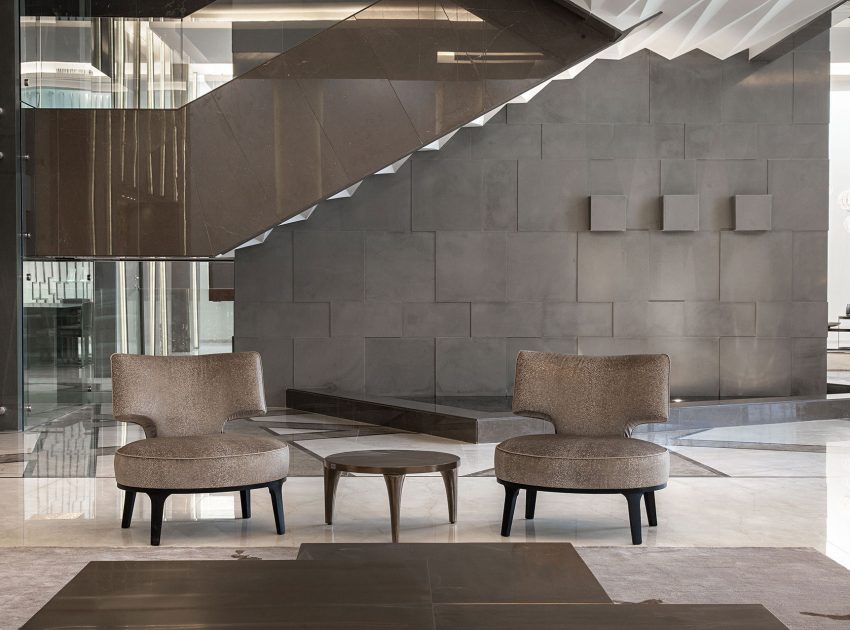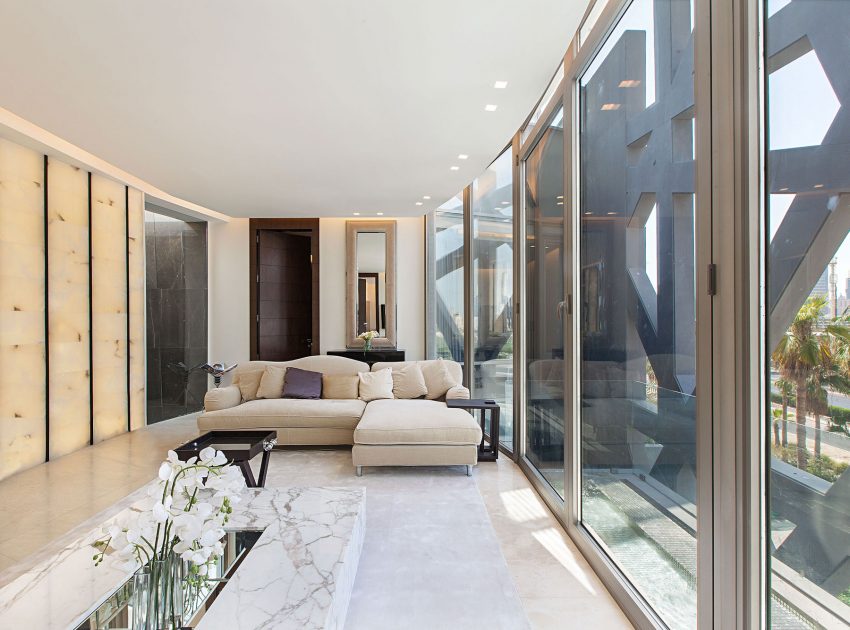 Related: A Magnificent Contemporary Two-Storey Home Full of Style and Comfort in Portland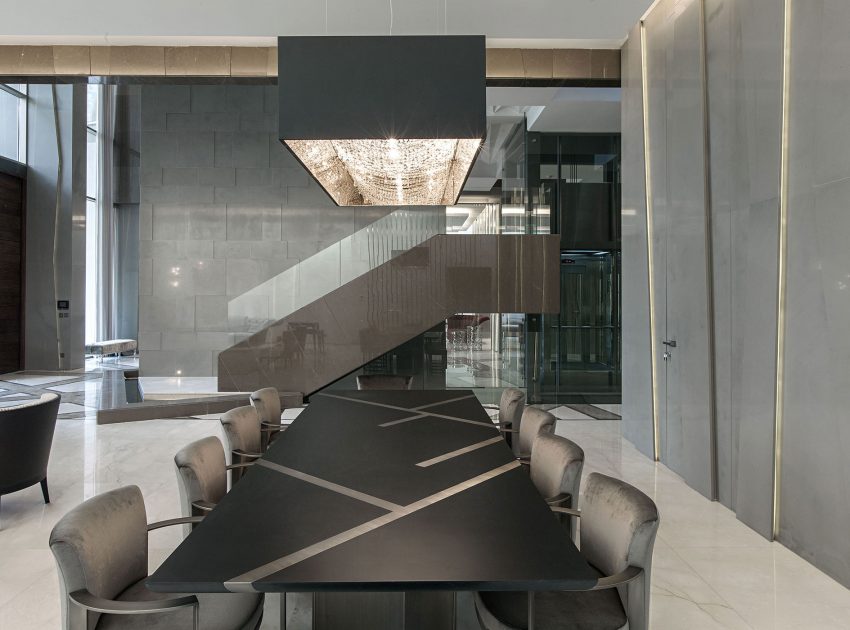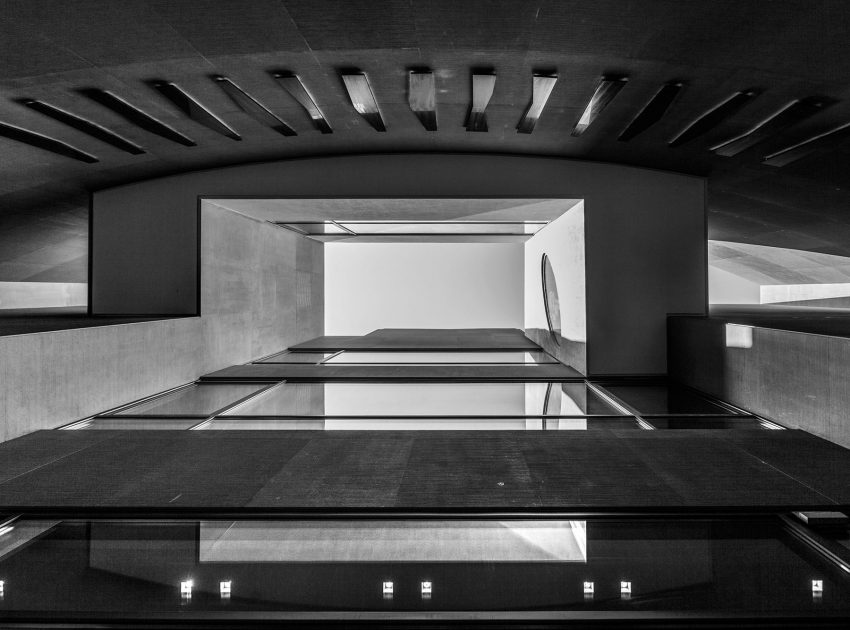 Here: A Stylish Contemporary Home with Dramatic and Playful Features in North Shore, Australia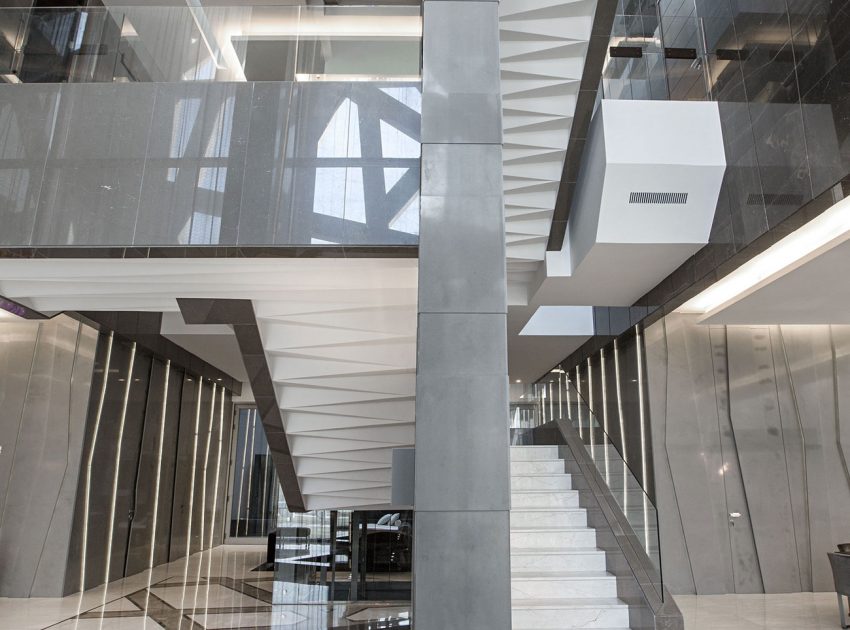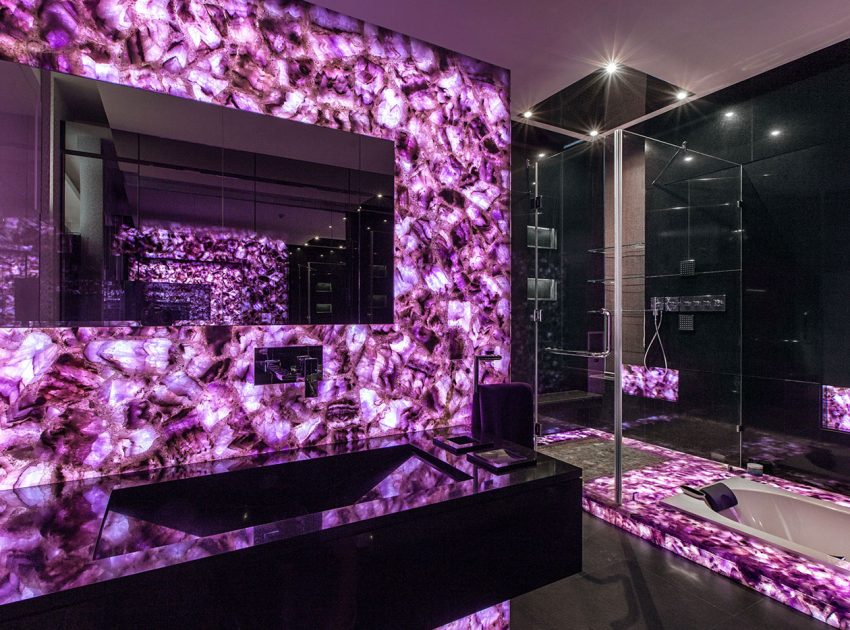 Read also: An Exquisite Contemporary Home with Simple Shapes, Clean Lines and Transparency in Faenza, Italy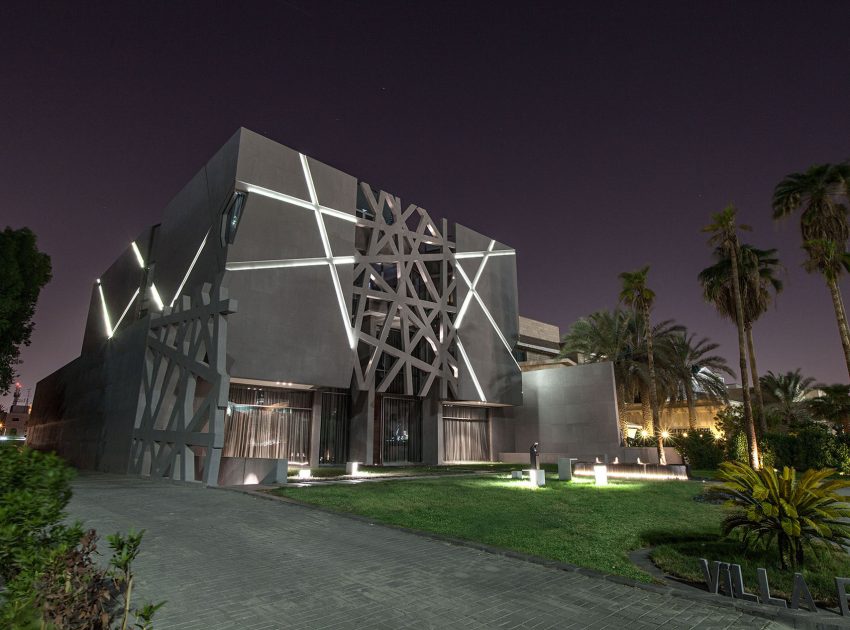 View the complete gallery