Vivienda en Son Vida by Negre Studio & Rambla 9 Arquitectura
Located in one of the most exclusive residential areas of the island, this project involves an intervention in both architectural, landscaping and interior design elements by the studio.
The distribution project is a consequence of the materials. The stone volumes serve as a fixed distribution element, while the wooden parts surround them. In this case, using solid oak wood slats that serve as a pattern for both straight lines and curves.
Three unique noble materials make up the space, repeating themselves to obtain homogeneity and fluidity: stone, oak wood and glass.
The same stone has been chosen for both interior and exterior, for floors and walls. More than a thousand square meters in total. It is a travertine pit cut to law.
As if it were a tailor shop, a comprehensive and tailor-made project is carried out. Each one of the components is designed and executed by the studio for this home. From the beds to the kitchen through doors, sinks, cabinets, tables etc. In this way, a unique and personalized project is achieved for the client.
In this way, a noble and calm atmosphere is obtained thanks to a project studied down to the last detail.
Collaboration with Rambla 9 Arquitectura.
Photos courtesy of Negre Studio & Rambla 9 Arquitectura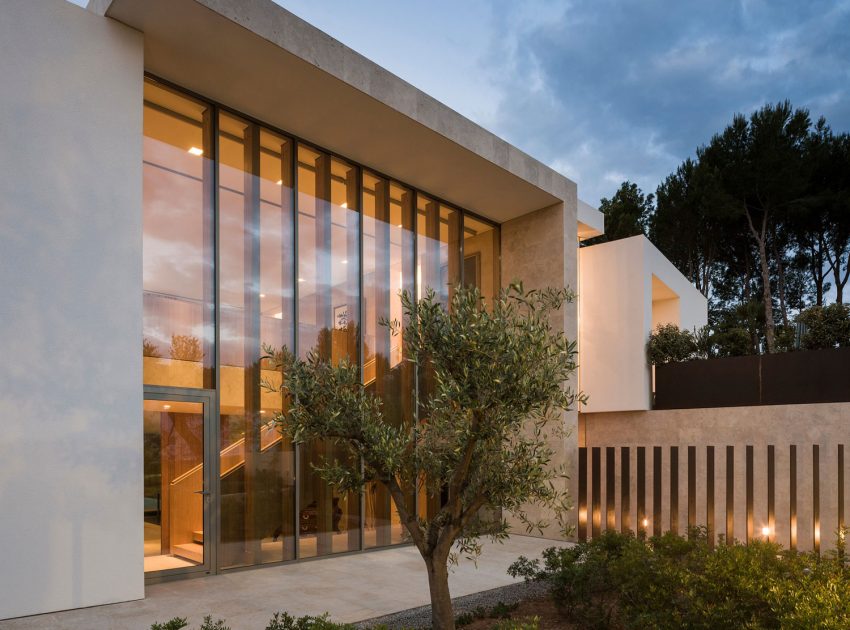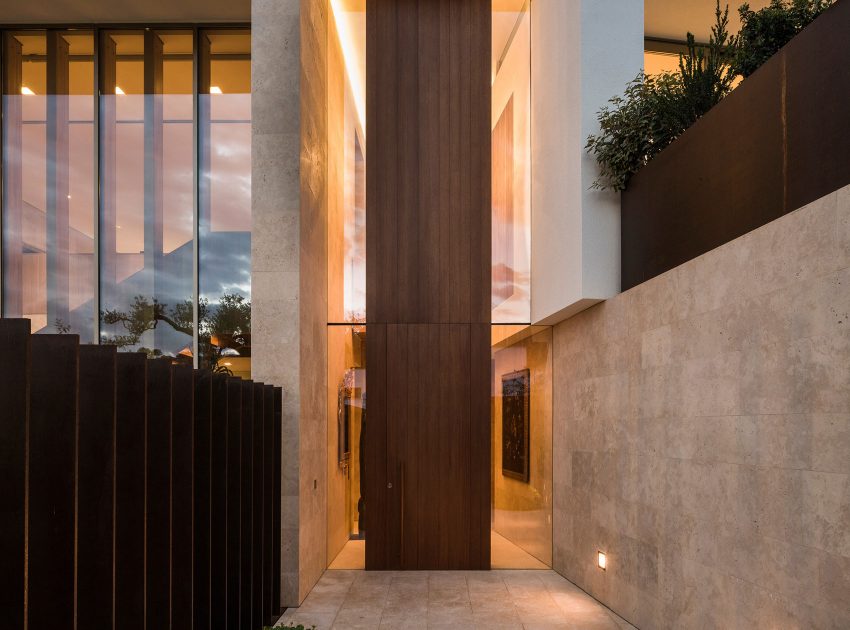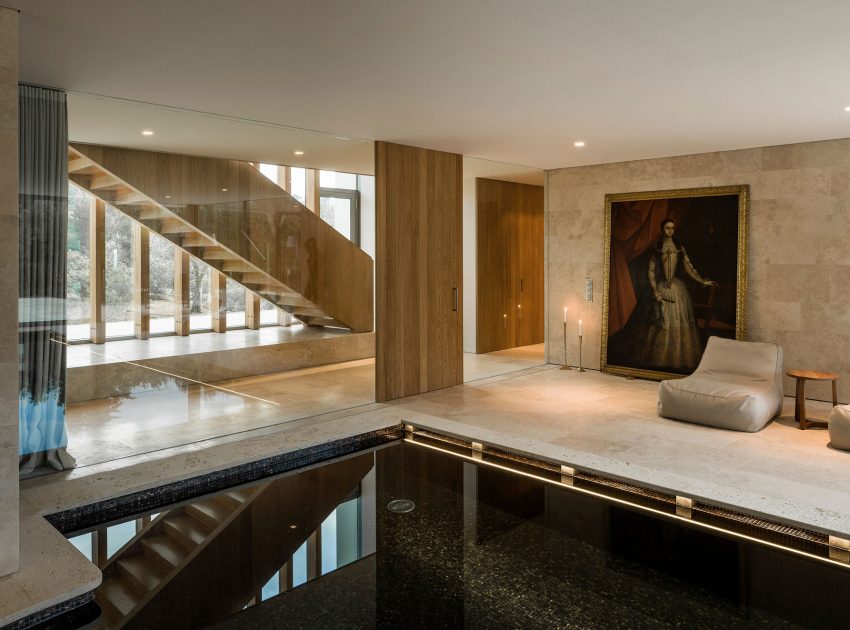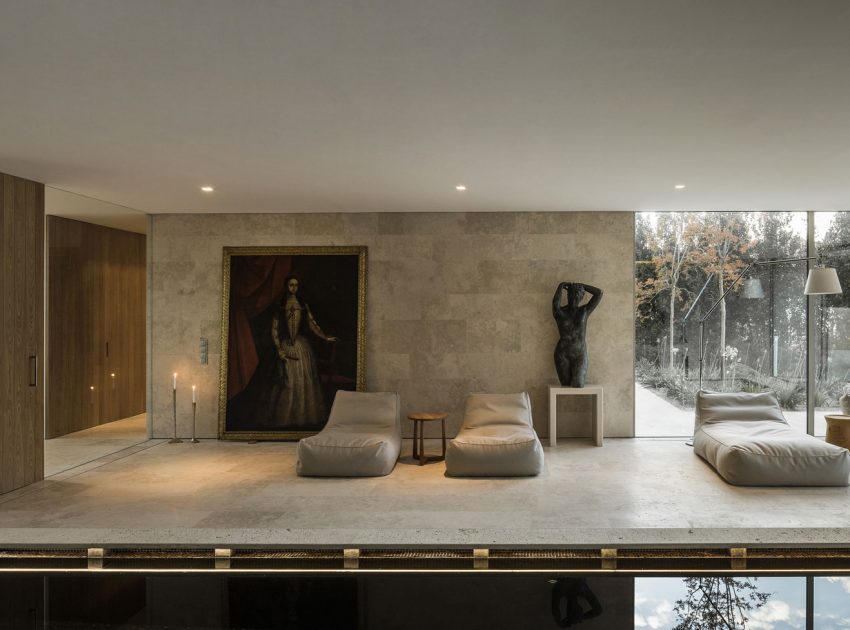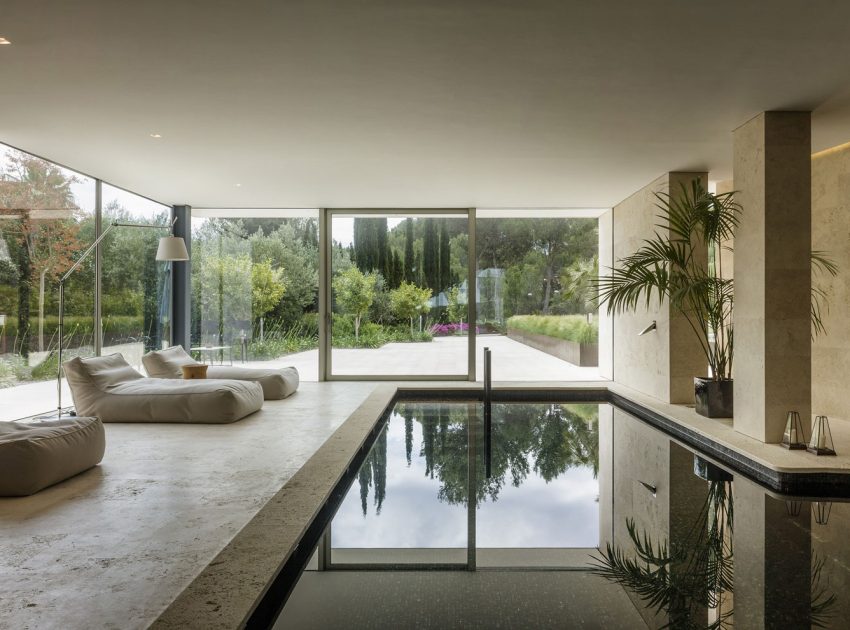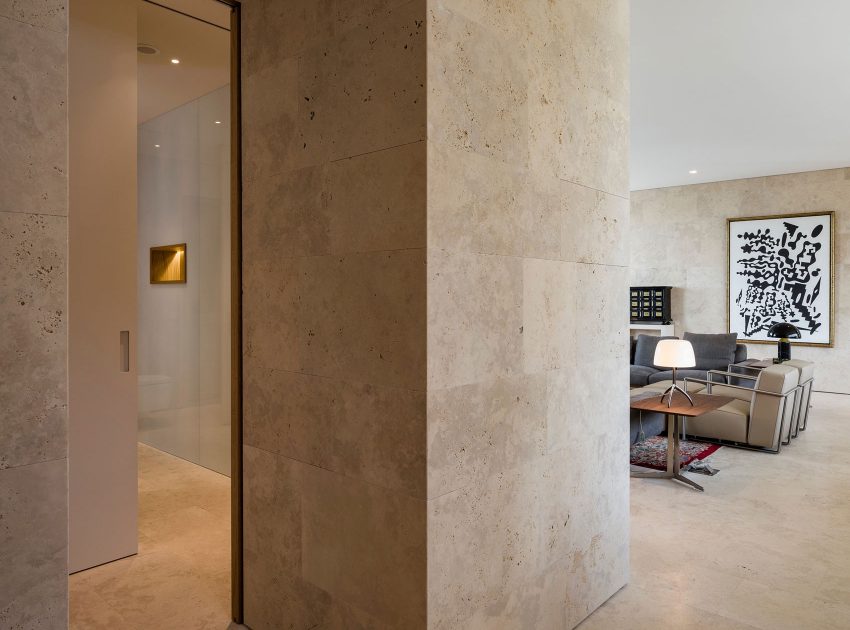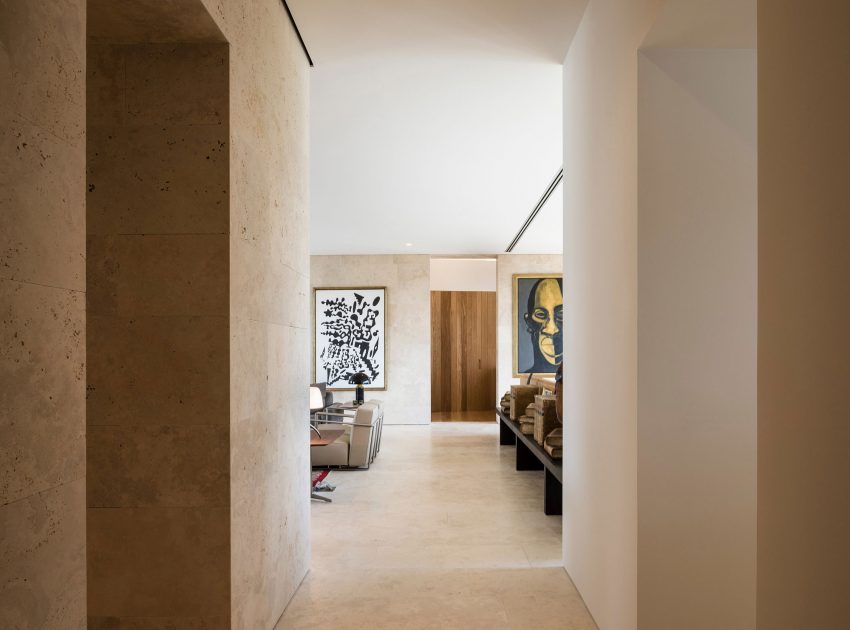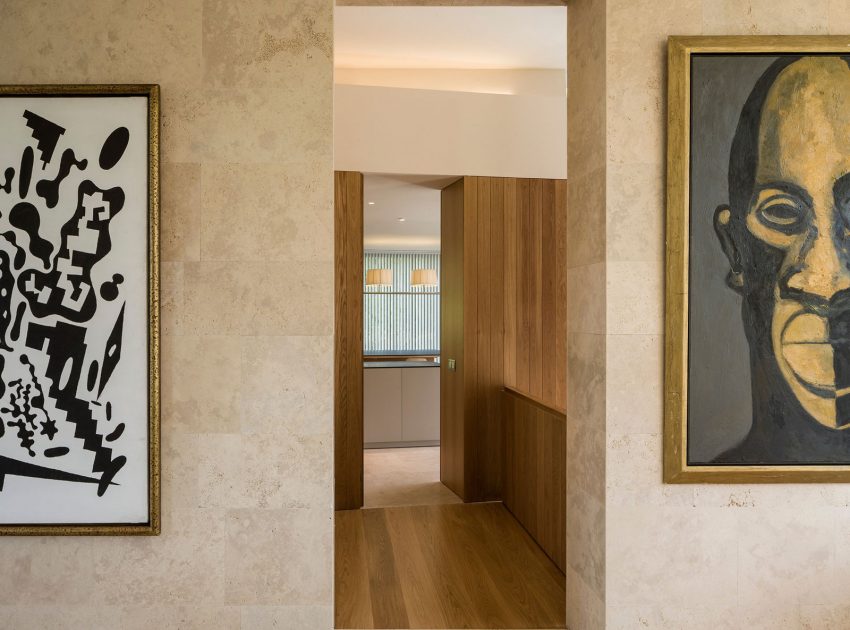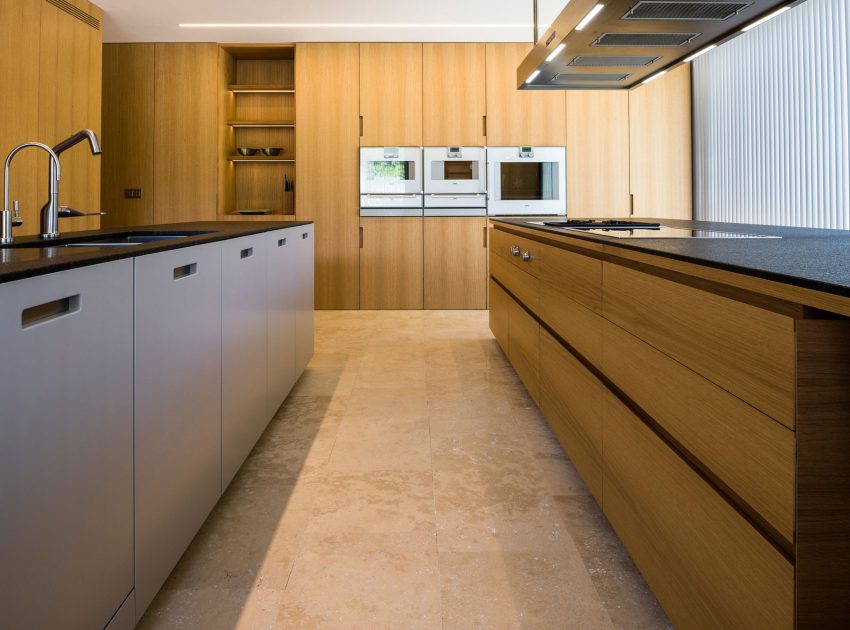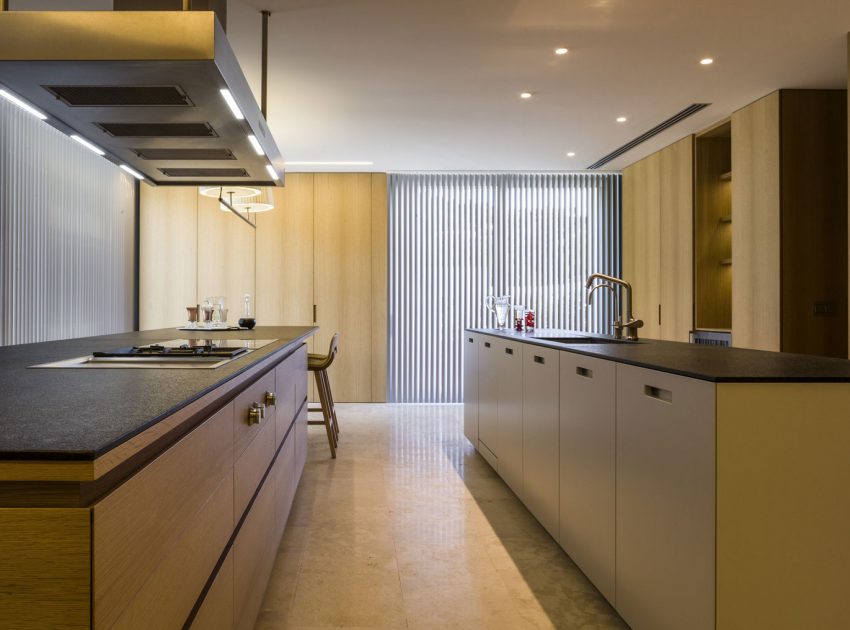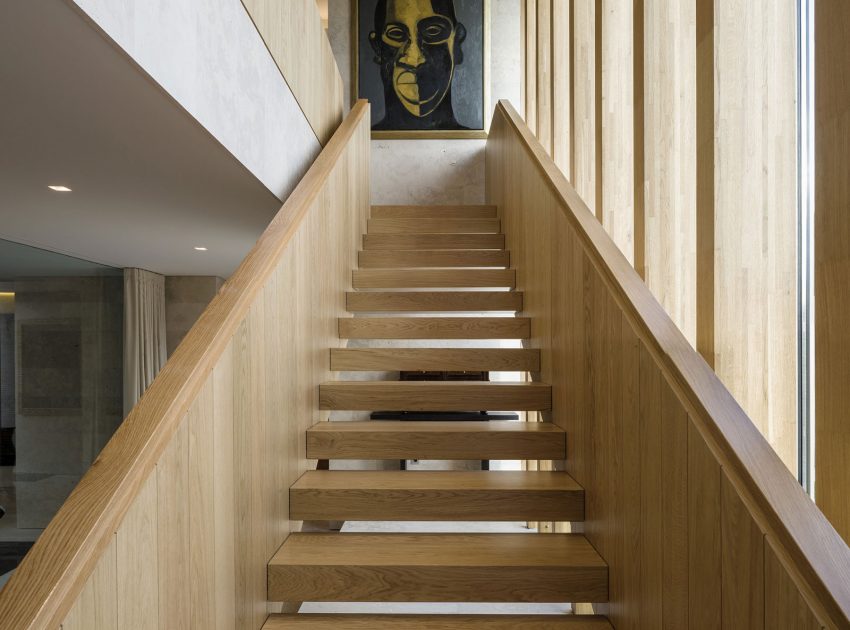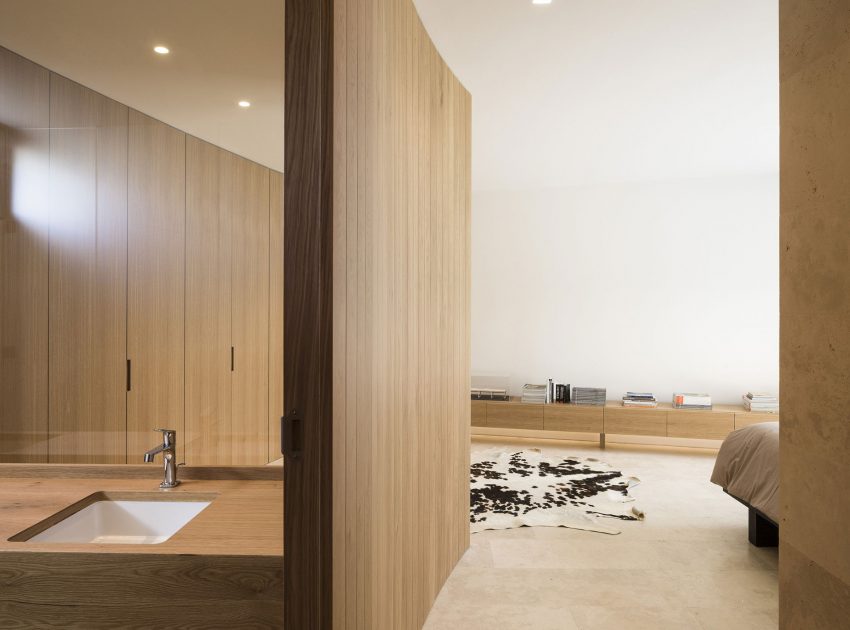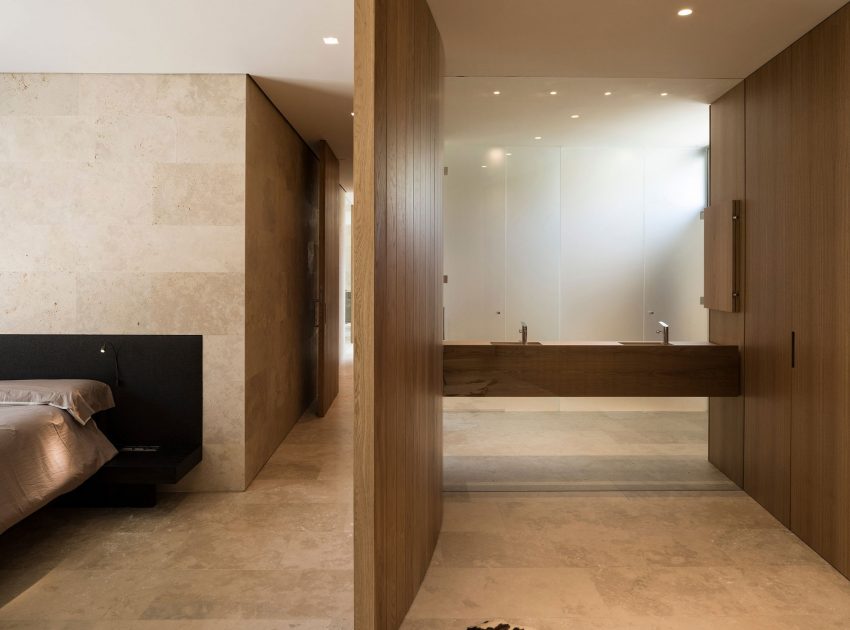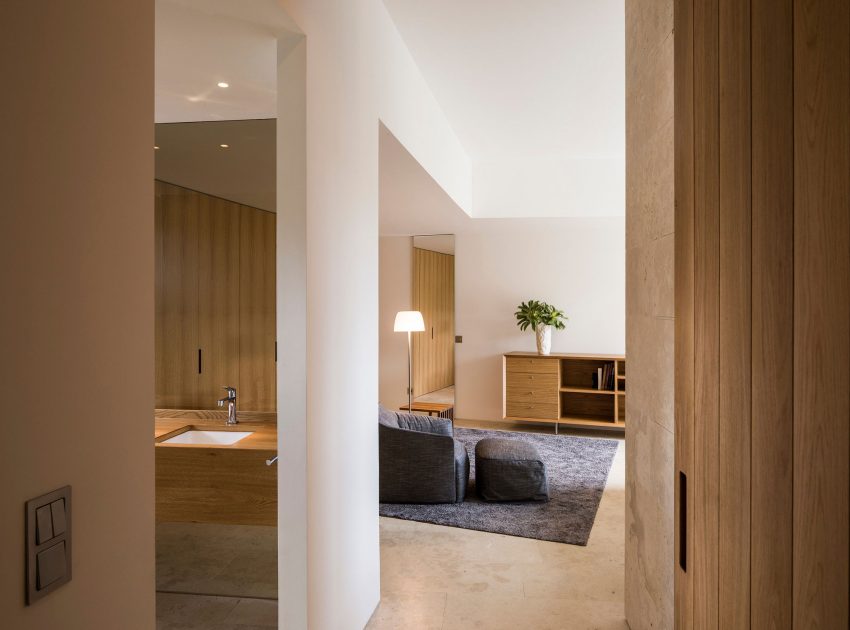 View the complete gallery