Private House in the Cotswolds by Found Associates
"Found Associates, as residential architect, designed this contextual country house consisting of a restored and updated gamekeeper's cottage and an innovative series of fresh, inter-connected pavilions tucked into the landscape immediately behind it. Together, they form an inviting rural escape set within a secret valley on the edge of the Cotswolds, surrounded by woodland.
The original Grade II listed cottage – dating from the 18th century – remains an integral part of the property, chiefly used by visiting family and friends. The combination of three single-storey pavilions dramatically extends the available living space, with an open plan living area to one side, bedrooms to the other and a linking zone at the centre.
These new-build elements offer a striking contrast between the mass of concrete and local stone used in their construction and expanses of glass that frame select views of the landscape and open onto adjoining terraces. A planted green roof over the pavilions softens the impact of the new structures upon the landscape."
Photos by: Found Associates & Hufton + Crow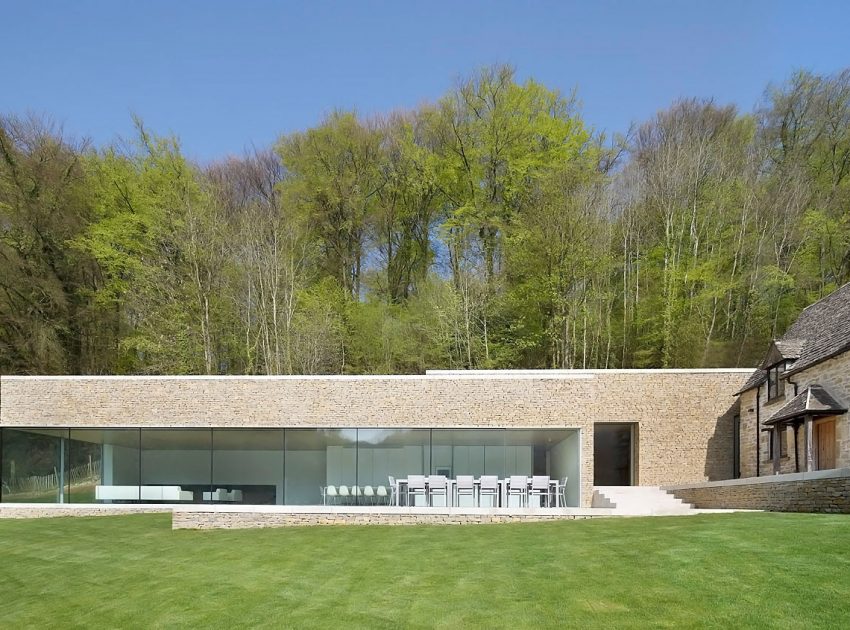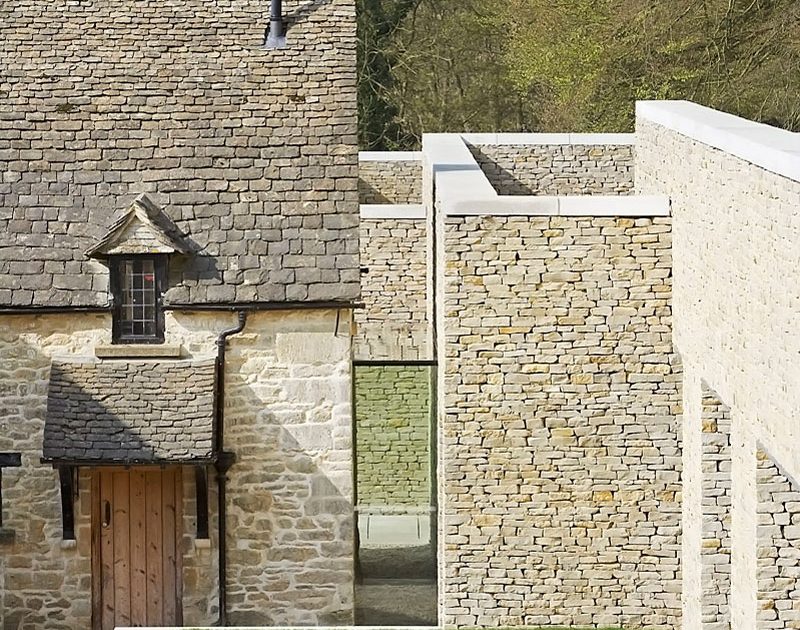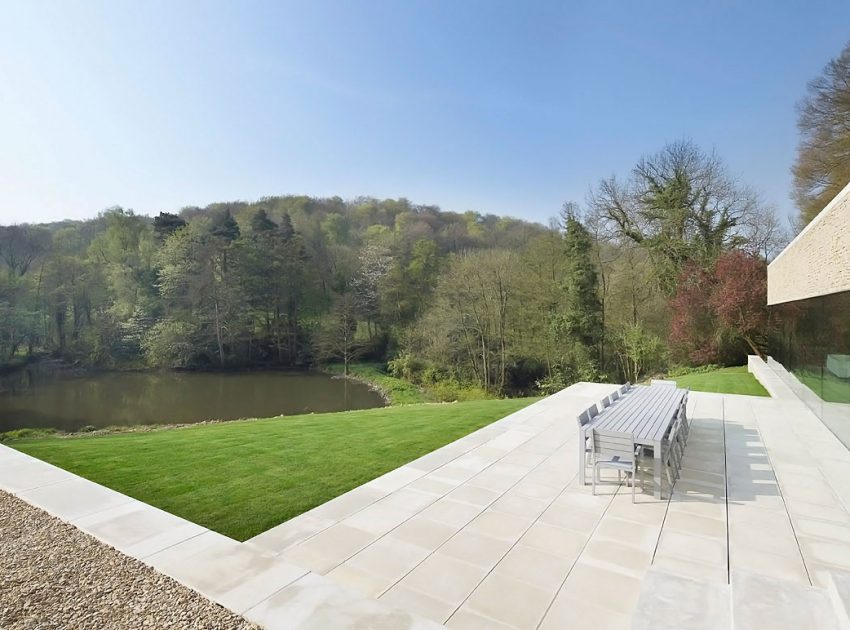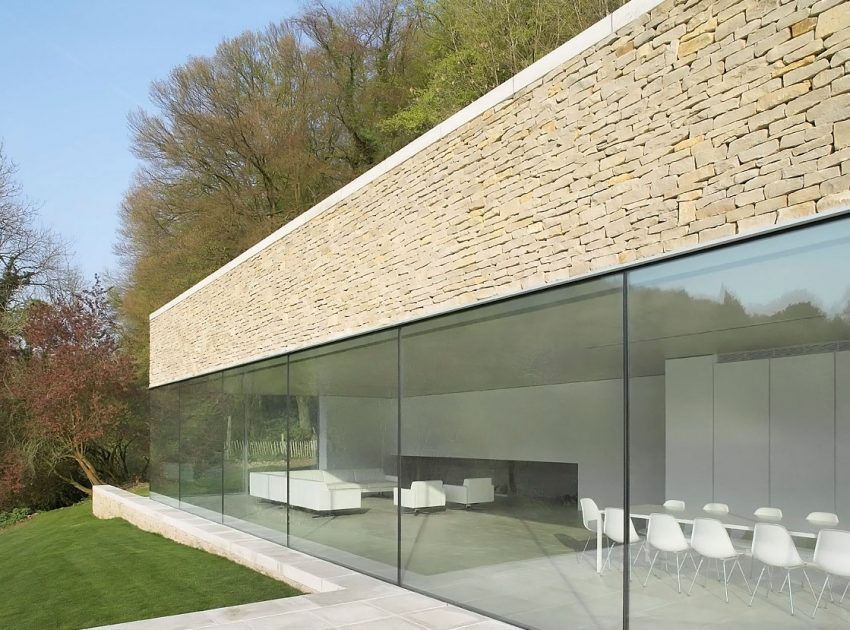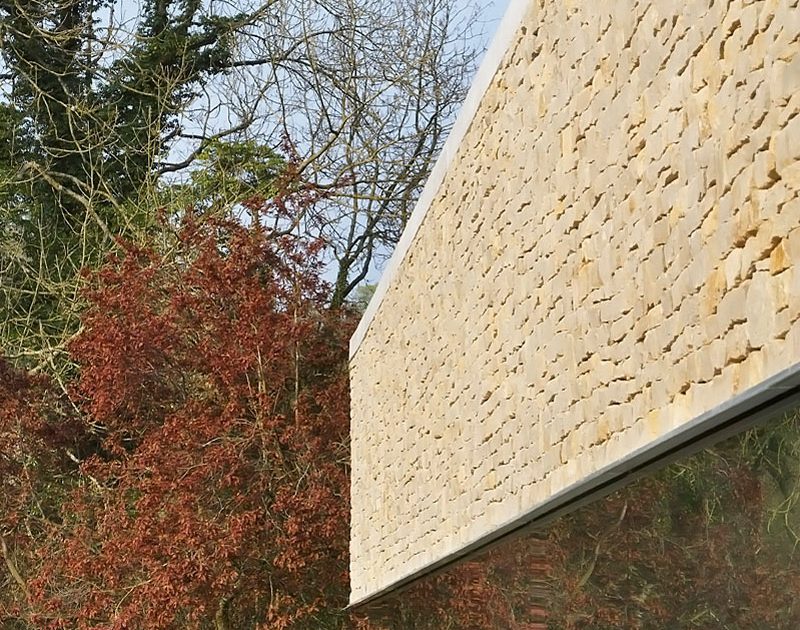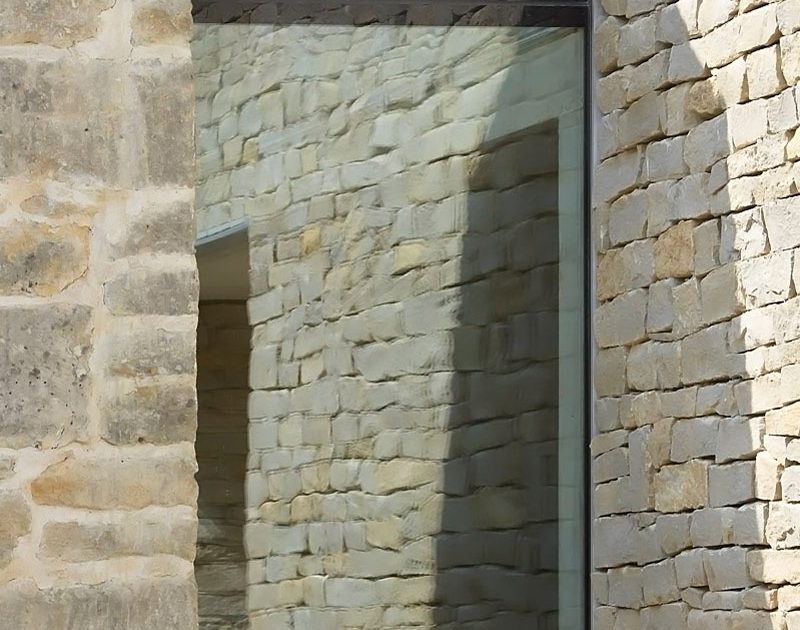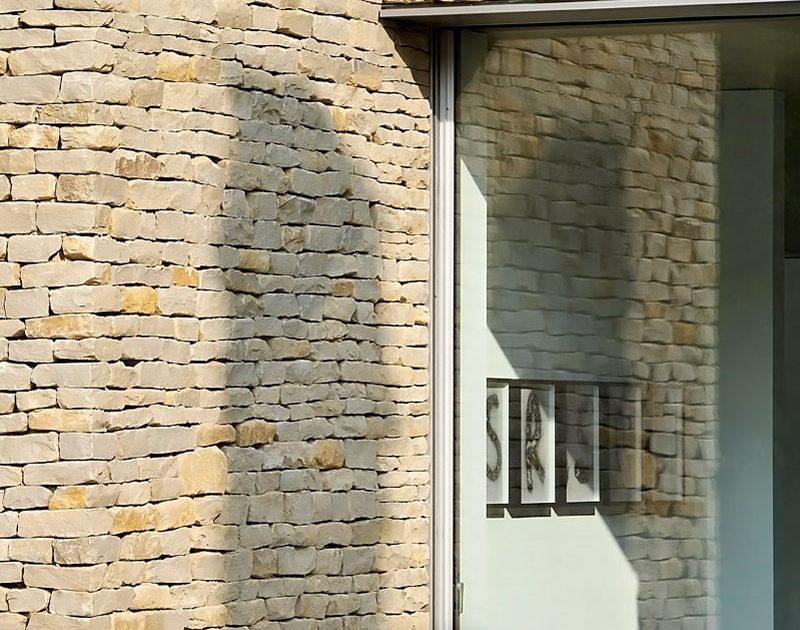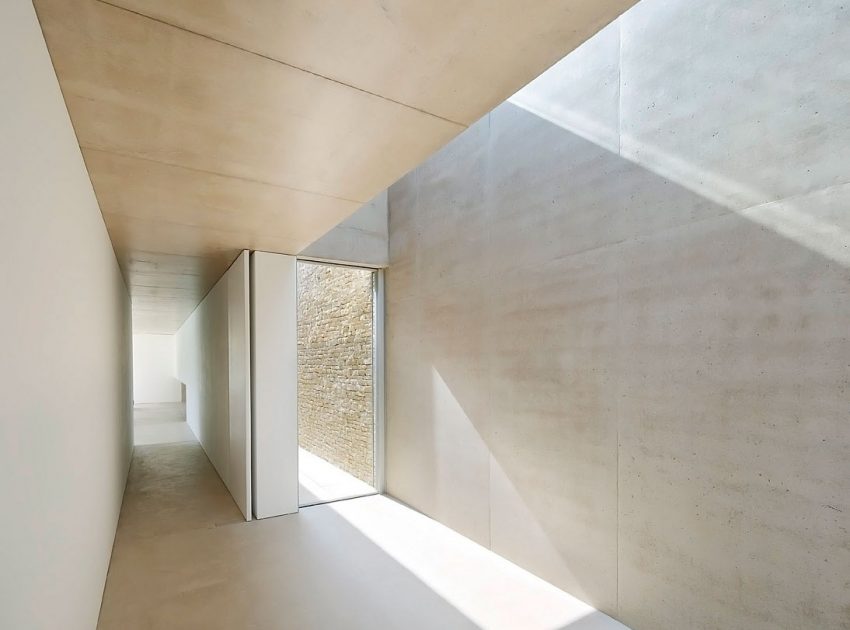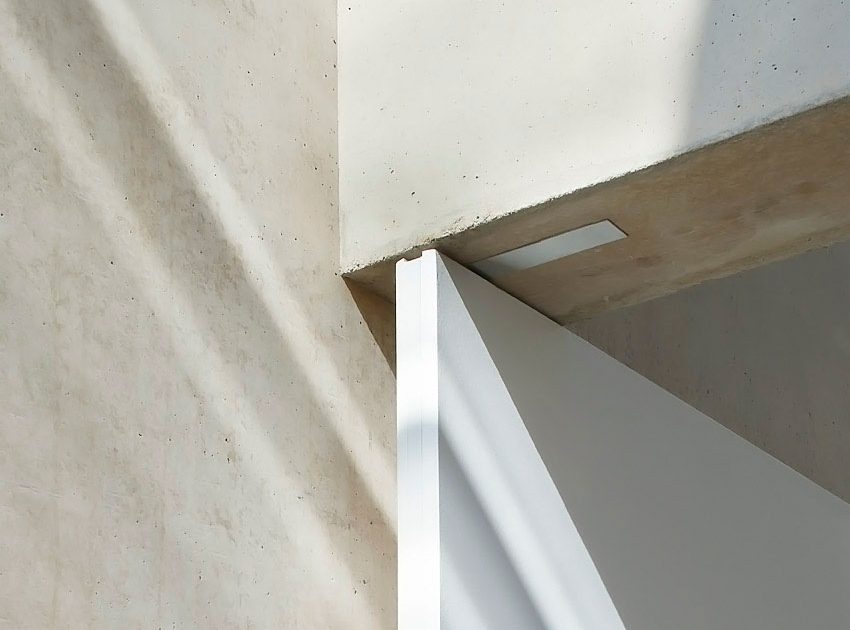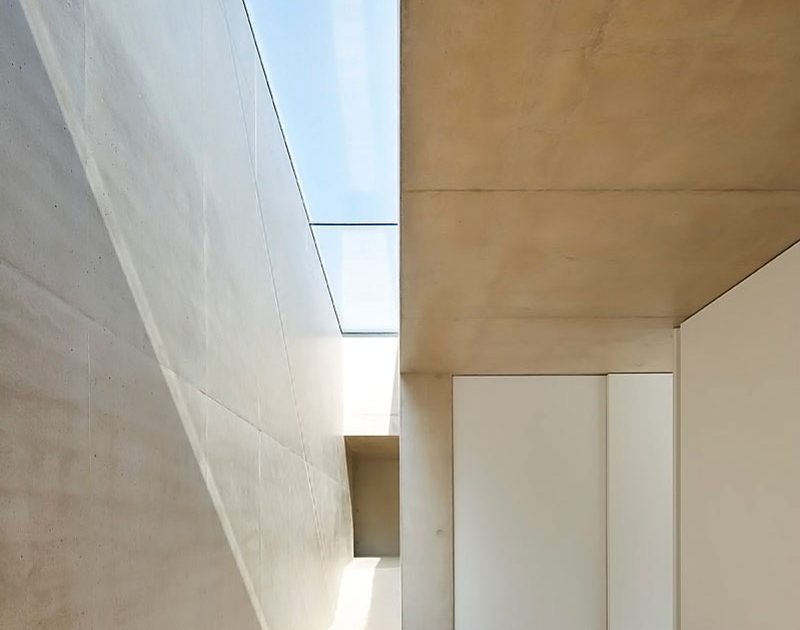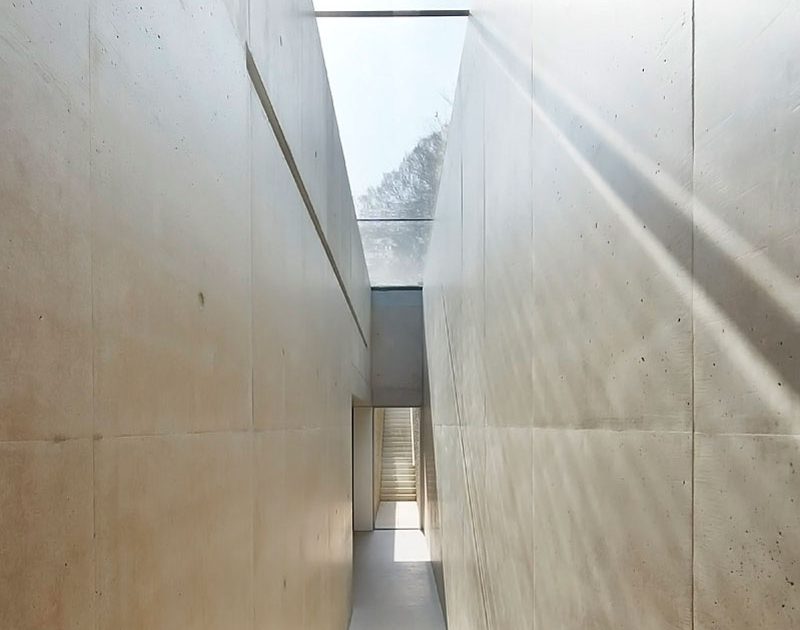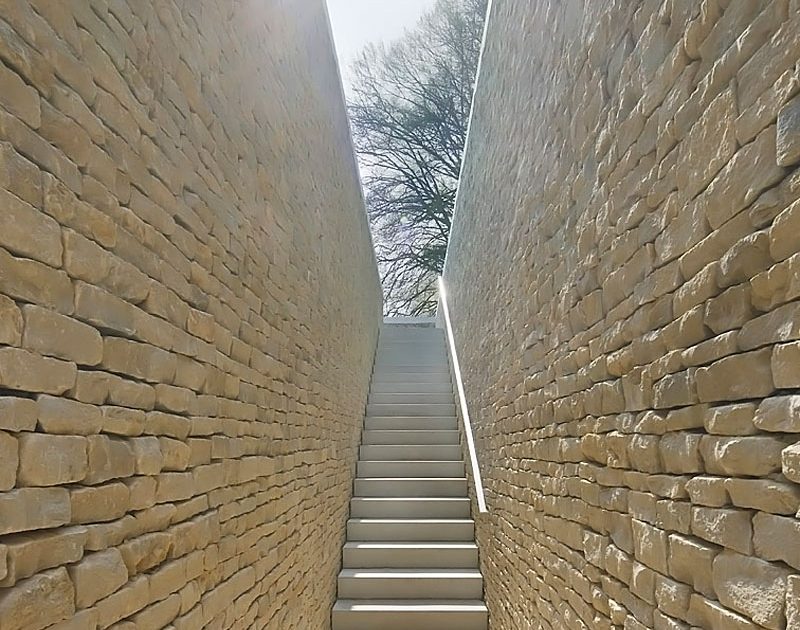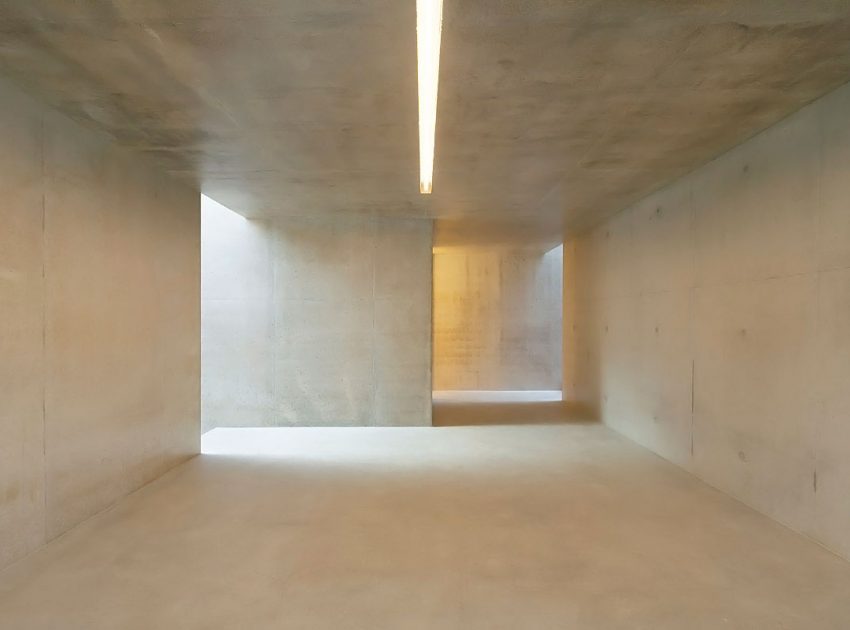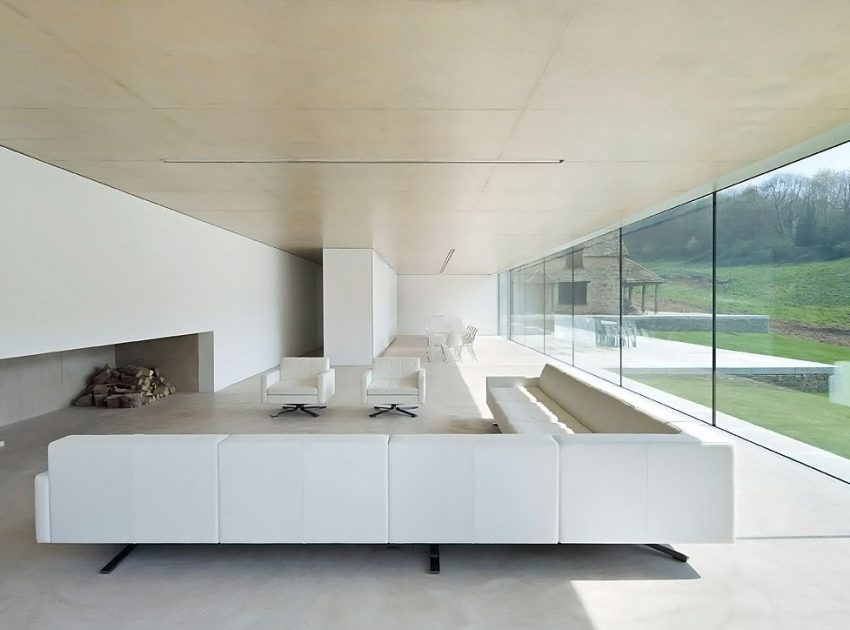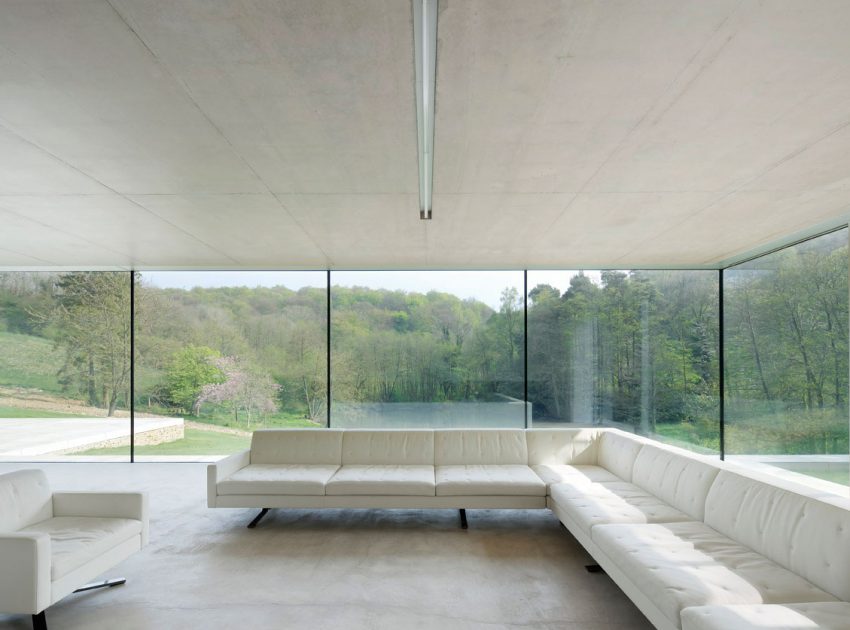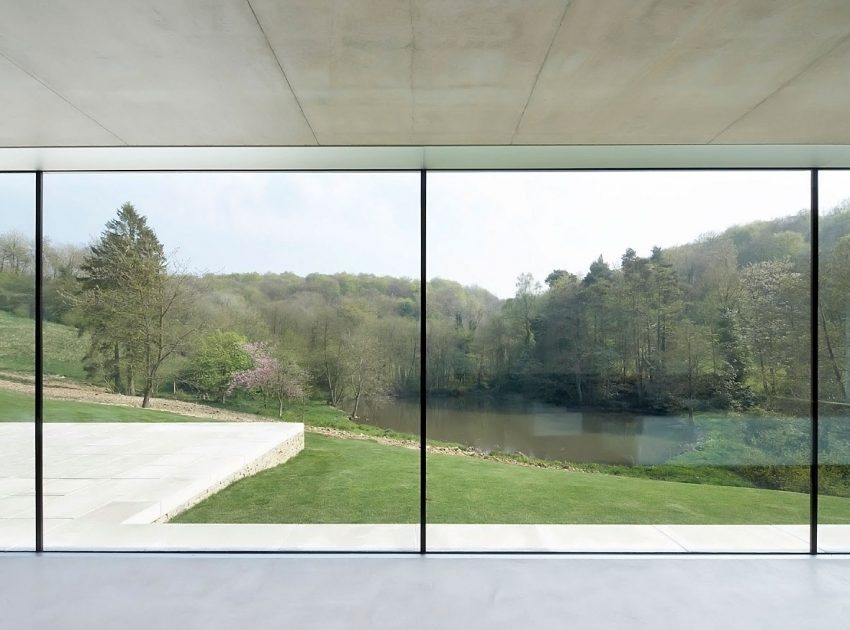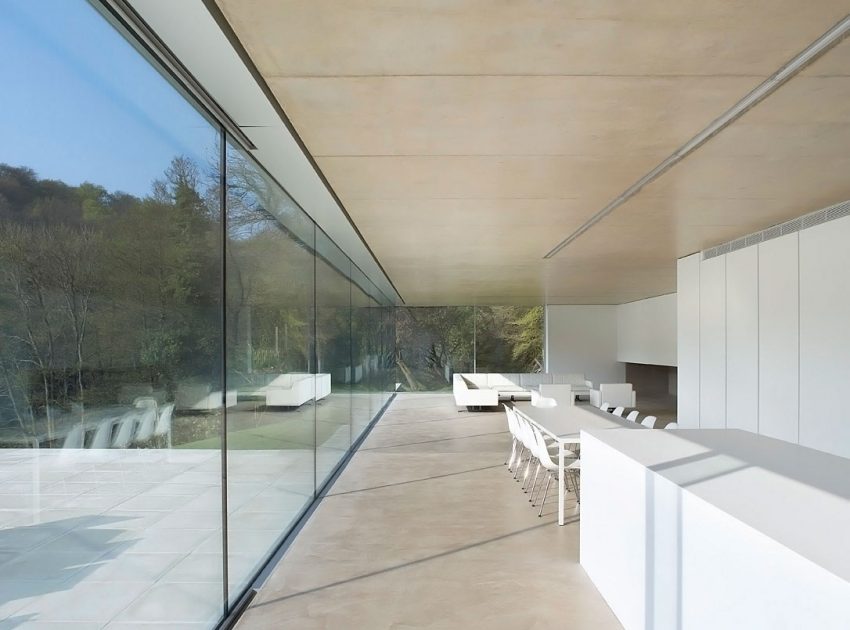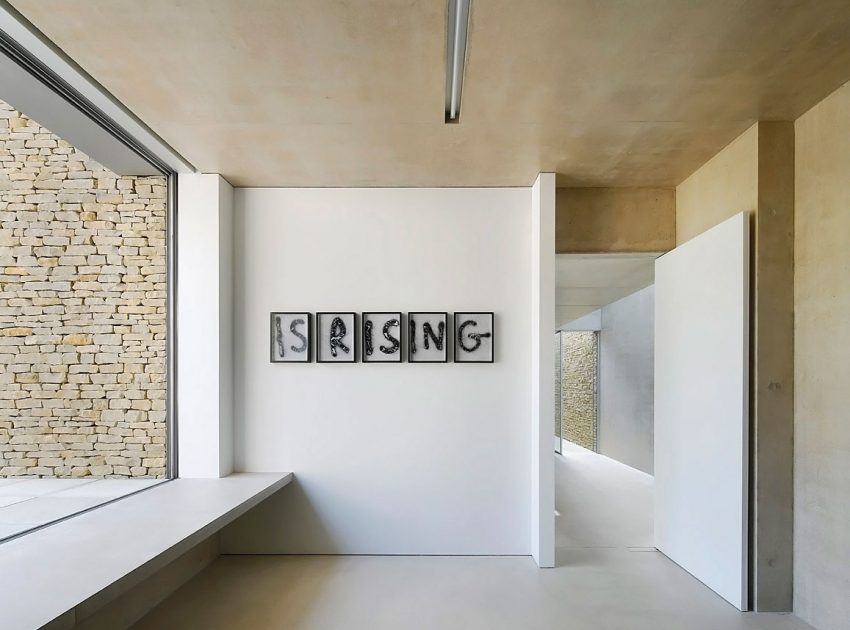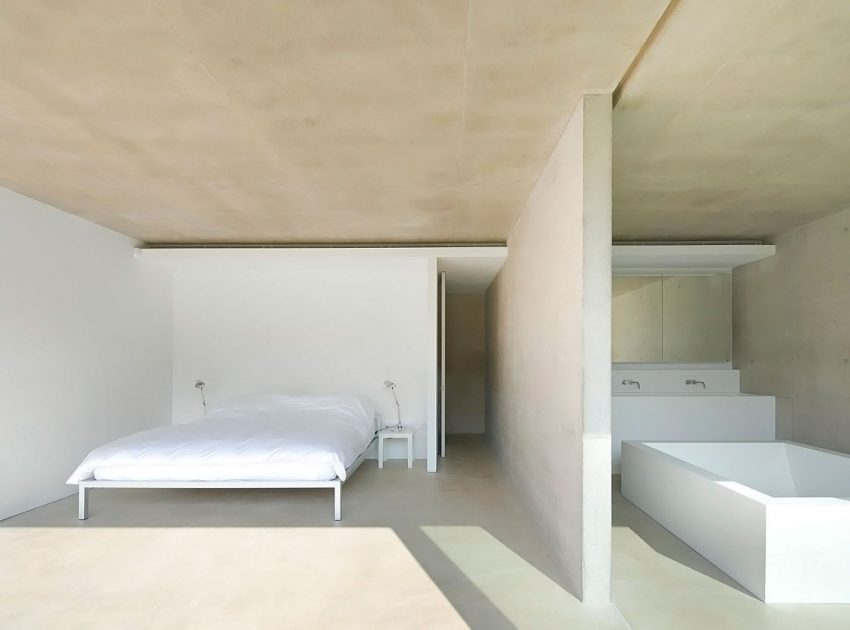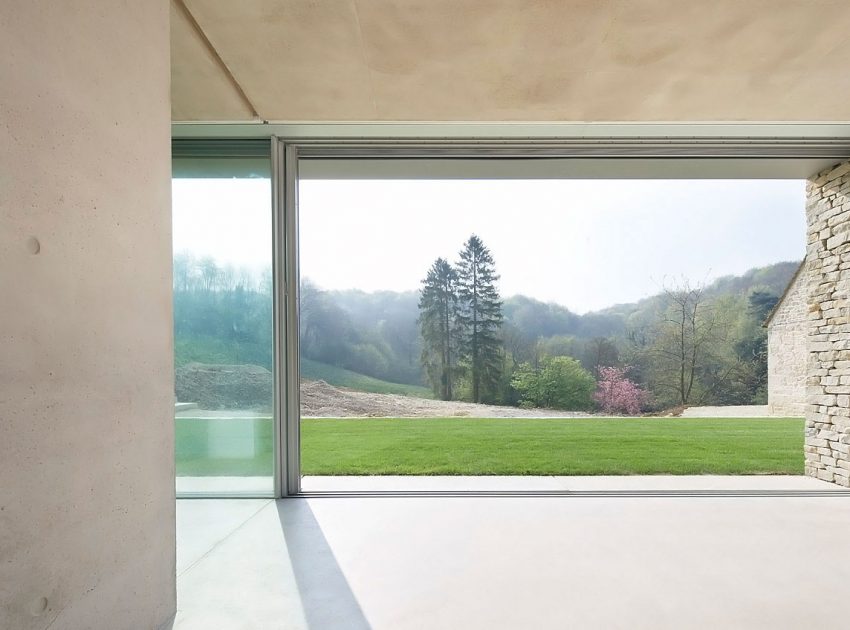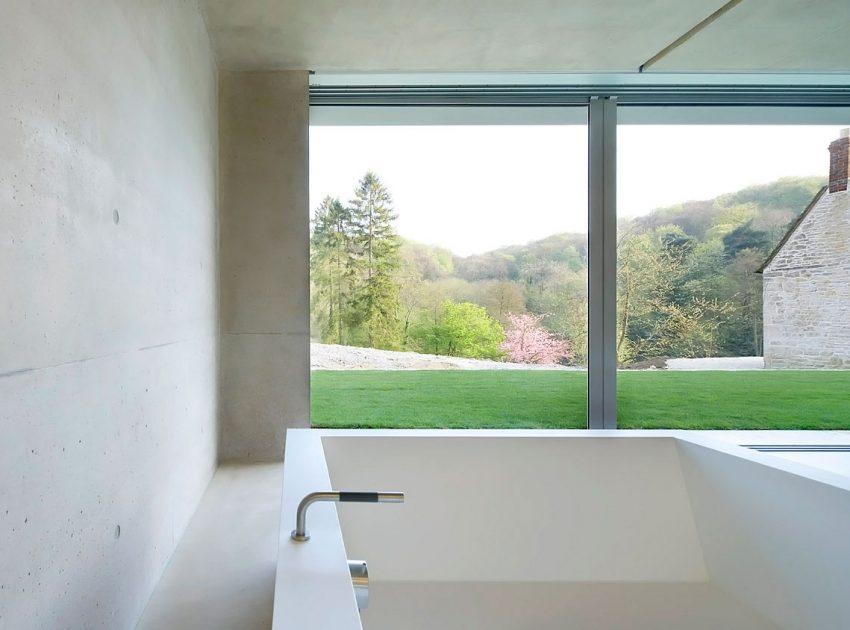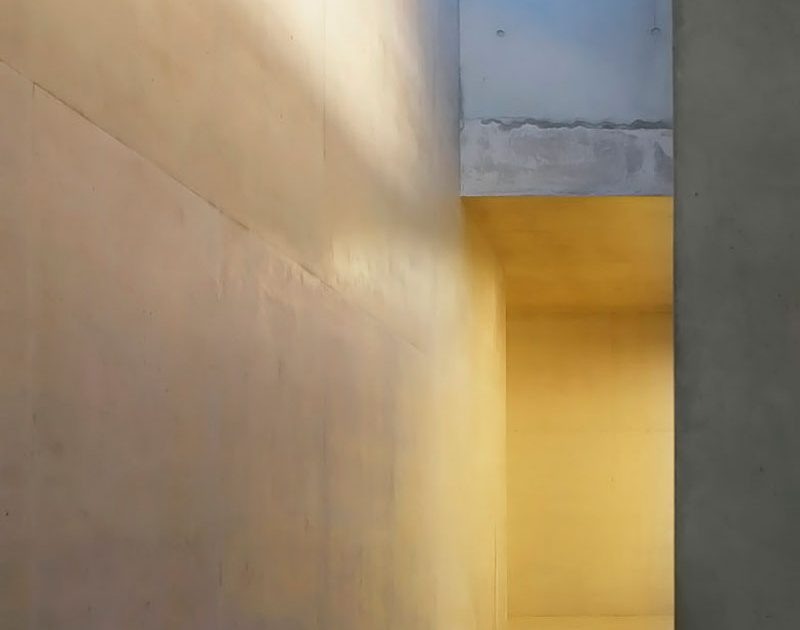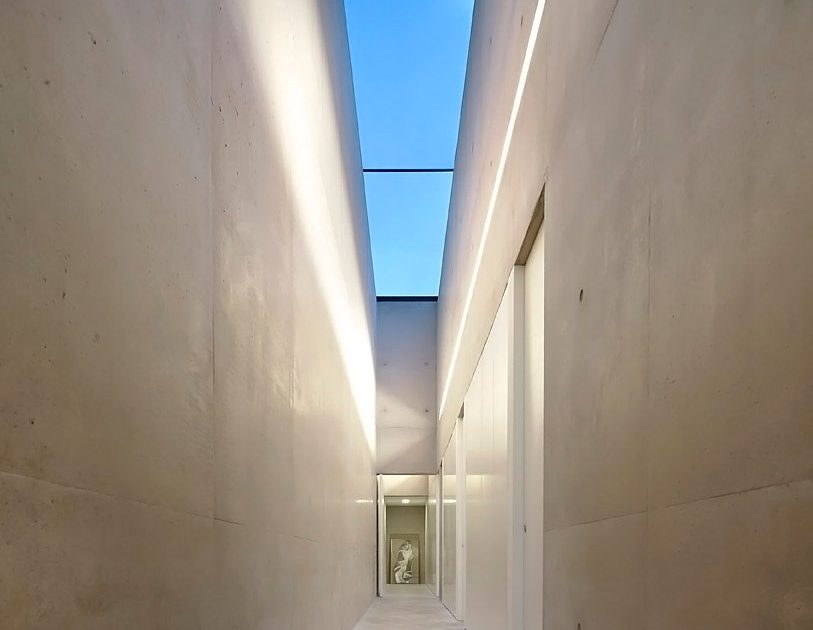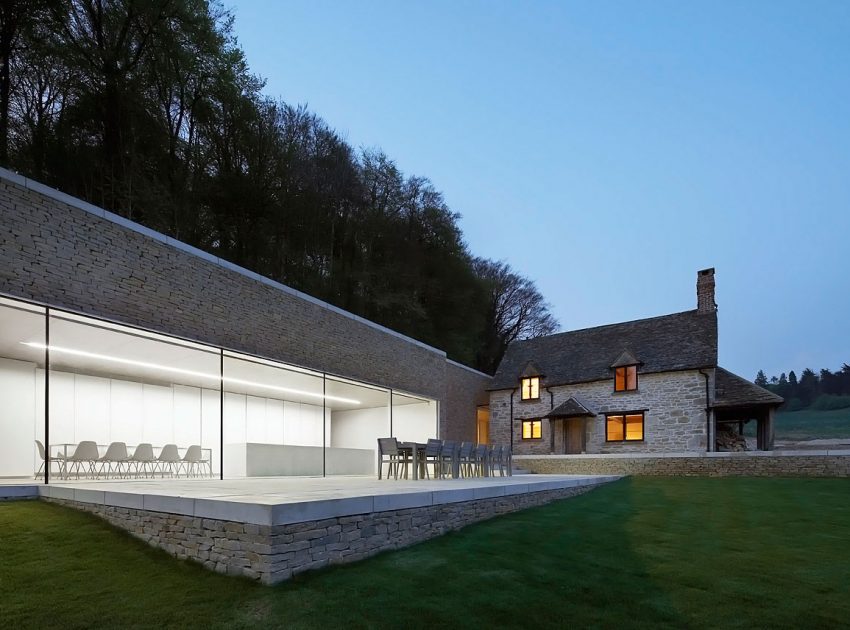 View the complete gallery