Rosenberry Residence by Les architectes FABG
"This residence located on a large wooded lot near Sutton in the Eastern Townships region is conceived as a bi-generational family cottage for a financier now based in Asia and his parents still living in Montreal sharing it for family holidays in summer and winter.
Common areas, kitchen, dining room and living room occupy the ground floor open space as well as the private rooms of the parents on its west end.
The second floor is reserved for the son, contains a living room, guest rooms, a terrace and a bedroom offering unobstructed views of Mount Sutton.
The two wings are disposed at right angle to minimize noise transmission between floors for occupants living on a different daily rhythm and having to adapt to twelve hours of time zone separation.
The house, sitting on a podium with a swimming pool and a lawn terrace, is clad with black lacquered aluminum panels and white cedar accents. The hybrid structure is made of wood, steel and concrete floors with radiant heating while the glazing of the curtain wall and windows include a low-e coating."
Photos by: Les architectes FABG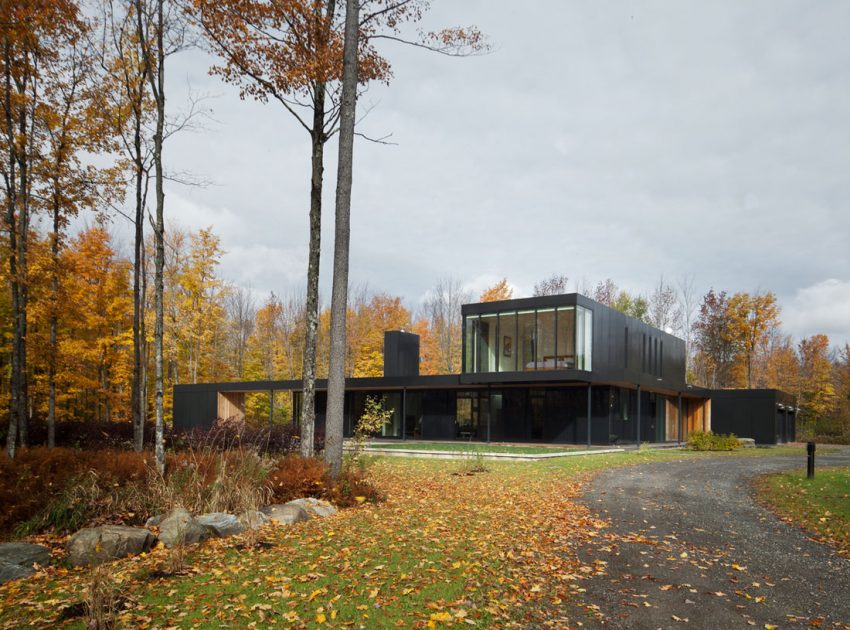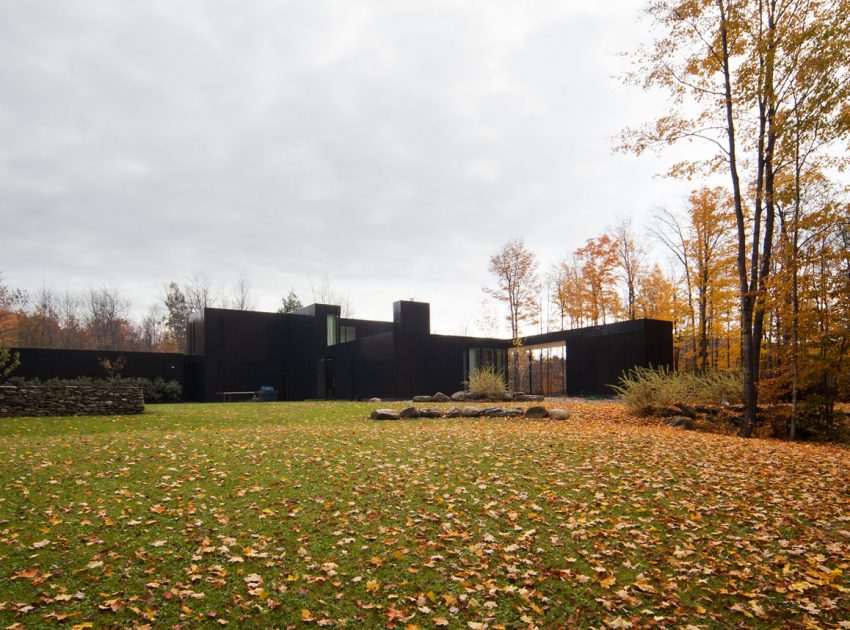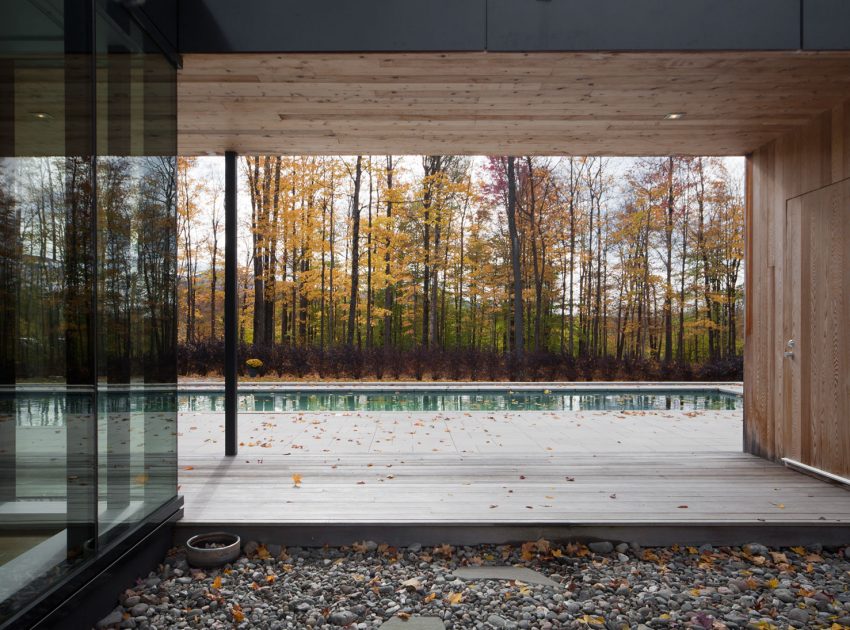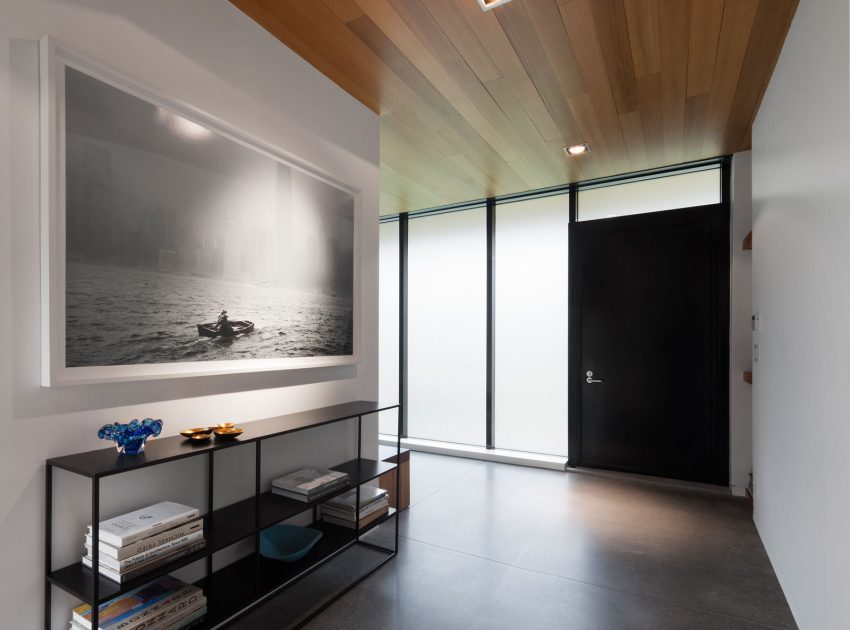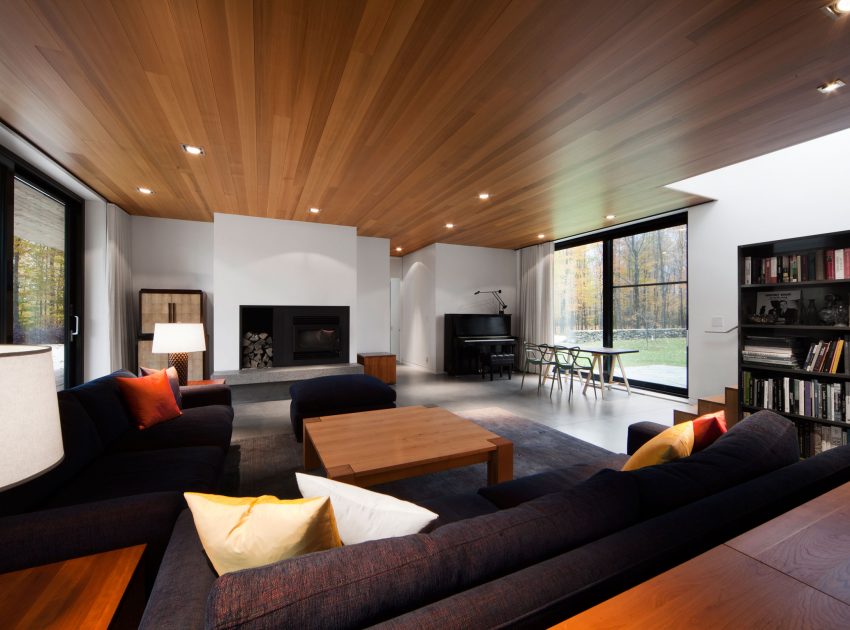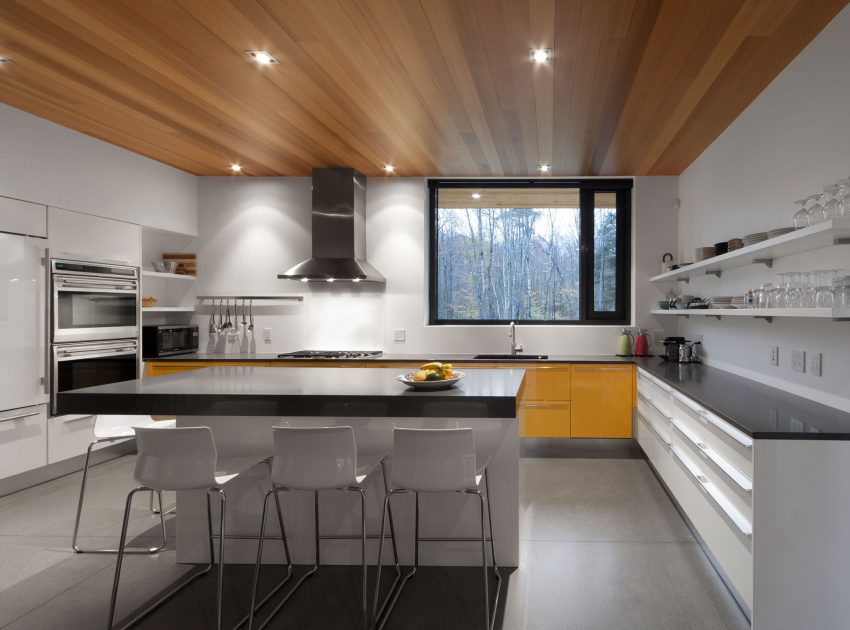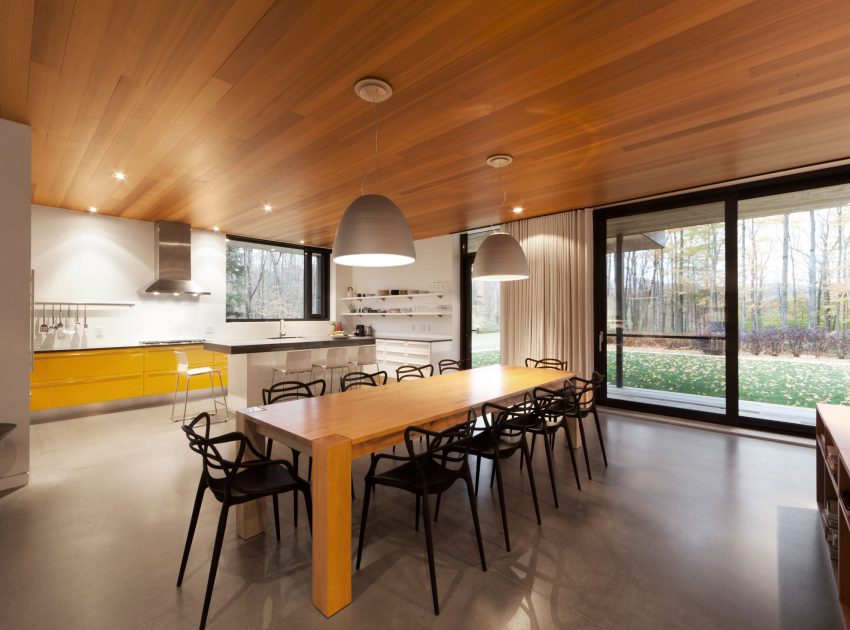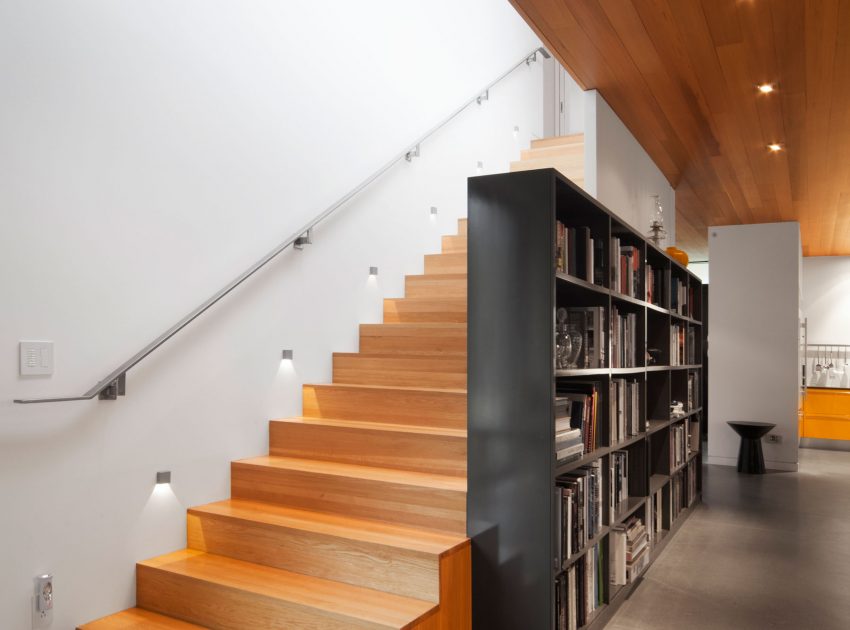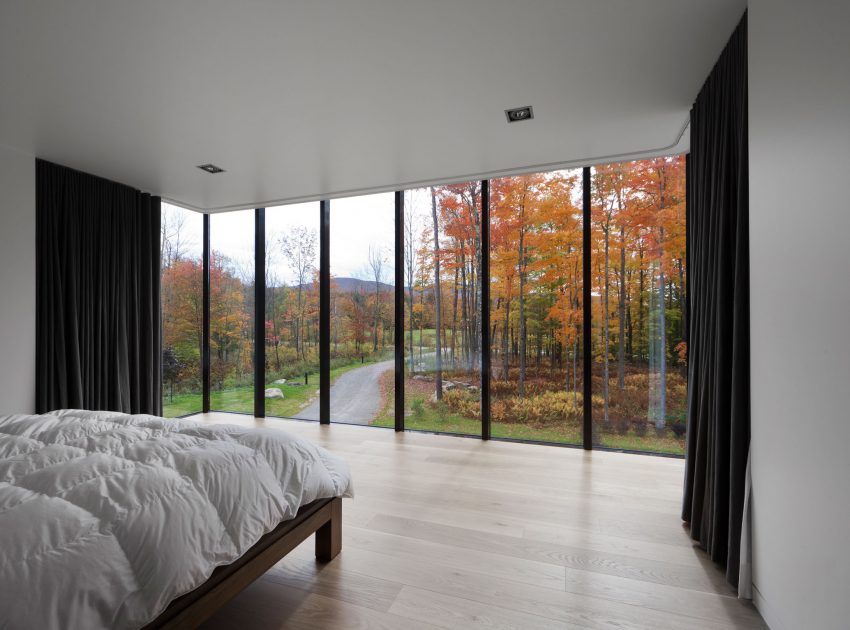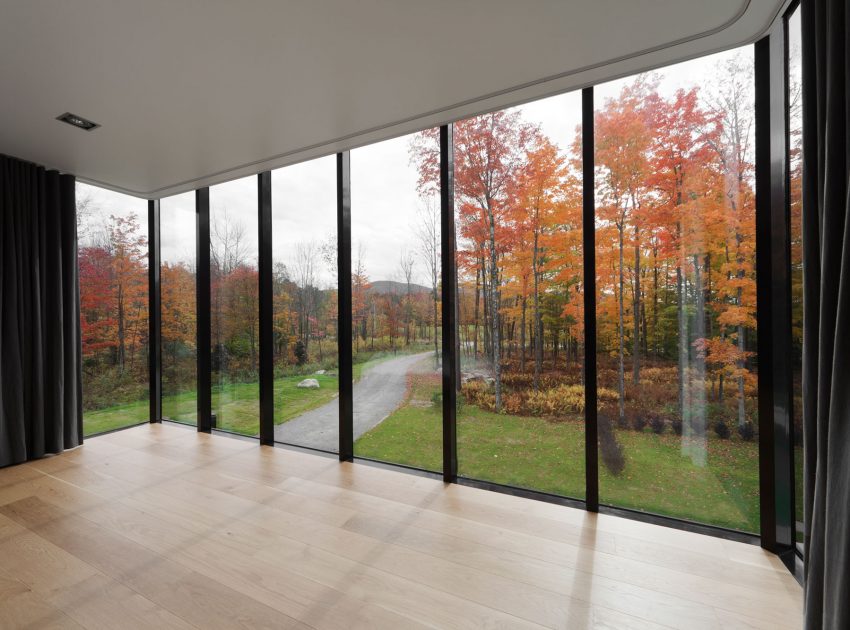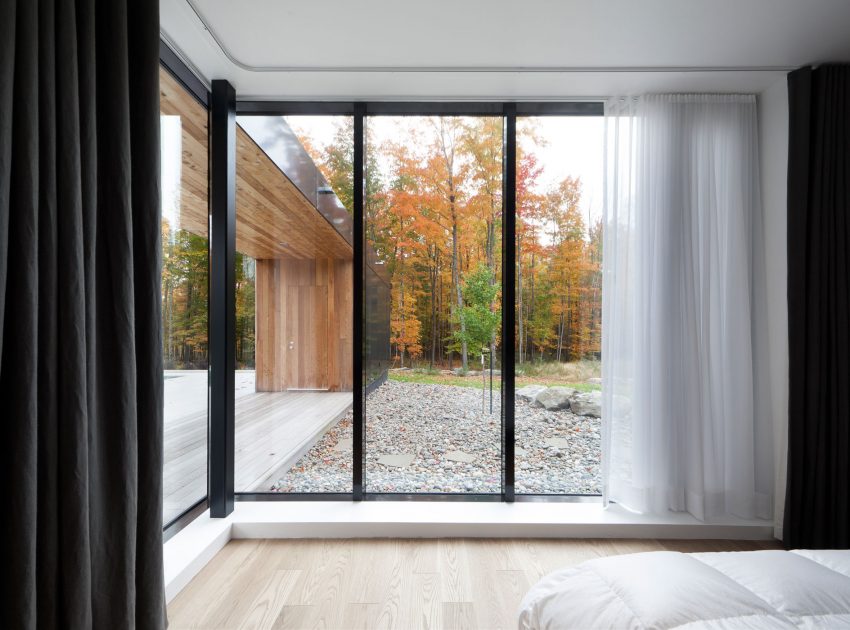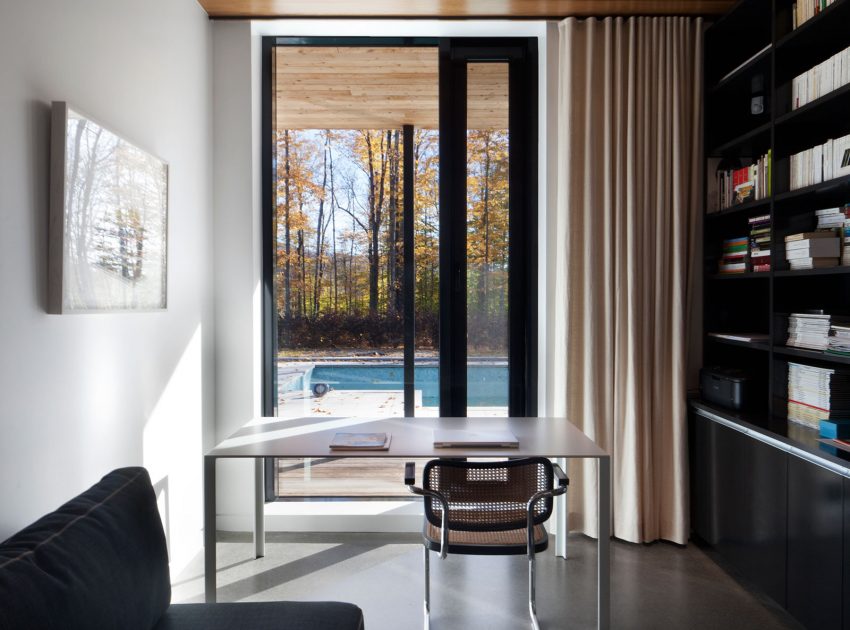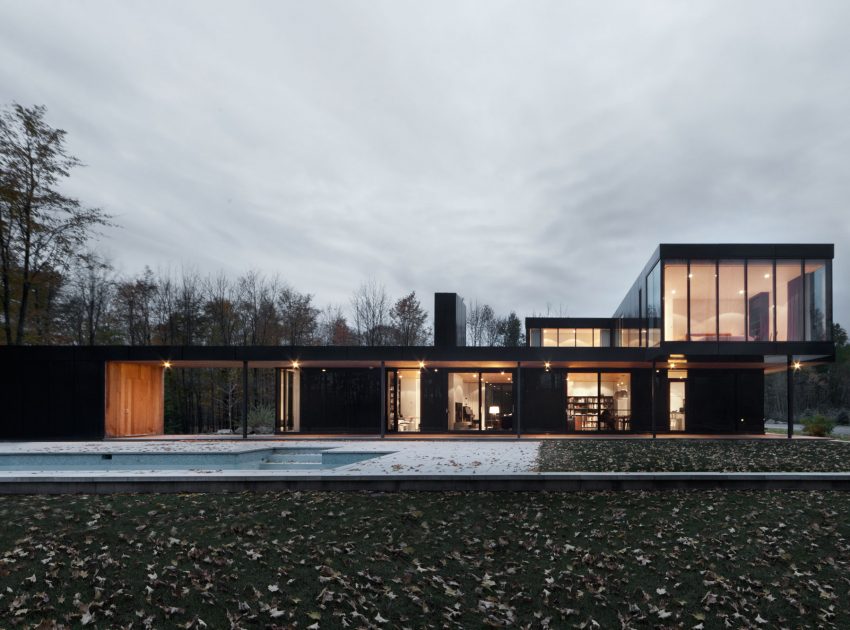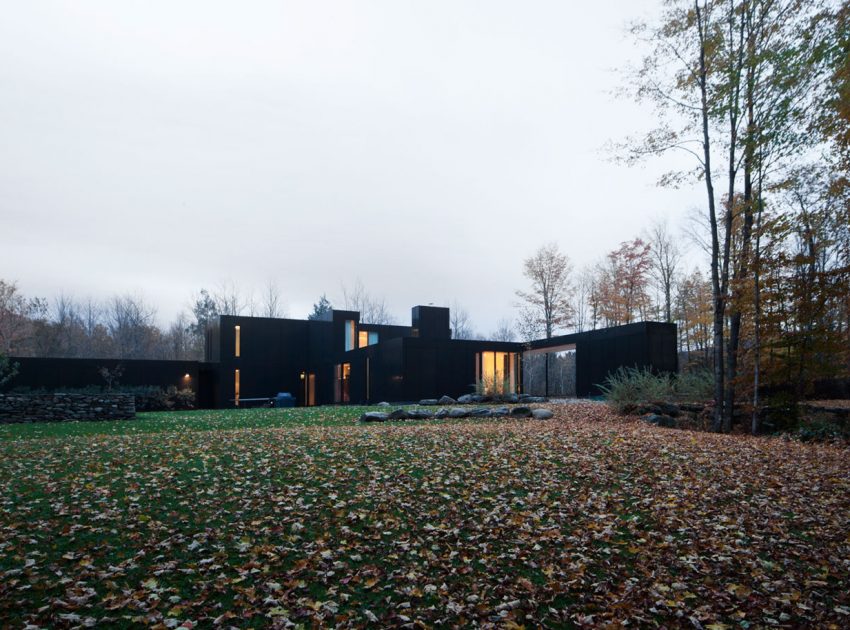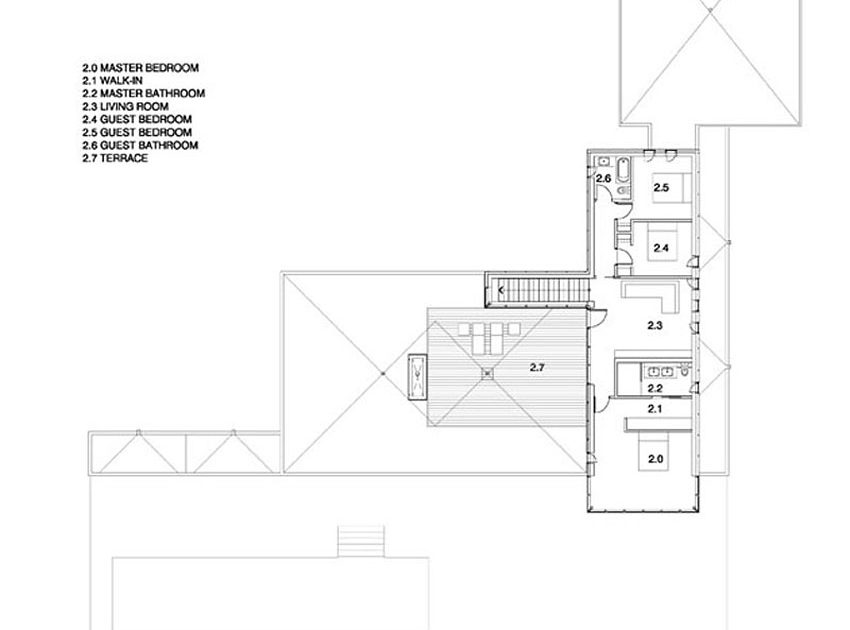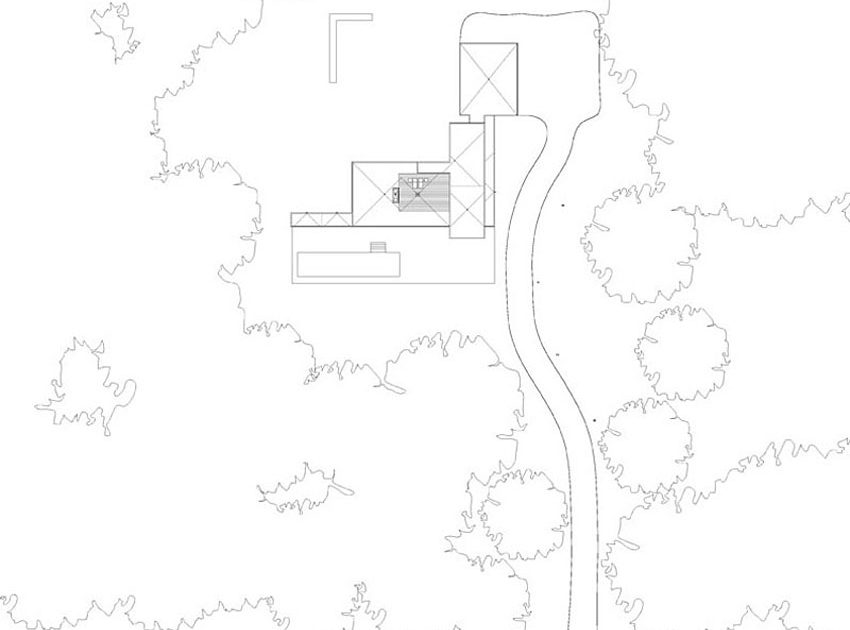 View the complete gallery