Toorak House by Robson Rak Architects
Robson Rak were responsible for the interior design and decoration, which included soft furnishings, art, and landscape design of the Toorak house. We were blessed with a building that had more than adequate bones and the only structural changes required were to the kitchen and laundry area.
Our client was very passionate about a bespoke attitude to the entire renovation and was committed and trusting of Robson Rak's personalised service.
The brief was to modernise a tired interior and exterior of a large c1934 family house in Toorak into a light filled, vibrant, clean, classic contemporary home for a busy family of four. A bespoke and localized attitude to everything we considered for the home was strongly encouraged.
To meet our client's brief, Robson Rak designed and fabricated much of the furniture and furnishings which also included a large wall sculpture in the living room by Chris Rak; who's background in sculpture allows for this multi-disciplinarian approach for which Robson Rak is renowned.
The ground floor is mostly given over to living spaces. An open-plan kitchen, dining and living area with bi-fold doors open onto a large terrace, revealing a generous outdoor entertaining area framed by a large 'Sugar Gum' timber pergola. This has been designed with a section of slats close to the house that act as eaves in summer to keep the sun at bay. In winter the lower sun streams into the house under the slats and the whole living and kitchen area is bathed in northern light throughout the day.
A palette of colours and materials in the kitchen (comprising of Stone Italiana 'Jaupur Olive' benchtops, Dulux 'Pipe Clay' joinery) were chosen to compliment and link the external elements of the garden and crisp white pool. The large central island bench is a place for the family to come together in a casual sense, and also cater for the family who love to entertain.
The dining and living spaces are linked by way of a modern bluestone fire surround and dado, with a continuous floating bench seat in the same material creating a linear connection.
The entry was designed to be as luxurious as a hotel lobby, inspirational and functional with the bespoke Robson Rak designed geometric carpet, credenza, and pendant light.
The formal dining/living rooms were kept in their original state, but modernized with the Robson Rak bespoke fireplace mirror, furnishings, and new American oak floorboards.
The first floor bedrooms and bathrooms were designed with luxurious materials such as Elba marble vanities and timber joinery and plush woolen carpet to achieve a feeling of quiet sanctuary and luxury.
Robson Rak Architects are committed to thoroughly considered interiors that incorporate an element of the bespoke and surprise. The Toorak house speaks the voice of the family for whom we designed, while creating a sustainable house with longevity of style. To this we are committed.
Photos by: Robson Rak Architects & Sharyn Cairns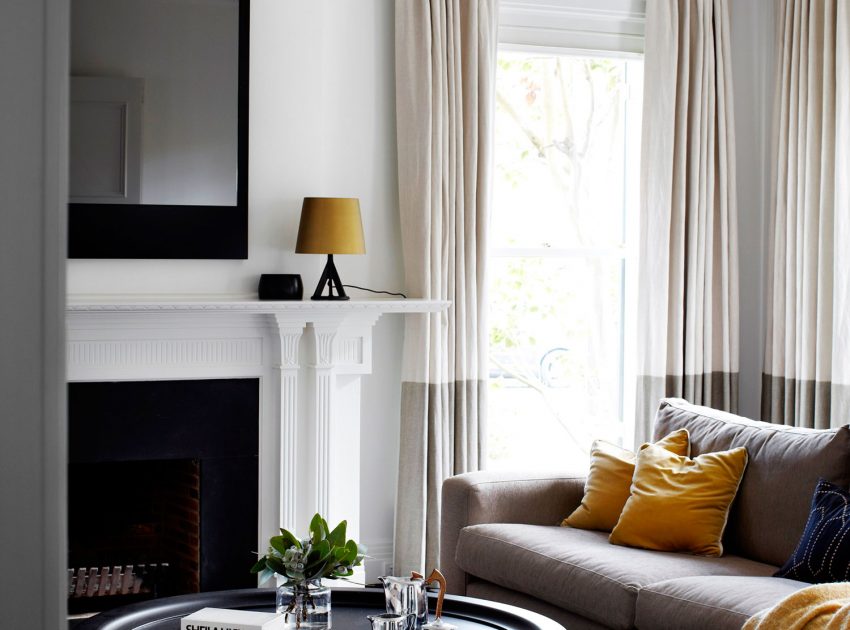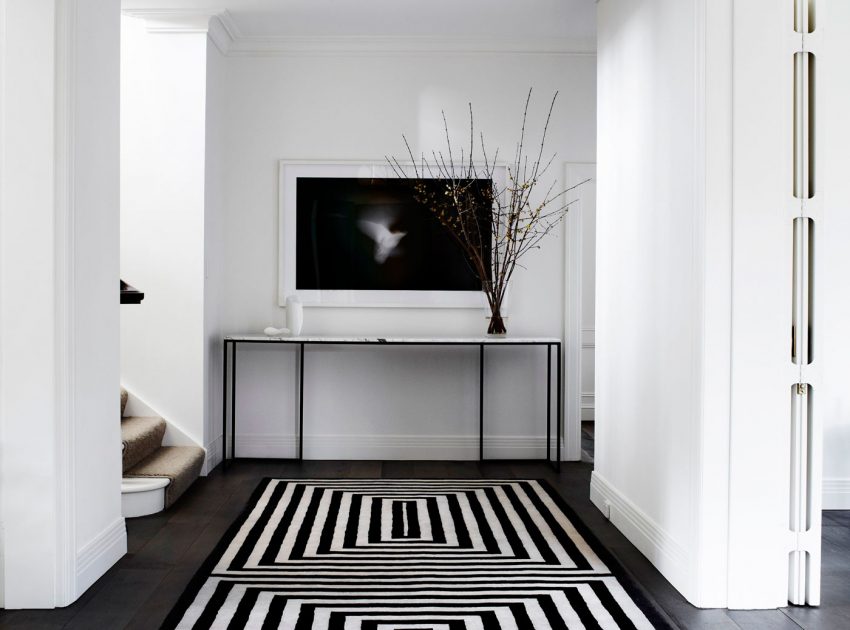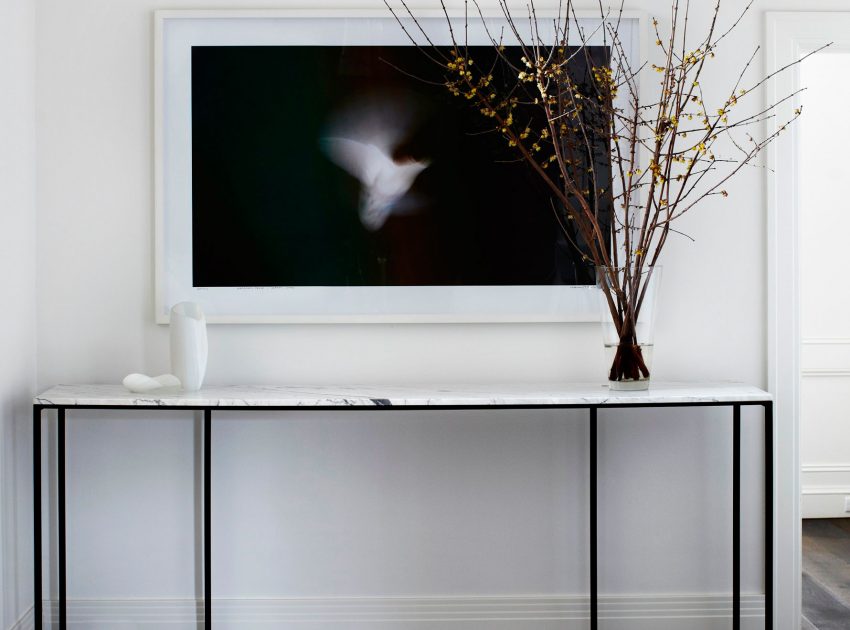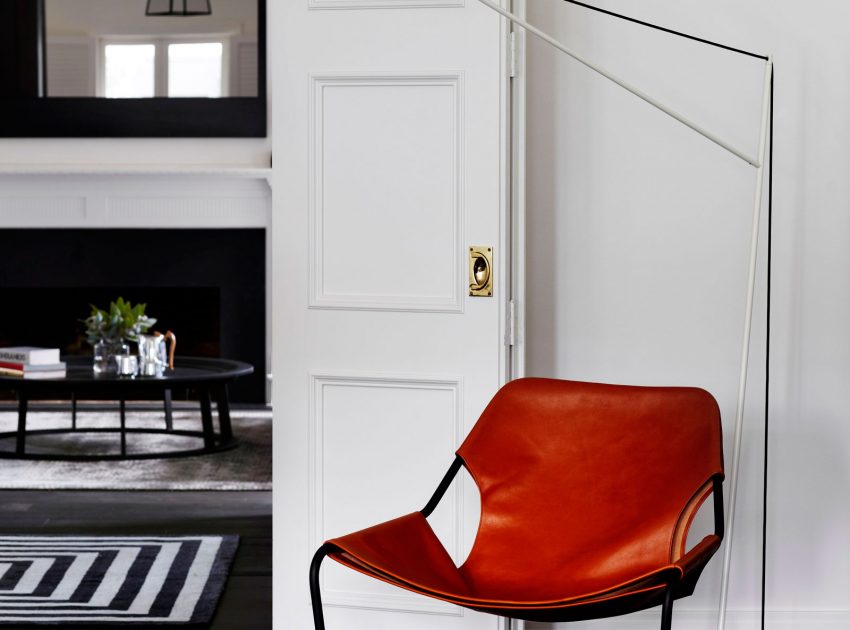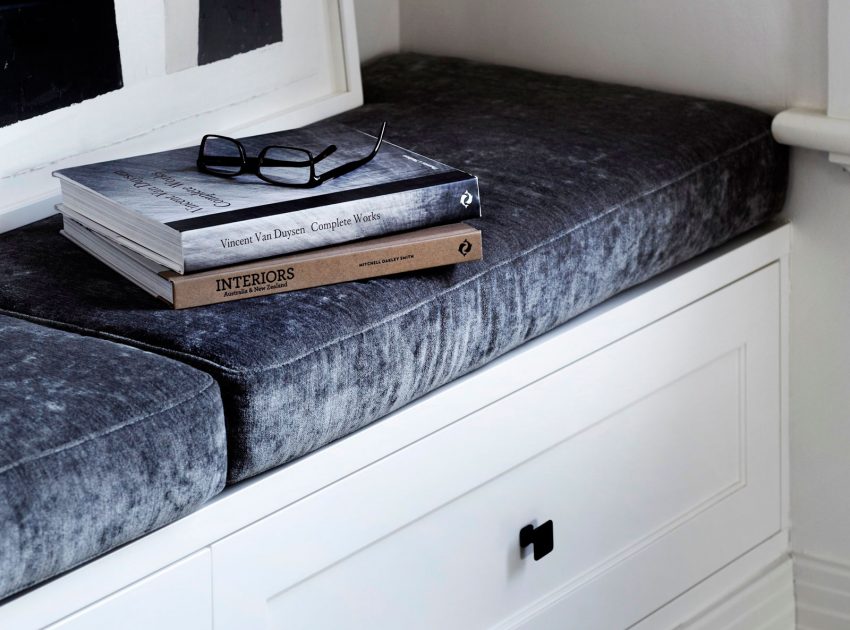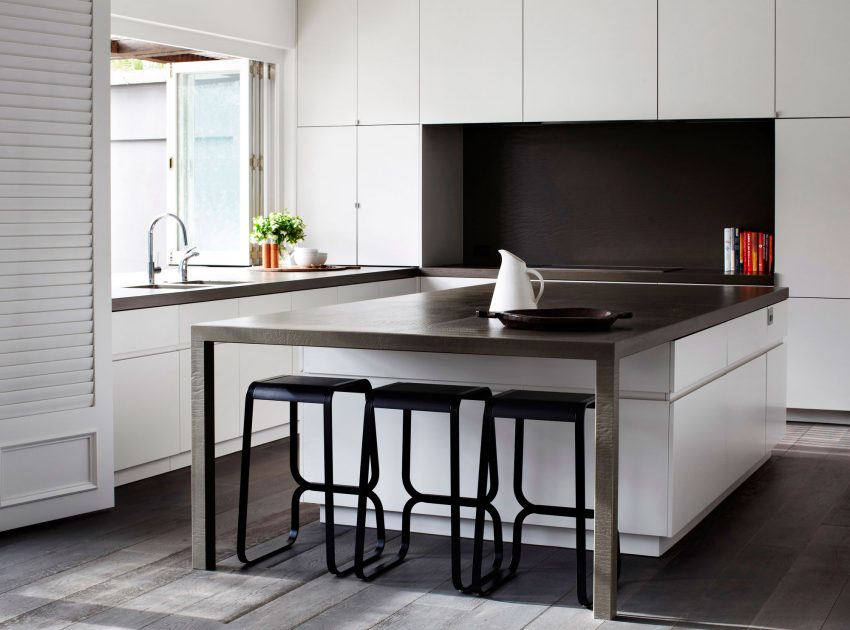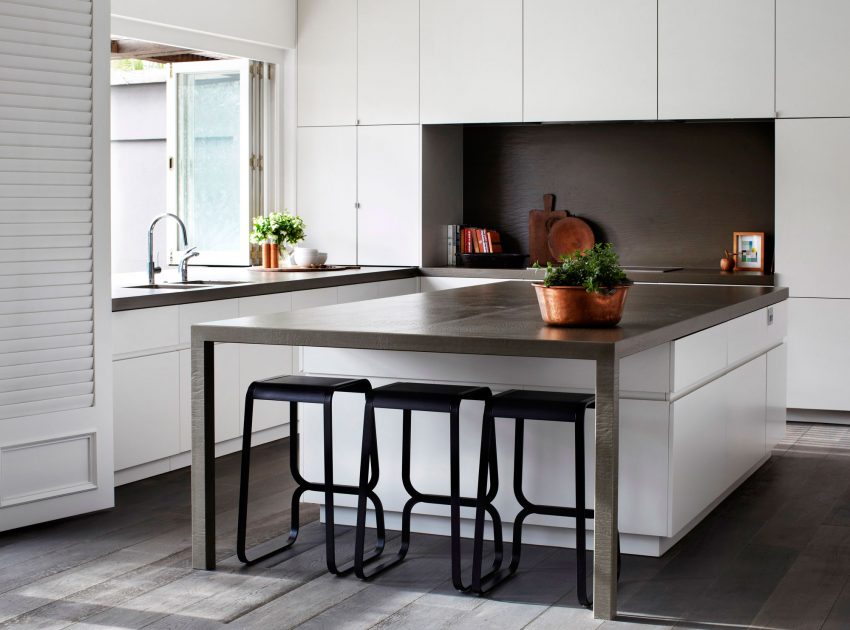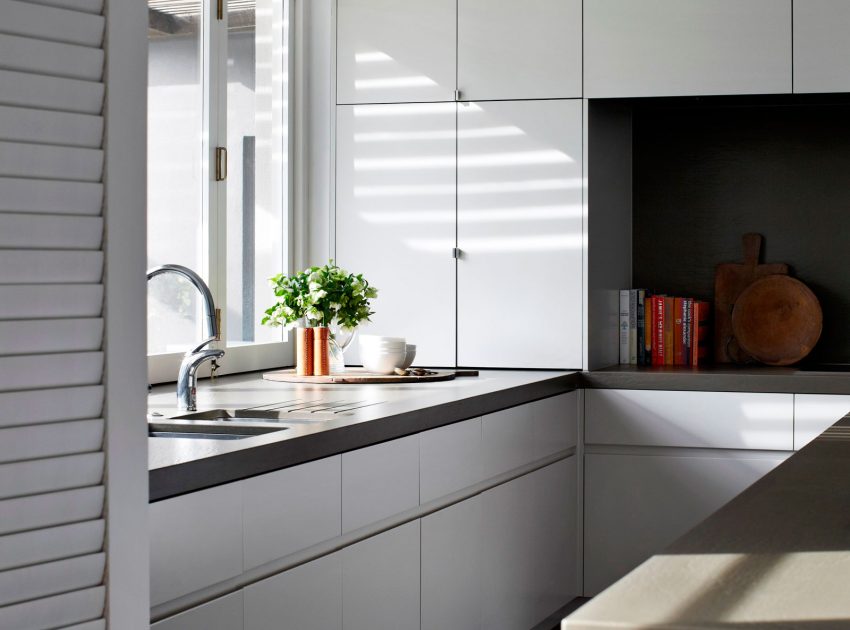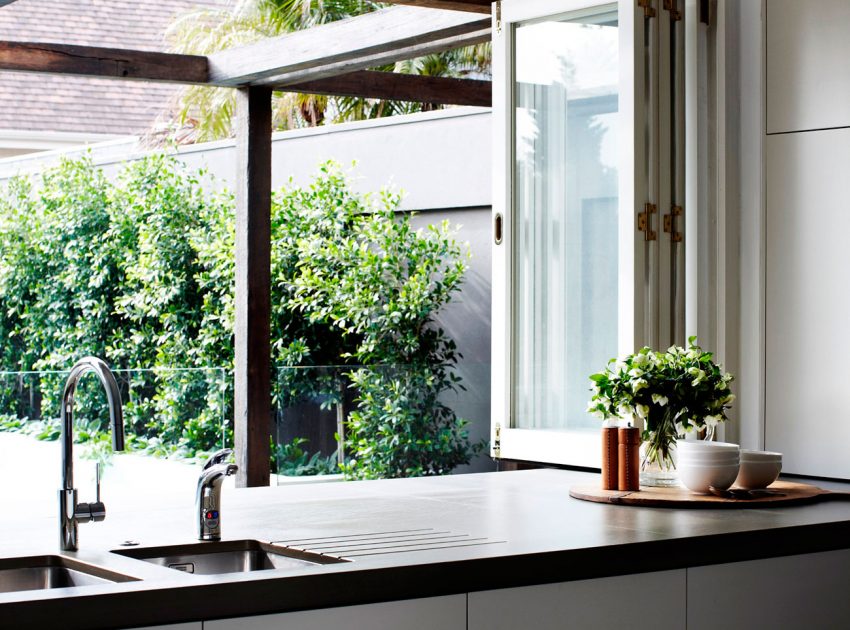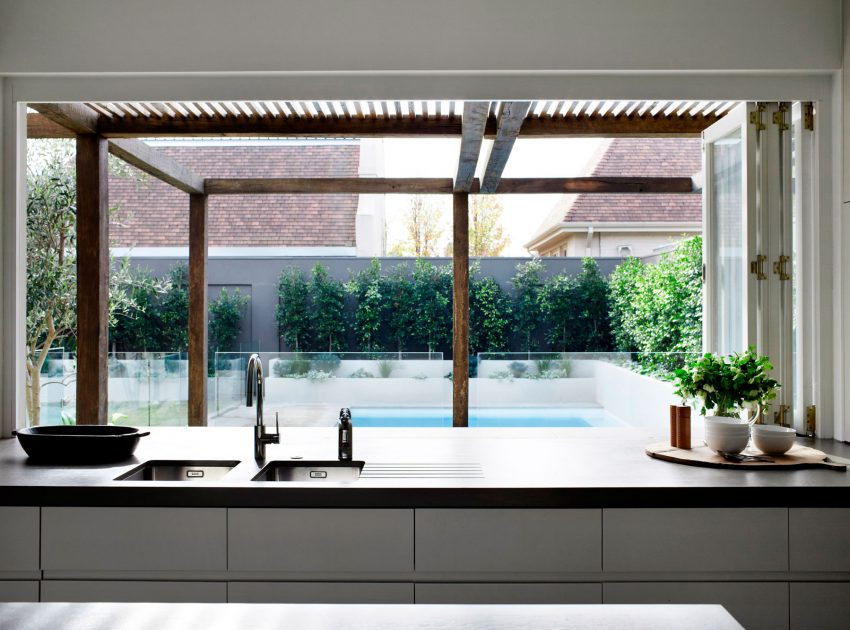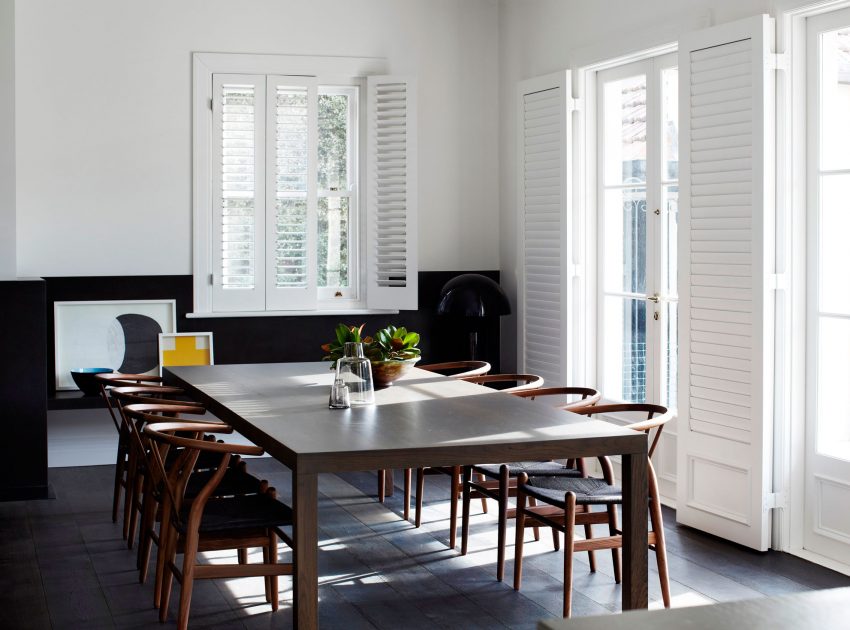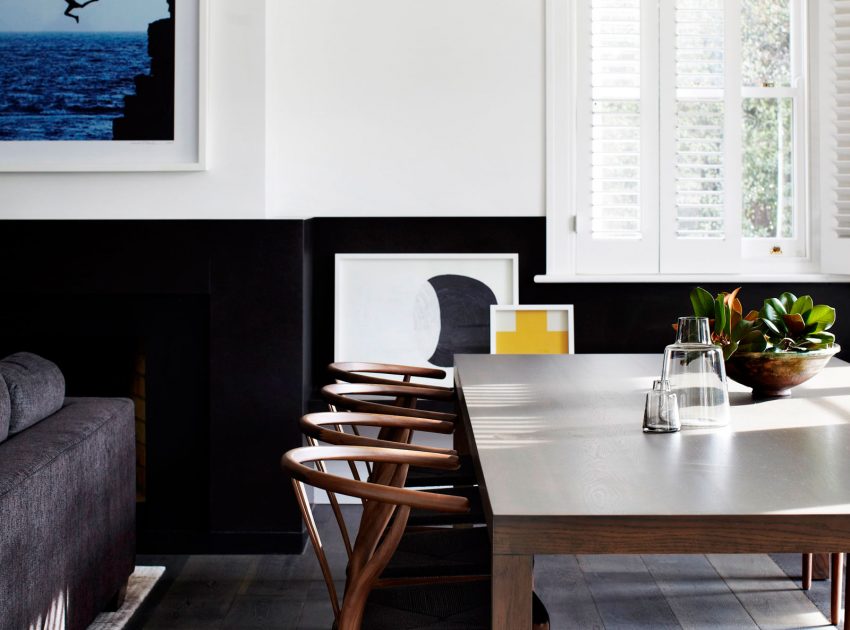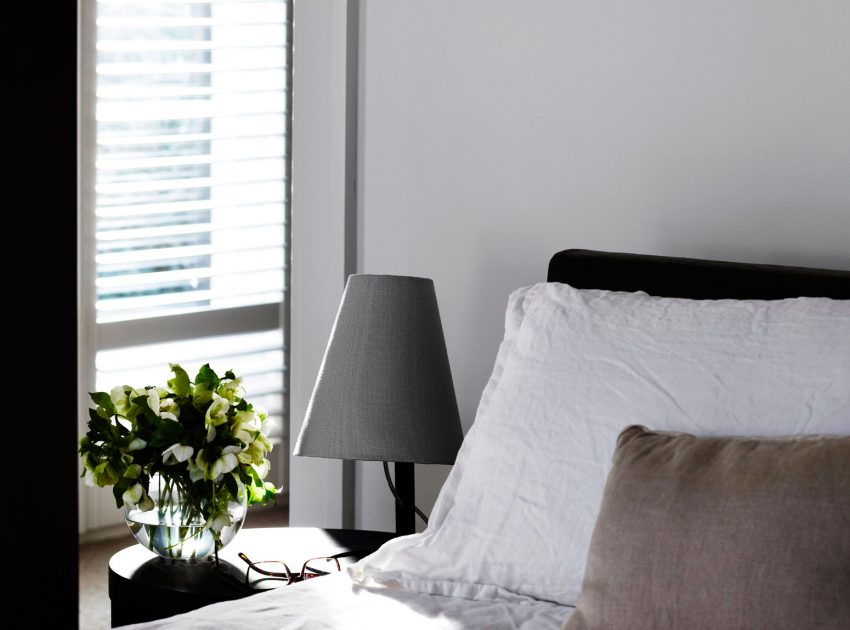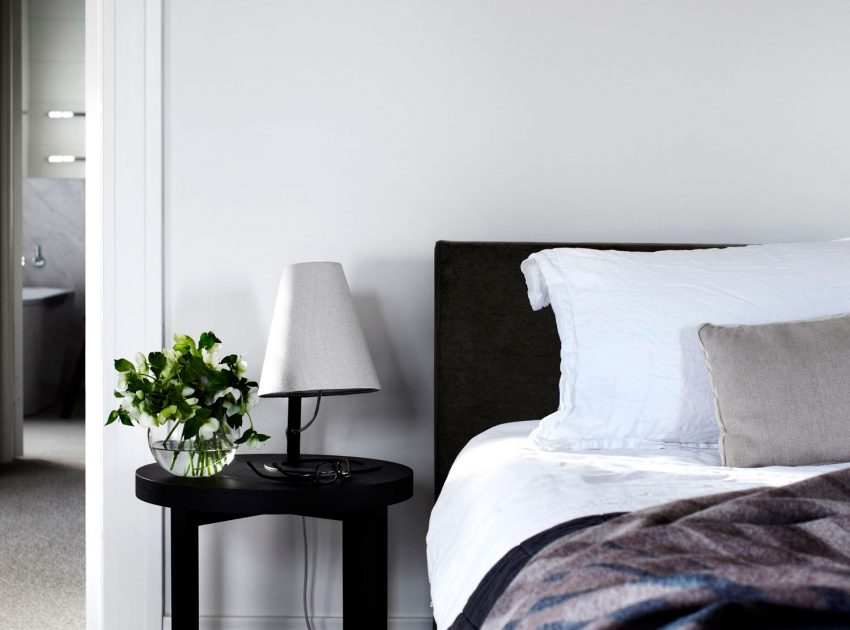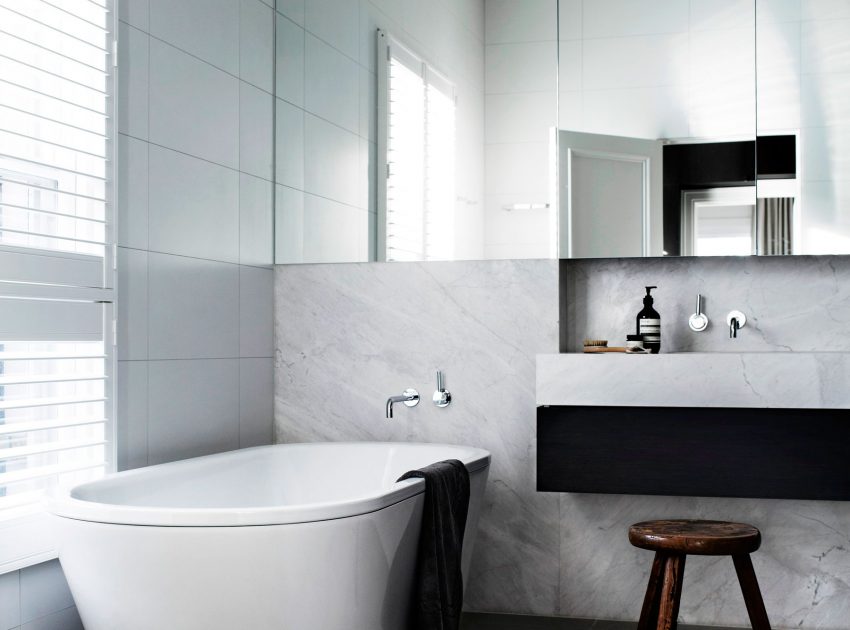 View the complete gallery