Villa Uyuni by Young H Design
"The renovation project aims to create a residence that represents a home retreat to get away from the overstimulating city life of Shanghai. The client requested a design which could offer him a place to escape from the day to day stresses and strains related to his work: a peaceful, rejuvenating sanctuary in which he could reflect about life, escape from time pressures and feel sheltered. Additionally, he wished the interior to be a place where he could display his private artwork collection.
For these reasons, the architects took their inspiration from Bolivia's Salar de Uyuni (Salt Flats), considered one of the premier places on earth for meditation and relaxation. With its neutral colours and reflective surface, the Salar create the impression that the horizon has disappeared, and engendering a feeling of being immersed within the vastness of space, as if suspended amongst the clouds.
It's vital to create the right balance between space, openings and materials: by playing with and manipulating daylight, you can imbue a space with vibrancy and bring it alive in a way that only natural light is capable of.
Simplicity is understood by everyone. With this in mind, the architects created an unornamented interior to capture this essence and, in a way, to lend it a certain clarity. This was achieved using only basic elements in order not to weigh down the interiors and risk cluttering the mind with visual distractions.
The functional floor plan came from a logical, practical design approach that focussed on the main tasks of day-to-day living.
At ground level there's direct access to the garden, yoga pavilion and pool. The main living and dining functions are situated here. Also, considering the client's love for entertaining guests, the architects designed a flexible space that can be easily adapted to cater for a broad range of events, including a private cinema.
Within the heart of the building, the dramatic 13-metre-high chandelier, which extends vertically up through the building, complements the harmonious lines of the staircase, adding a sculptural accent of fluidity, which helps guests feel at home.
On the first floor, the interior tends not to distract from life's important moments. Several large rectangular windows serve to frame different external views of nature and let in natural light. When you produce interiors with less in them the light becomes more interesting and there's a sense of freedom in the space.
The top floor is given over to private functions, including the master bedroom with walk and a private office.
We suffer from image overload so, throughout the residence the architects have taken their inspiration from the tranquil colours of the most iconic lake on Bolivia's Salar de Uyuni, preferring a restrained material selection and colour palette centred on the use of marble and oak, lending the property a sense of tranquillity, engendering an attenuated visual impression.
The final result is a minimalist interior with a unique character: a practical living environment that offers a perfect retreat from the stresses of modern life."
Photos by: Visit Young H Design & Jeff Zhou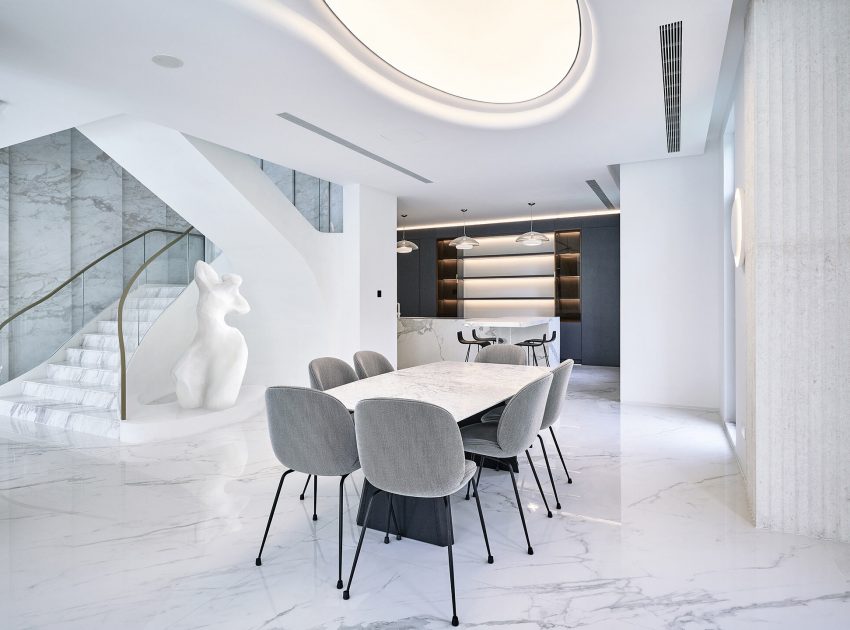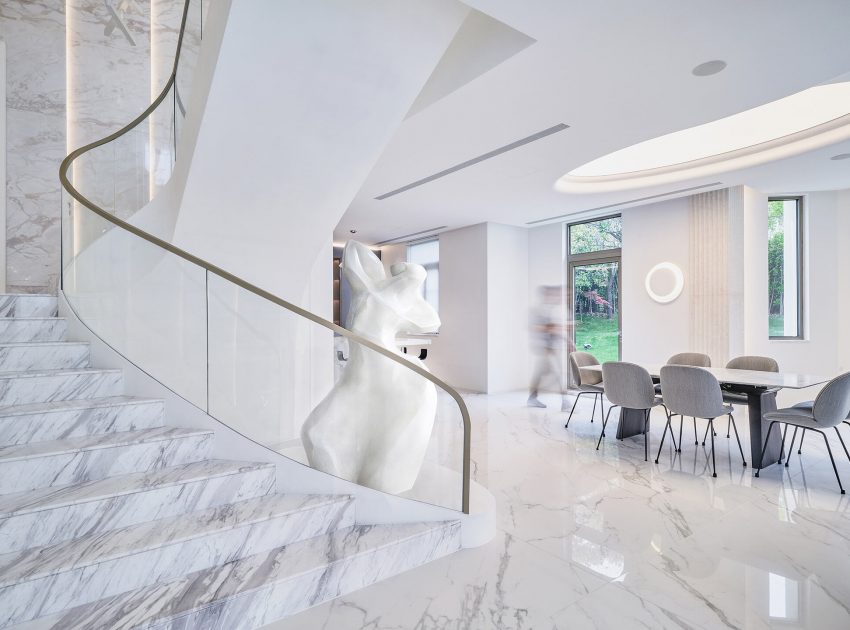 View more: A Sleek Contemporary Home with Stylish and Practical Interiors in Knysna, South Africa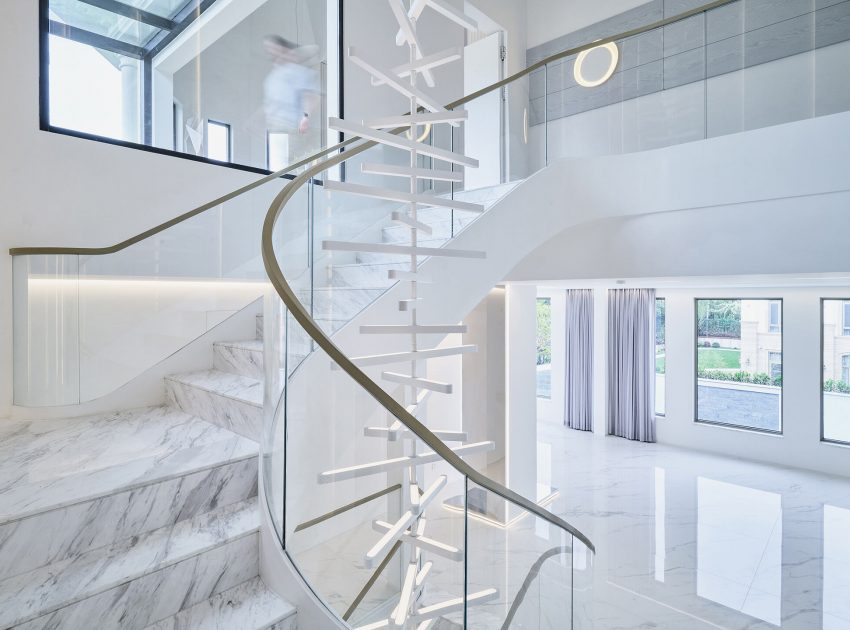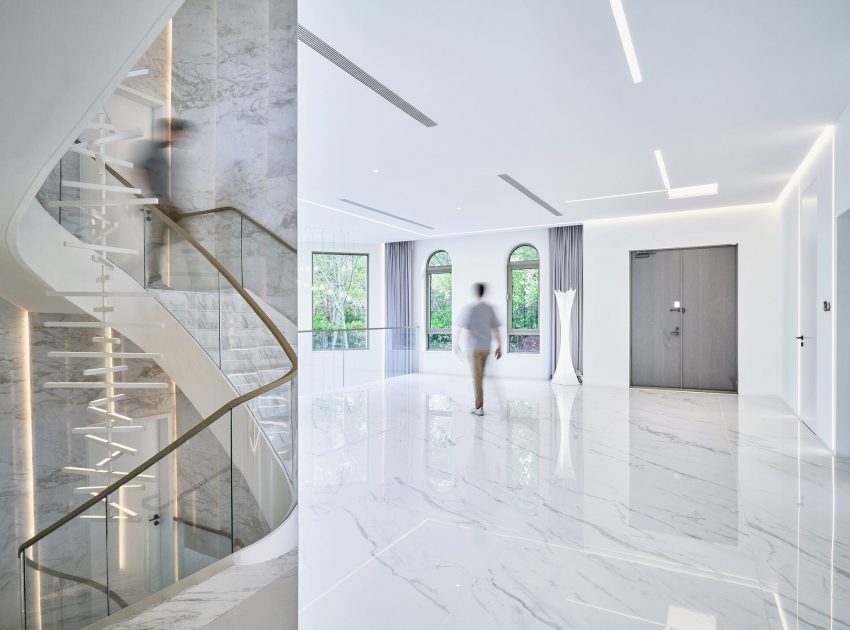 Related: A Unique and Geometric Contemporary House for a Retired Pilot in Duchess County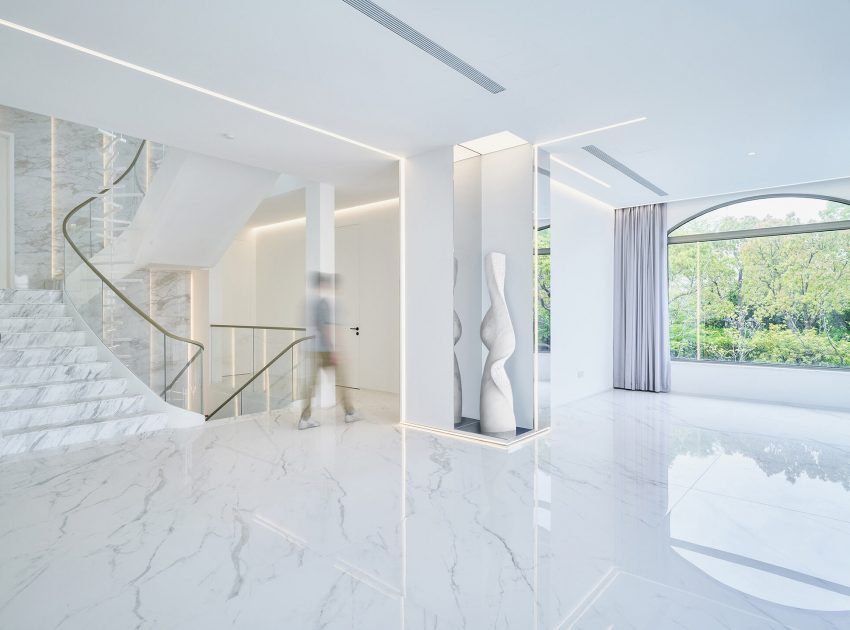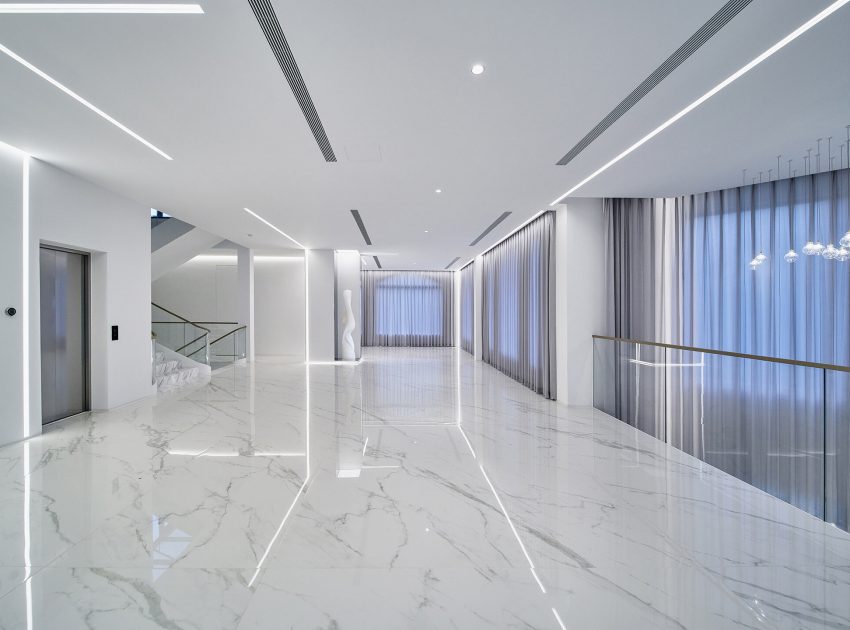 Here: A Stylish L-Shaped Waterfront Home with Bright Interiors in Montreal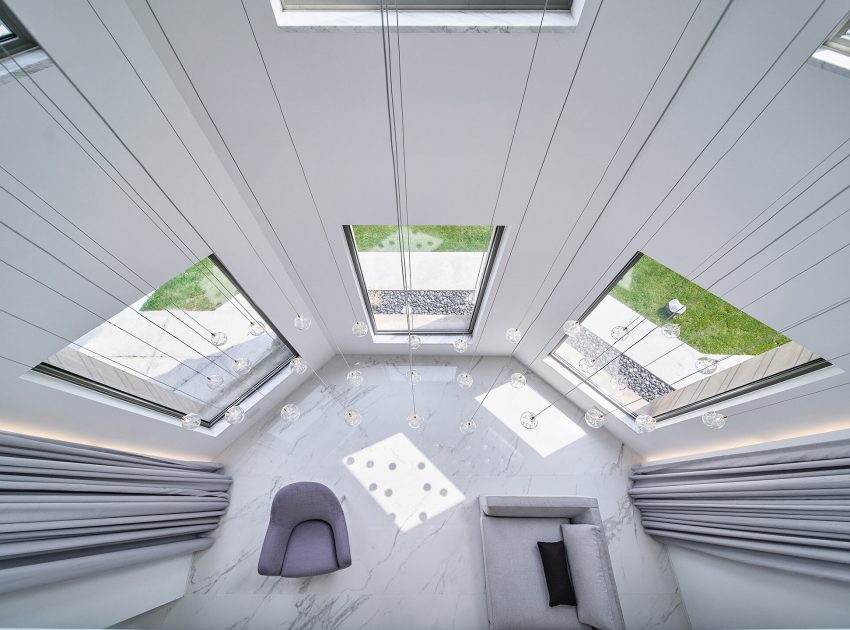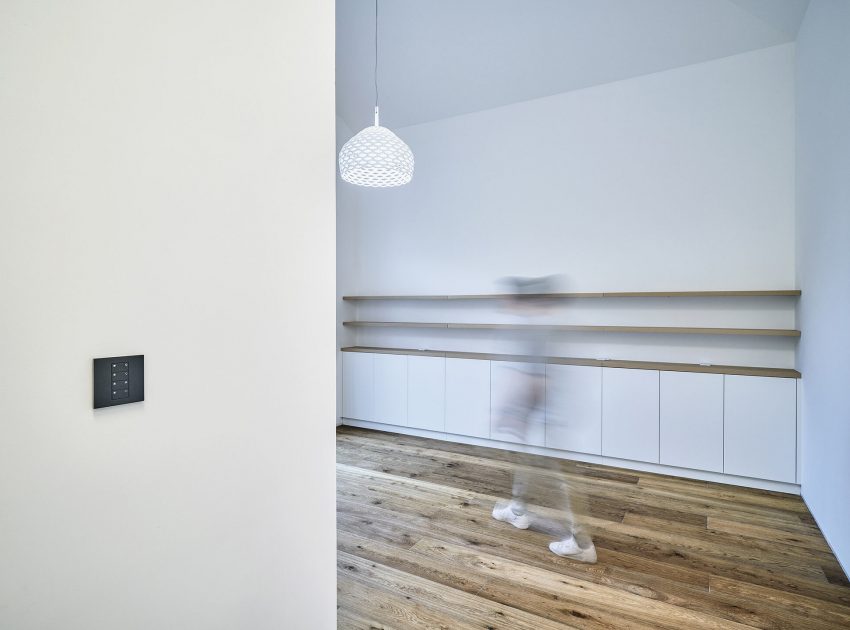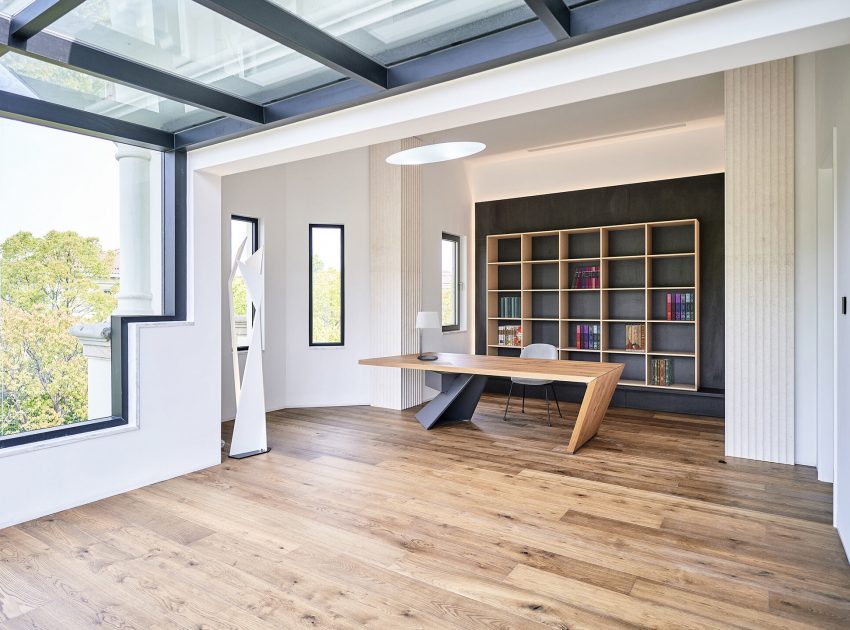 Read also: A Luxurious Modern Home with Infinity Pool and Stunning City Views of Los Angeles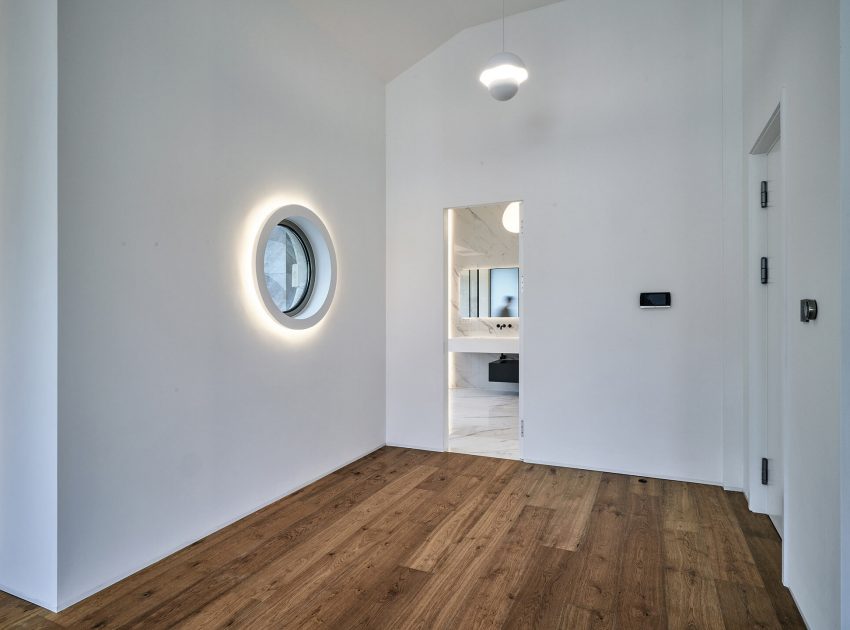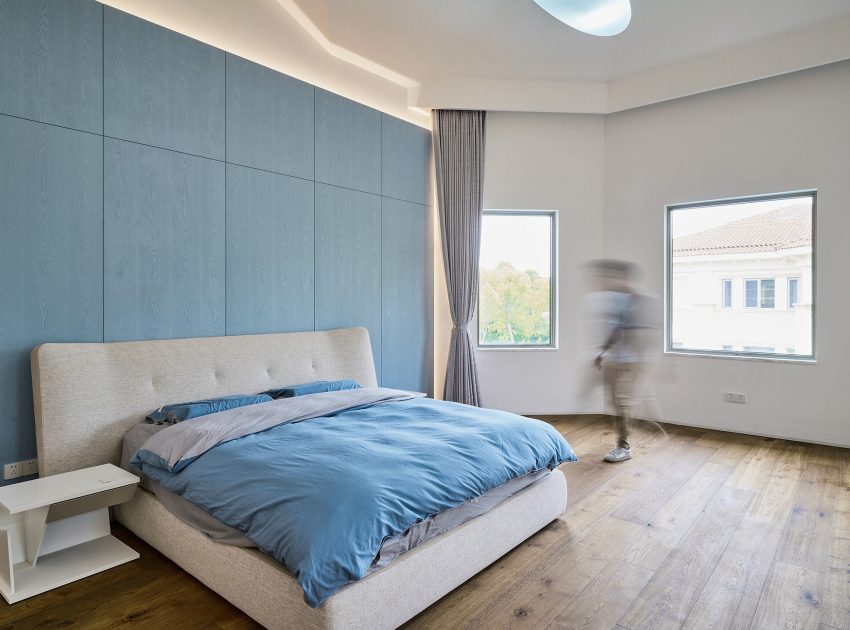 Next: An Elegant Contemporary Pool House with Room to Sleep Six People in Springdale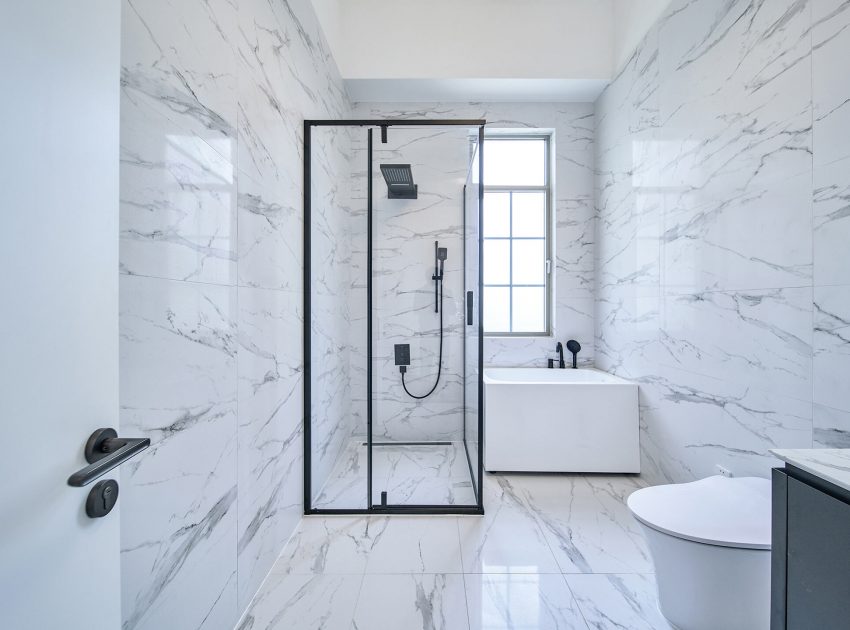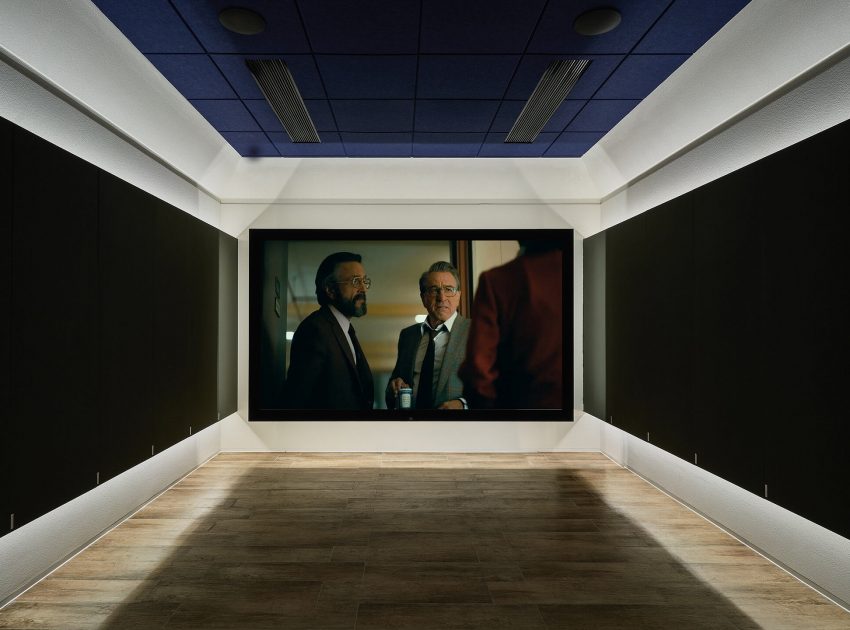 View the complete gallery