Alpenchic by Bau-Fritz
"Aplenchic is a contemporary family home Baufritz built in Bavaria, nestled between the modern metropolis of Munich and the traditional Bavarian countryside. The design of the chalet house reflects this, successfully coupling a chic, minimalist design with an overwhelming sense of regionalism, homeliness and environmental efficiency.
Further advancing Baufritz's expertise in environmental efficiency, Alpenchic stands as Germany's first single family house with a Minergie-a-Eco certificate, which recognises its outstanding energy performance and ecological credentials. Aplenchic is also the first home in Germany that generates its own electricity and heat from hydrogen.
The form and material of the building take design cues from traditional Alpine houses, featuring large roof overhangs and attractive wooden shingle facades. Baufrtiz CEO Dagmar Fritz-Kramer said: 'We intentionally show genuine wooden architecture with real wood construction details.'
Intricate details provide interesting external tectonics, while the interior is both light filled and modular. Generous glazing has been used where an open barn door traditionally allows internal views. Attention was given to creating attractive lines of sight throughout the house, visually adjoining several spaces and subsequently creating spacious and light filled rooms.
Ash wood and natural limestone are used for flooring, while the majority of walls and ceilings are clad in knot-free pine. The contrast between the natural radiance of local raw materials is accentuated by the use of black steel in the kitchen, cast-iron railings on the staircase and glossy finishes applied to the furniture.
The energy generated from the state of the art Viessmann hydrogen fuel cell heater, in conjunction with a wind turbine and photovoltaic system, is used to both power and heat the chalet house, with surpluses either stored or fed into the public grid."
Photos courtesy of Bau-Fritz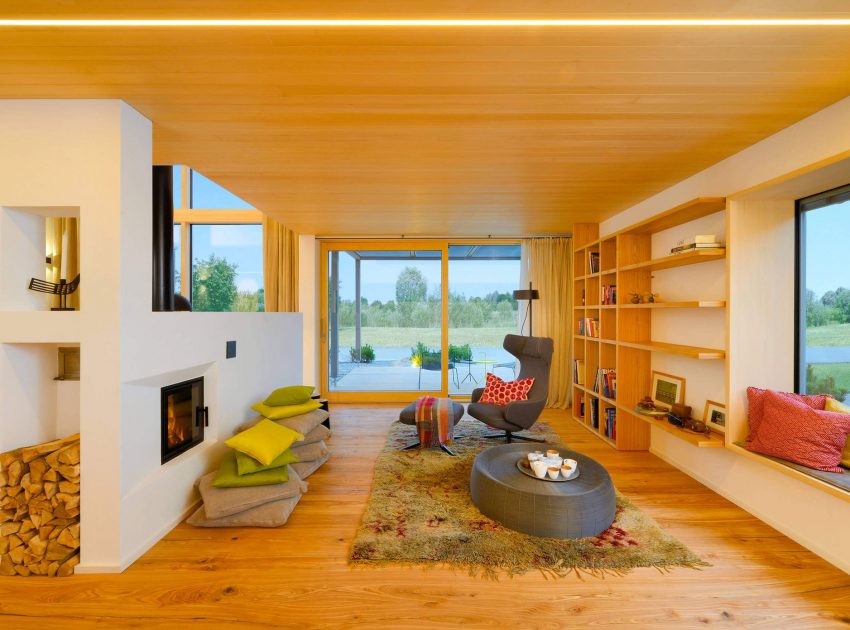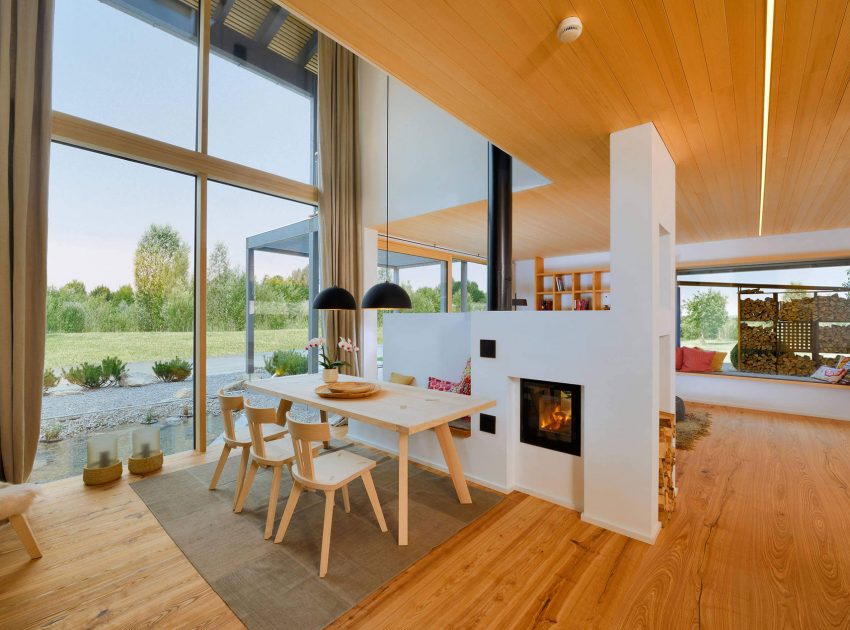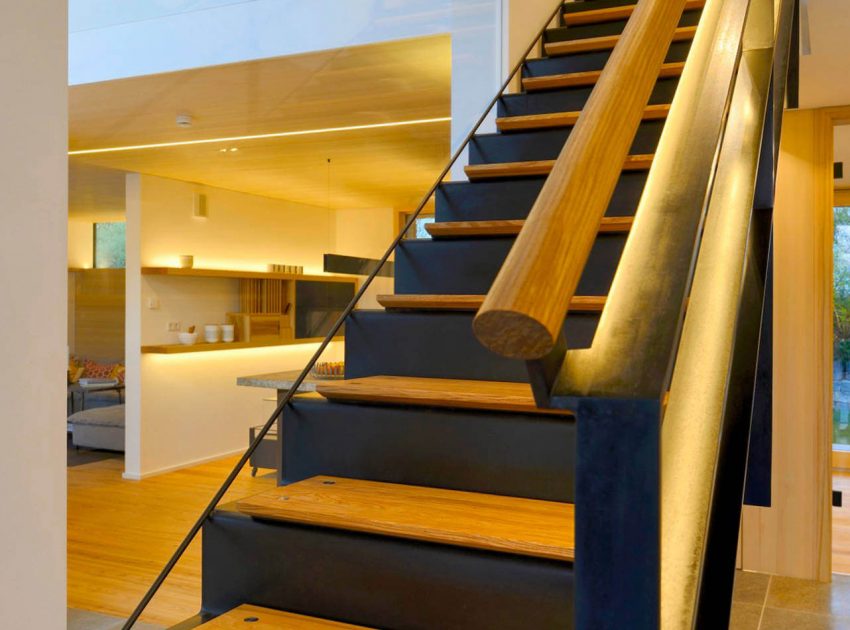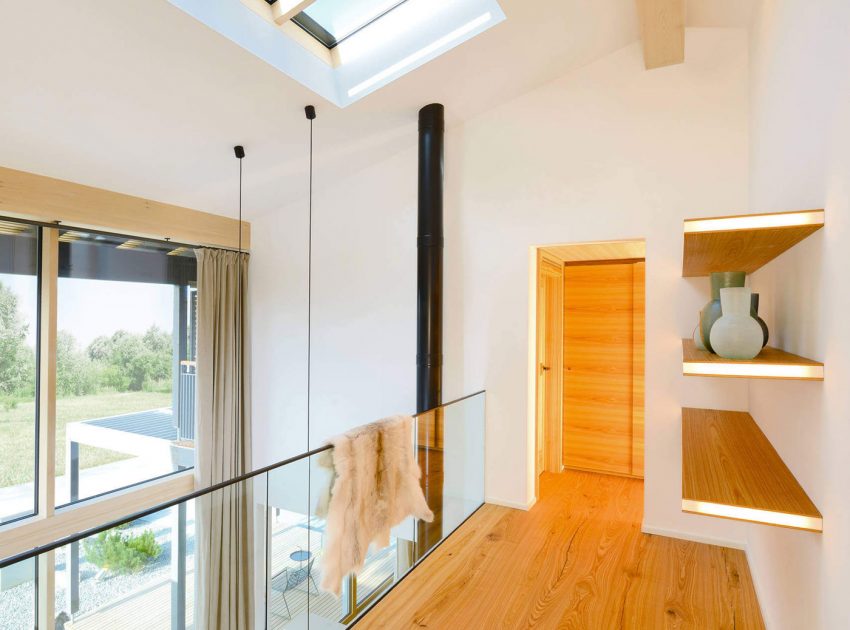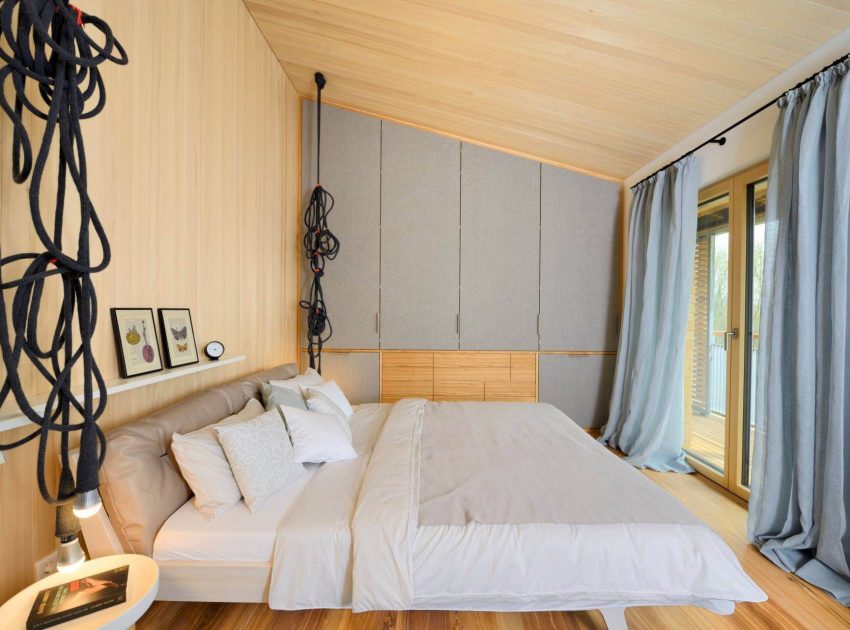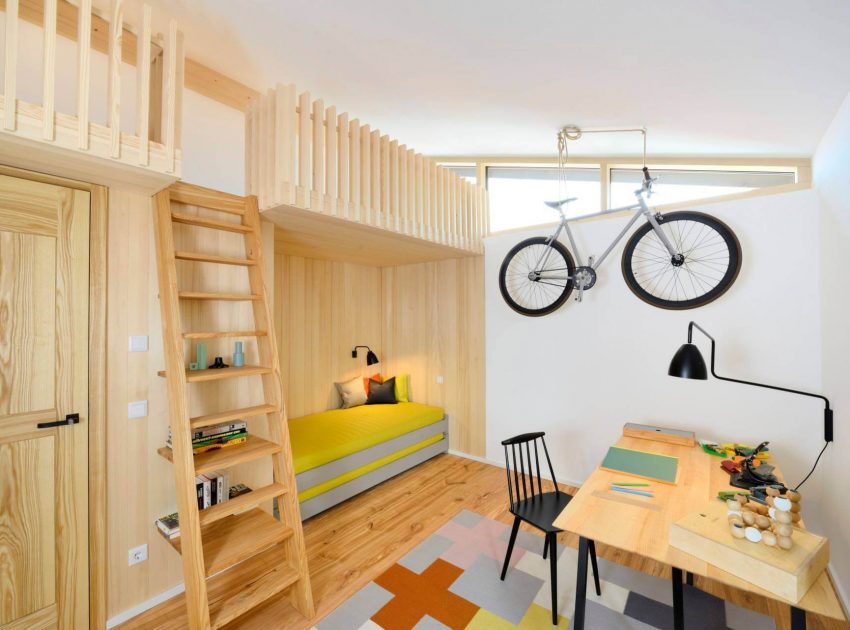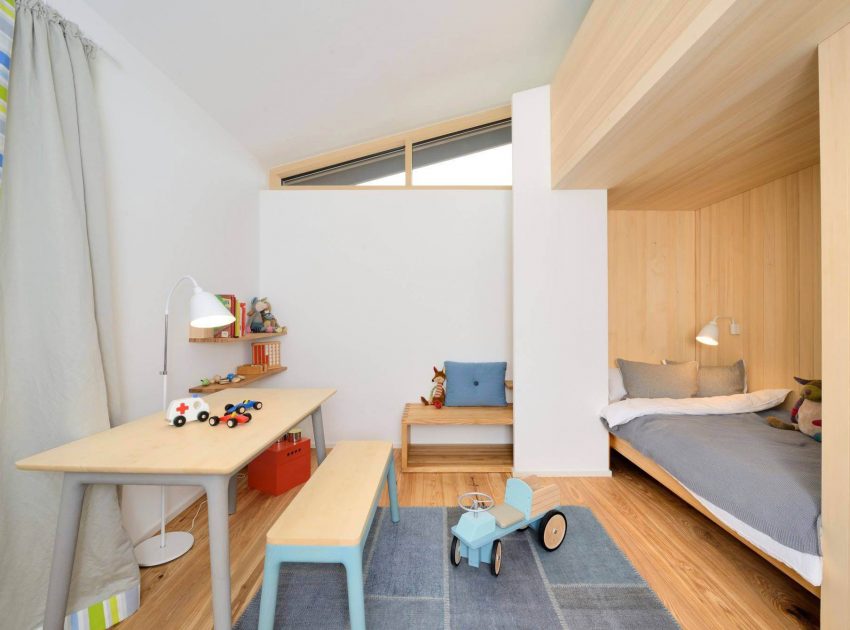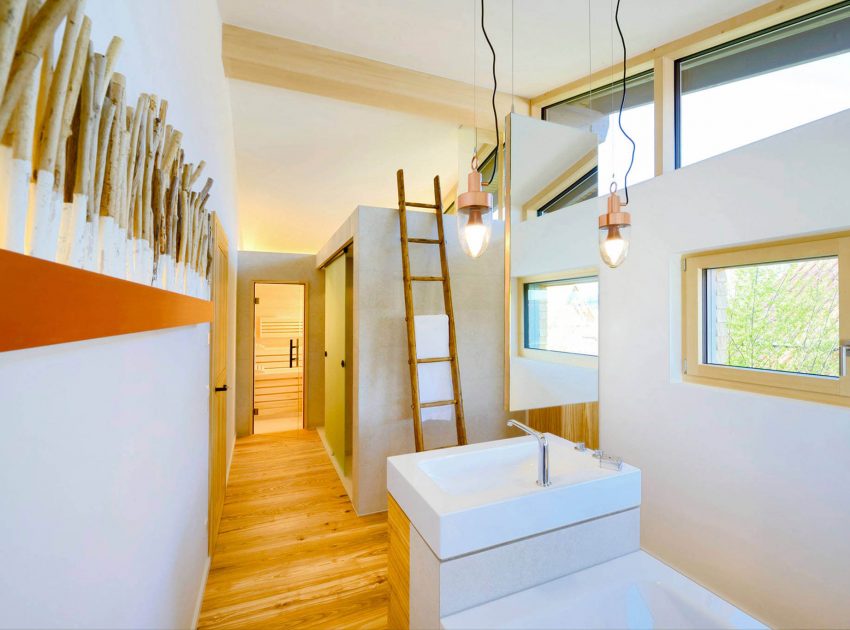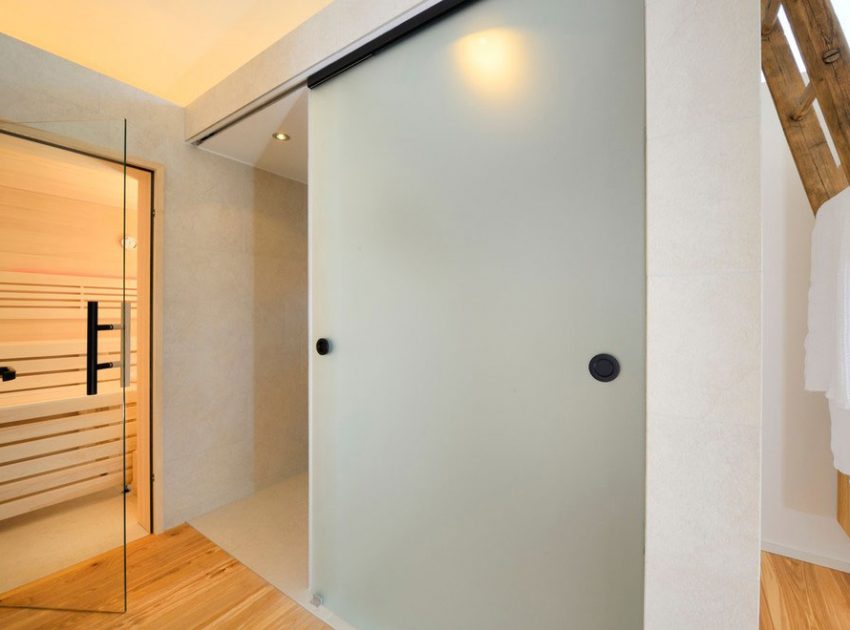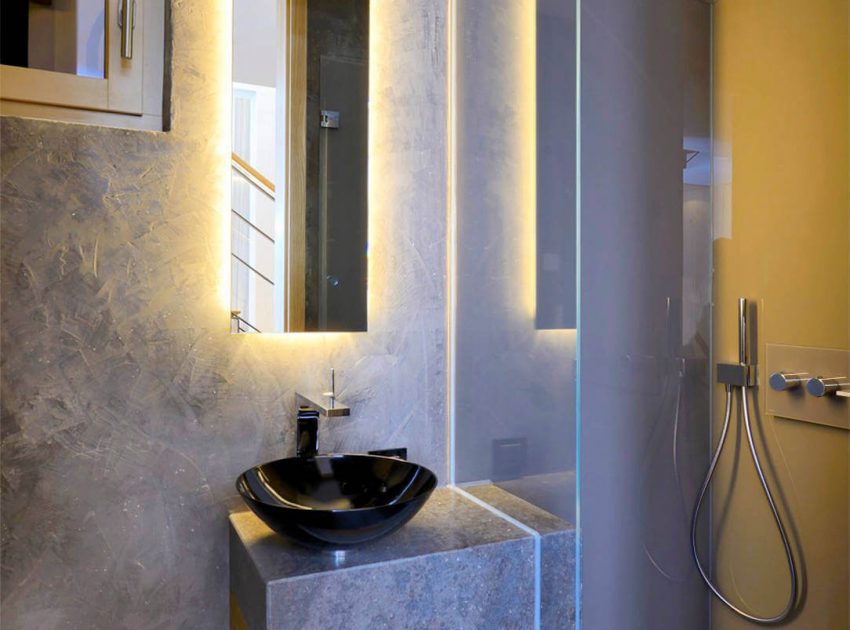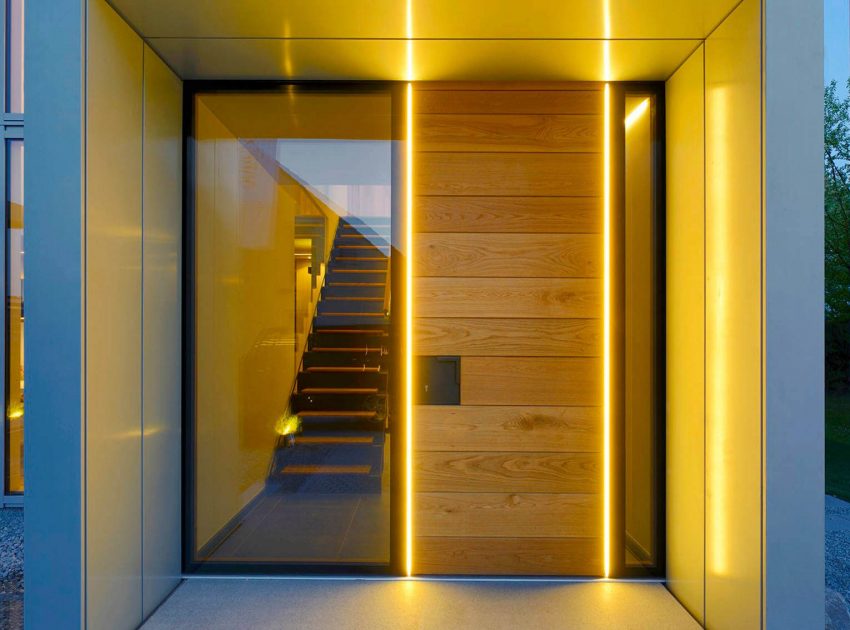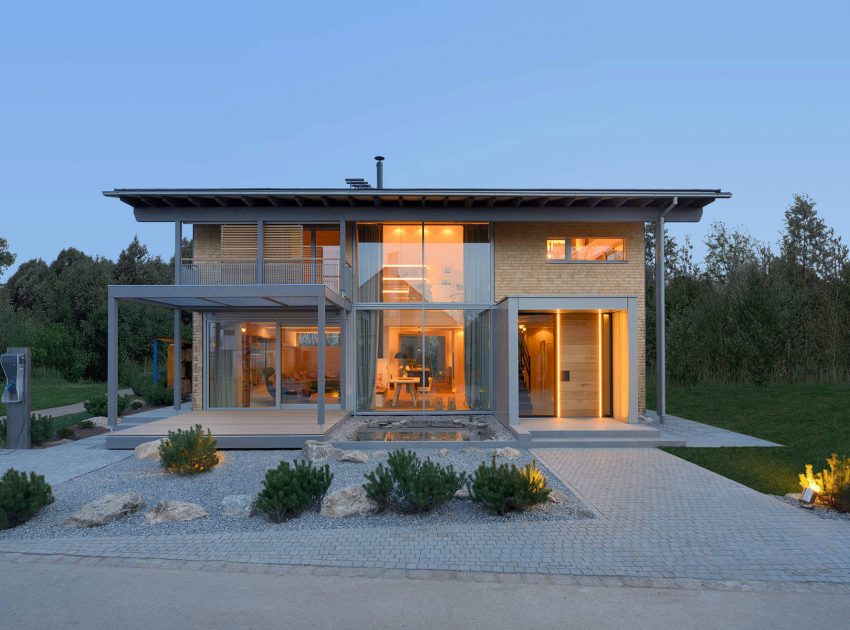 View the complete gallery