Private House by Michele De Lucchi & Produzione Privata
"The project is part of a typical " Old Milan " building with the entailing traditional features such as railings and the courtyard.
The apartment, located on the third floor, enjoys a privileged position overlooking the quiet courtyard.
The renovation has escavated the typical elements of the 19th century era that had been hidden by previous interventions.
The original hardwood beams and planks have been recovered from the ceiling; the floors were completely redone with the traditional milan wooden slats; the bathroom was enhanced with a coating of limestone beige stone that expanded the perception of space and finally a recessed shower was custom designed and made to Michele's specifications, also in Limestone.
The living room features a modular kitchen, a new concept of Veneta Cucine designed by De Lucchi, and a relaxation area with reissued out of production furniture such as the Ulysses chair of Moroso.
The beds are custom made, one in walnut and one in oak as expressly required by the design of Michele De Lucchi. Even the closets are designed exclusively for the apartment by De Lucchi, custom made in solid cedar wood.
The majority of the furniture and a suggestive lighting stems from Produzione Privata and completes the space by giving the apartment a warm and welcoming feeling. Produzione Privata is Michele's private production company with Italian master craftsmen that produces his most radical and experimental designs."
Photos by: Michele De Lucchi, Produzione Privata & Pico De Lucchi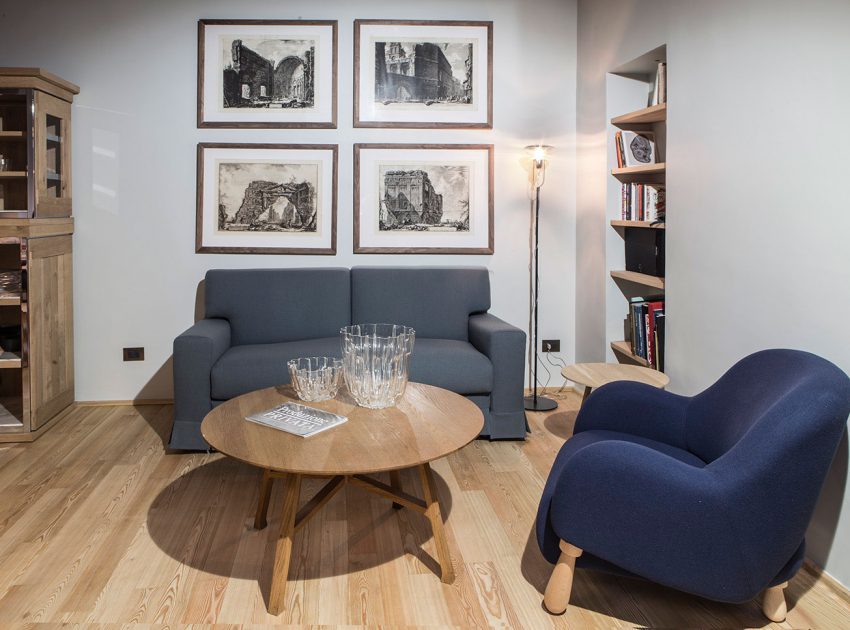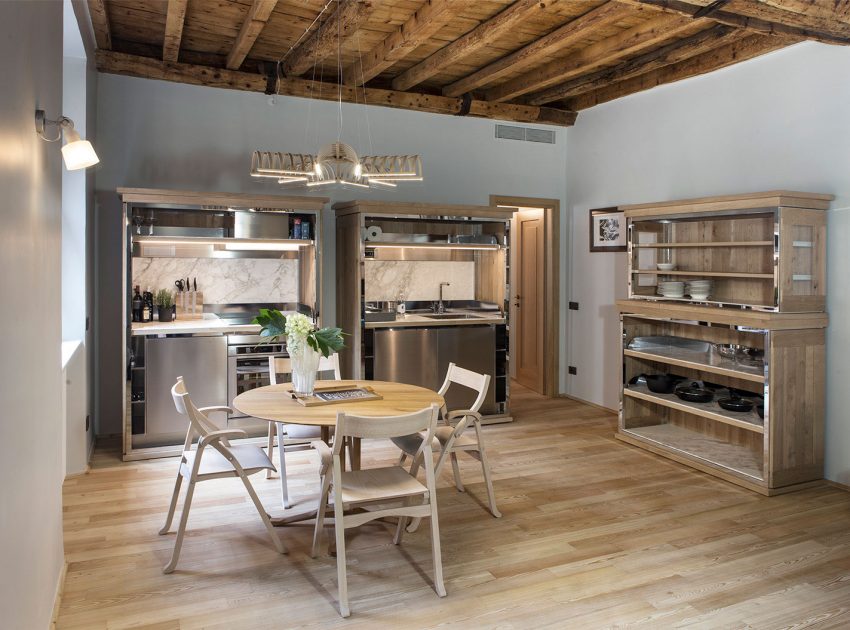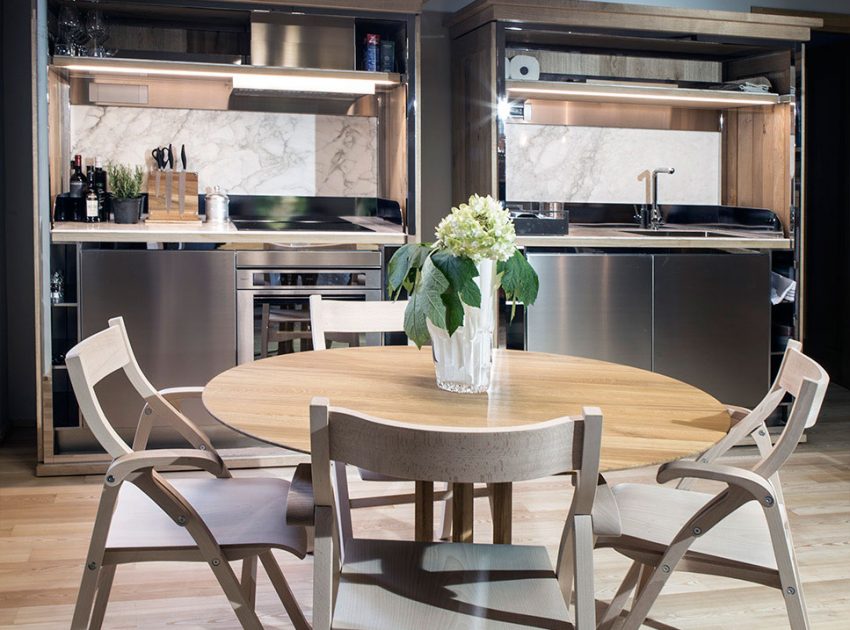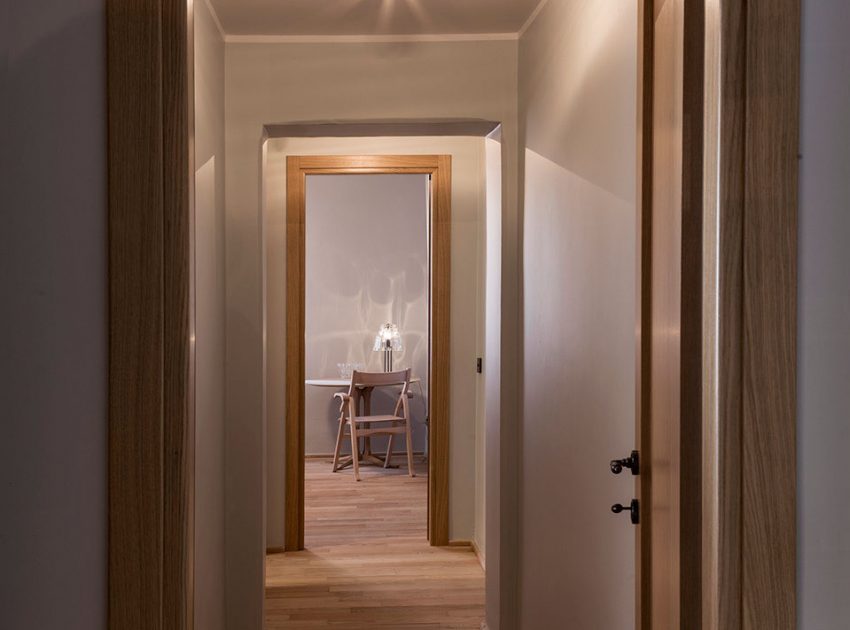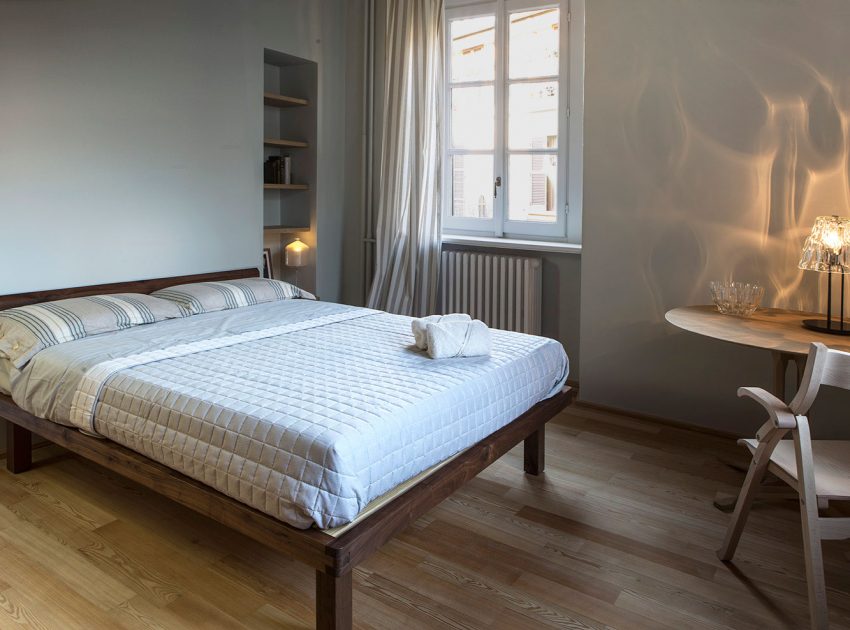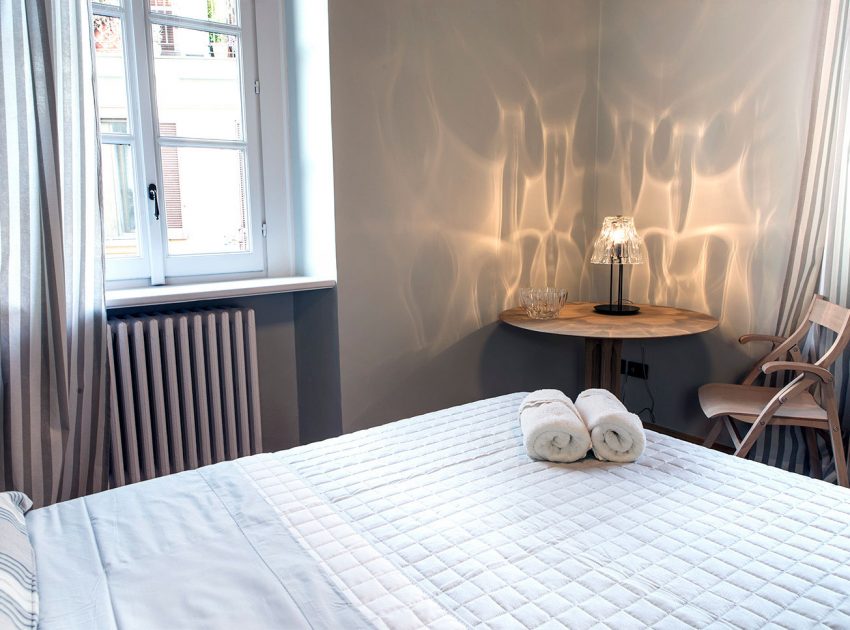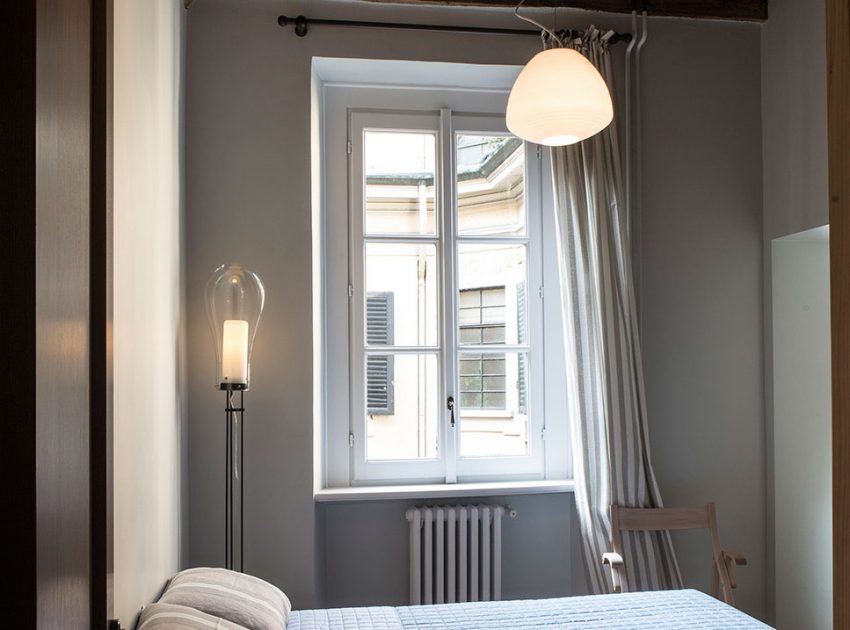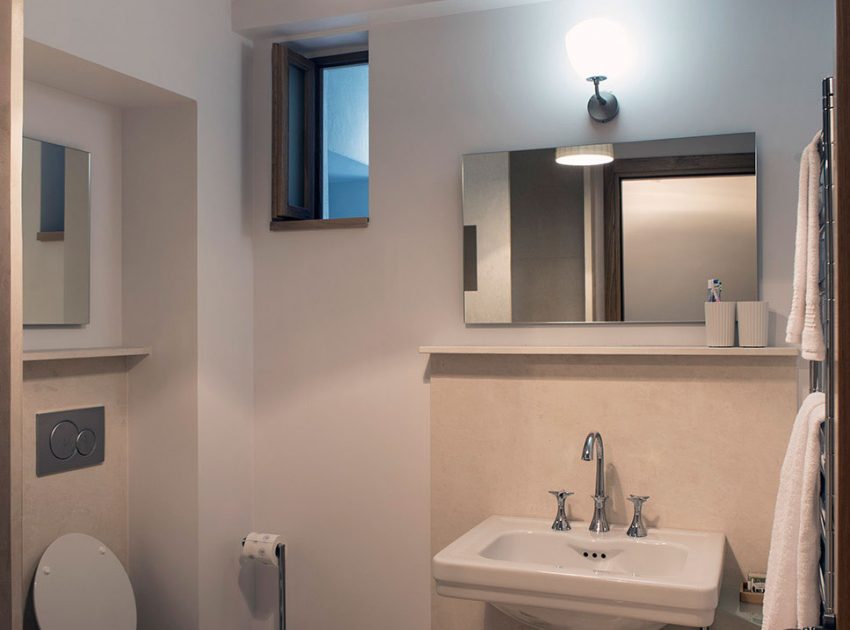 View the complete gallery