Refuge House by Wim Goes Architectuur
"In the Flemish farmlands, on a parcel fringed with pollard willows and surrounded by swamps, a pond and shrubbery, a typical north – south oriented farmhouse is situated. It's character is strikingly honest and straightforward. Its surroundings evoke tranquillity, simplicity and memory.
The refuge is a link between this landscape and architecture, but at the same time does not try to be one more than the other or anything new. It is made in wood with the métier of Master Carpenter Florent De Spiegeleir. Mastership is very important to me! It is the knowledge to bring together material in joints. A wooden floor is cantilevered over the pond. Wooden vertical beams are bearing the roof. On the roof red wood shingles leads the rain to red copper spouts giving back the water to the pond surrounding the pavilion. Like wood, red copper forms a patina, maturing with time to find its beauty.
An inner space can be protected from winds, temperature and sound by sliding doors. The freedom to change the refuge with the change of nature, architecture becomes a kind of tool in between the landscape and the human presence. It's a learning process to interact with the elements. The ever changing meteorological conditions will change the inhabitants and so the architecture. Living with nature is nor an esthetical question nor a formal behavior. It's a state of mind."
Photos by: Wim Goes Architectuur & Kristien Daem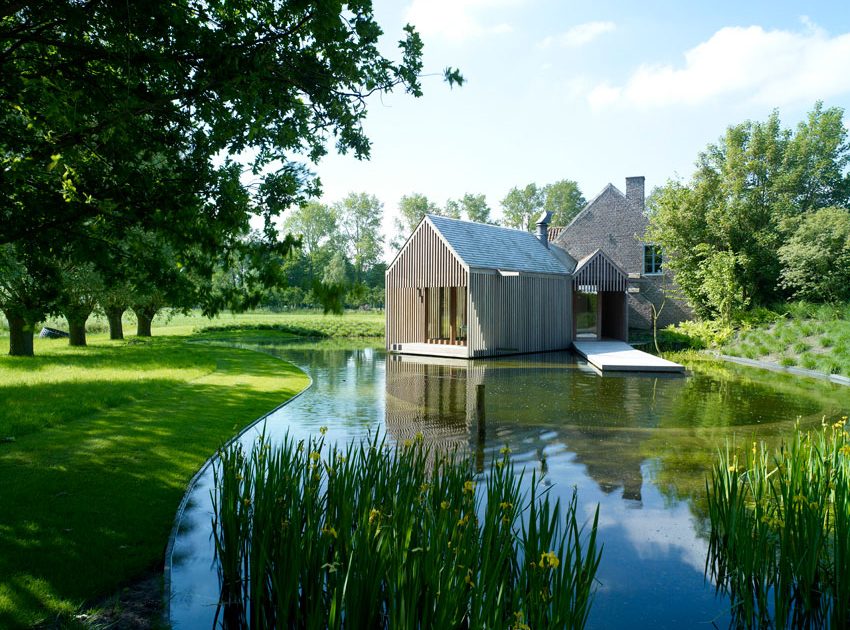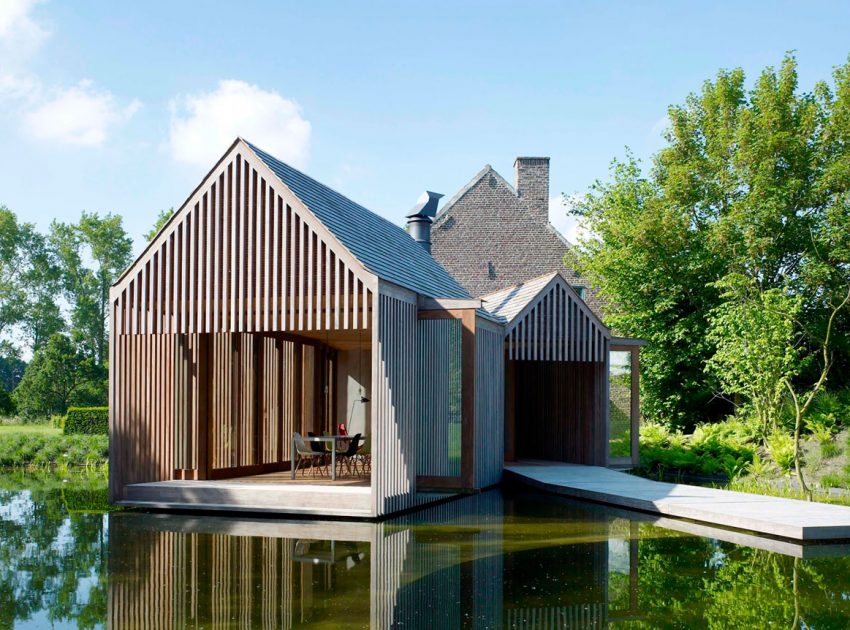 View more: A Stunning Contemporary Home with Dramatic Spiral Staircase in Singapore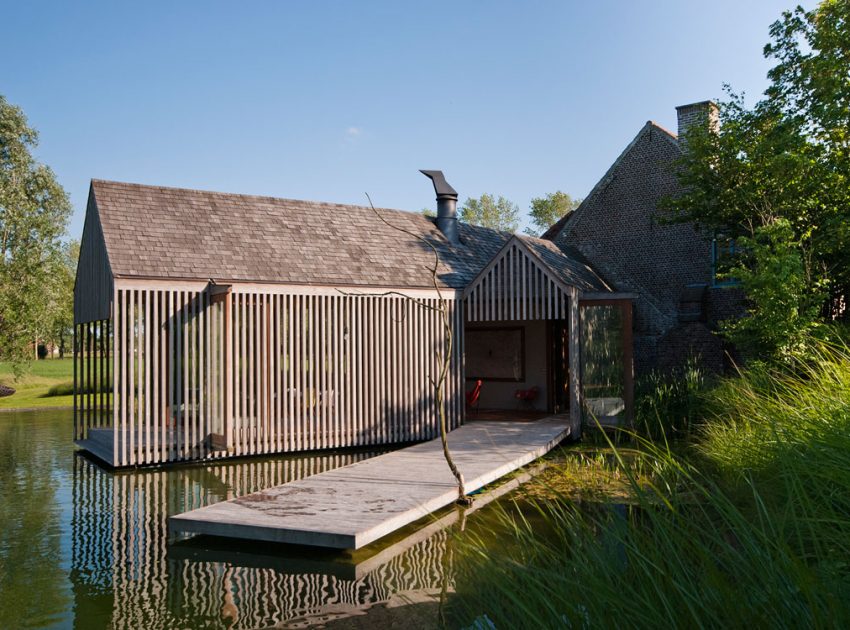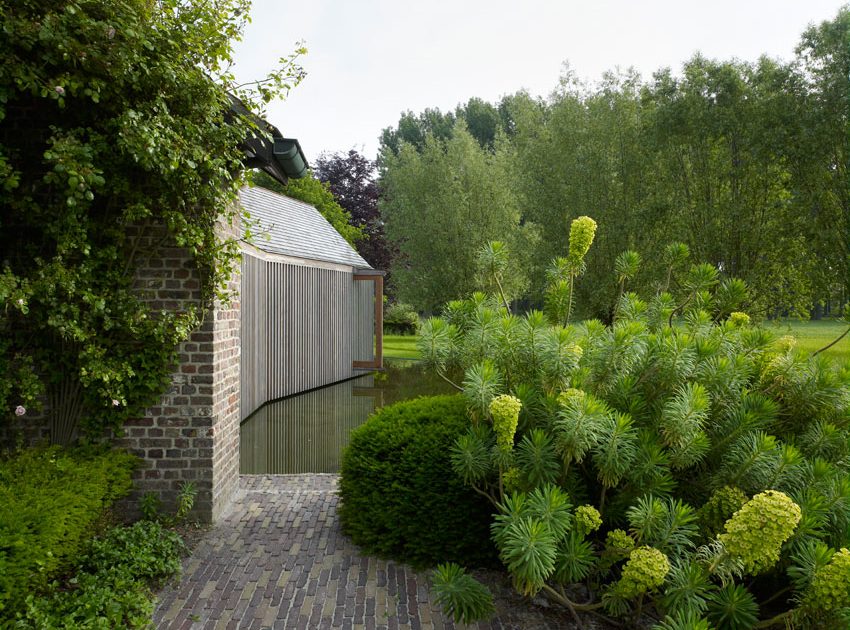 Related: A Stunning Beautiful Modern Home on Top of the Mountains in Beverly Hills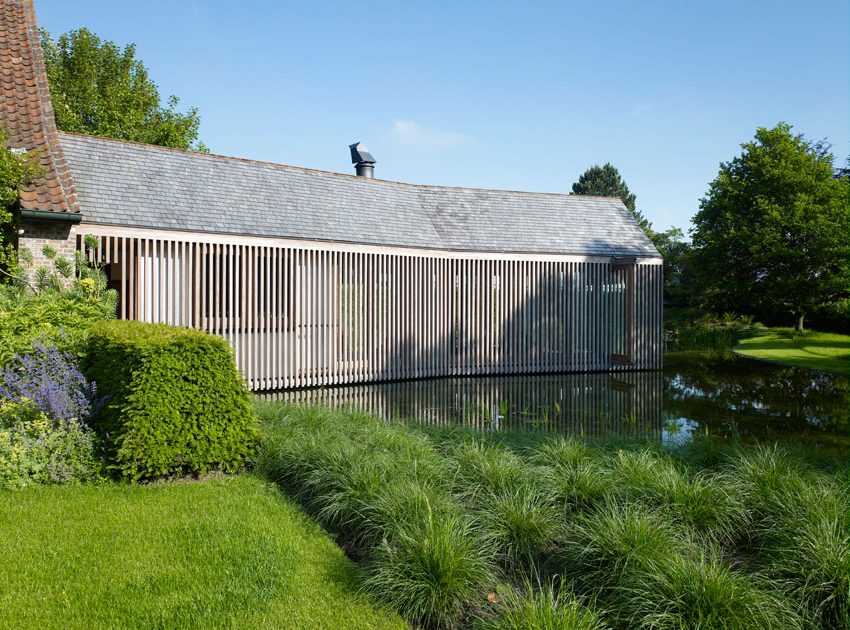 Here: A Comfortable and Functional House with Pool and Plenty of Natural Light in Catalonia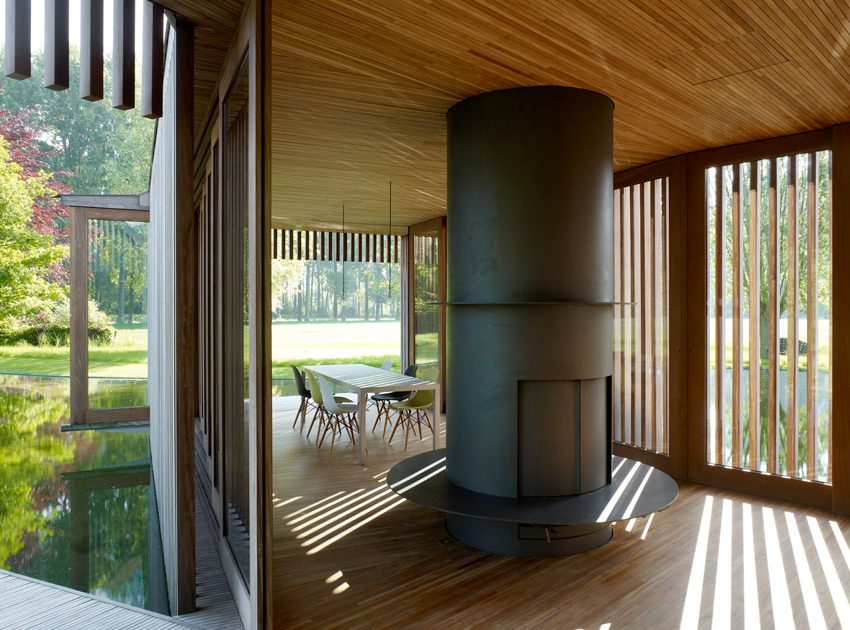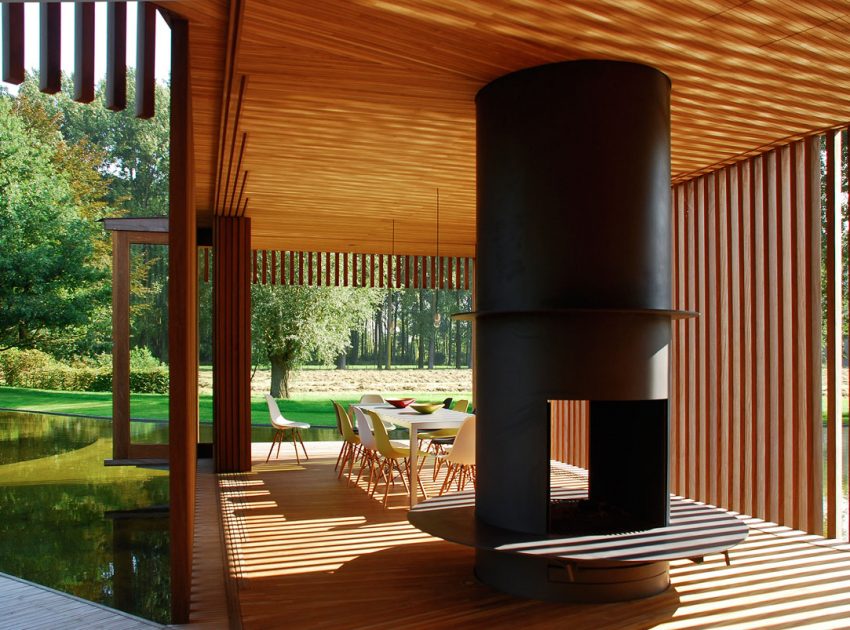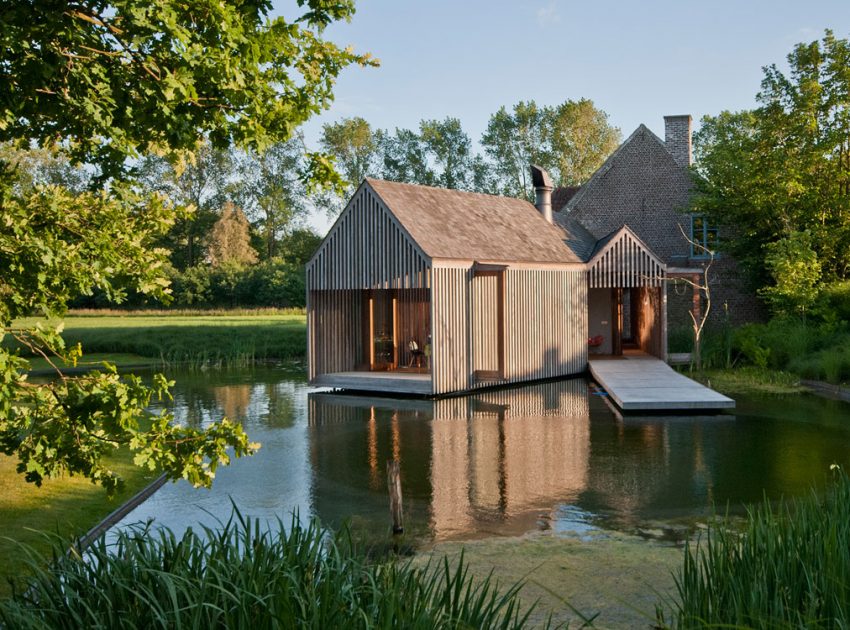 Read also: A Spacious Contemporary Home with Beautiful Wood Elements in Dalkeith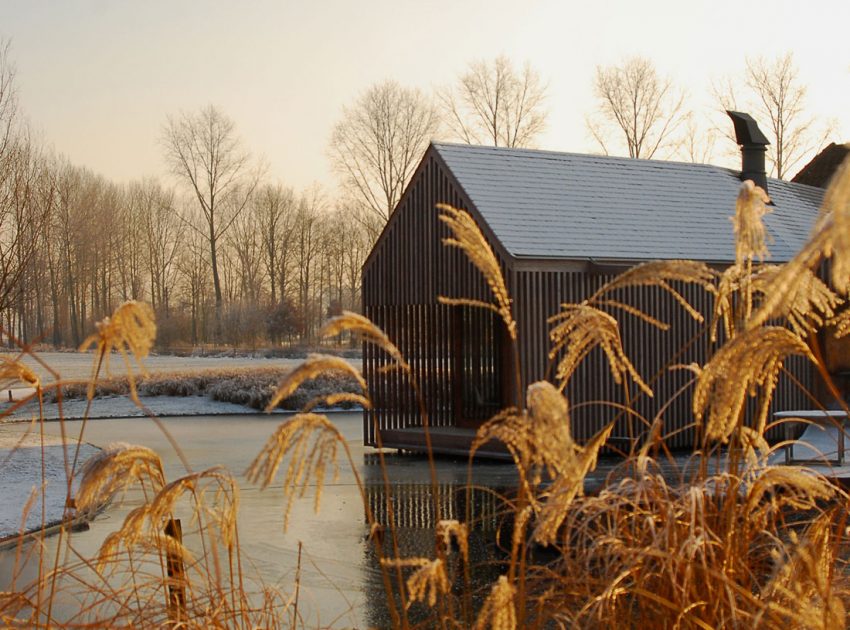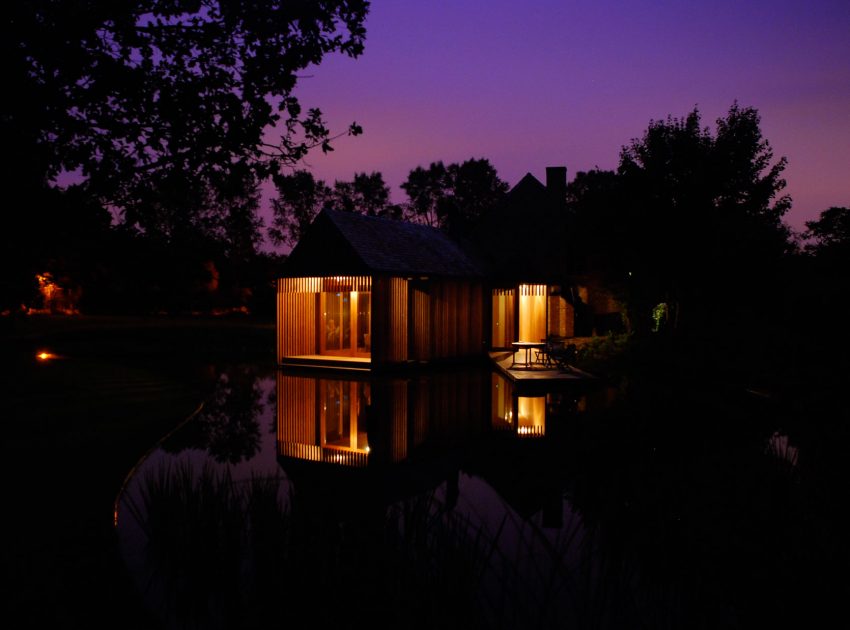 View the complete gallery