Pitlochry House by Fabian Architects & Make Studio
Pitlochry House is a renovation and extension to a Bakoven home in Cape Town undertaken by Fabian Architects and Make Studio. The project was for a family who witnessed the transformation of the existing house into a contemporary eye-catcher.
The bold south façade plays with geometry to create a secure street face reflecting Cape Town's Twelve Apostles mountain range. This contrasts with the softer sea-facing north façade that sits against a large private garden with an enchanted fruit and herb garden which borders the built form on the northeast side.
The entrance surface staggers to allow the landscape to creep into the built environment. The courtyard entrance is an inviting introduction to the house; the unrestricted greenery surrounds a grand composed statue (in prayer position) serenely placed below an aged pomegranate tree.
The concrete roof gives the illusion of weightlessness and completes the play of heavy versus light and intended transparency in the building.
The interiors have been carefully curated with finishes such as brushed brass kitchen cupboards and off-shutter concrete. The walls are alive with colourful vibrant art whilst textured fabrics add a layer of depth and warmth to the contemporary spaces of the built form.
The owners bought this old – and unappealing – house featuring very few redeeming qualities other than the potential for views just waiting to be discovered and the potential for enormous transformation.
Having worked with Make Studio on a previous house, the owners were confident that this den could become a jewel thanks to the architect who knew the family and understood their lifestyle.
The owners were concerned about how an entrance without a view could be made dramatic. The entrance was given the wow factor with the addition of a decorative double volume window to the double volume space, an off-shutter concrete wall and detailed concrete, steel and timber staircase.
The views become the surprise after ascending to the upper level. The kitchen and living spaces now boast sensational views which have been revealed by the additional floor to the house.
The timber floors, beautiful art and textured interiors have added the warmth and comfort a family home requires. The home is now a calm and tranquil space where the family get to enjoy the beautiful spaces and extraordinary ocean and mountain views.
The House Design Project Information:
Photos by Fabian Architects & Make Studio & Greg Cox and Adam Letch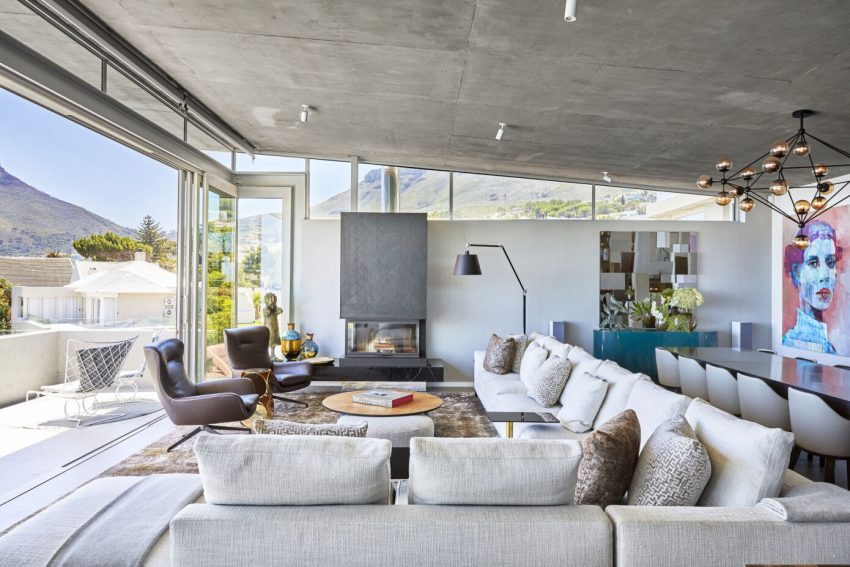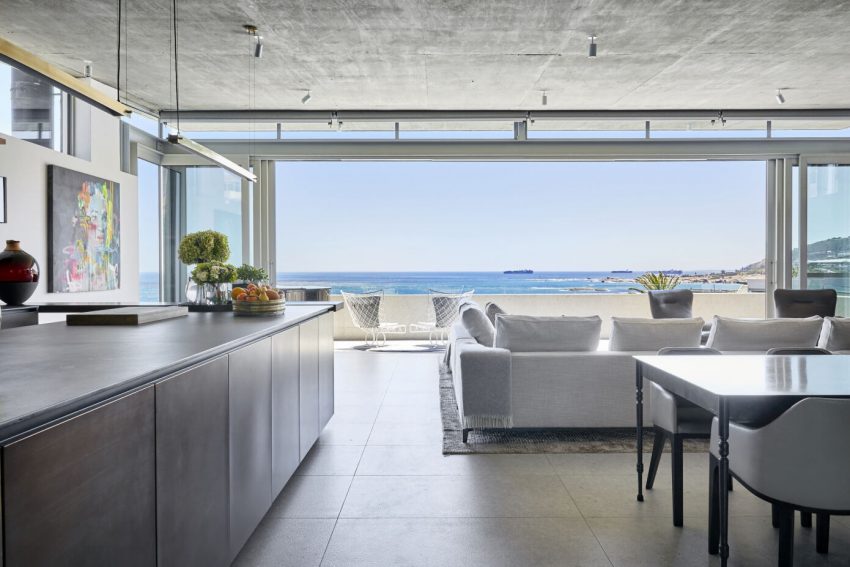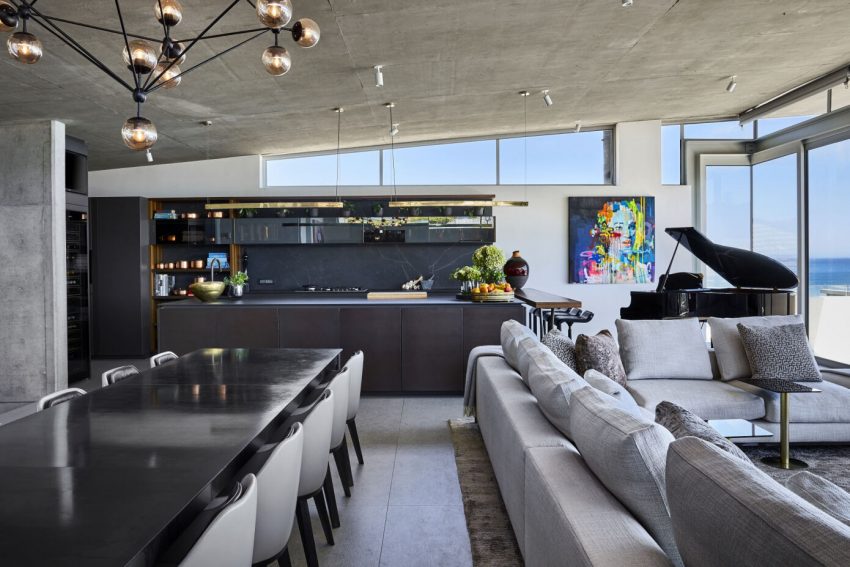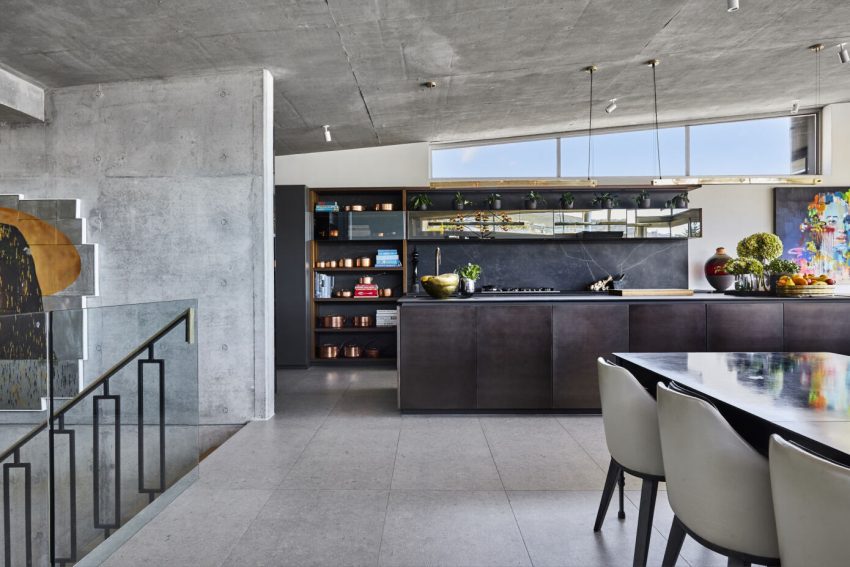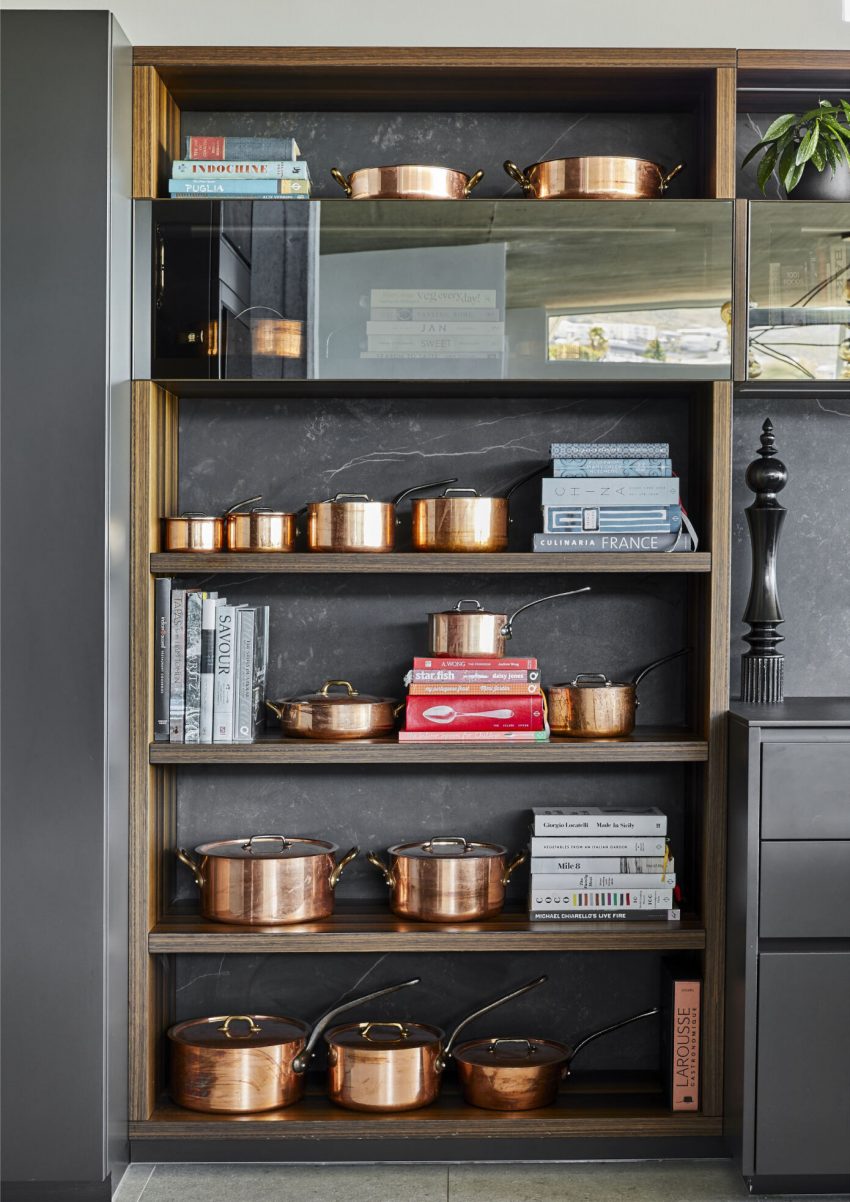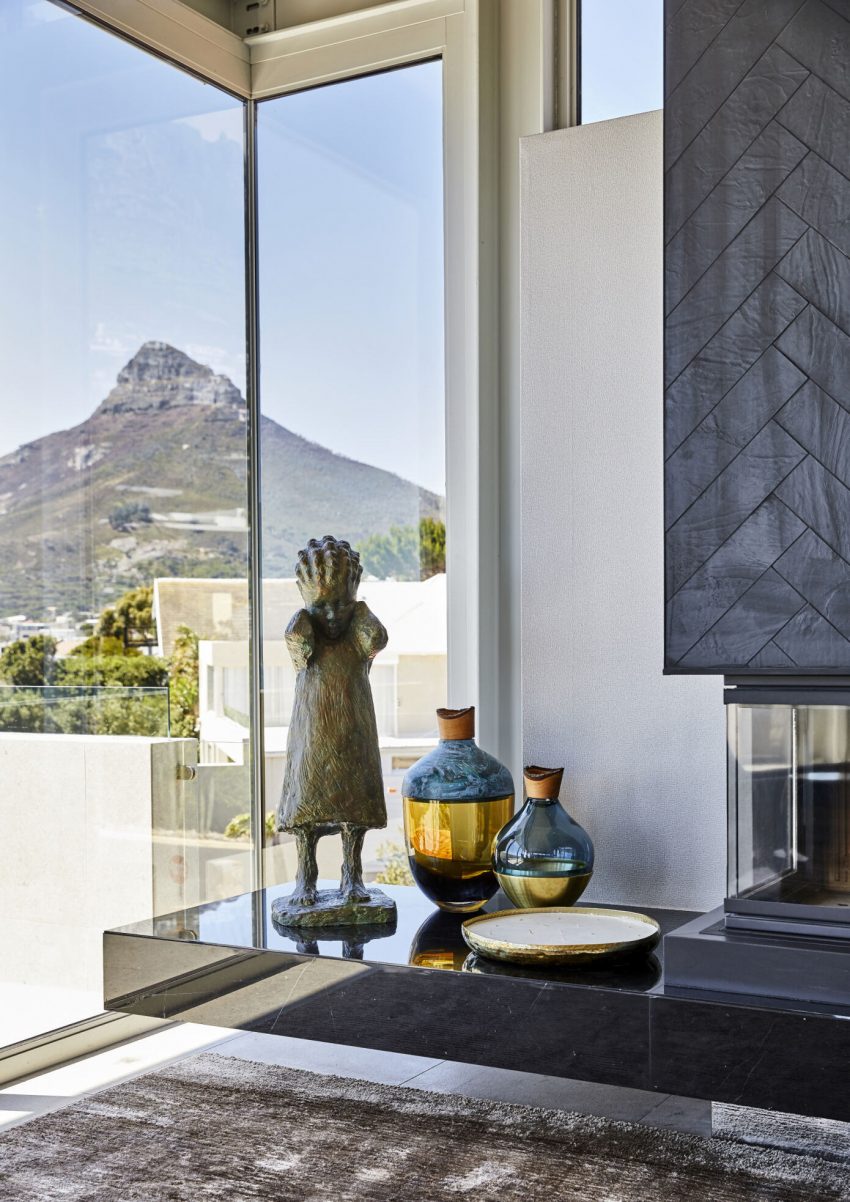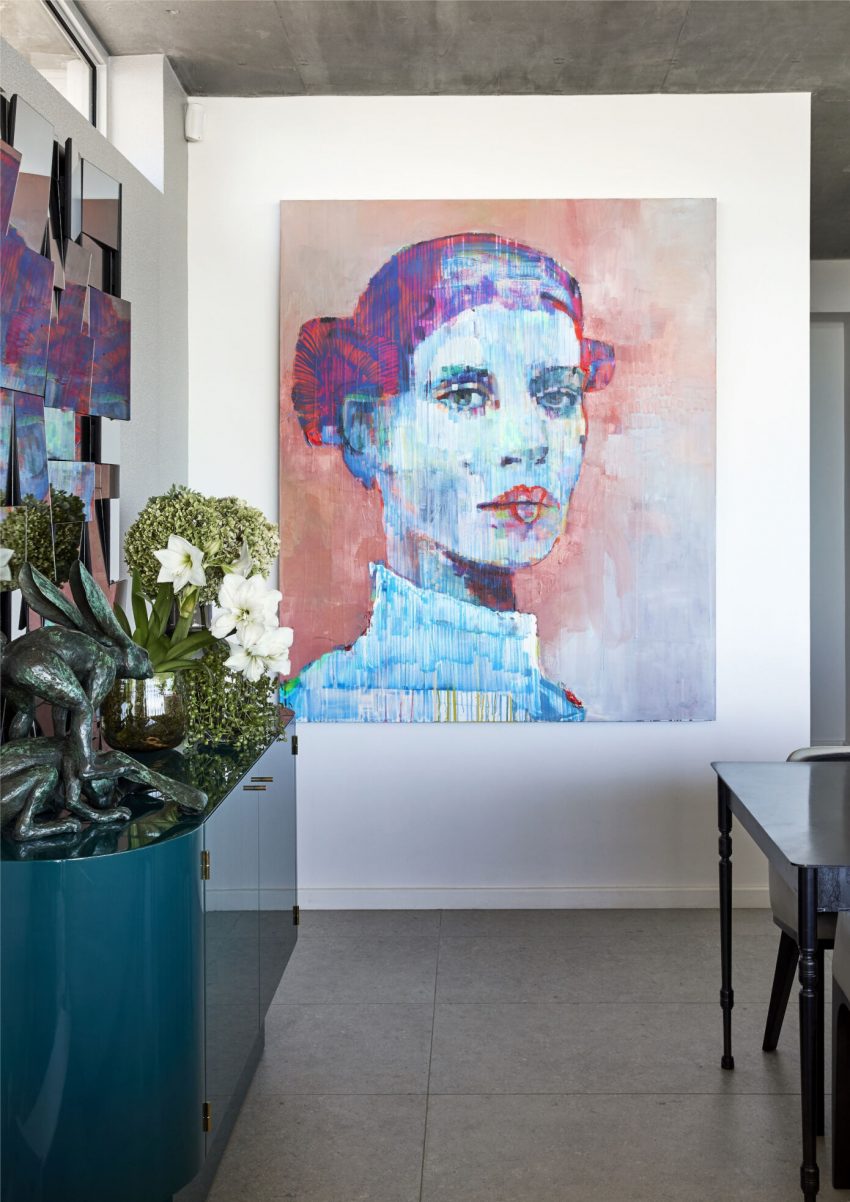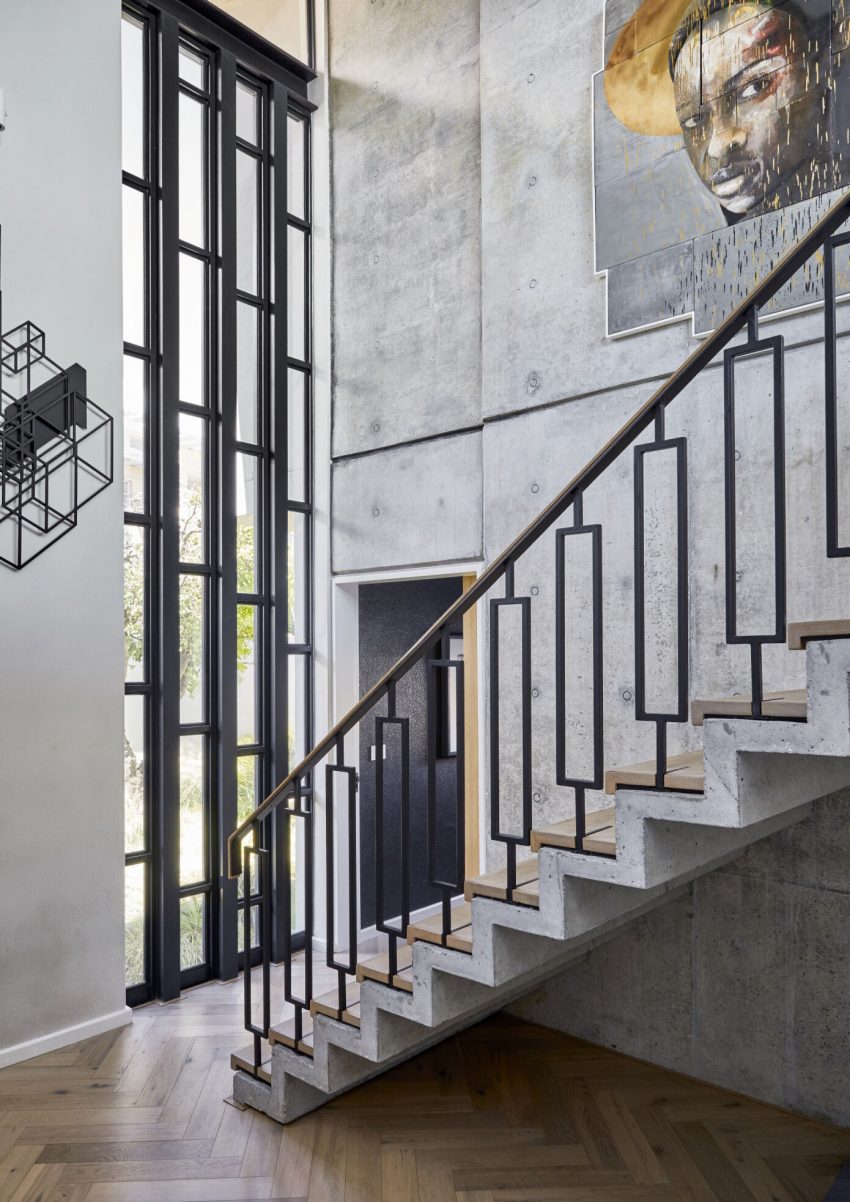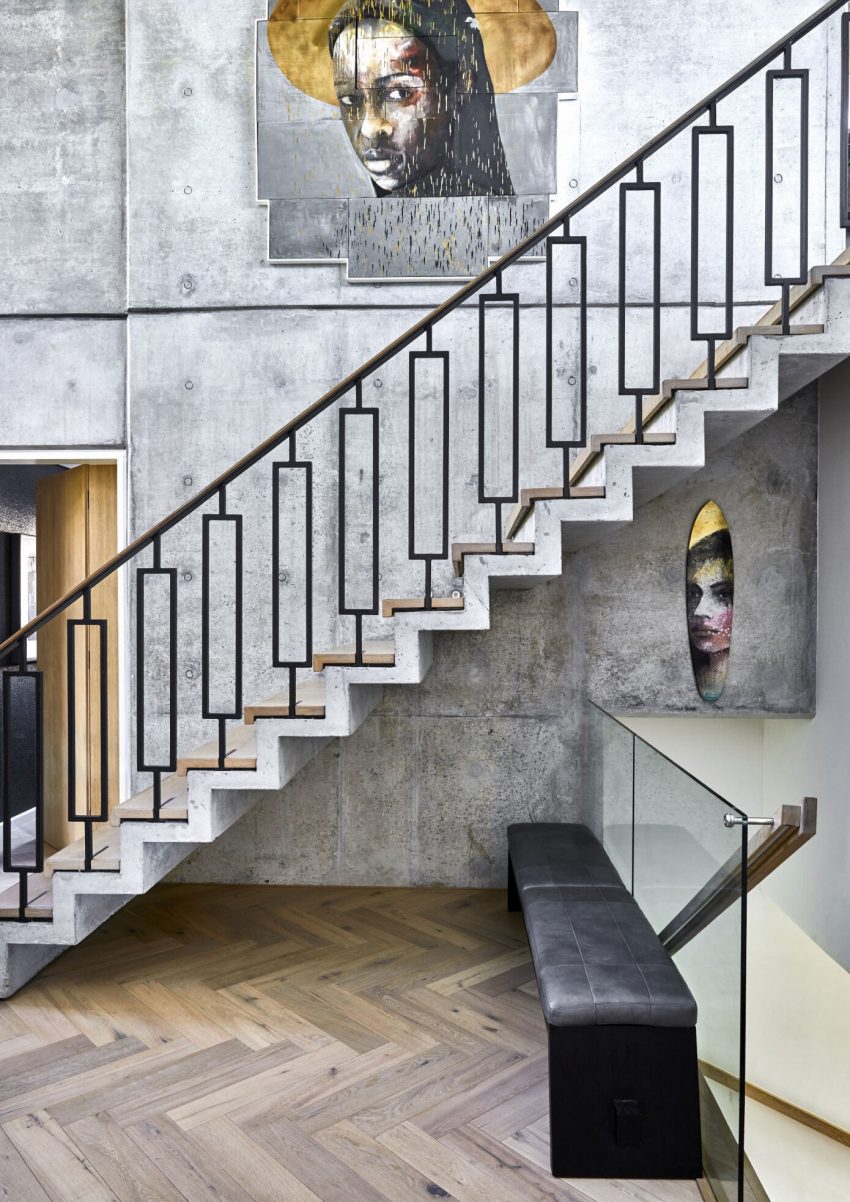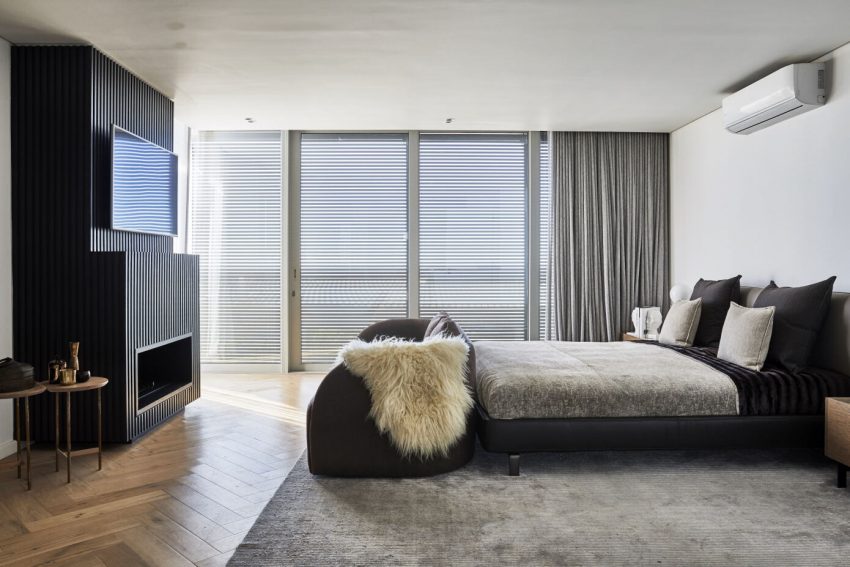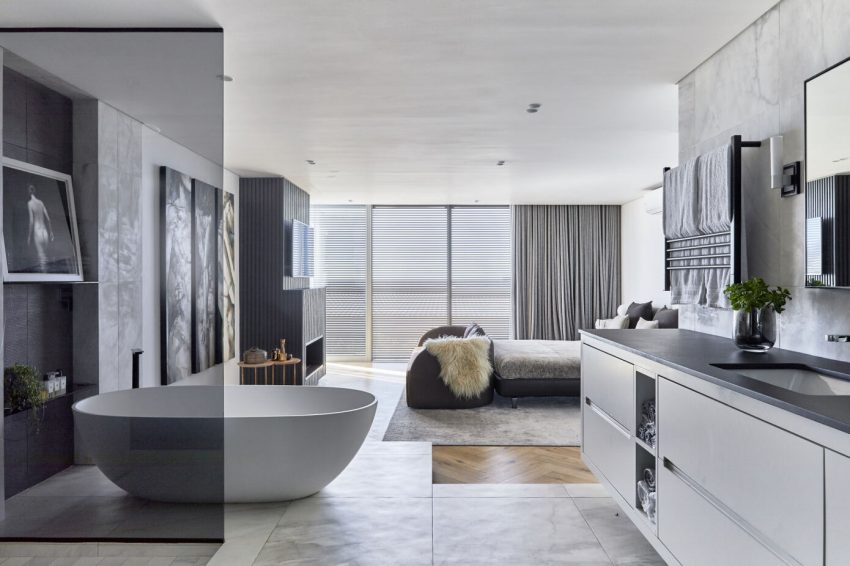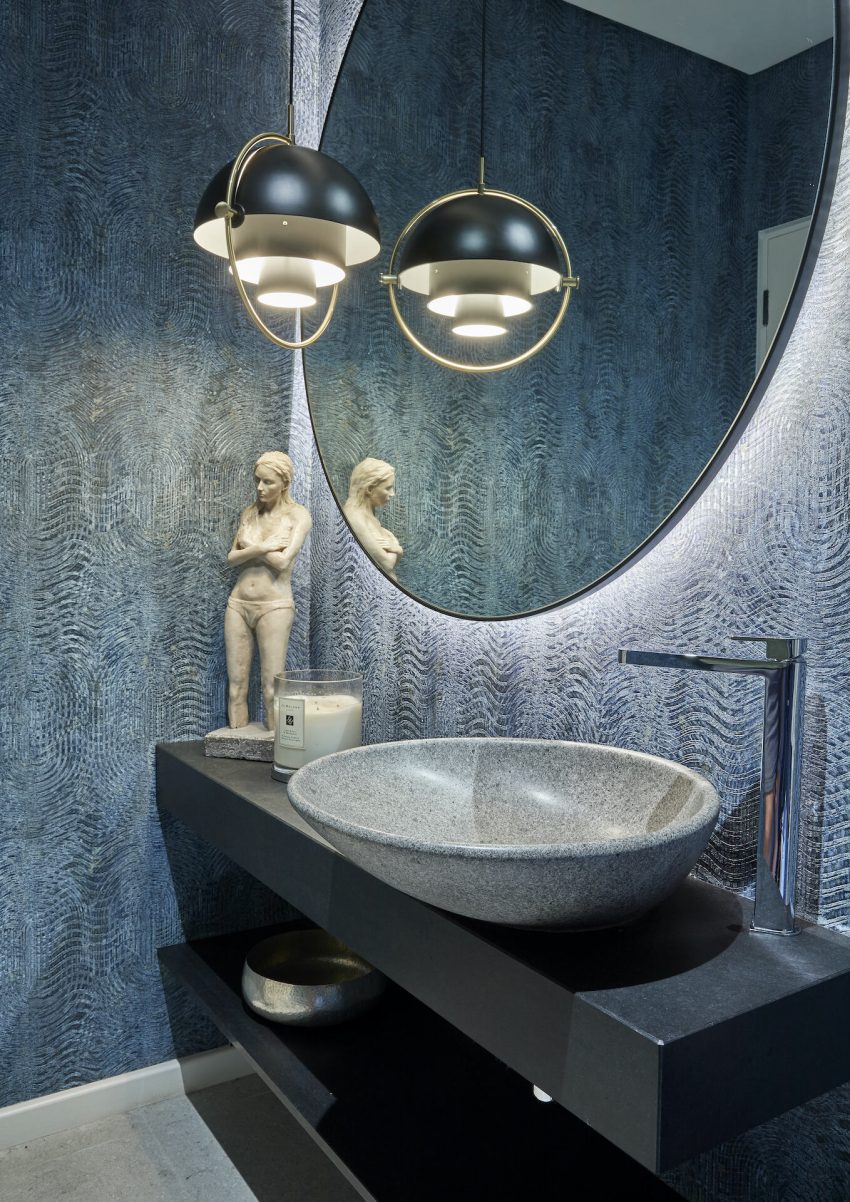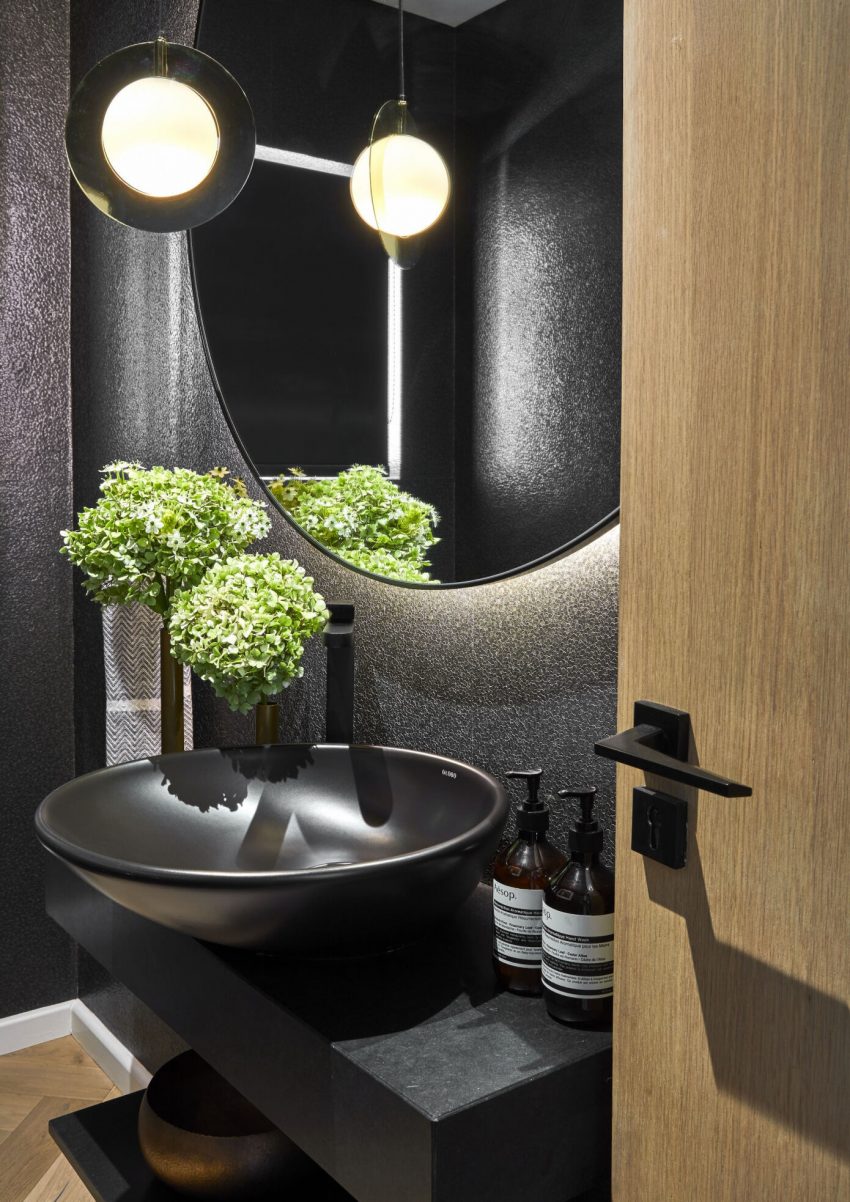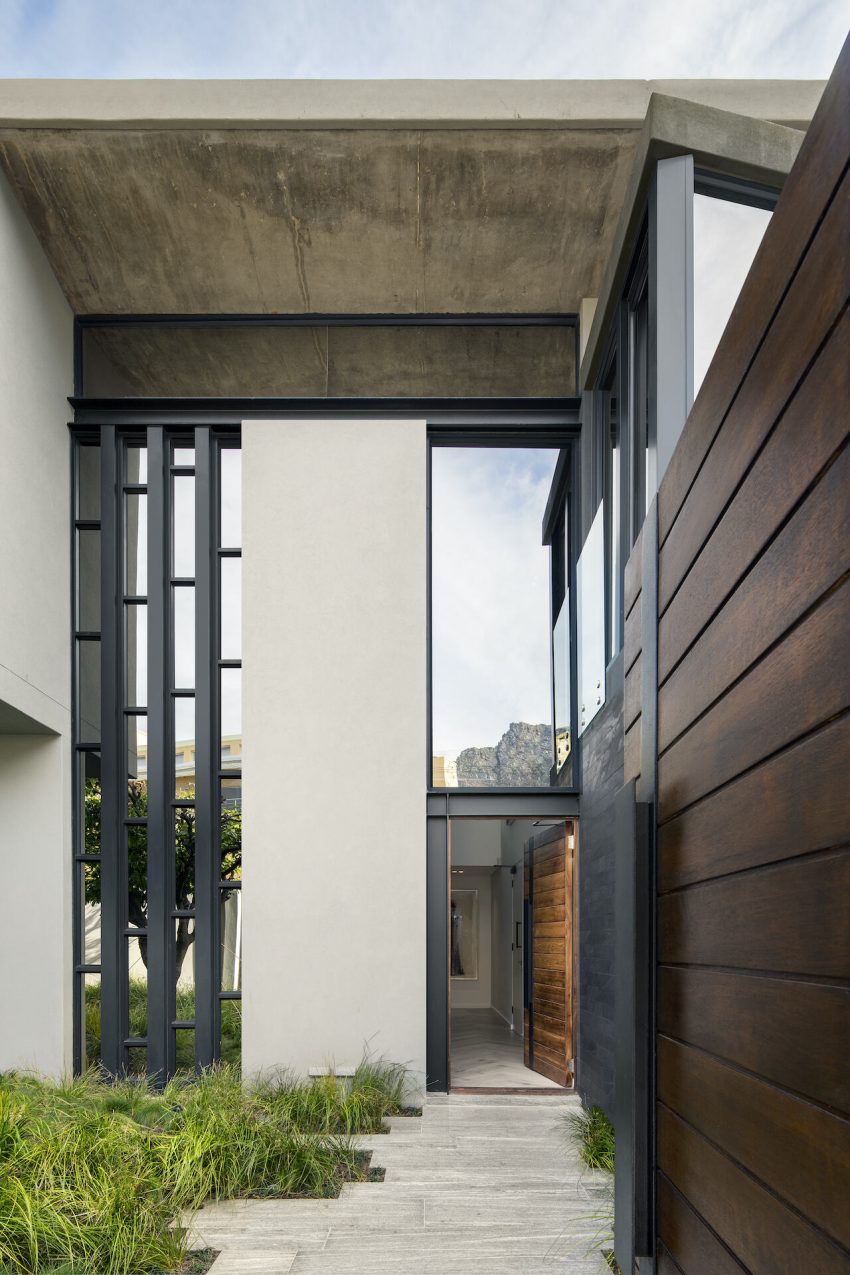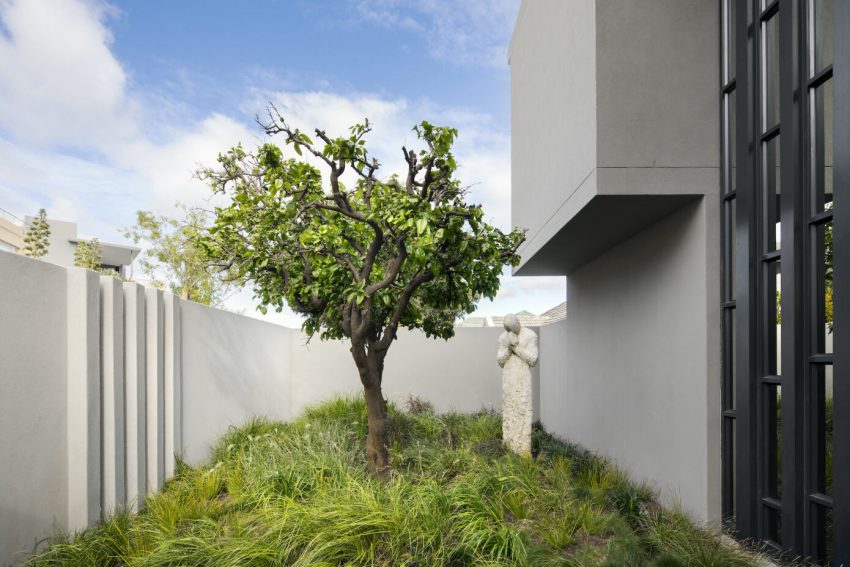 View the complete gallery