Loft 002 by Rad Design Inc
"A subtle earth-toned colour palette is punctuated by splashes of vibrant colour by Golbou Rad of Rad Design Inc for a brightly lit loft located in Toronto's trendy King West Area. The 1100 square feet loft features an open kitchen, large living area, 2 bedrooms and 2 bathrooms, organized along a large window wall that runs the length of the apartment.
Colour was introduced through bright, textural art work and floor rugs as a way to make the space dynamic and counter the space's initial rawness with its exposed concrete ceiling, large concrete columns and exposed ducts.
The original kitchen was dark brown with black countertops, which in combination with the dark flooring, made the overall living space very dark and hard to illuminate at night.
Therefore, the kitchen was completely demolished and replaced with new grey cabinetry (with a beautiful texture to complement the exposed concrete surfaces of the loft) by Scavolini and bright white Caesarstone countertops and matching backsplash. The living area, which features select pieces of contemporary furniture in various earth tones such as two Barcelona Chairs, is a luxuriously large open space, achieved through the reduction of a formal dining space.
Instead, Rad Design added a new large countertop for the kitchen island with an overhang towards the living room and an asymmetrical cascading edge as an accent element, which also doubles as a dining area. The accent wall of the bedroom, which is accessed through the living area via a sliding glass barn door, is painted with a warm shade of grey to compliment the colours found within the rest of the loft and connect the spaces conceptually. The bright magenta carpet tiles act as a rug in the bedroom to add a warm colour, in contrast with the black and grey bedroom furniture."
Photos courtesy of Rad Design Inc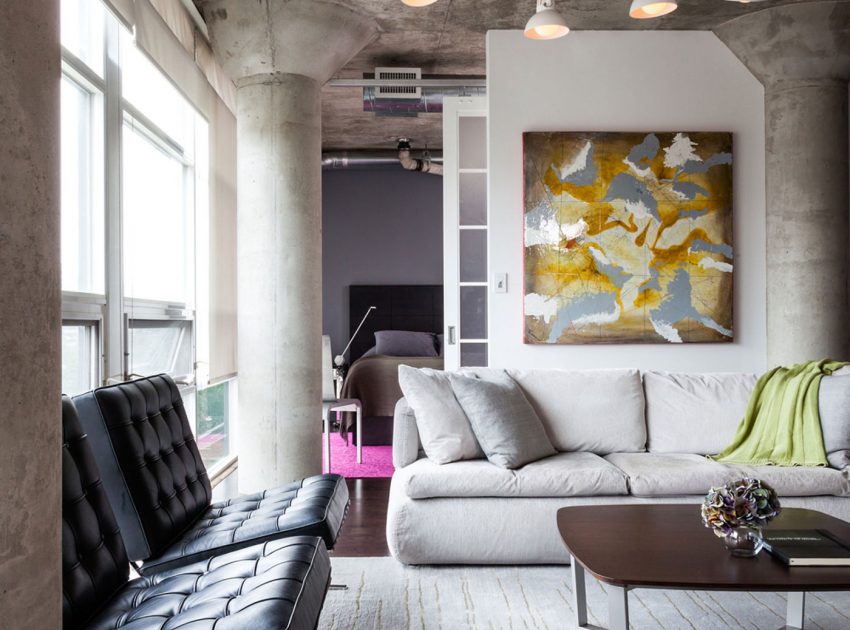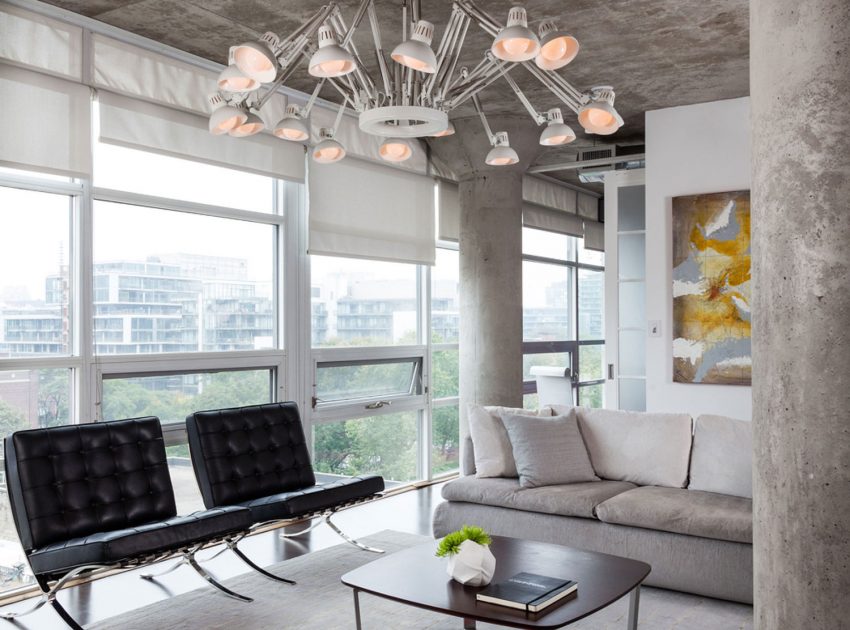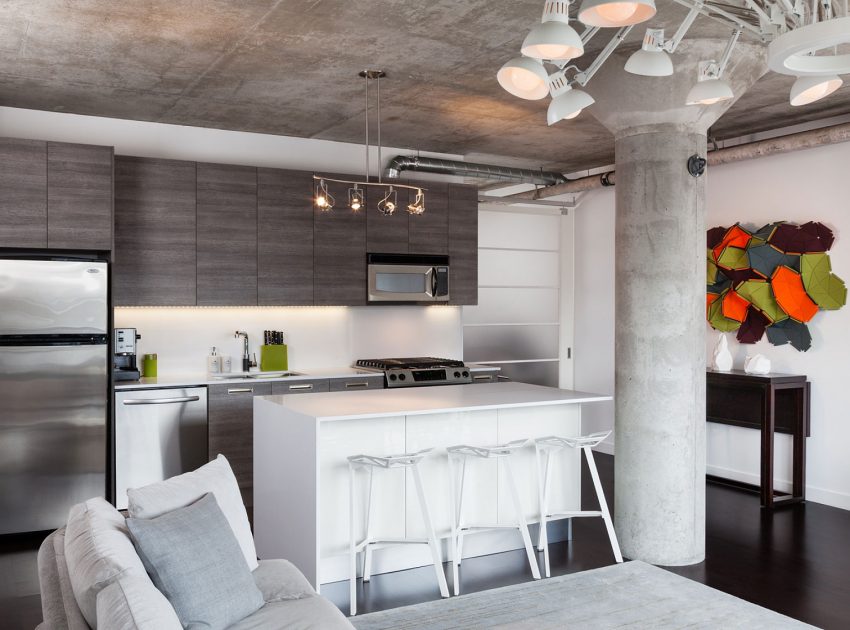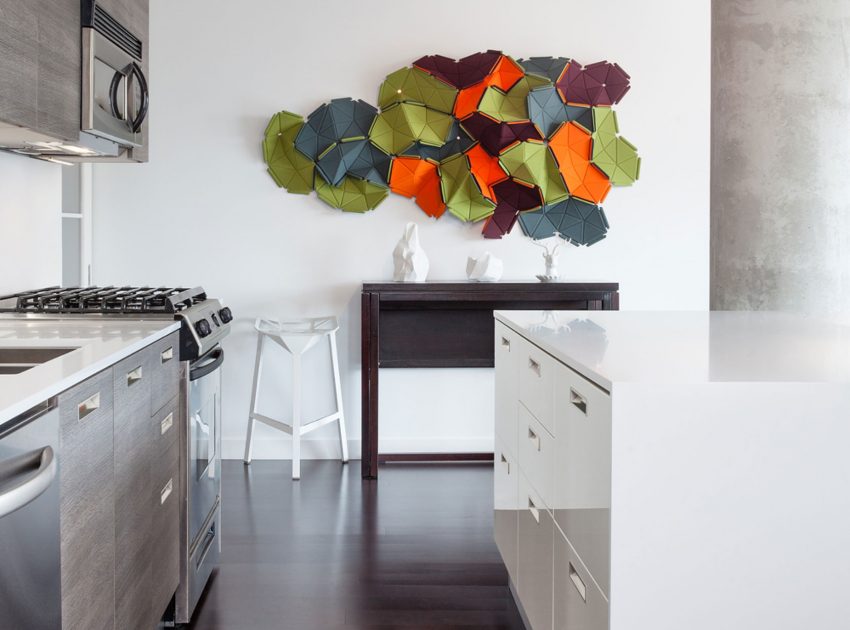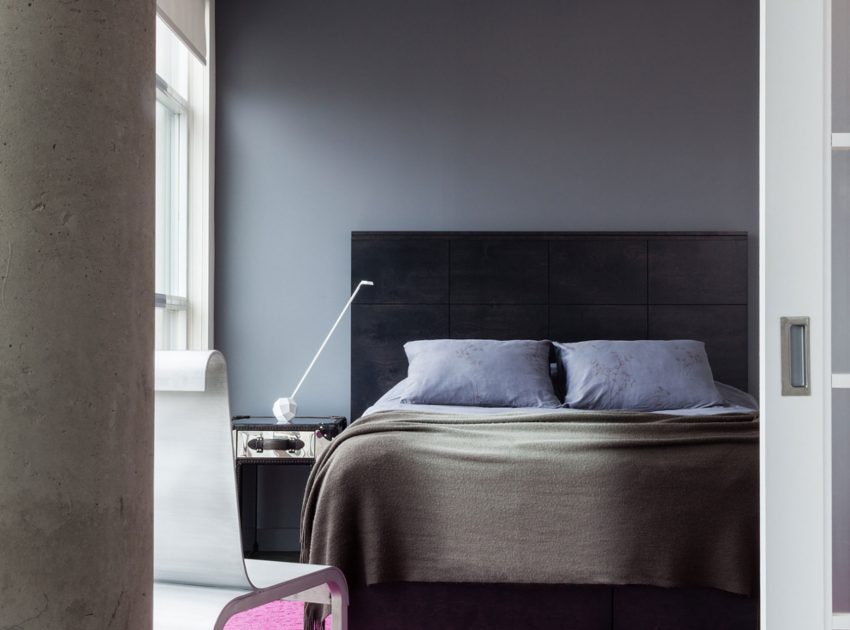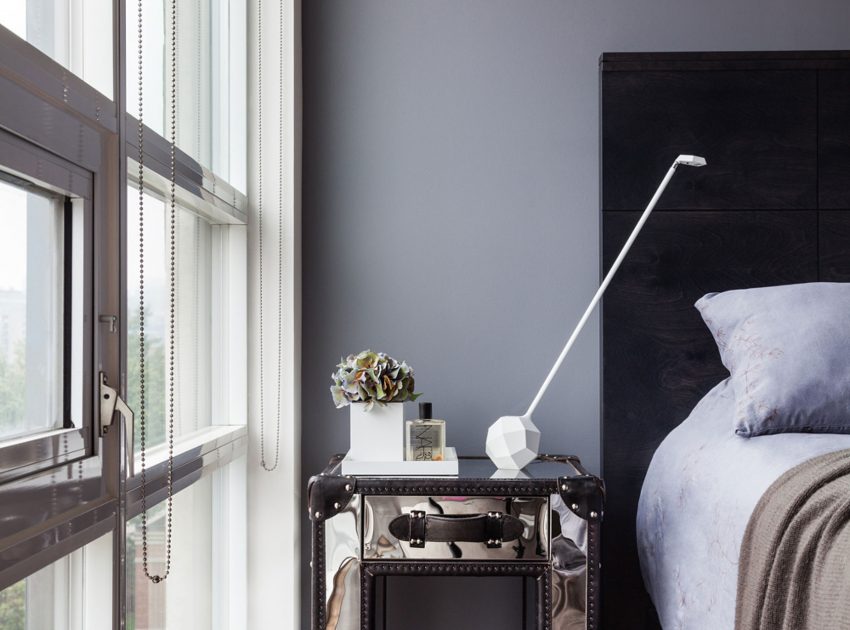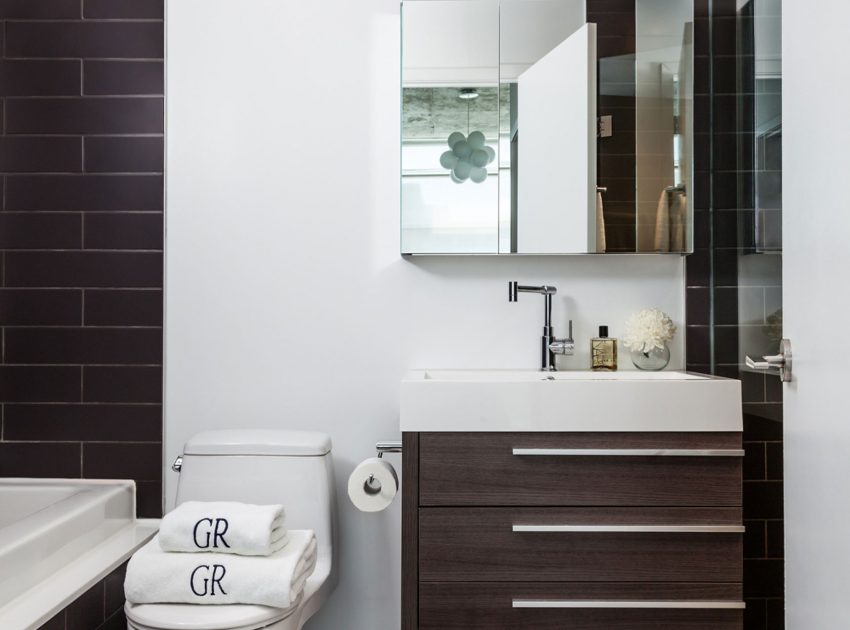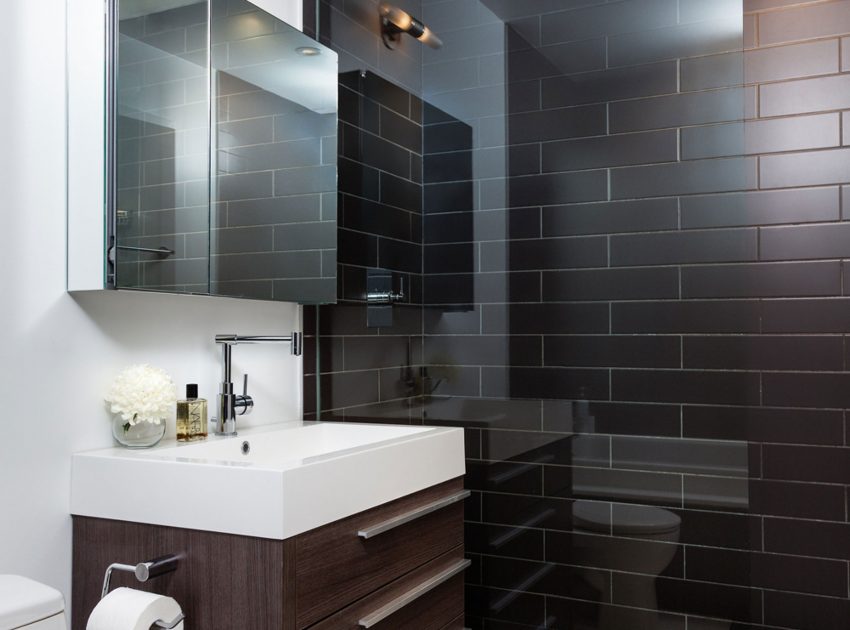 View the complete gallery