Extension Maison by Feld Architecture
"Extension of a seaside villa from the early 1900s.
The new structure offers unique qualities of volume, light and openness which were absent from the existing house.
The main volume is designed as a single object, all clad in zinc shingles which were handcrafted to order. Construction detailing and execution was carried out with infinite care.
Partly cantilevered, the extension rests on a dark substructure, making it lighter.
Large windows on all façades bathes the interior spaces with sunlight throughout the day. They also provide a continuous relationship with the surrounding garden which was absent from the existing villa.
The extension structure is timber-frame and glued laminated timber for the superstructure and cast concrete for the substructure.
This ecological architecture features highly efficient thermal insulation (wood wool and polyurethane), combining with passive solar gain to save energy, and rainwater harvesting.
Every construction detail (façade, joinery, railing, fireplace, cabinetry) was custom designed by the studio"
Photos courtesy of Feld Architecture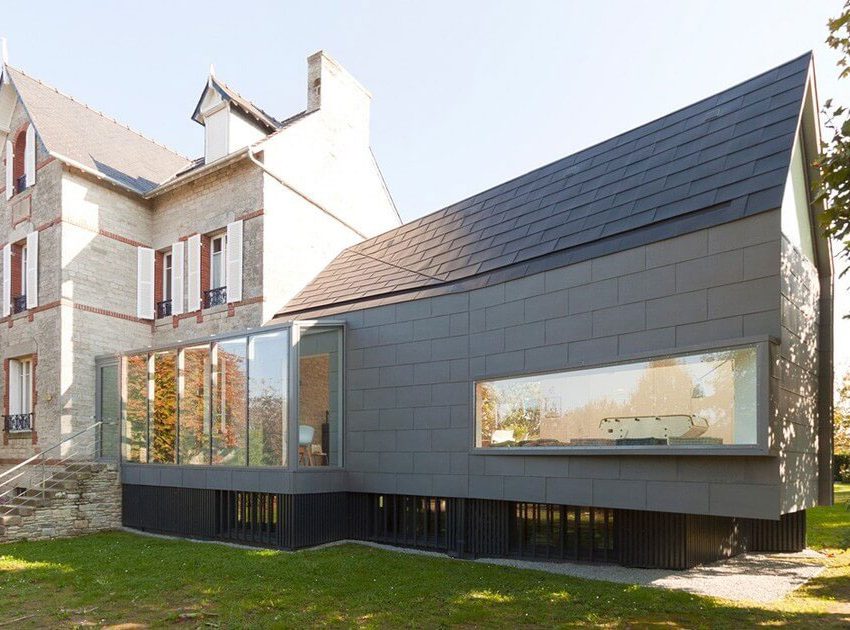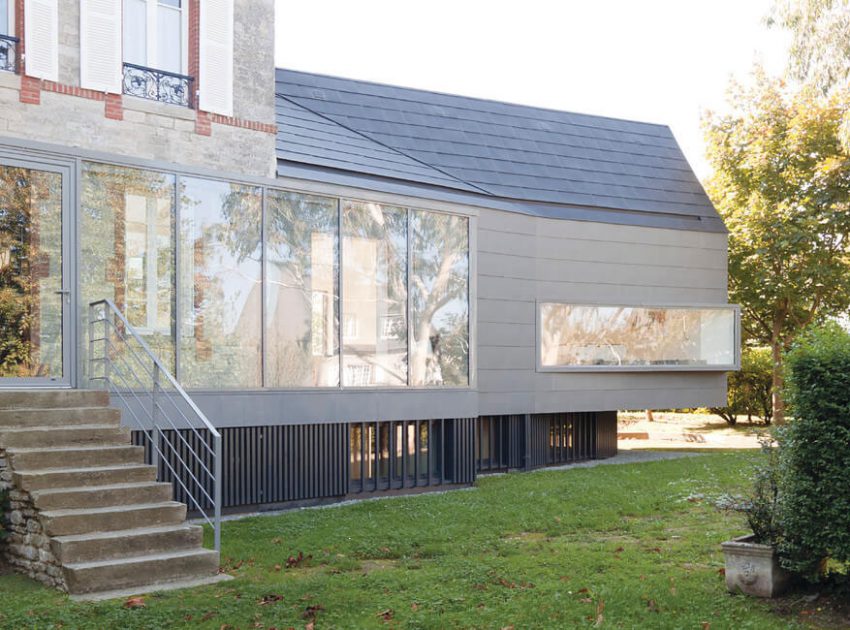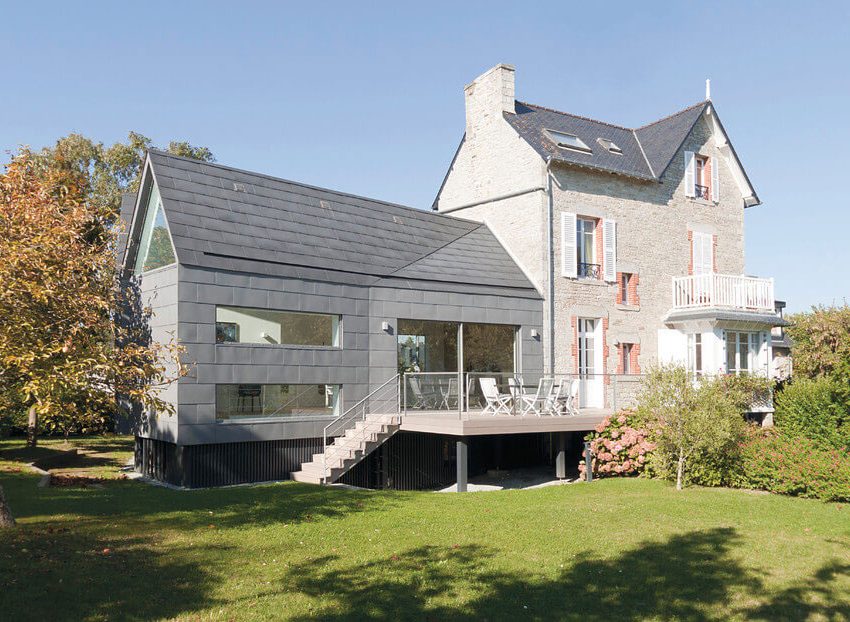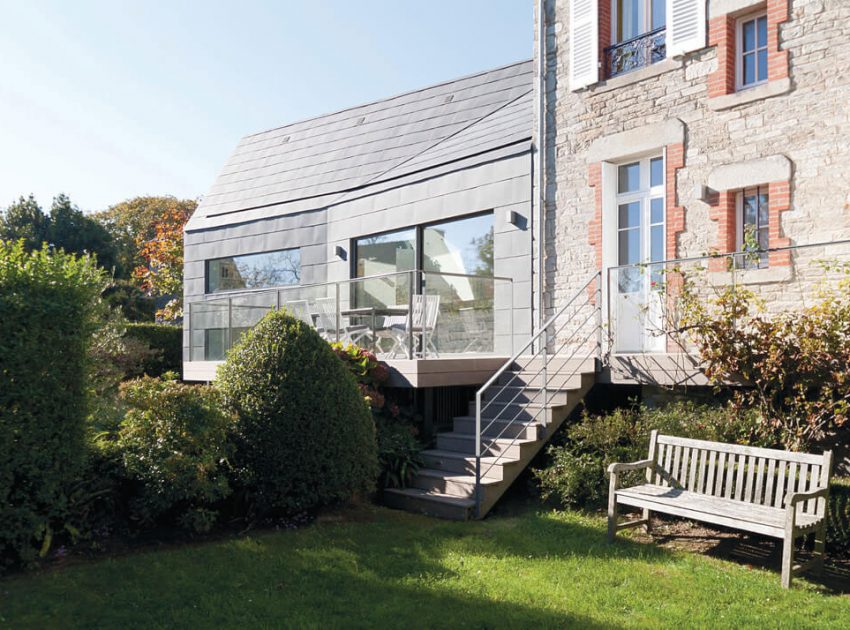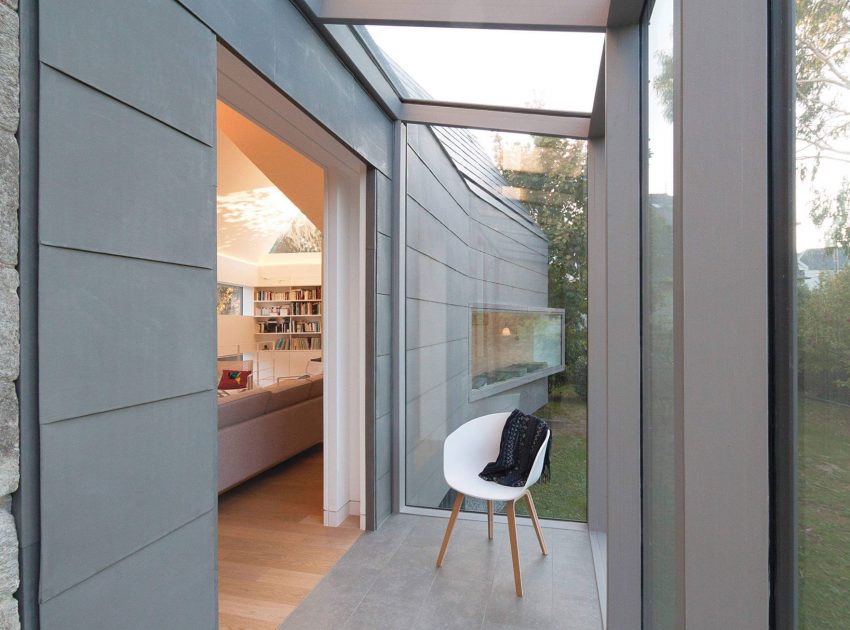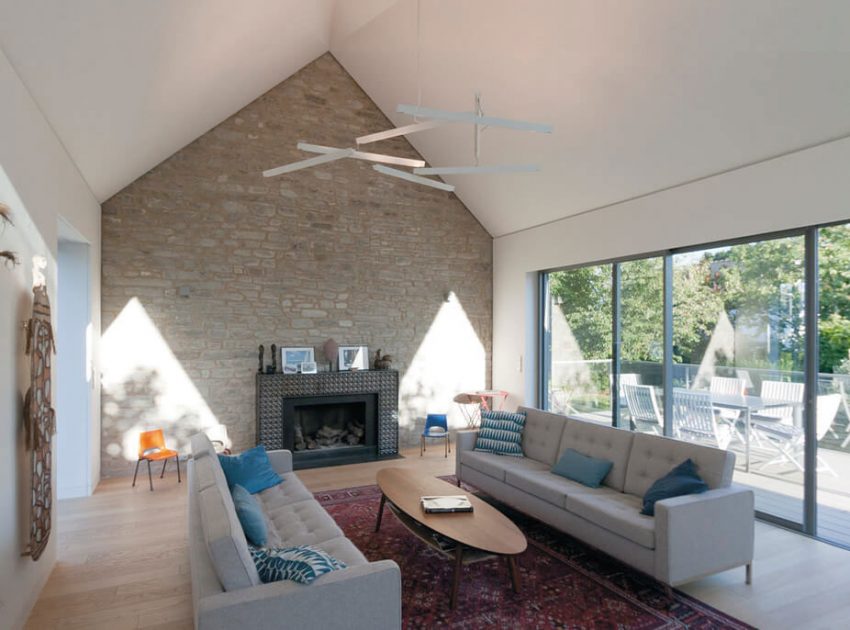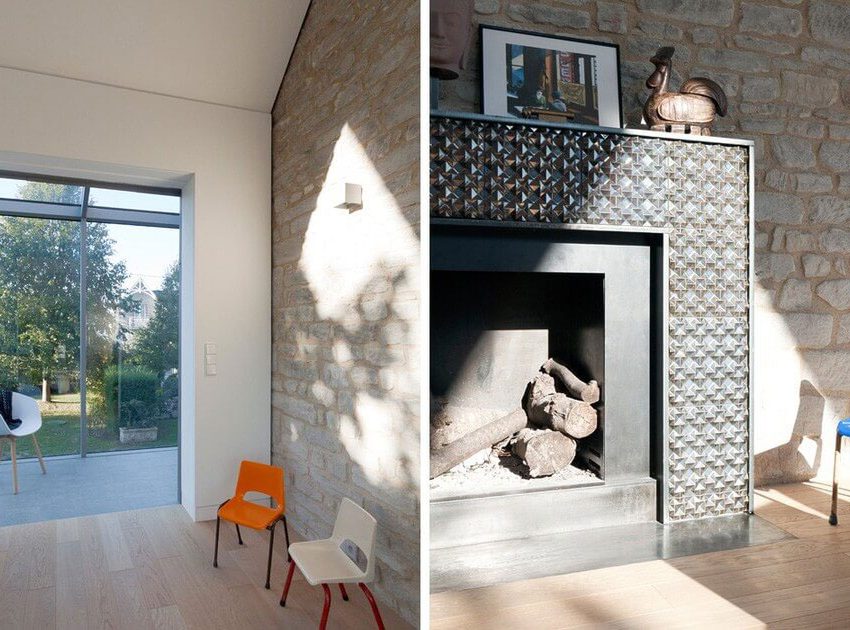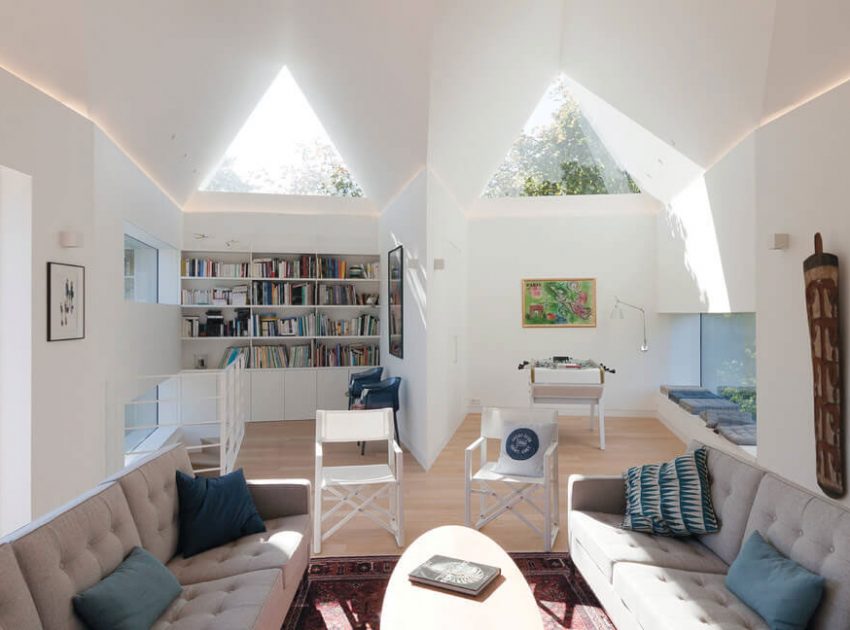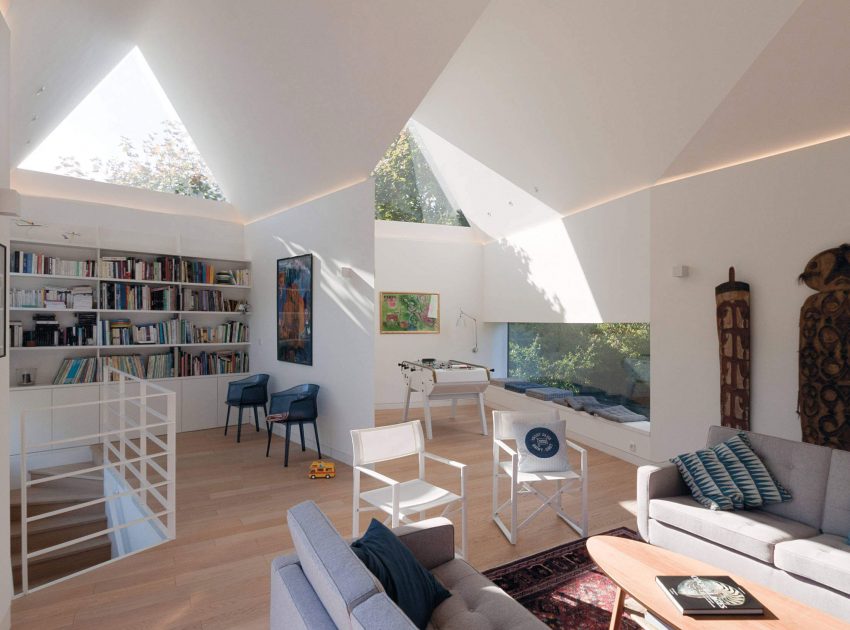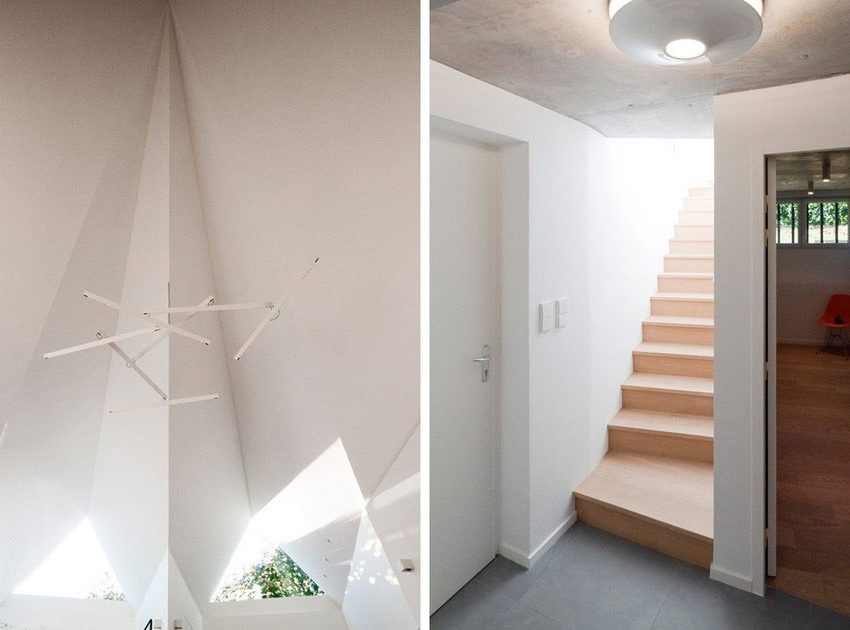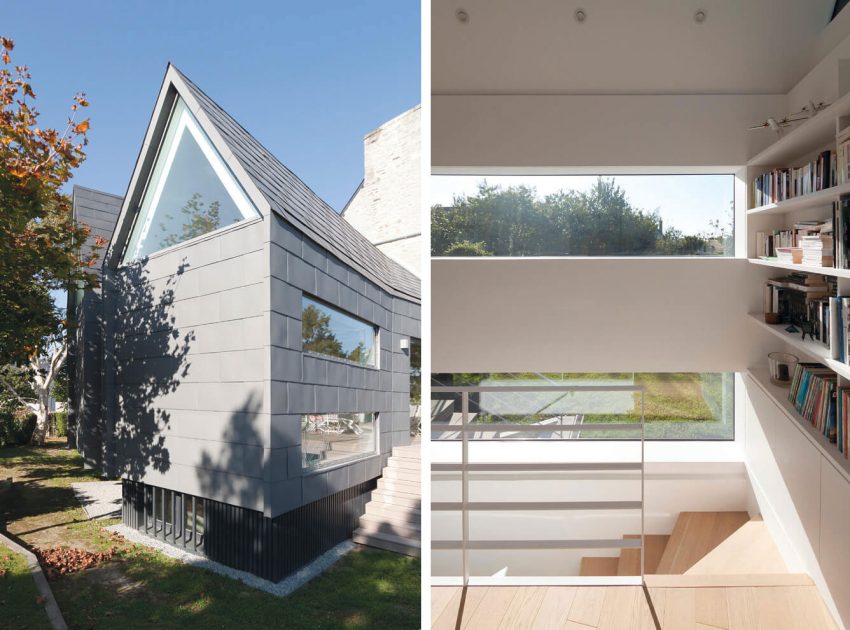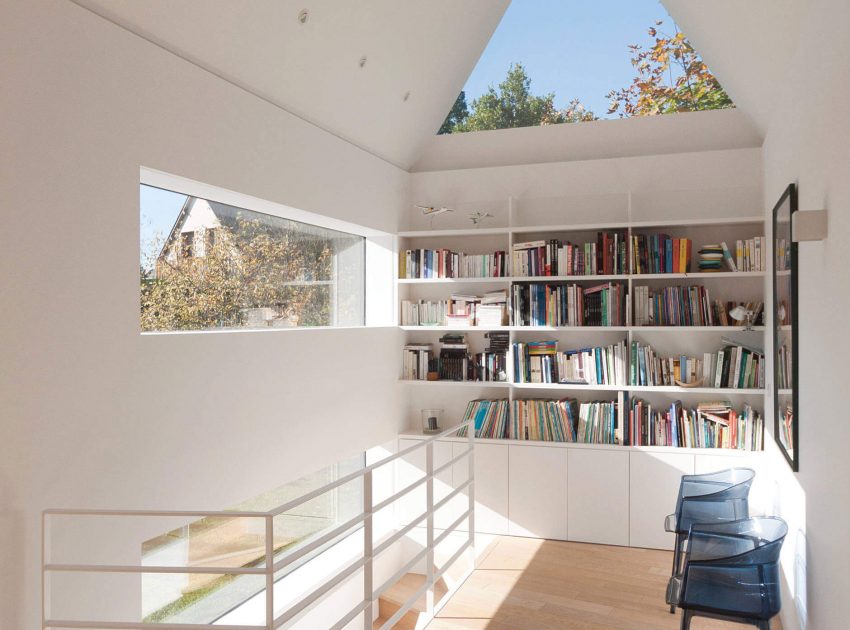 View the complete gallery