Casa Mia by Arabella Rocca
"Casa Mia was born from the union of two separate apartments in a family with a child waiting for the second, the study of spaces and connections has been done so with great attention to the child's size. The two levels are connected by a resin and steel staircase from the separation hallway between the living area and sleeping area, leading to the second level where the master bedroom was placed with a dedicated bathroom and two walk-in closets.
In the wall between the staircase and the living room a passage that allows the visibility has been opened between the two environments, becoming a place of discovery but also of control. The scale was designed with the first two steps and movable detached, to give the opportunity to the parents to control children's access to the stairs. Two whiteboard walls, place of creative design, have been placed in the filter area between the kitchen and the living room and an entire wall in the bedroom of the girl child.
The glass is a predominant element, in addition to the vertical cut on the scale, a large slab fixing divides the kitchen from the living room, creating a transparent filter space and permeable. Another plate of glass 80 cm wide and 4 meters high was positioned between the two ramps of the scale thus allowing the natural light passsaggio between the two levels and also fulfilling the function of the parapet.
The three bathrooms are all made of resin, in the master bath is a large bathtub with the niches carved into the walls, in the second bathroom a fixed glass separates the shower from the sink dug in a brick floor and in the girls' bathroom a touch of color is given by the presence of two acid green bowls that stand between the white resin and the concrete of the walls. The large terrace has been possible to derive a convenient laundry room and split the environment in a barbecue area characterized by the presence of a large wooden table which seats up to 20 people and a green area, free, dedicated to relaxation."
Photos courtesy of Arabella Rocca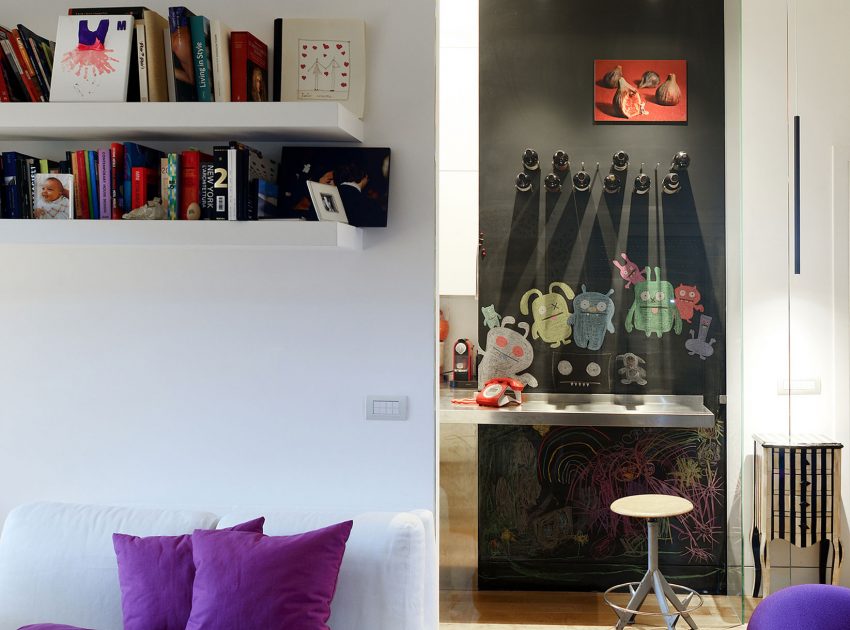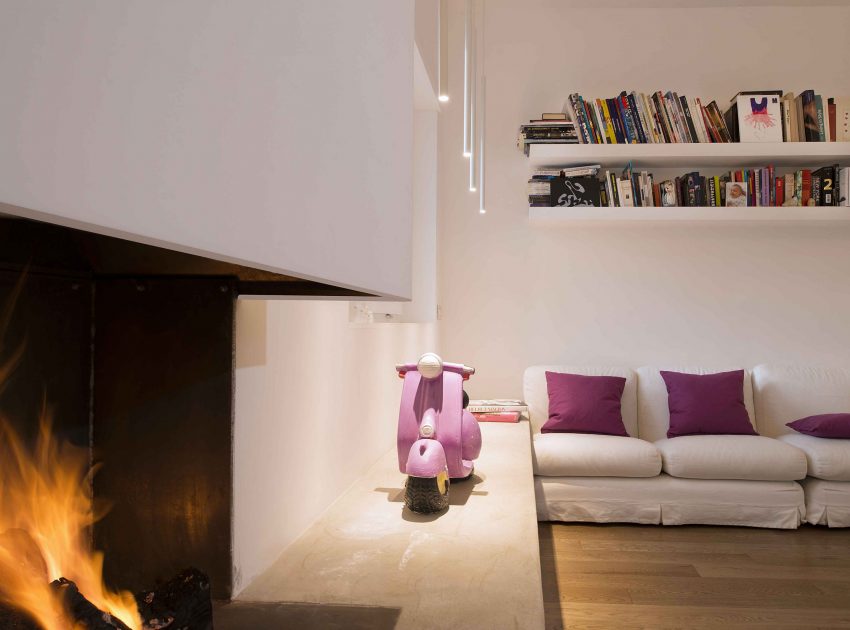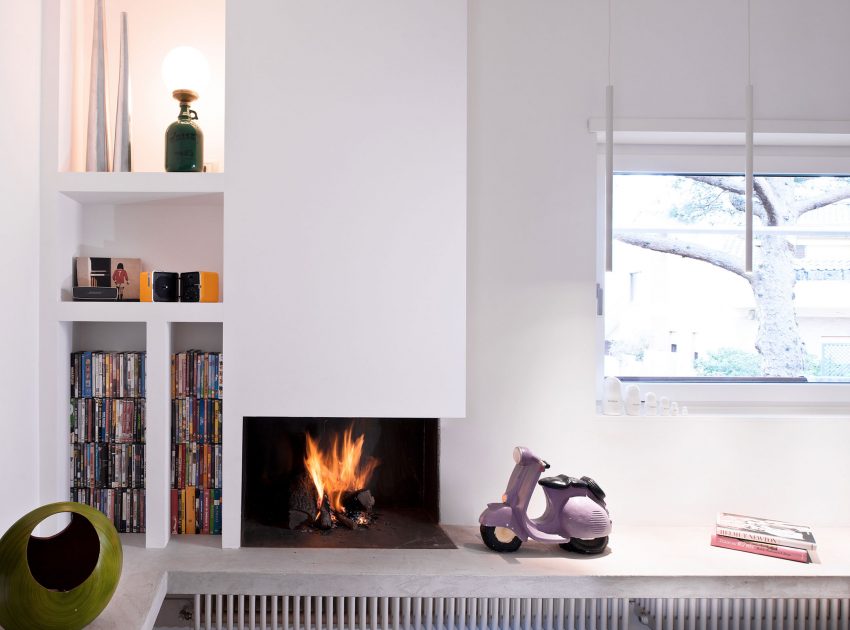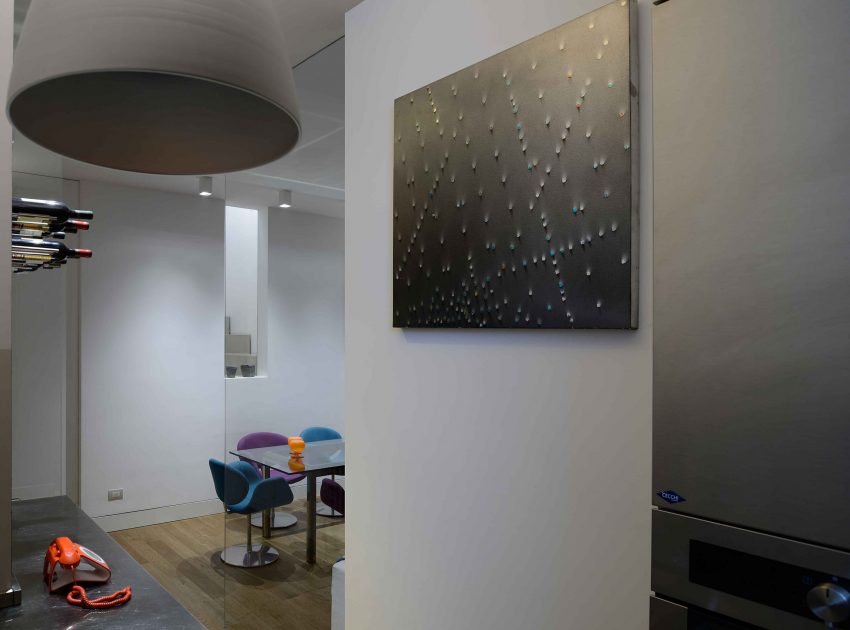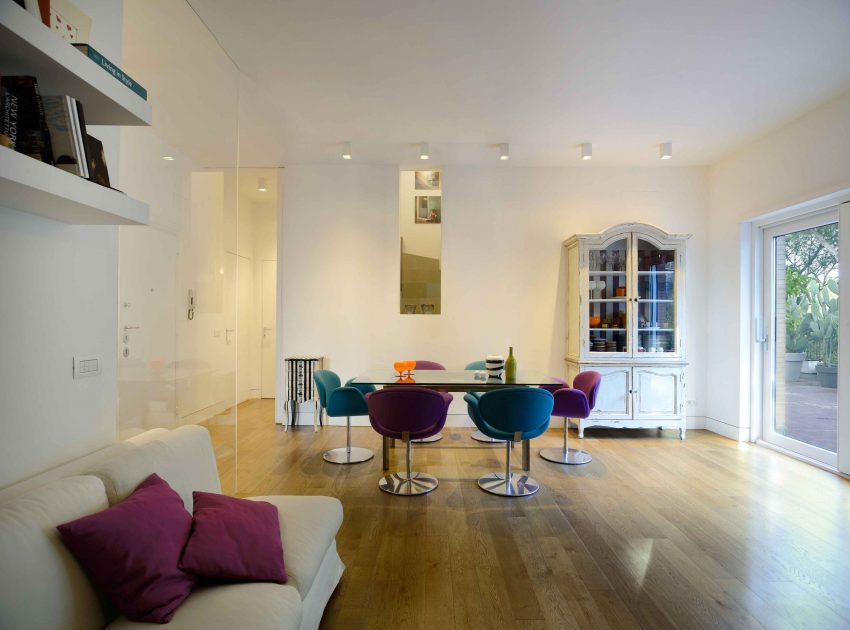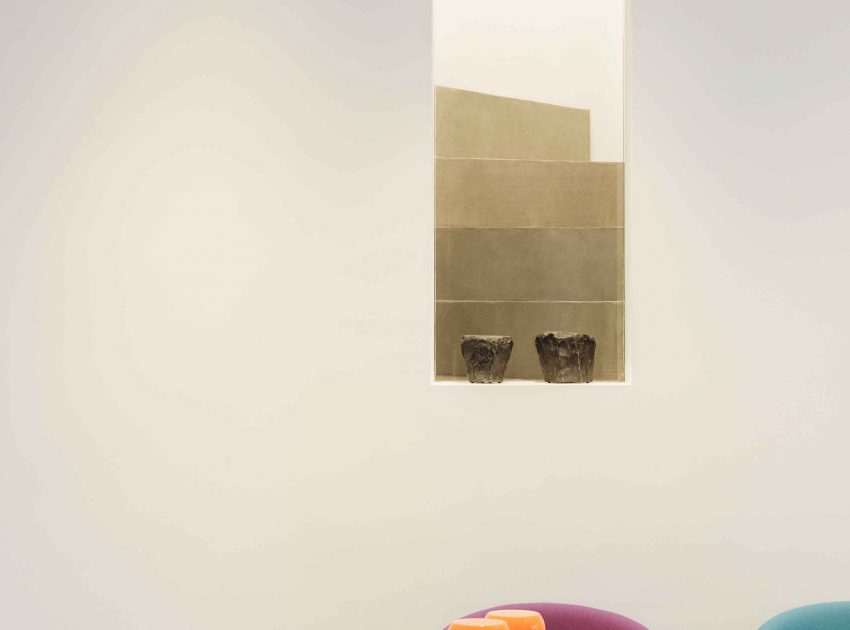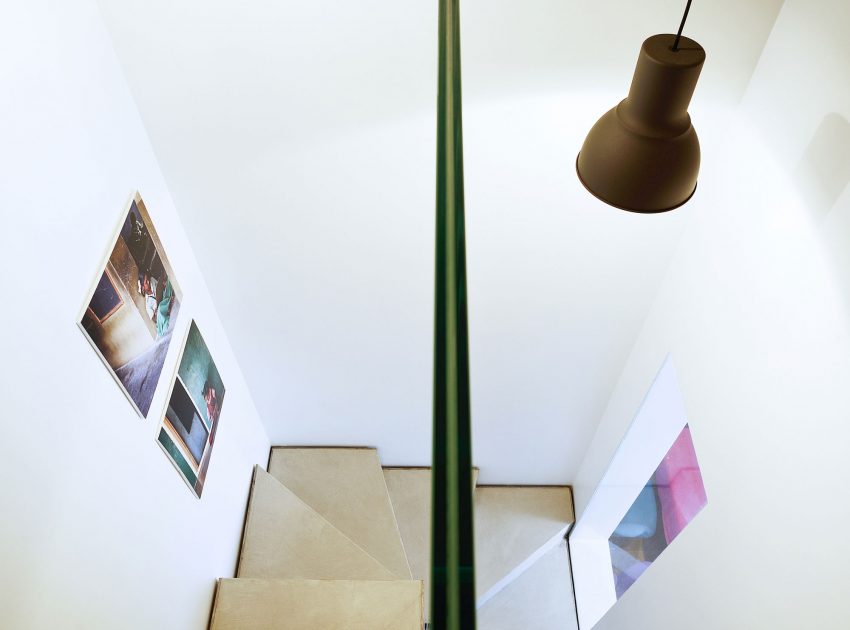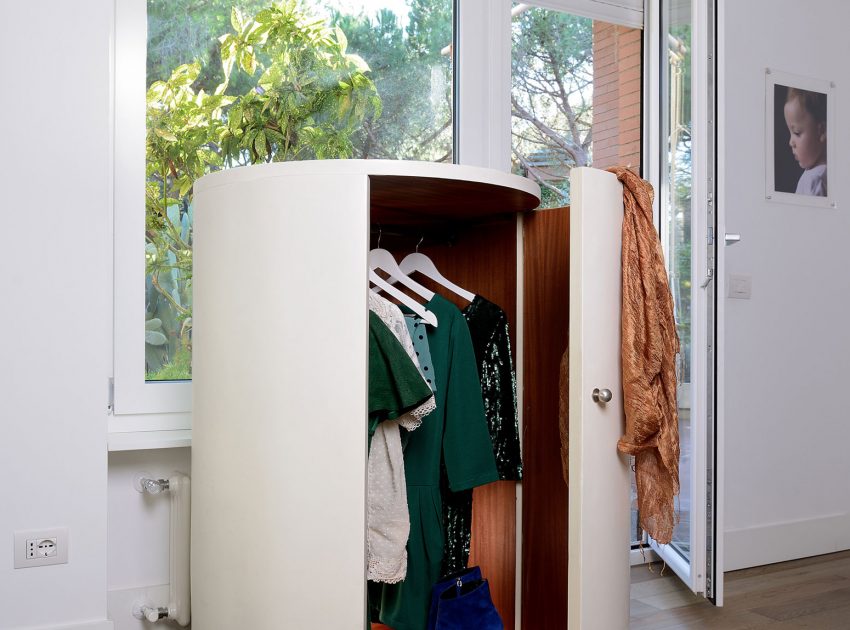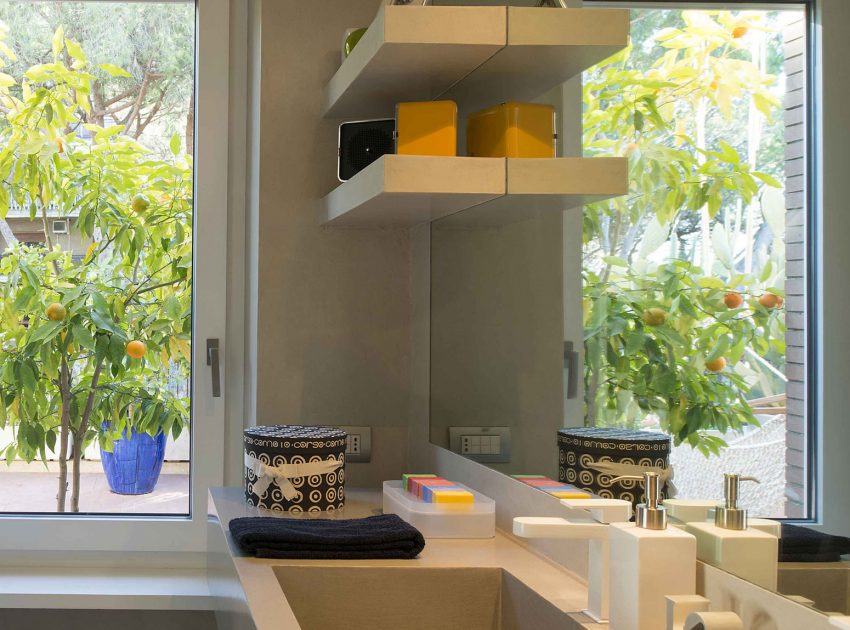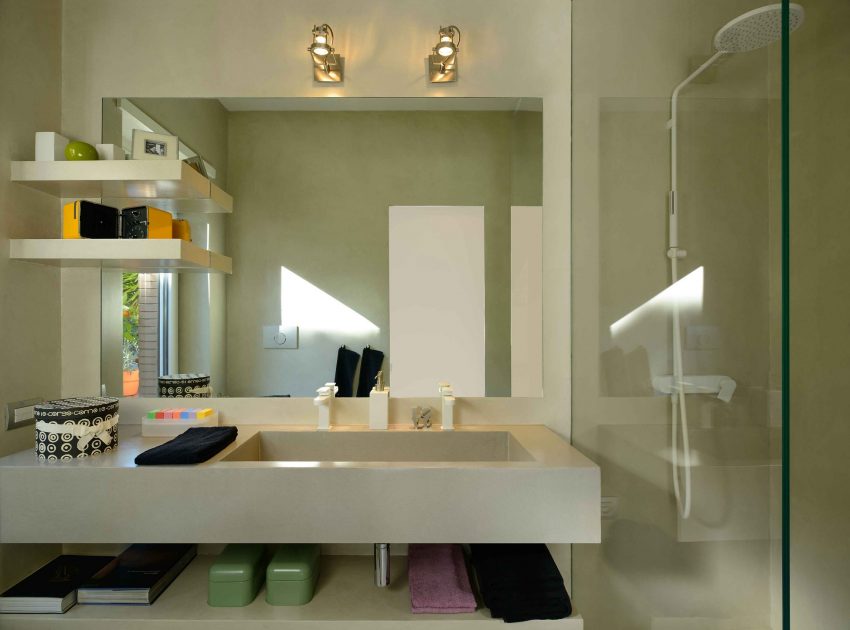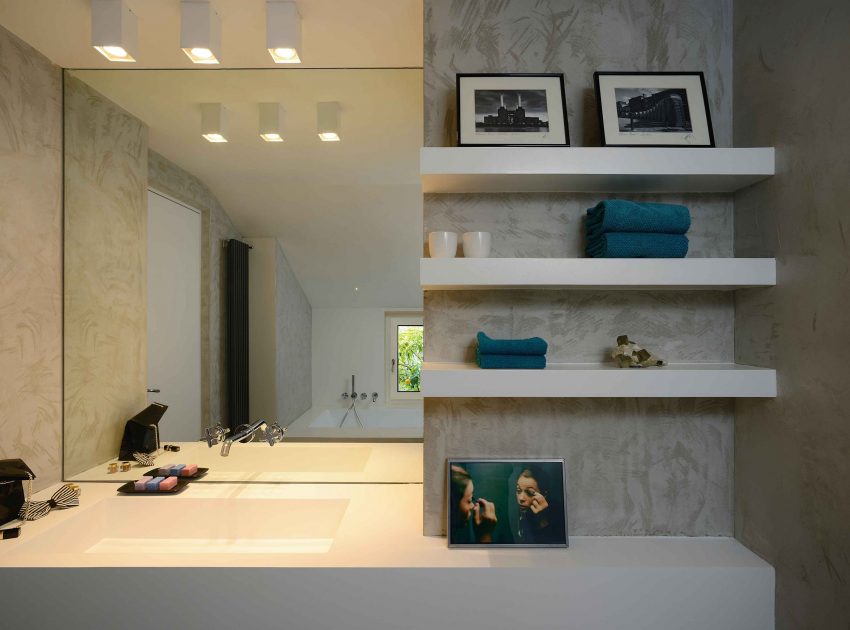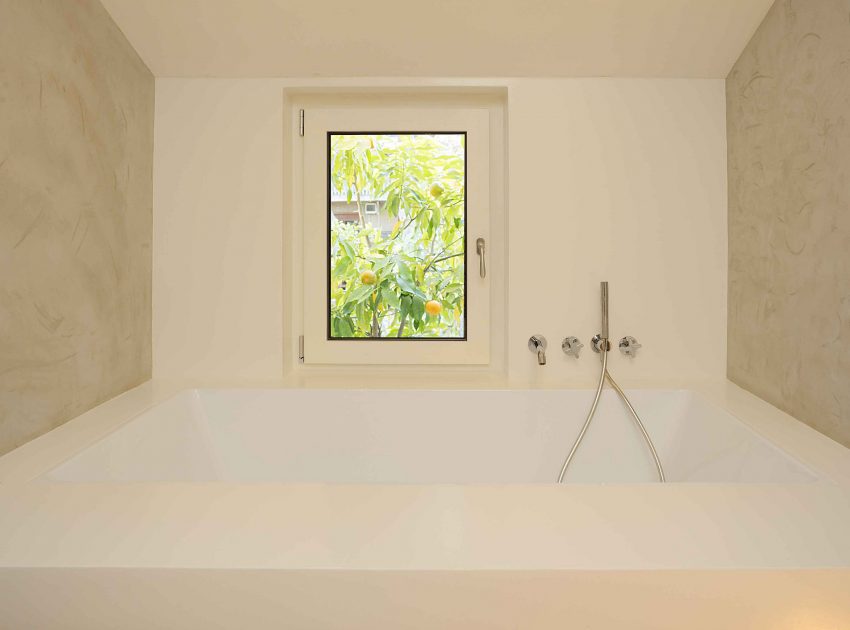 View the complete gallery