Small Apartment in the Historical Center of Kiev by Ivan Yunakov
"Small apartment in the historical center of Kiev. The apartment is designed for one person. Initially the room had an area of 35m2 (376 ft2), but after the redevelopment, because of the high ceilings 3.9m (41ft), failed to add an entresol. As a result, apartment became 49m2 (527 ft2), functional and comfortable.
1st floor is an entrance hall, bathroom, cloakroom, lounge with kitchen and balcony. On the 2nd (entresol) bedroom and 2 wardrobes.
The interior is made in a soft loft with colored textiles."
Photos by: Ivan Yunakov & Oleg Stelmakh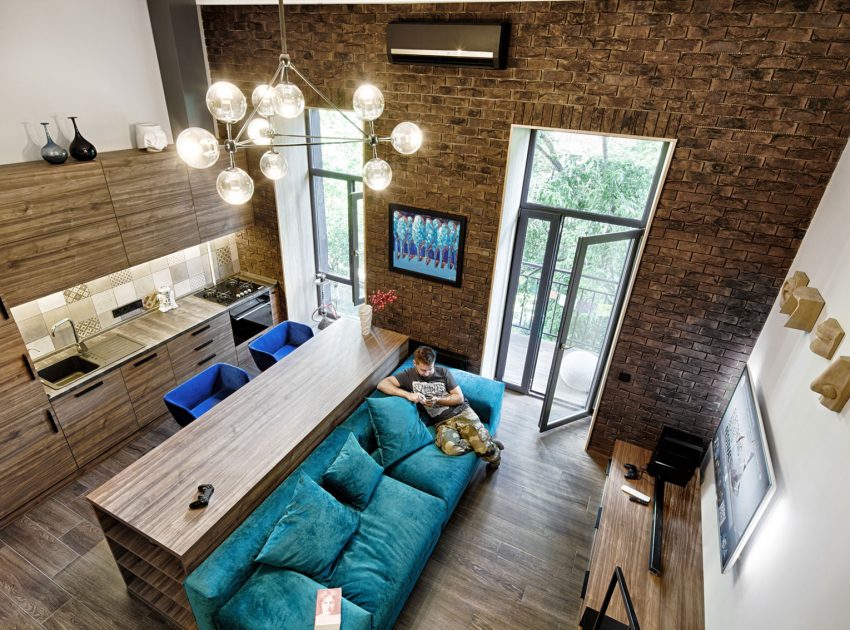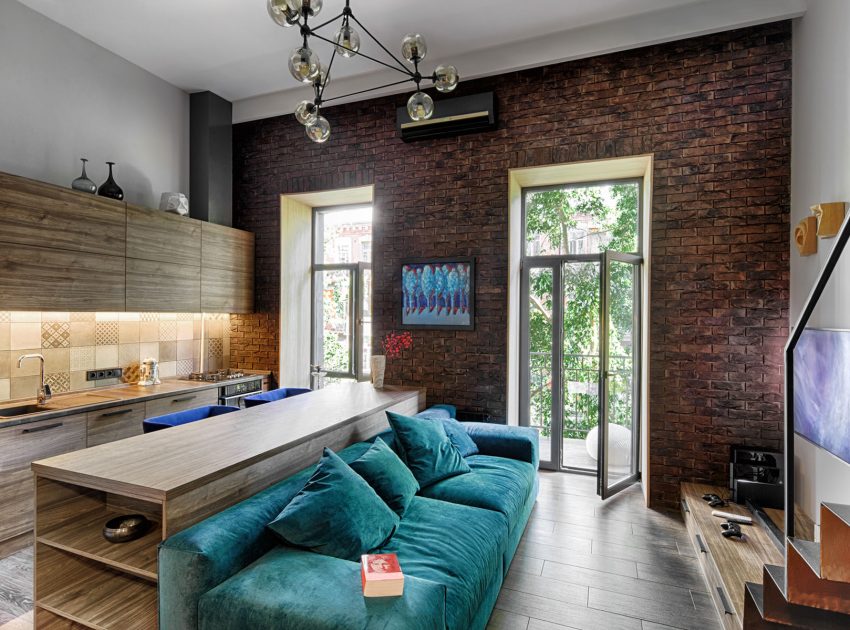 View more: A Spacious, Stylish and Bright Contemporary Apartment in Rome, Italy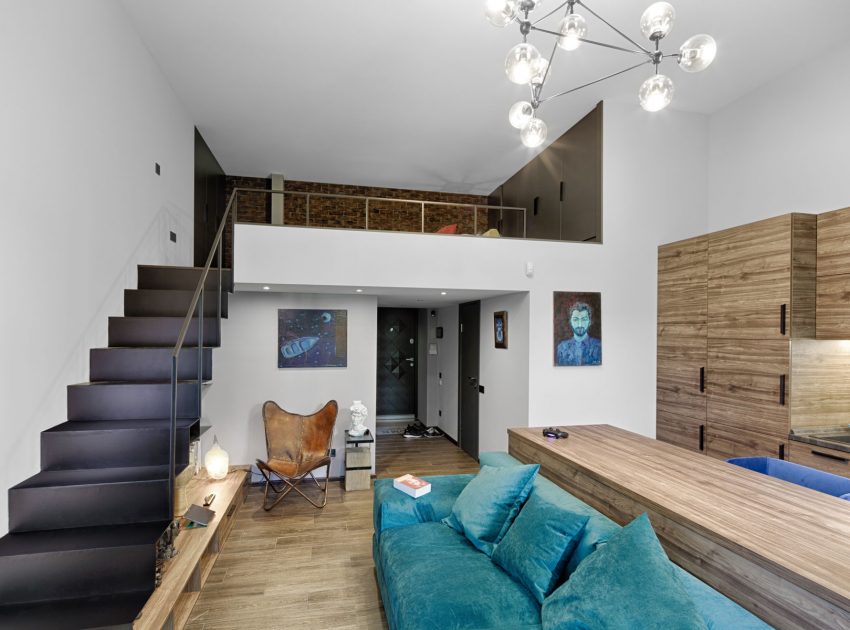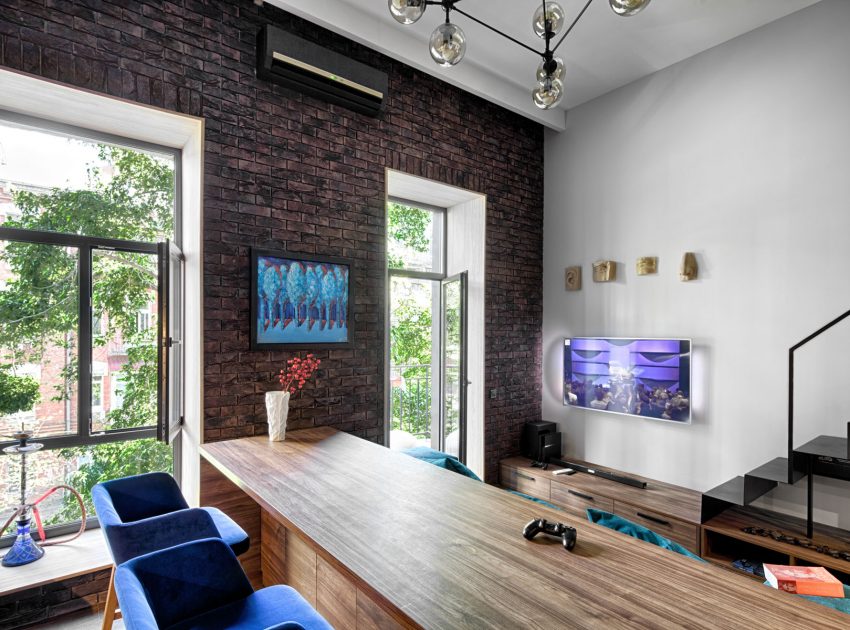 Related: A Sophisticated Contemporary Home with Wonderful Interiors in Texas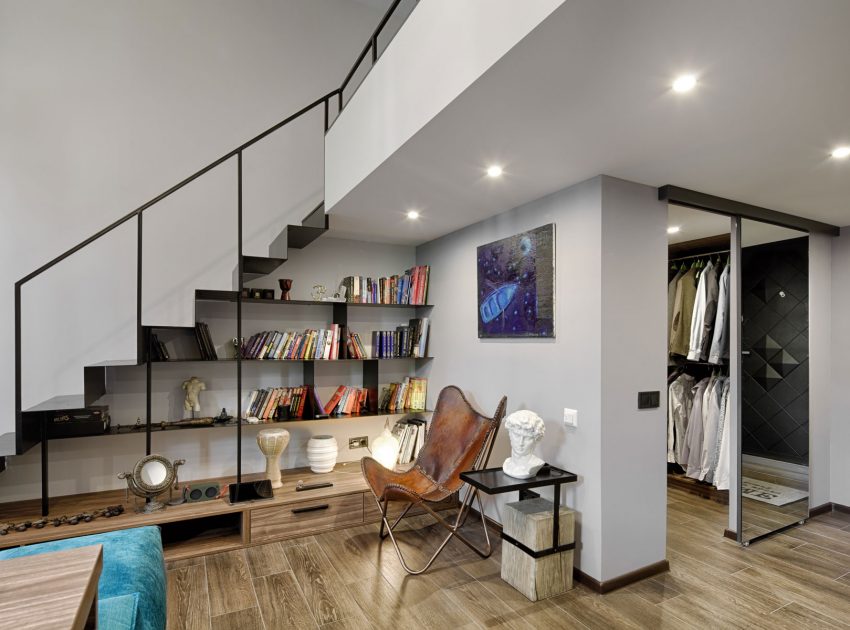 Here: An Elegant Contemporary Home Packed with White and Playful Details in Rome, Italy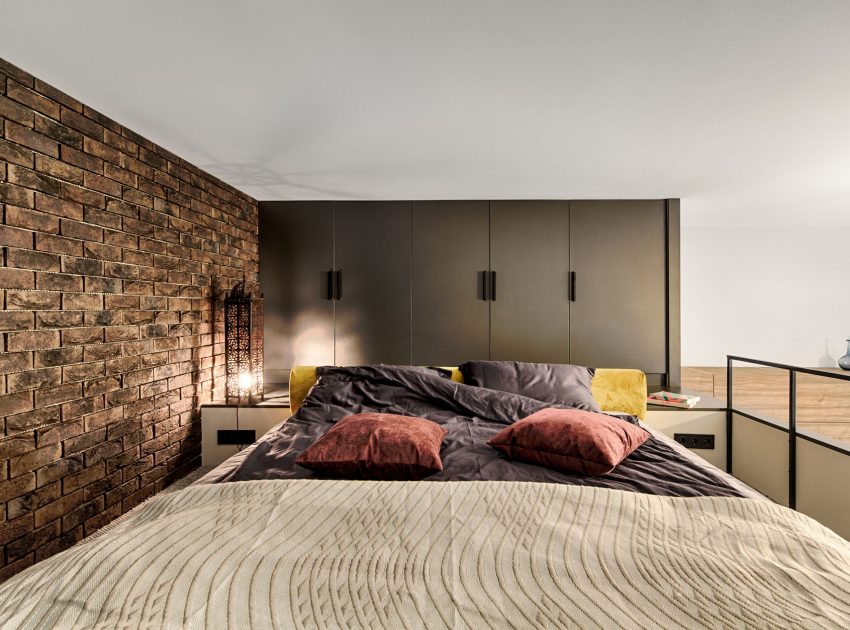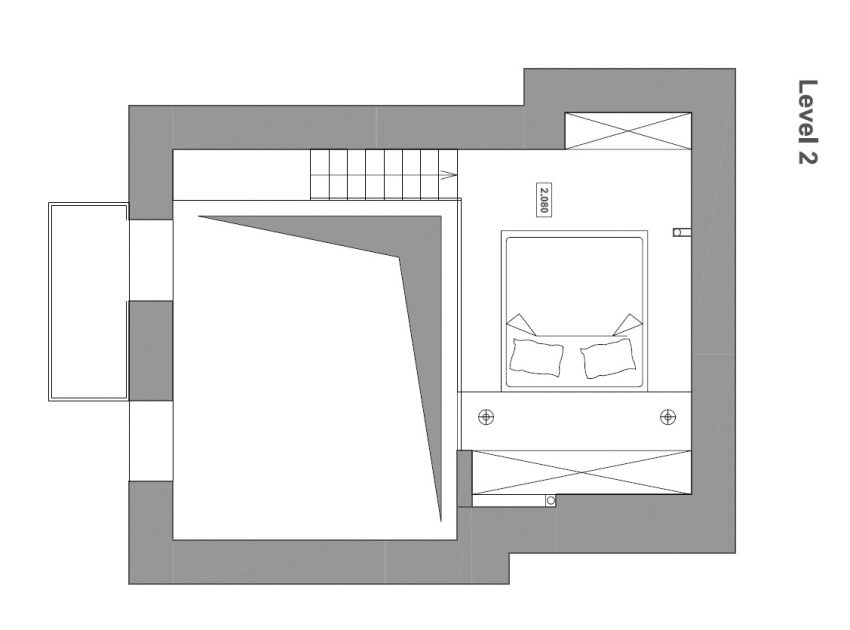 Read also: A Charming Contemporary Home with a Retro Twist for a Family of Four in Paris
View the complete gallery