Cumbayá House by Diego Guayasamin Arquitectos
"The residence is located in Cumbayá – Ecuador, in a lot of 2,500 m2. the location of the residence has been conceived as a continuous environment without barriers and open to the public space. The proposal withdraws generating a large green area as a contribution to the environment.
As image the house is an architectural, protagonist and dynamic volume. The articulation of three white volumes with a very clear and definite rhythm. It is a modern project that subtly rescues elements of traditional Ecuadorian architecture such as: walls – bearing walls, large presence of walls – paintings versus holes for withdraws windows to create effects of light and shade, among others.
Sensuously, the extension of the two front volumes generate a hug of welcome to visitors because of its spatial configuration, on this meeting point (pivot) is where the entrance to the house occurs. The location in the lot divides the outer area into two distinct uses: an open – continuous highlighting the architecture from the public and other closed – private , where daily life unfolds. One of the main challenges was to respect the existing vegetation on the ground.
The house is divided into three levels: a sub – floor where the gym, parking lots and warehouses with housing service, which can operate independently are located. A main floor where most components of the assembly and a high plant where a private study develops.
The main floor has been divided into four zones: at the first end (more private) the master bedroom, connected through an art gallery into the living – dining room, next to which can find the kitchen area and complements and opposed to this, a playful and television space. Annex to the living room is the vertical axis of movement through an elevator. In the case of the second floor, the elevator is connected to the study through a glass bridge. The underground is connected with the ground floor through a large atrium that allows the entry of natural light trough the parking lots and other living room. This drilling has allowed to incorporate trees that cover the different levels of the house.
There is an additional recreational area, where a pool, green area, sauna and baths are located, also the bbq area.
Inside, the relation of openings and solids and the game of double height spaces enrich and give added value, this reflect that space is not only a surface built but the project is understood and perceived by volume.
Likewise can be define two different types of scales and sensations. A friendly for spaces private and other large format (double height) for the social areas. Complementing the architecture interior, have selected furniture that are proportionate to the space specific carpentry for project, furniture, decorative objects, fabrics and imported fabrics. Design specific lighting systems integrated audio and security, among others.
The project intention was always to make a different proposal, with a strong identity, and its own seal of design. Protagonist facades in balance and harmony; fluids and simple spaces; light, nature and serenity, are some of the qualities that we attribute to this project."
Photos by: Diego Guayasamin Arquitectos & Sebastián Crespo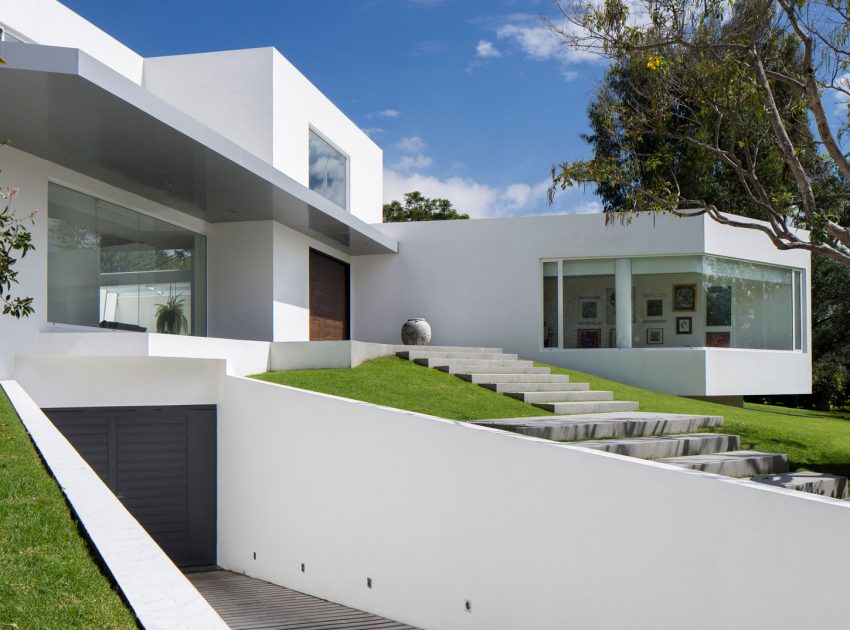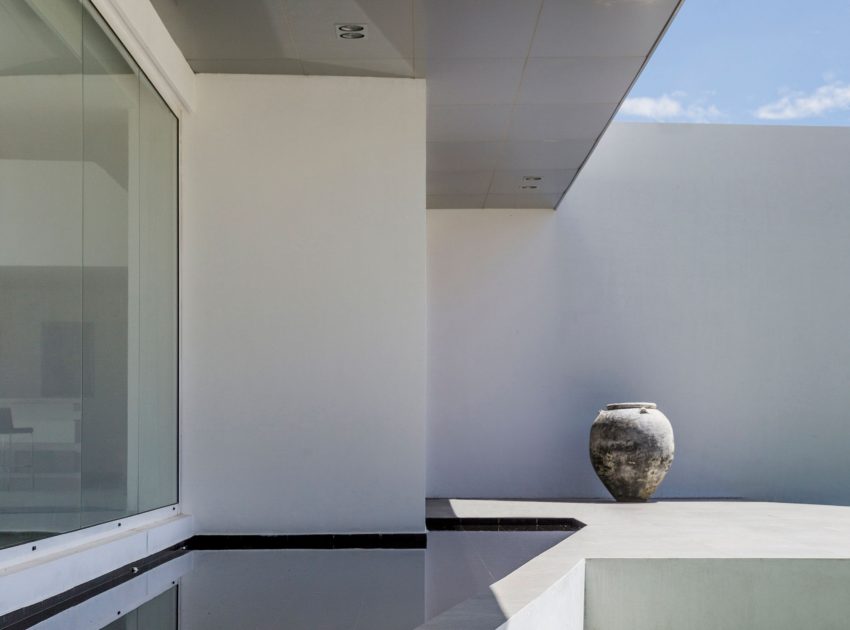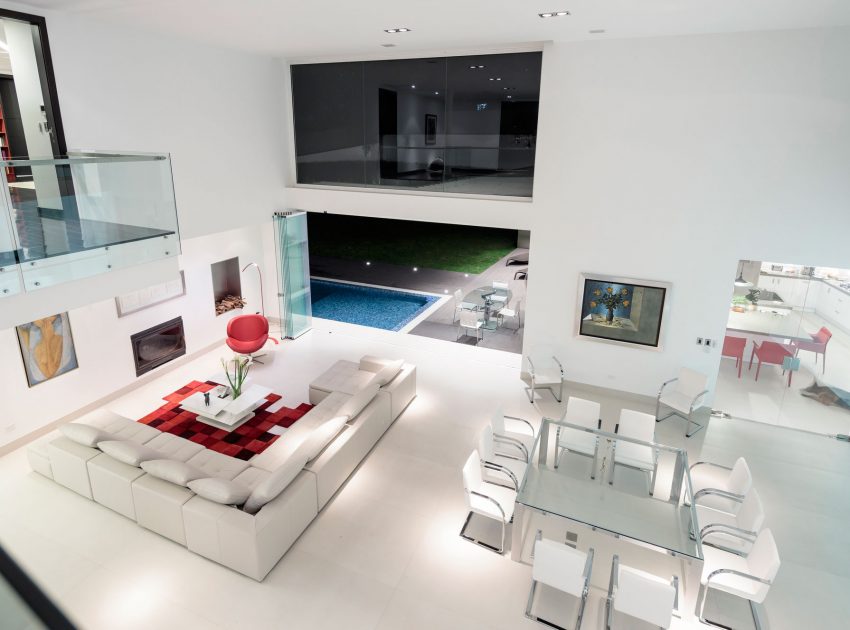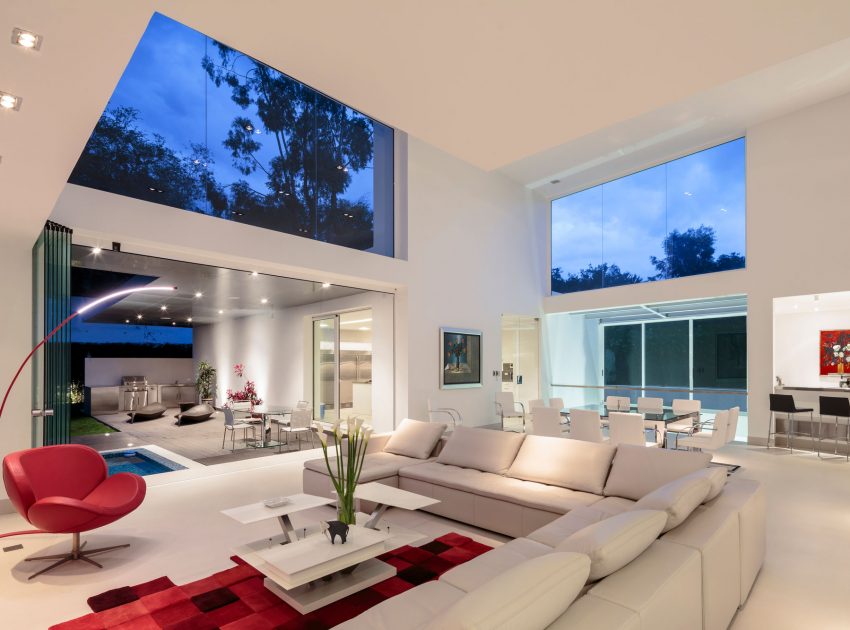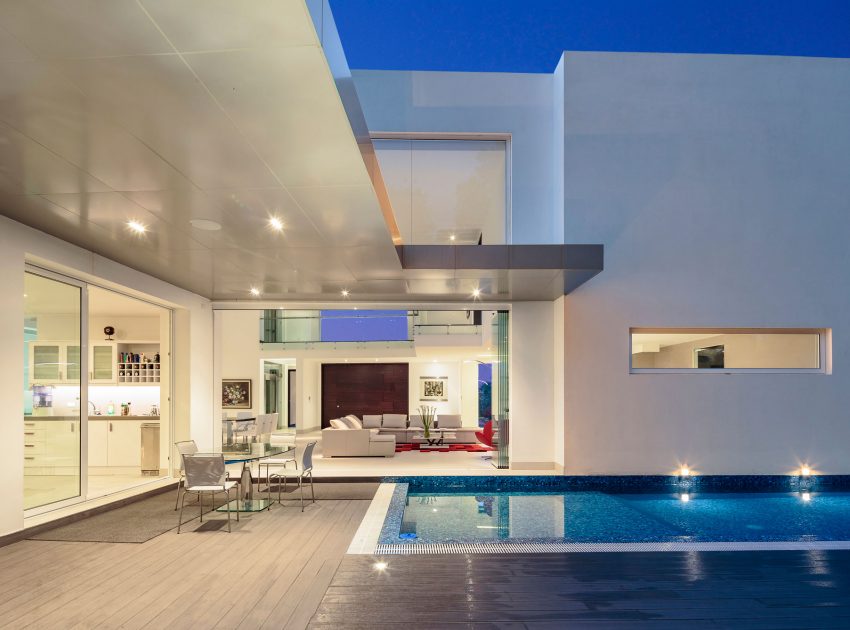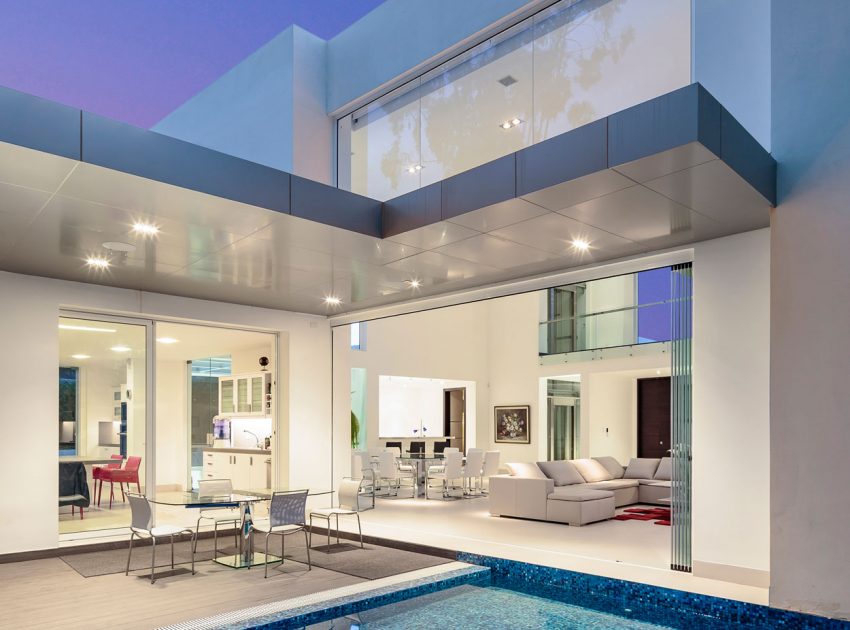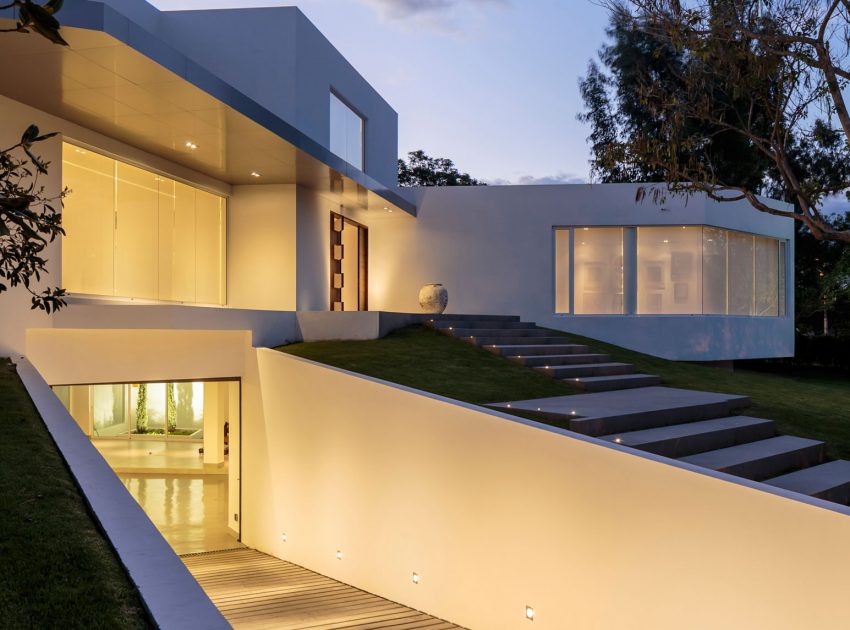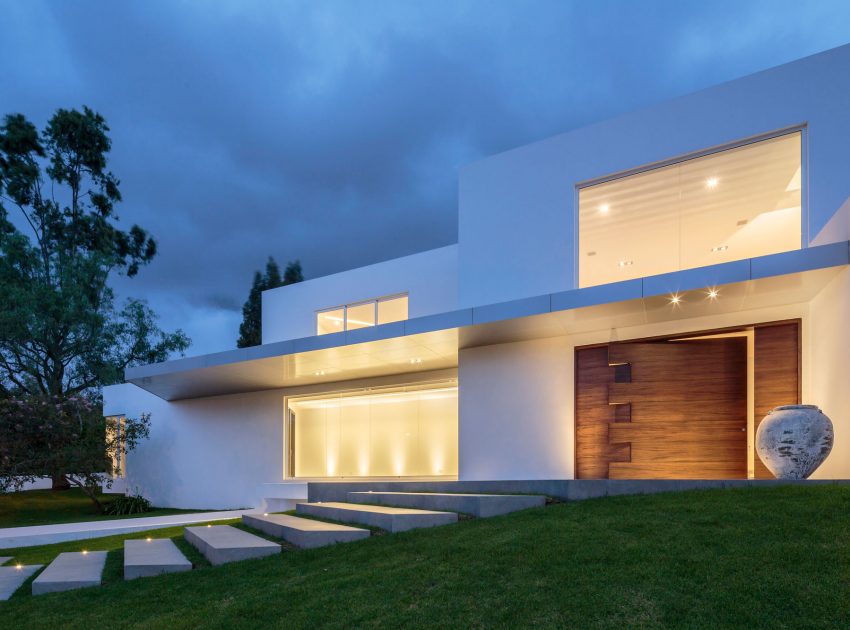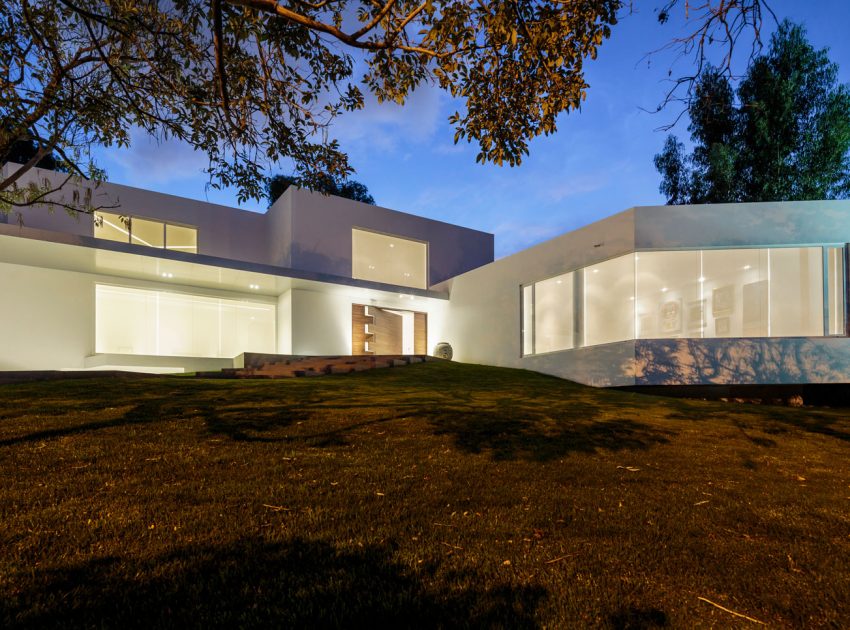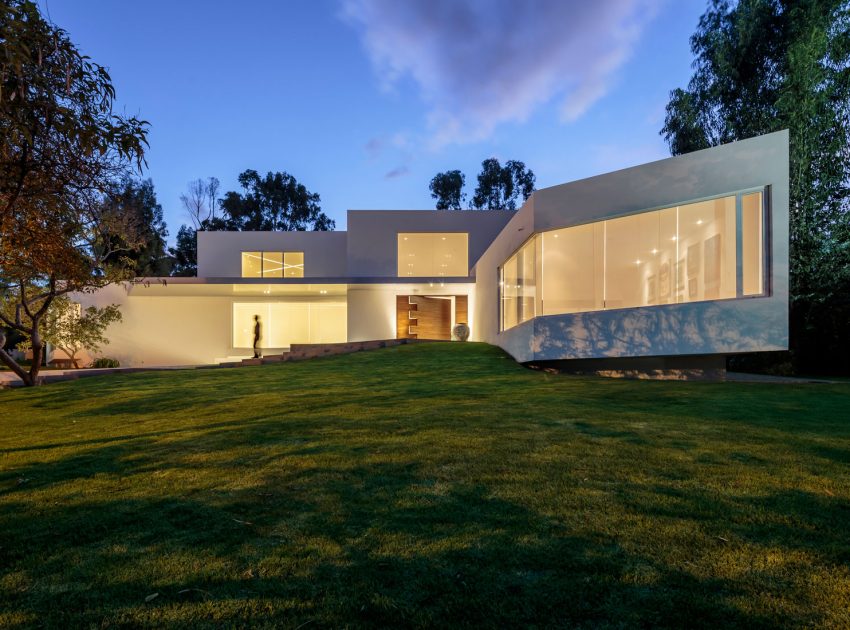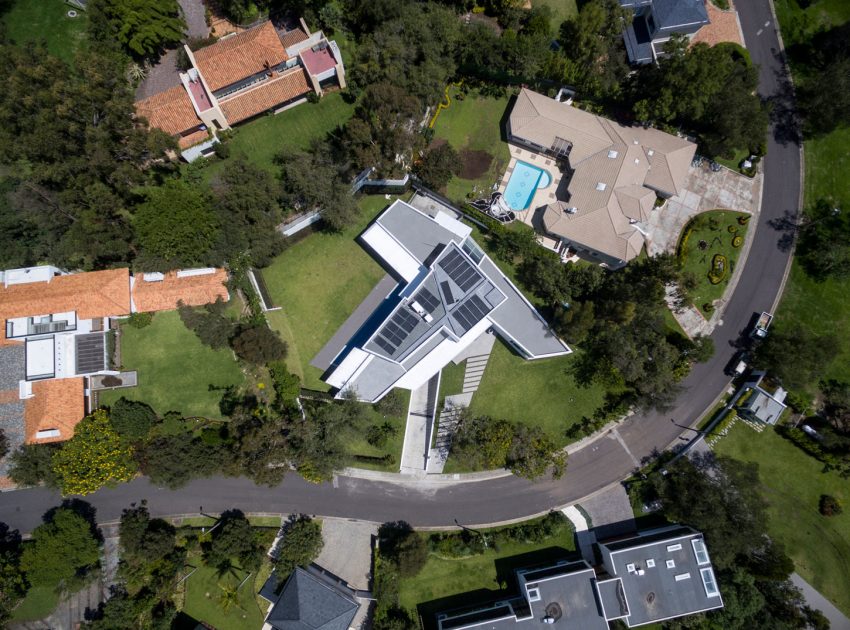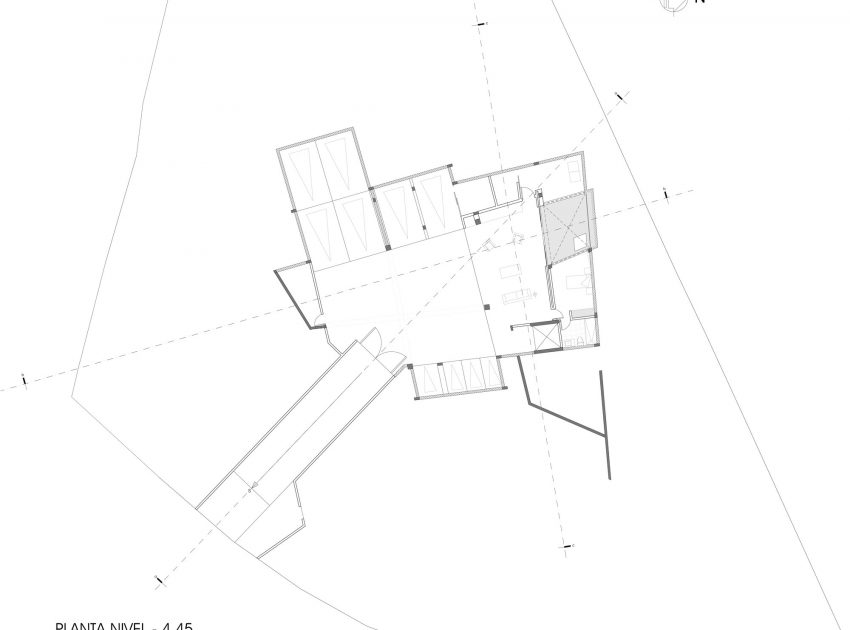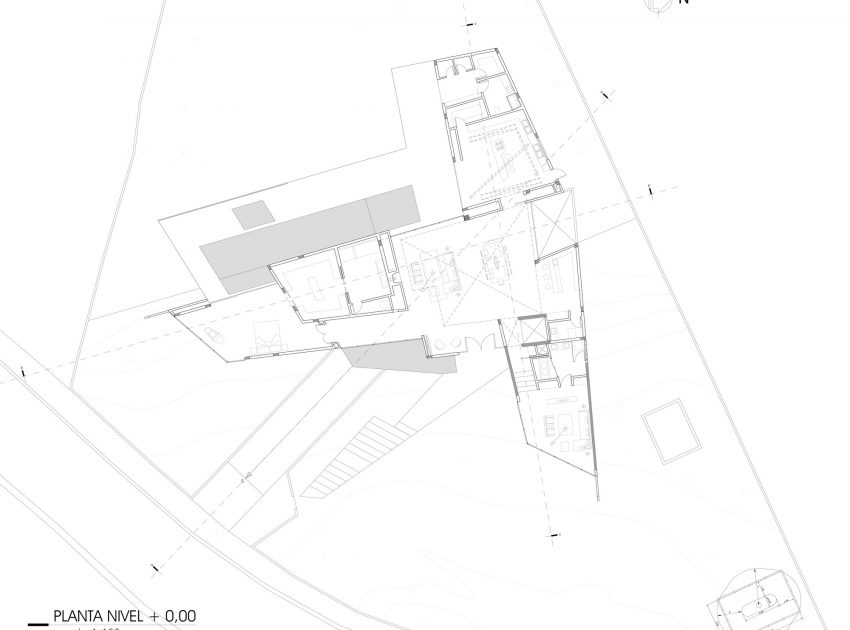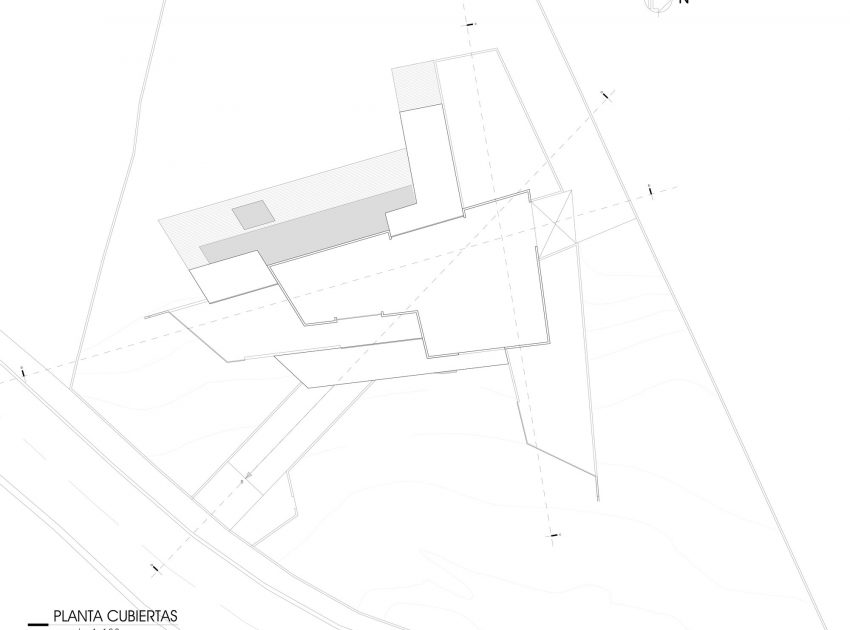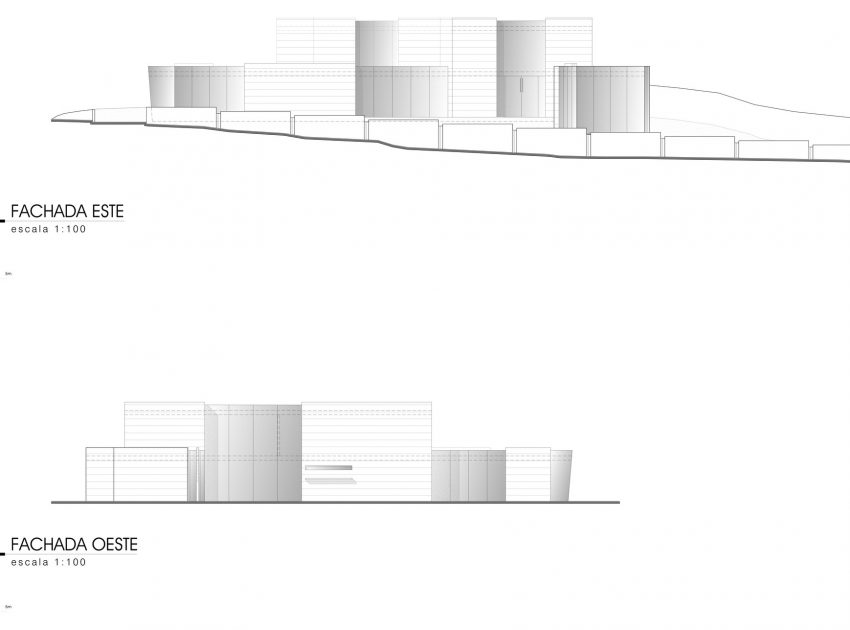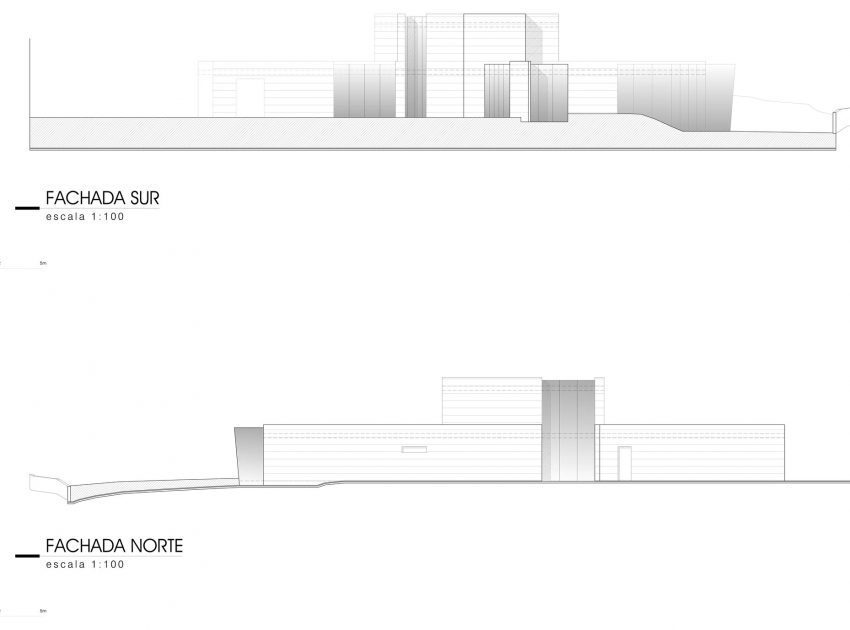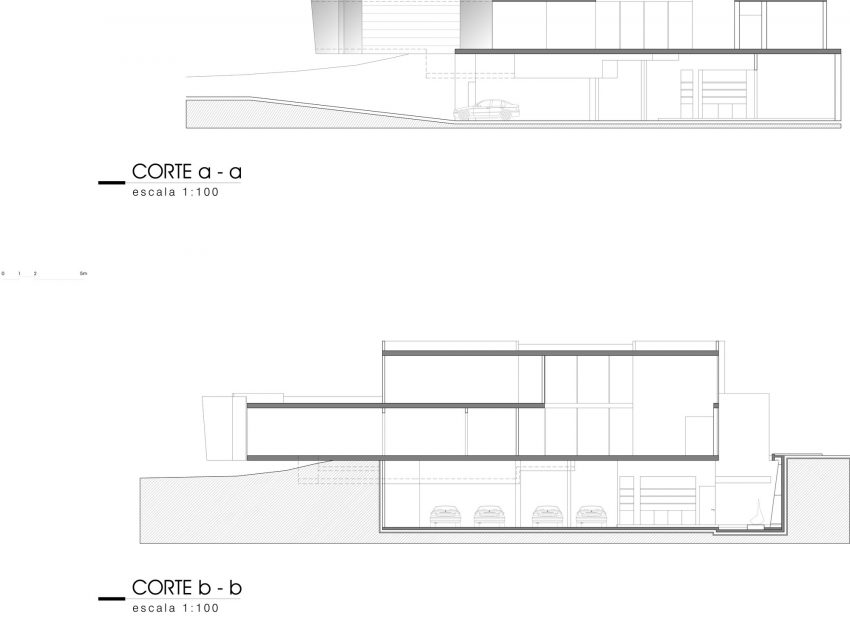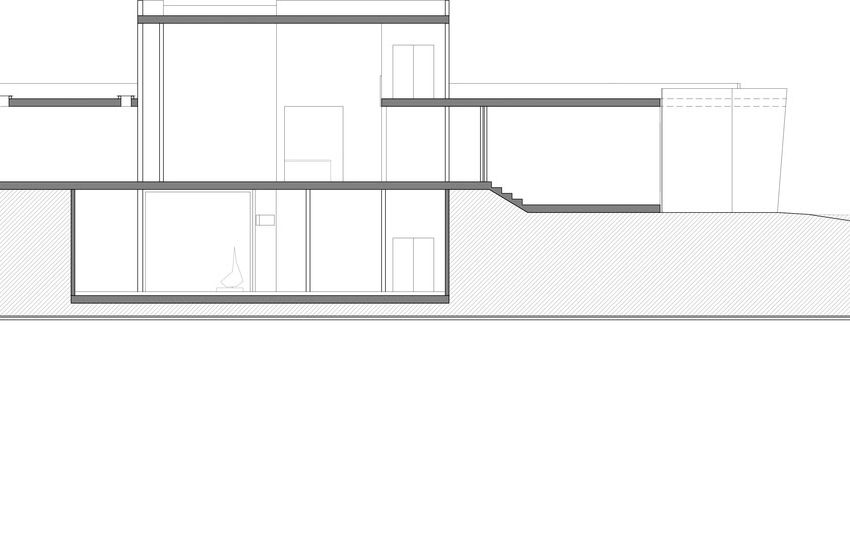 View the complete gallery