Designer Villa Close to the Sea by White Houses Costa Dorada
"The wonderful light of the Mediterranean enters into this house through its large windows establishing a continuous source of dialogue with the outside.
The elementary colors and noble materials join hands in this project in an inspiring atmosphere.
This project concerns a house of new construction in the town of L'Ametlla de Mar, in the province of Tarragona, a hundred meters the beach and within walking distance of the town center in a new development. L'Ametlla de Mar is a typical fishing village, with fourteen km of coastline, characterized by red rock cricks and sandy beaches, three marinas and the colors of the Mediterranean.
The use of Italian materials has also been the leitmotif of the decoration both inside and outside the house.
The house is the first of three villas of contemporary style, developed by White Houses Costa Dorada. It is characterized by modern and strong lines and the bond with natural materials like wood and stone which remember the surrounding Mediterranean landscape.
The different levels overlap irregularly shaping terraces and connecting each floor and area.
The four floors are served by a four stops glass lift that facilitates the movement and creates an element at the same time, of great formal beauty.
The second floor enjoys spectacular 180º sea views, framed by architectural elements as cantilevers. The property is characterized by the constant presence of natural light thanks to huge openings and windows on the 4 sides of the house. The architectural strategy has been studied to achieve this suggestive effect that is shared from all interior angles of the house.
The garden offers abundant vegetation that it integrates with the interior of the house thanks to the presence of glass. A millennial olive tree stands out in this modern atmosphere and integrates seamlessly with modernity."
Photos by: White Houses Costa Dorada & EUGENI PONS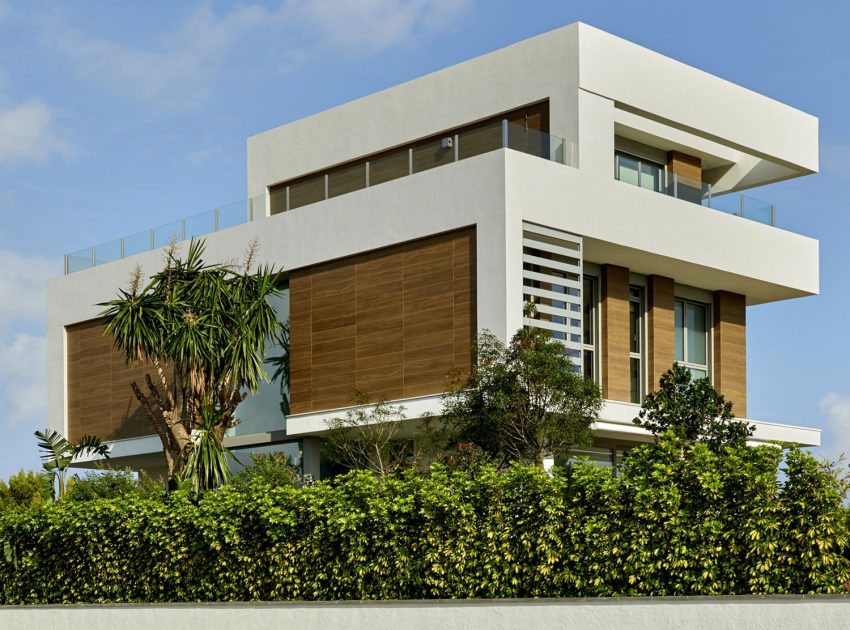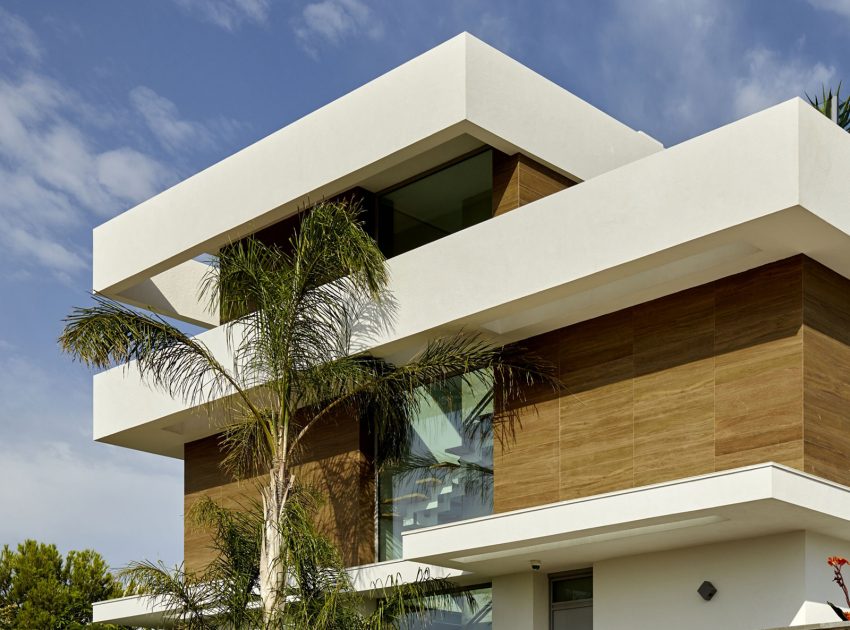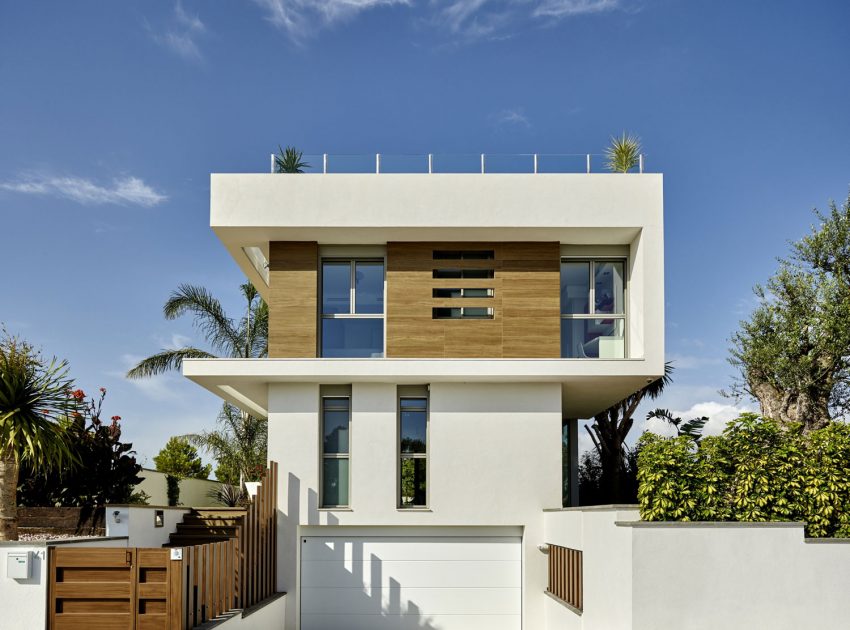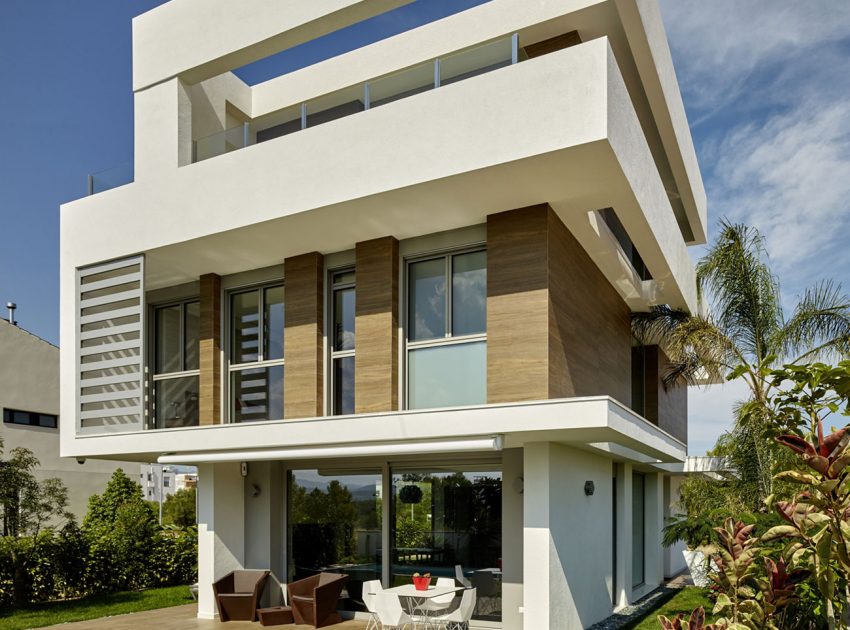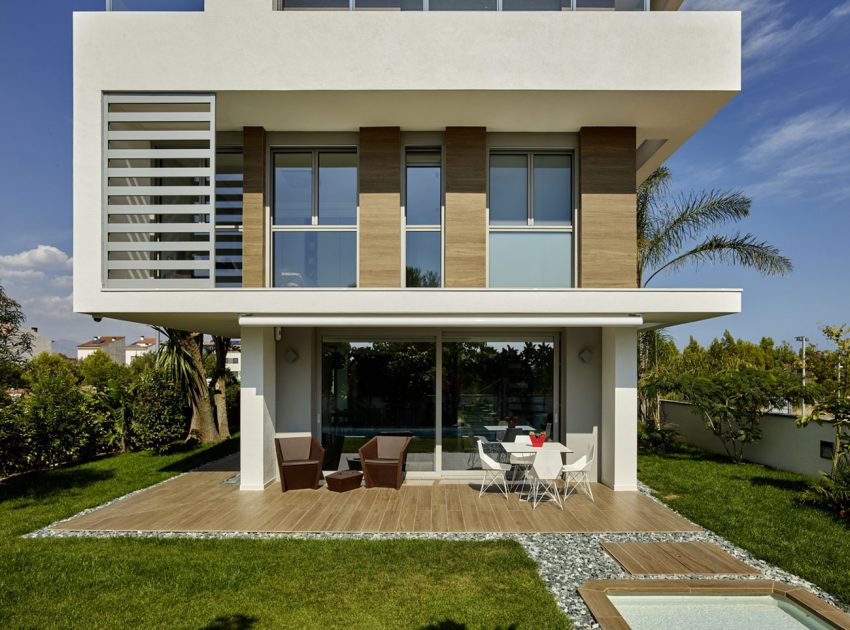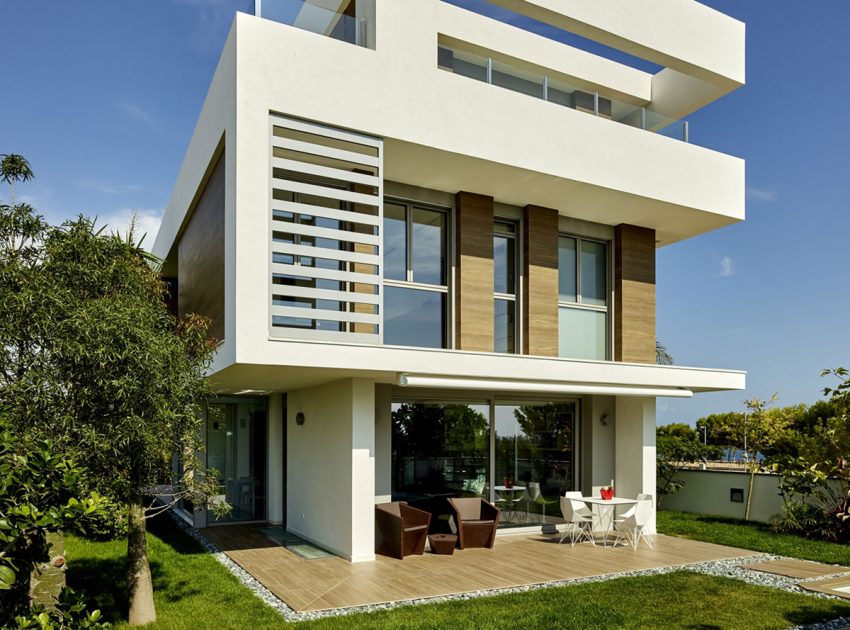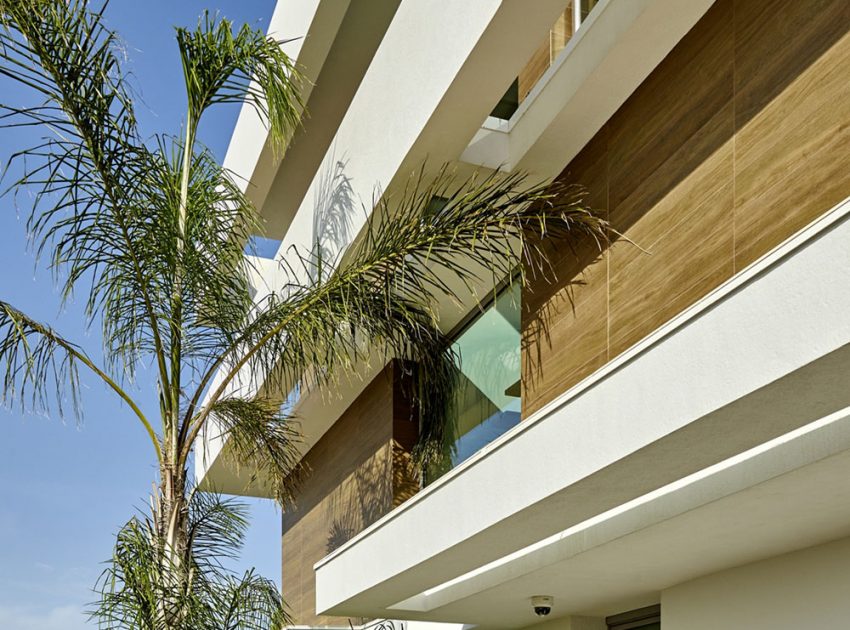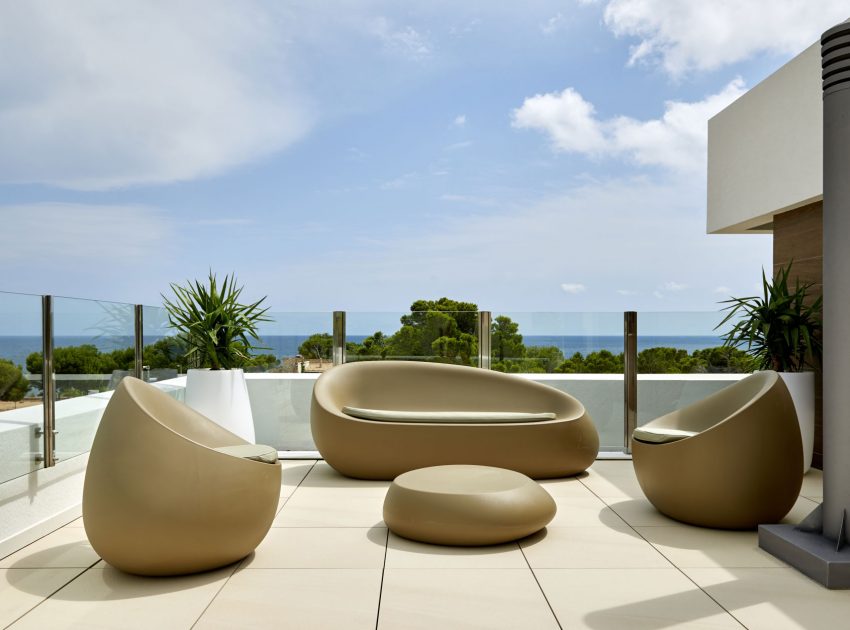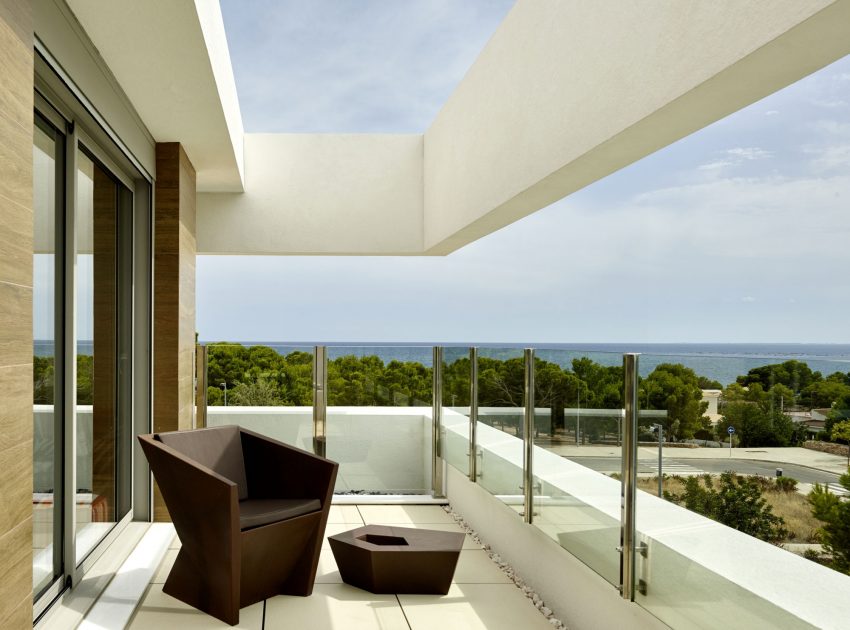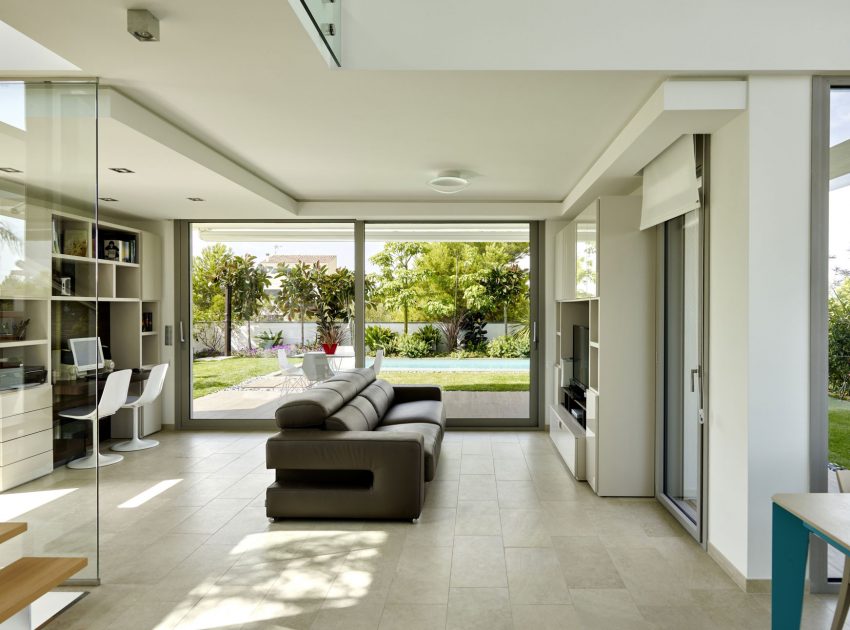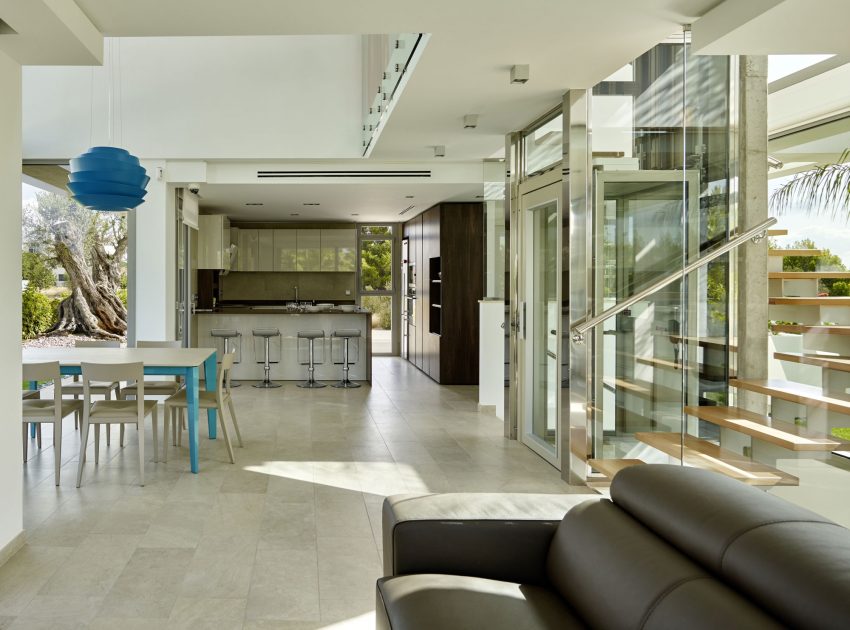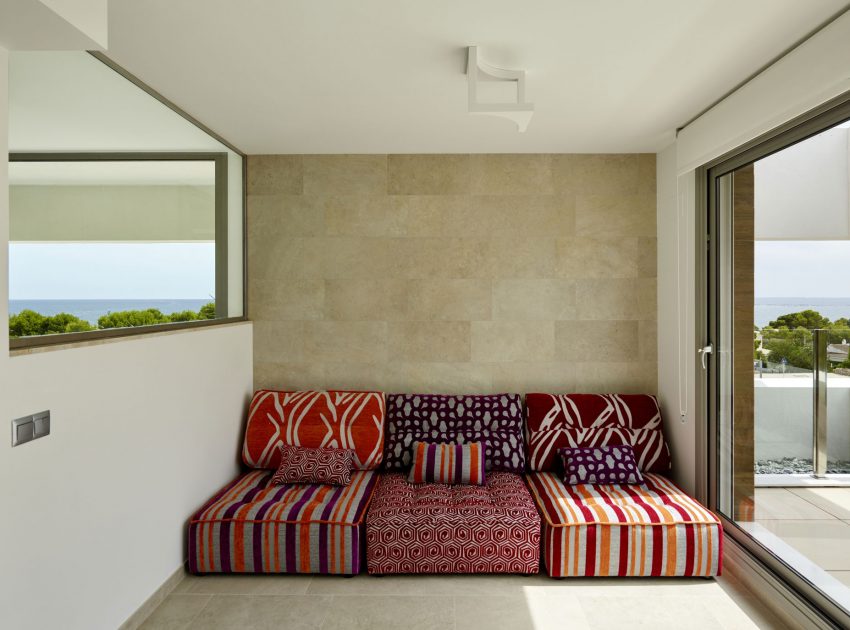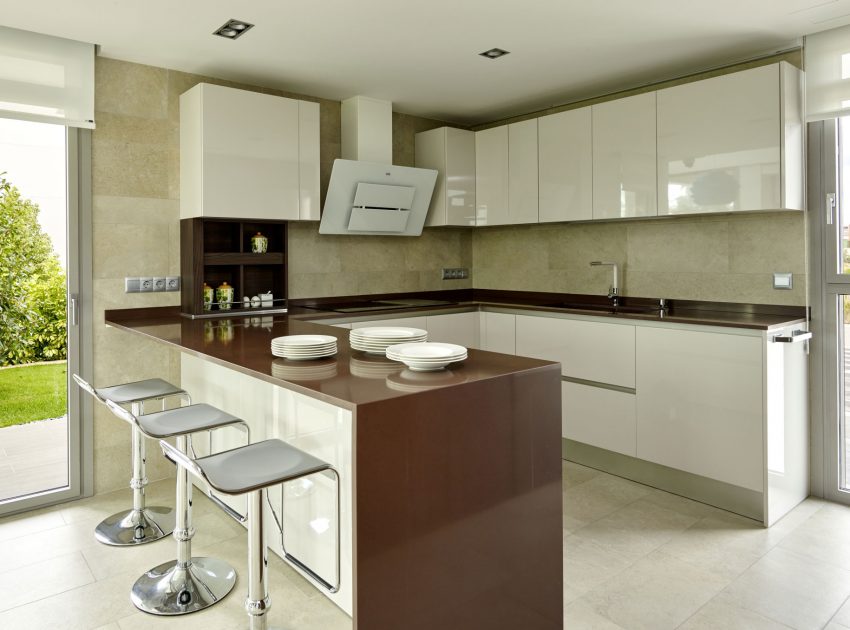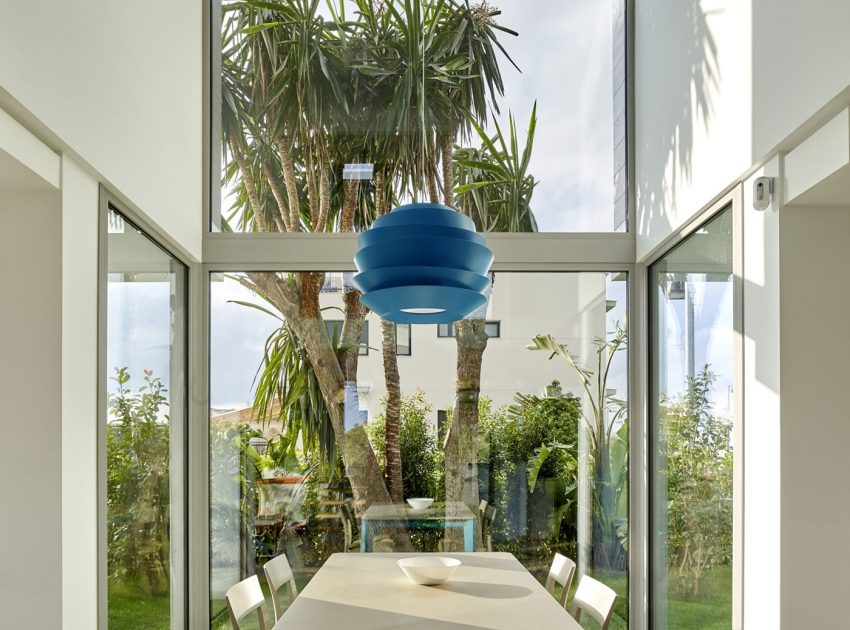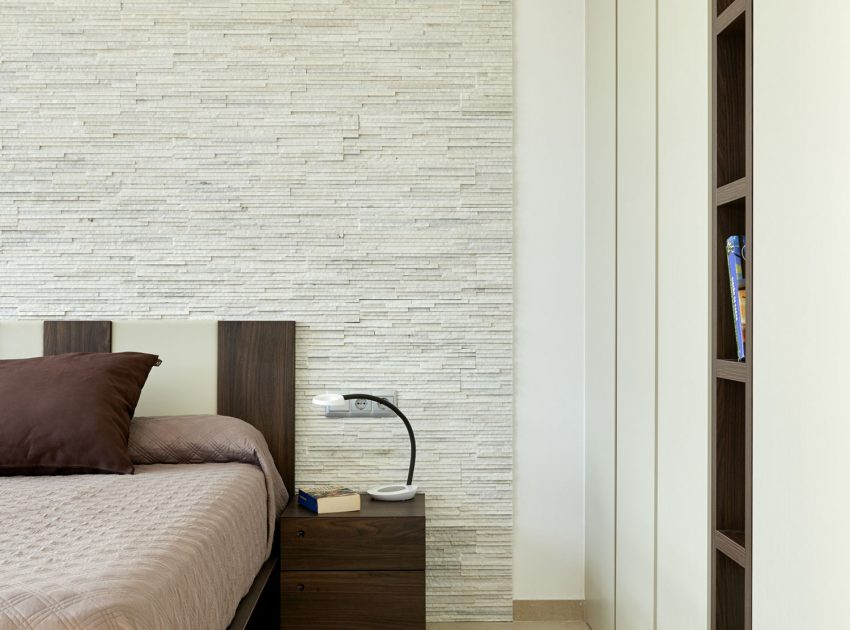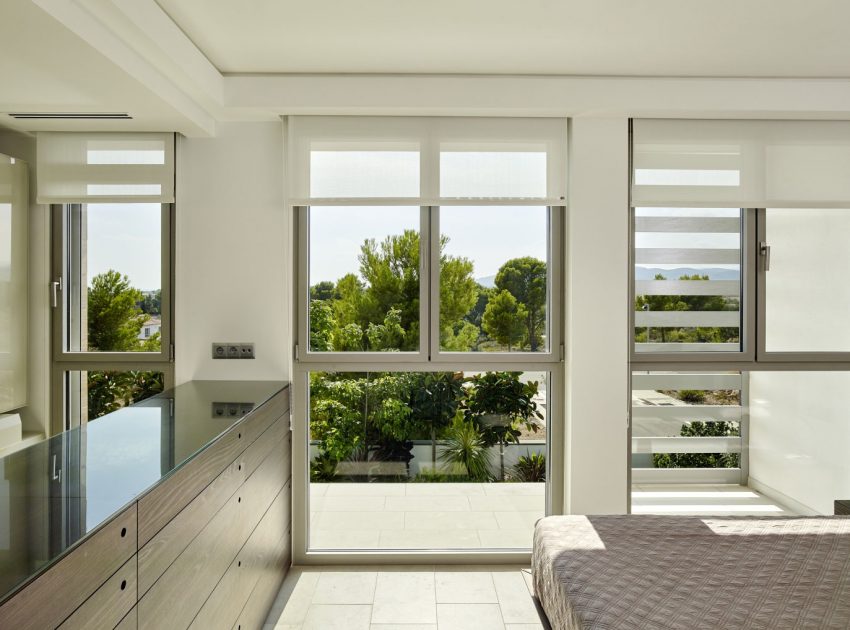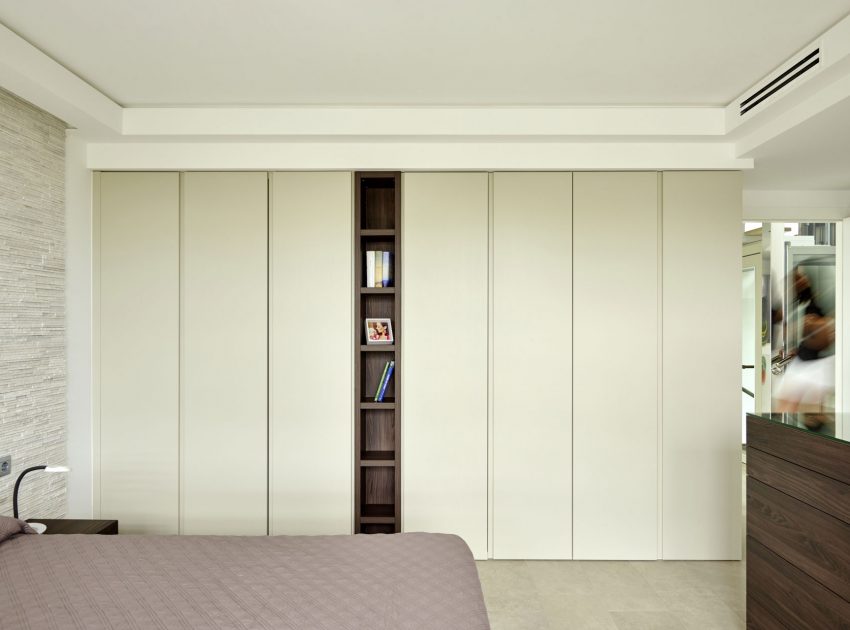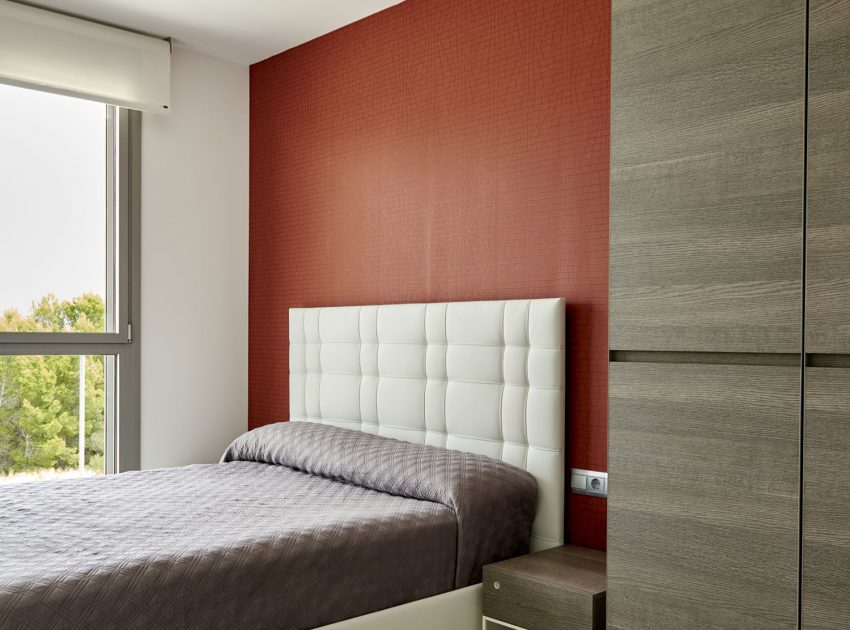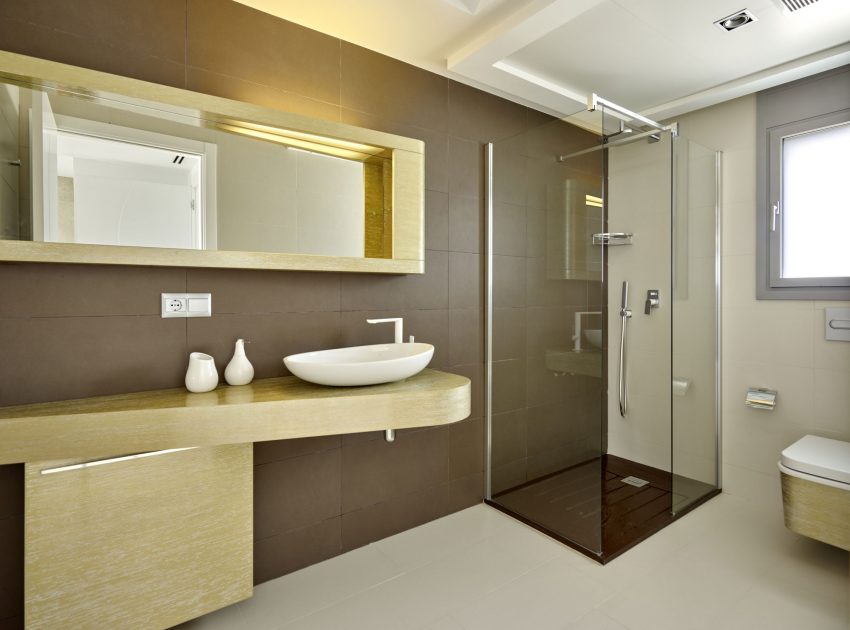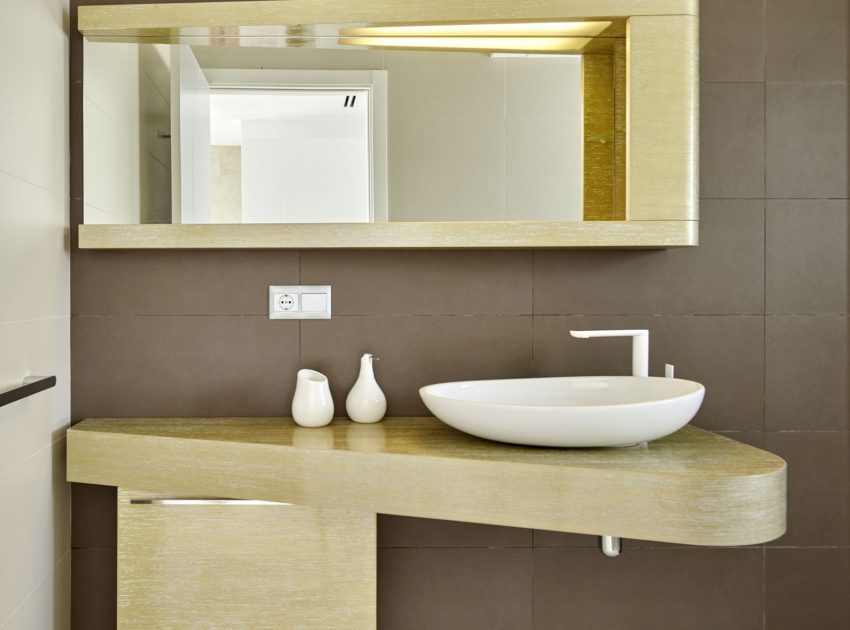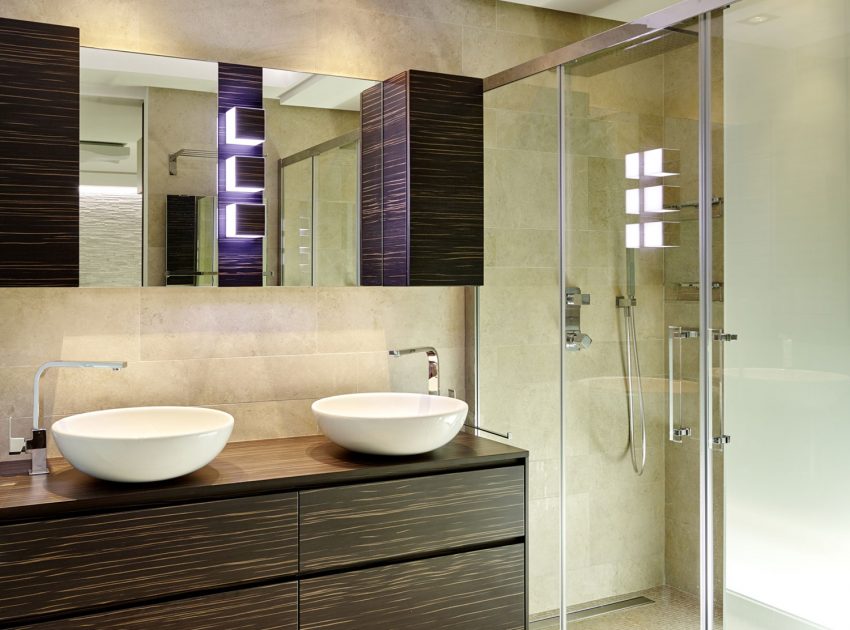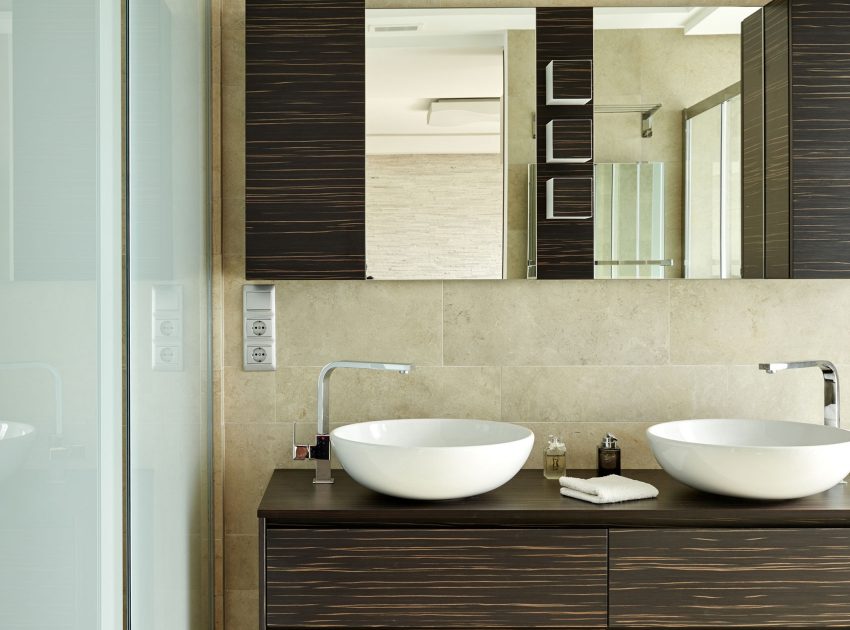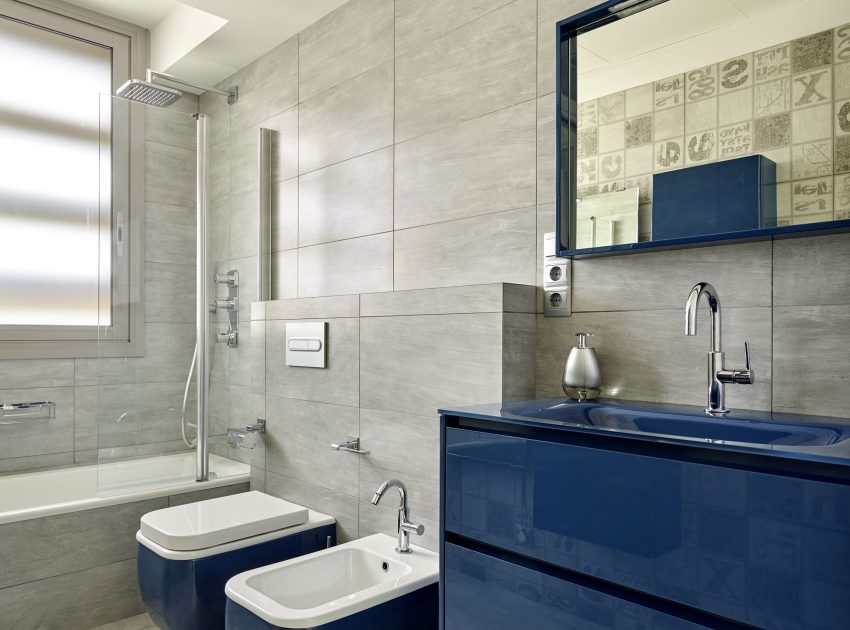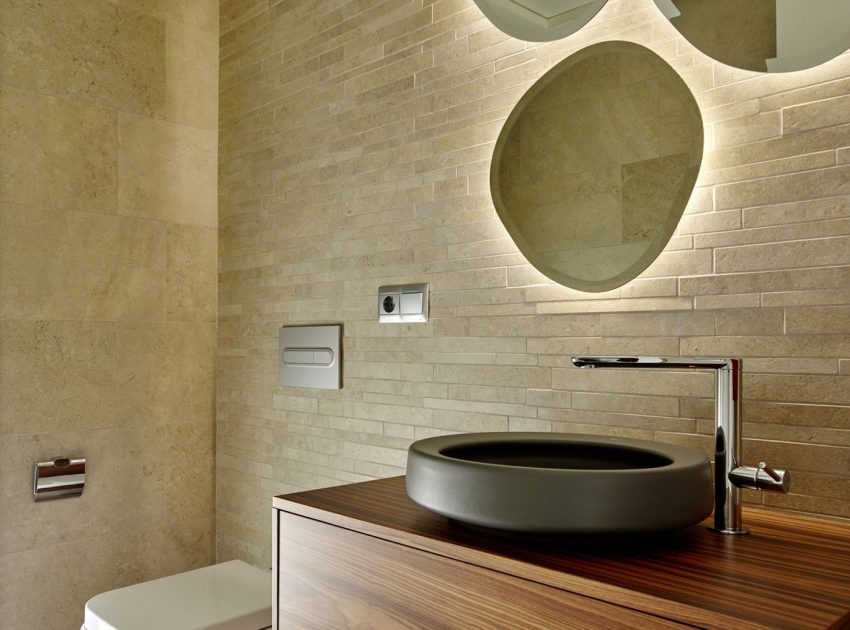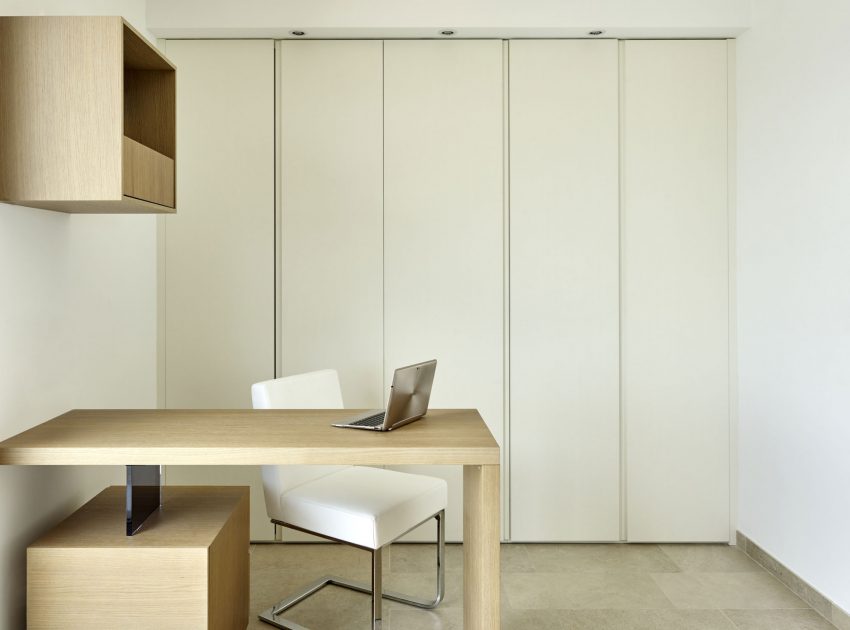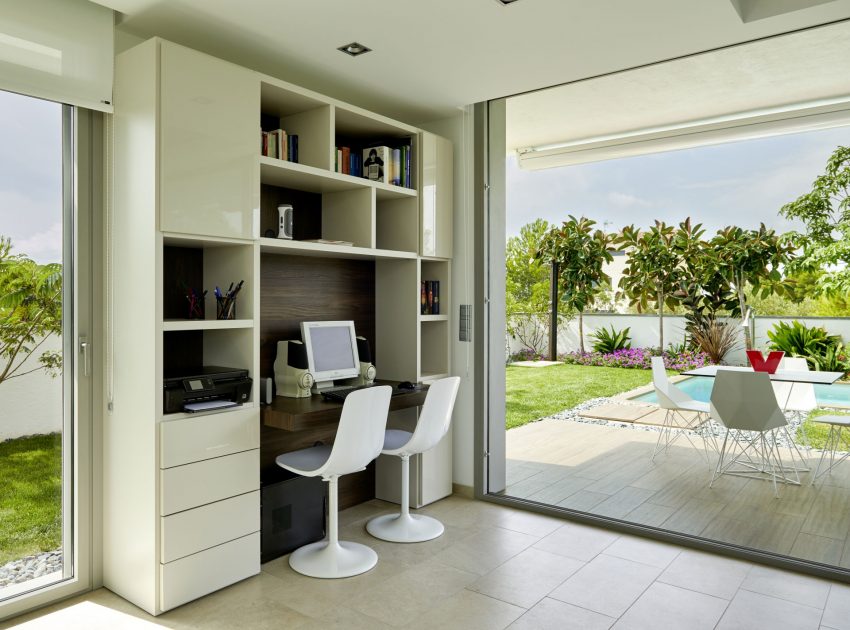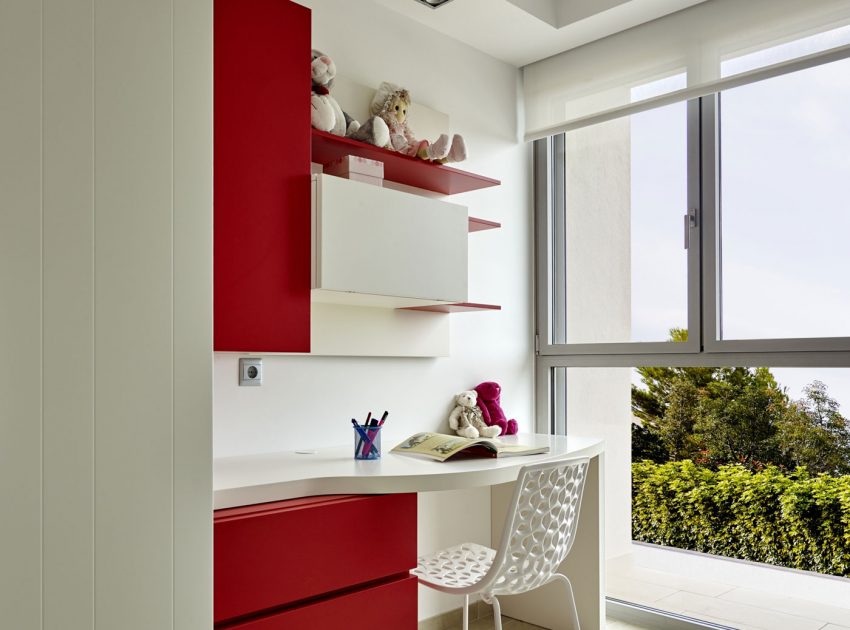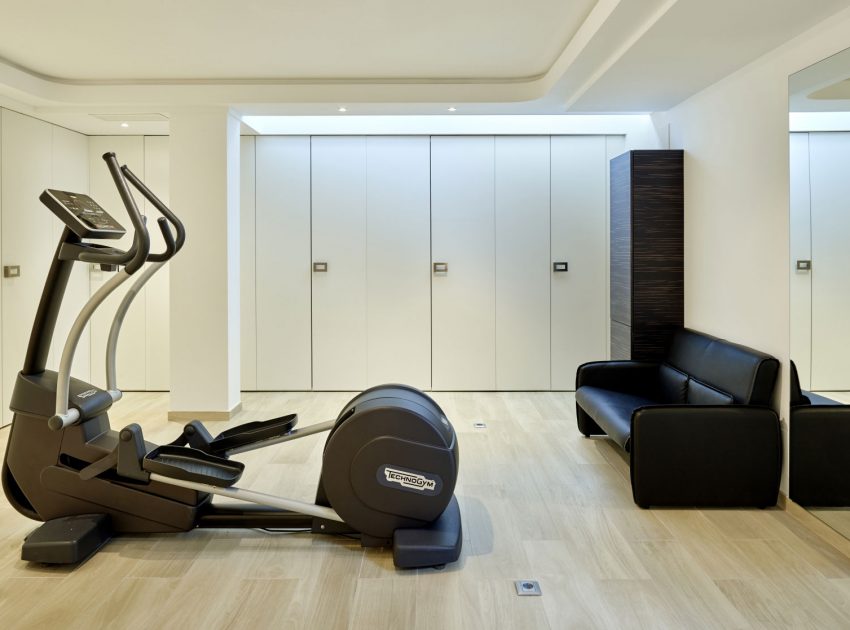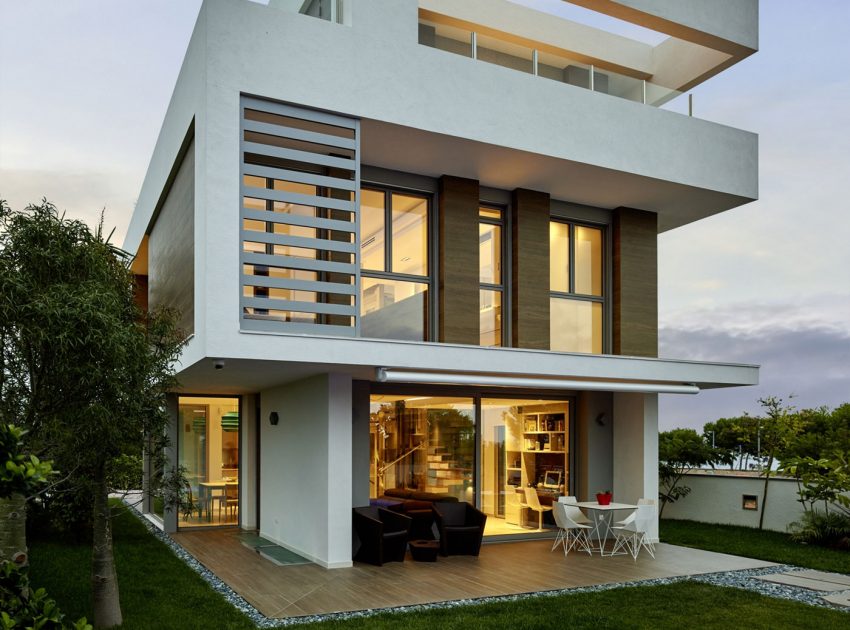 View the complete gallery