House I by Stephan Maria Lang
"Winning a competition Stephan Maria Lang provides a home to a young family in a Munich residential area.
The L-shaped building is protected towards the street by a 7 Meter (23 Foot) high white wall. A copper clad garage laid in front forms a protected driveway- space and one great opening marks the needle ear to the very private garden and living space behind the wall. A spatial continuum connected to nature by large sliding doors and a weather protected veranda facing a 15 Meter (49 Foot) long work out pool which is used almost all year thanks to an efficient energy saving concept. The parent- and children sleeping area on the second floor are separated by a two story open entrance volume.
Natural autochthon materials reduced to oiled natural oak and dark shell limestone in contrast to white plastered walls give the house the briefed atmosphere of a classic Bauhaus Villa.
An efficiently planned energy concept, with concrete core cooling-heating, sun collectors, thermal heat pump and controlled air ventilation, meets the standards of a German low-energy house."
Photos by: Stephan Maria Lang & Hans Kreye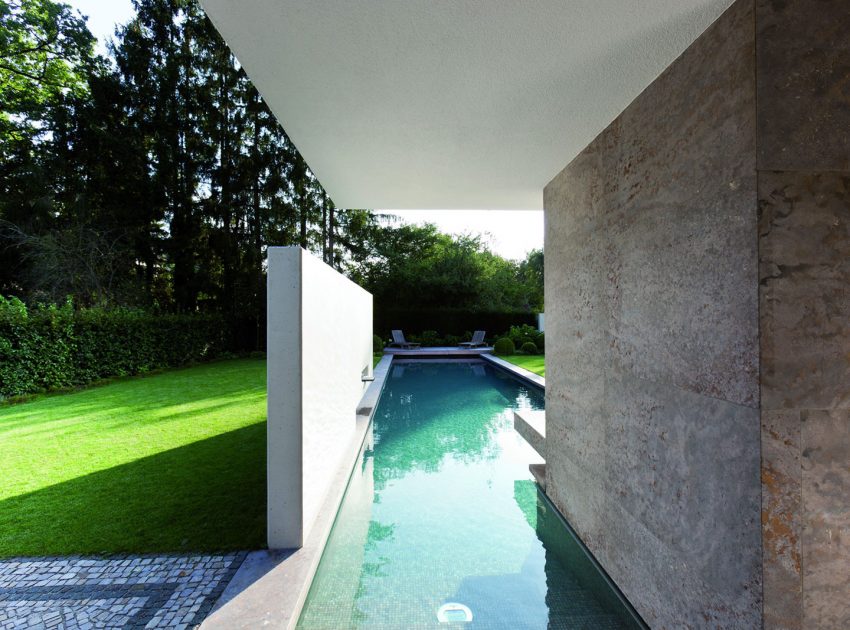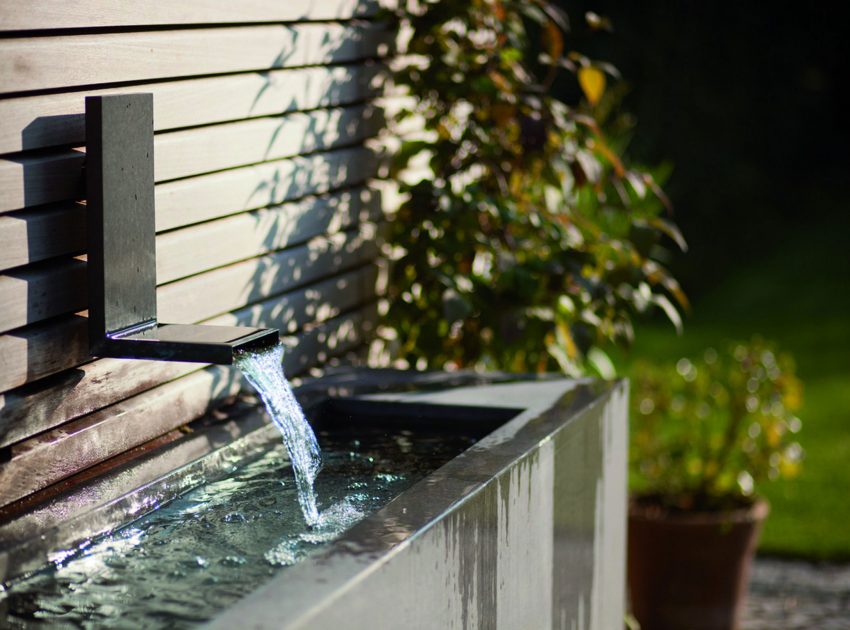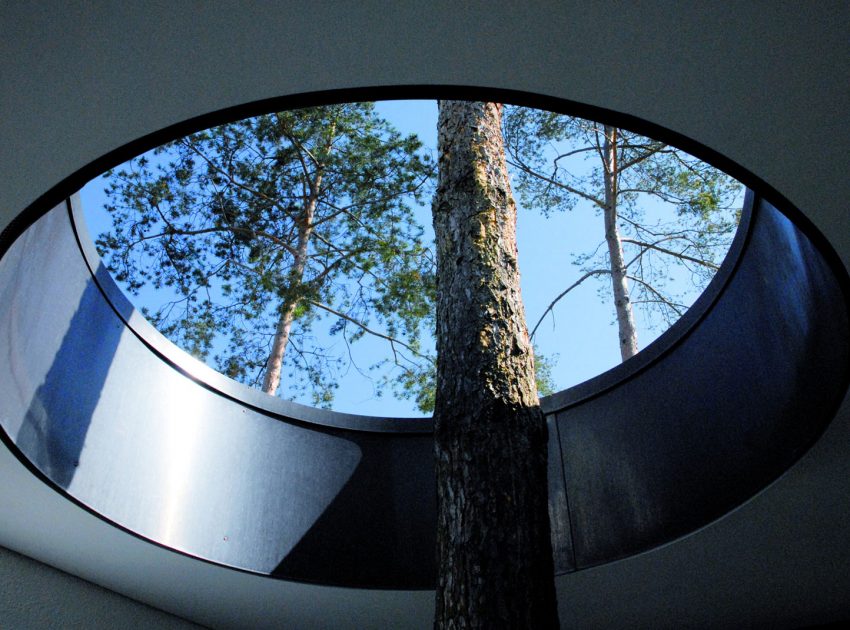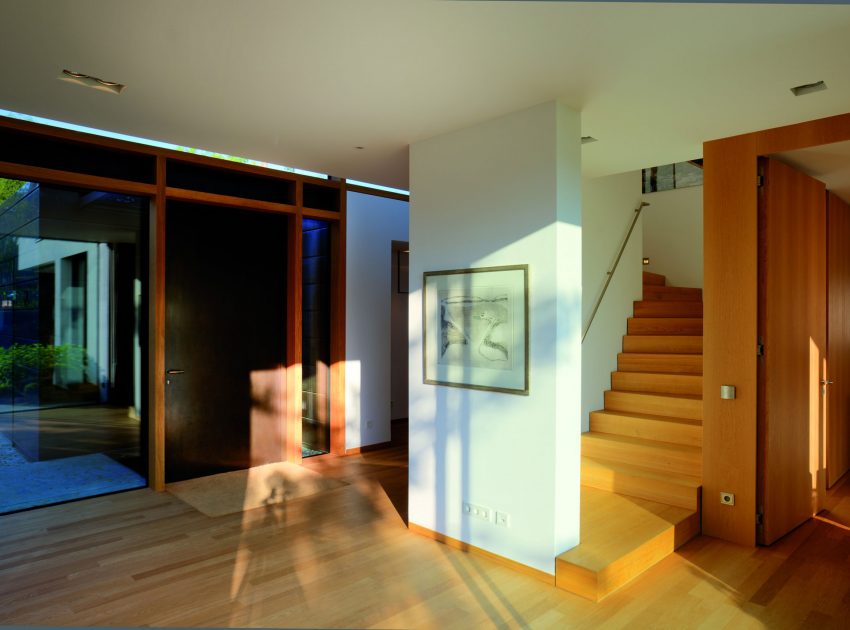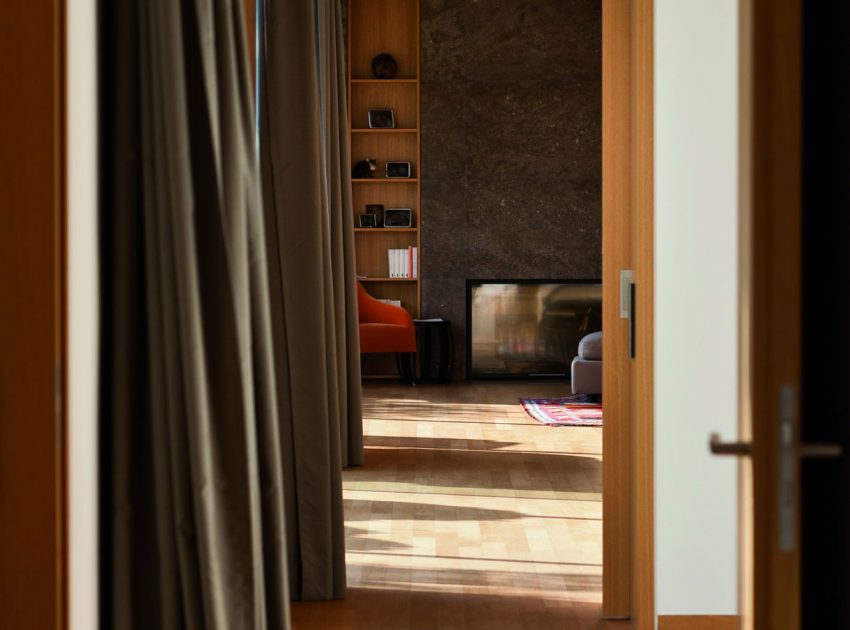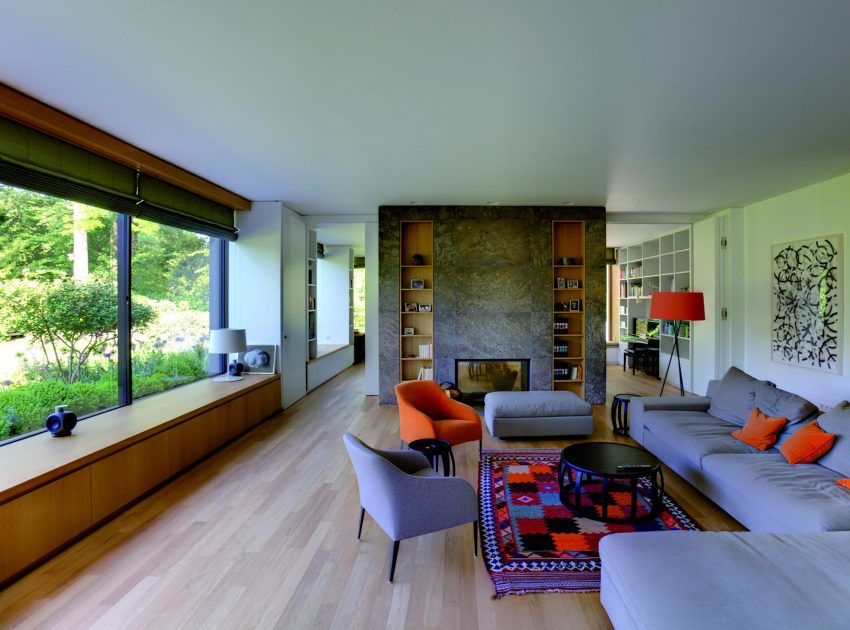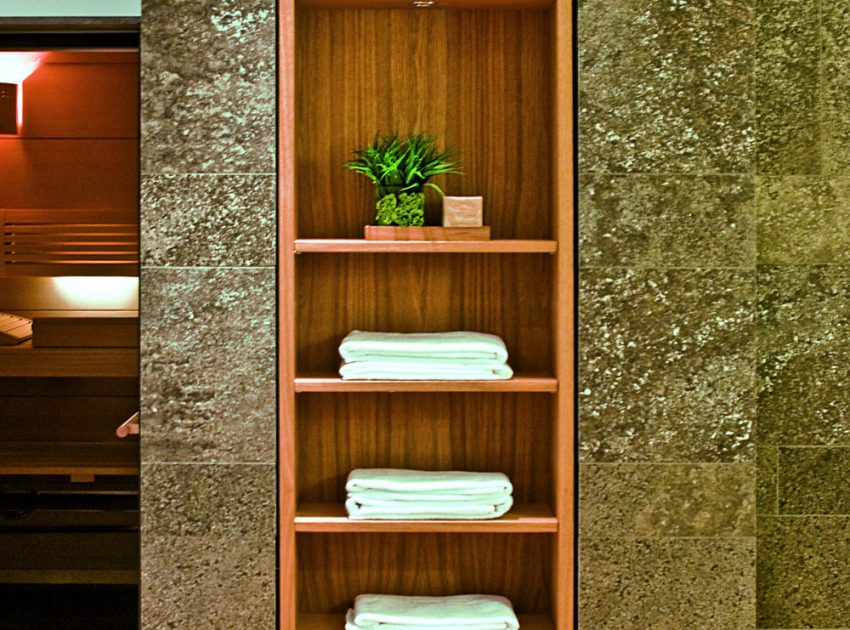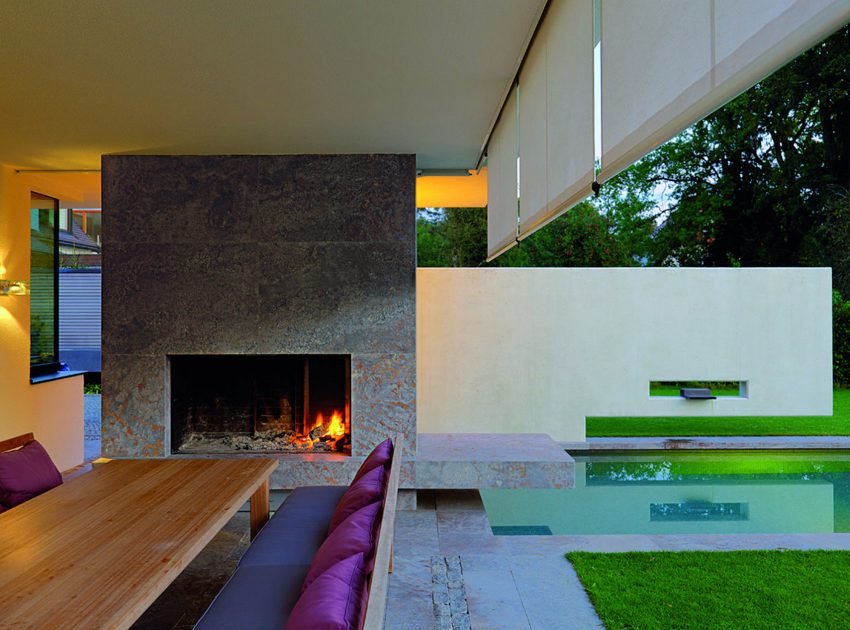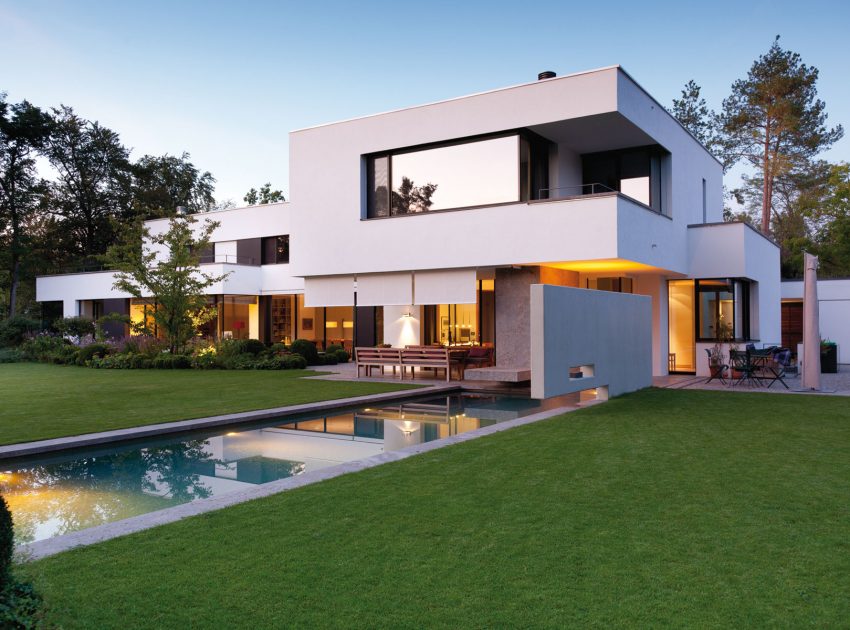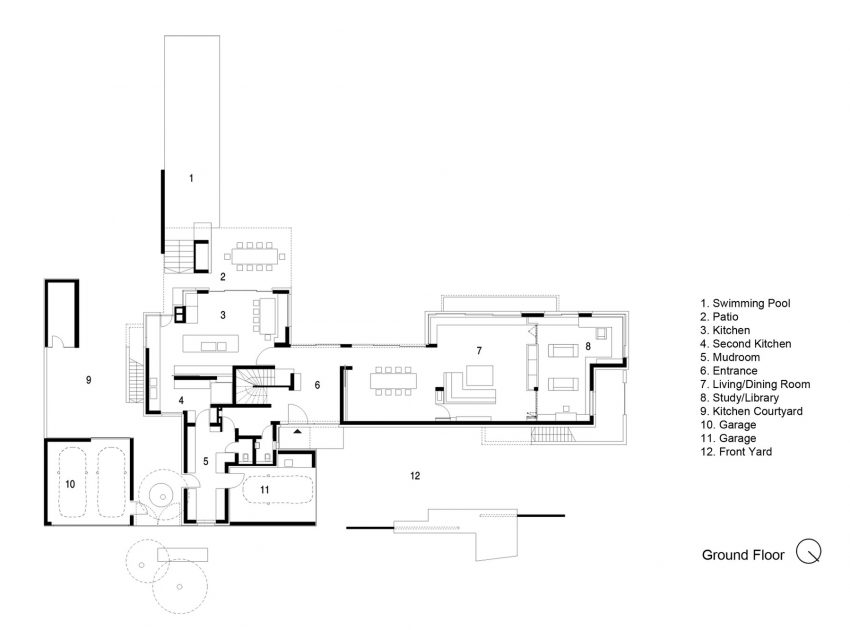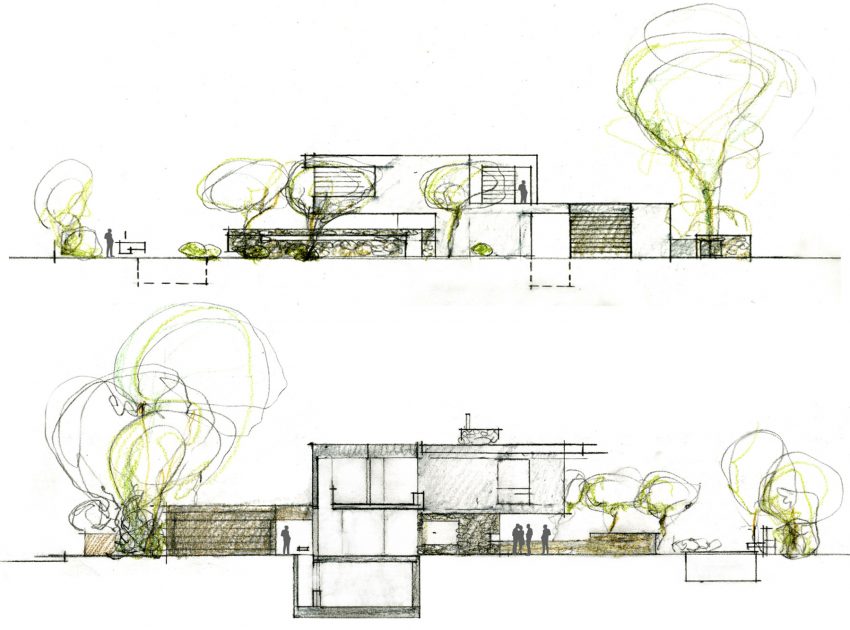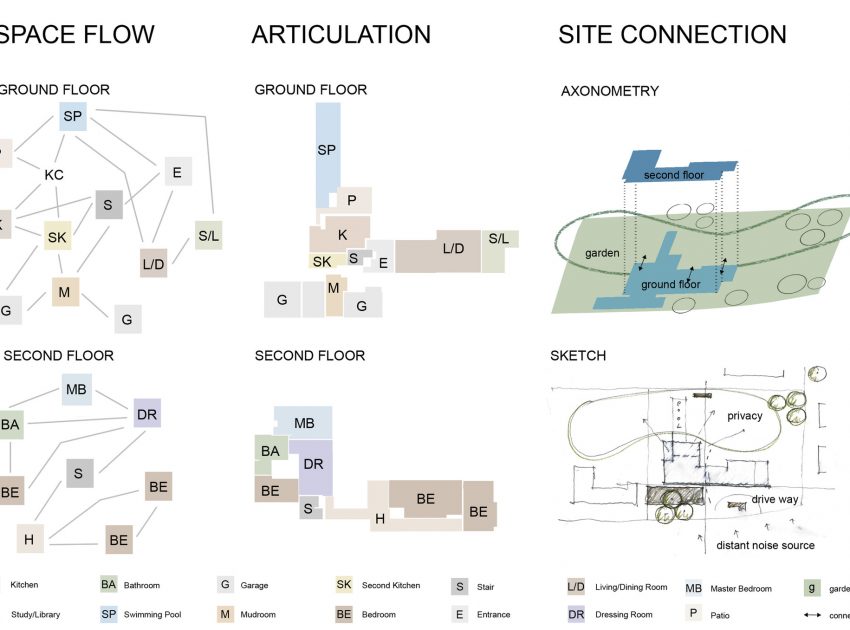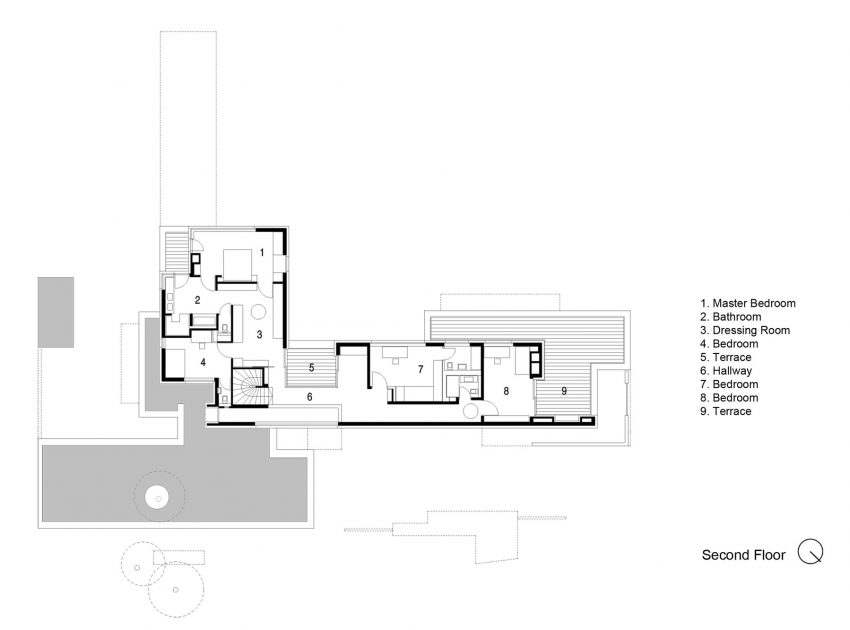 View the complete gallery