The House and the Trees by Iglesis Arquitectos
"In a site with great leafy trees, the house is defined only by a roof and a floor. A unique space, continuous and deep, opened on its sides to the garden and closed towards the street and the background.
The floor is stone and the ceiling wood. The two front walls are a metal and concrete structure. The boundaries between inside and outside do not exist; spaces interact, generating views arriving always to the gardens and the abundant foliage outside. Services are ordered in closed volumes to indicate the access and configuring various yards.
Floor and roof work as two generous planes which support and protect the space that shelters the family life, incorporating to the house the entire site."
Photos by: Iglesis Arquitectos & Nico Saieh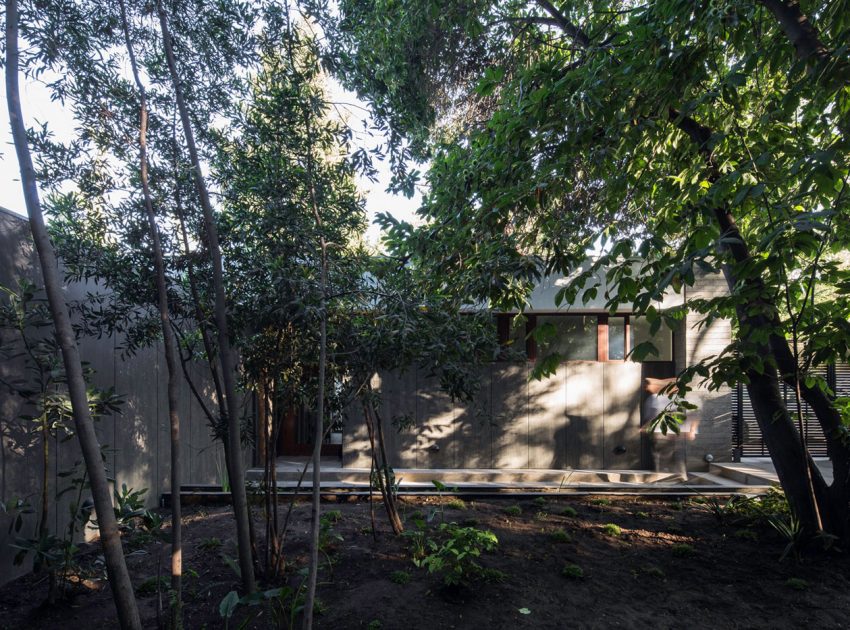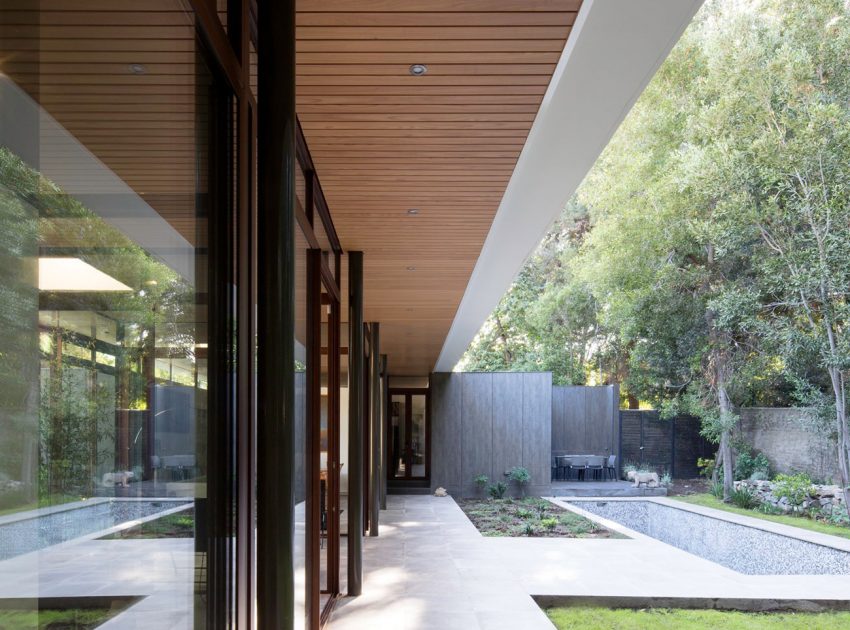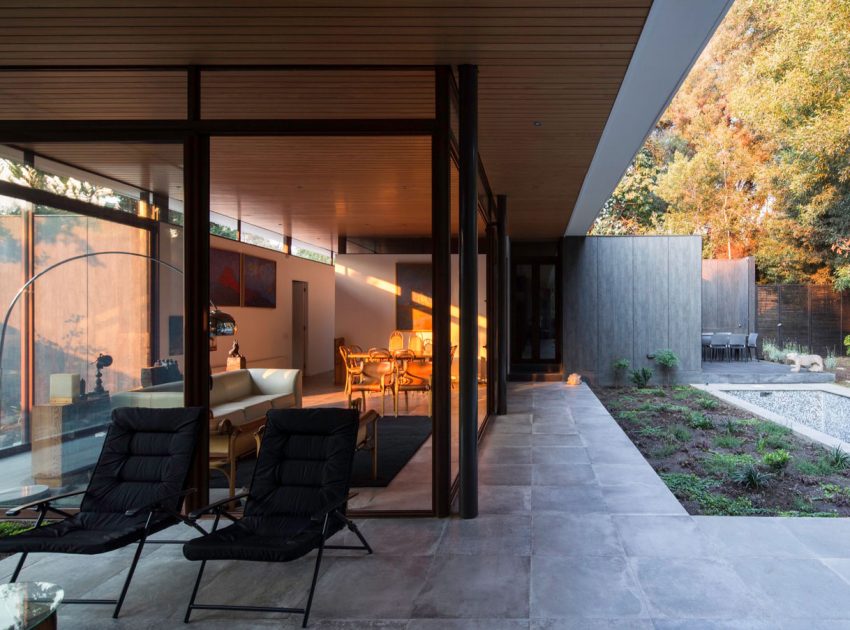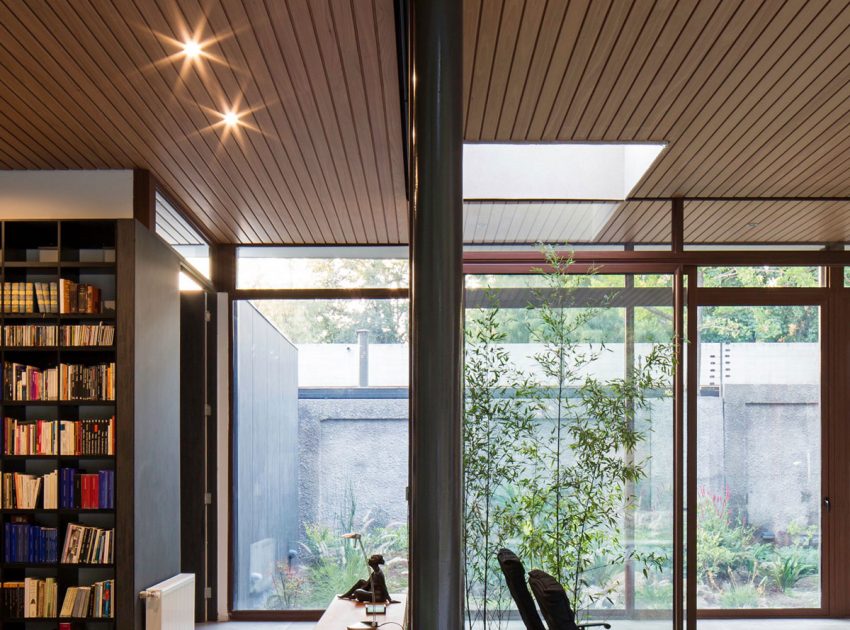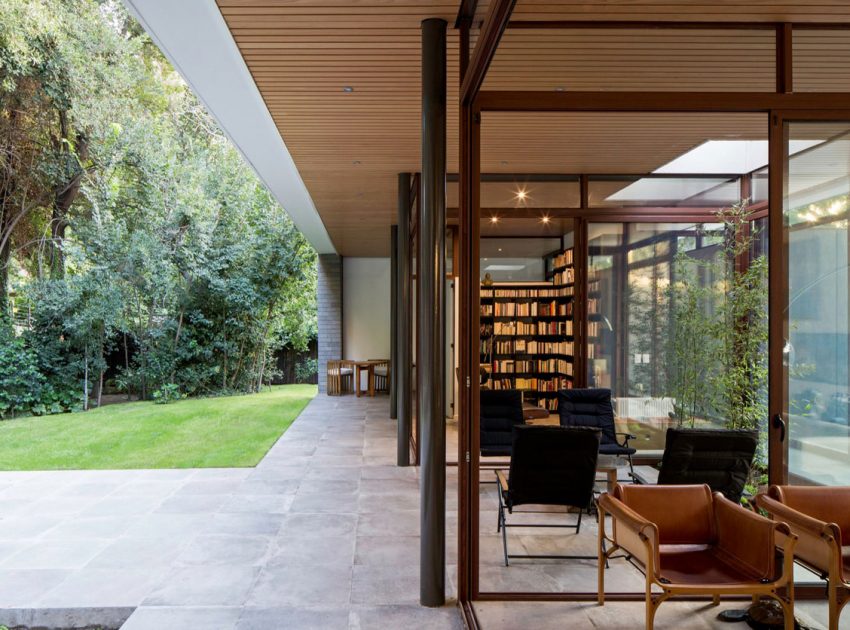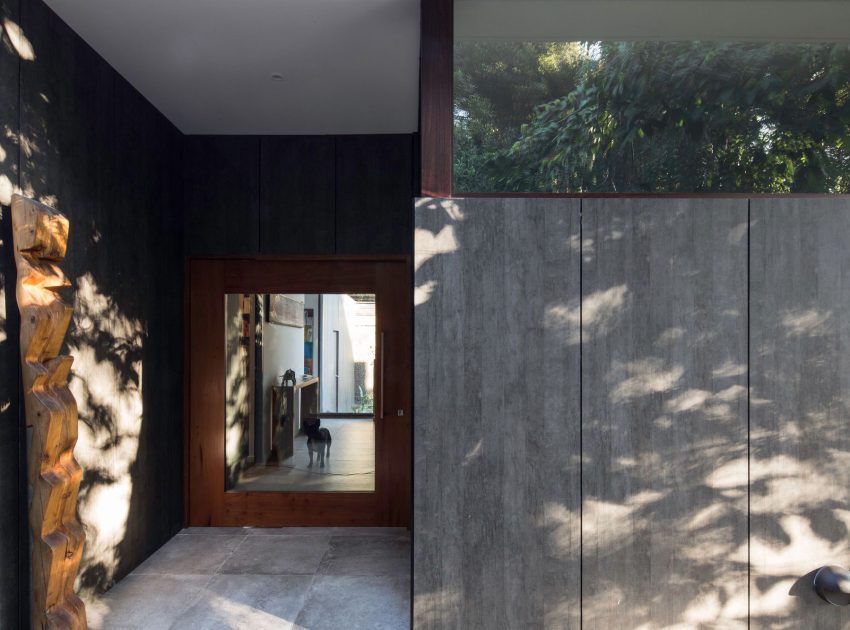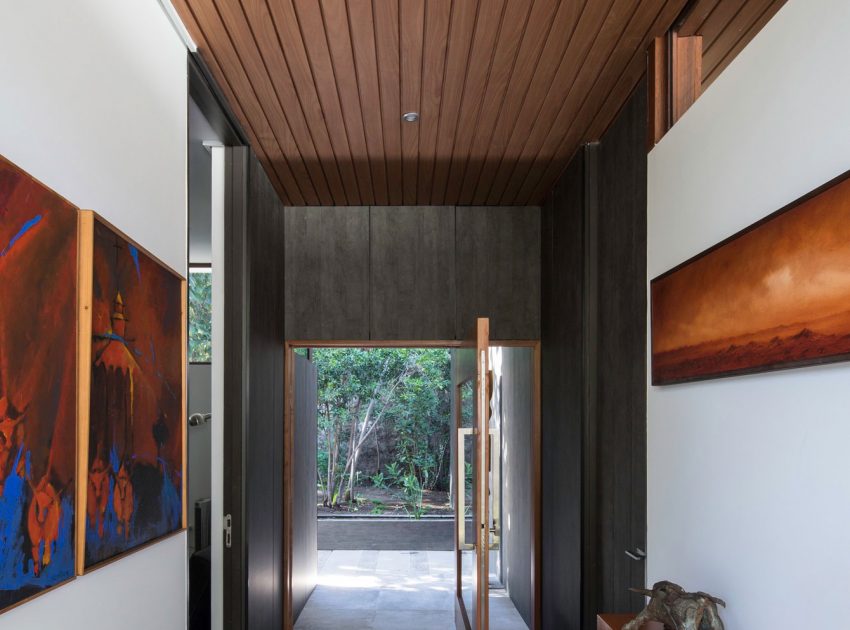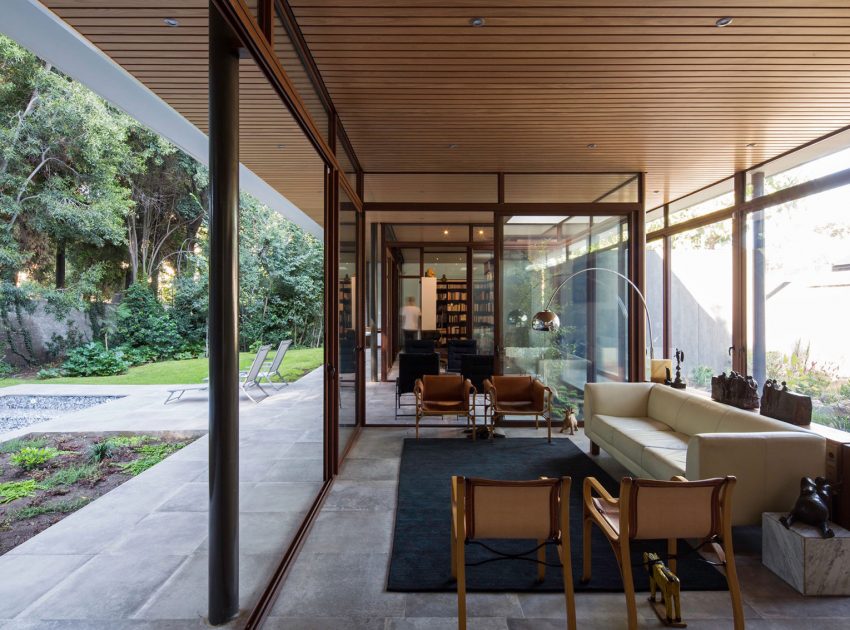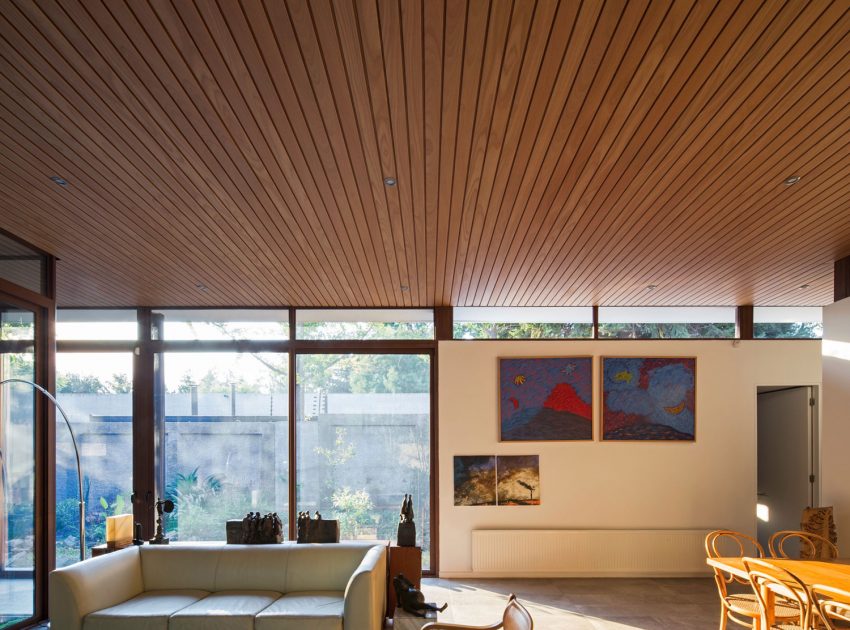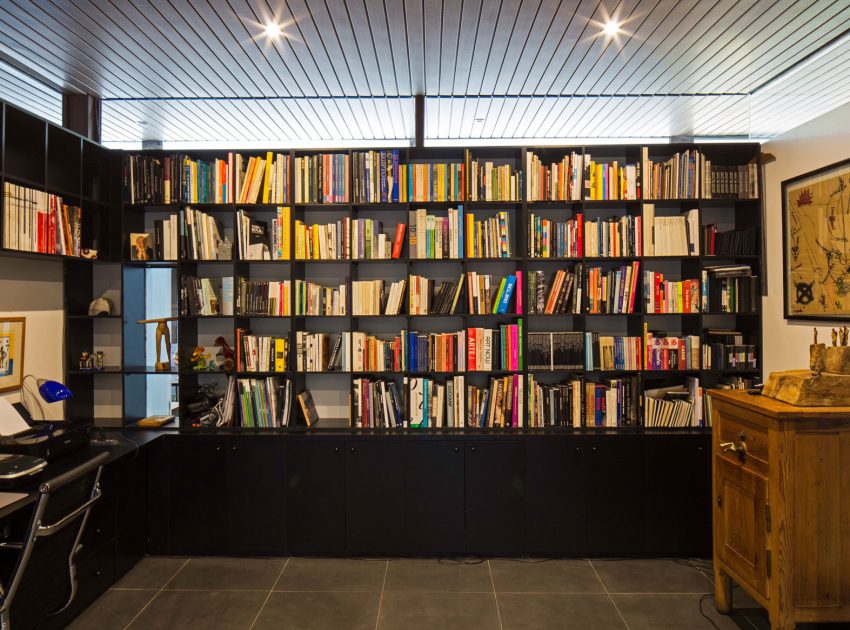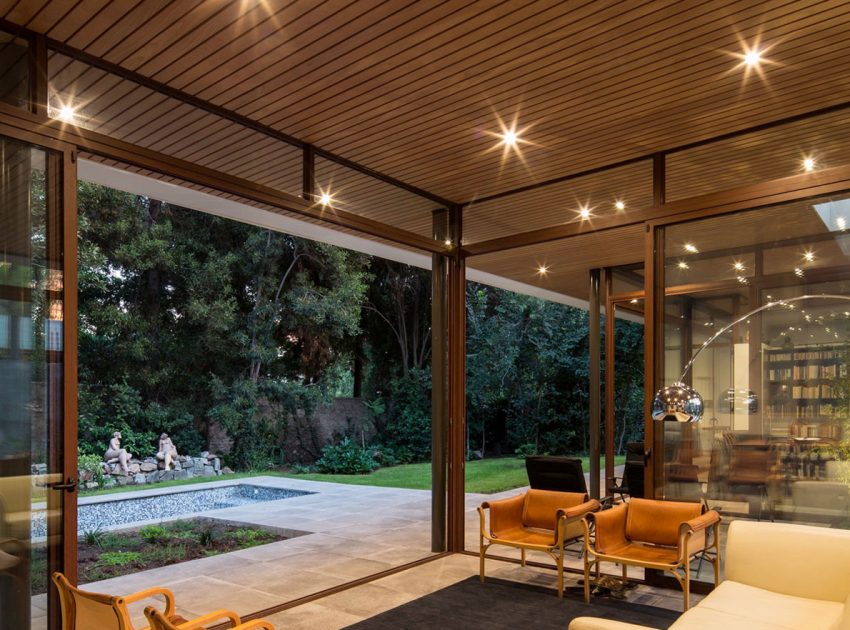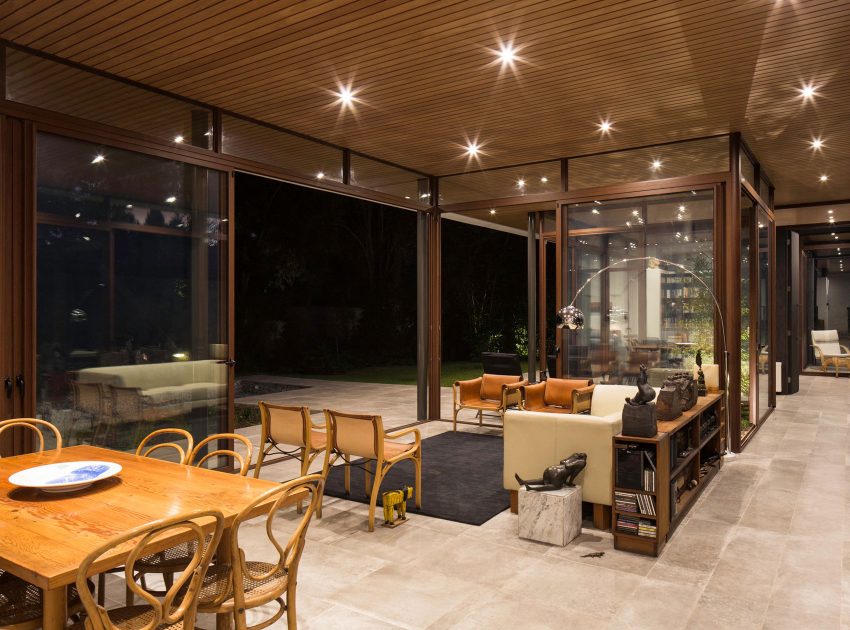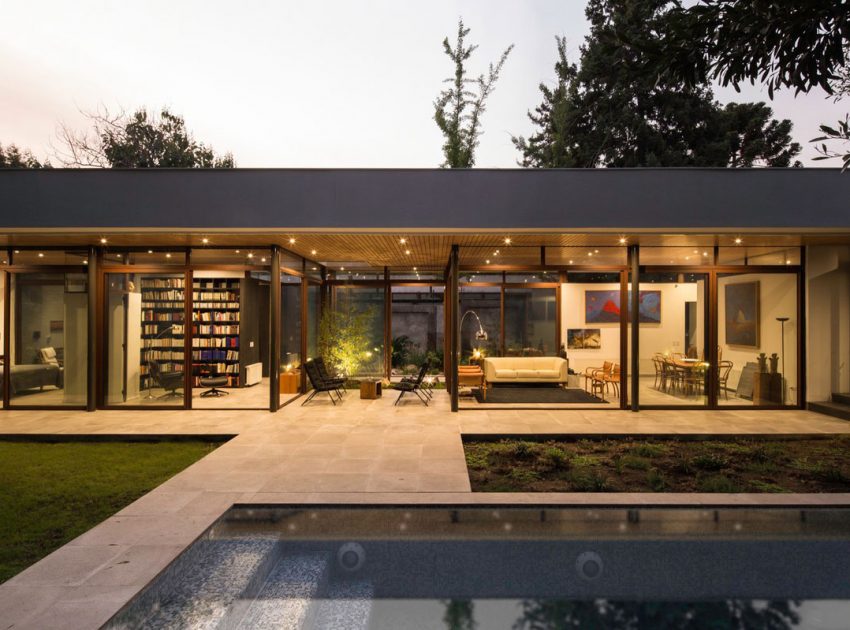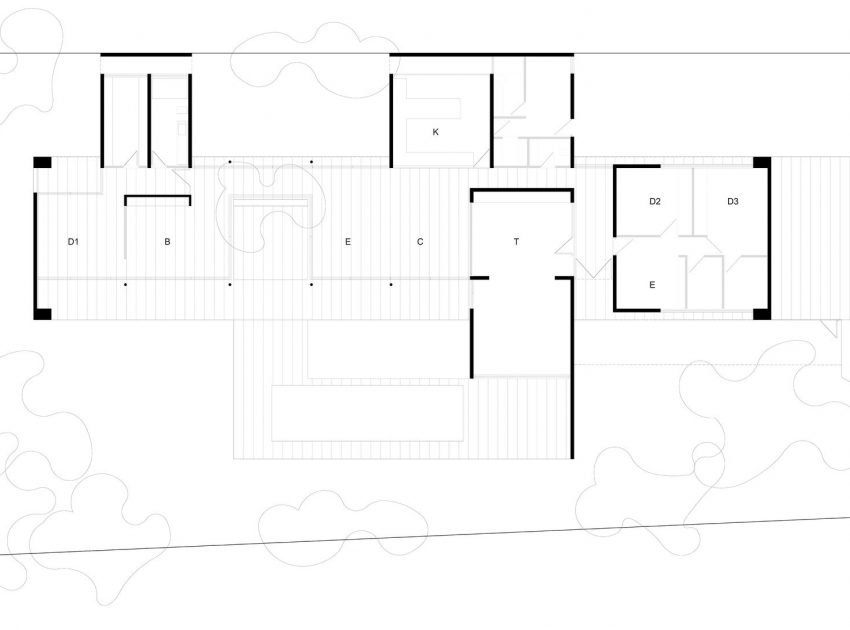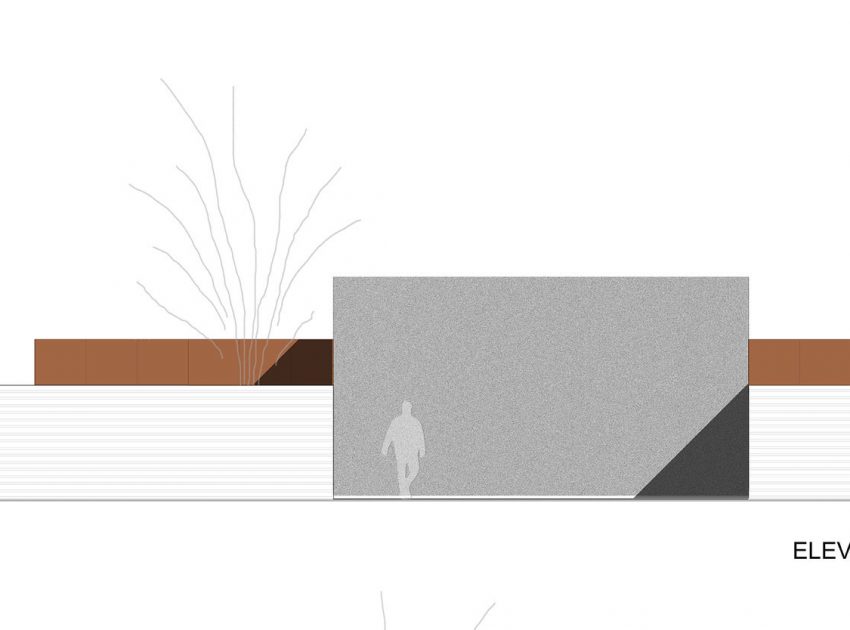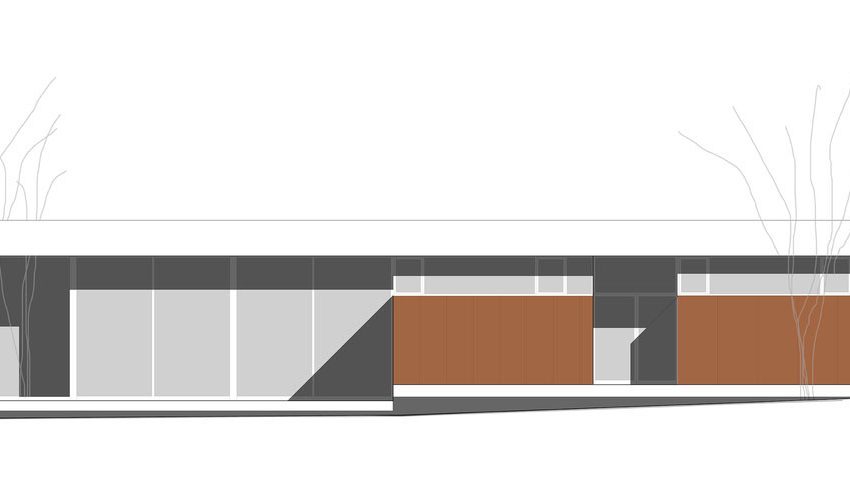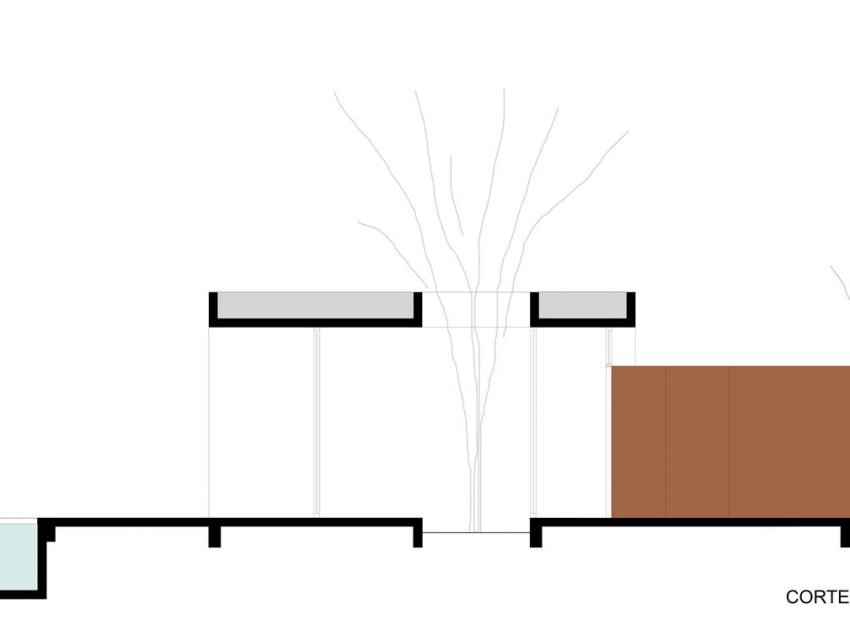 View the complete gallery