Apartamento A.R by ROCCO ARQUITETOS
"In this duplex penthouse of 324m², in São Paulo, on the lower floor are the living and dining rooms, kitchen and bedrooms and on the upper floor a large living area – central point of this project, where the most significant changes took place. There, almost all the walls were removed.
Occupying a prominent position, the staircase that connects the two floors was made with steel plates, welded into a single central tube, and cumaru steps give the final finish to this sculptural element of the project.
An open gourmet area with a barbecue and bench for meals is the highlight of this large living area that opens onto a pleasant terrace. Over the large sliding doors of the terrace, a glass cover was installed and, below it, slatted wooden panels act as brises, controlling the incidence of sunlight.
Wooden sliding doors separate the TV area.
Through a palette of sober colors, the use of materials in their natural state and the maximum use of natural light, we sought to create a light and relaxed atmosphere."
Photos courtesy of ROCCO ARQUITETOS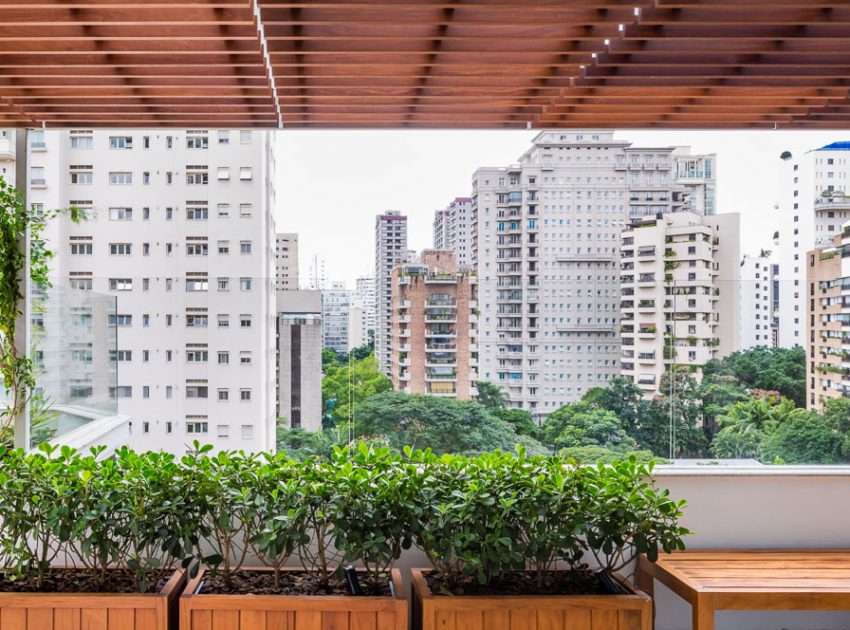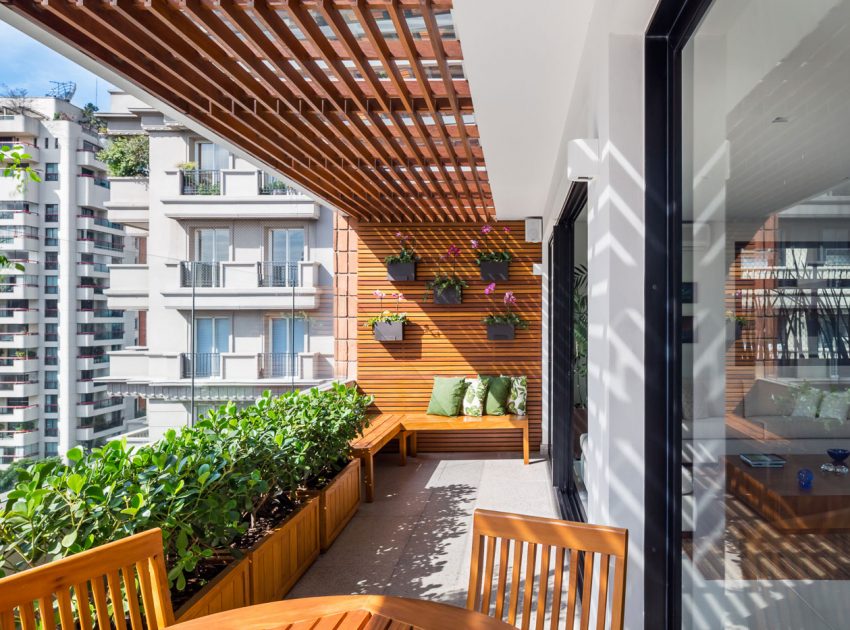 View more: A Cozy Modern Apartment with Vibrant Pops of Red and Rustic Accents in Kiev, Ukraine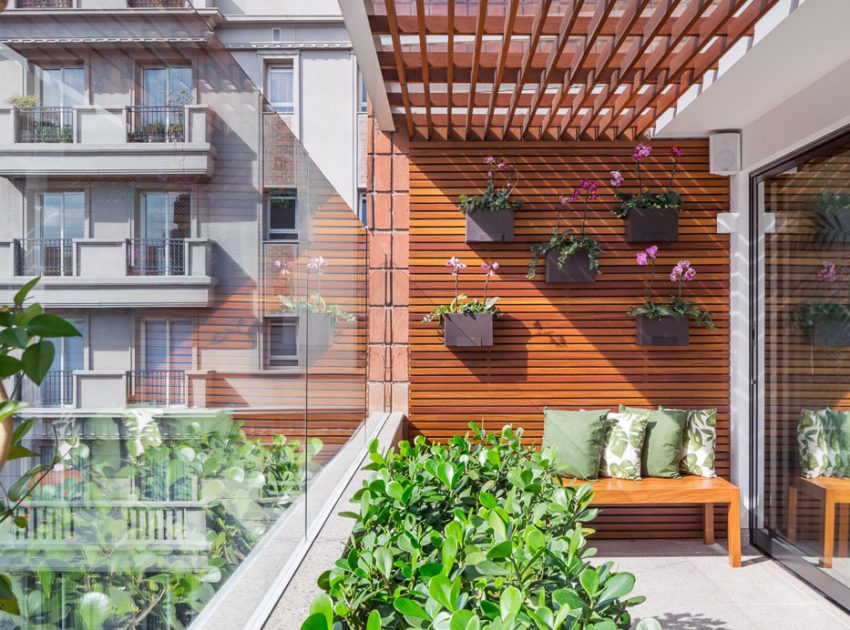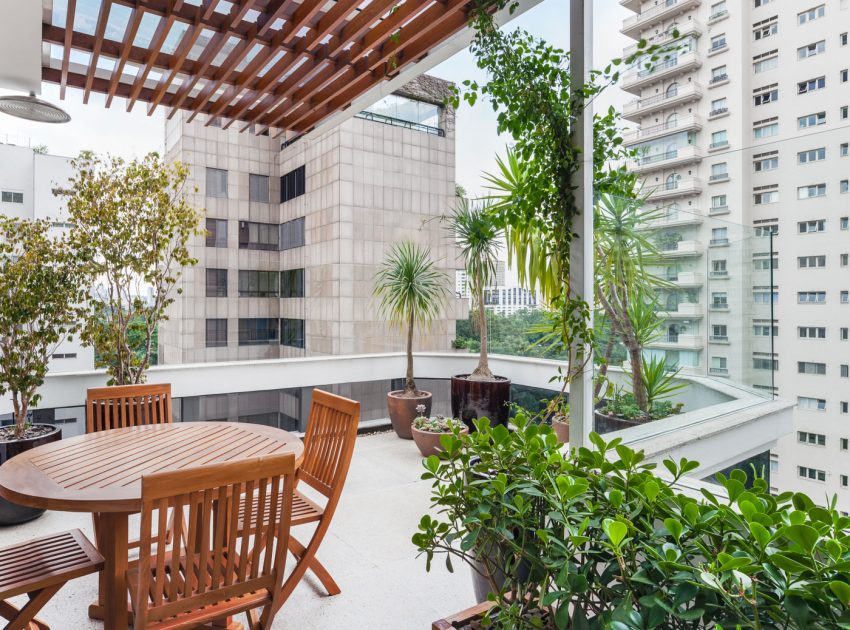 Related: A Beautiful Modern Minimalist Loft Punctuated by Splash of Vibrant Color in Toronto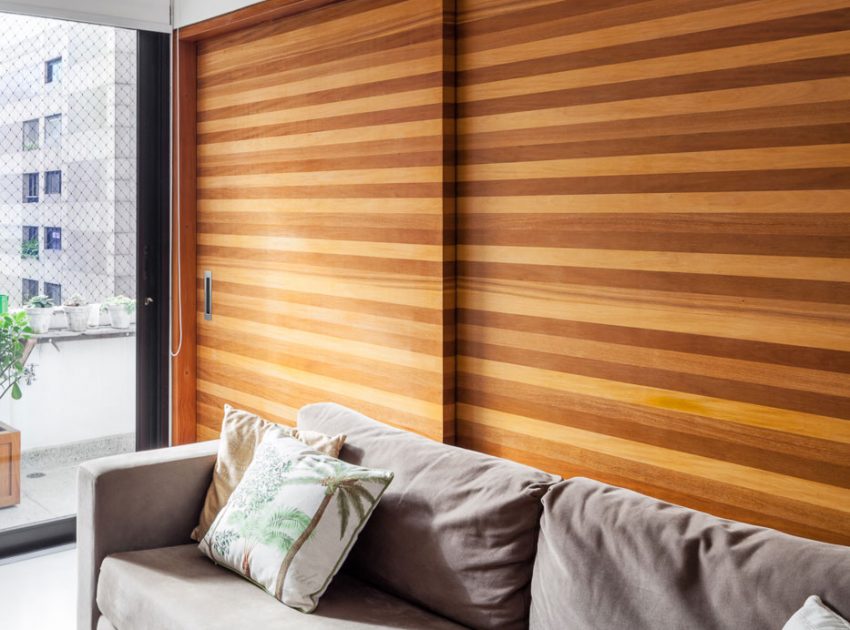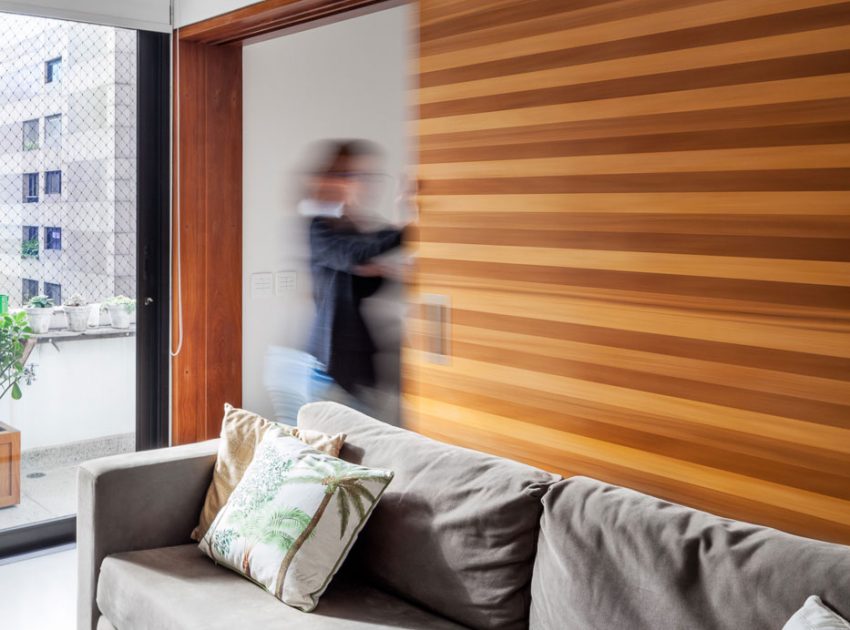 Here: A Stylish and Colorful Modern Apartment in Sofia, Bulgaria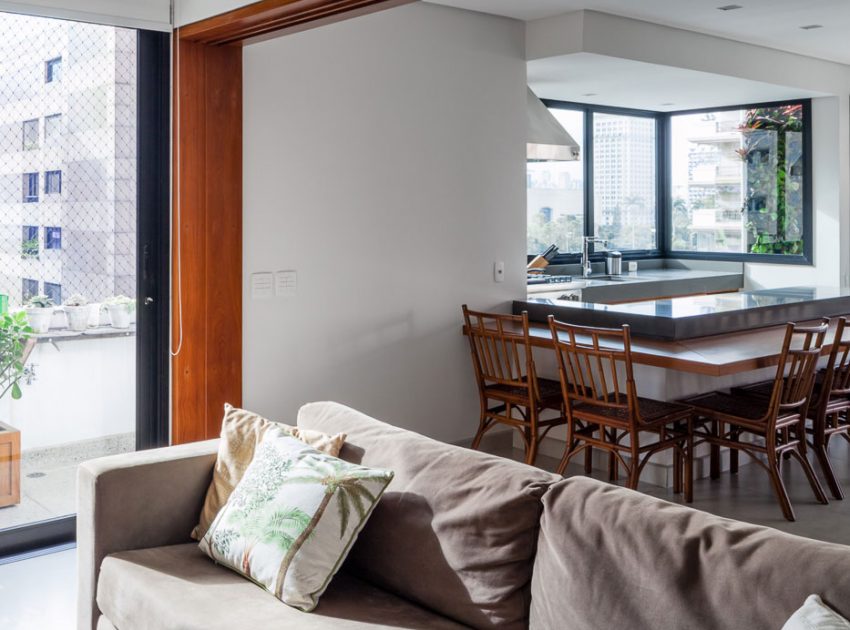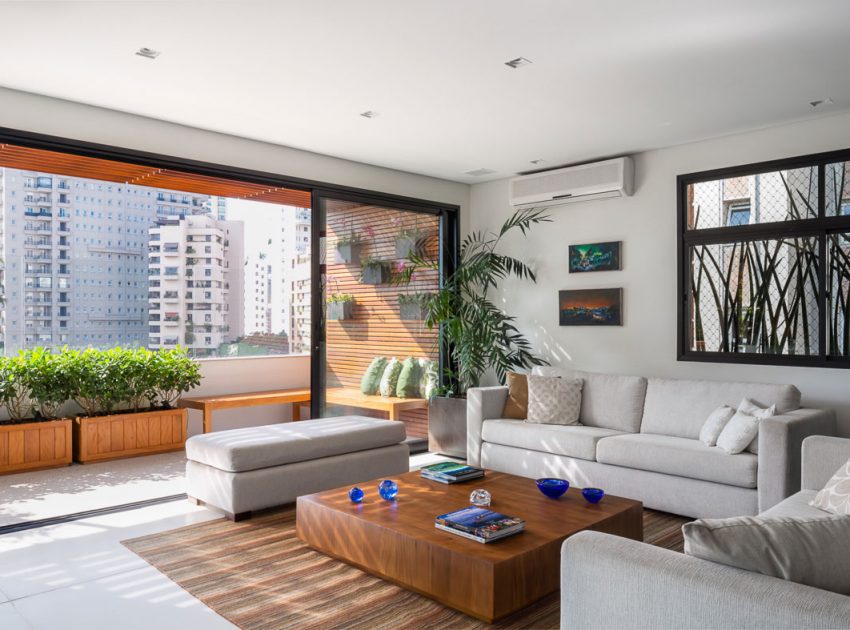 Read also: A Two Apartments Joined Into a Spacious Contemporary Home in New York City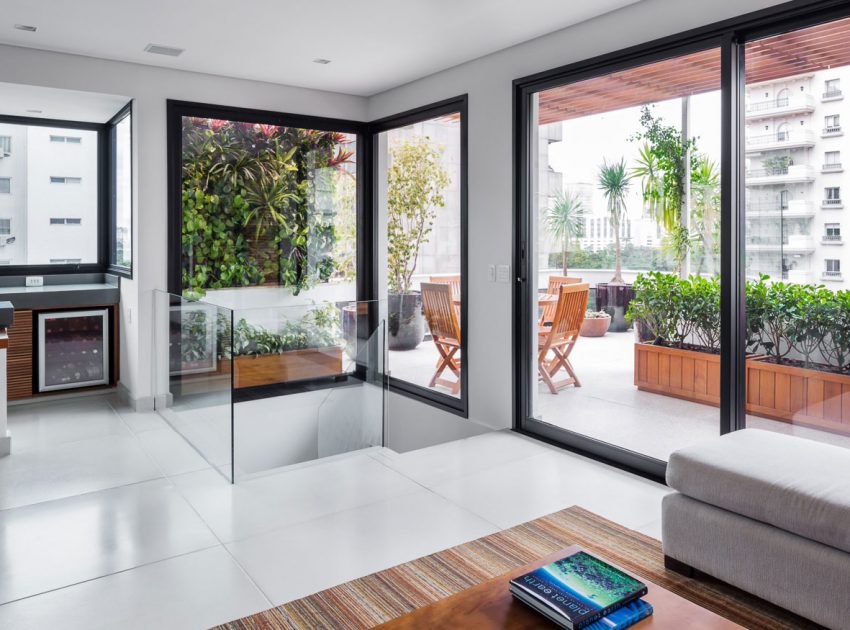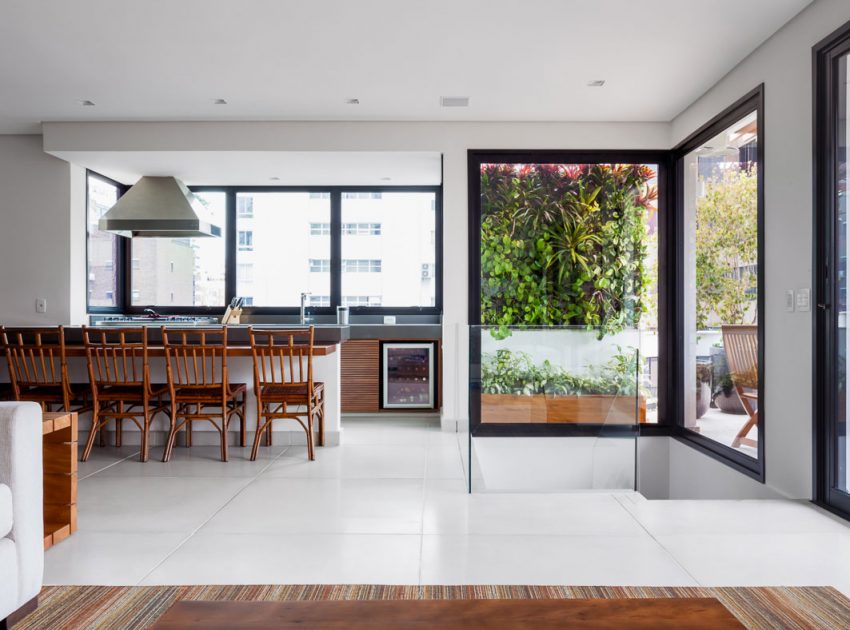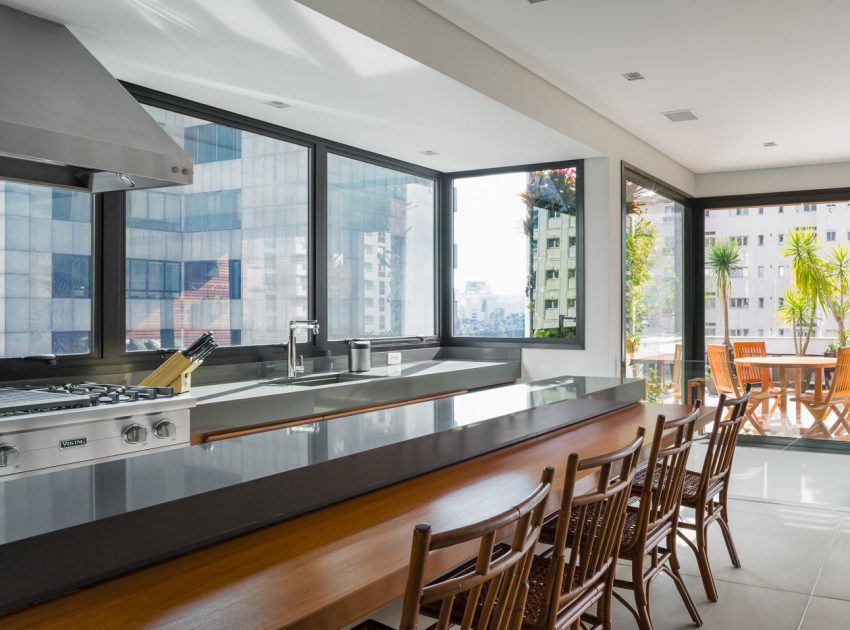 Next: A Lively and Modern Functional House with Small Space Garden in Hanoi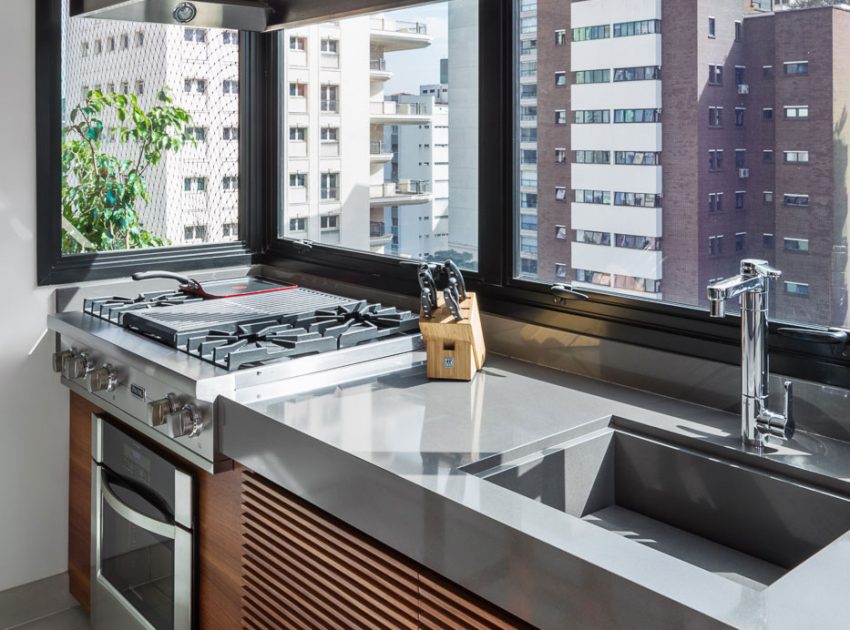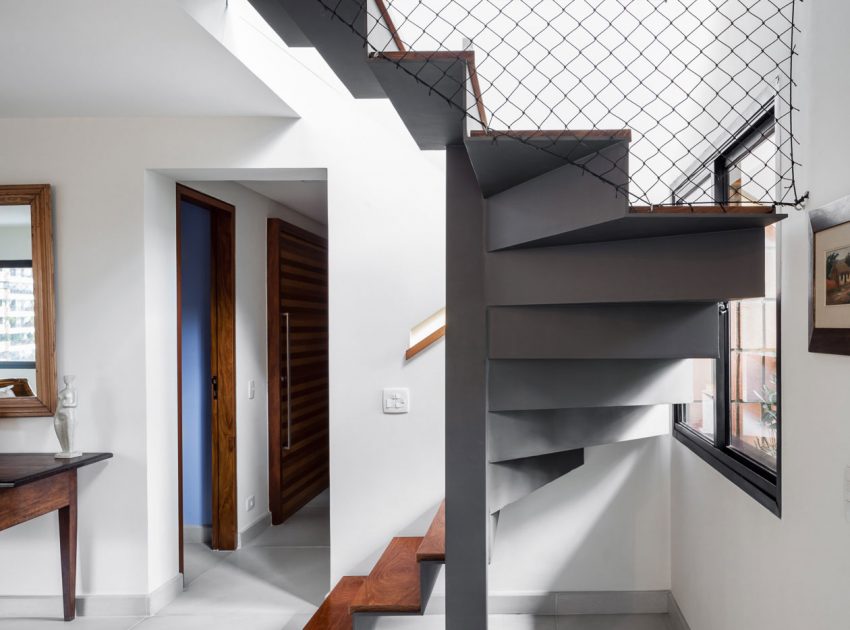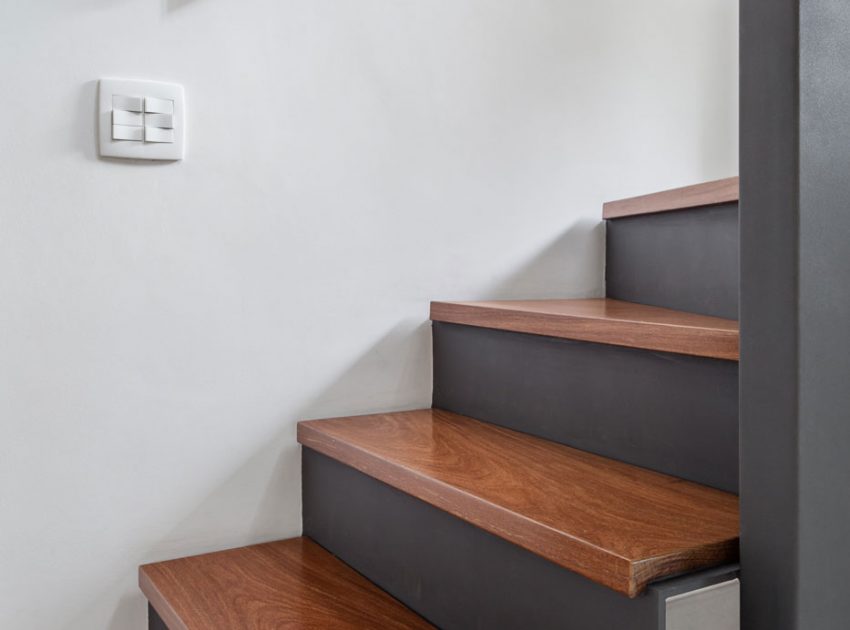 Check out: An Elegant Two-Level Apartment Filled with Natural Materials in Kiev, Ukraine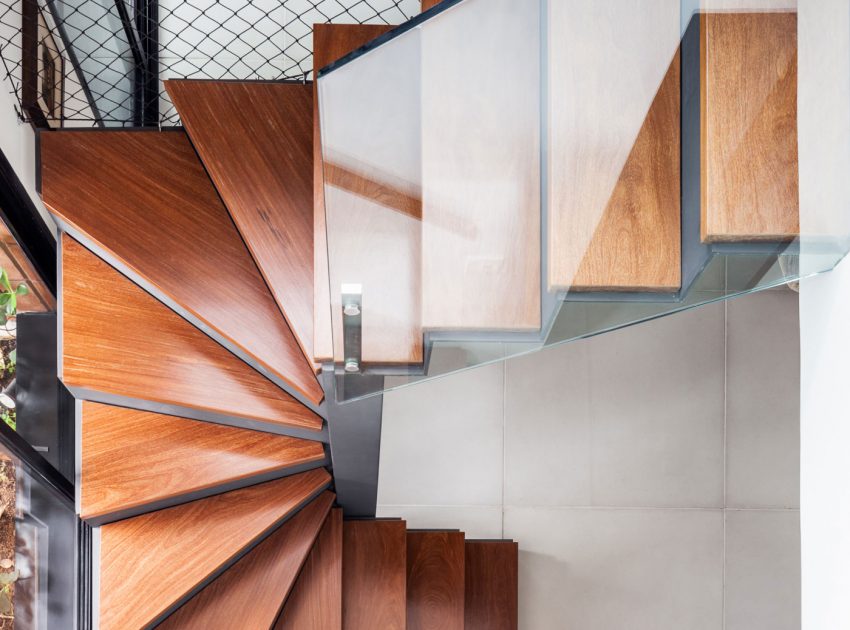 View the complete gallery