Casa VR by Elías Rizo Arquitectos
Casa VR, located in a secluded area near the town of Tapalpa, is an exercise in clarity and functionality. The program is arranged on four quadrants, which are defined by the intersection of two main circulation axes. Within this system, spaces are distributed according to privacy requirements and affinity. The design of the house was driven by the desire to allow it to connect with the outdoors and to converse with its regional context using a contemporary vocabulary: the building affords ample views and is accessible through various entry points, while its stark geometry is expressed with local materials and rustic finishes that were executed with precision.
The house appears as a horizontal element inserted in a forest clearing, surrounded by pines and oaks. The building's front façade is fairly opaque and has few openings. At the back of the house, however, the walls become windows or non-existent, to allow daylight in and to take in the views of a large lawn and the landscape beyond. A long circulation axis that runs north – south bisects the house's rectangular footprint, while a wide entry vestibule splits the building transversally and mediates between the private and public areas of the house.
Within the private (south) block, the longitudinal passageway divides the program into two distinct zones. The southeast quadrant contains 3 bedrooms, each fitted with its own bathroom, and a family room; the southwest quadrant houses the service spaces, a stairway and the garage. On the second level, the master suite spreads out across both quadrants and provides private access to a generous roof terrace. In the public (north) block of the house, the longitudinal axis becomes a permeable window membrane that can be hidden away to fuse the northeast and northwest quadrants; these contain the outdoor veranda and the kitchen, dining and living cluster, respectively.
The materials were articulated with great care. The construction consists mainly of a series of masonry walls built from stone of local extraction. The private (north) wing of the house is roofed by a concrete slab while the public areas are sheltered by a tiled roof atop wood decking, supported by a series of wooden beams. A steel frame lifts the eaves to create an inward slope on the roof. Aside from the ceiling on public areas, wood is also used on cabinetry, on window frames and as sheathing for the master suite block. Steel accents are visible in various places throughout the house, like the stair railings, the roof planter-parapet, and the frame at the open end of the second floor volume.
The House Design Project Information:
Project Name: Casa VR
Type: Contemporary House
Area: 5400 m²
Designed by: Elías Rizo Arquitectos
Project Year: 2013
Photos by: Elías Rizo Arquitectos & Marcos García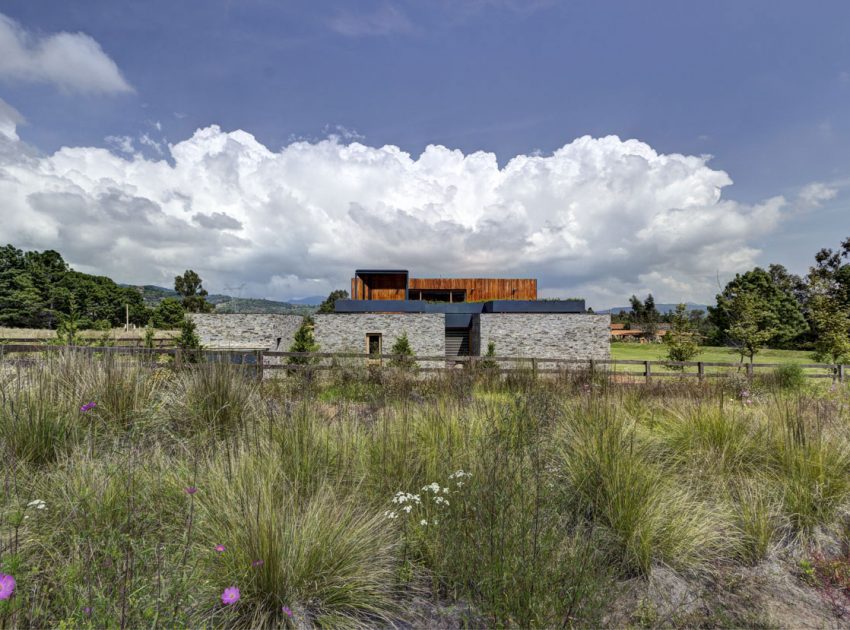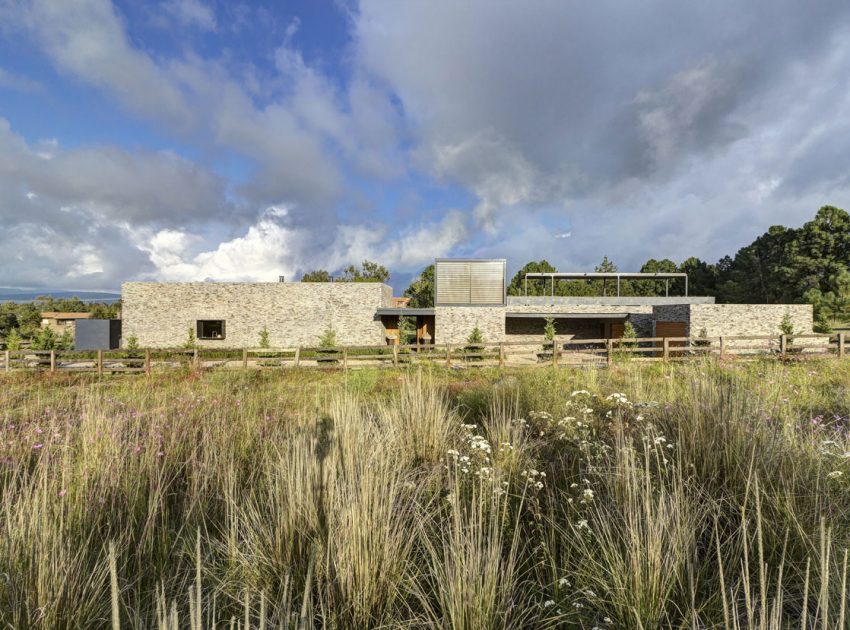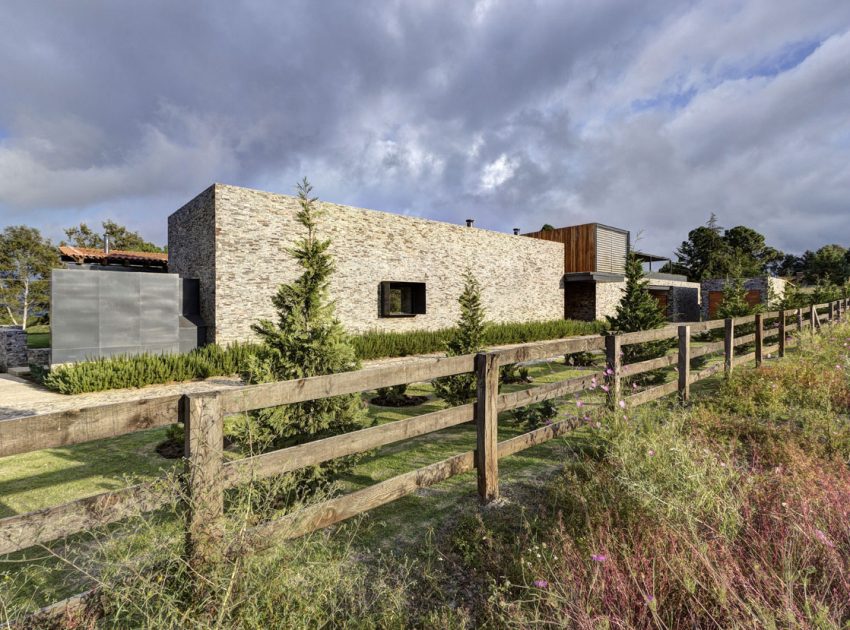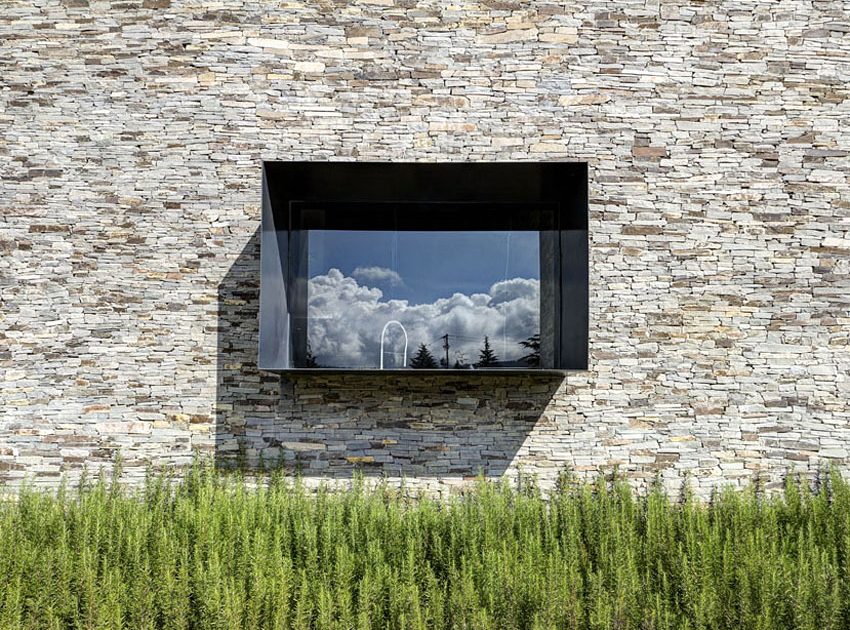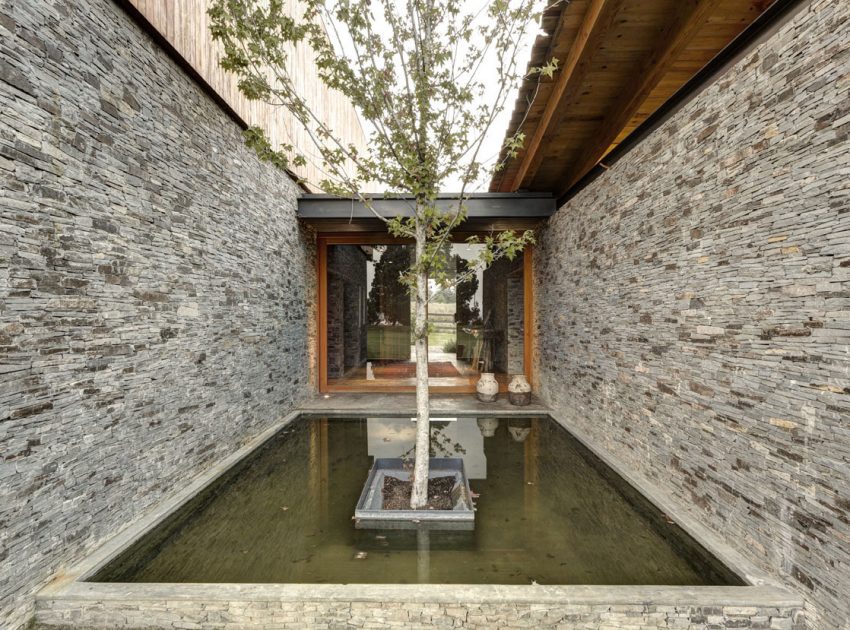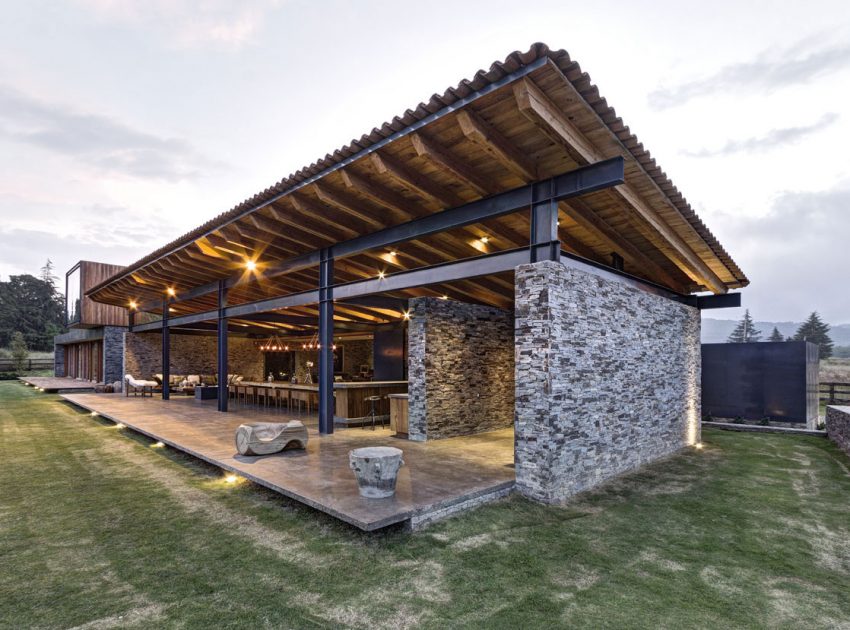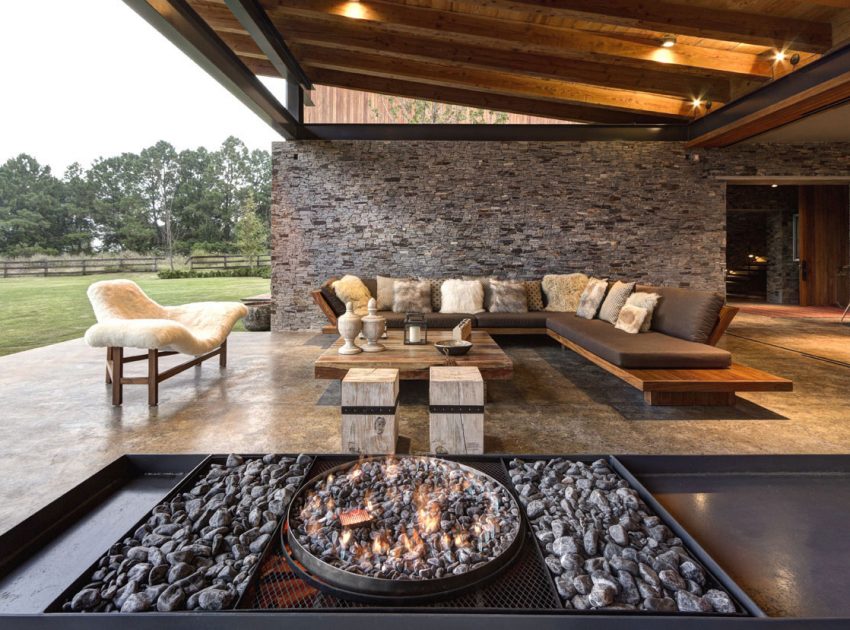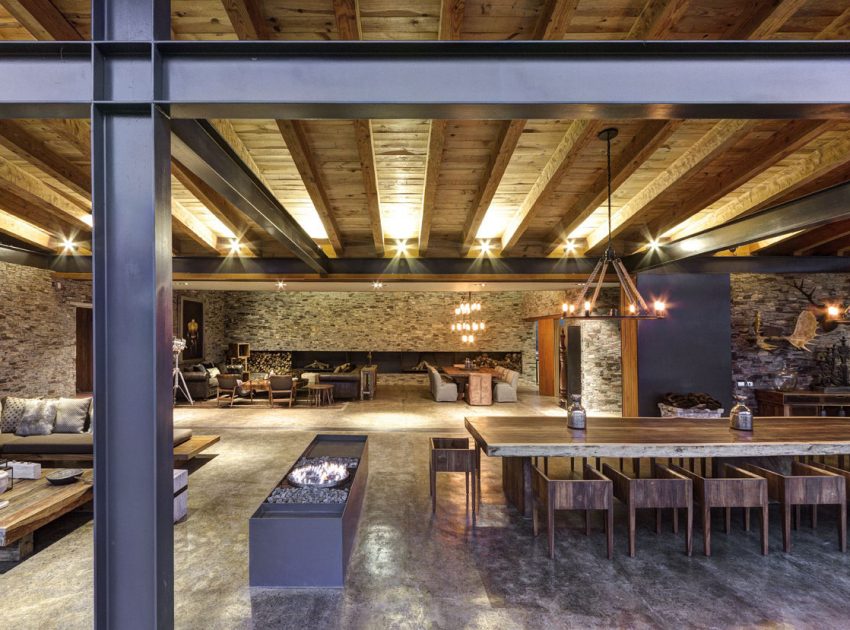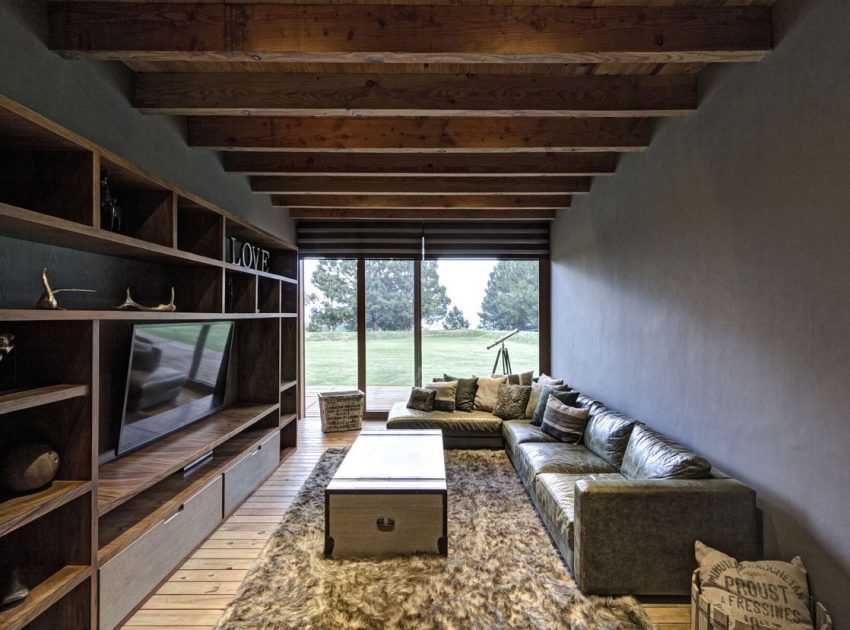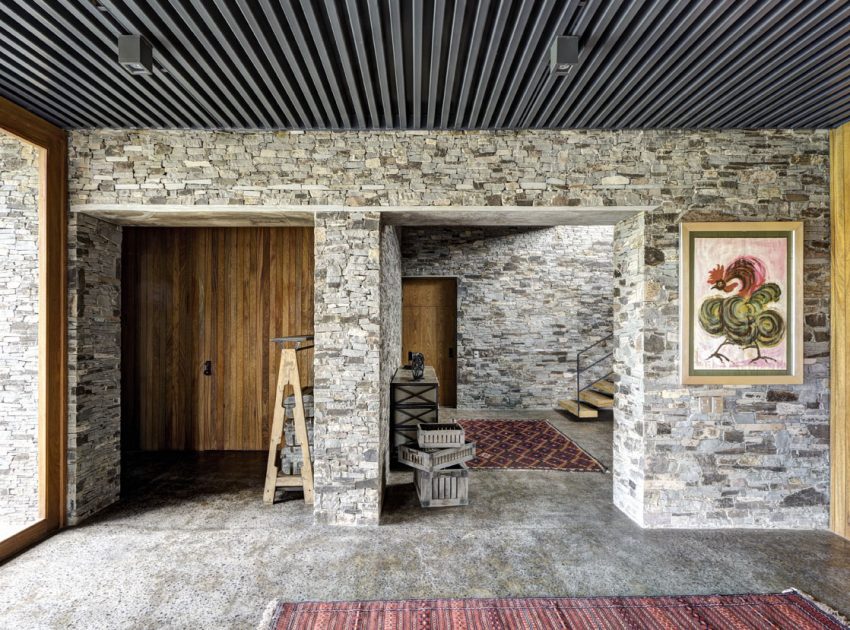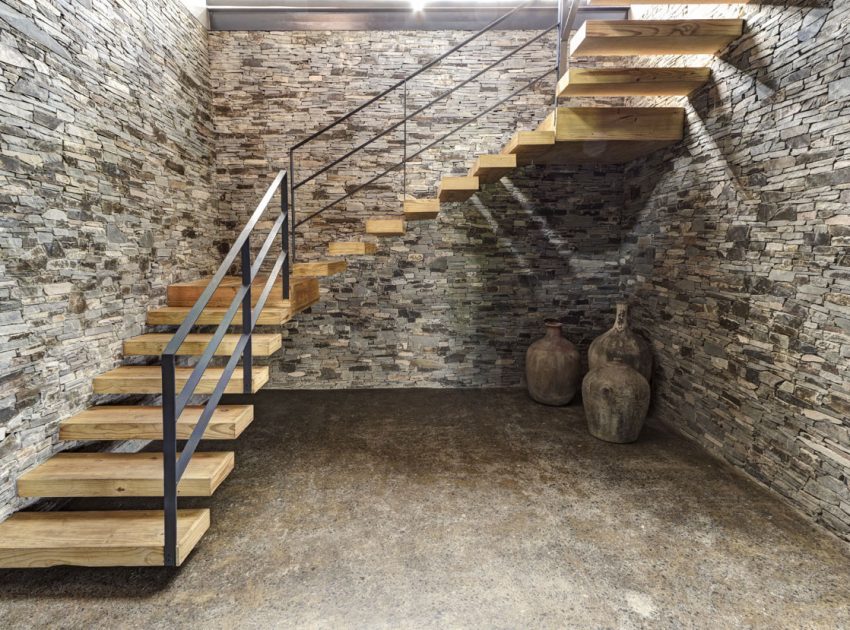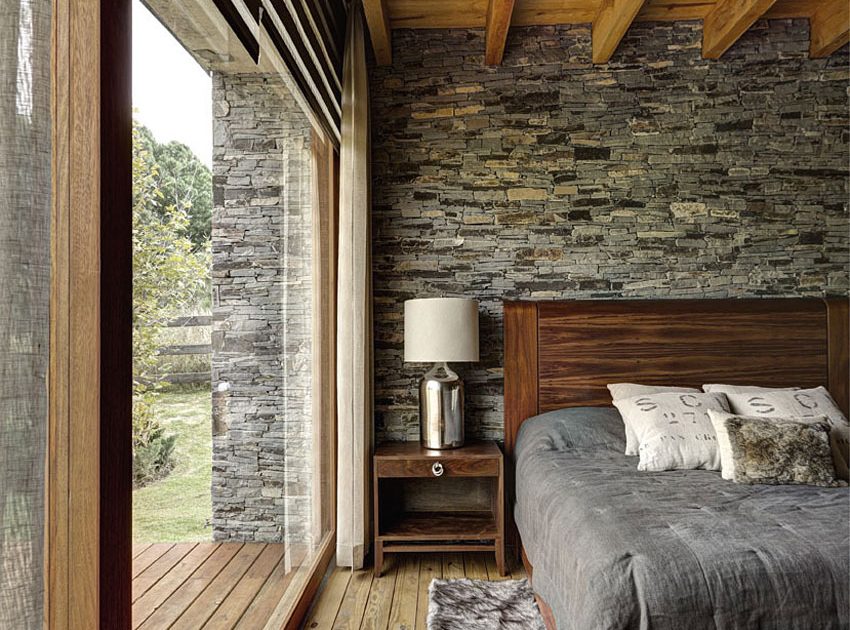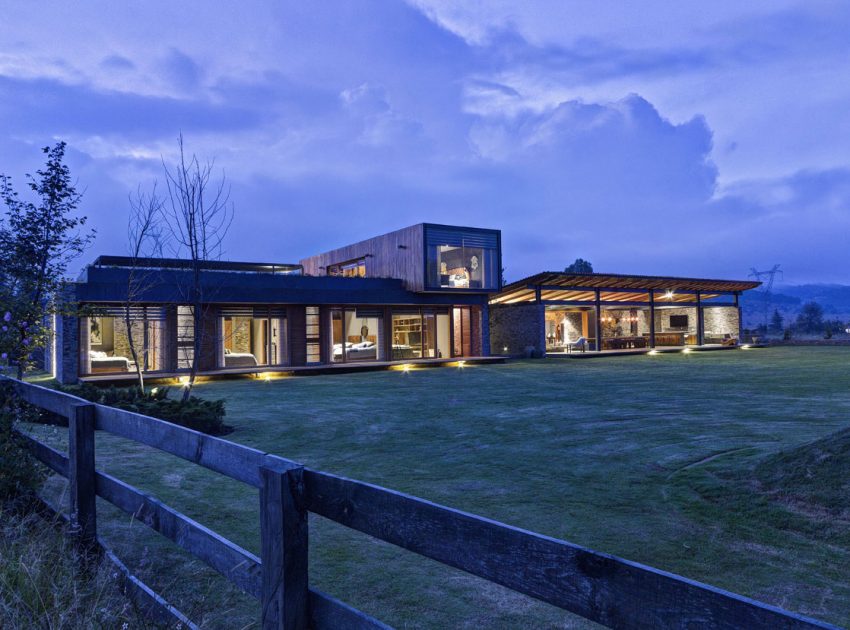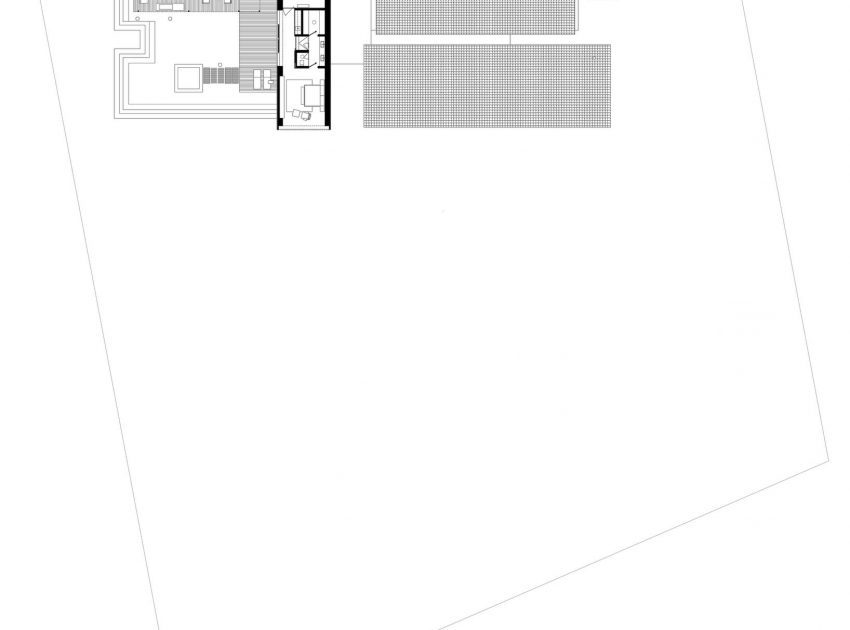 View the complete gallery