House V02 by Julio Vila Cortell
The design is dominated by white with bright accents. The ergonomics of the interior are at a height, which is especially important in a small area of ​​the house. The first floor is dedicated to a living room and a kitchen with a dining room, while the second is occupied by bedrooms.
The façade of the elegant house is formed by clean straight lines and snow-white glossy texture, this work of art is visible from a distance.
A long and narrow staircase leads to the lower level, where an open-plan layout integrates the living areas. A compact living room with a comfortable sofa and an expressive red armchair flows smoothly into the dining area, where the second light is organized. The sleek kitchen, in deceptive gray and white, sits on the opposite side and is separated from the dining area by sliding glass doors.
Photos by: Julio Vila Cortell, Viraje Arquitectura & Germán Cabo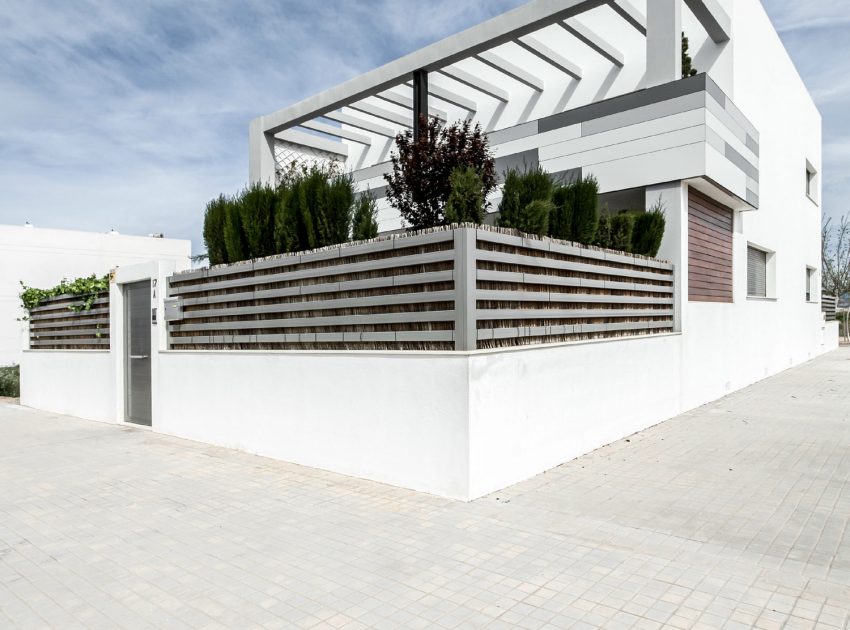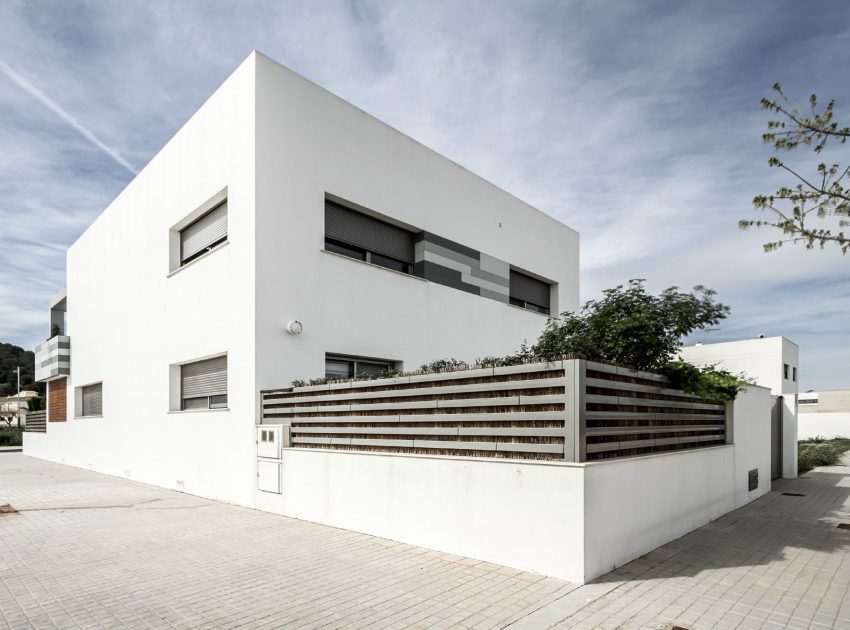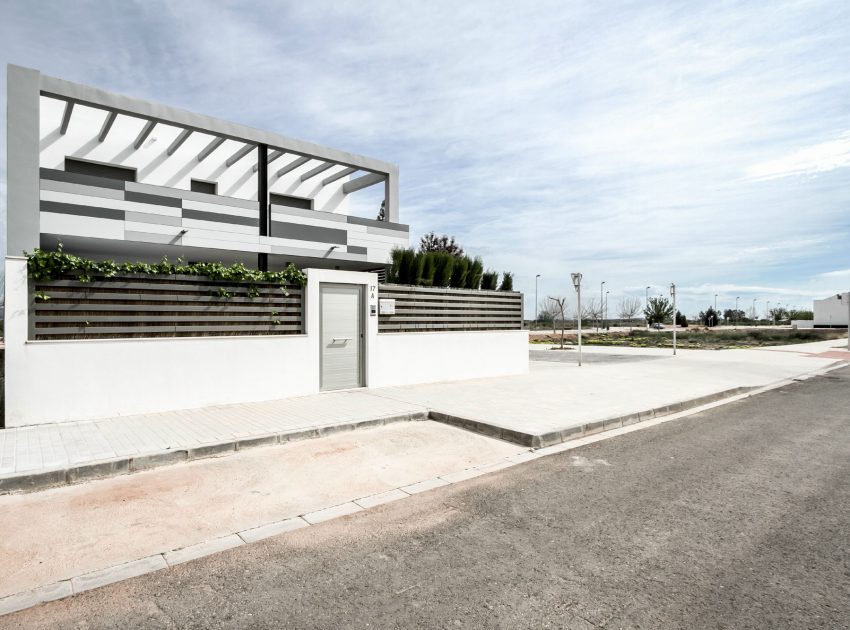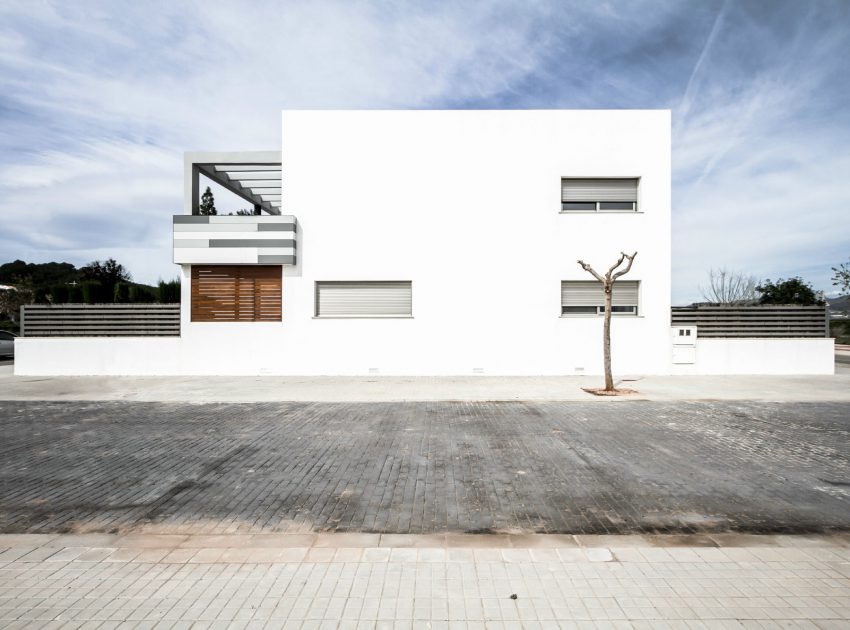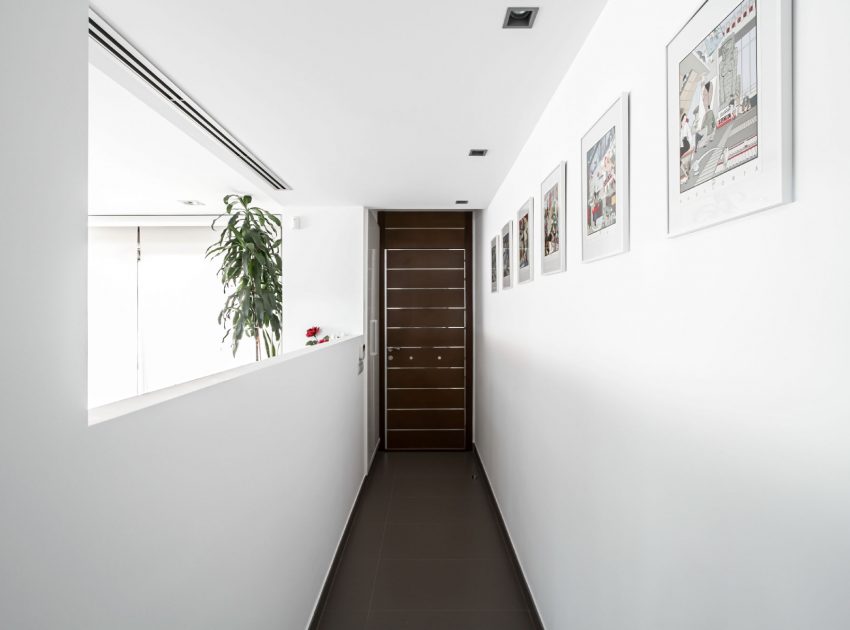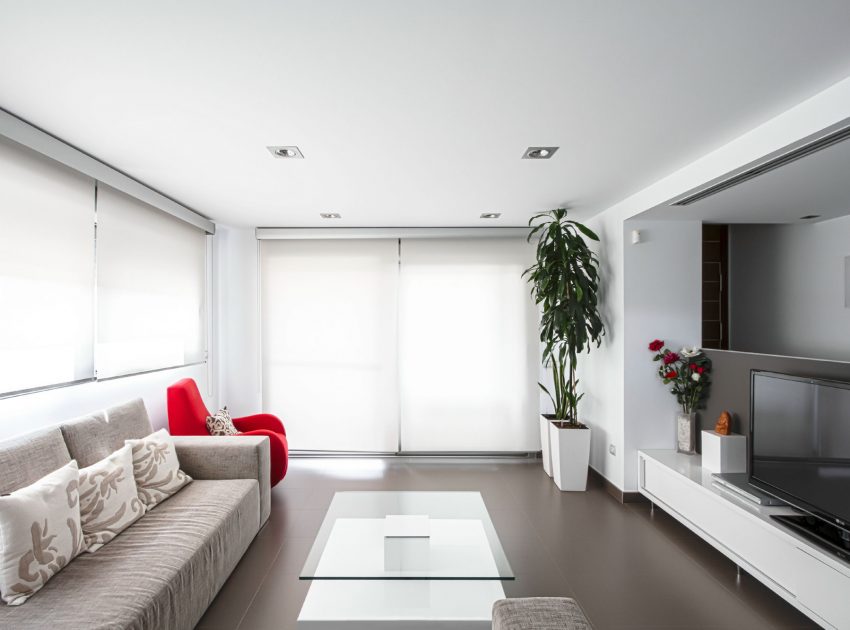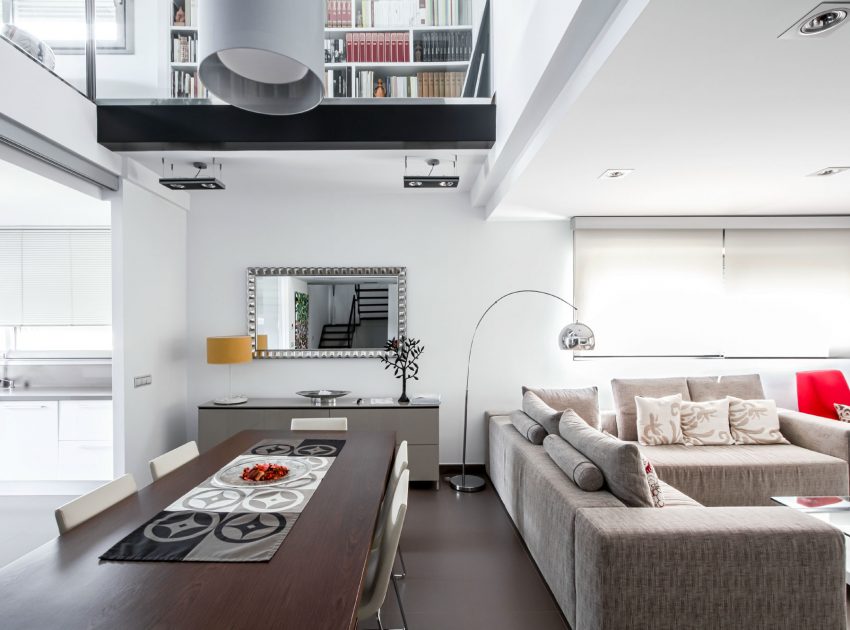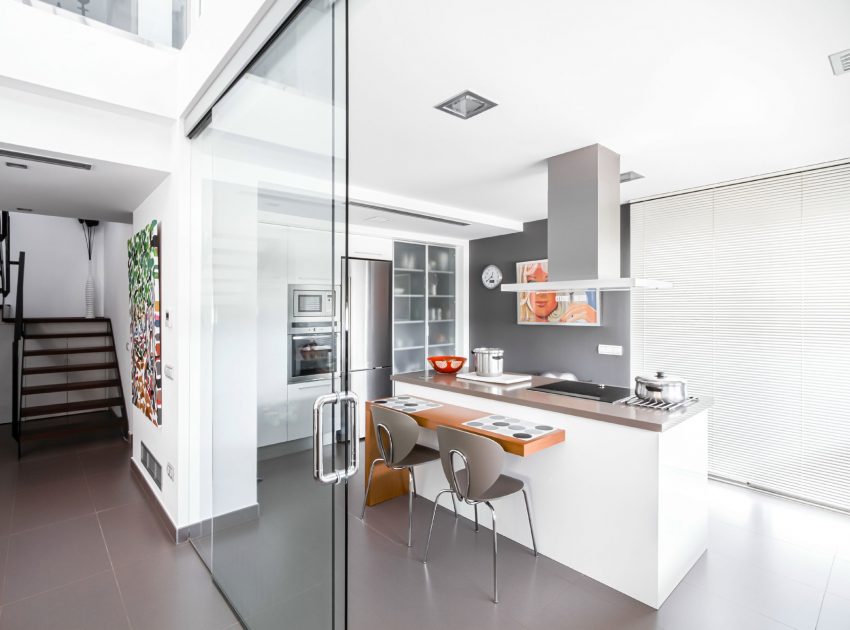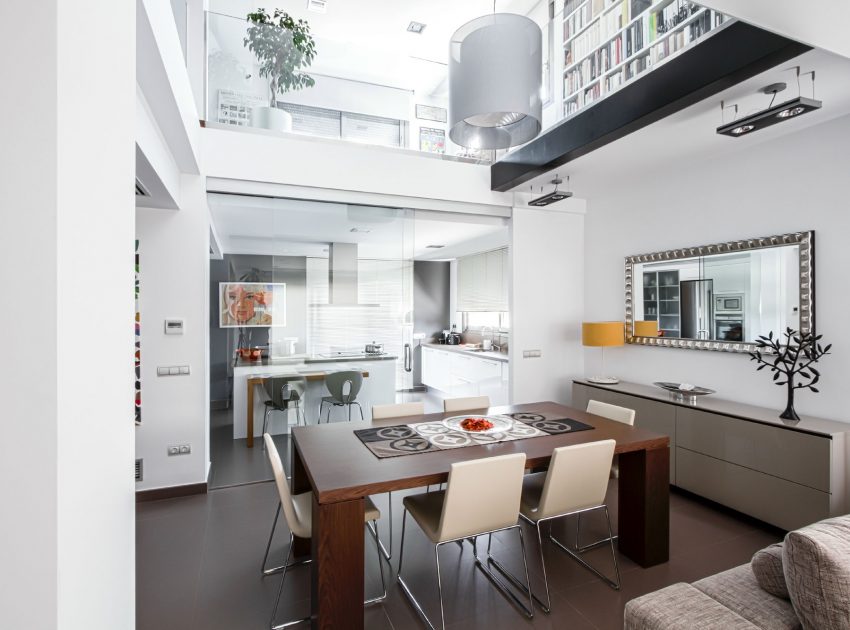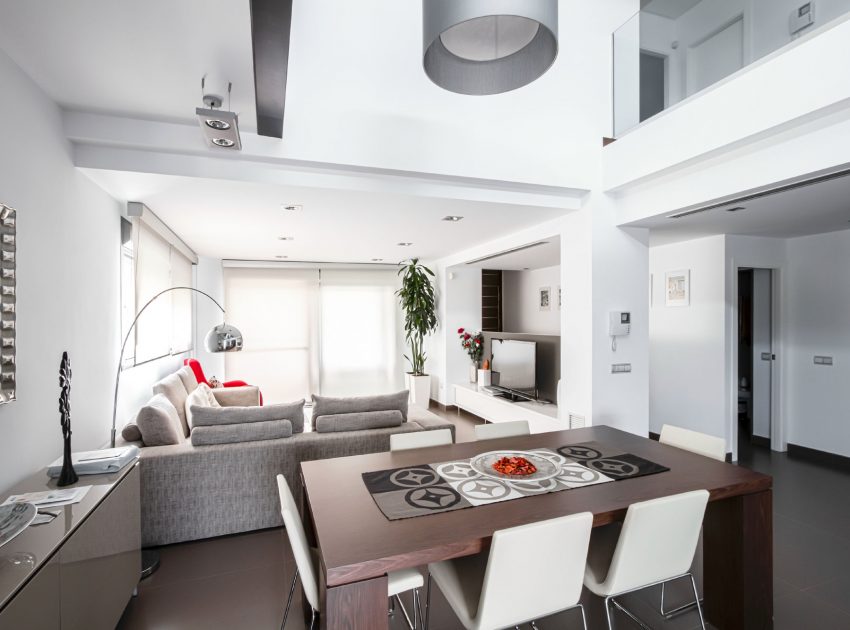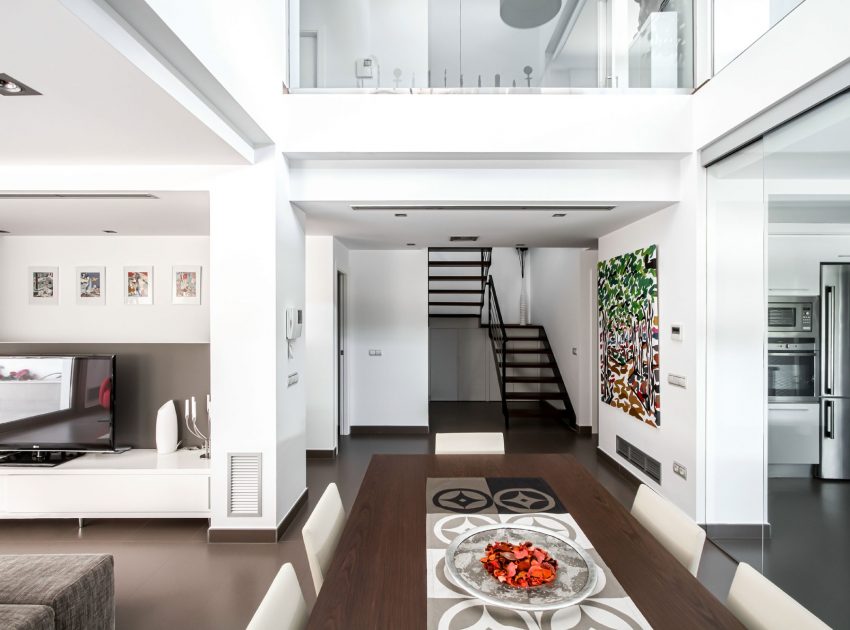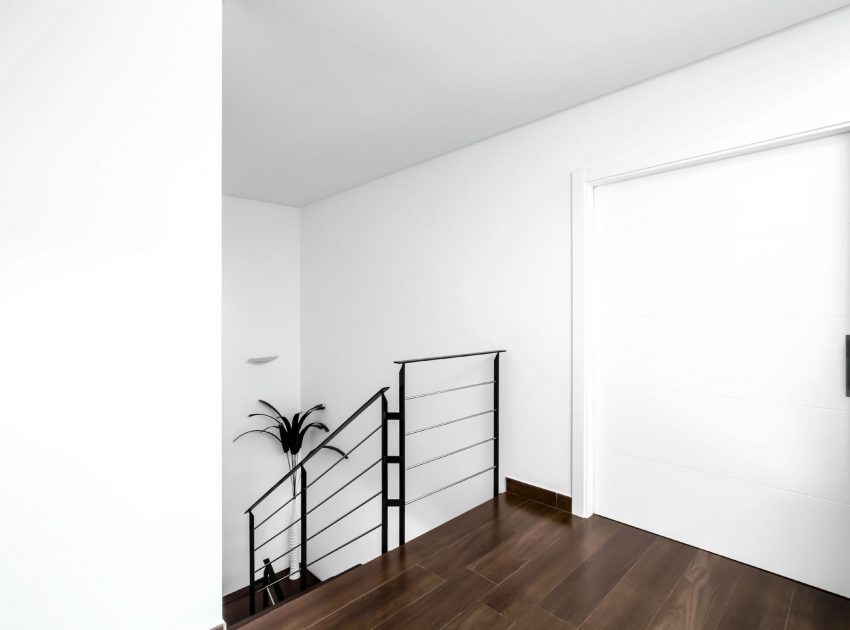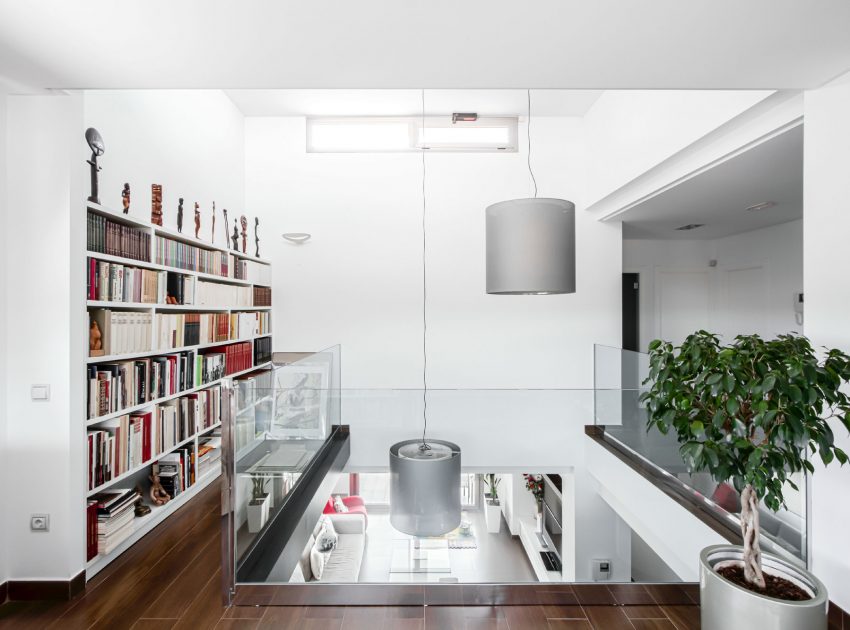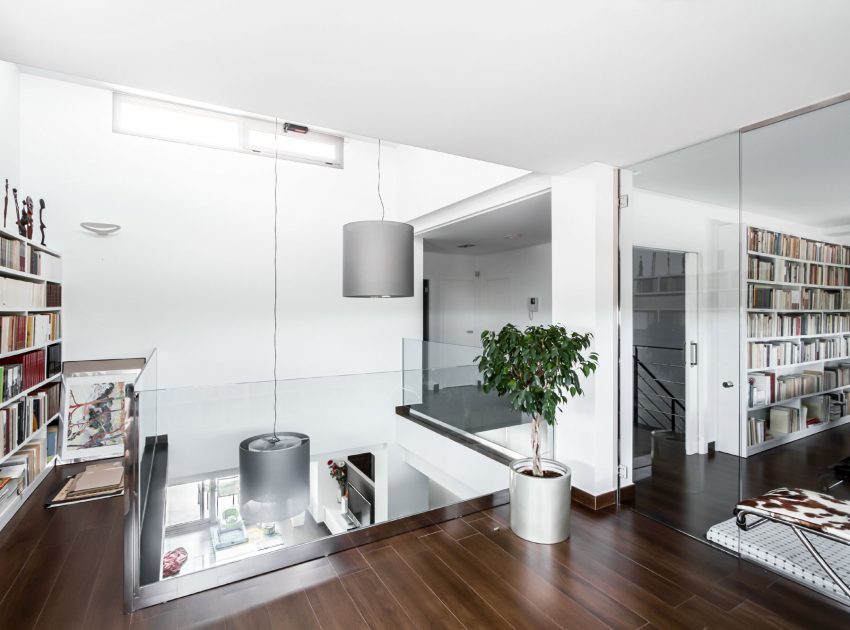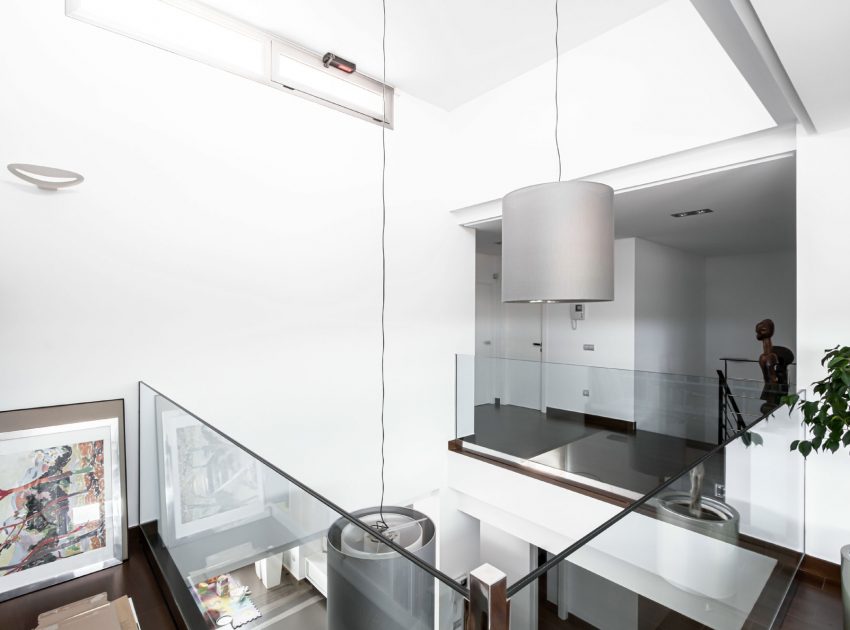 View the complete gallery