Camelot 2 by CON3STUDIO
"In a spectacular mountain setting and strongly bound by environmental regulations, we have created the new vision of the contemporary chalet.
The house emerges from the snow with the hues and geometric hardness of a rock, built mainly of wood and glass, with a simple alternation of solids and transparencies. In fact, one gets the impression of being in a sort of "black box", deliberately uniform and opaque, in which the only protagonist is the natural setting. The building was conceived with almost total energy autonomy, for example through the use of renewable energy (solar panels), low consumption technologies (heat pump, recovery of the air extracted from the environment, radiant panel heating) and construction techniques with high thermal insulation performance (double-chamber glazing with gas, roof and external cladding with strong thermal inertia, etc. ..).
The project dealt with the theme of prefabrication in wood on an ad hoc design. We designed the building with a laminated wood structure and a wood and glass casing, it was engineered and pre-ground in carpentry and then assembled on site on a stone-clad reinforced concrete base. The demolition of the old house and the reconstruction were completed in a summer season, from May to October, before the arrival of the new snow. It was a logistical challenge won with a strong construction site organization and also with the will of the company that worked alongside us and kept deliveries."
Photos by: CON3STUDIO & Gaelle Le Boulicaut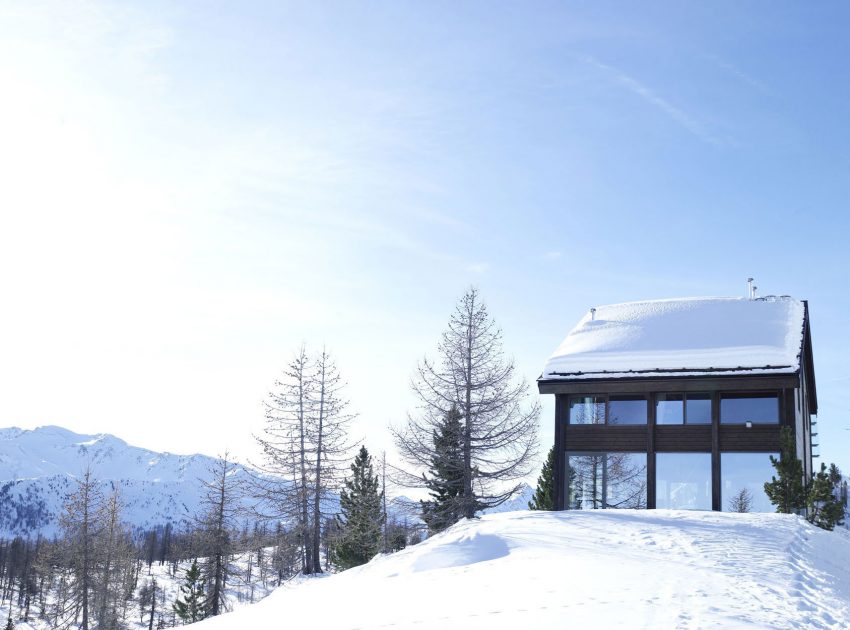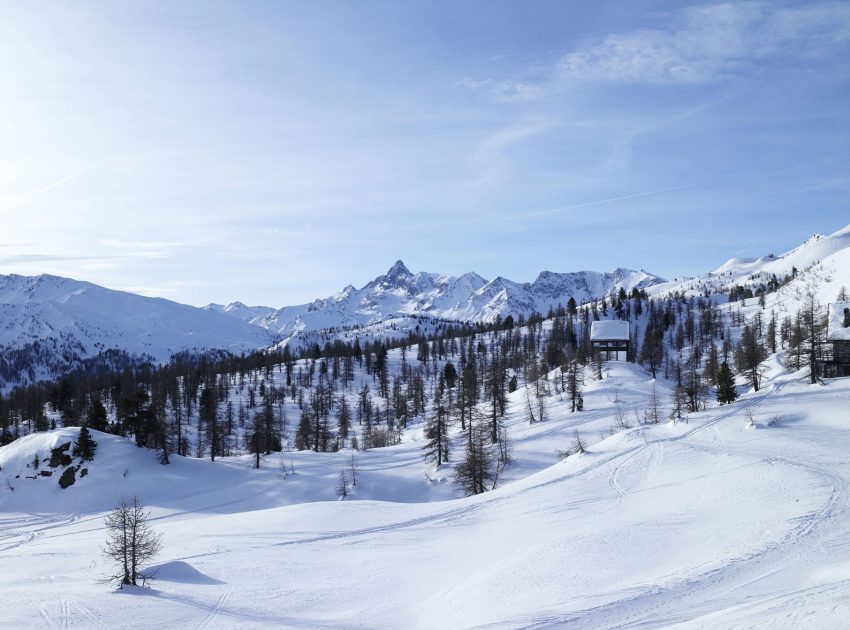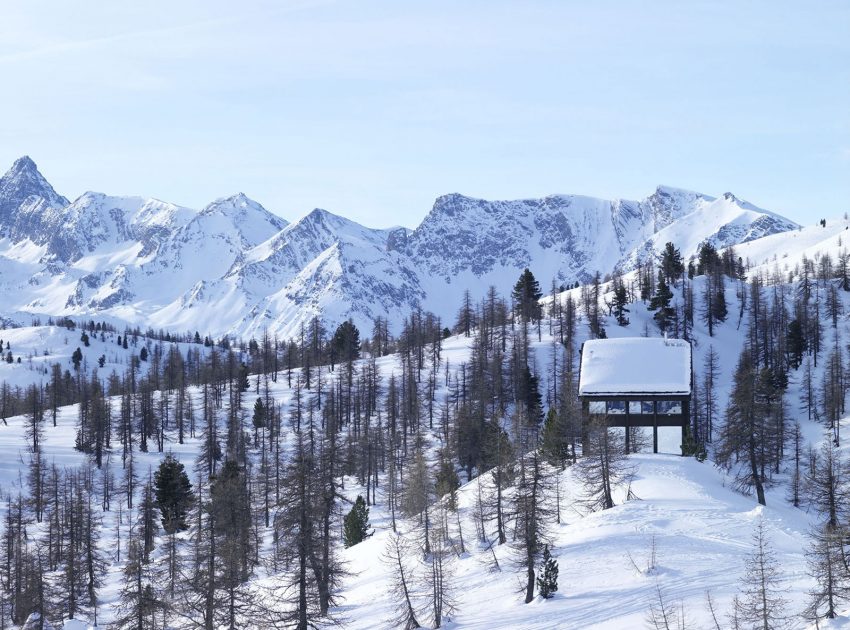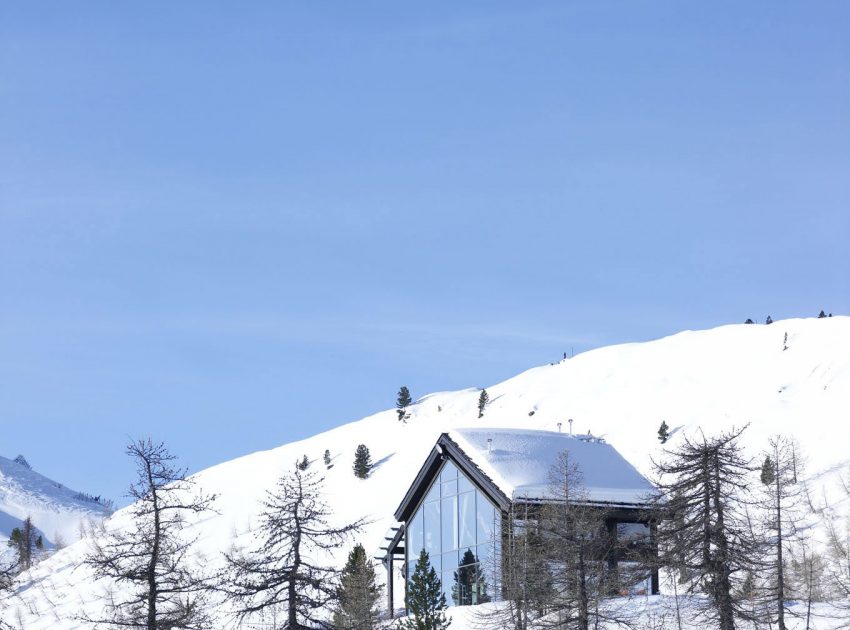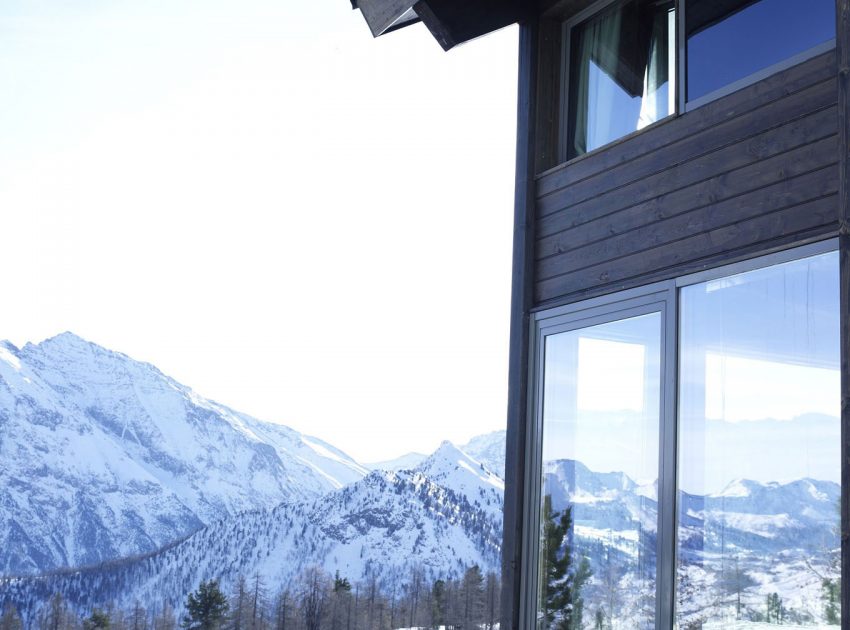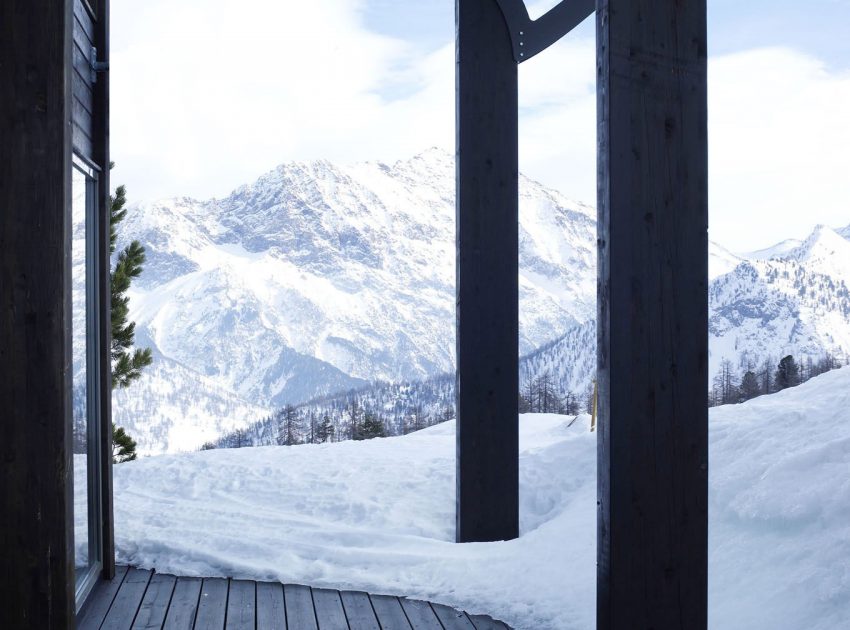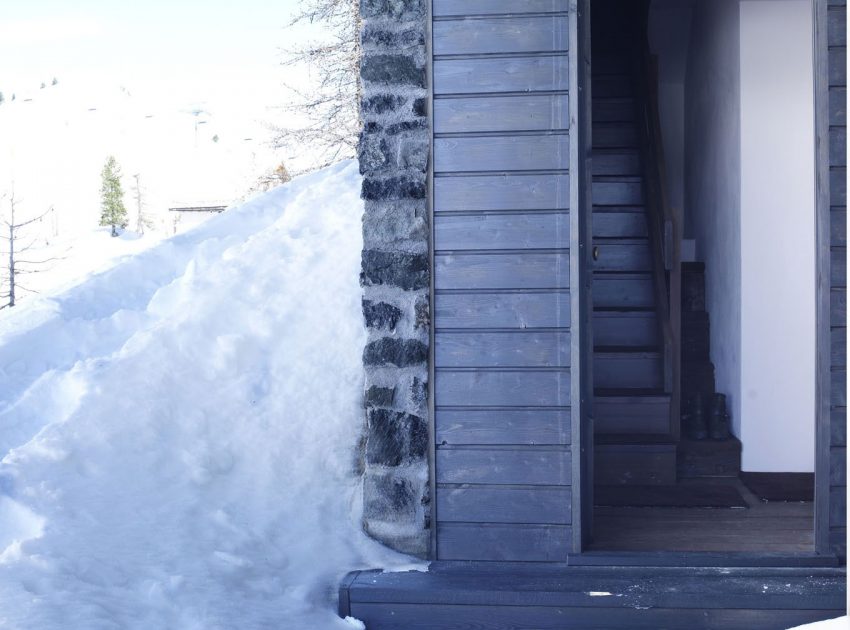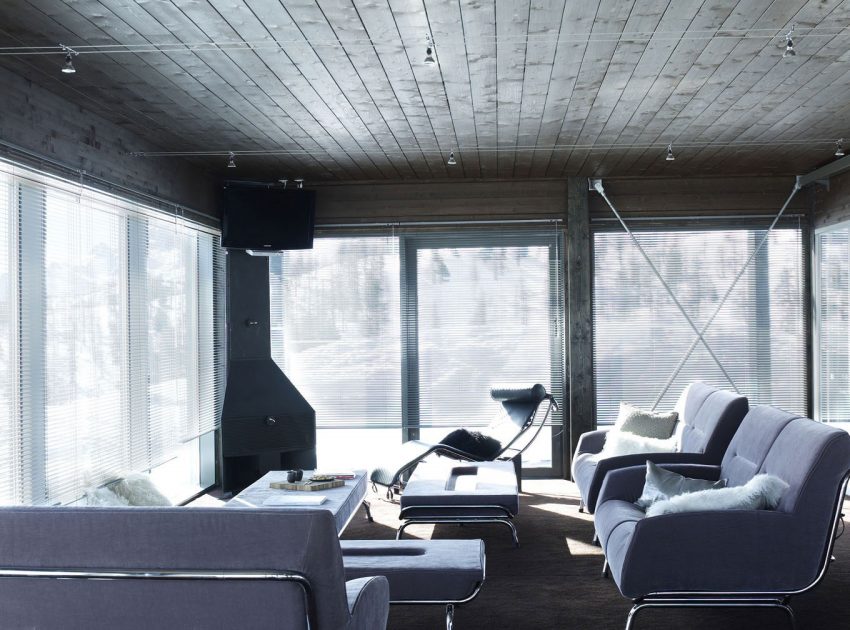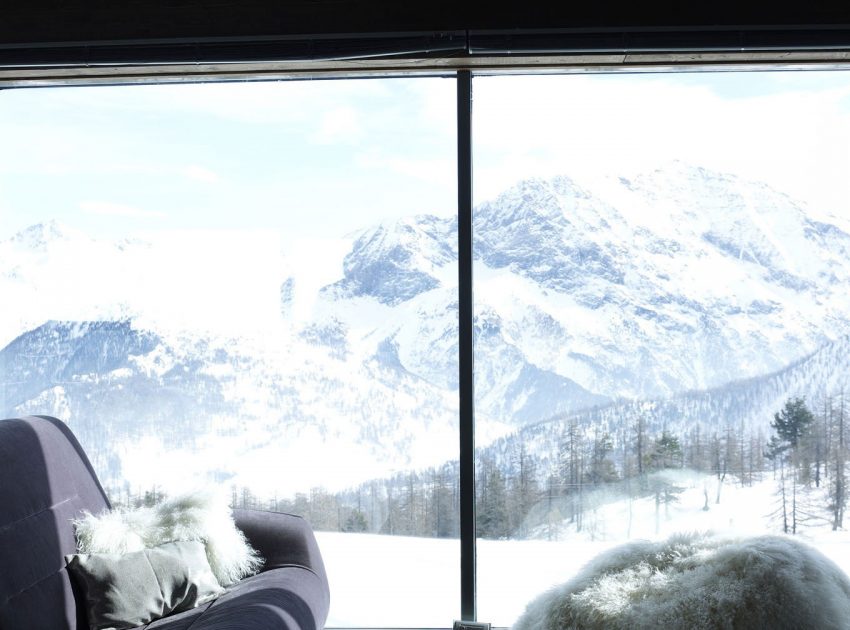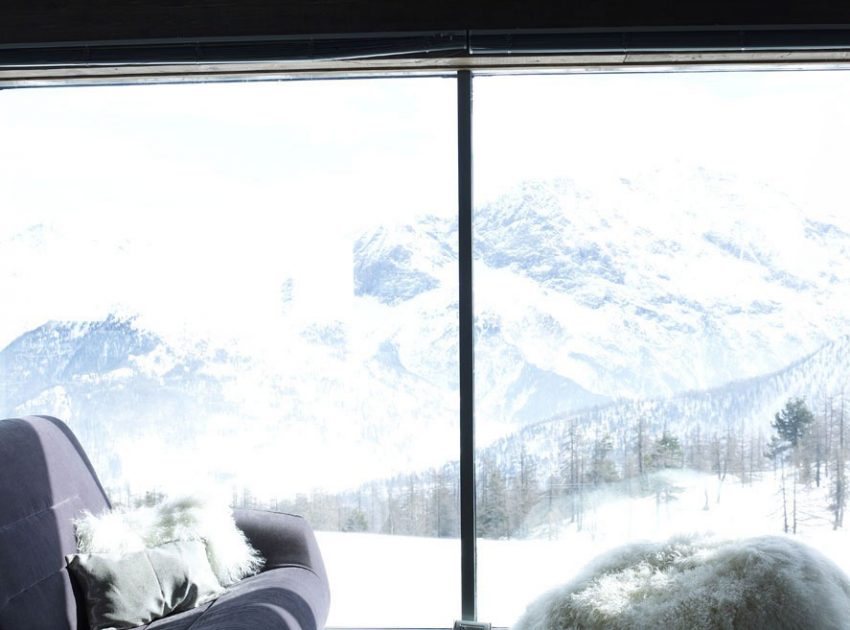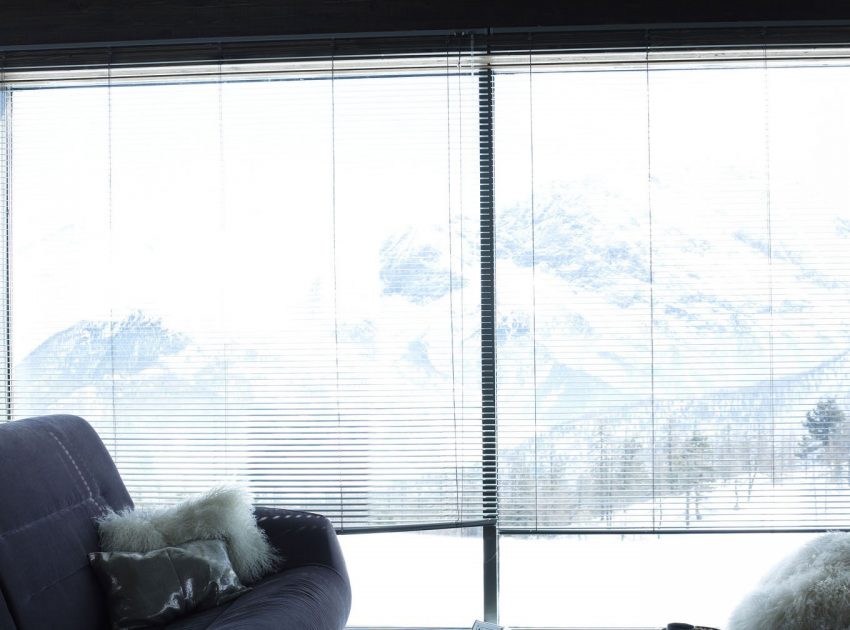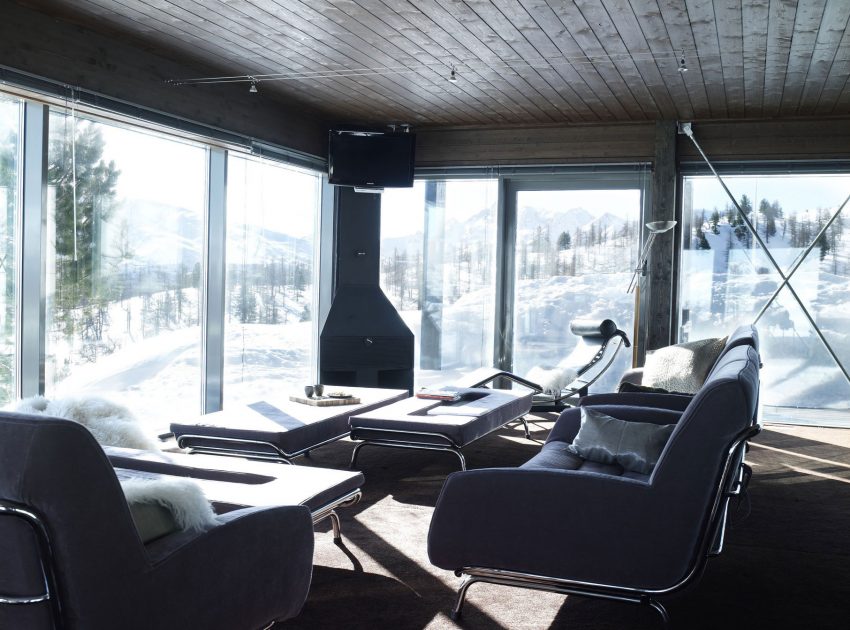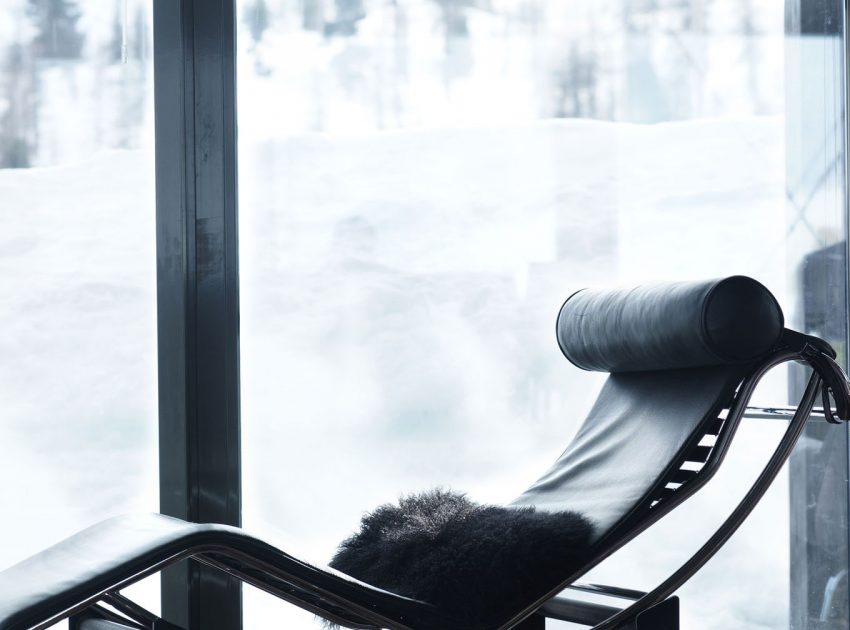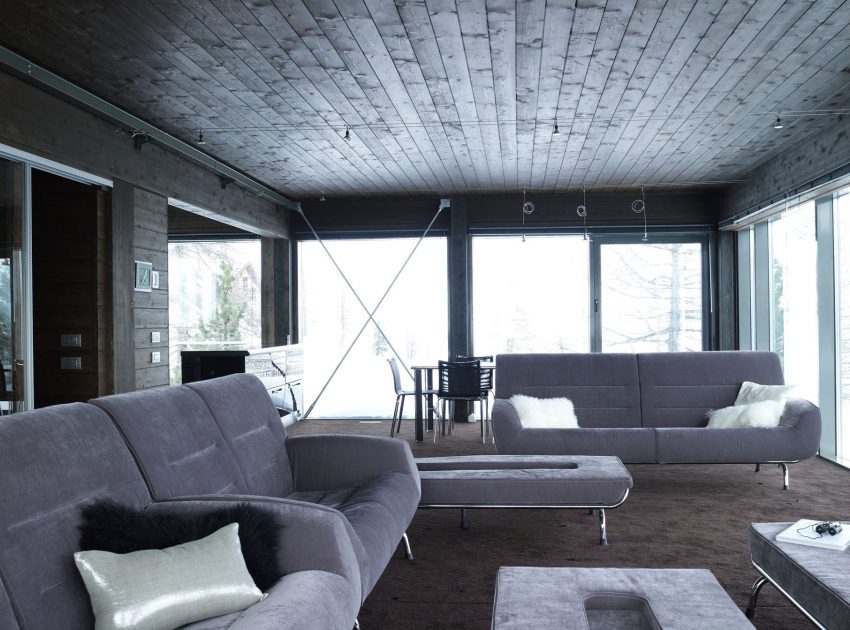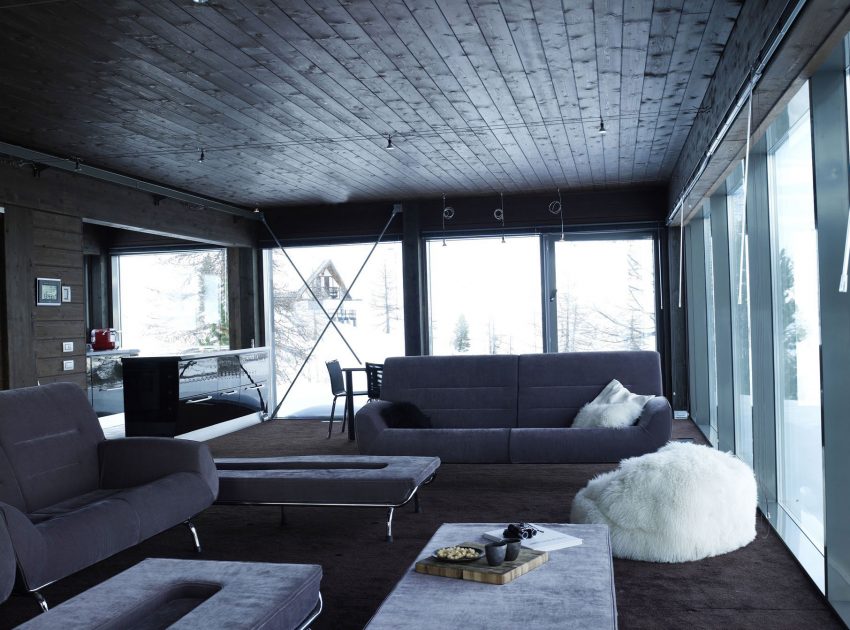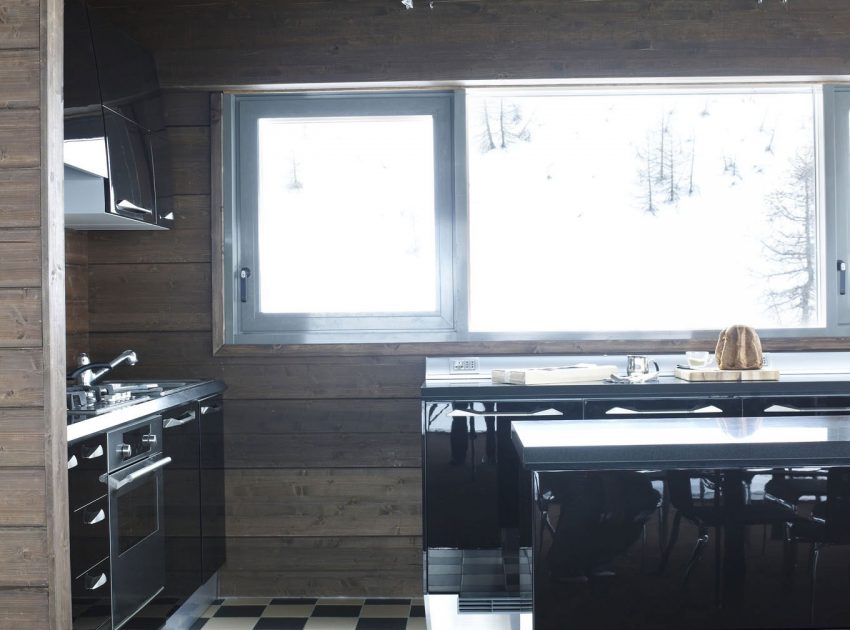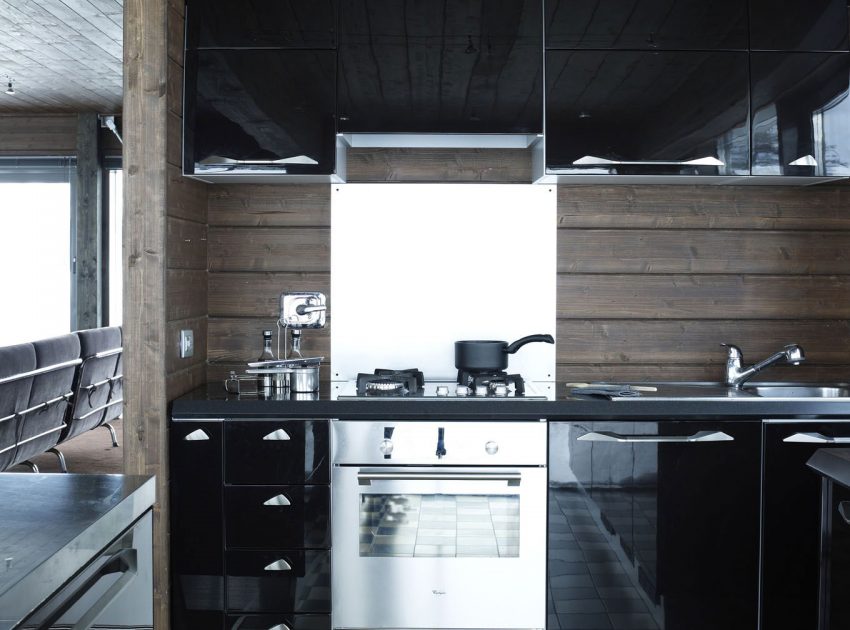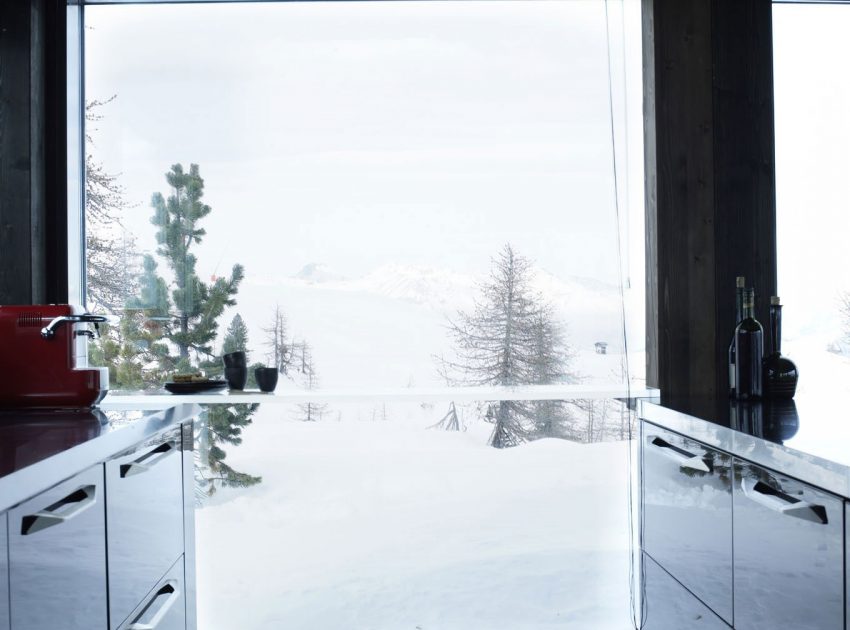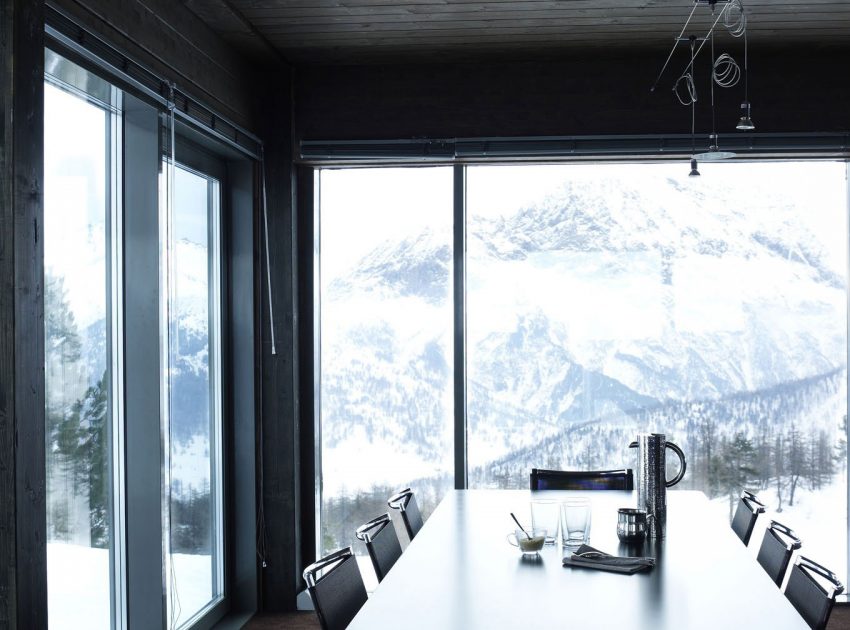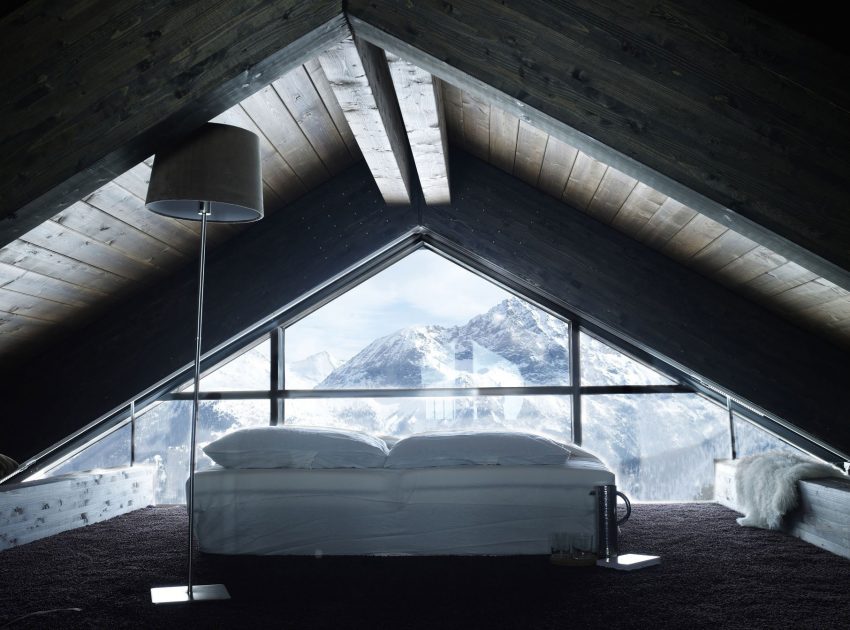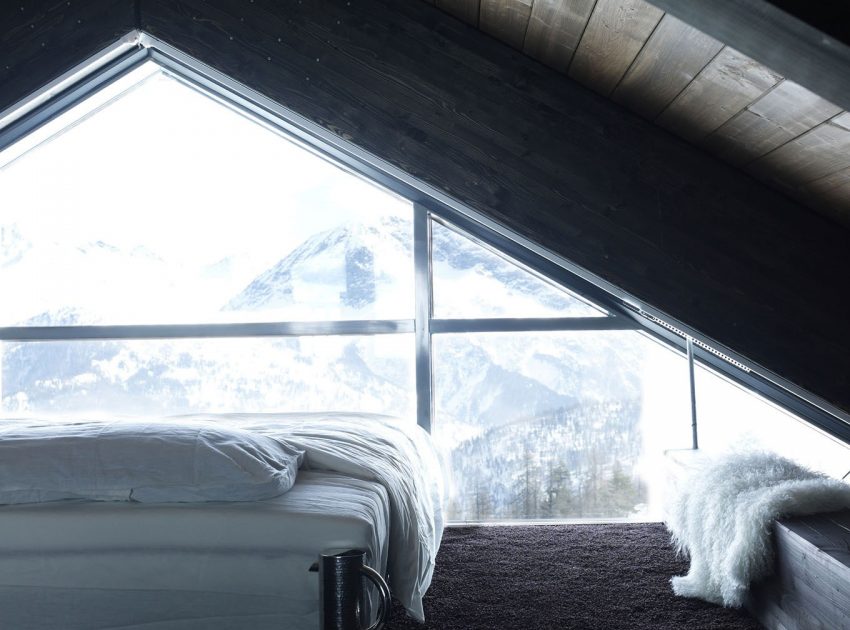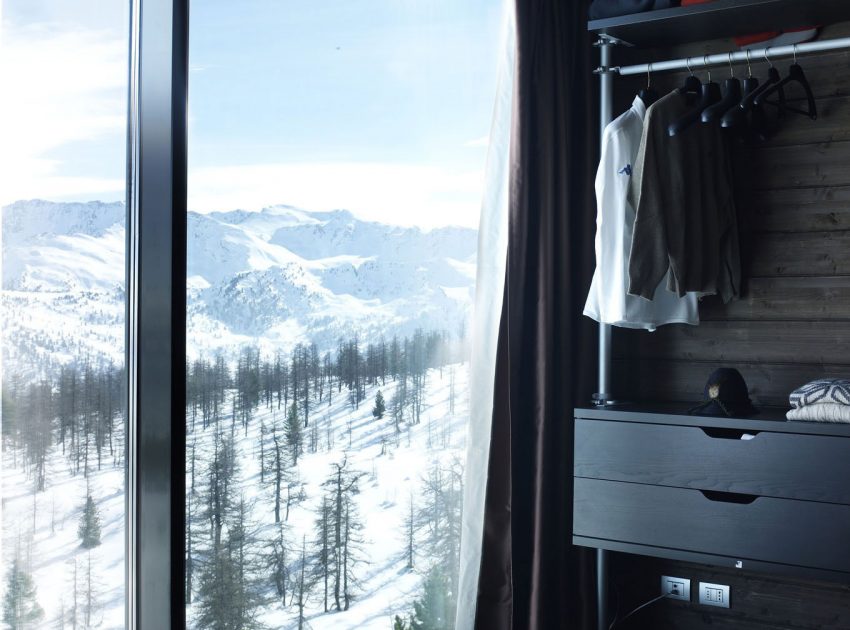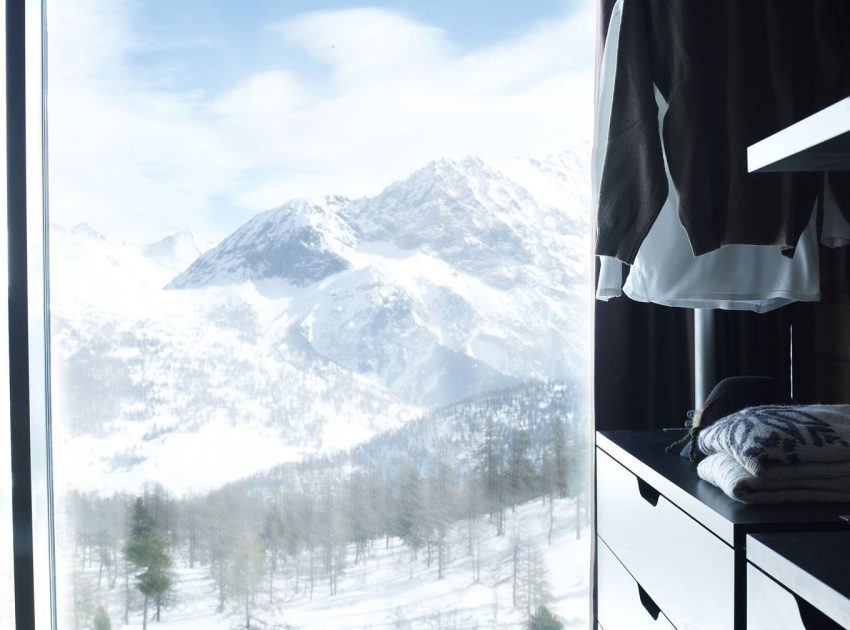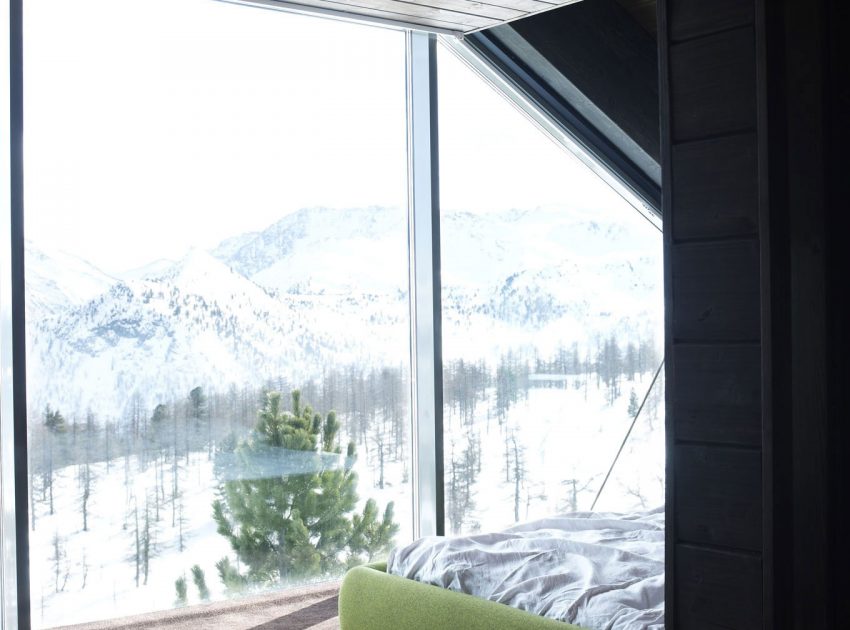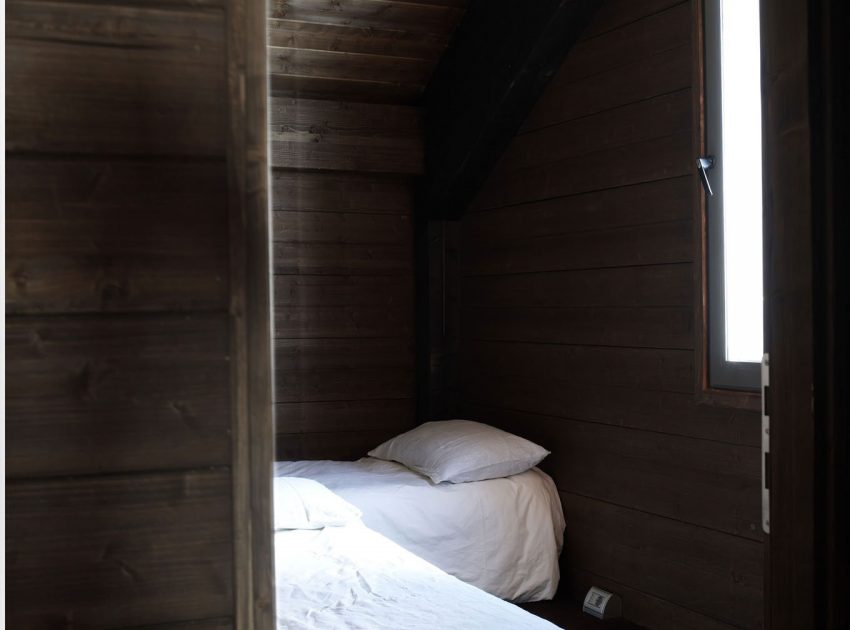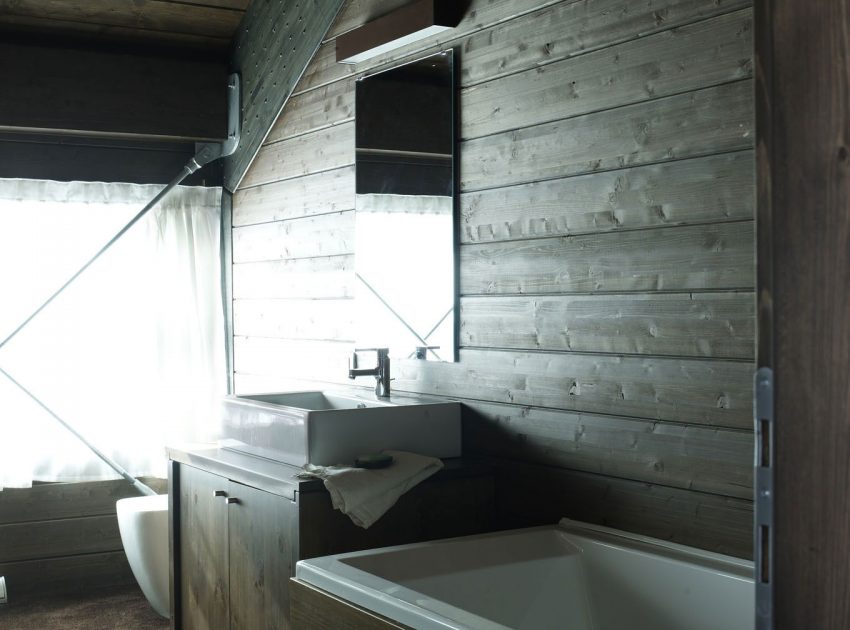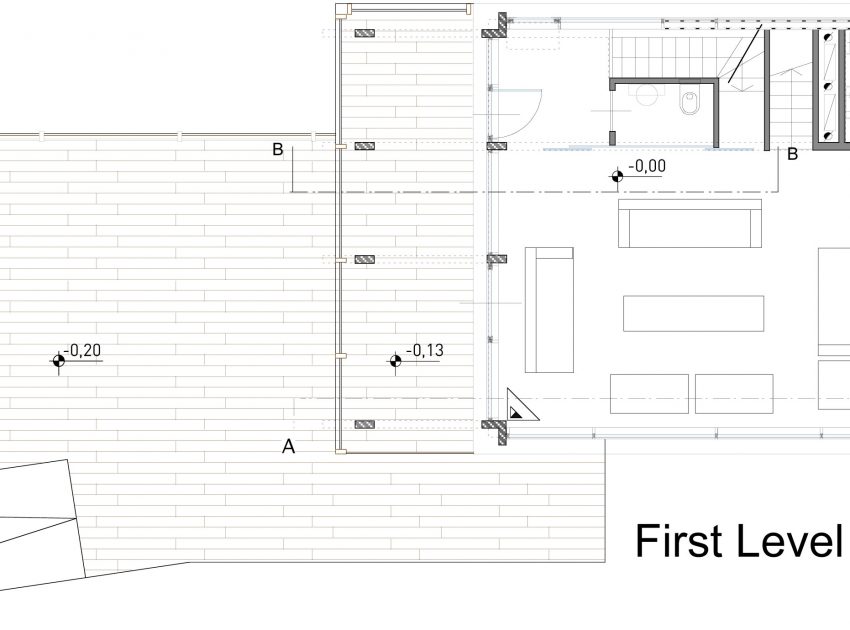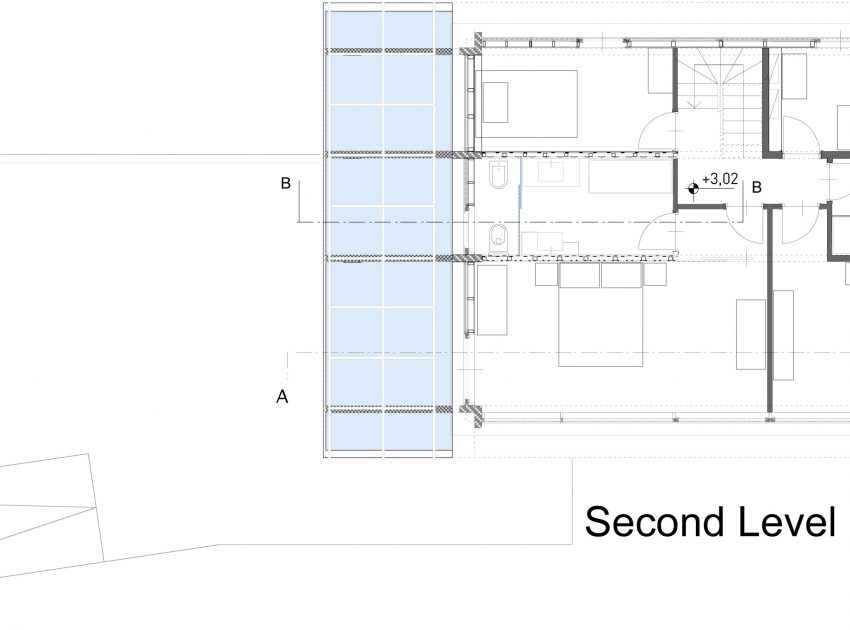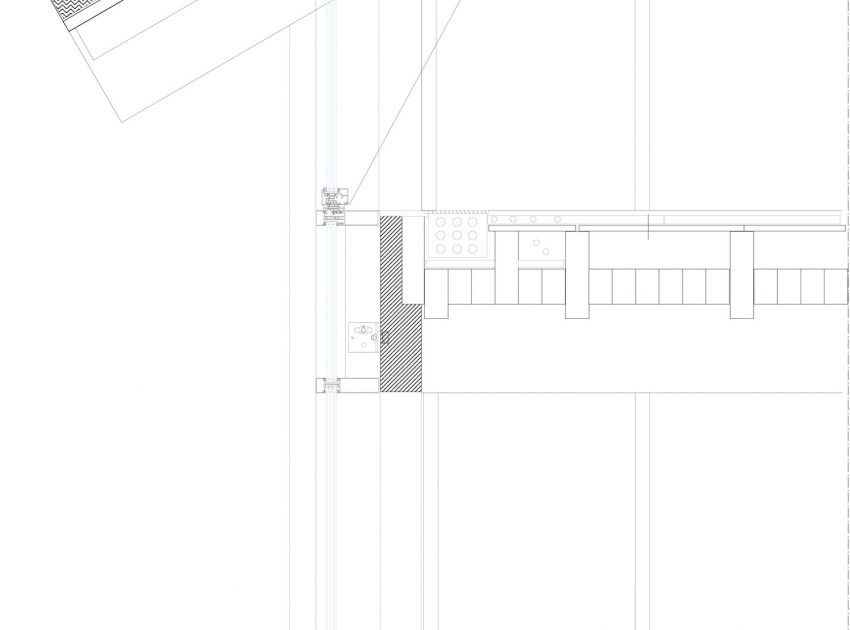 View the complete gallery