Janus House by Kennerly Architecture & Planning
"A house on a through-block lot responds to its dichotic circumstance with two distinct faces – A restored Victorian facade addresses the more formal northern frontage, and a modern one opens to the south across the other – an ad hoc row of homes, cottages and small apartment buildings.
The old facade is an elegant mask fronting three original rooms of handsome proportion. The modern face is an open gable framing two levels of family rooms with operable glass walls and a syncopated screen of white recyclable plastic.
Inside, old and new blend together in an open suite of rooms. Upstairs, the existing attic was mined for unused space to create quirky gabled bedrooms each with its own character."
Photos by: Kennerly Architecture & Planning & Bruce Damonte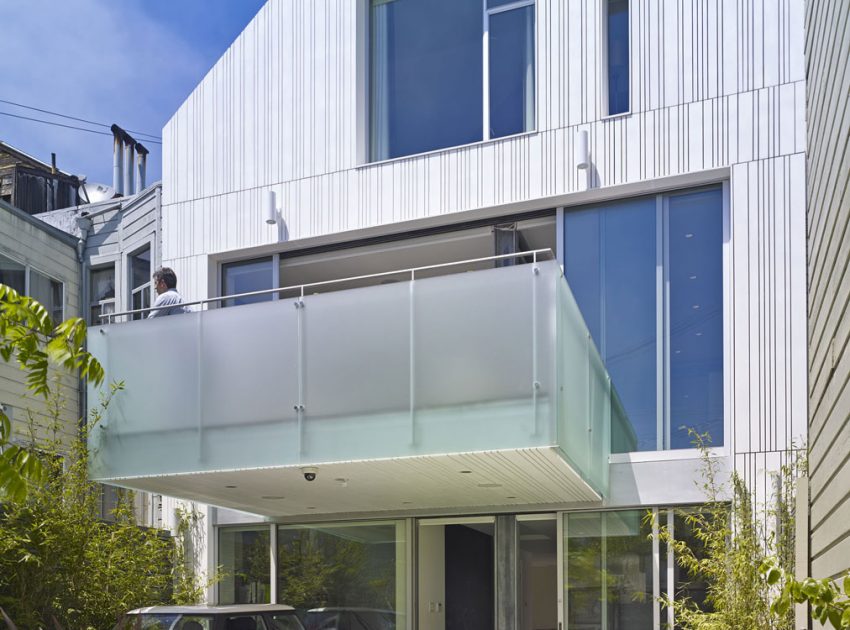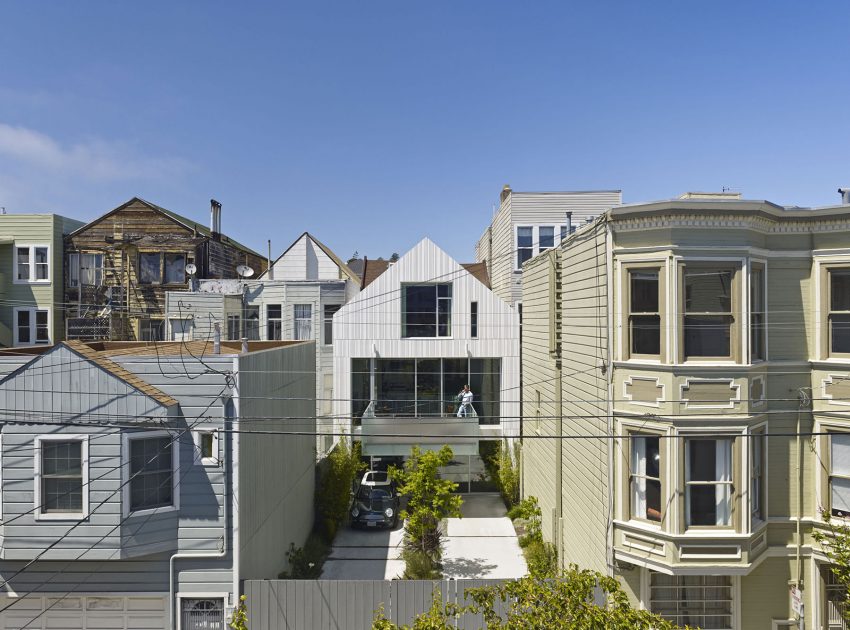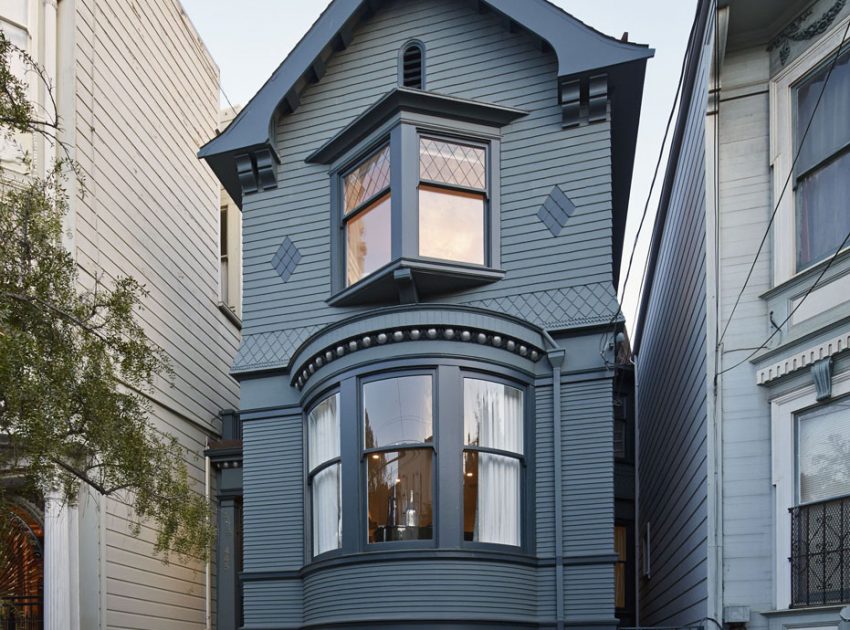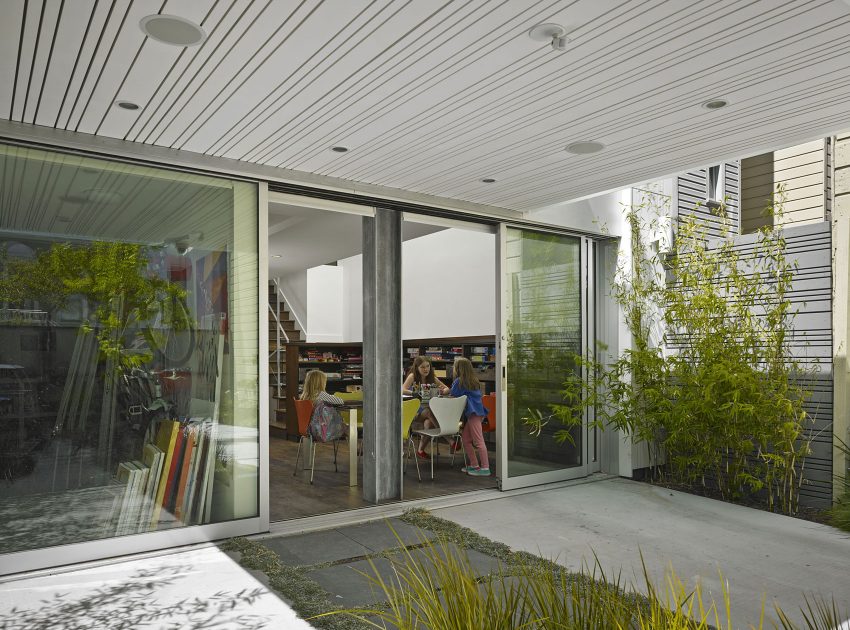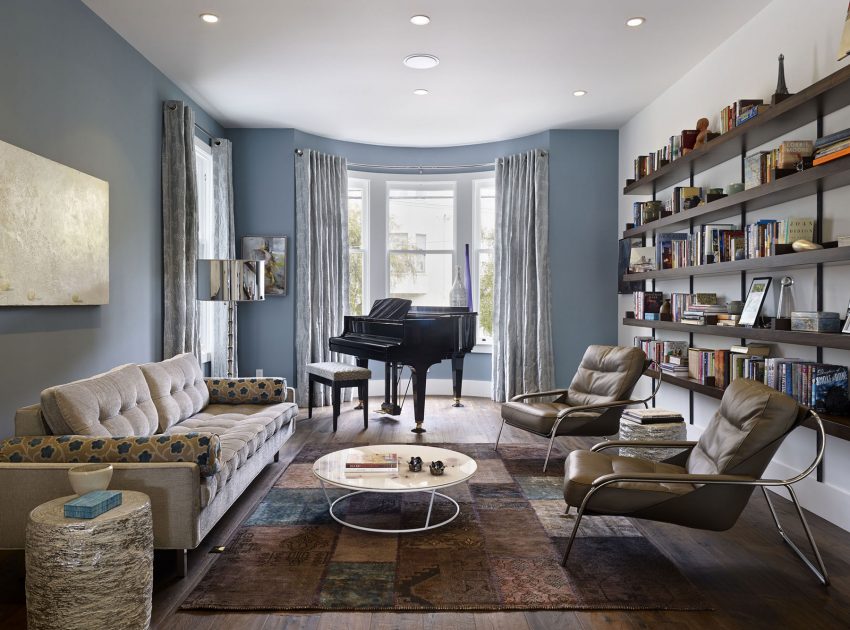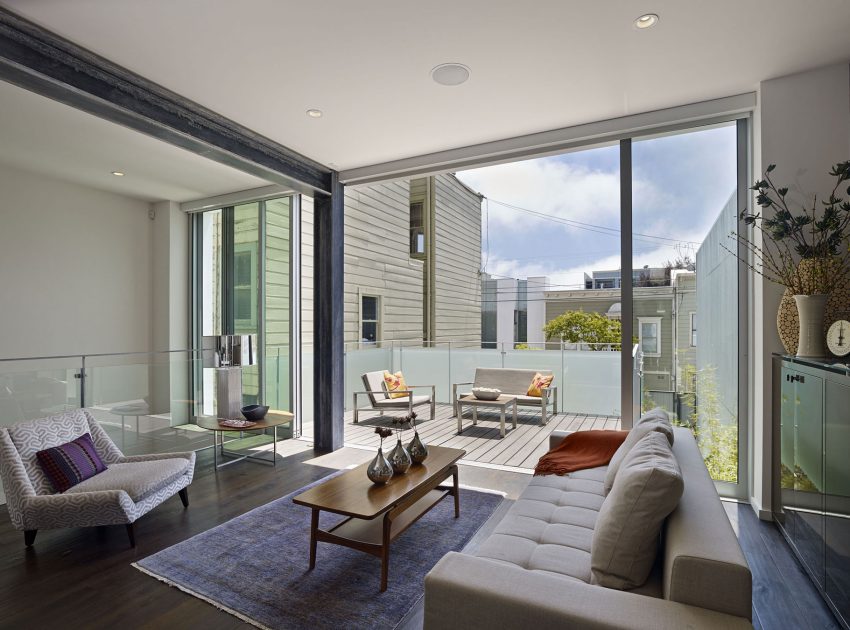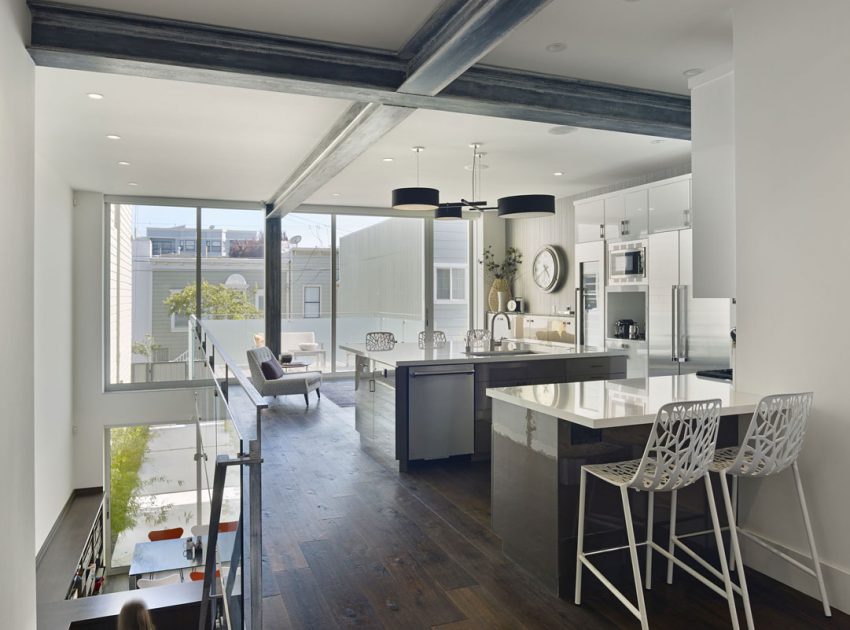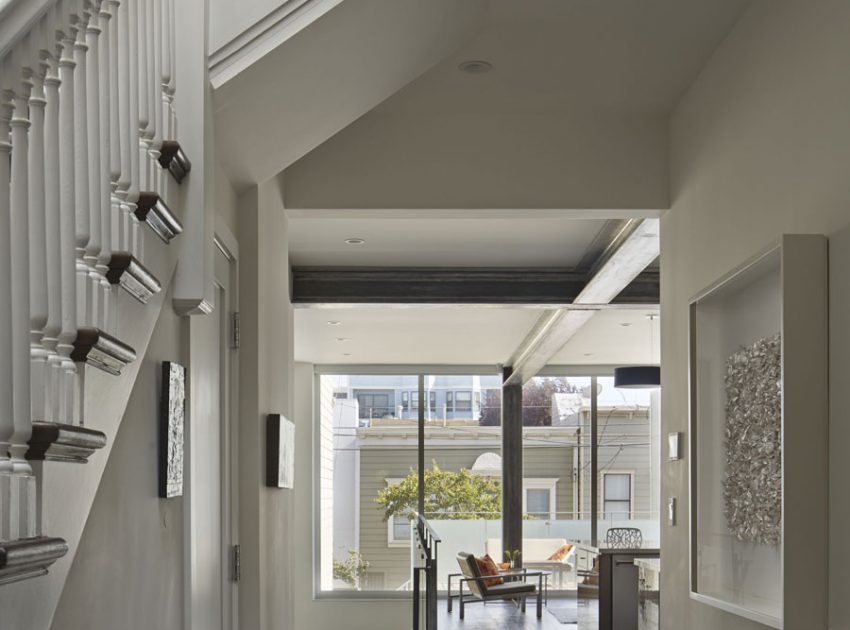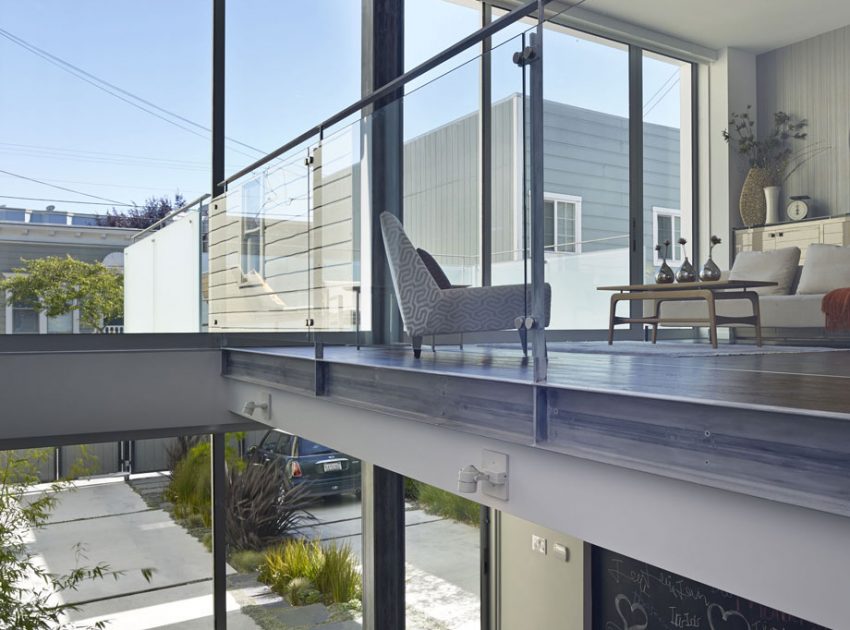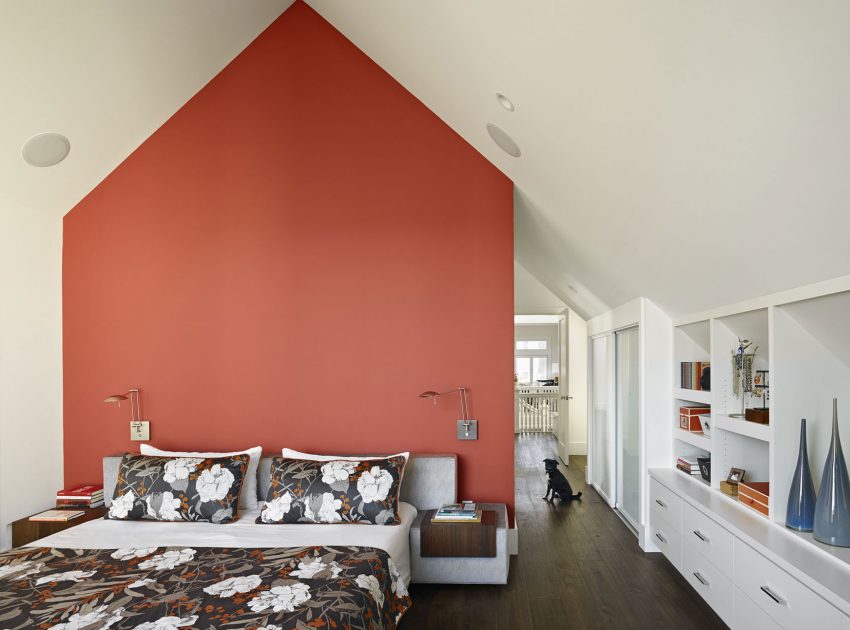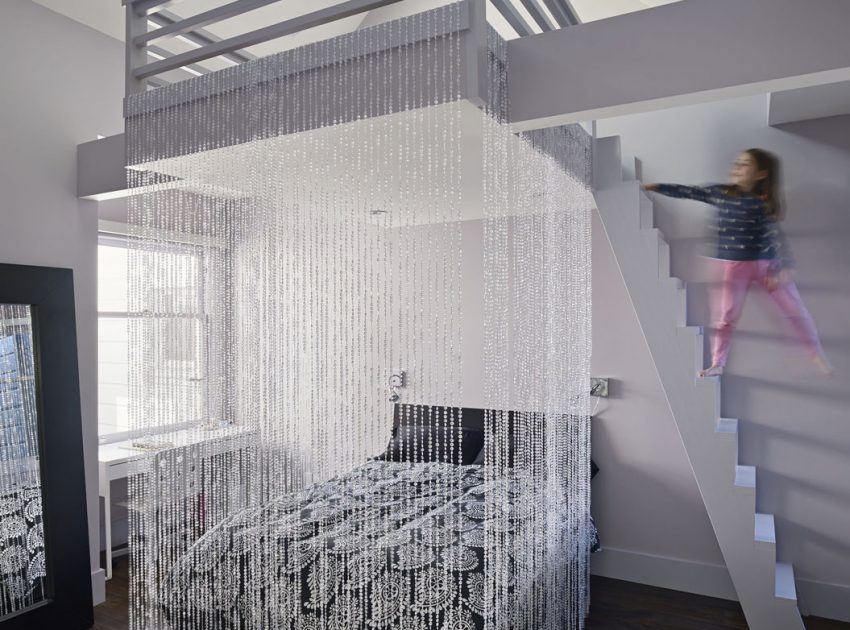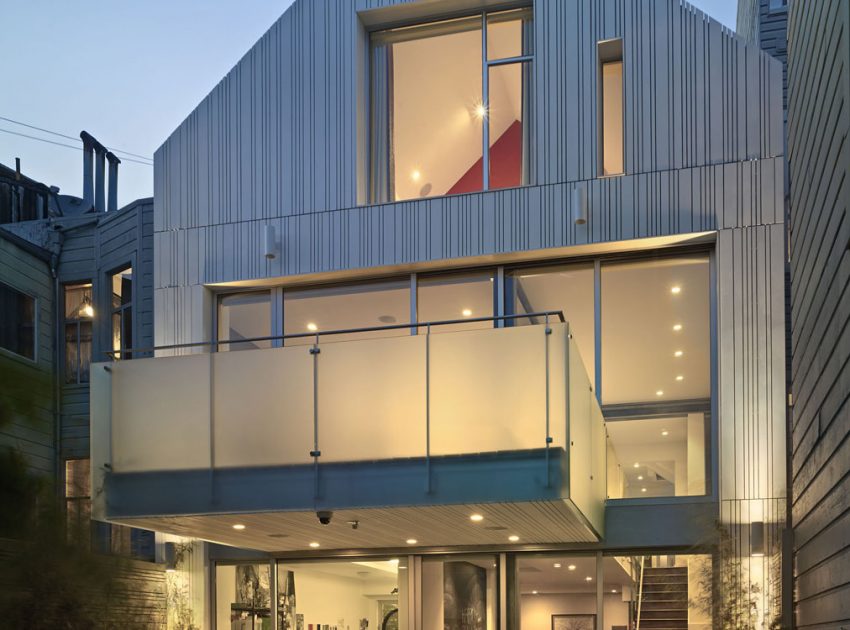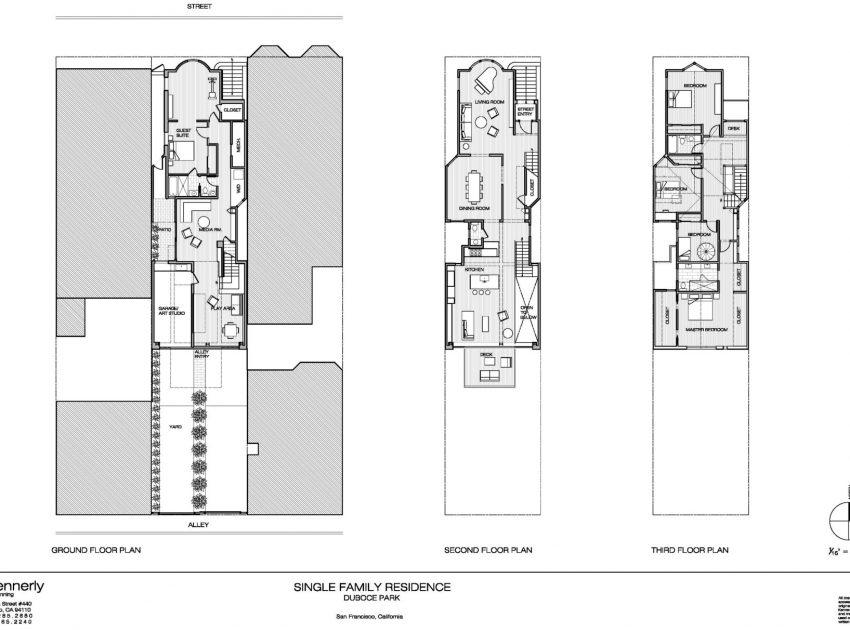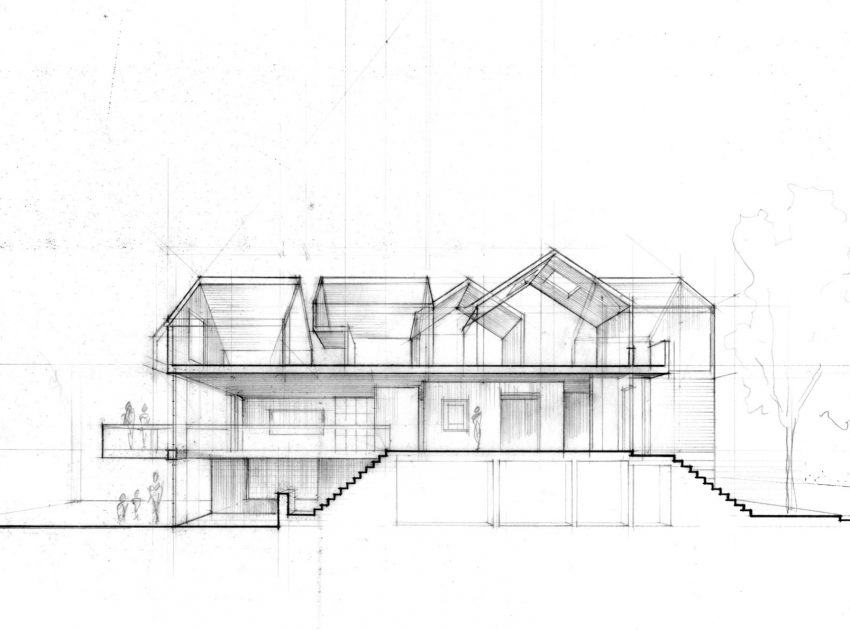 View the complete gallery