Comfort of Modern by NG Studio
"Beauty of nature in Cote d'Azur has impressed a Team of NG-STUDIO to create the pure delicate interior for private apartments in Monaco. They brought a nature into the interior and have designed a harmony space for comfortable life without unnecessary things. Natural colors of sand and stone, colors of sky and sea on dusk are creates background for the interior. Bright accent in the interior is combination of saturated green and dazzling white.
The whole interior is demonstrates an idea of relaxing in space where everything is subordinated to functionality. From three apartments was created two volumes – one for family private apartments, other – for receiving friends and relatives. Large apartments are devided on two parts – public and private. The first is a common space of three functional blocks (lounge, kitchen and living room), flowing into each other. The logical continuation of the living room has an open terrace.
Designer paid great attention to question of organization of effective storage systems. The principle of the integration of the furniture in the architecture contributed to the transformation of the space, make it a harmonious and functional, where is nothing hints at the everyday household life and for a comfortable stay.
Another part of the residence is intended for receiving guests, who come to the owners for holidays on the French Riviera.
The apartment is not intended for permanent residence, and nothing should distract family and their guests from the rest. Therefore, during process of creating a concept design for this interior, special attention had been paid to organization of the storage system for every room. All cabinets and shelving closets converted into architecturally expressive volumes, which connect premises together associatively.
Design of both apartments were sustained in overall key – modern interior combines laconic shapes and volumes with the delicacy of finishing materials – restrained colors complemented with bright accents. These are the colors of sand and stone, blue sky and sea azure, bright white accents, which associates with contours of the white sails of yachts and clouds above the sea. Everything in this interior contributes to relaxation and comfortable stay during summer holidays on Cote d'Azure."
Photos by: NG Studio & Rosa Amato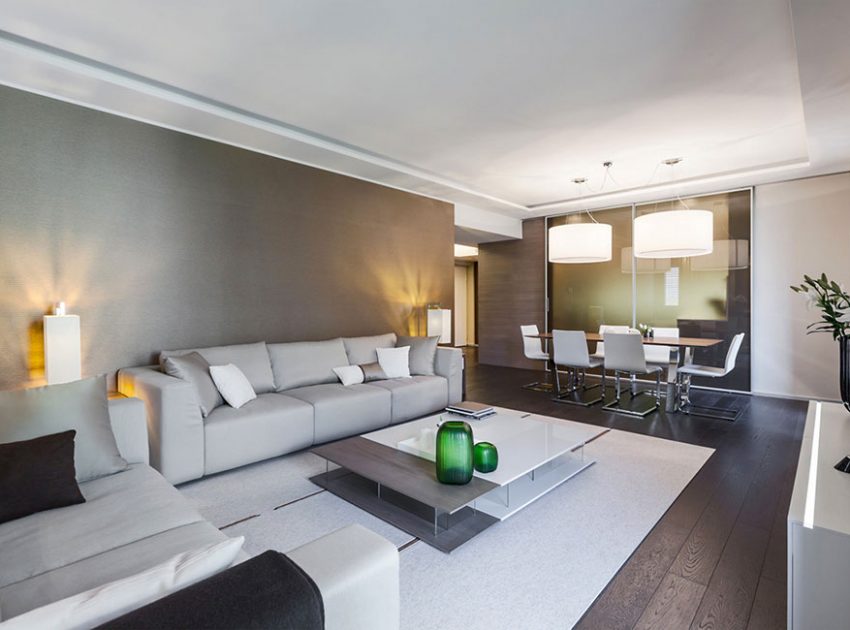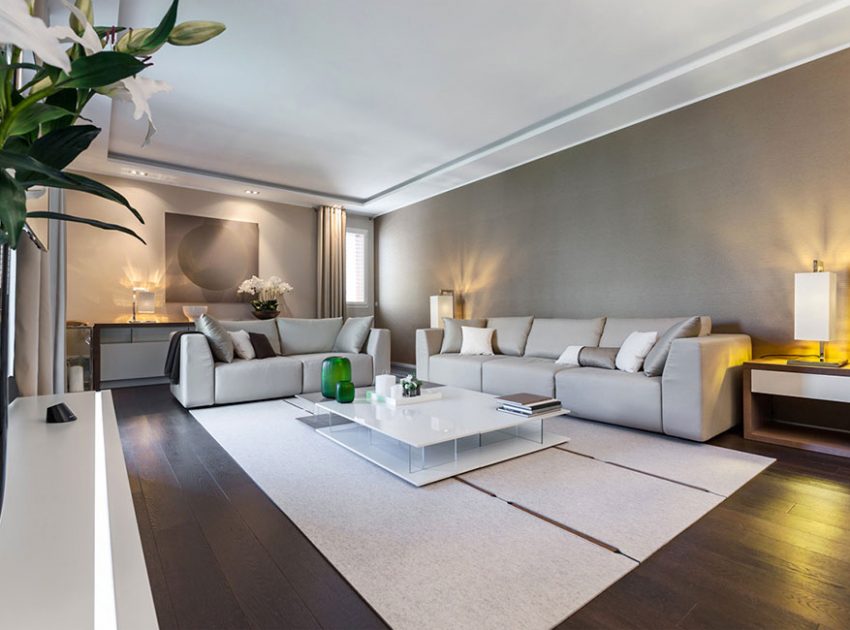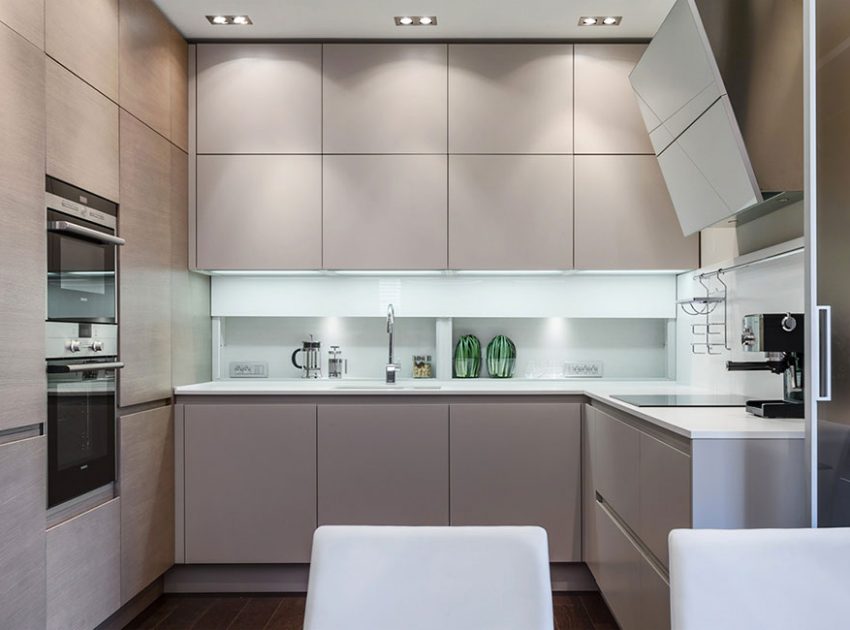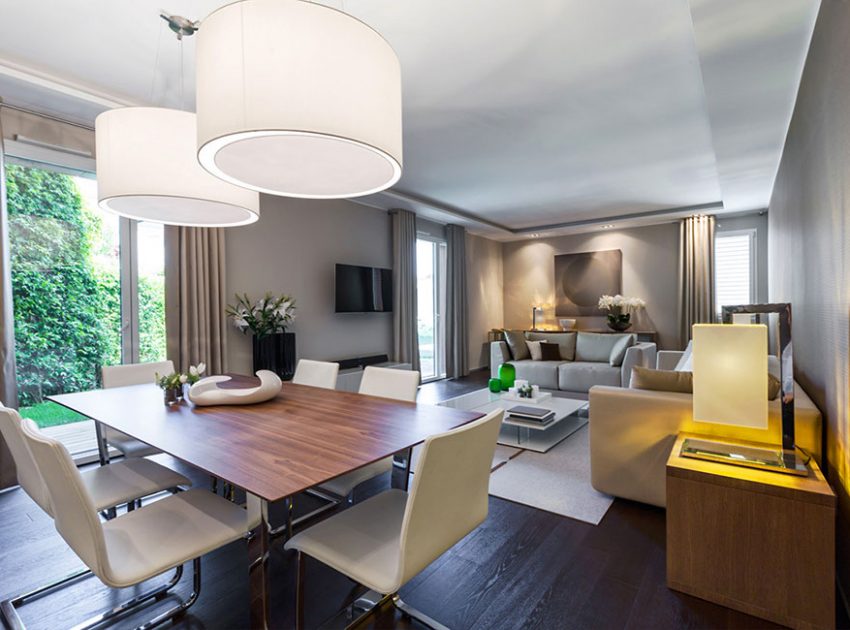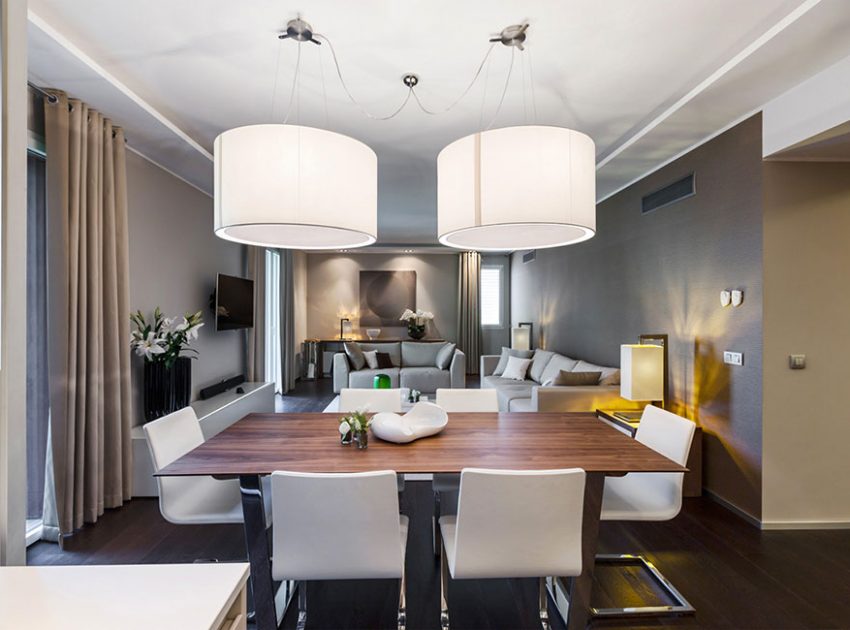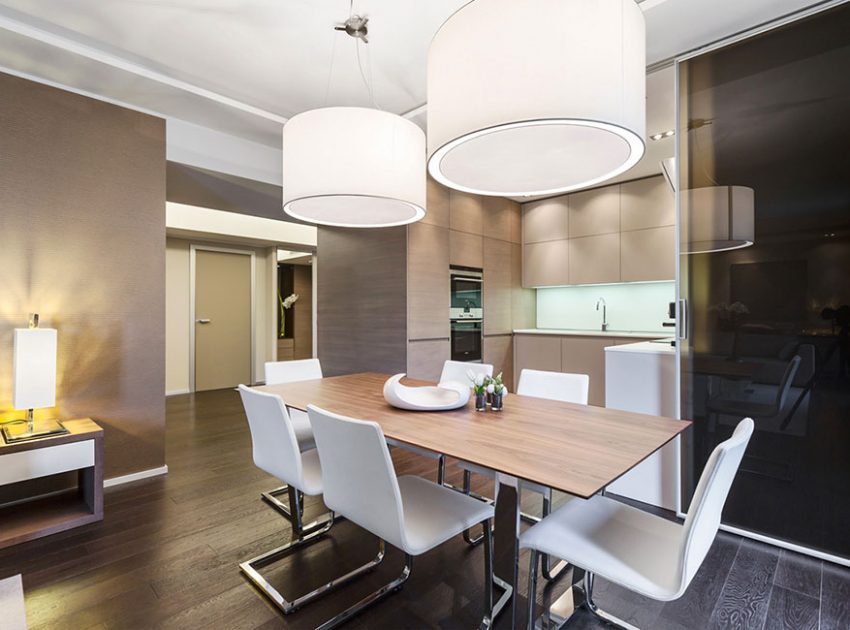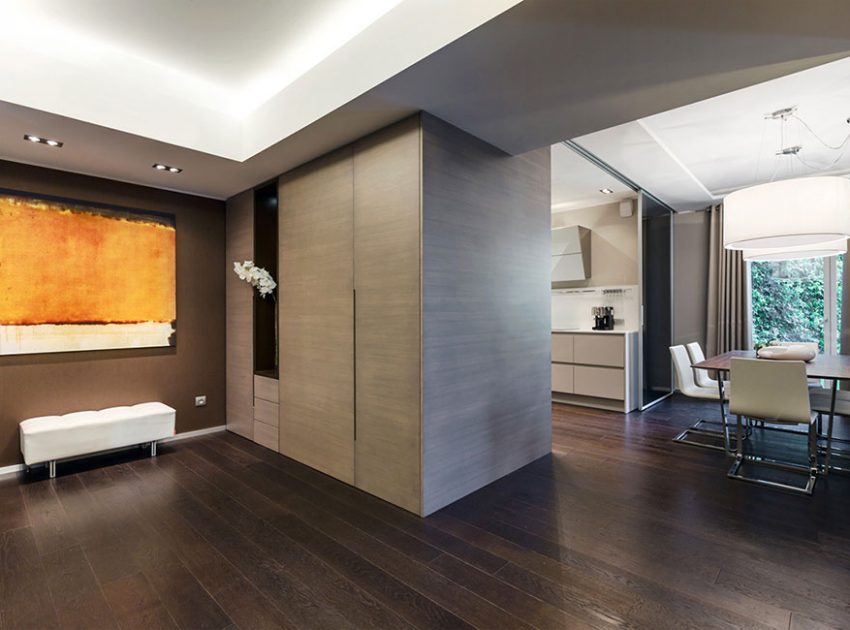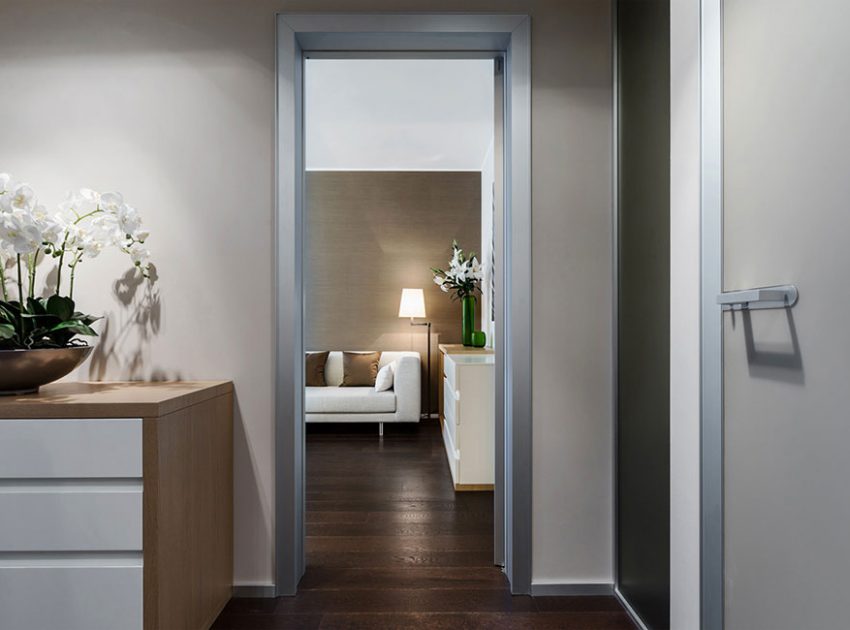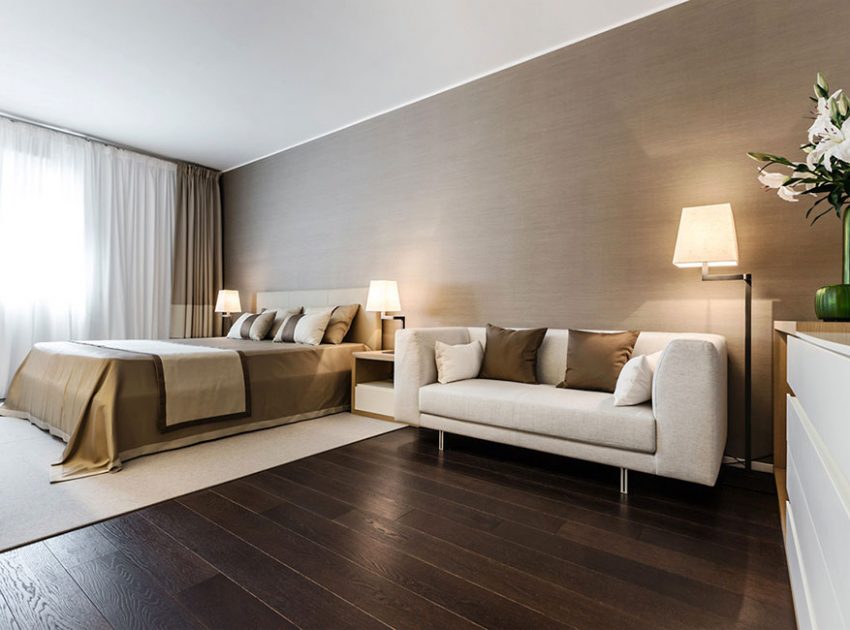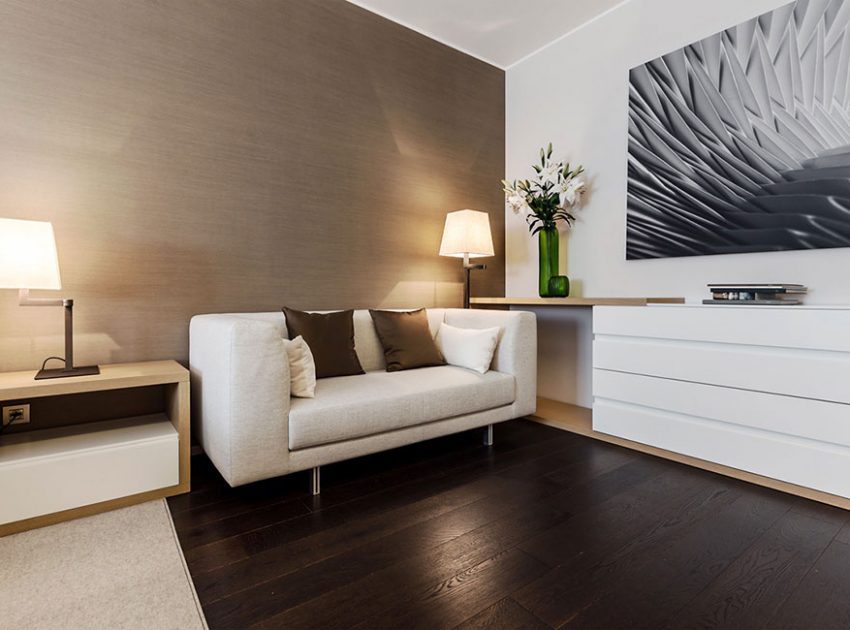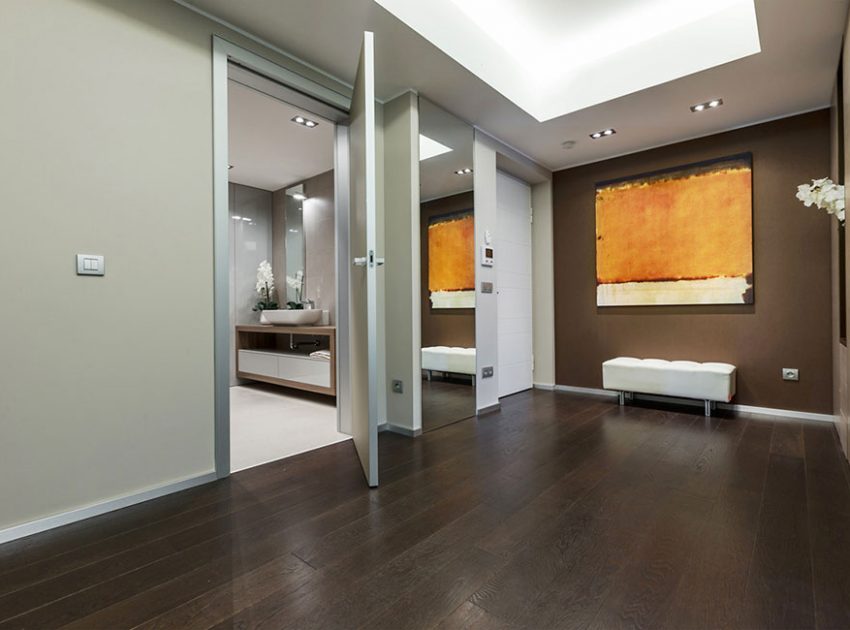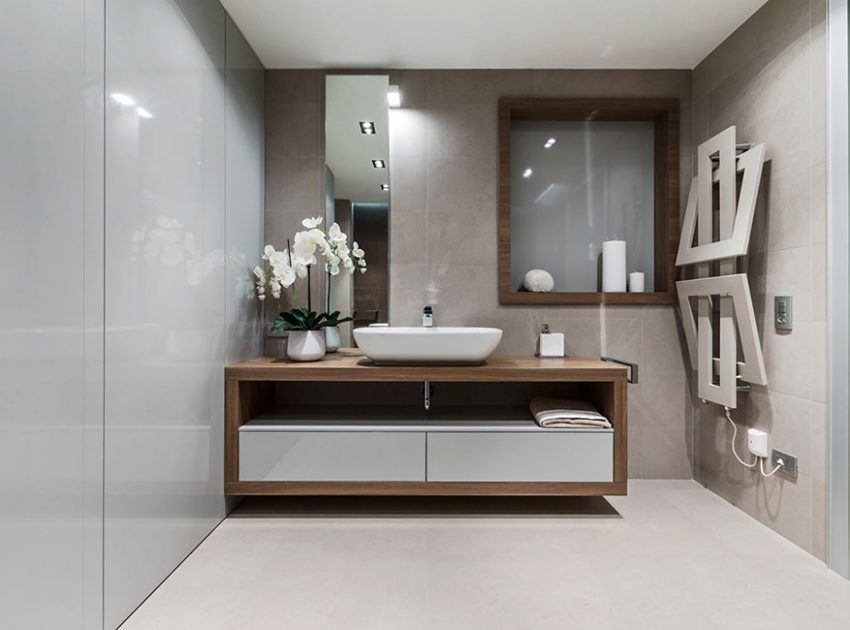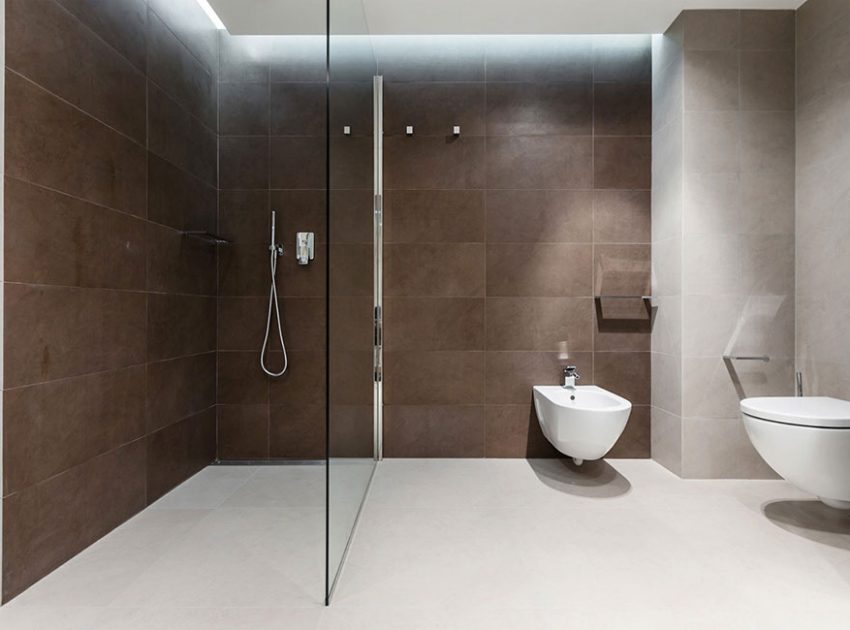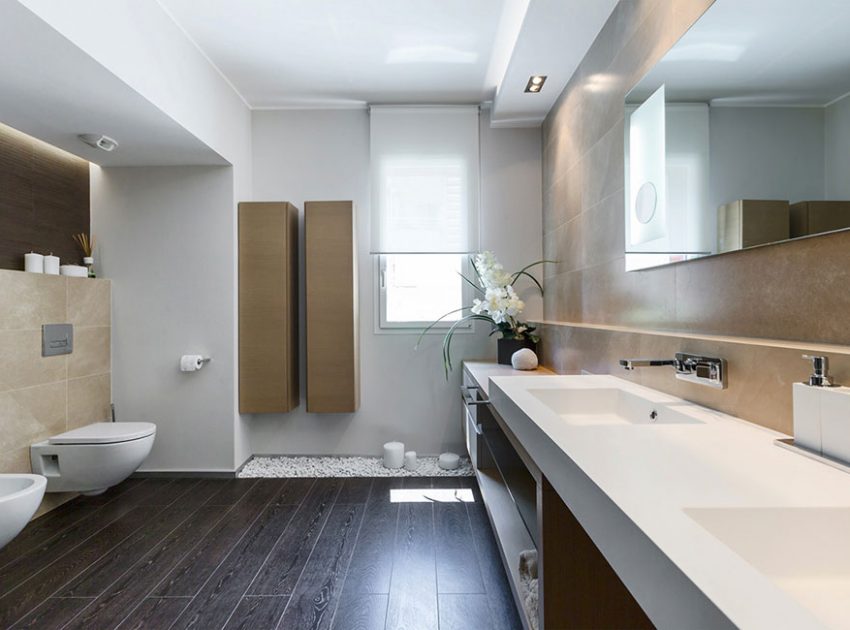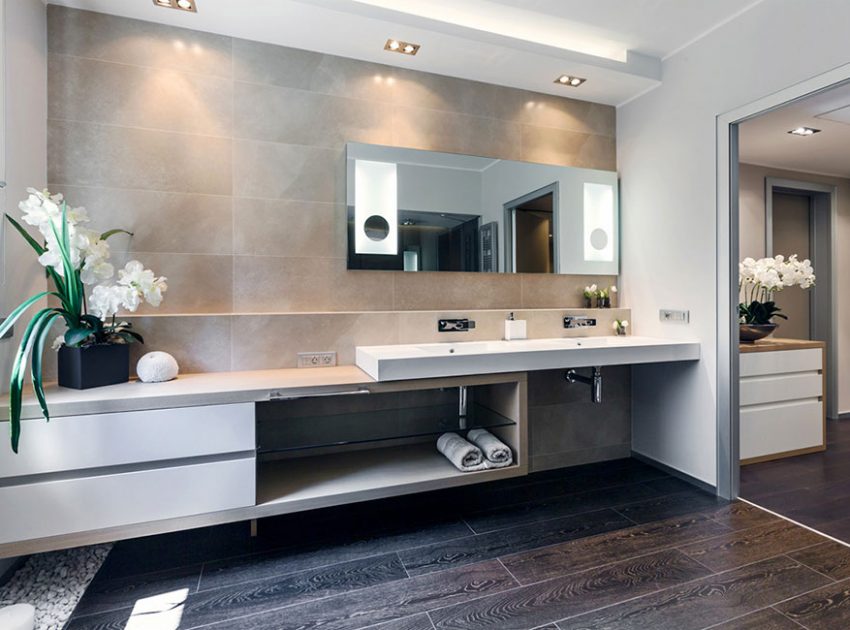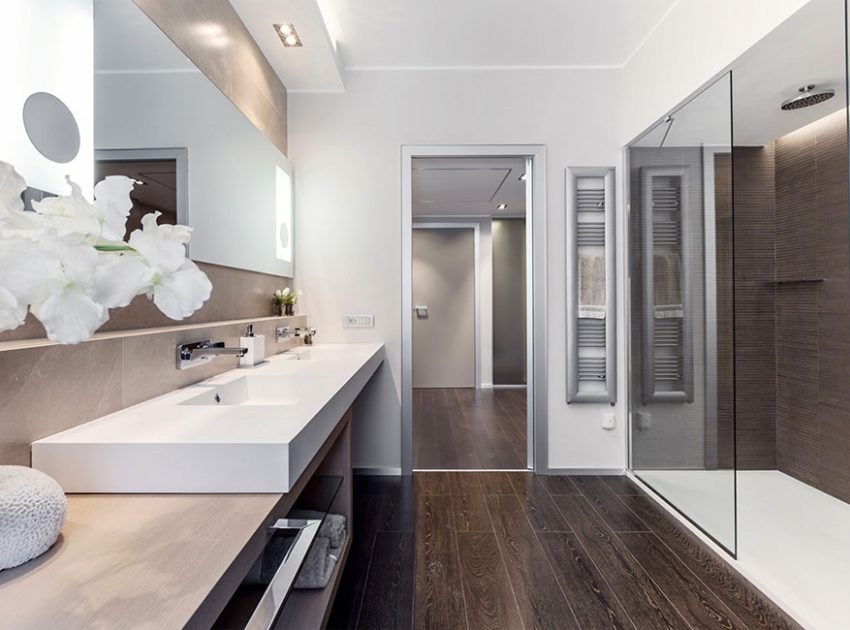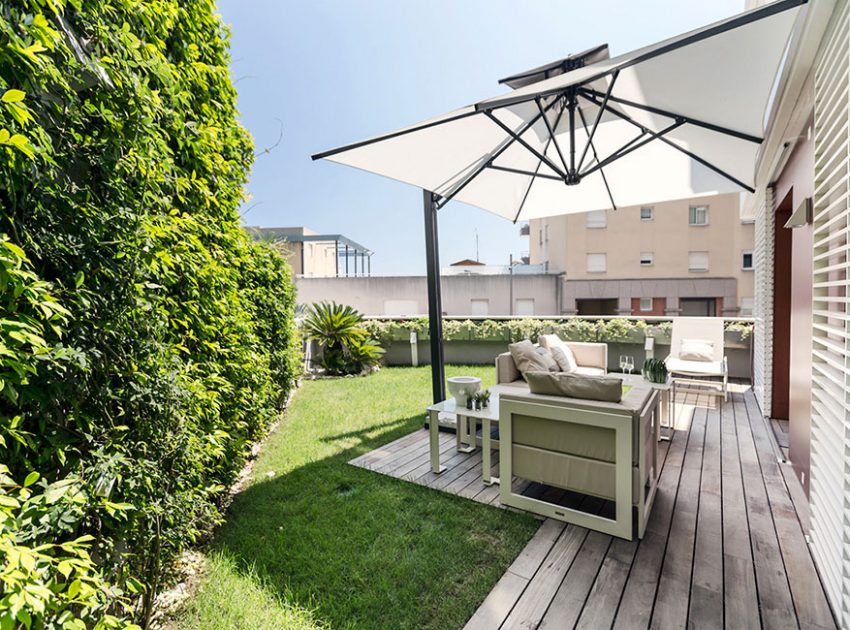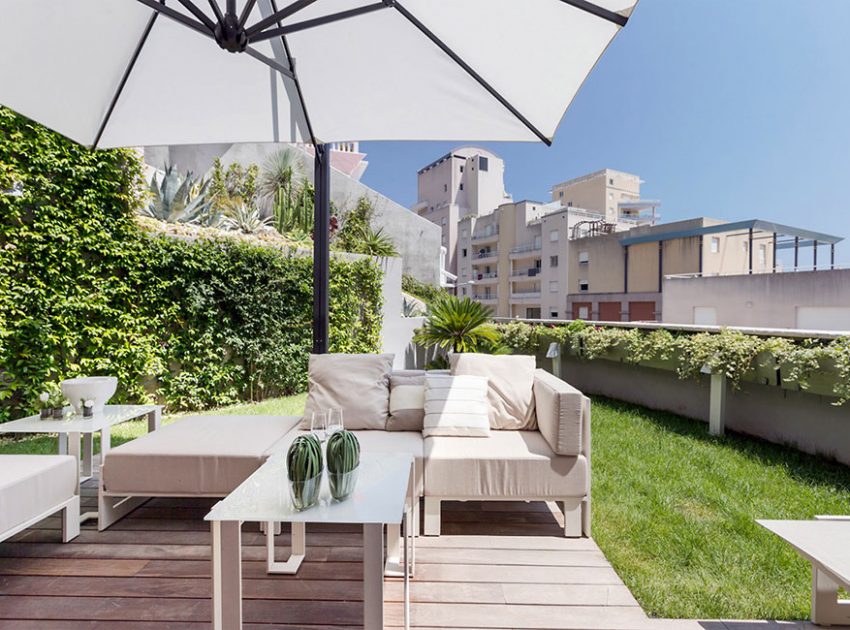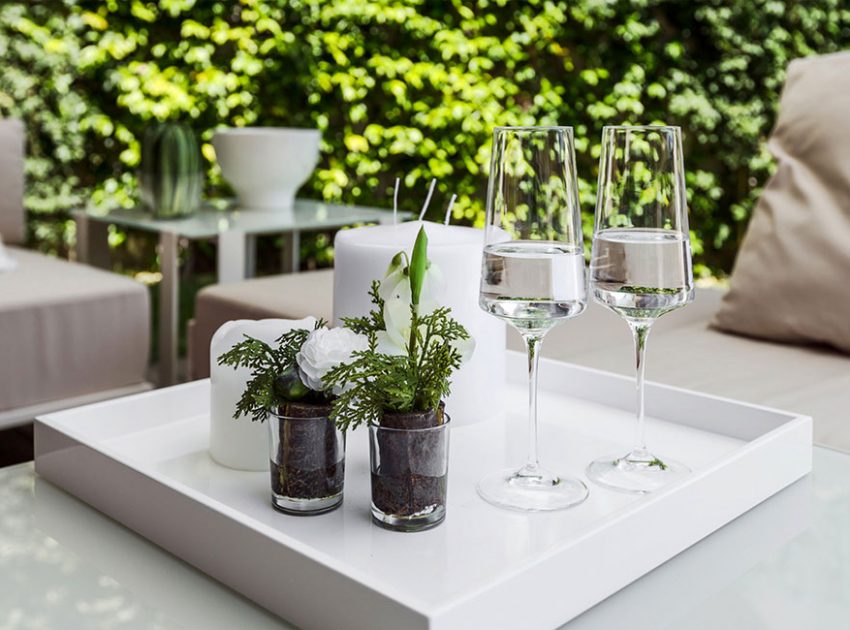 View the complete gallery