Villa G by Arkham
"Each architecture created is the result of many relationships: between parts, between people, with places. We need to line up requests and functions, take technological performance into account, address expectations. Even for a villa in Brianza. We are therefore looking for a direction, or rather more than one; vectors that set spaces in motion. We let the volumes take shape. The environments develop around the pool, forming a continuous element, which continues uninterrupted upstairs to overlook the surrounding countryside. The building body stretches out on the ground, but the tension of this generating movement remains.
Then, having built the scheme, we look for the escape lines: the empty space that houses the indoor pool, enclosed inside, is placed in direct relationship with the garden by opening gaps in all directions in the continuity of the environments (the solarium, the dining and relaxation area near the spa, the skylight, the large opening upstairs).
What you get is more than the sum of the parts: it is a system of spatial relations, held together by the chasing and crossing of lines. The different functions are placed in a geometry of superimpositions and slips that becomes the common language to dialogue with the client, an admirer of Como's abstractionism.
The materials are used to emphasize the geometries: the volumes are treated externally and internally in limestone, while the pool area is completely covered with large sheets of blue and ice acid-etched glass, like the steps of the staircase leading to the upper floor. The copper and wood canopy envelops and protects the ground floor, developing into a system of large sliding doors on the upper floor that traces the development of the initial diagram. The main windows and window frames are in bronze.
Inside, the kitchen is made from stone blocks while the technical parts (lift, washing area) are enclosed in a volume covered in rosewood. The external walkable surfaces are covered with large two-colored squares in cement grit, with a design that recalls the slabs of the indoor pool. All materials are predisposed to natural aging, which we expect will bring a further degree of complexity to the composition of the surfaces."
Photos by: Arkham & Enrico Cano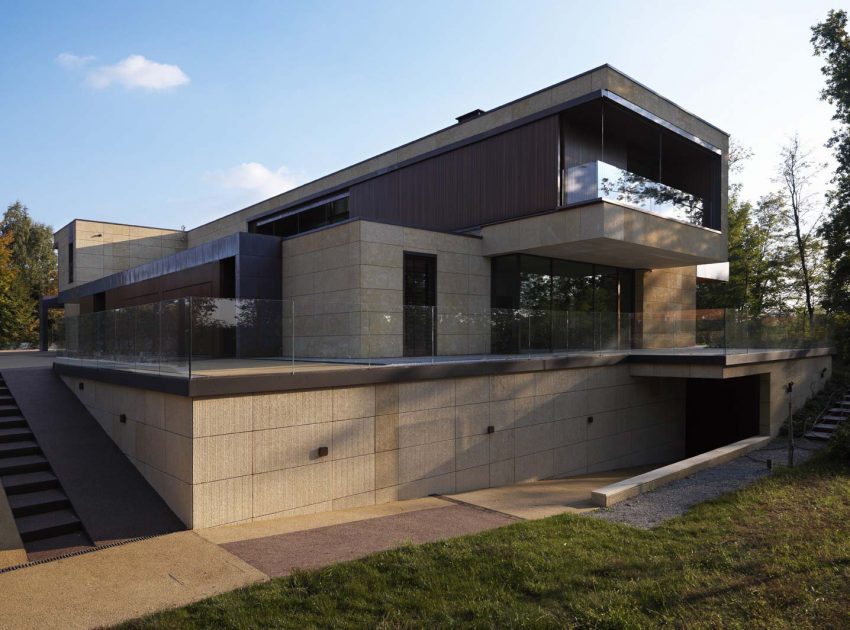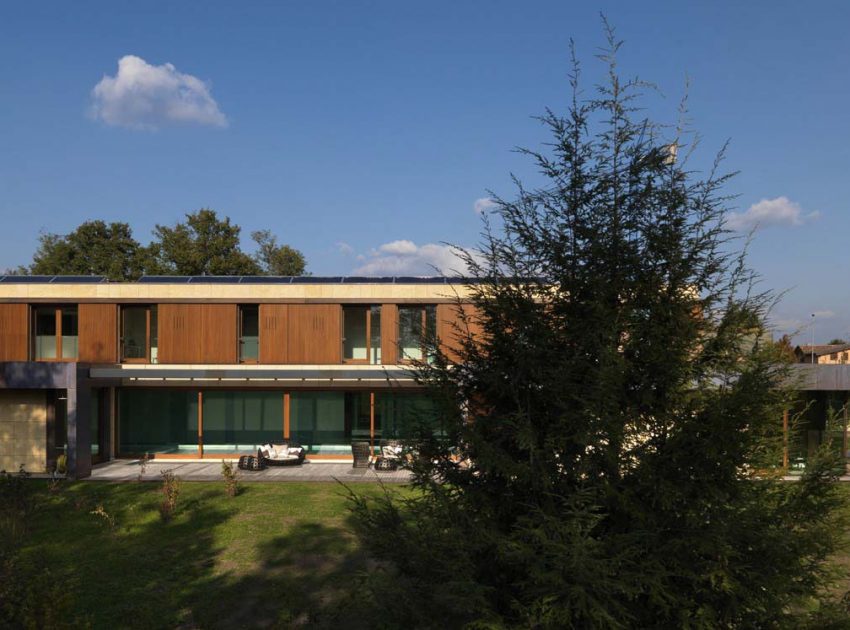 View more: A Sensational Modern Tropical House Surrounded by Nature in Singapore
Related: A Steel, Glass, Stone and Colored Concrete Home with Dramatic Central Staircase in Mexico City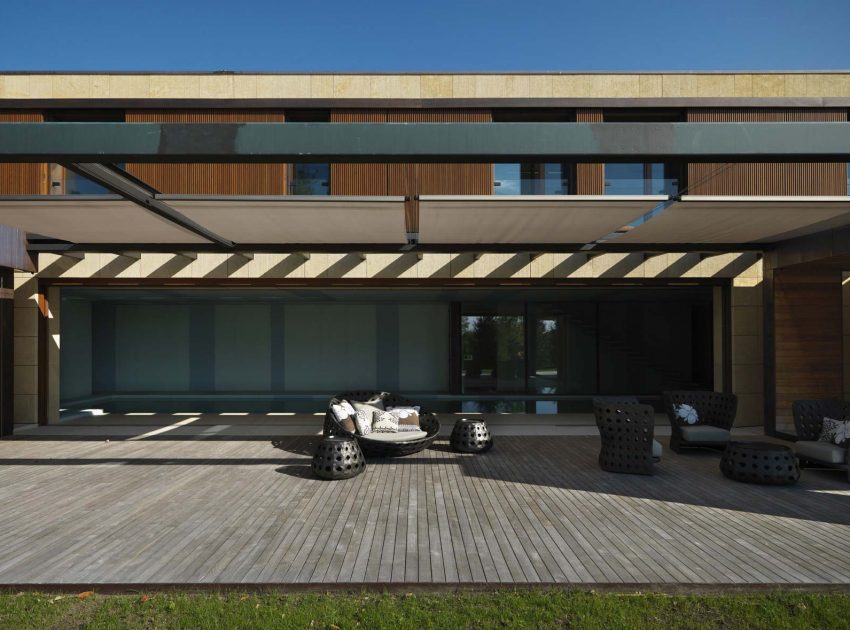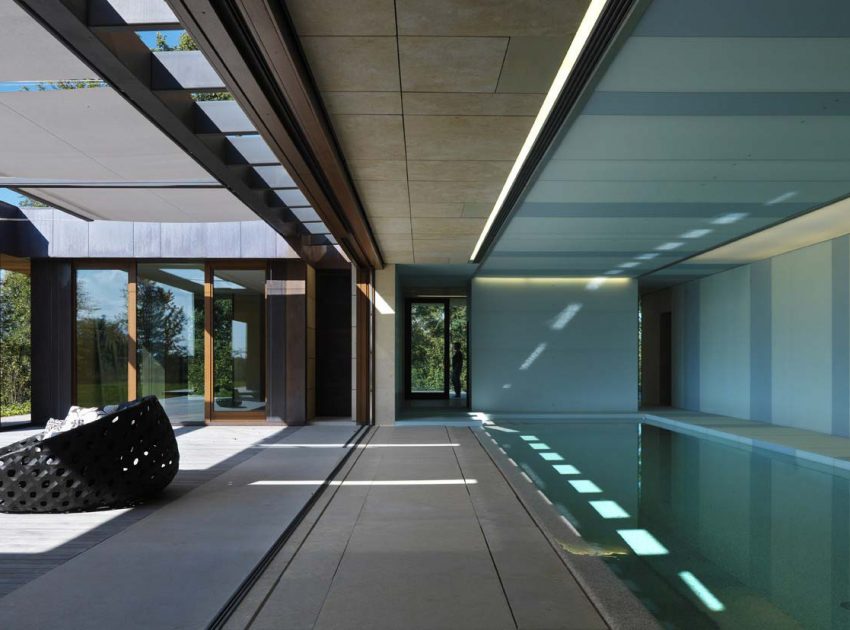 Here: A Modern House with a Picturesque Central Courtyard in Eaglemont, Australia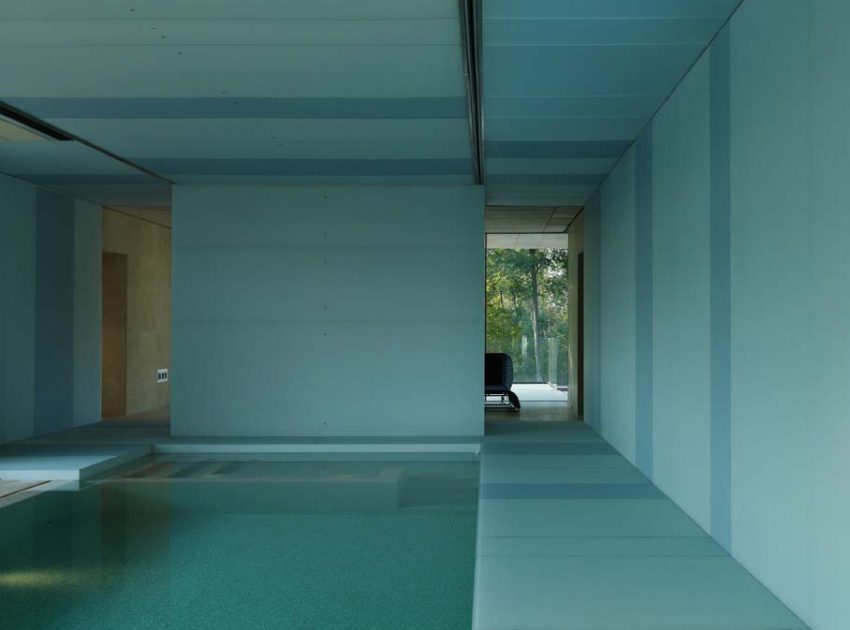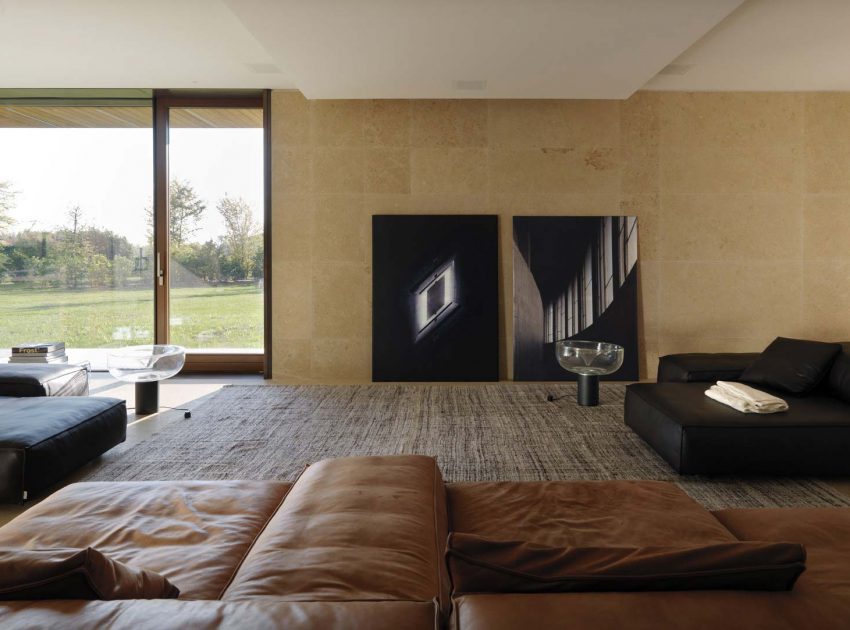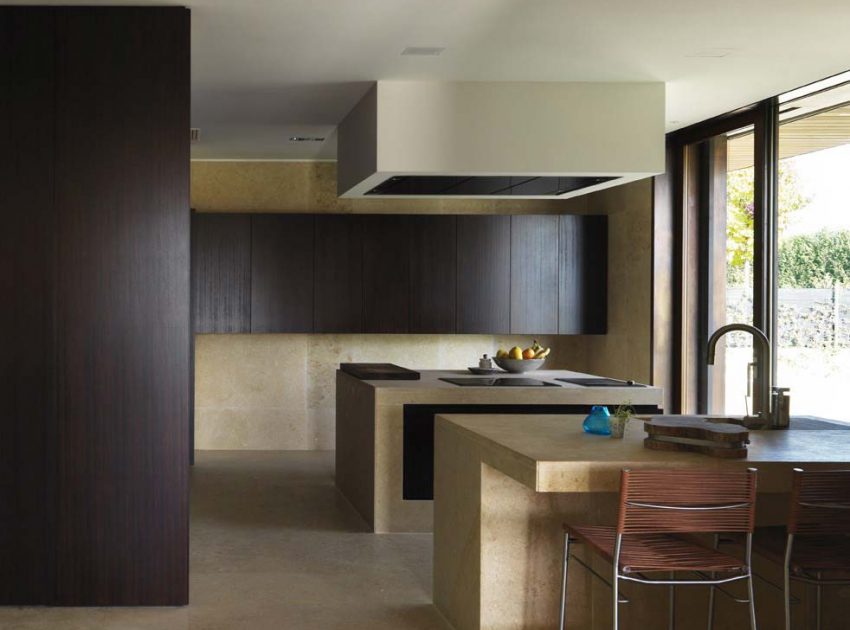 Read also: A Stunning Contemporary House with Green Walls Made of Concrete Blocks in Piura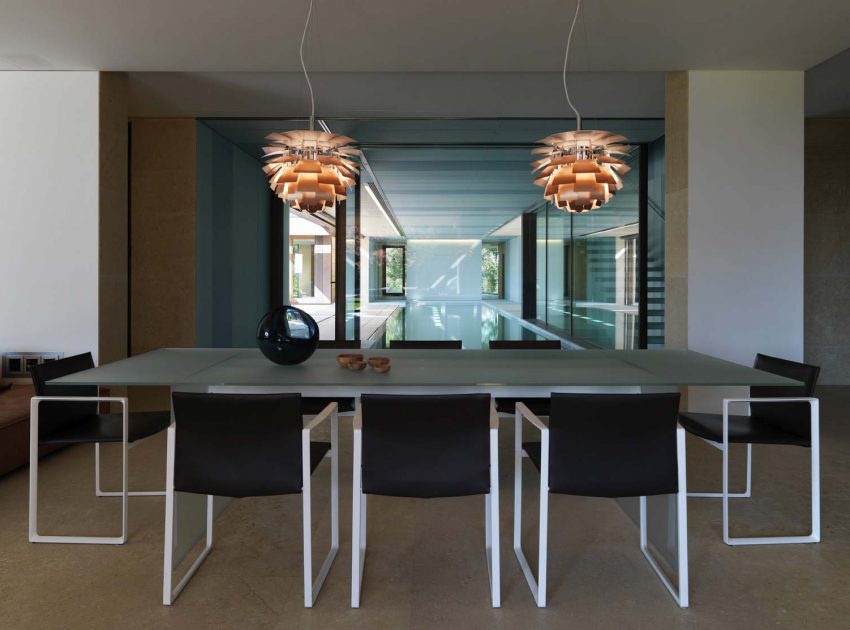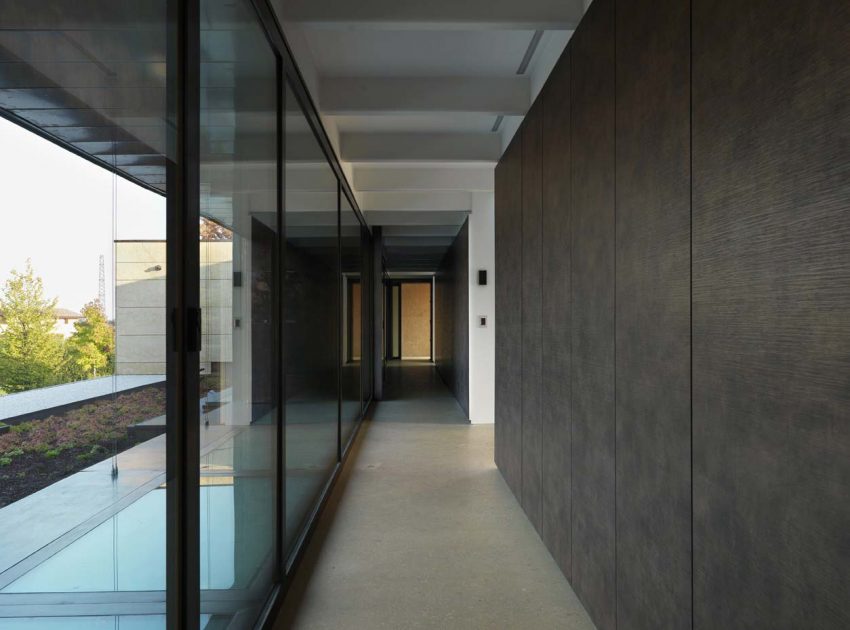 Next: A Marvelous Contemporary House with Indoor Pool and Beautiful Style in Como, Italy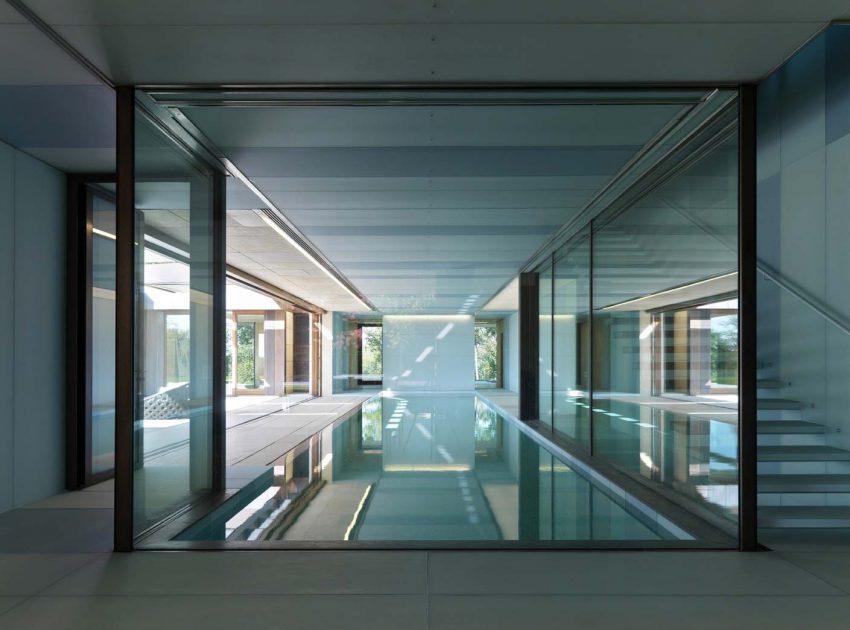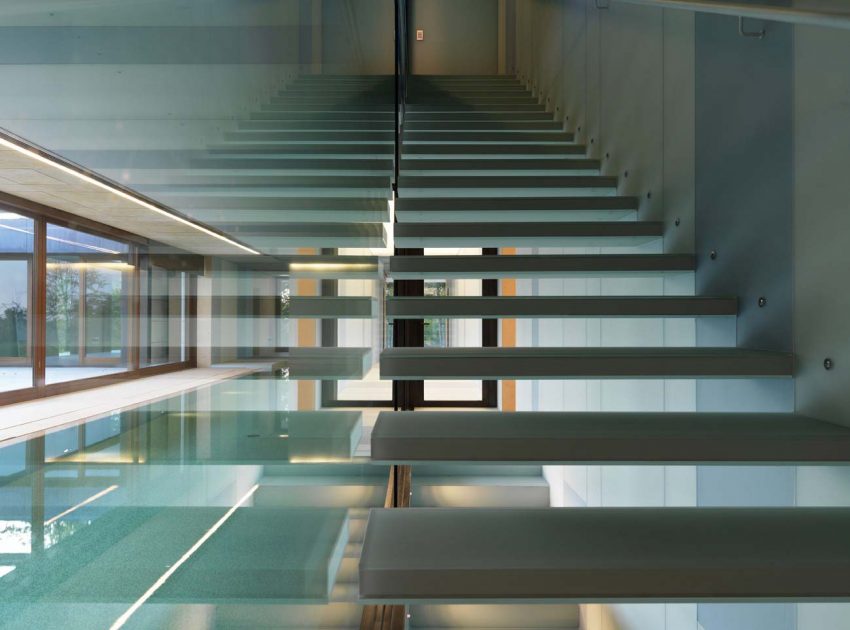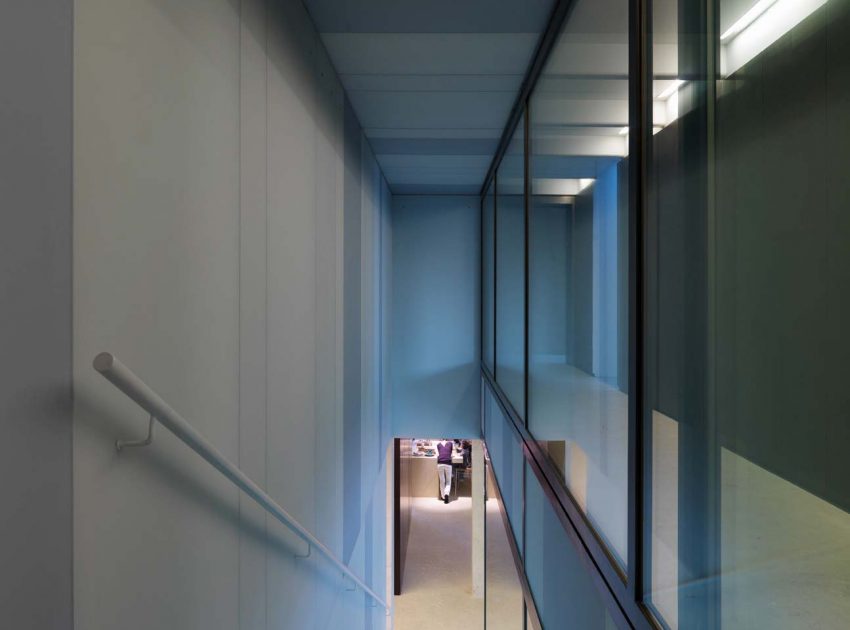 Check out: A Stylish Modern House Surrounded by Forests and Tall Trees in Guatemala City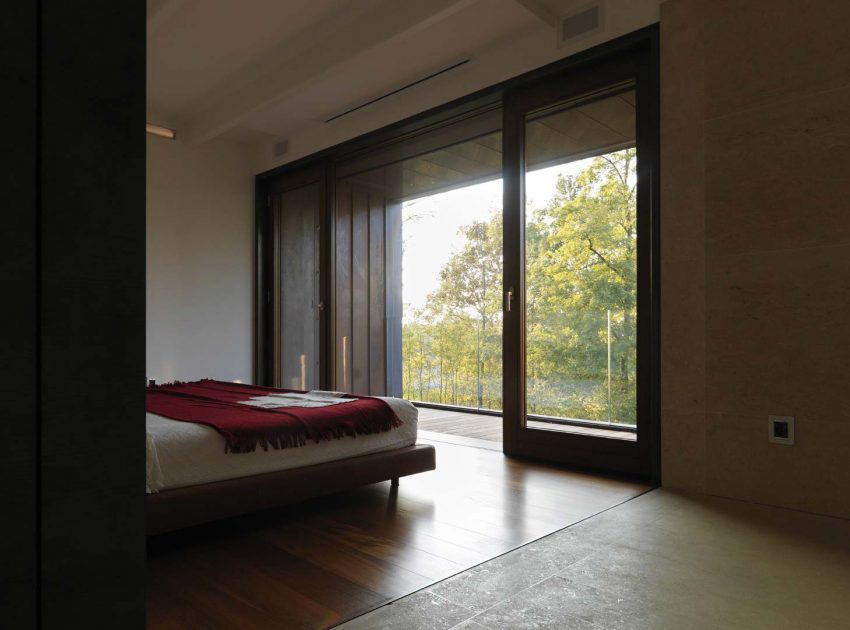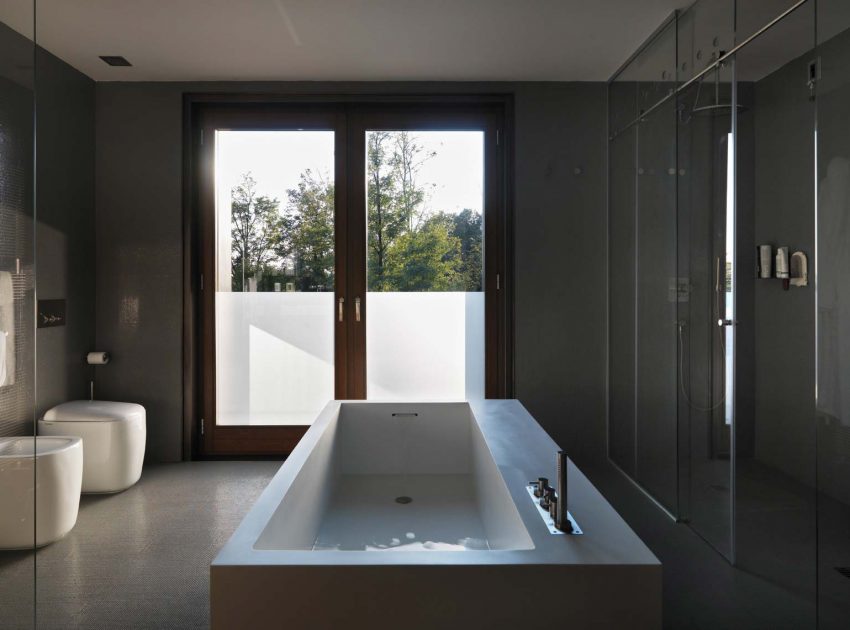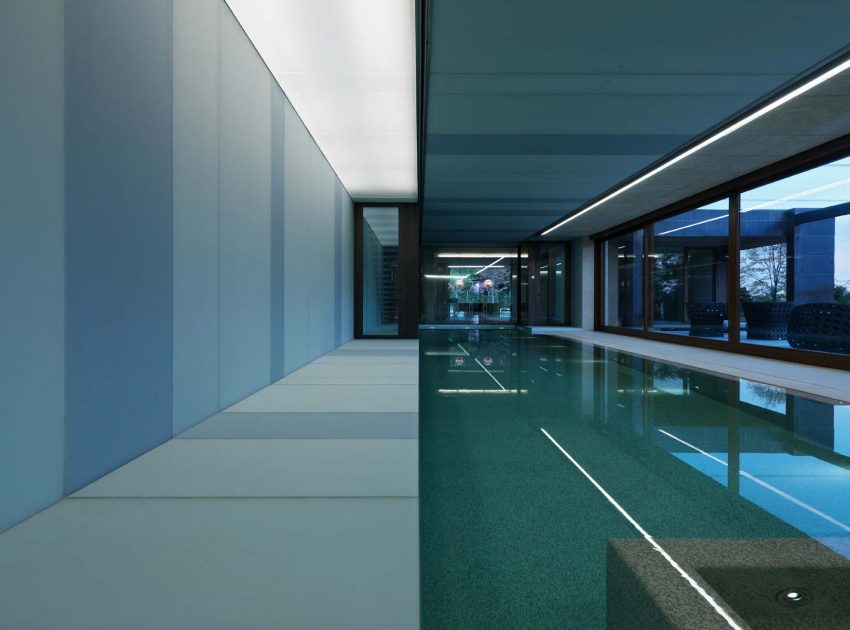 Read more: A Compact and Contemporary Family House in Hluboká nad Vltavou, Czech Republic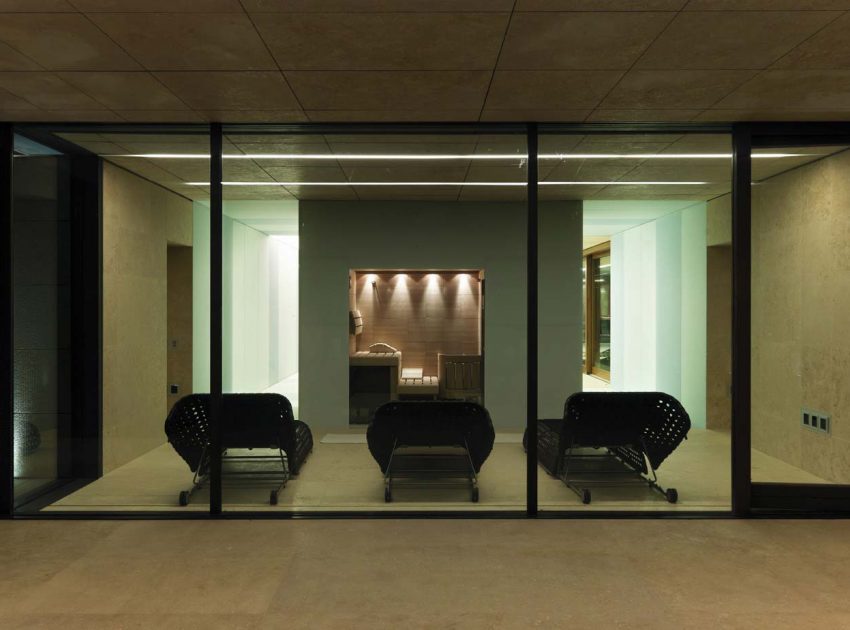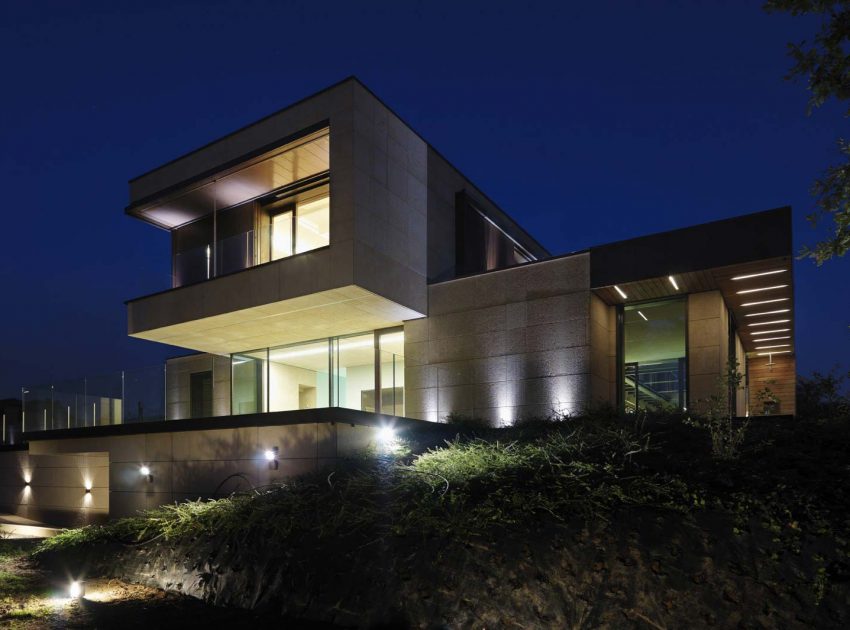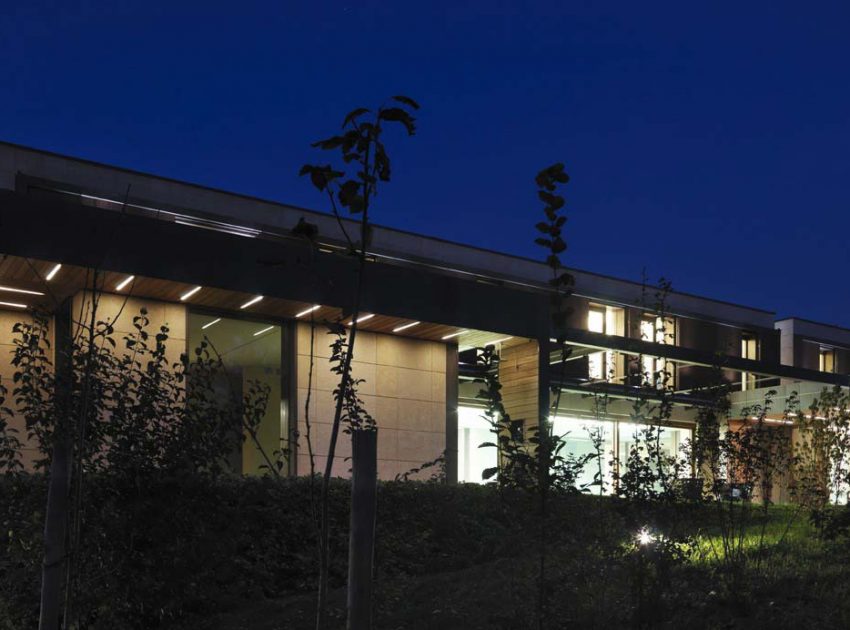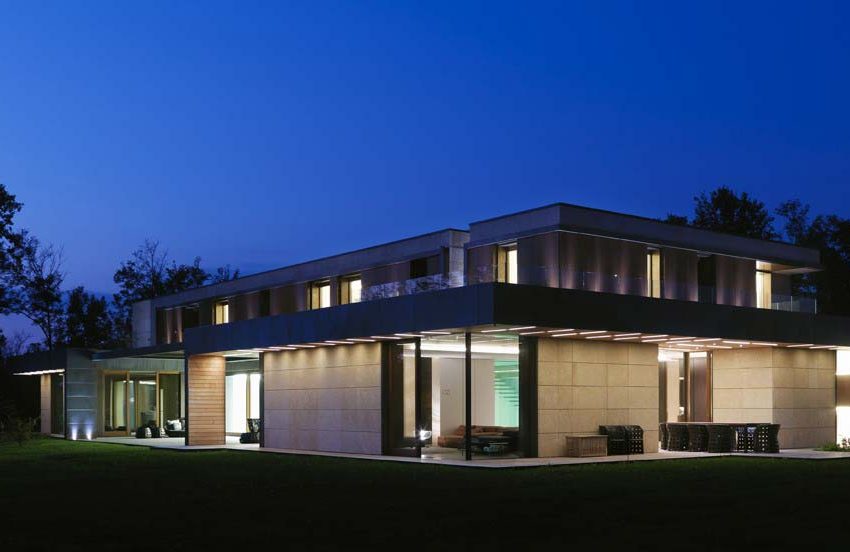 See also: A Modern Concrete Beach House Surrounded by a Lush Green Expanse of Guerrero, Mexico
View the complete gallery