Mountain View Residence by Atelier Hsu
"Designed as a series of graduating volumes in response to the neighborhood, this infill project is located in old Mountain View, California. The two-story portion of the house is located to the back of the property to minimize overall appearance when viewed from the quiet residential street.
Suspended between two rammed earth volumes, the main living space features large sliding glass doors that open onto an expansive outdoor patio while being protected by a row of existing cypress trees.
Influenced by the Eichler homes in the region, the clerestory window in the living space encourages cross-ventilation. The 16 inch thick rammed earth walls results in a tremendous amount of thermal mass, keeping the indoors comfortably cool even in the middle of Californian summers. Radiant-heated concrete floors provide warmth in the wintertime."
Photos by: Atelier Hsu & Mark Luthringer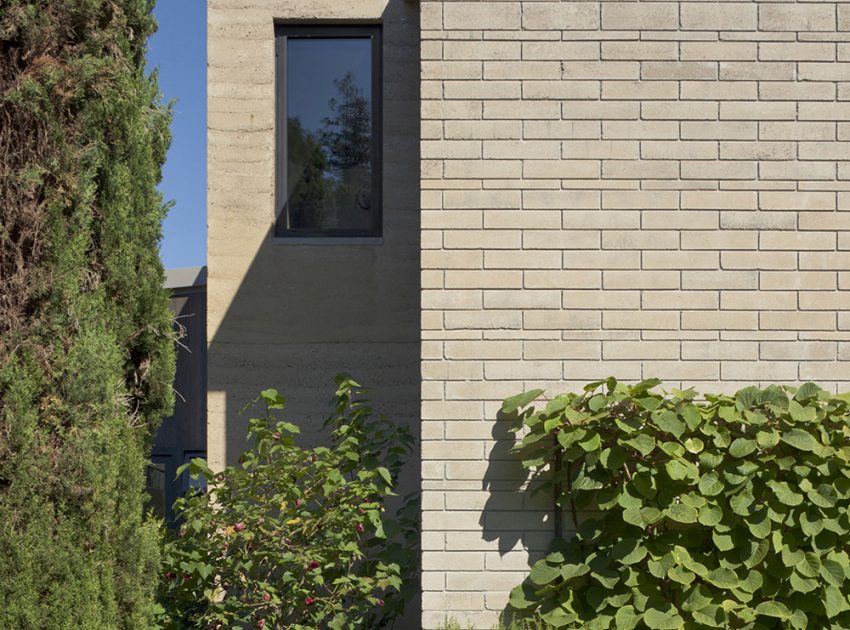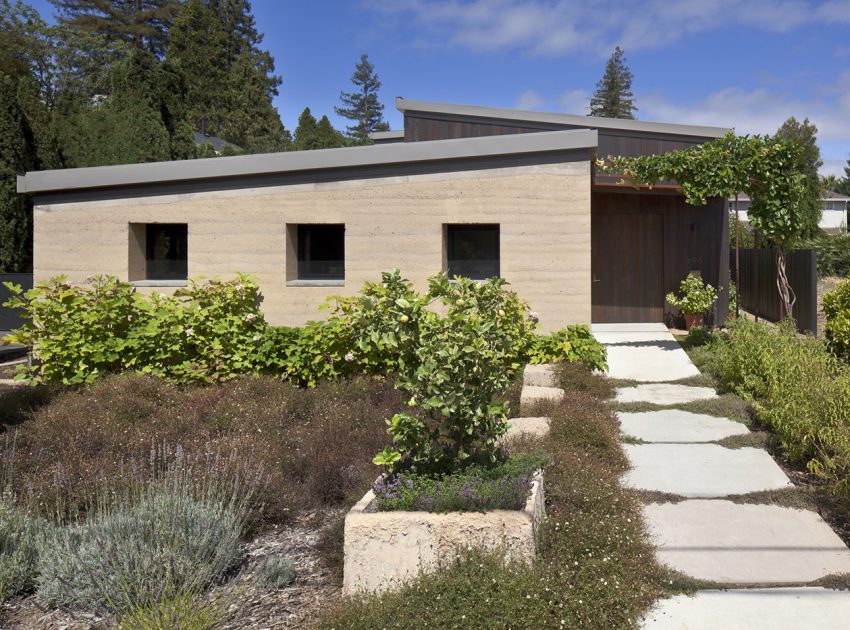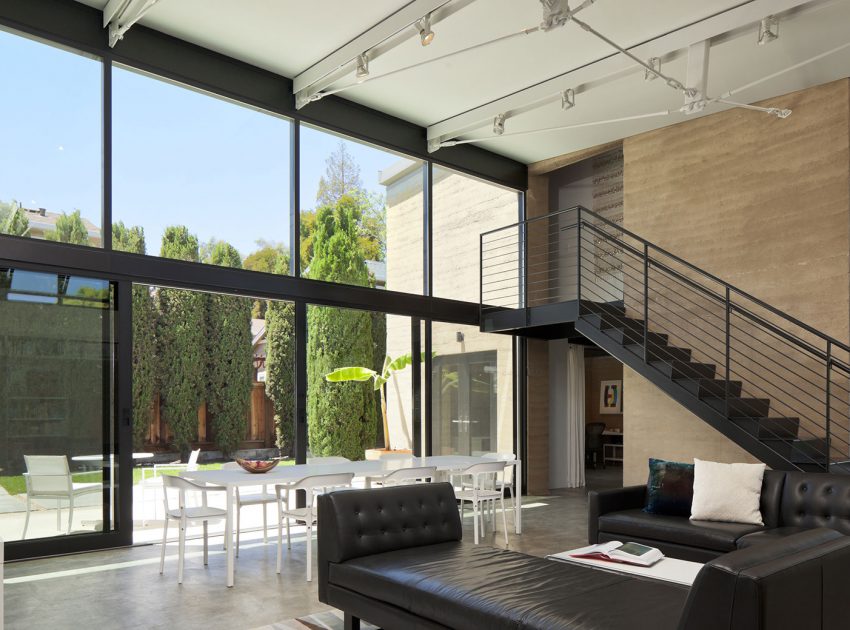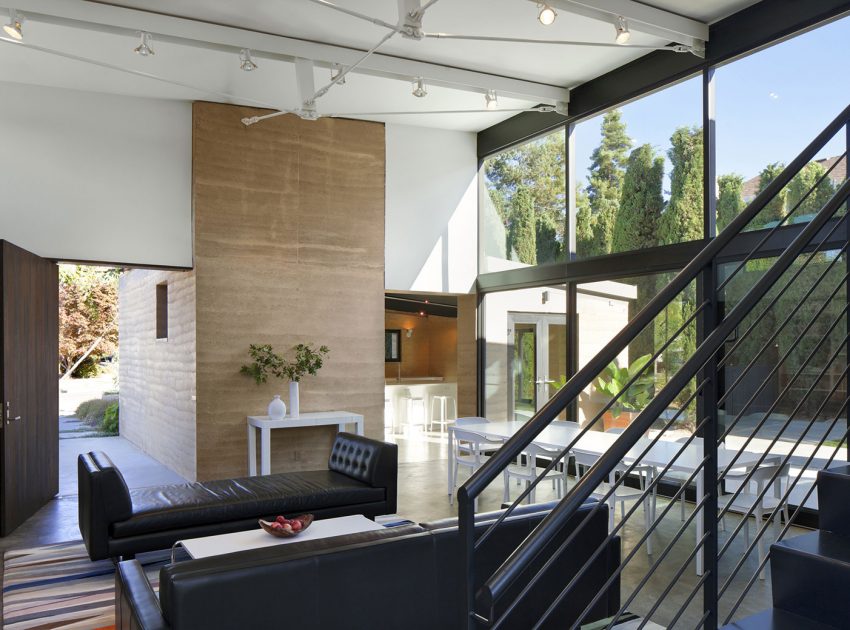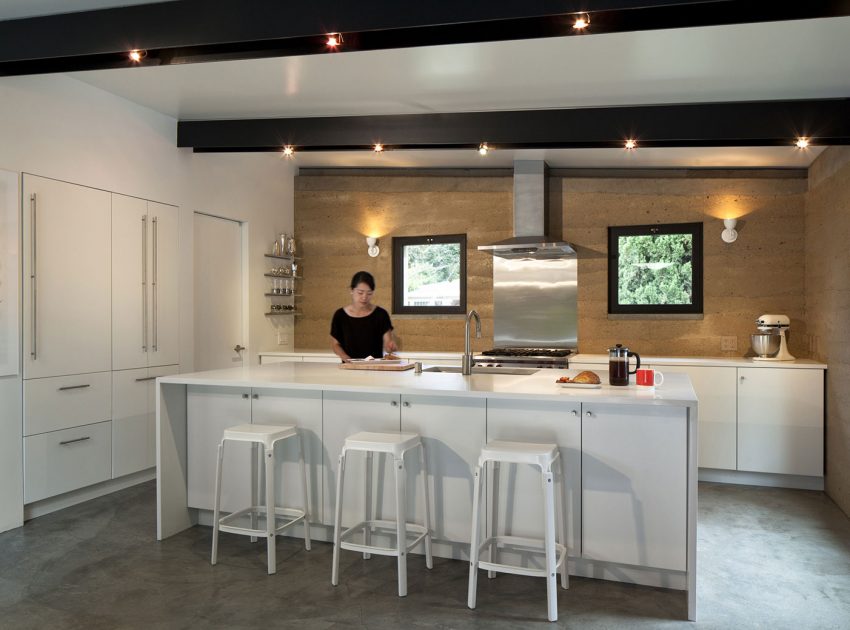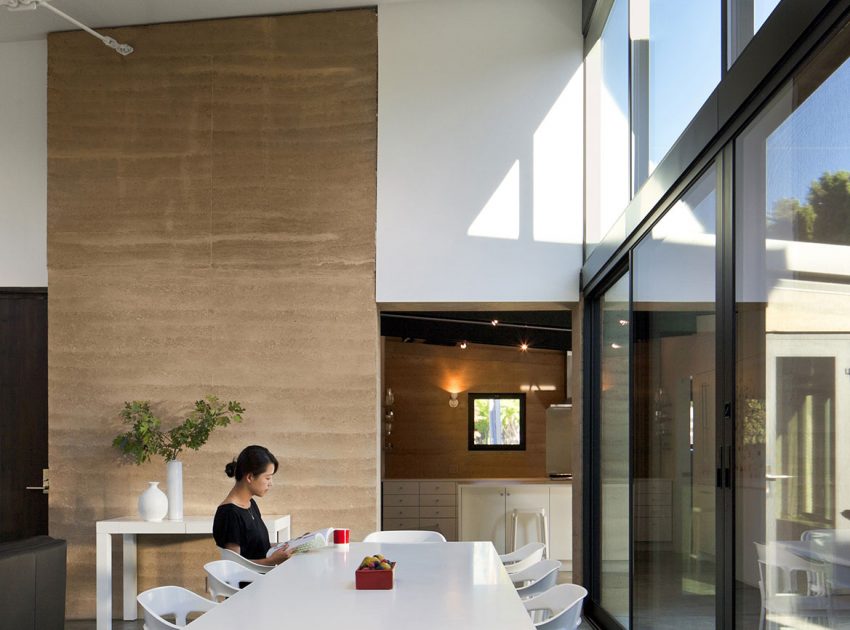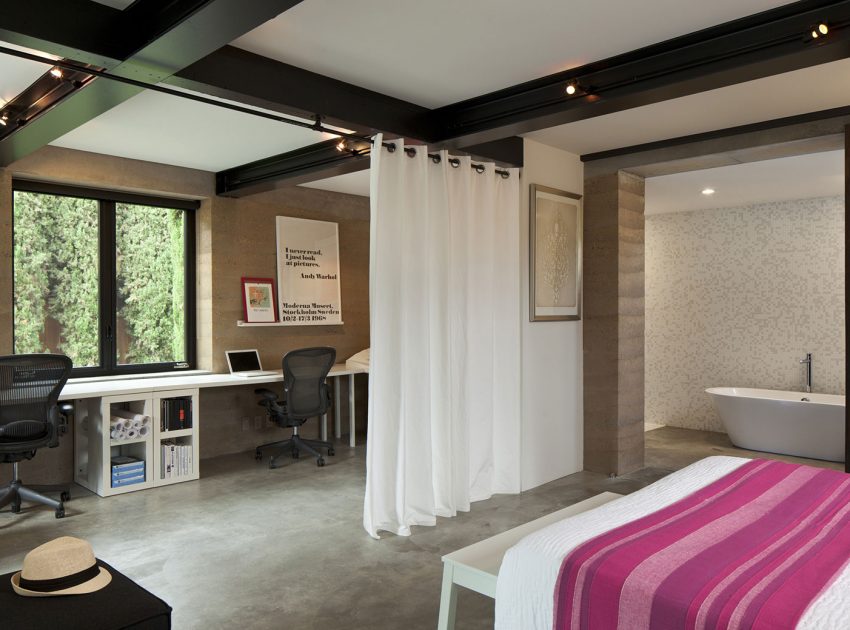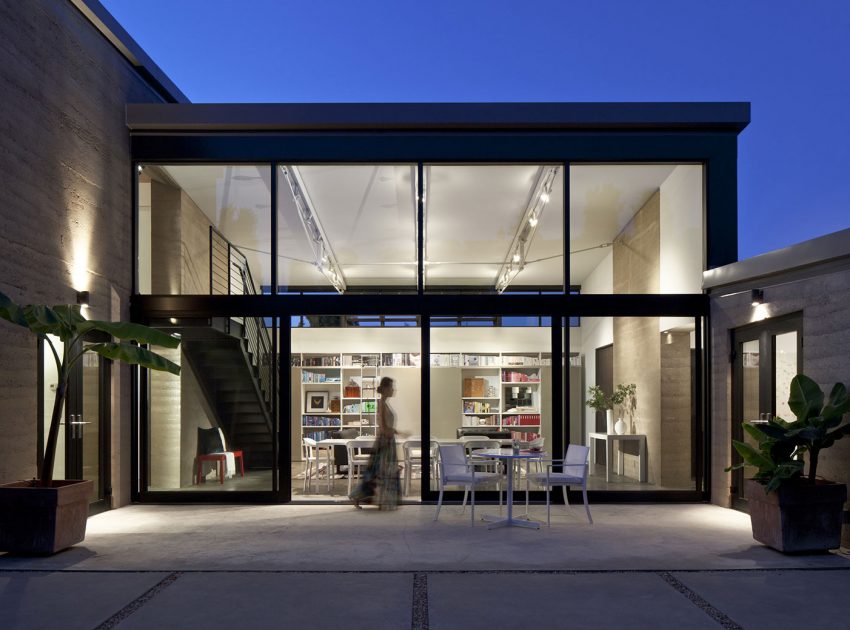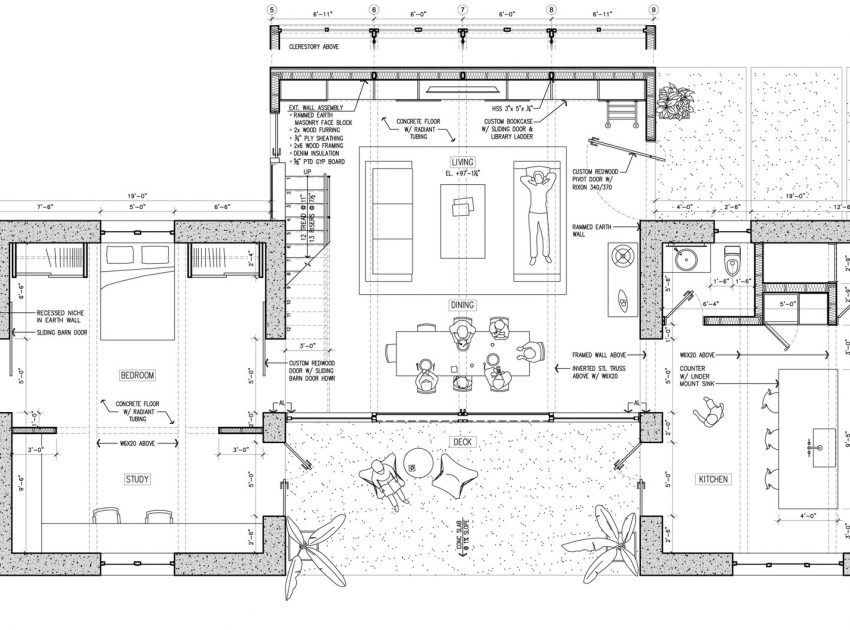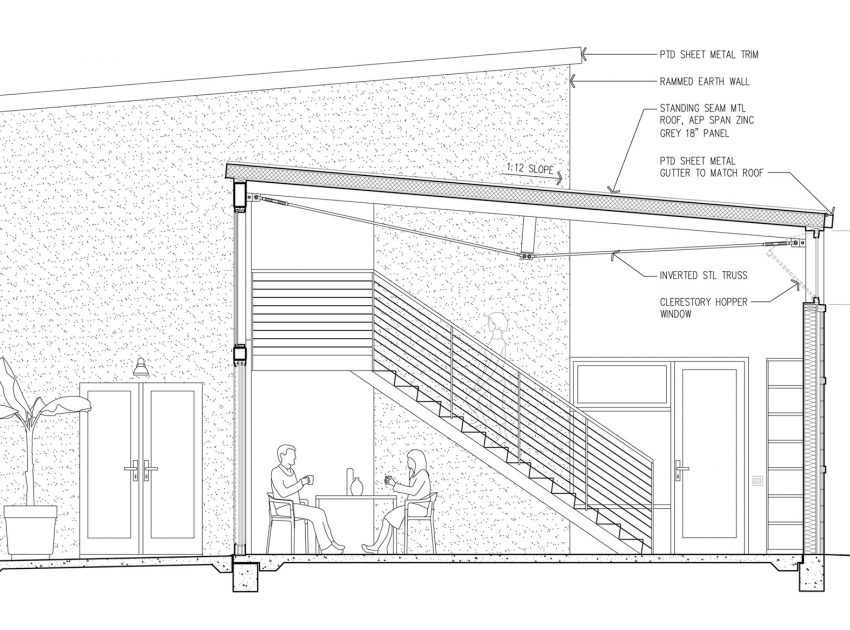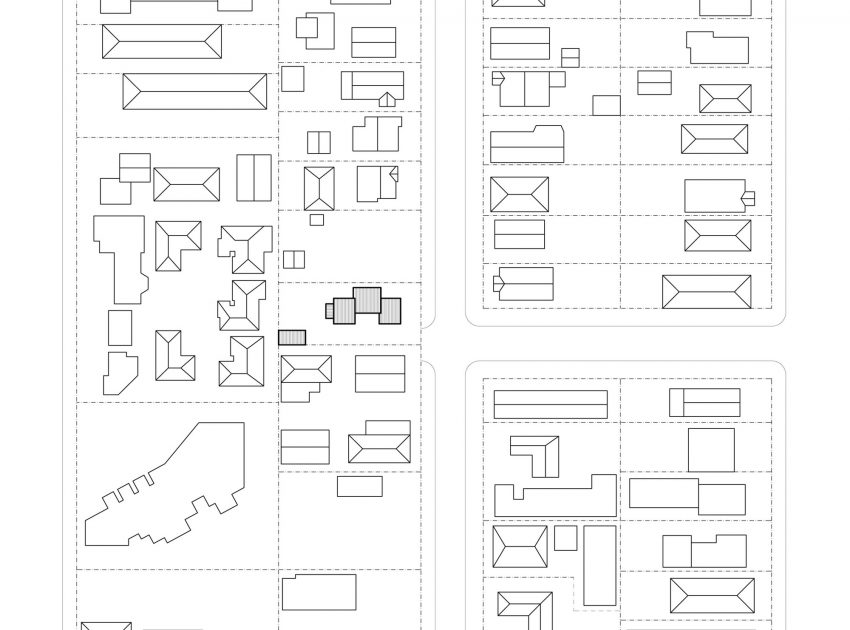 View the complete gallery