Noe Valley by Favreau Design
"This project in the Noe Valley neighborhood of San Francisco was a complete teardown of an existing wooden structure from the 1930s. The owner wanted a sleek, modern home that would take full advantage of the amazing San Francisco skyline views. We were going for optimal square footage on a somewhat small lot and created a light filled home on four floors that opened up completely on its rear facade. We chose materials that are timeless yet contemporary and keeps the overall feel of the home light and open. The furnishings are generally understated to allow for the drama of the homeowner's art collection and to emphasize the stunning views.
Slide 1: The main floor's open plan allows for optimal entertaining and focuses on the living room to the city scale beyond. The furnishings are neutral and sleek with pops of the homeowner's favorite color.
Slide 2: Nano Walls, Ipe Decking, and a glass rail give a modern feel that keeps the entire home open to the magnificent sunsets and city views.
Slide 3: The main floor stretches the entire length of the home and has a large pantry concealed behind the kitchen cabinetry to allow for ample storage without visually impeding the eye or giving a feeling of clutter. The dining room can fit a table that seats 18 in case of large sit down dinners.
Slide 4: The media room, located on the lower level of the home, was deigned for more casual entertaining and to bring in the earth tones from the garden. A Nano Wall on this level extends the already large room into the backyard for indoor/outdoor living.
Slide 5: The media room also features a multi purpose space for movie night, card games and crafting. Instead of fixed movie style seating the client wanted sofas that could be moved throughout the space for flexibility of use.
Slide 6: The color scheme for the master bedroom was inspired by the sky on its bluest of days. We again incorporated a Nano wall to lengthen the room. The large patio allows for sunbathing and yoga; two of the client's favorite pastimes.
Slide 7: The client travels often and loves the feeling of luxury spas from hotels they visit around the world. We chose a sandy toned tile in large slabs to evoke a tranquil beach setting allowing for the views to take center stage. The steam shower was a must on the client's list.
Slide 8: A guest bedroom in the lower level of the house was made to feel light and airy with a custom window system specifically designed for the home.
Slide 9: A small area above the front door on the main landing was captured and created as a simple workspace for the family."
Photos courtesy of Favreau Design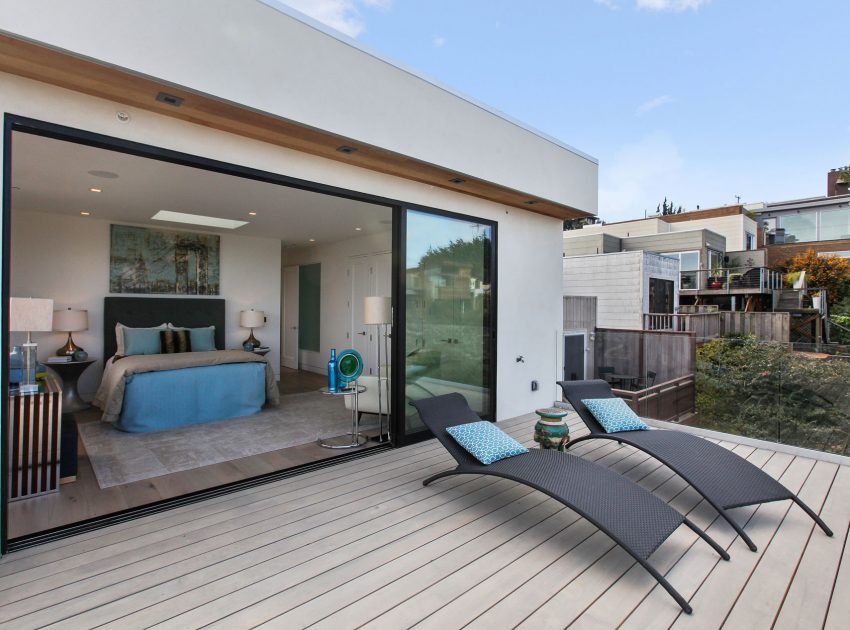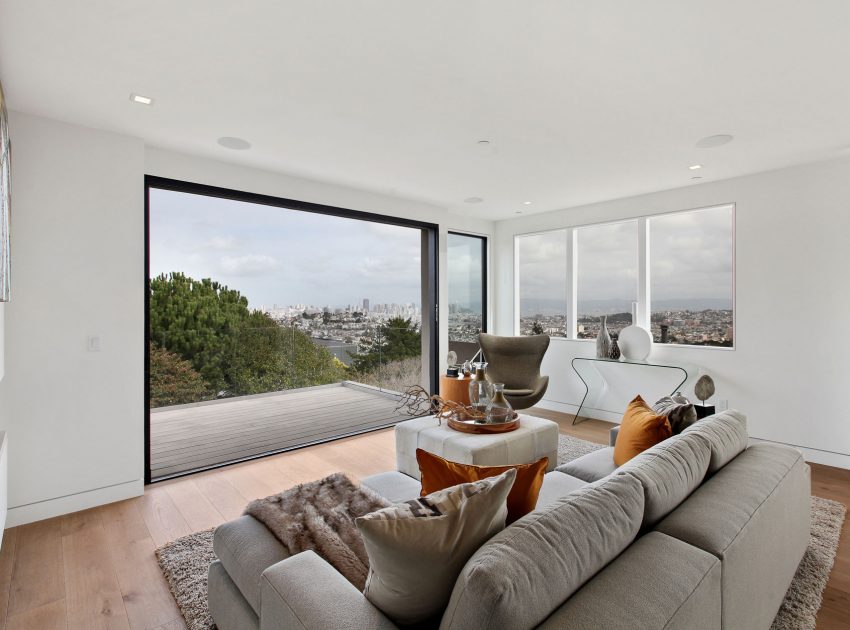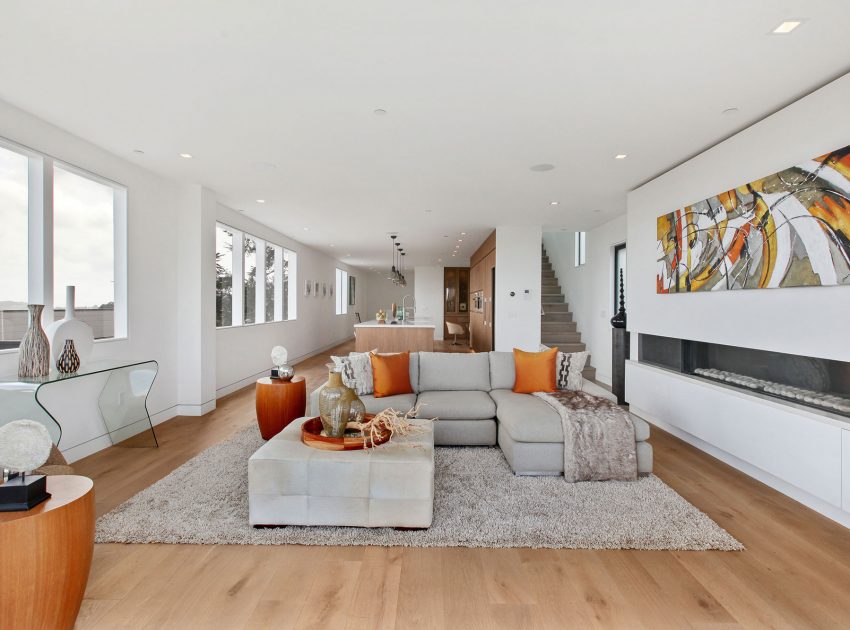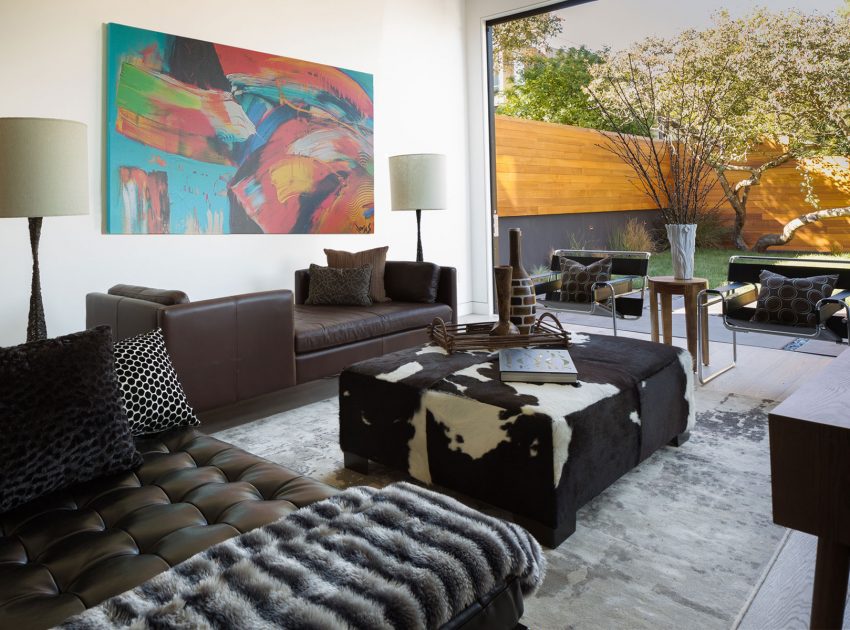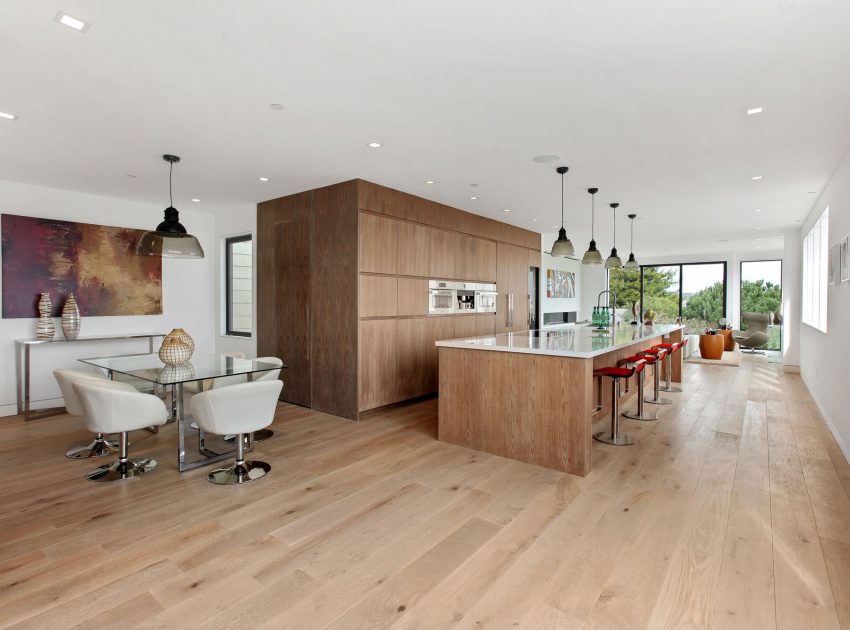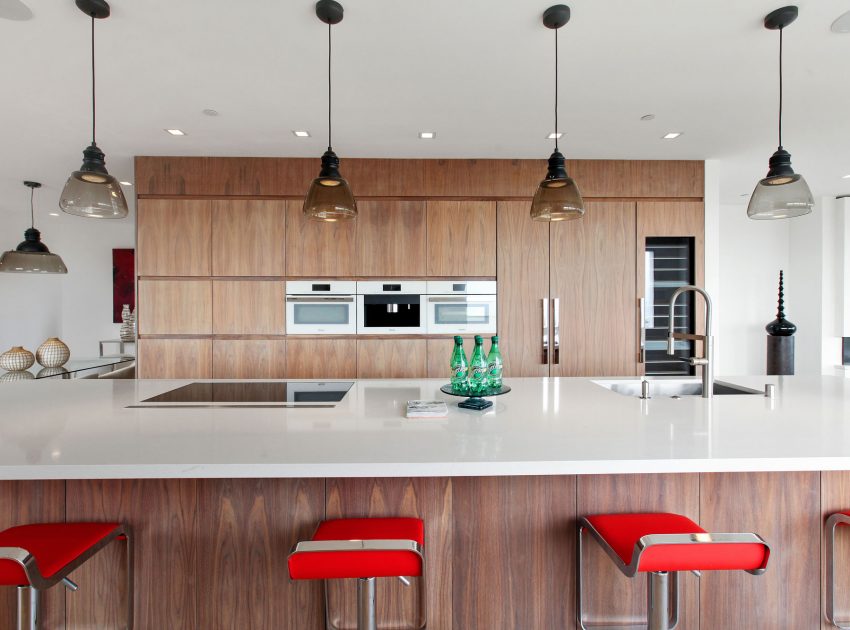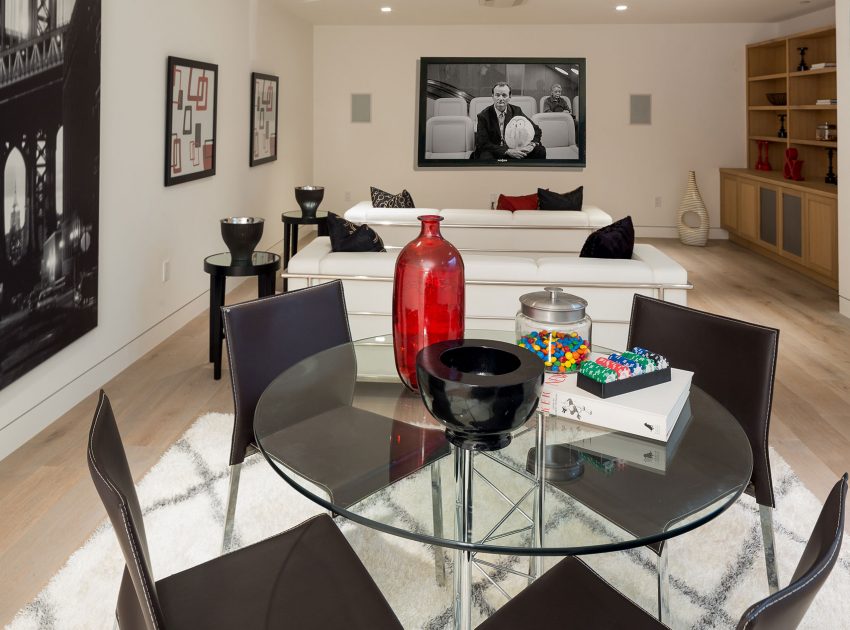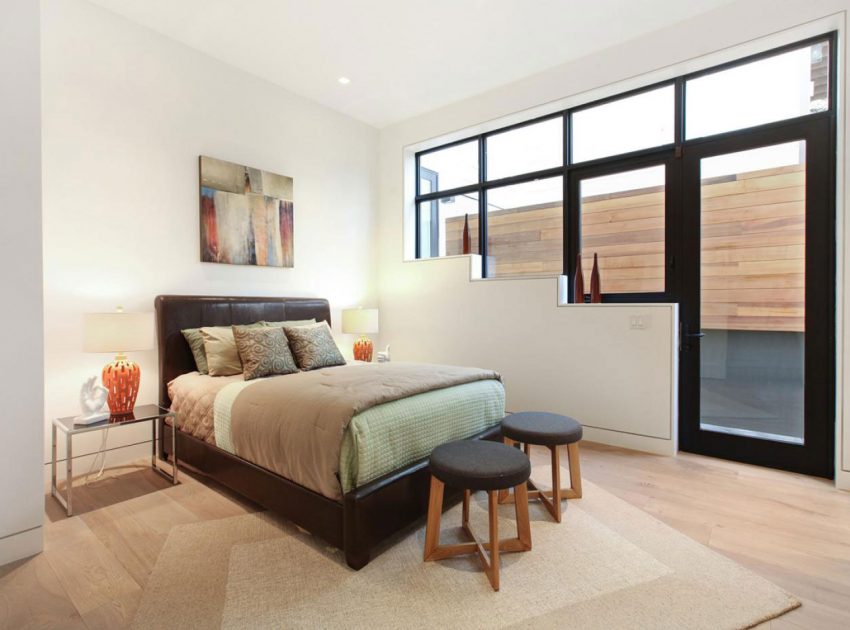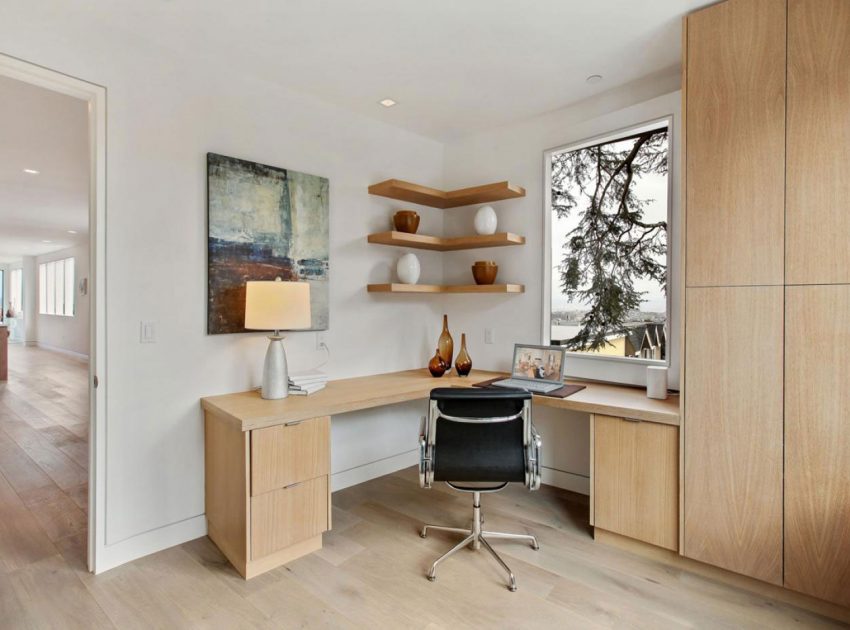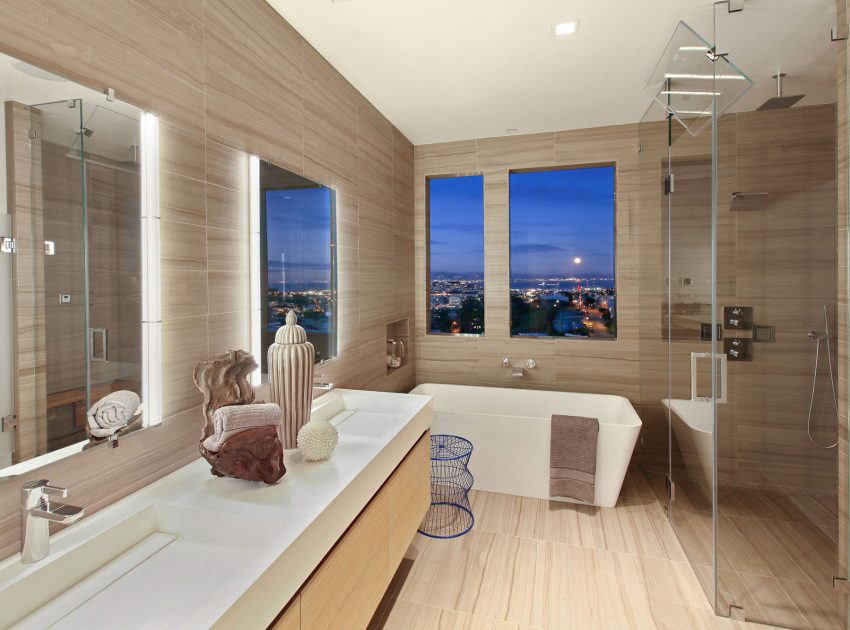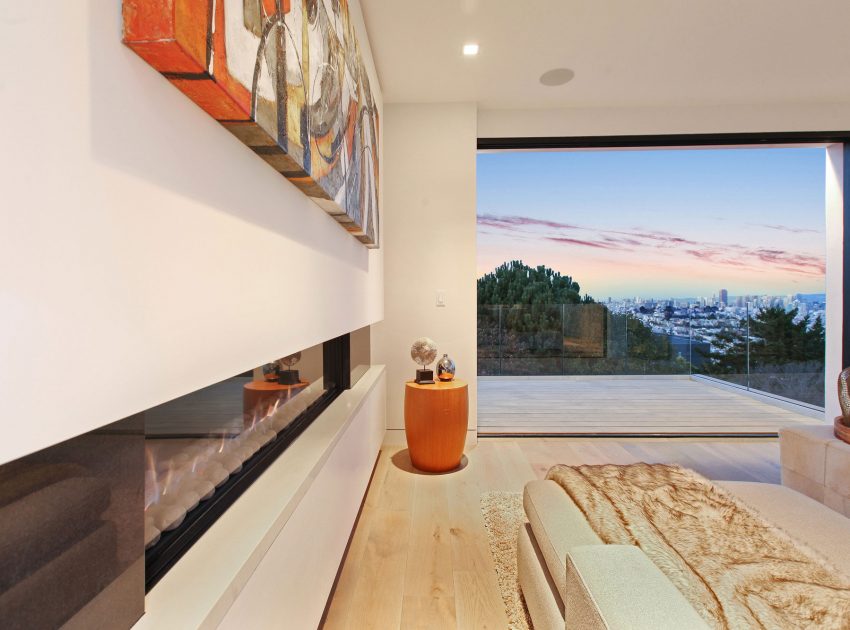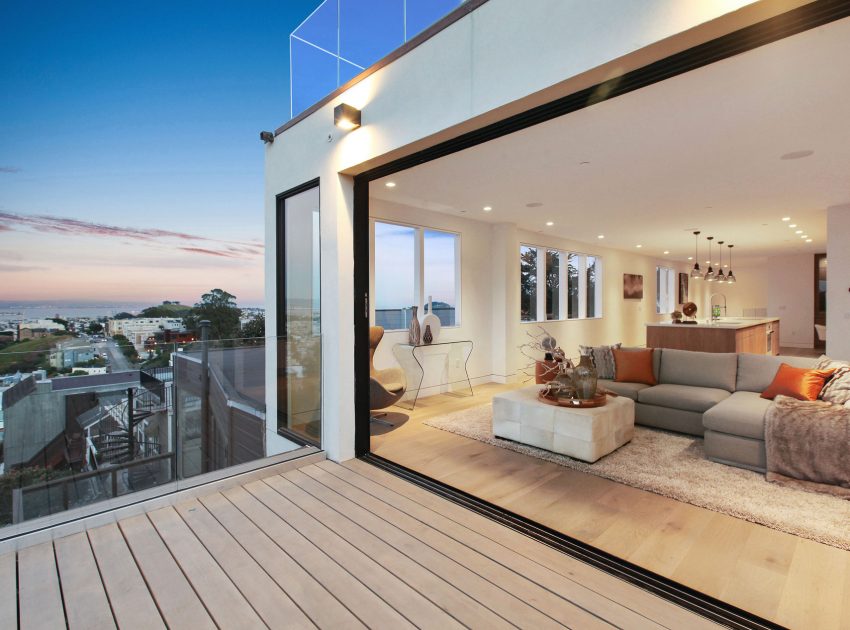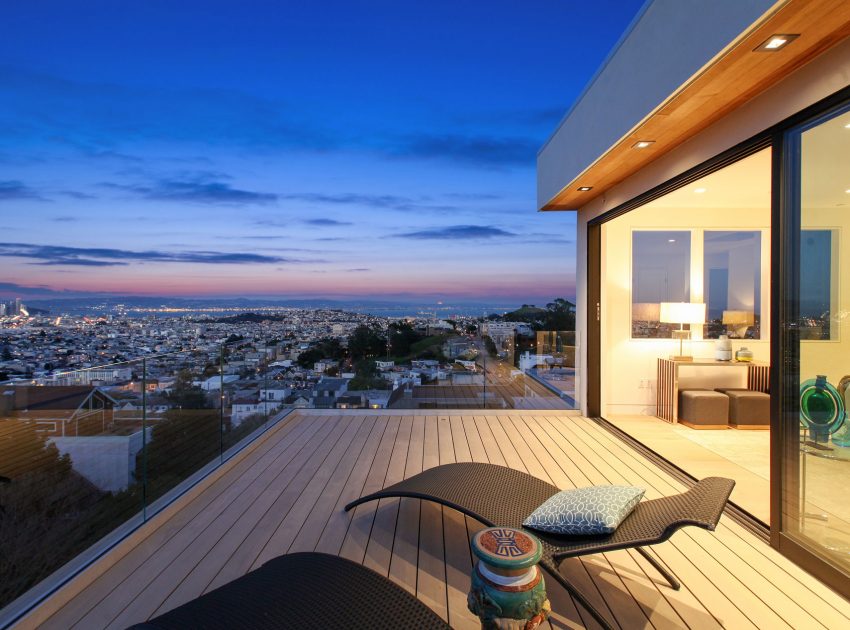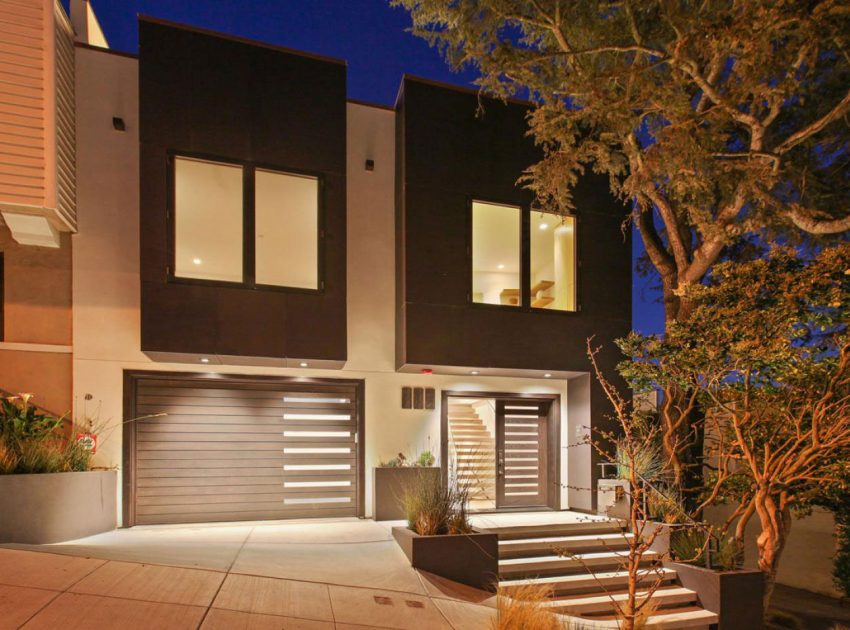 View the complete gallery