Three Pavilions by Distinctive Architecture
"Essential Client Requirements: Primarily one-story living for the owner. 3 bedrooms, 21/2 baths, 3-car garage, storage area and a studio. Light-filled spaces with strong, angular forms. The appearance of "thickness" and expression of materiality and texture in building elements and finishes. Passive energy orientation (heating AND cooling). Ecologically sensitive site design and material selections. Gracious outdoor living areas. Thoughtful landscaping and integration into the site. No lawn areas.
The Site: A left-over property considered undesirable due to its narrow and deep aspects, strong side slope relative to the street, and a stream with flood plain-like area. The south face of the lot is toward the street, which is the narrow dimension of the property.
The Solution: To create comfortable, light-filled spaces, and to afford a level of privacy from the street for the living and sleeping areas, the essential elements of the house were grouped into 3 pavilions: Living areas, Sleeping Areas and a Studio. The pavilions are connected via a circulation spine with views at each end and a centrally located stair. The side-slope of the lot was used to advantage to position the secondary bedrooms and garage/workshop on the lower level. The shape of each pavilion, with "butterfly" roofs that open to south and north daylight, provide strong angular forms as well as views of the trees and sky. Broad roof overhangs provide shading, natural weather resistance and a sense of shelter. Intermediate level etched glass and steel-framed sunscreens provide shading to mitigate undesirable heat gain in the summer months while, at the same time, diffusing daylight throughout south and east-facing rooms.
With openings at each end, the south-to-north circulation spine provides an interior breezeway when desired to naturally cool the home. Likewise, the koi pond across the face of the living area provides a natural cooling effect to breezes entering the low awning windows across its south face. Finally, each room/area has windows on multiple walls, which serve not only to provide balanced daylight, but also the opportunity to capture and induce breezes through the spaces.
The client cleaned the accumulated detritus of decades of neglect that had collected in the stream adjacent to the property and returned it to a flowing, naturally filtering element for the neighborhood. All roof water is collected via chain downspouts, catch basins and piping leading to an underground 4,000 gallon catchment that is used for watering the plant beds. All uphill site run-off is directed through two man-made dry stream beds to bog garden detention areas. Overflow from the bog gardens, along with lower driveway and auto court run-off is directed to a level spreader to drop out sediments and pre-filter the water before releasing it onto the wild grasses planted along the flood plain and slope leading to the stream. Finally, a mixture of flowering and shading trees are added into these grasslands to re-establish a mixed forest canopy over time."
Photos by: Distinctive Architecture, Krichco Construction & Russell Abraham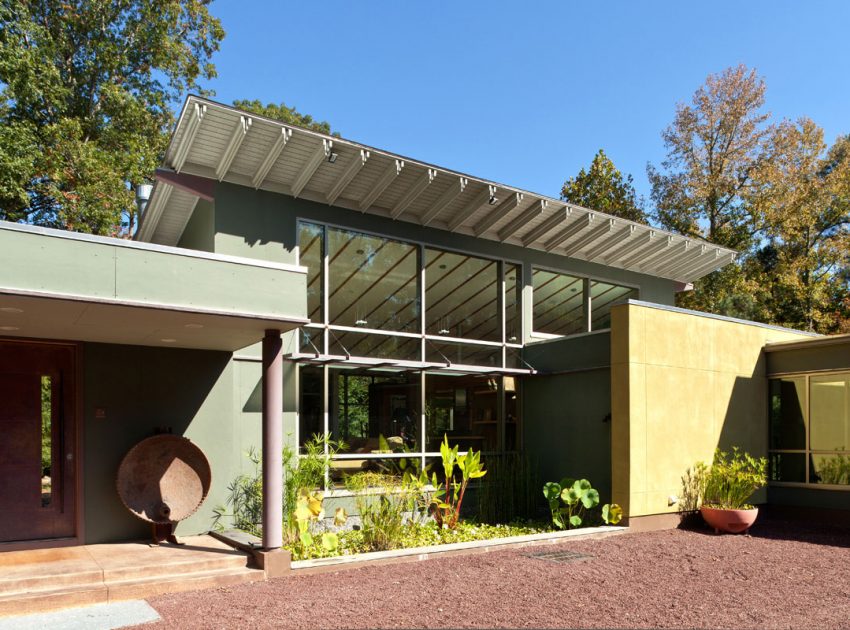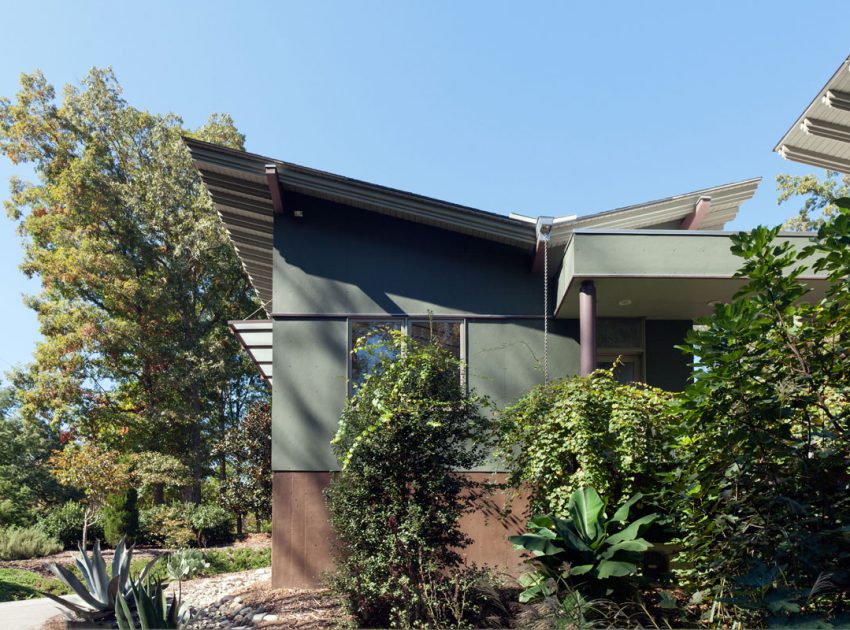 View more: A Spacious and Compact Contemporary Family Home in Melbourne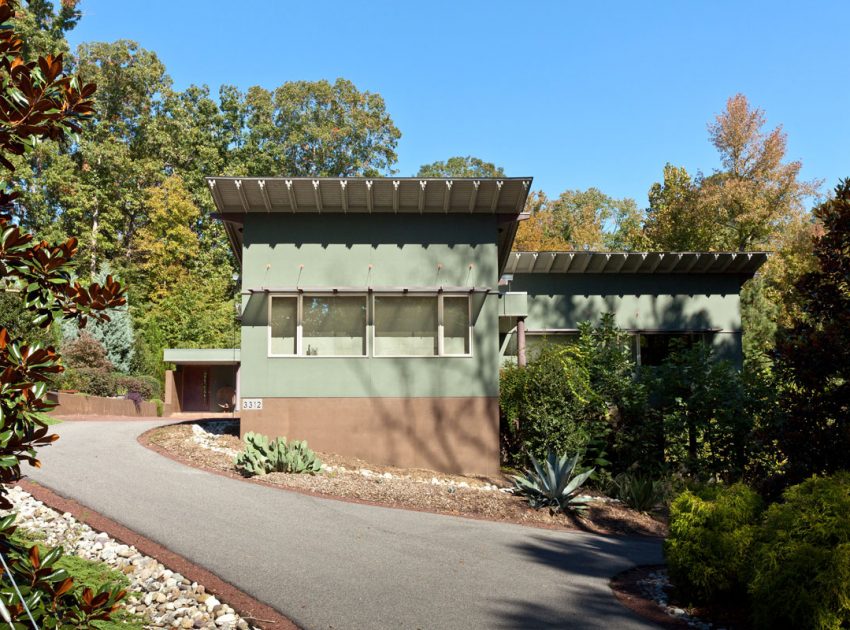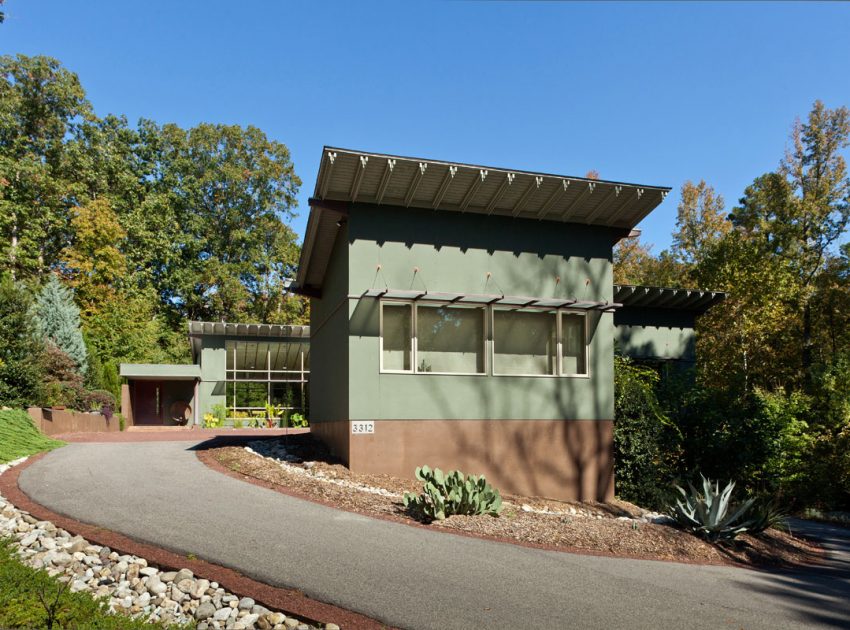 Related: A Stylish Cantilevered Concrete Home with Stunning Character in Pretoria, South Africa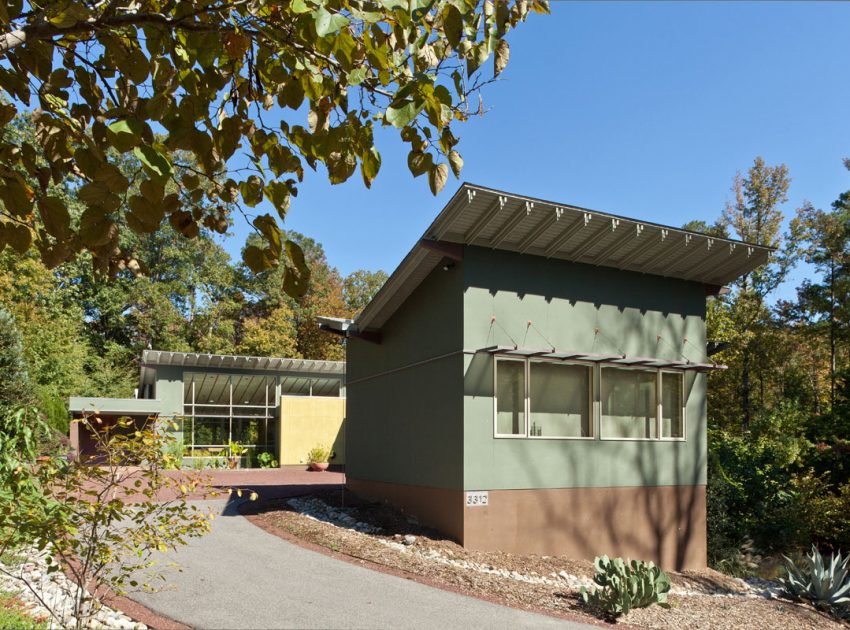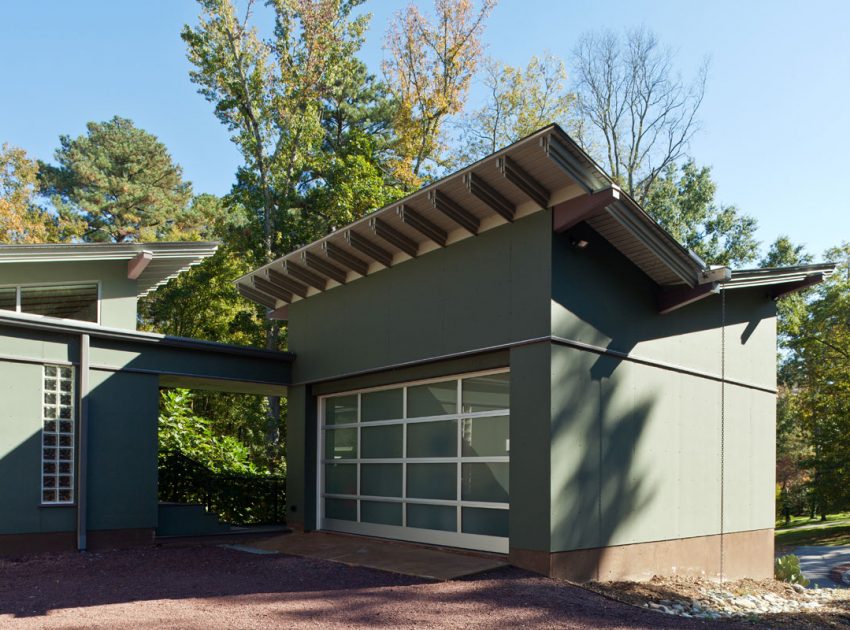 Here: A Fascinating and Stylish Modern Home with Beautiful Landscape in Palm Springs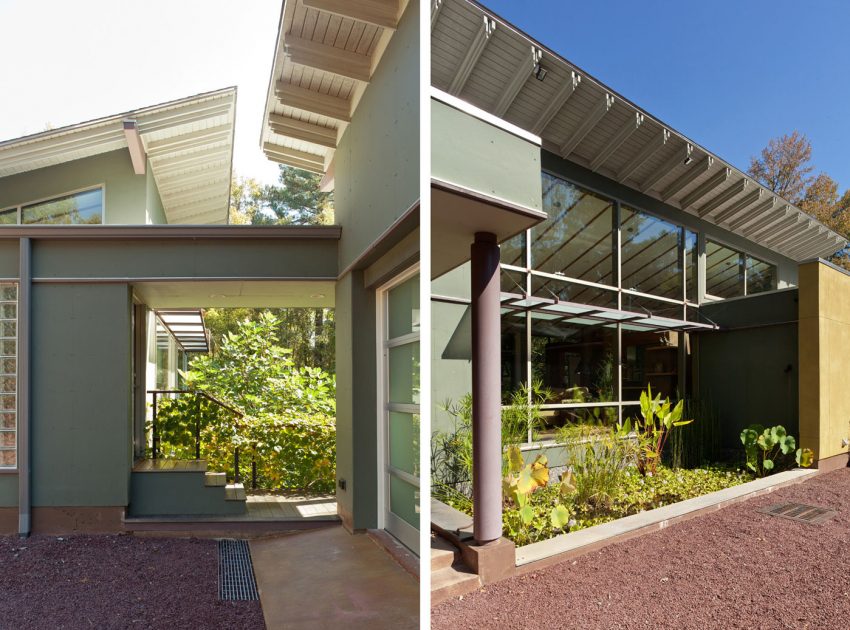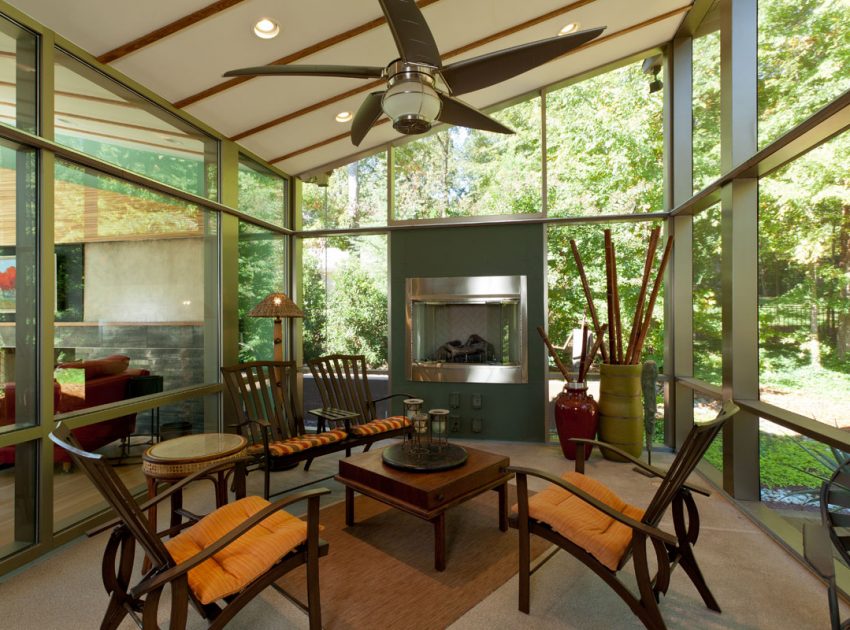 Read also: An Elegant and Luxurious Contemporary Home with Shabby Chic Interiors in Melbourne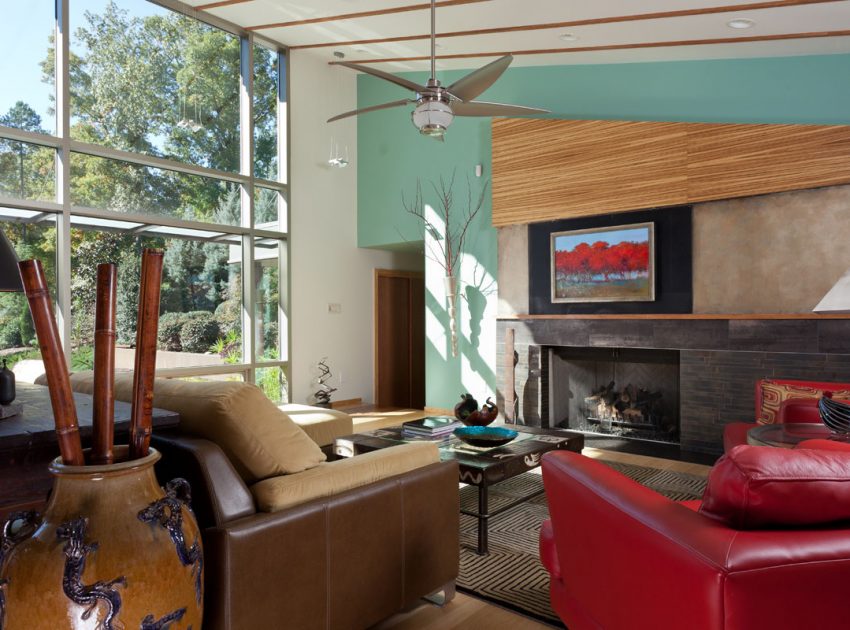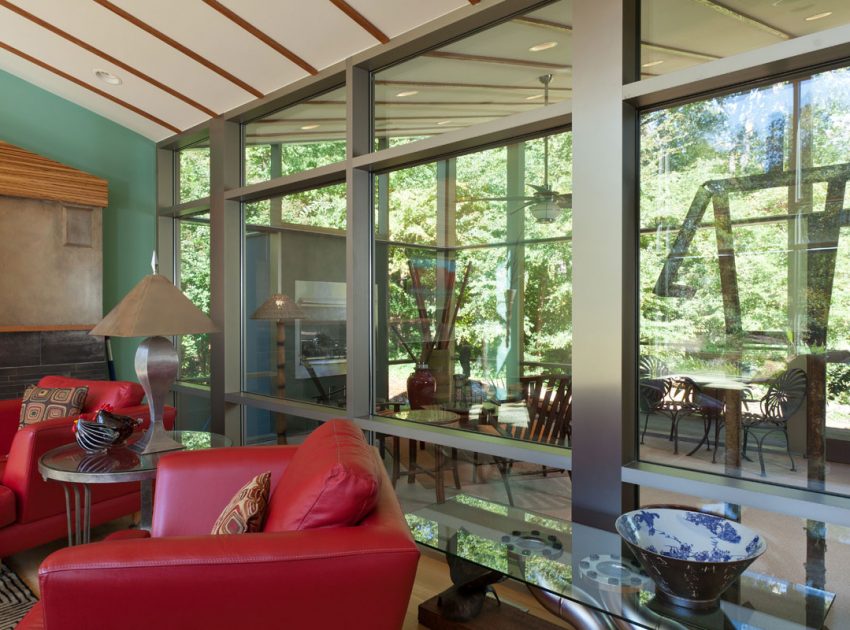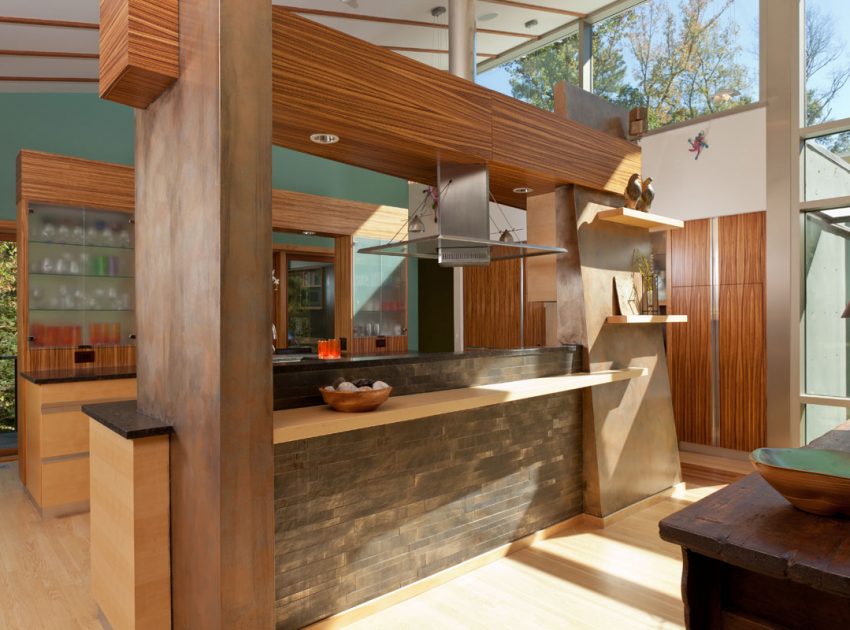 Next: A Stunning House Surrounded by Lush Greenery and Courtyard Gardens in Singapore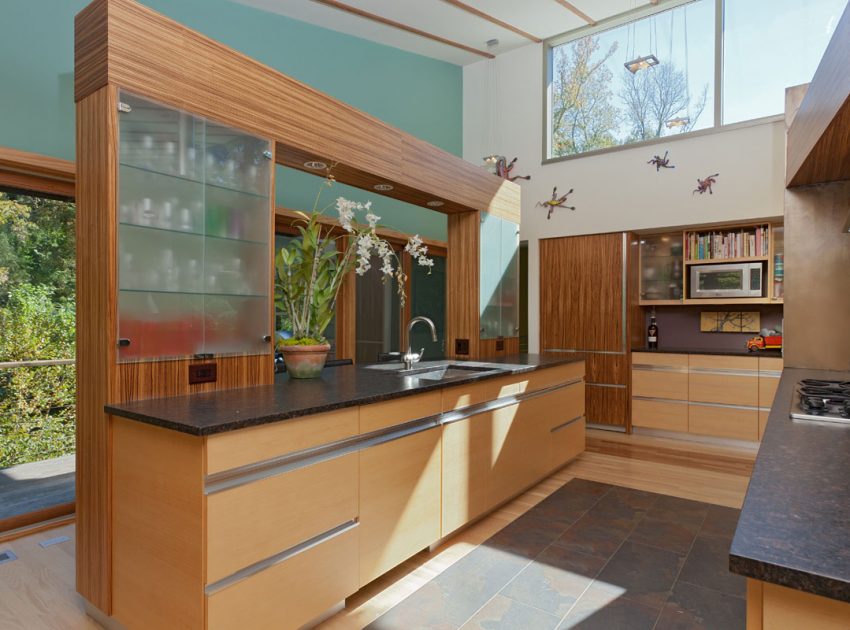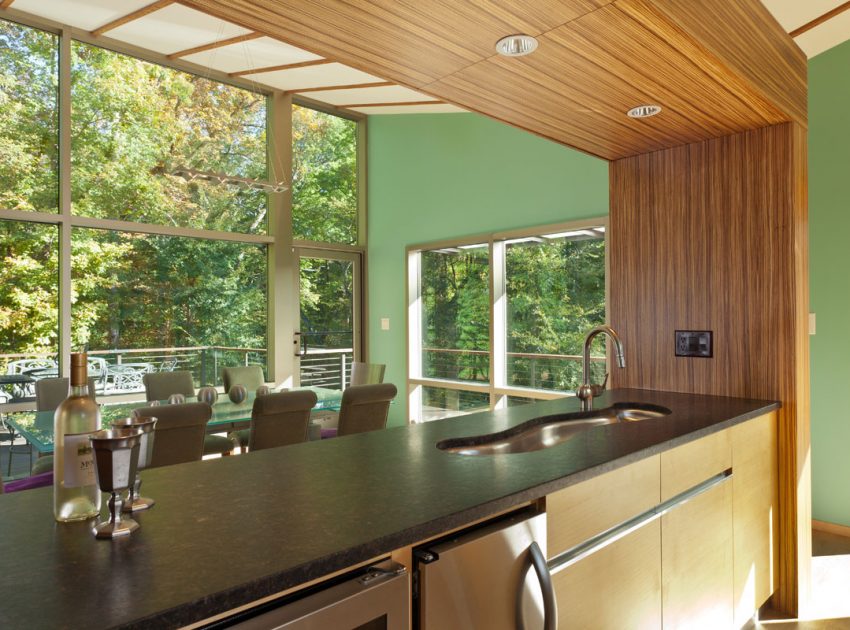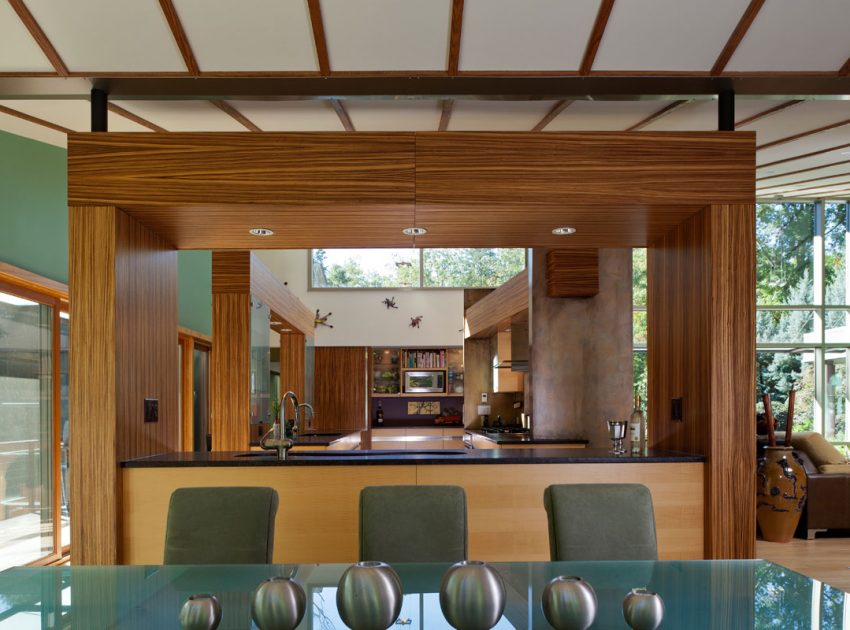 Check out: An Exquisite Home with Stunning Rough Stone Walls and Thick Ceiling Beams in Pergola, Italy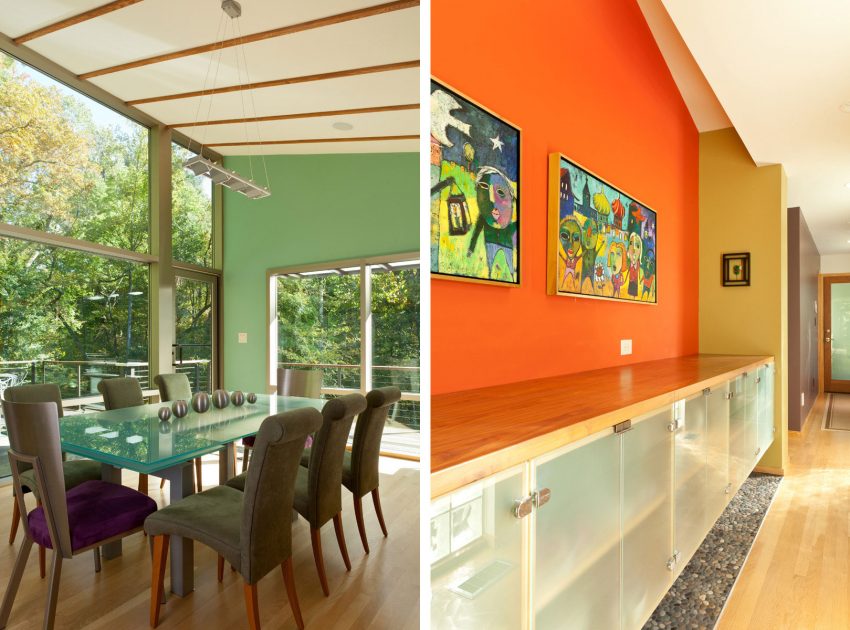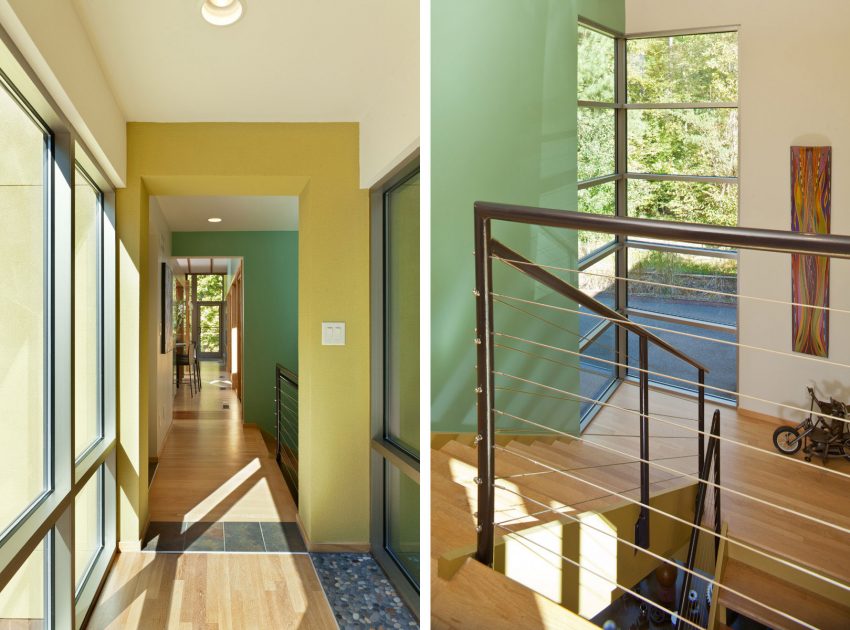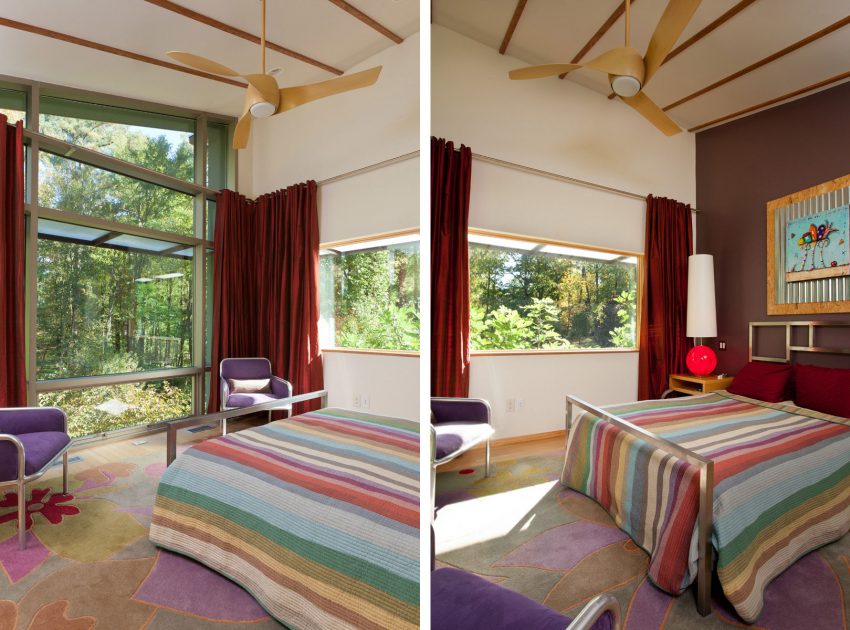 Read more: A Breathtaking Contemporary Home with Wonderful Landscaping in Trento, Italy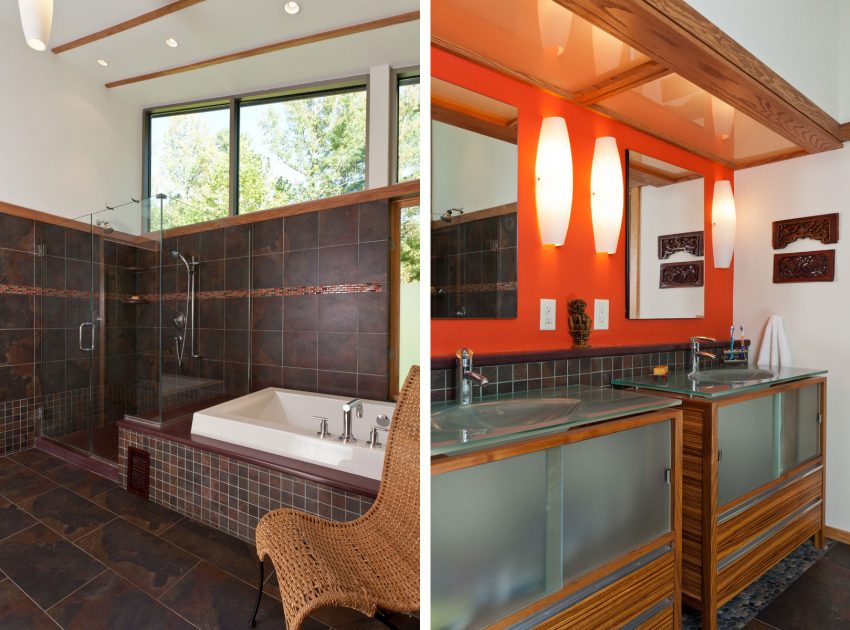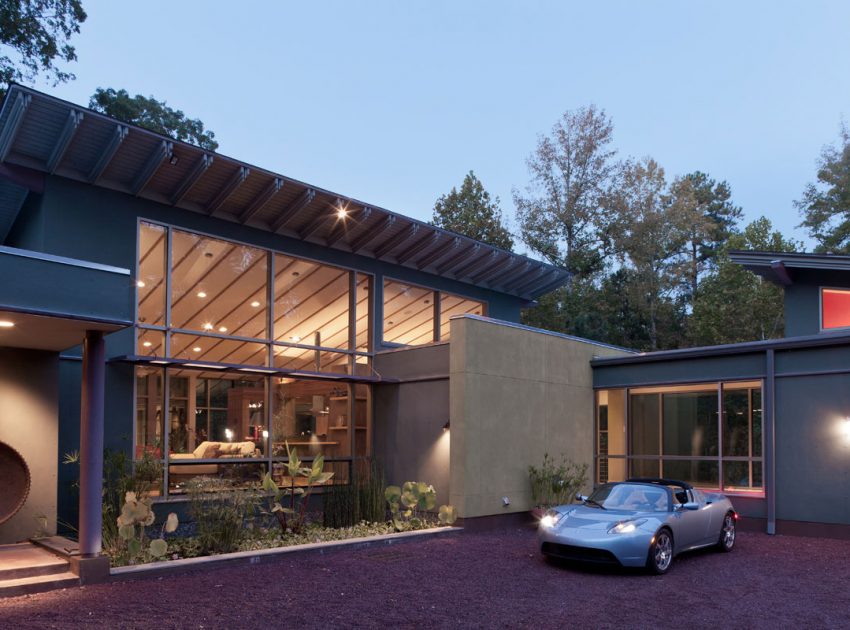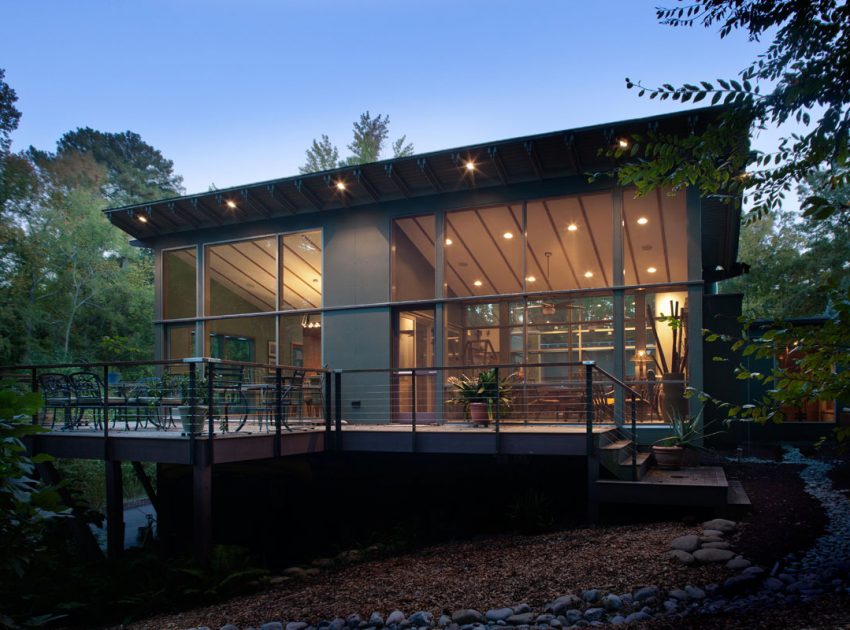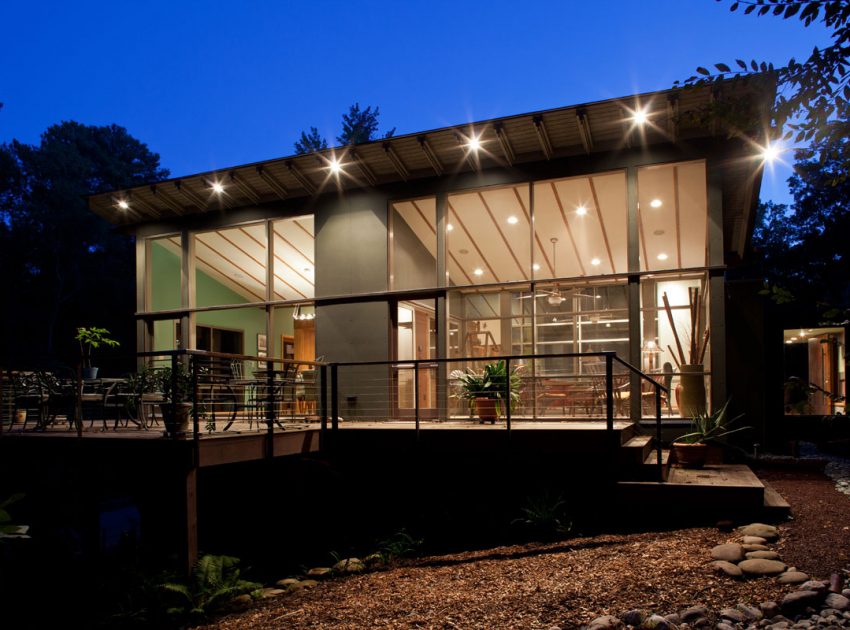 See also: A Sleek and Stylish Sustainable Home for a Young Family in Newcastle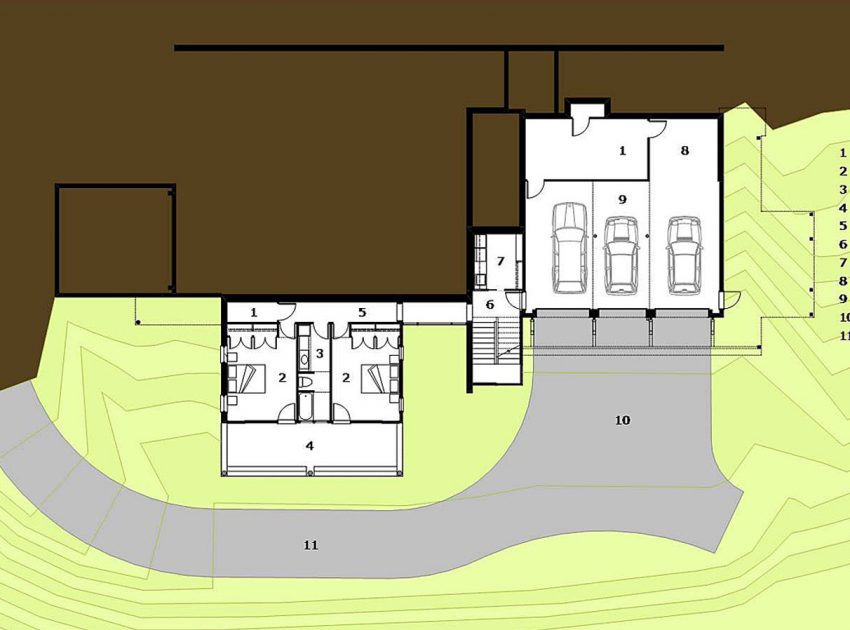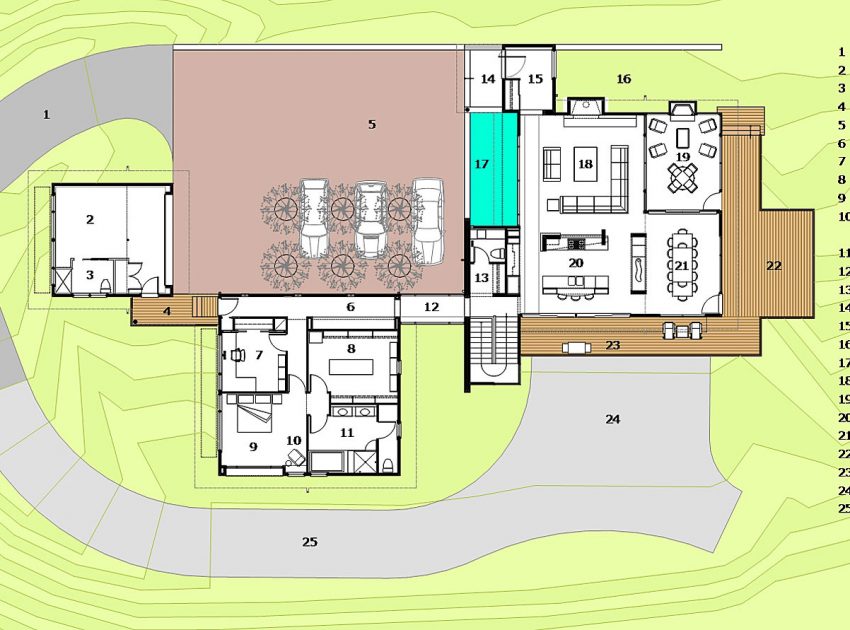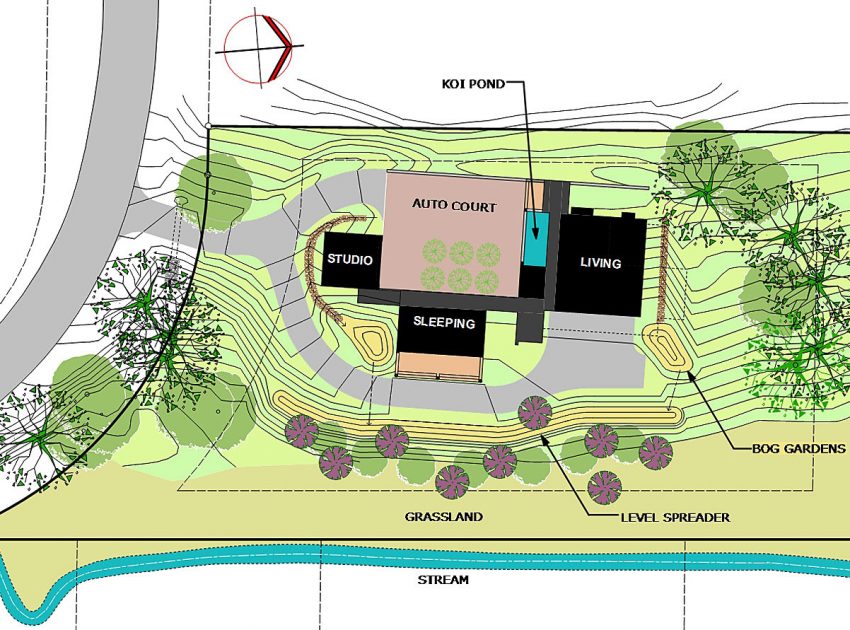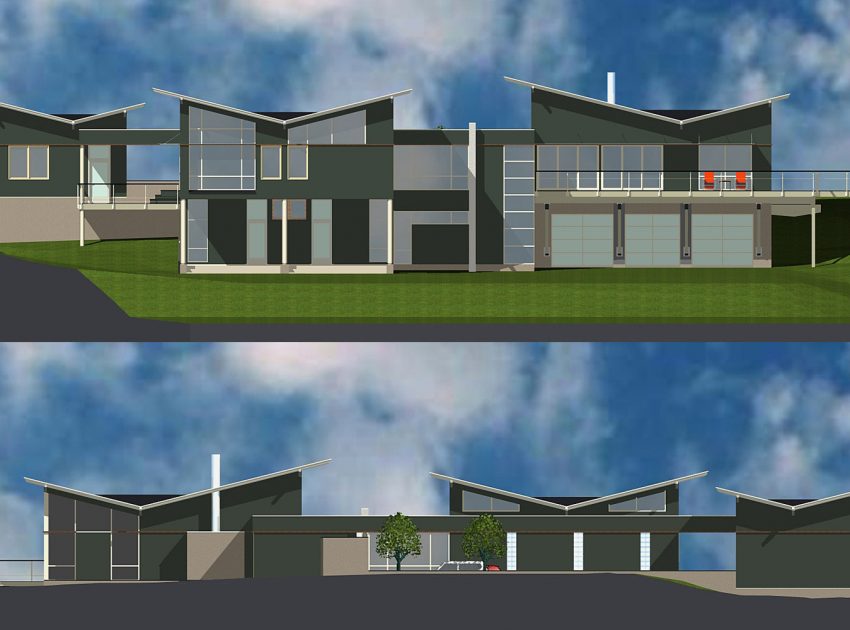 View the complete gallery