CHI on Jardine's Lookout by PplusP Designers
"In traditional Chinese culture, chi (also QI) is an active principle forming part of any living thing. It is frequently translated as 'natural energy flow' and it literally means 'breath' or 'air'. People believed Chi permeated everything and linked their surroundings together.
They likened it to the flow of energy around and through the body and environment, forming a cohesive and functioning unit. By understanding it's rhythm and flow they believed they could balance the elements of Chi to make one's home soothing and comfortable. With the above understanding and knowledge, a harmonious interaction of Chi enhancing Feng Shui and modern contemporary design was the foundation of this apartment design.
Walking into the Living Area, a feature that immediately catches the eye is the inbuilt fish tank set within the display shelving, another important feature and purposefully positioned in Traditional Feng Shui methodology.
There is a sense of fun and liveliness resulting from the irregularity of the display shelving, the free style Ligne Roset Togo Sofa and the color rich Paul Smith swirl design carpet."
Photos by: PplusP Designers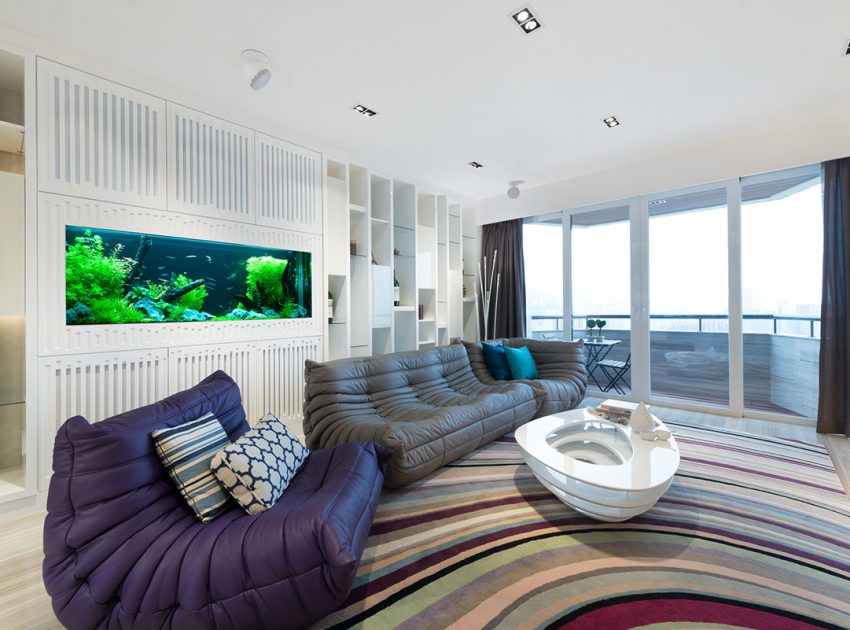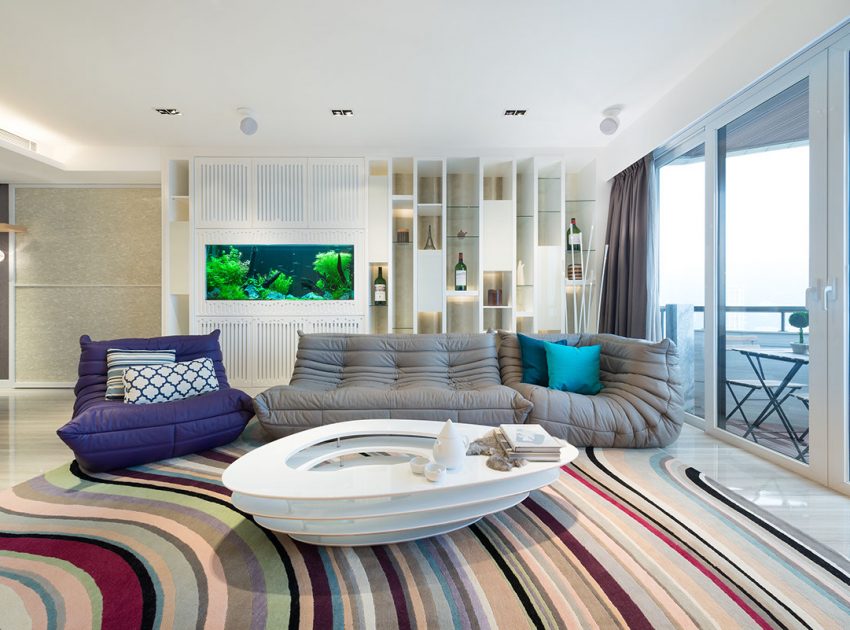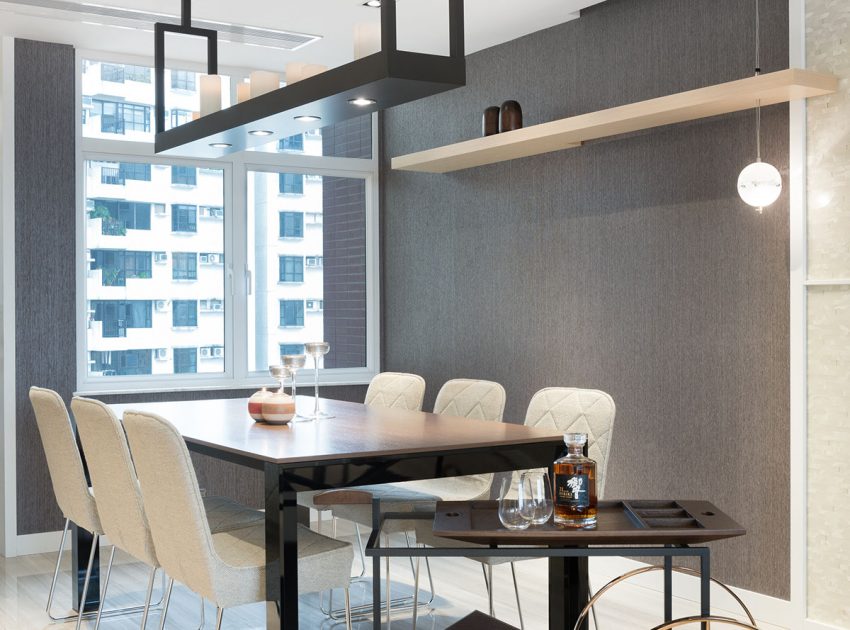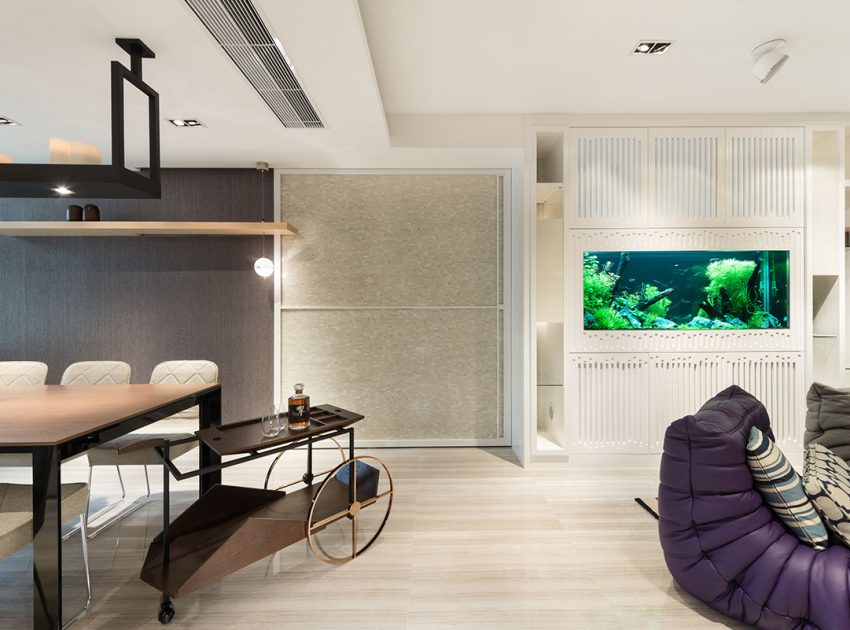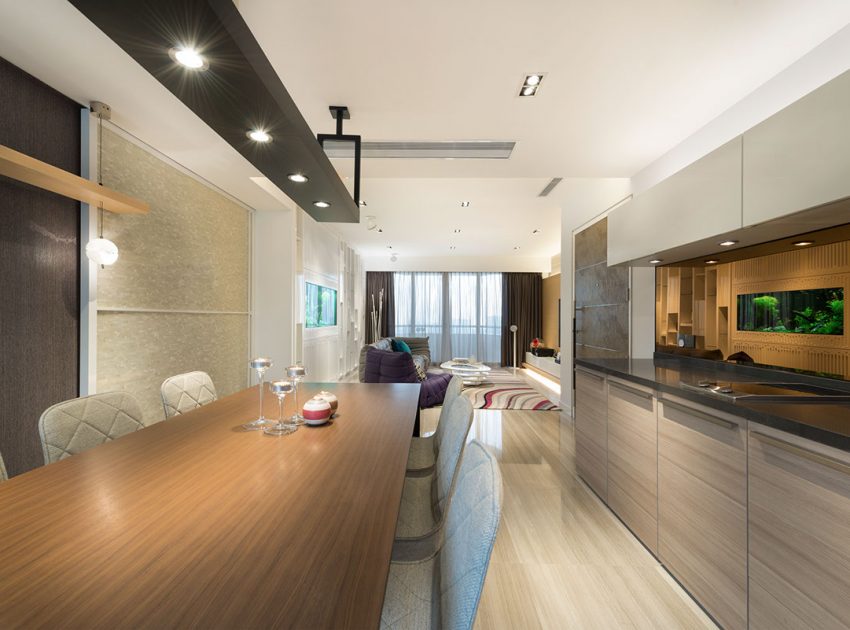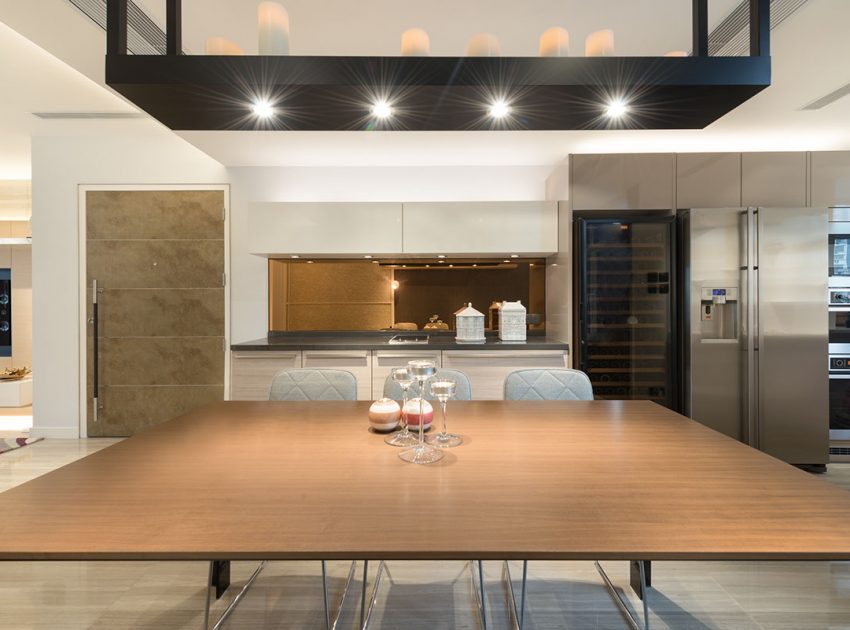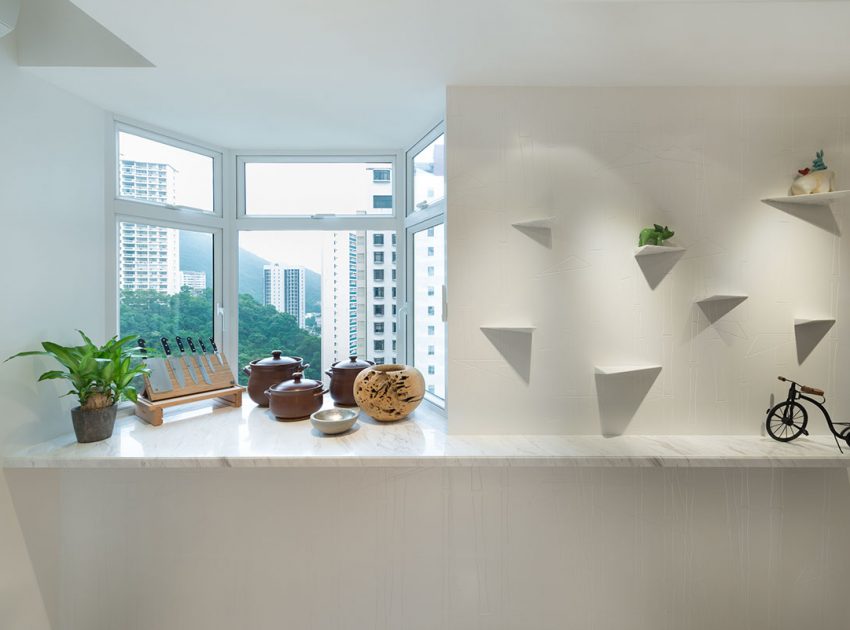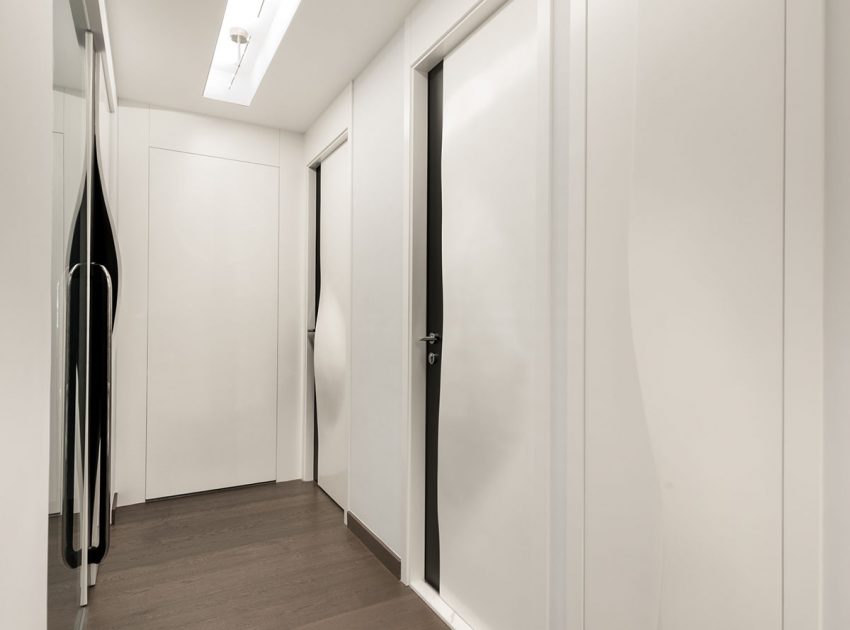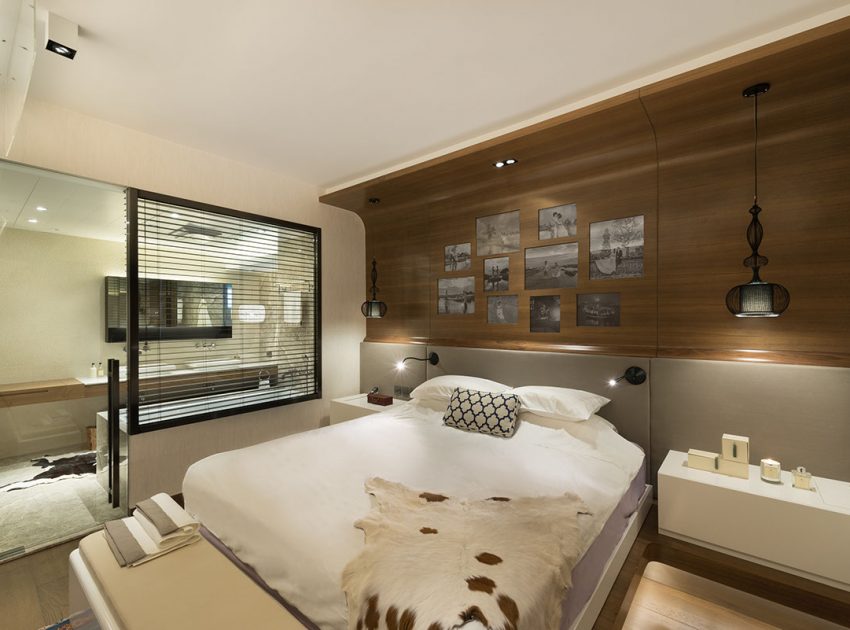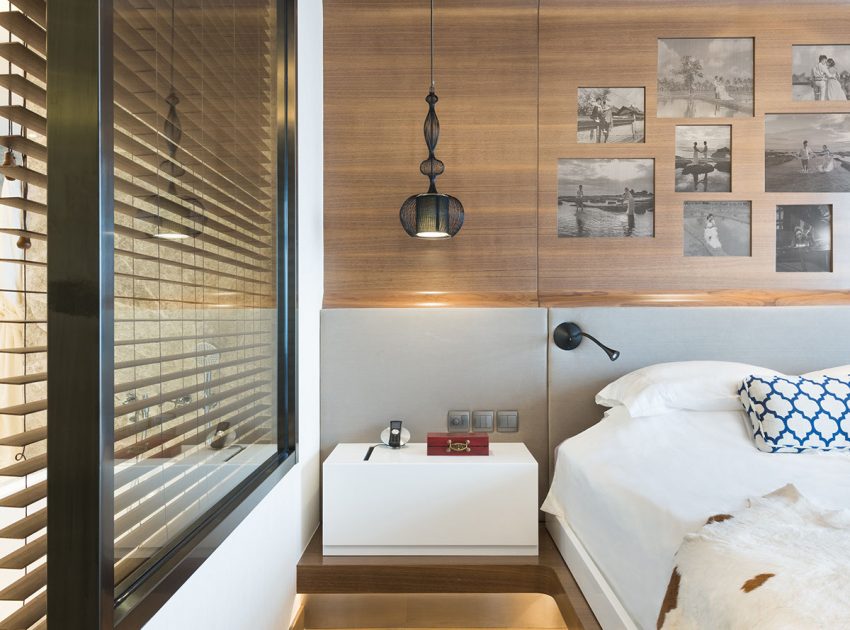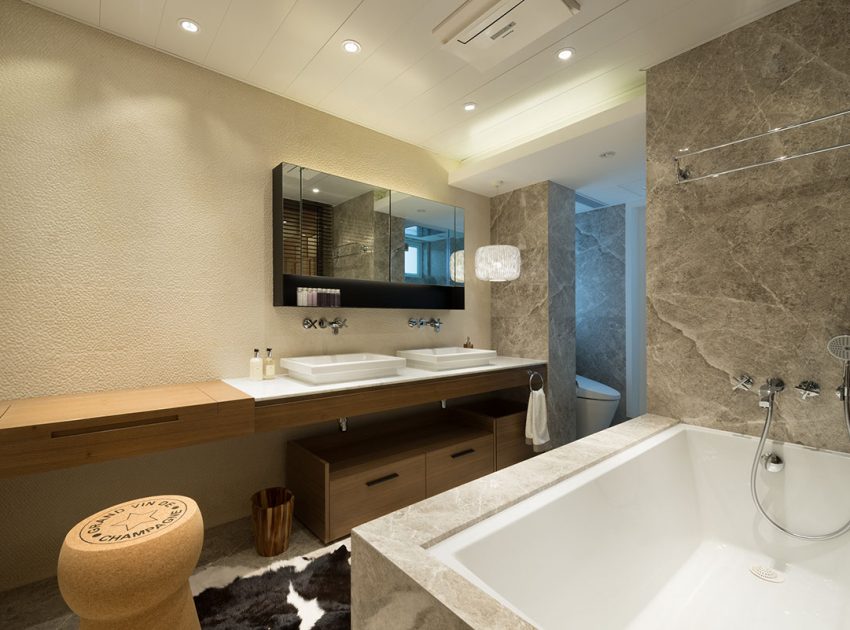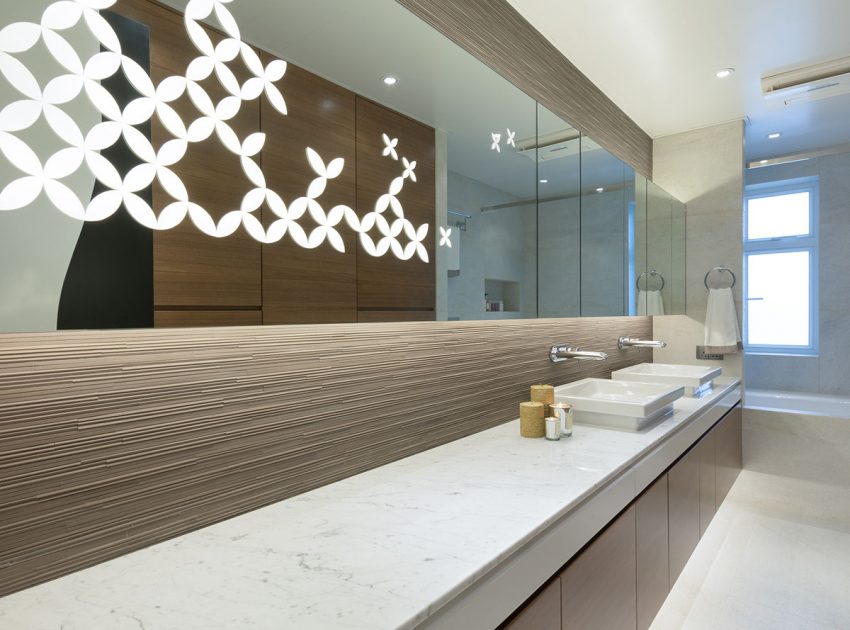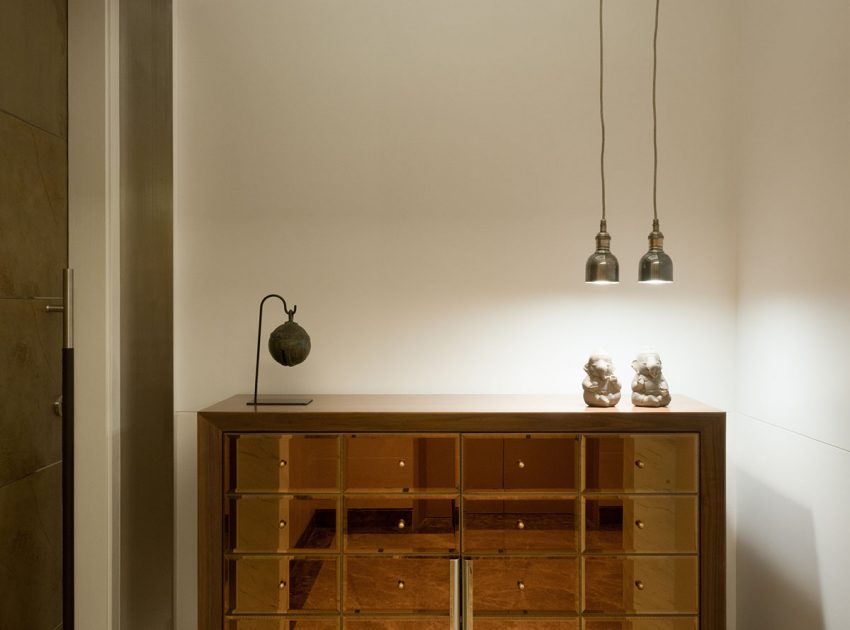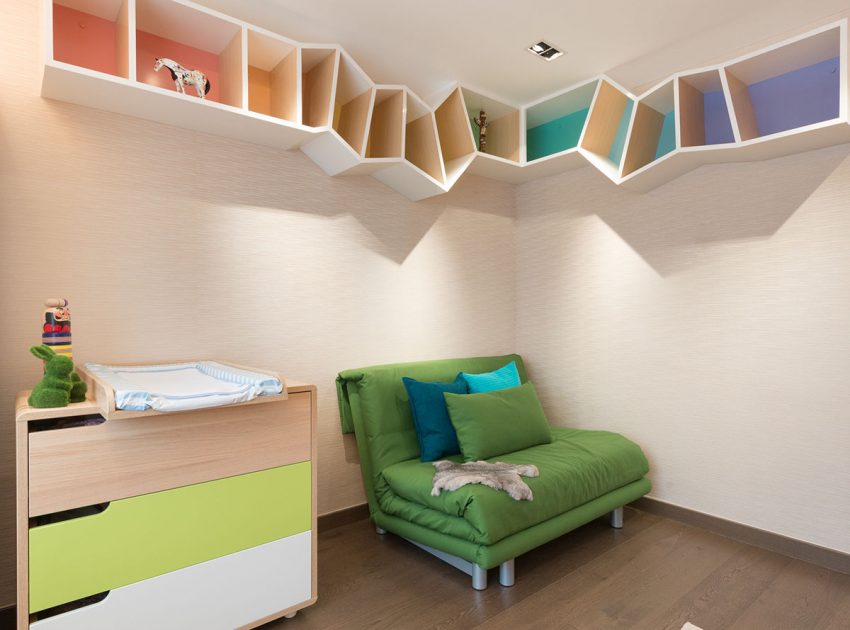 View the complete gallery