Frame House by Vanguarda Architects
"Projected as a permanent residence, this work has been placed on a rectangular lot with the backyard towards the inner lake of the gated neighborhood.
It has been designed from the overlapping of volumes made of different regional materials which are emptied by forming the use and living spaces in their negative.
This geometrical operation creates "emptied" boxes that frame the views towards the landscape, addressing the sight and organizing the space.
Laid out in two floors, the house is organized in levels. On the first floor, there are the public and service areas. In turn, the upper floor includes the bedrooms and the study; the living room, on the rear facade, breaks this logic by perforating the space in a double height and linking the different uses vertically."
Photos courtesy of Vanguarda Architects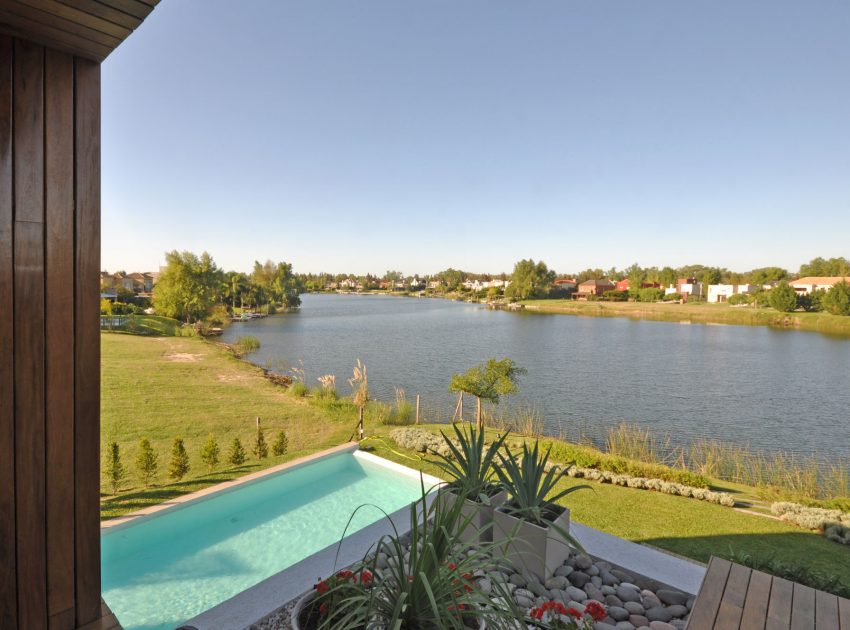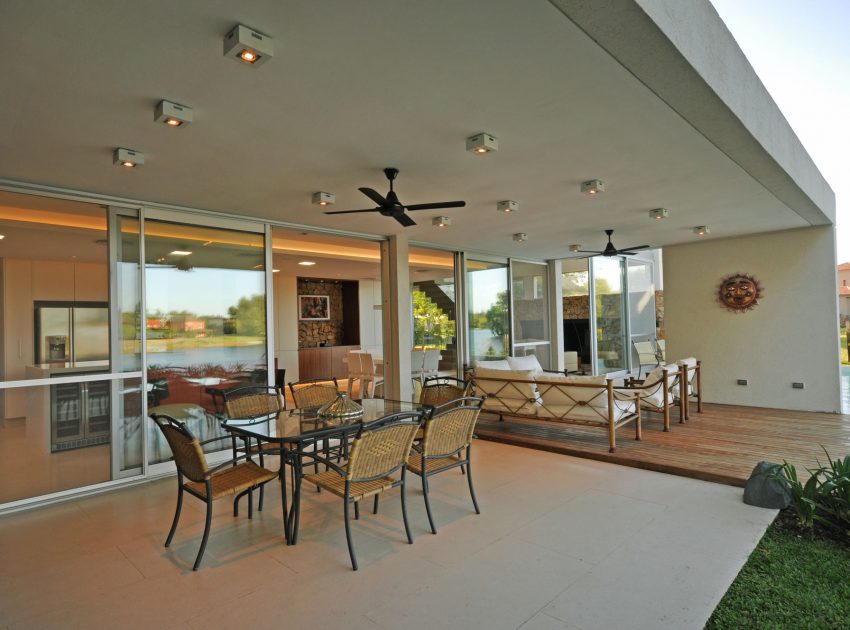 View more: A Sleek and Stylish Home with Pieces of Art Character and Personality in Erp, The Netherlands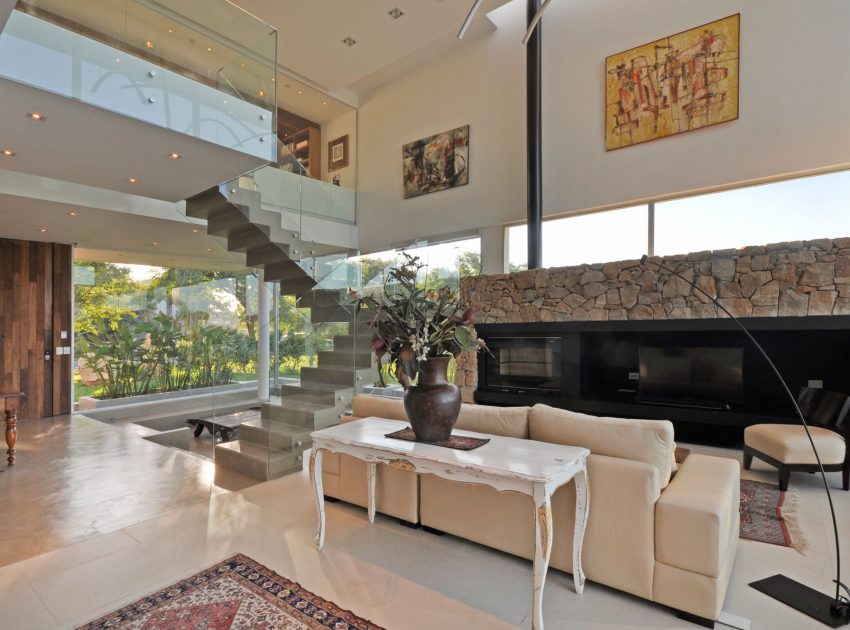 Related: A Beautiful Contemporary Home Surrounded by Mountain Views in La Calera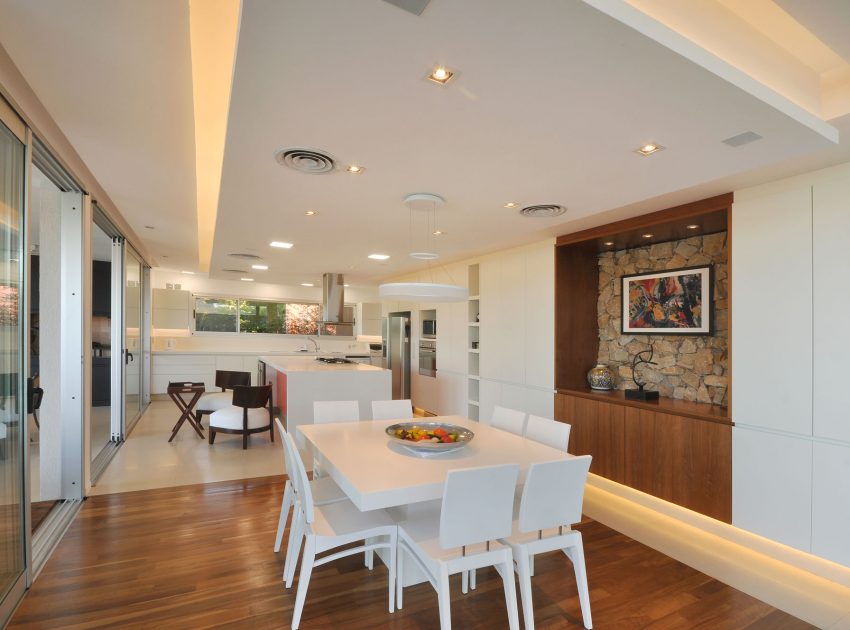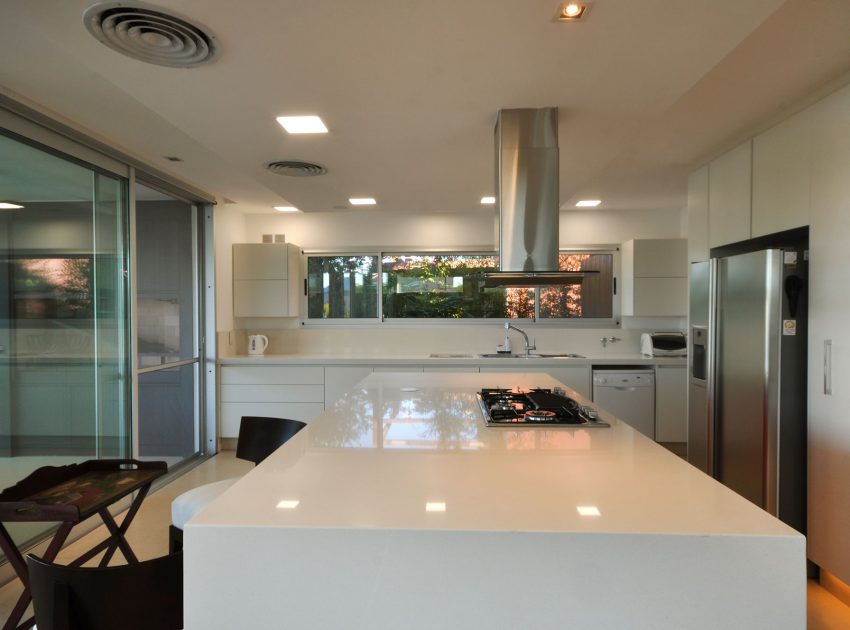 Here: A Spacious and Unique Contemporary Home for a University Researcher in Halifax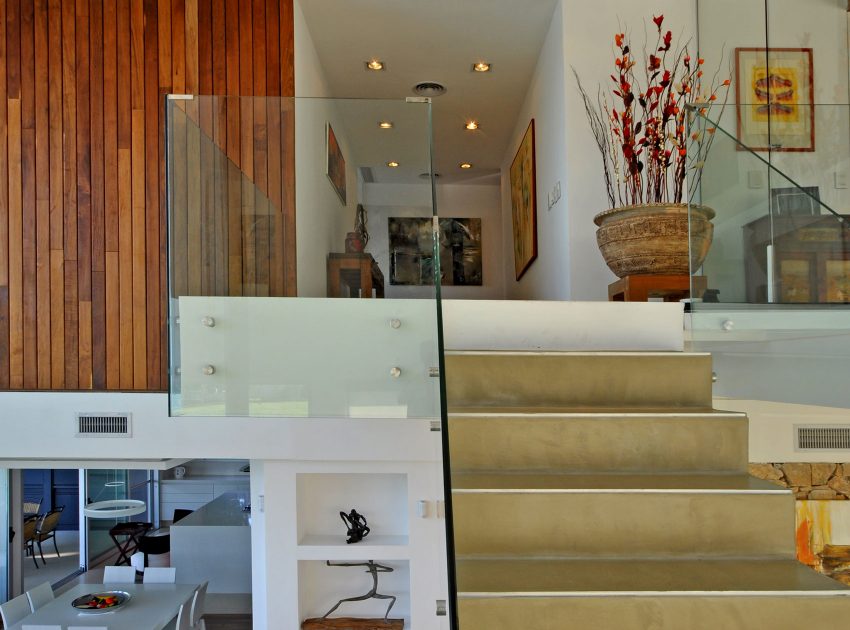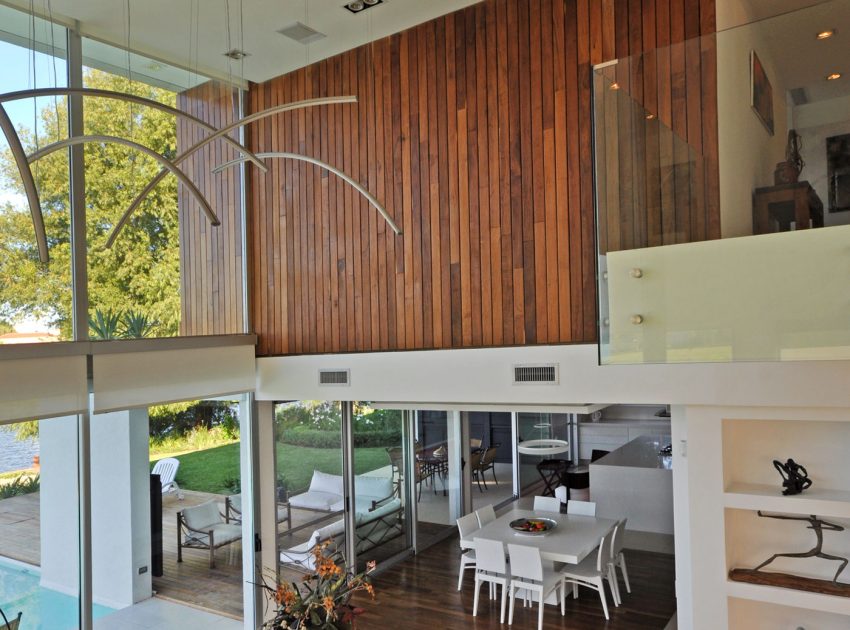 Read also: A Bright and Luminous Modern House on Multiple Levels for a Young Family of Three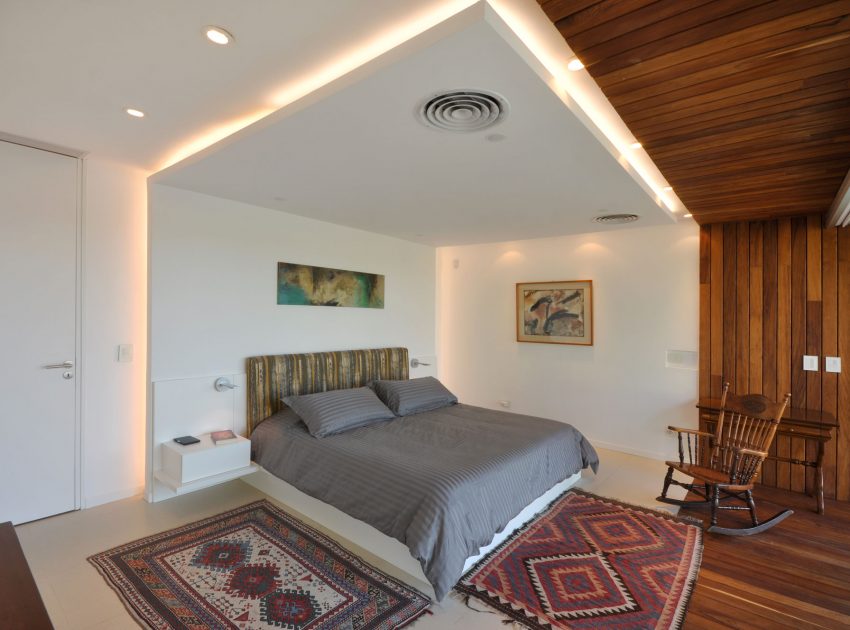 Next: A Contemporary House with Exposed Concrete Walls and Excavated Rock in Dominican Republic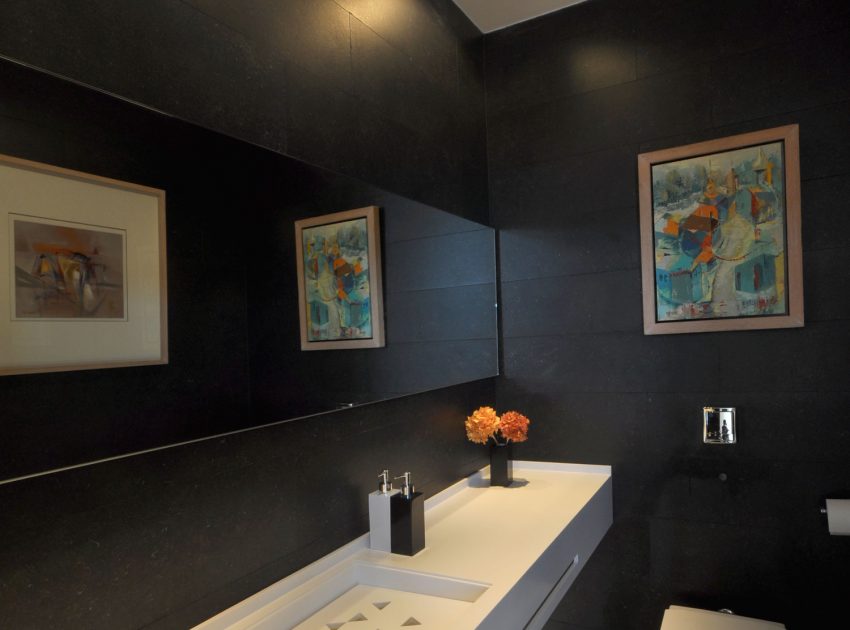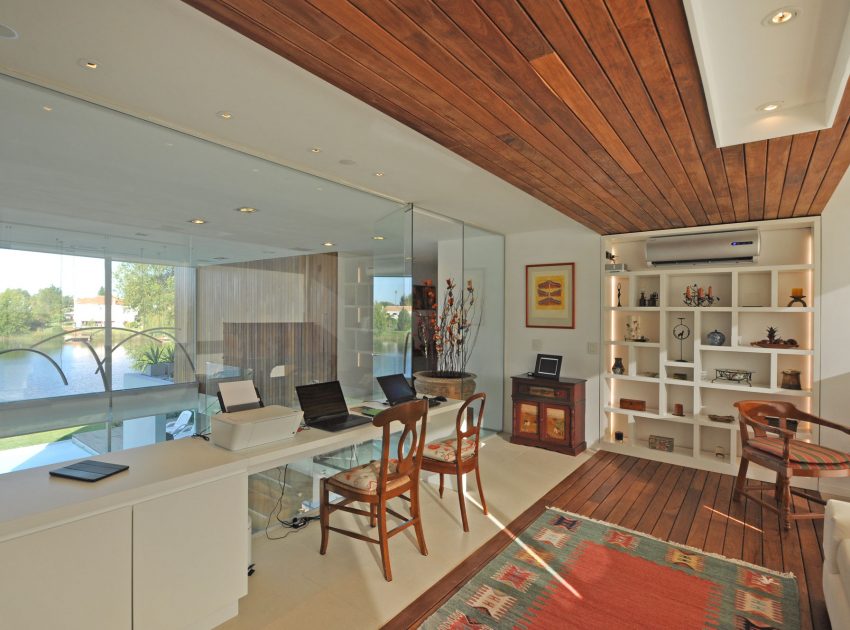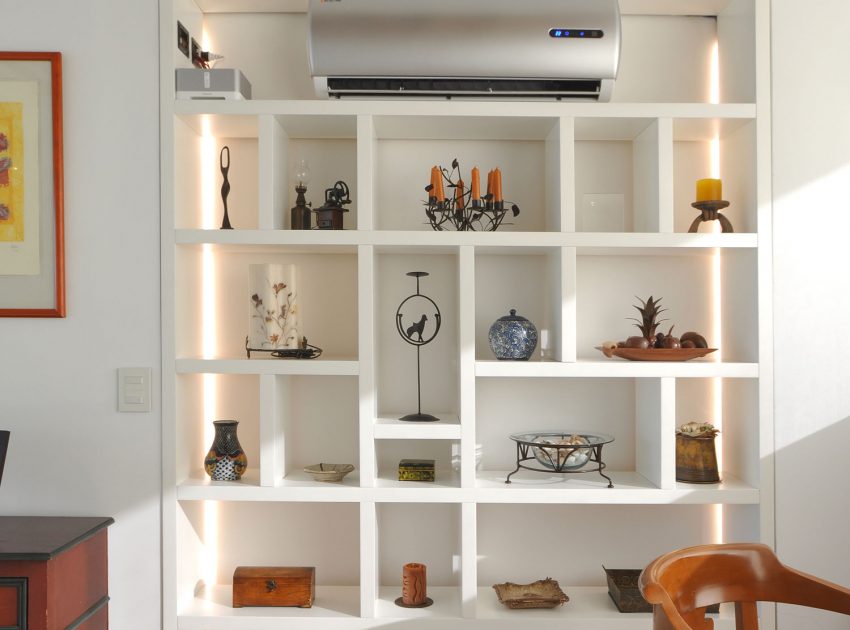 Check out: A Bright and Beautiful Family Home for Spectacular Art Collectors in London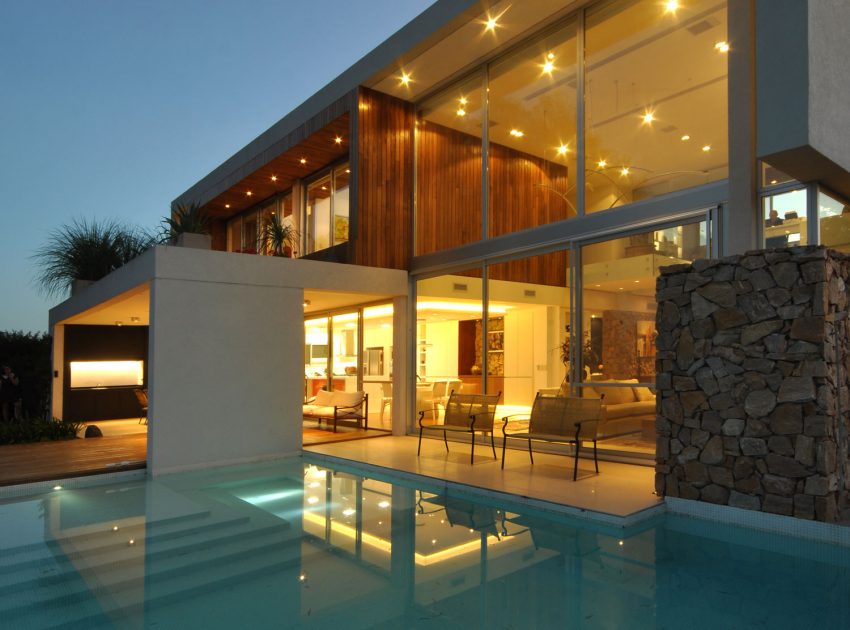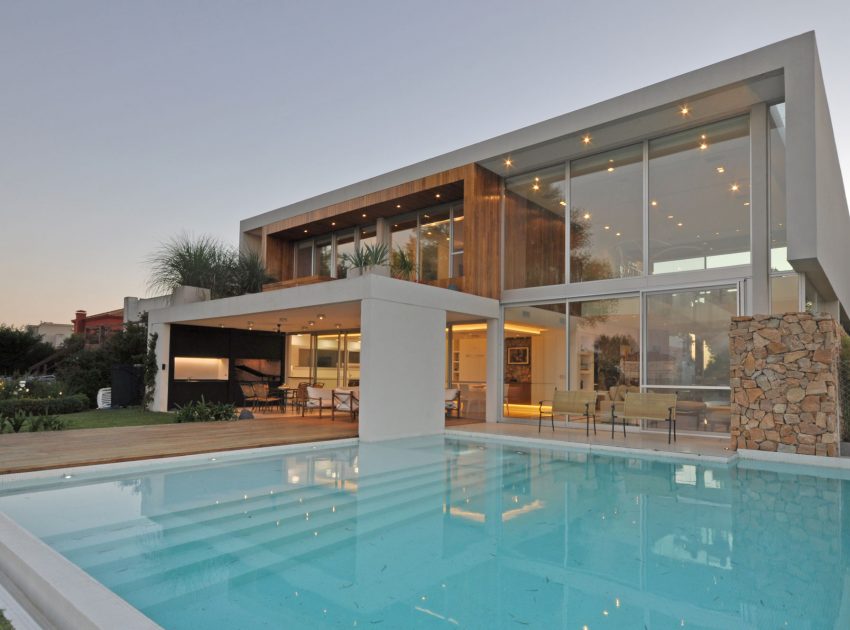 View the complete gallery