Residence on White Trout Lake by Alfonso Architects
Situated on a lakefront site in central Florida, the program was to design a residence for a traditional family (2 adults, 2 young children), with the added criteria that there would be a clear separation between adult social entertainment spaces and children activity spaces.
This led to a dual circulation parti running along the center spine of the site with clear programmatic separation. The site is characterized by a large lake to the west with mature live oak canopies on the north, south and east edges of the site.
The house is then situated in this canopy 'pocket' and responds with a horizontal transparency on the north, south and east facades. This transparency is reinforced formally with a floating 'sun ribbon' at the second floor and consciously wraps the three facades.
The house is grounded on the entry facade to the east, expressing the public/private separation with an inserted stone 'bar' that appears outside the ribbon and expresses itself through the entire section of the house.
Photos by: Alfonso Architects & Albert Hurley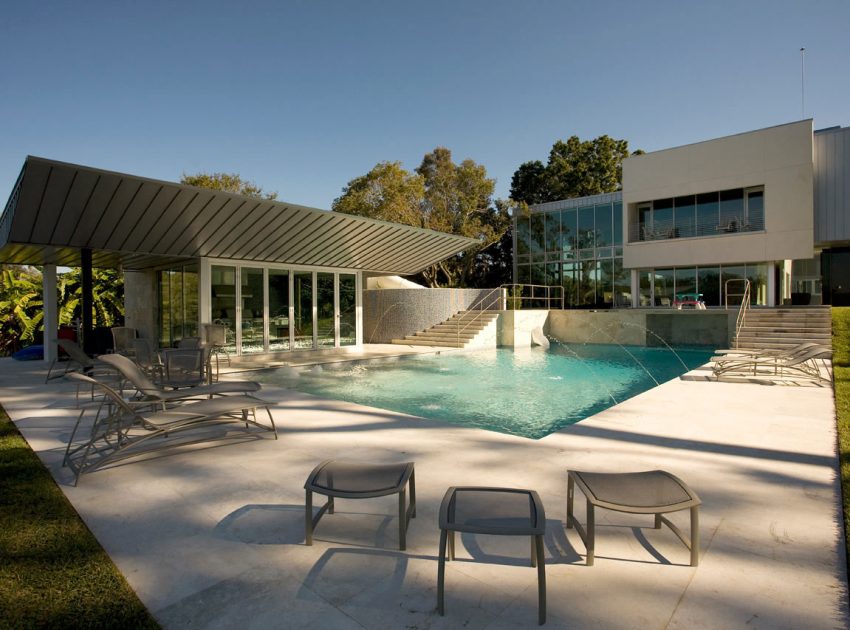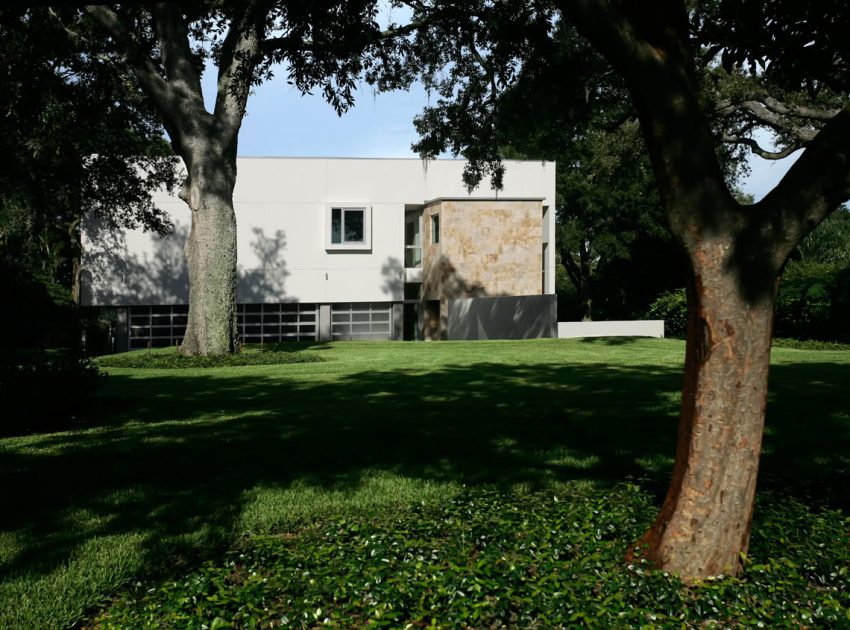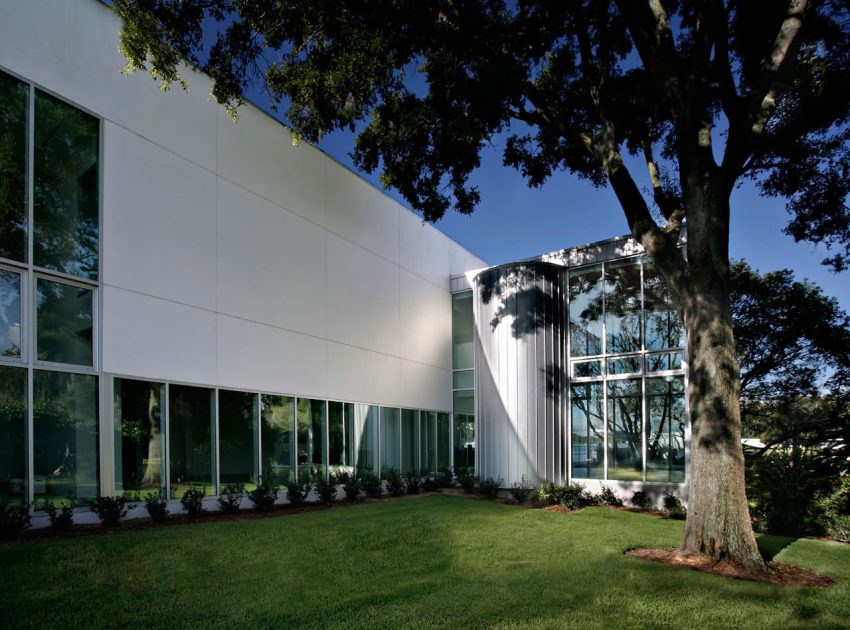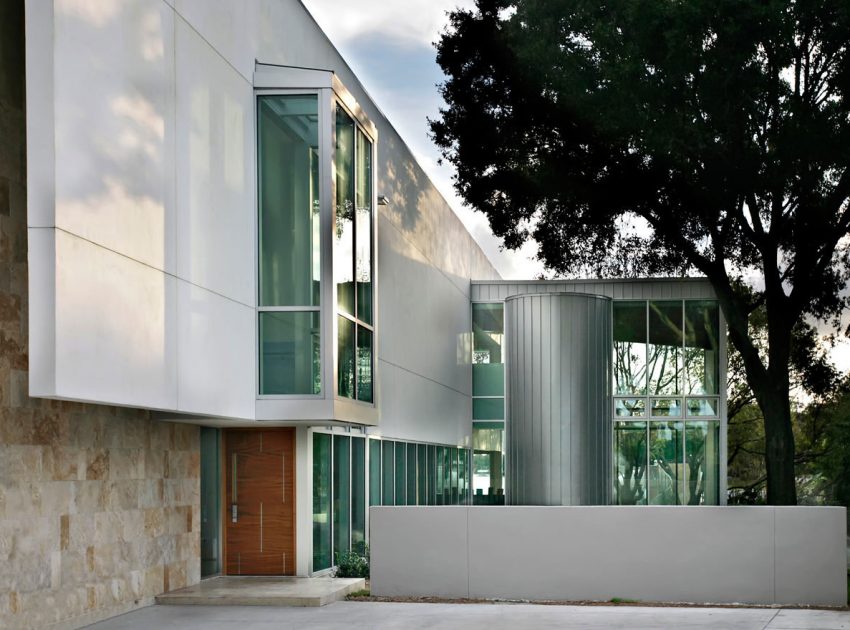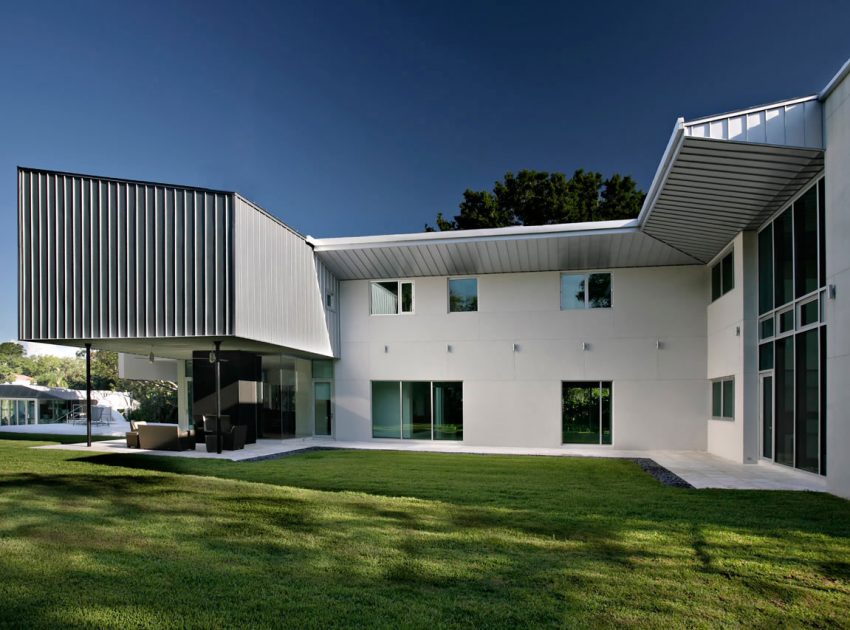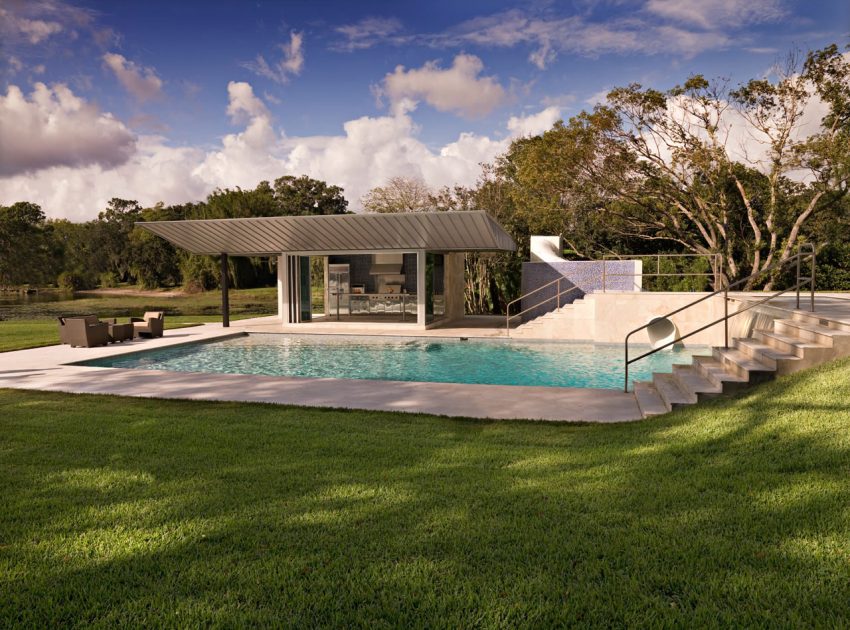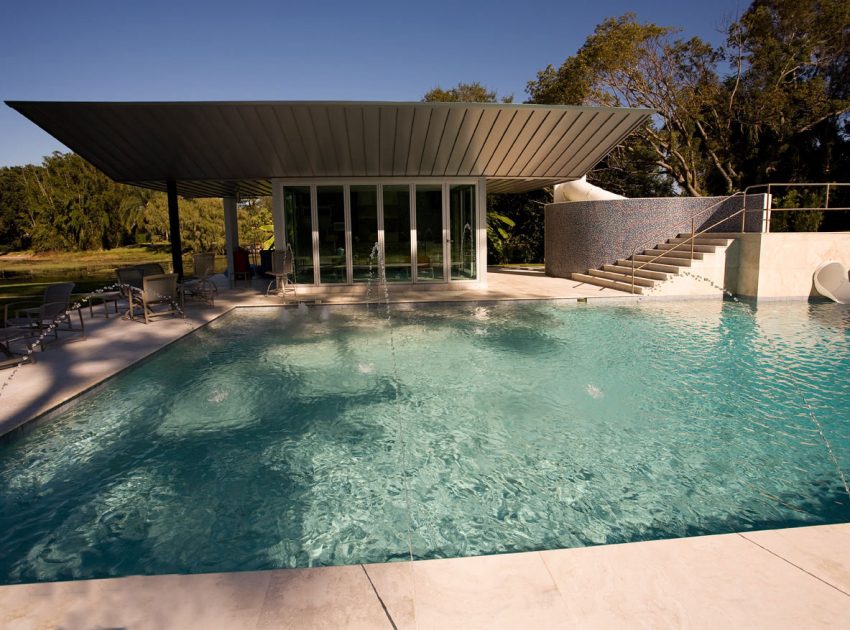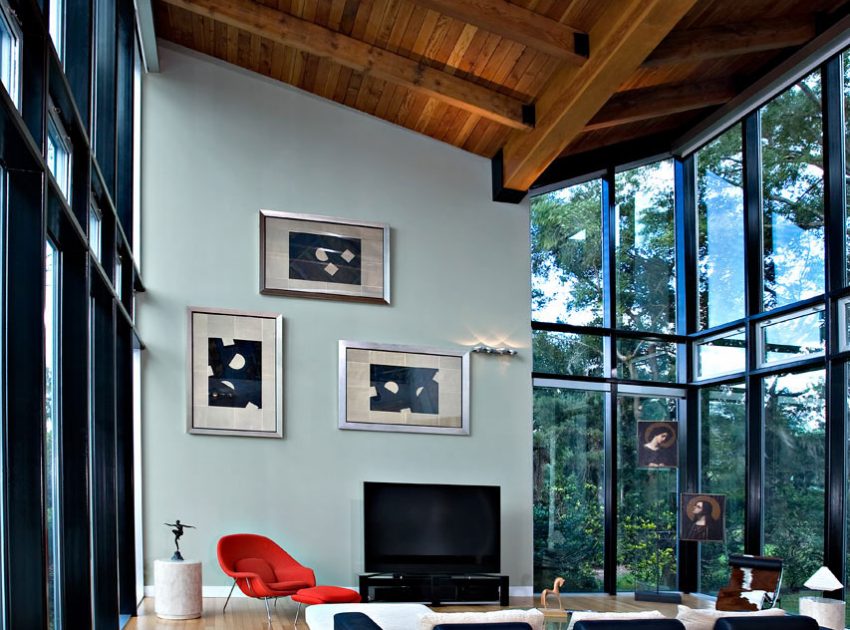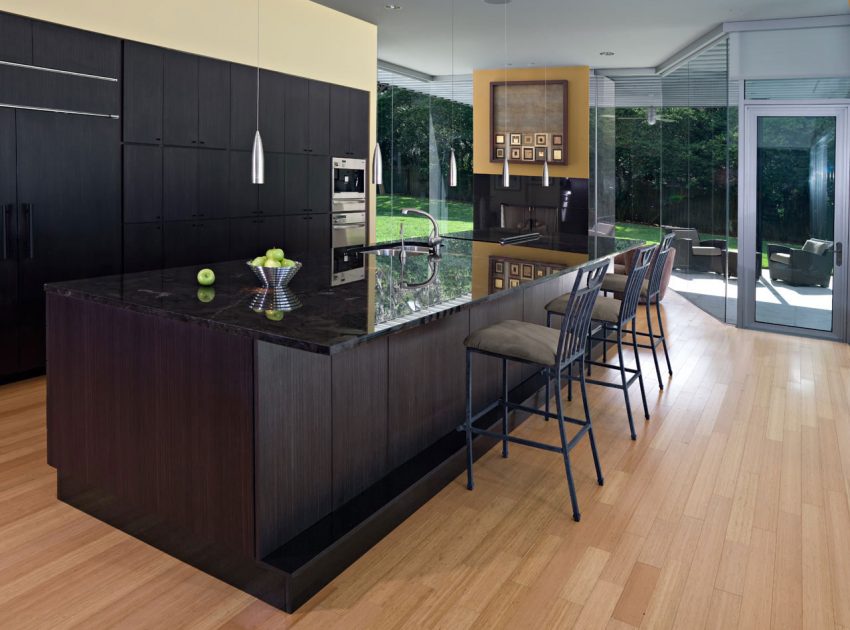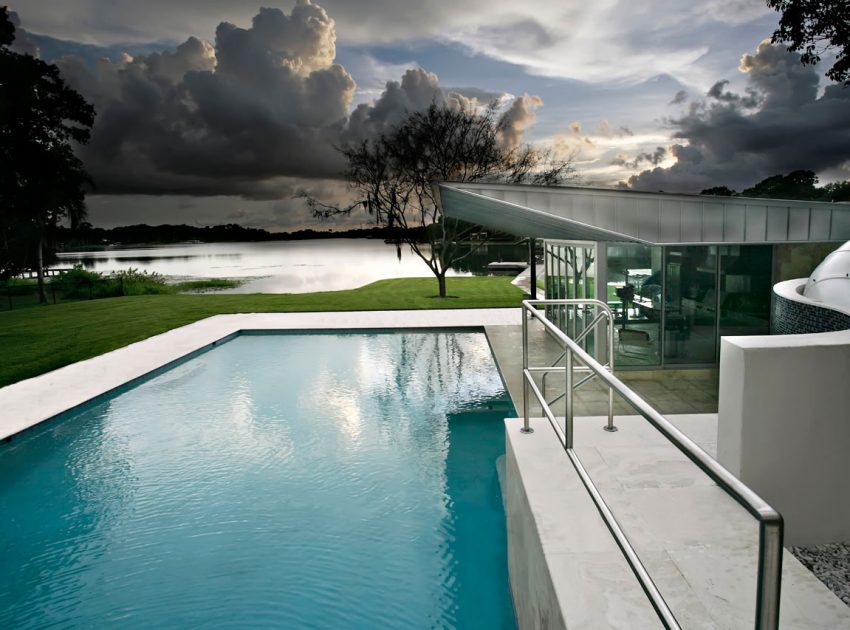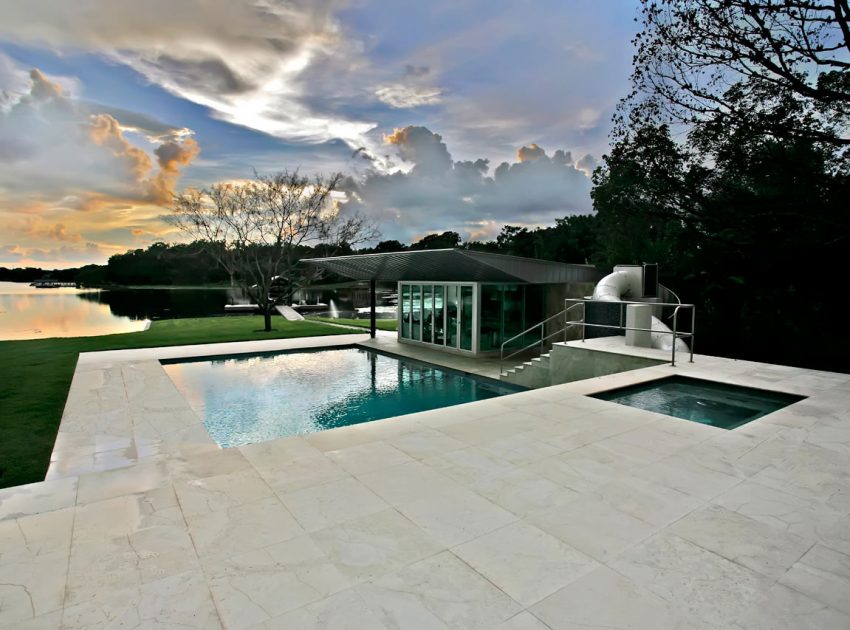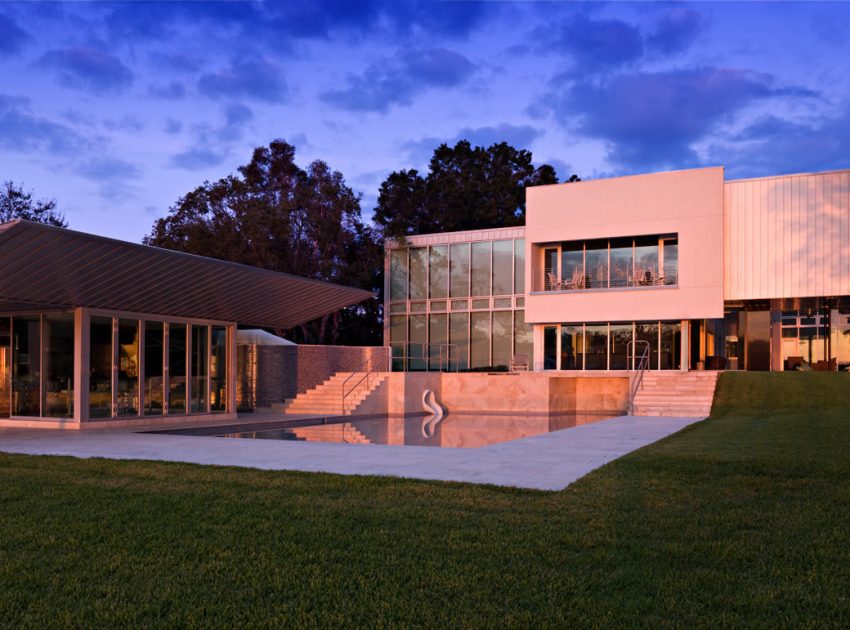 View the complete gallery