Casa Nicté-Ha by Di Frenna Arquitectos
Casa Nicté – Ha was born from creating a set of volumes made up of concrete that matches the tone of the earth of the area and mixing it with the same buried stone of the house itself, which they call "Piedra de potrero" (pasture stone).
This is a project in which the kitchen functions as the heart of the house, integrating it with the rest of the spaces in a double-height in order to make it a very familiar and interactive house.
The warm climate of the city of Colima led us to design it with many games of levels and heights with integrated indoor-outdoor spaces.
We made general use of five materials: beige apparent concrete, local stone, steel beams, and wood, giving this naturalness to the house, achieving with these materials thermal insulation in all the walls for the warm climate of the city of Colima.
Each space is a block of the house, so its shape is created through the play of volumes of these same making an arrangement in which preference was given to the incredible views that this house enjoys which are: a small lake and the volcano of Colima.
With this same game, the spaces were oriented to our convenience, taking advantage of the dominant air and sunlight.
At all times the warmth of the wood is sought to have a great presence as a contrast to the materiality of the rest, creating a house with most of the finishes in a very handmade way. Very coarse placement of the "piedra de potrero", the formwork of "enduelado with very thin strips" for the castings of the beige concrete walls, and the carpentry with wood from the area to have good behavior. Breaking this with very accurate materials on the outside with steel beams and inside with kitchen furniture.
The kitchen formed by a huge granite monolith "cianitus" and functioning as a central axis is integrated with the suspended staircase, bridges, integrated spaces to the double-height, corridors, living room, and outside with the terrace and pool creating a unique atmosphere and being this point the surprise of Casa Nicté-Ha of any of the areas that are toured.
On the second floor is the social area, leaving the entire second level for the private area, the bedrooms.
Nicté – ha comes from the Mayan, mythical origin of an aquatic plant with floating leaves and beautiful white flowers of delicate perfume, giving this name to the house because of its proximity and height to the lake in its rear facade and its floating overhang on the front facade.
The House Design Project Information:
Project Name: Casa Nicté-Ha
Type: Modern House
Designed by: Di Frenna Arquitectos
Project Year: 2018
Photos by Di Frenna Arquitectos & Onnis Luque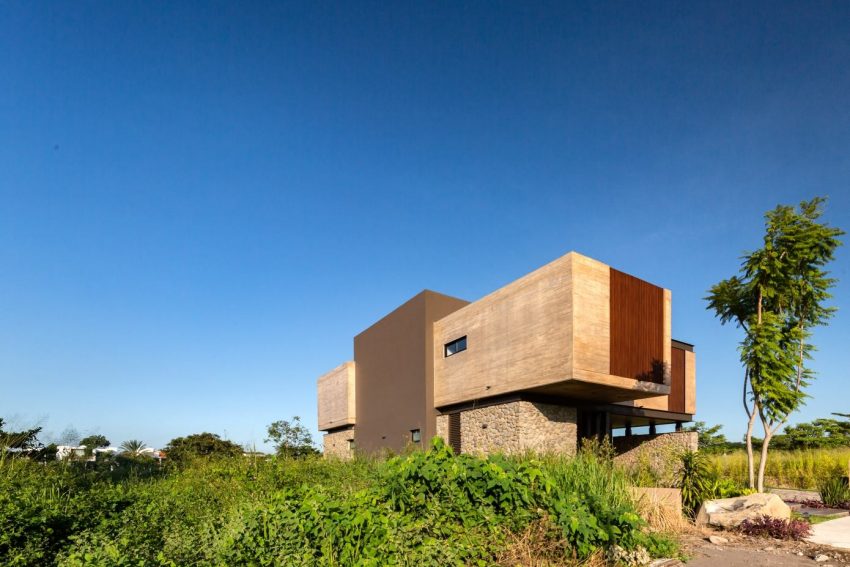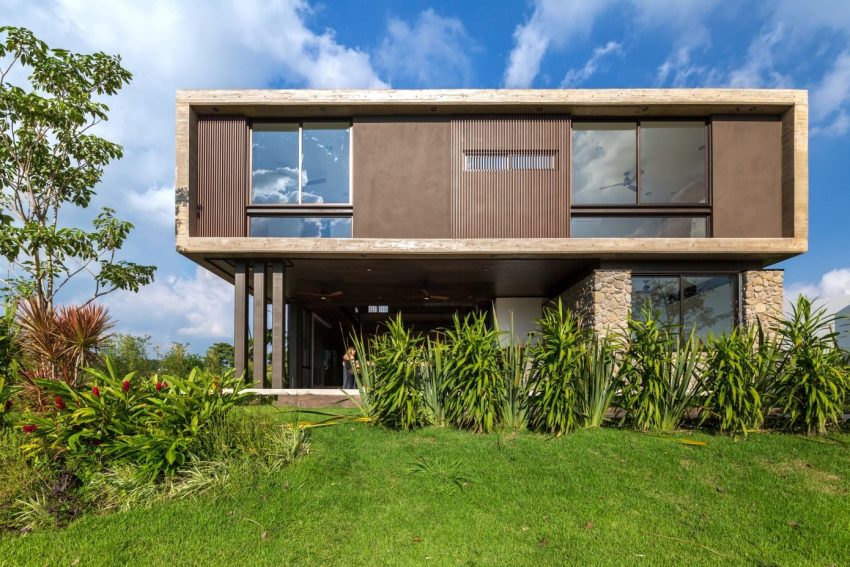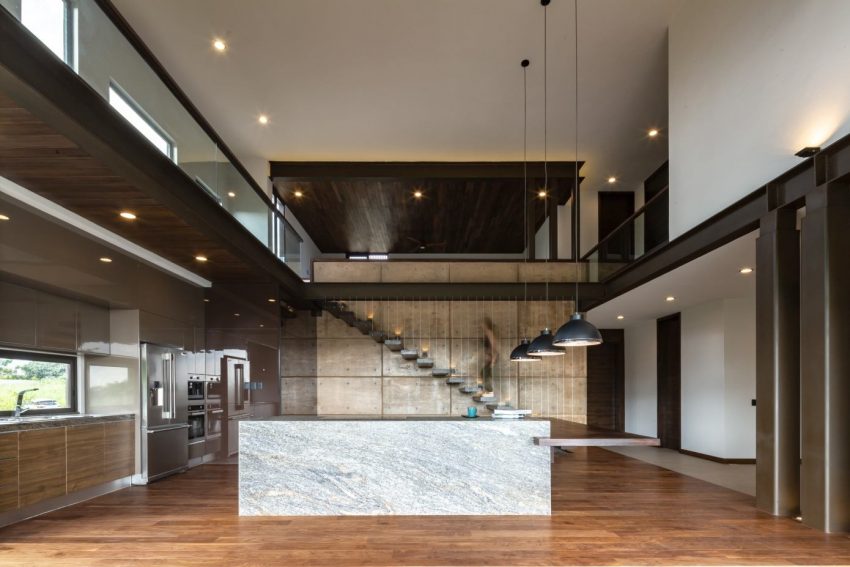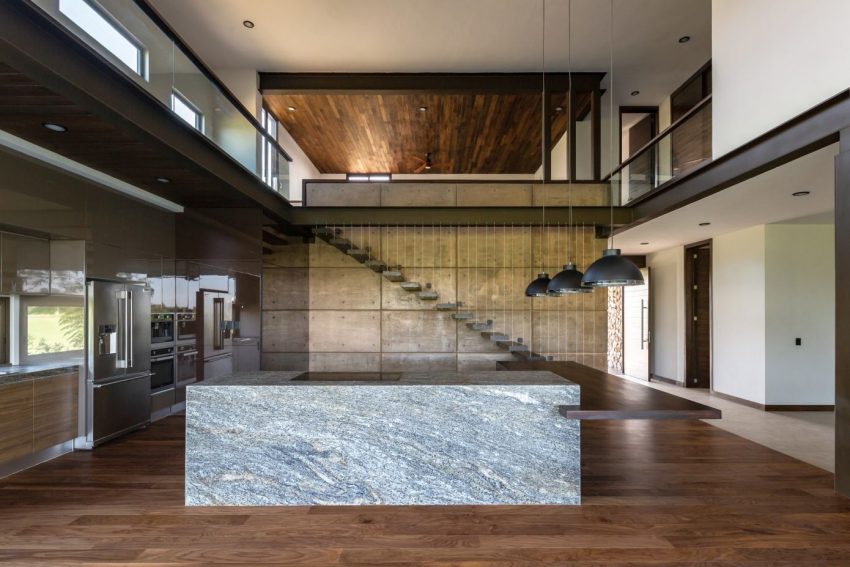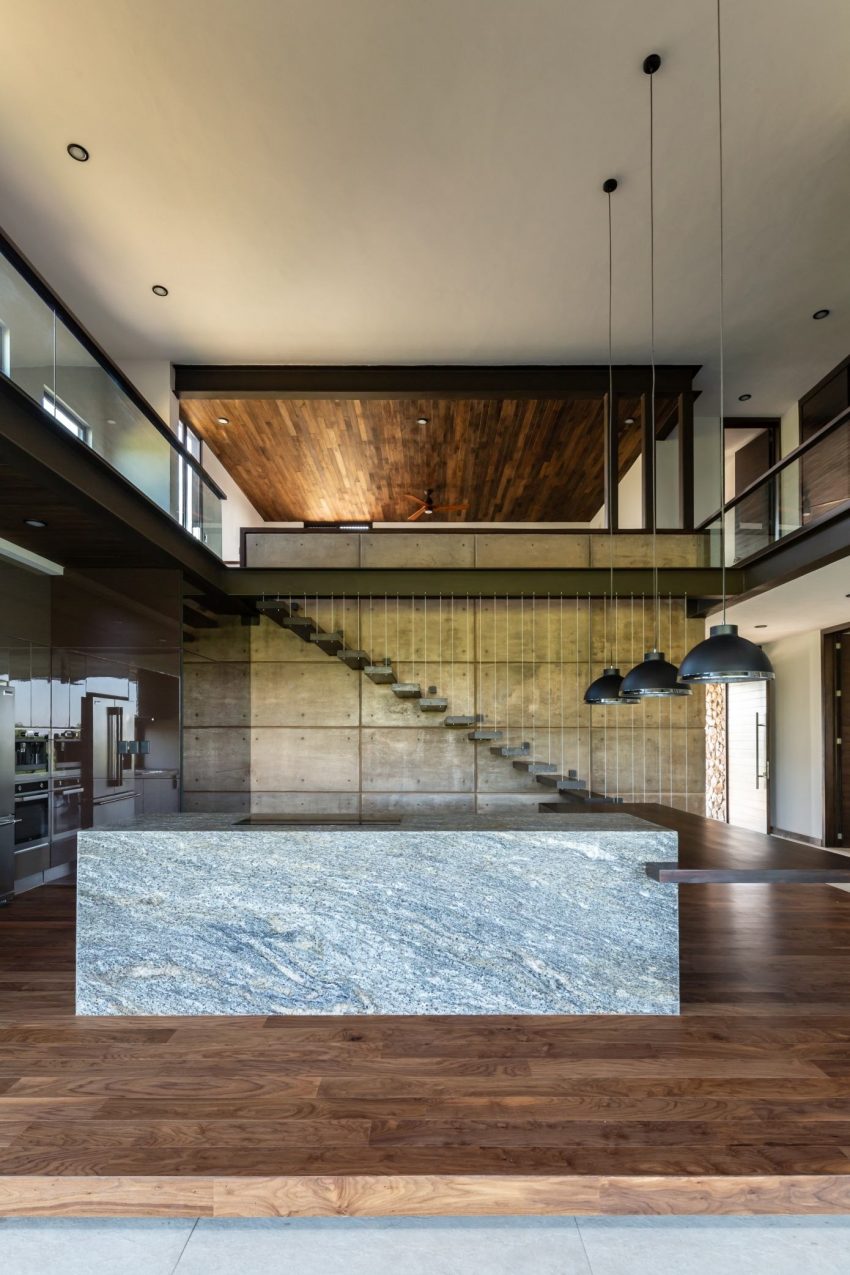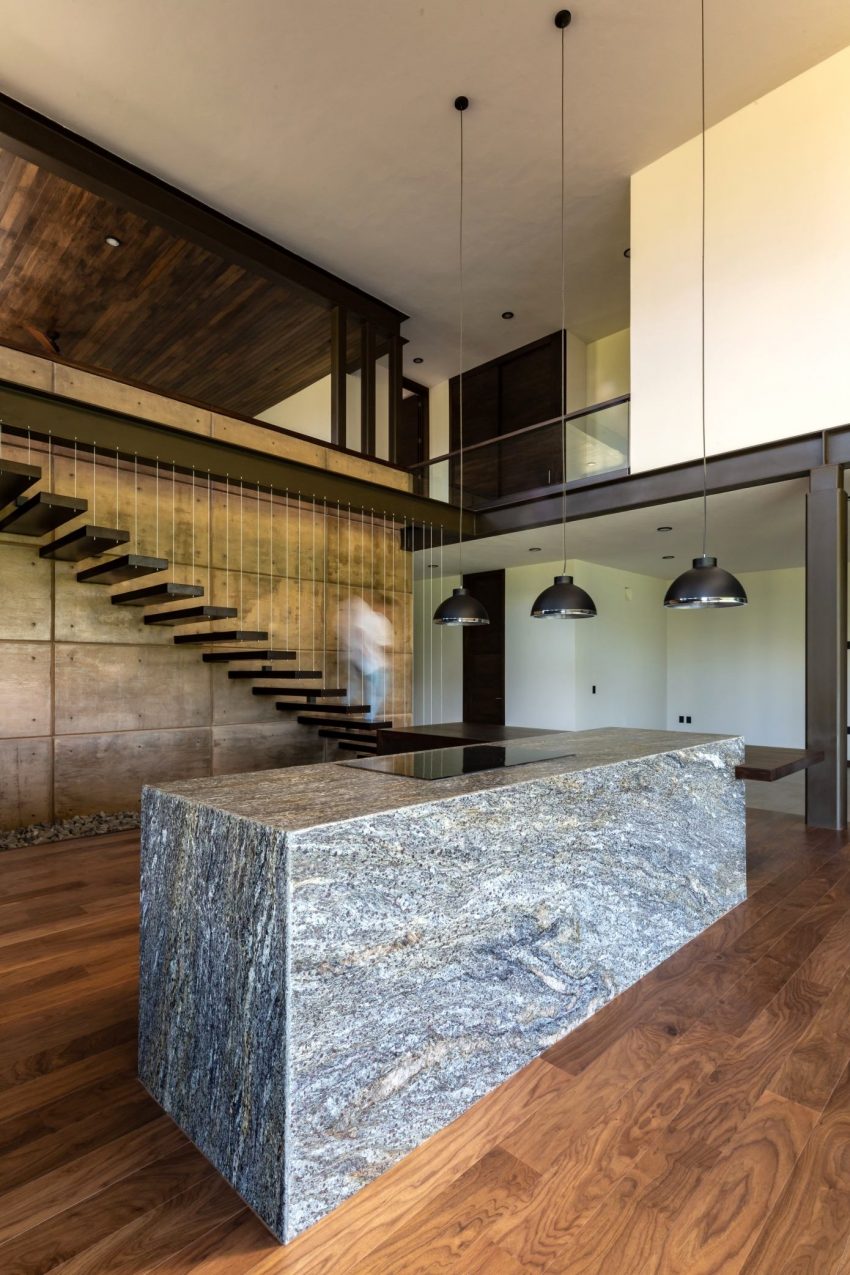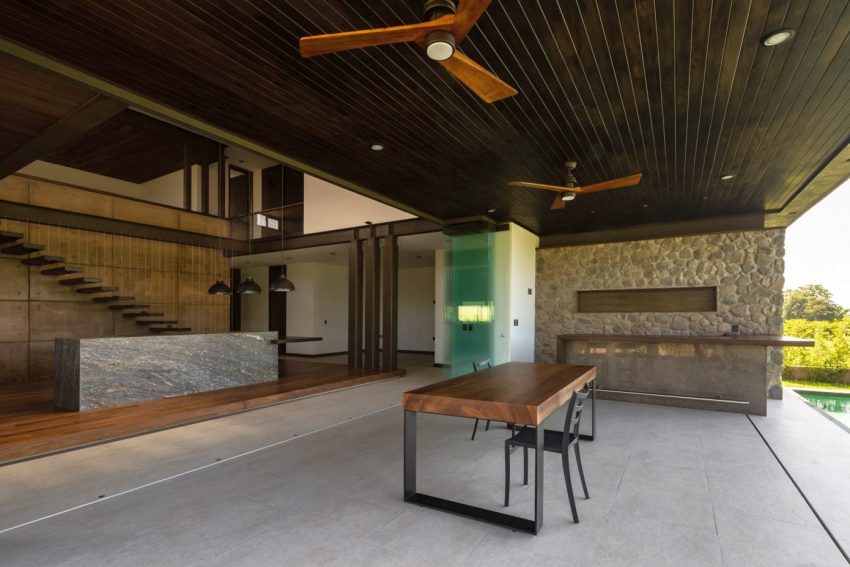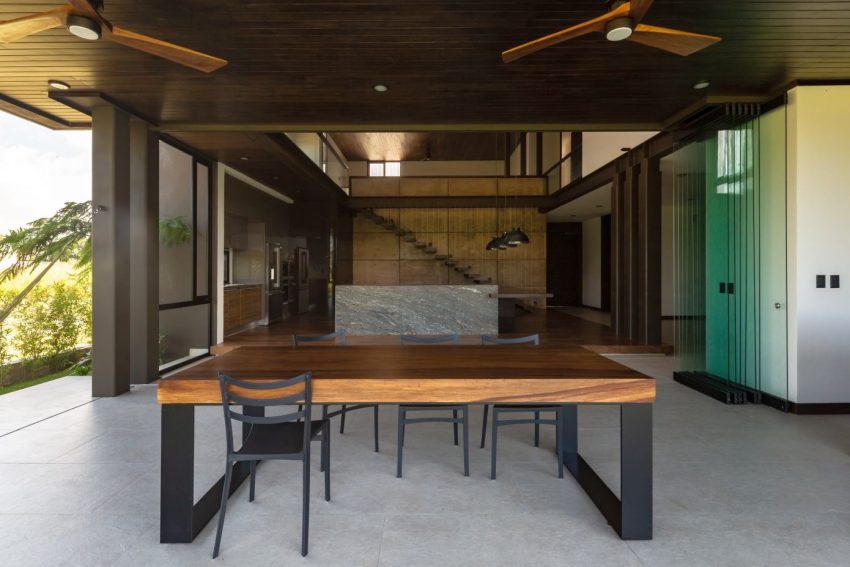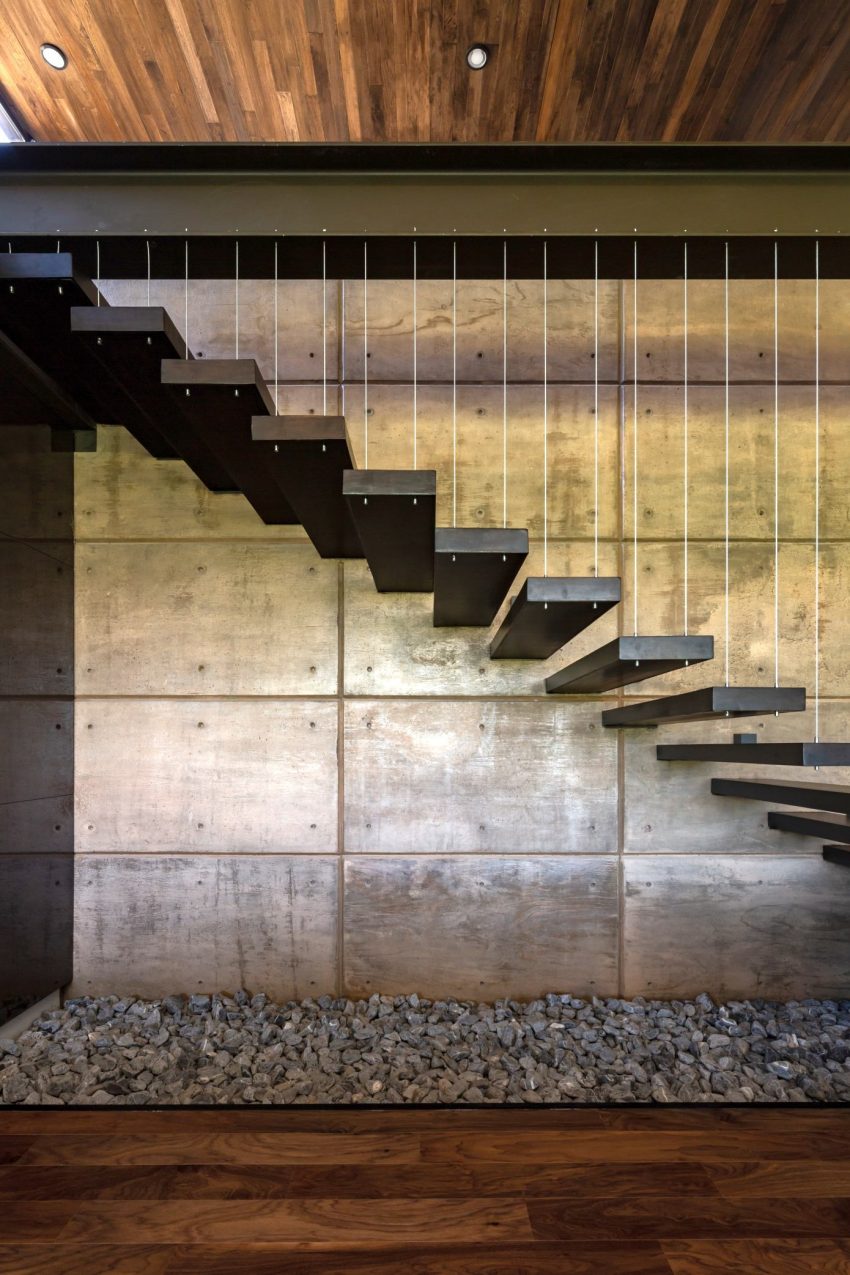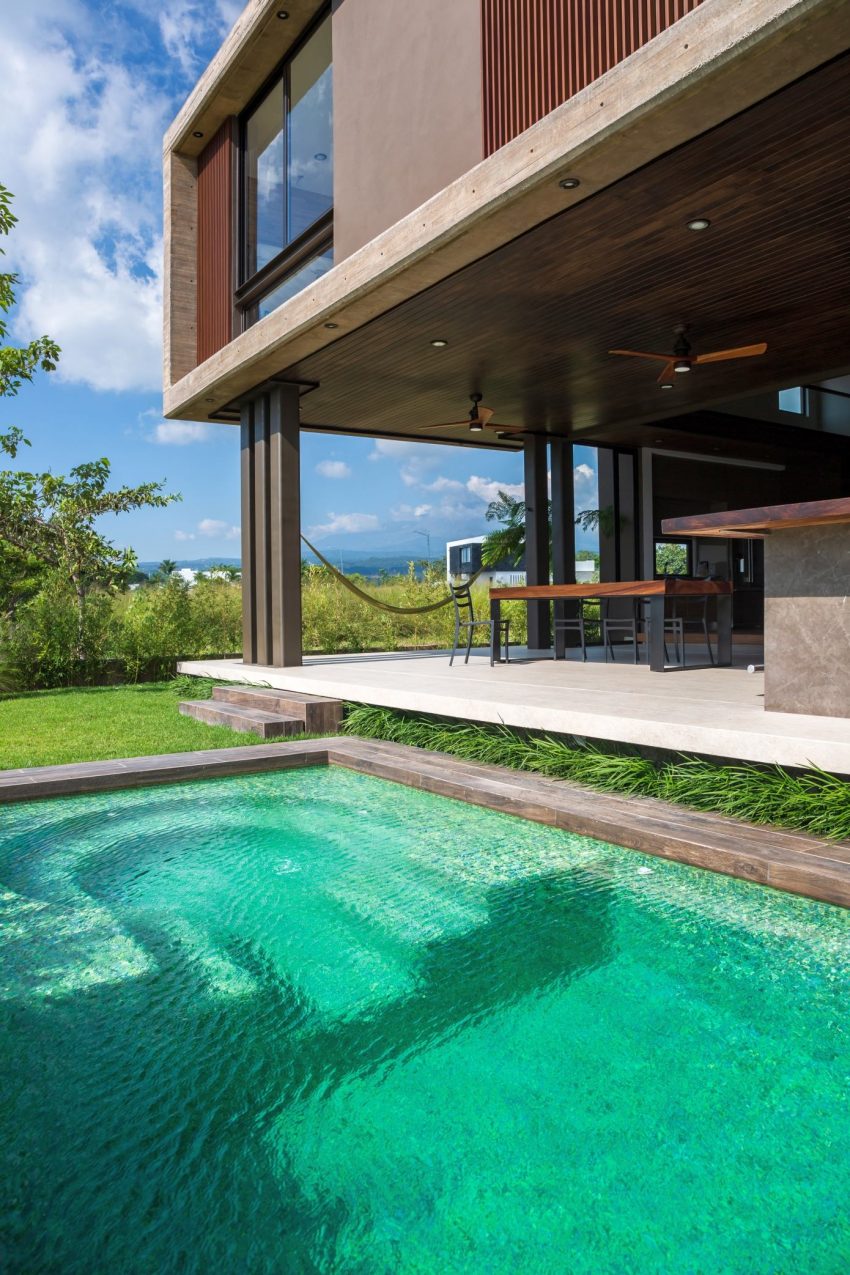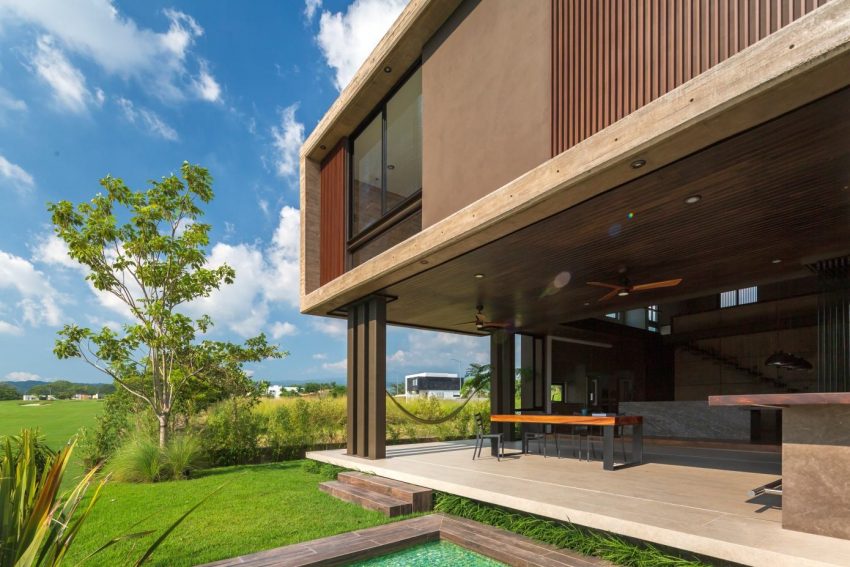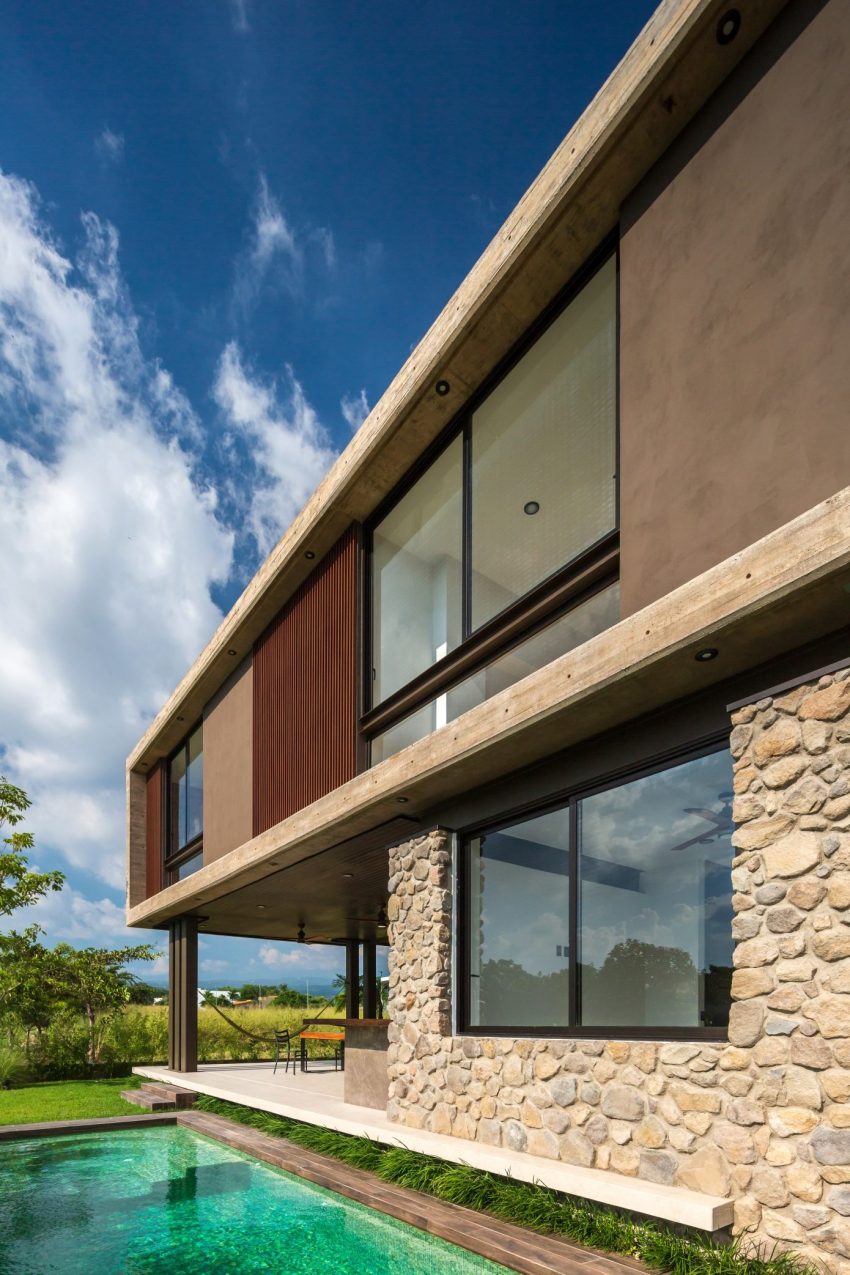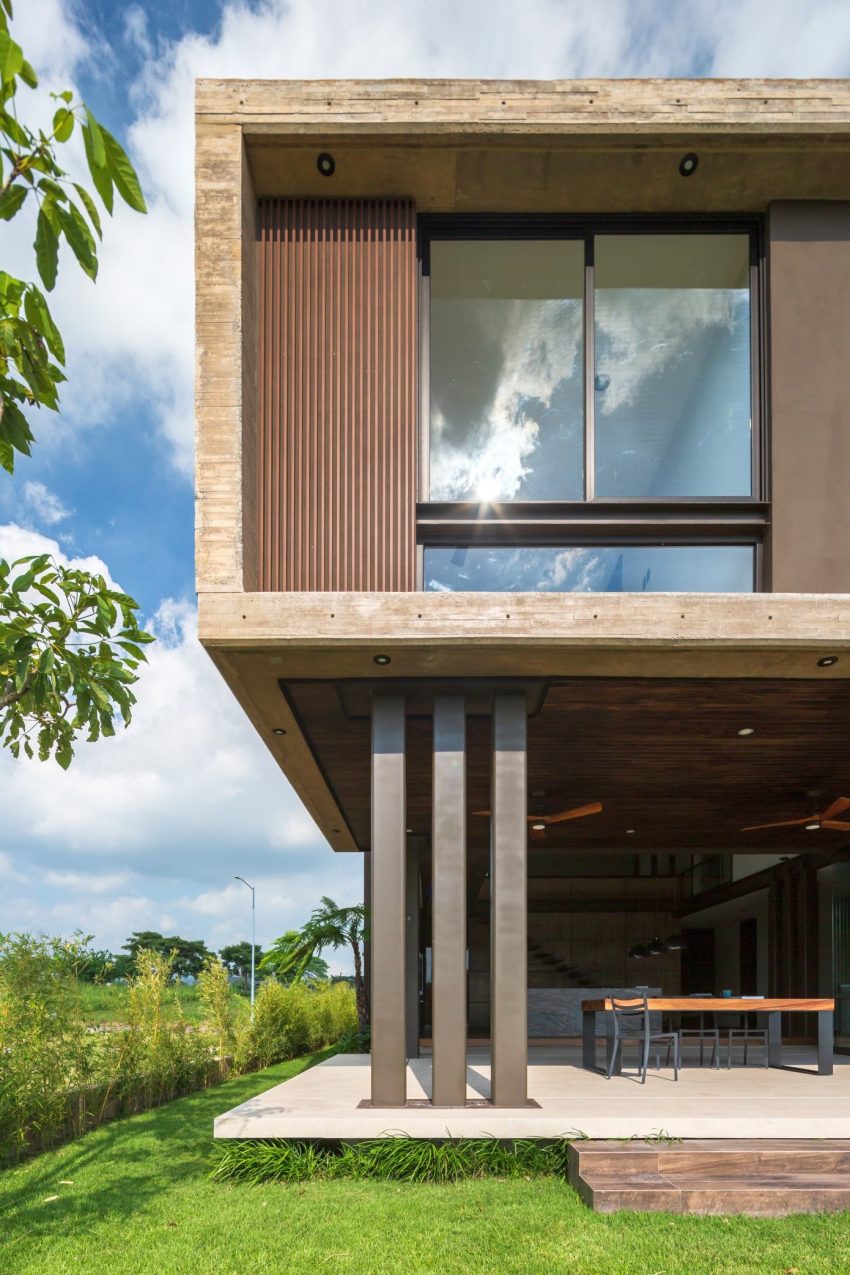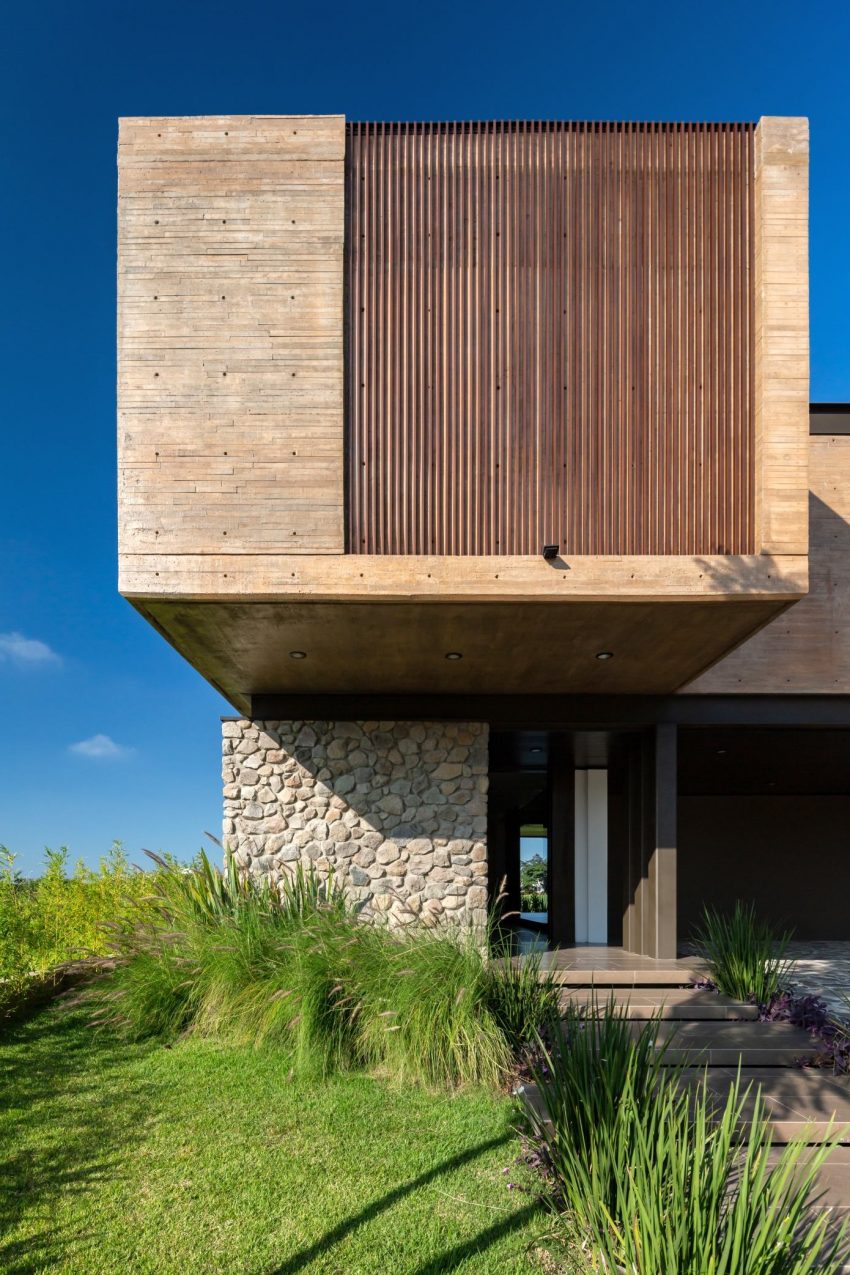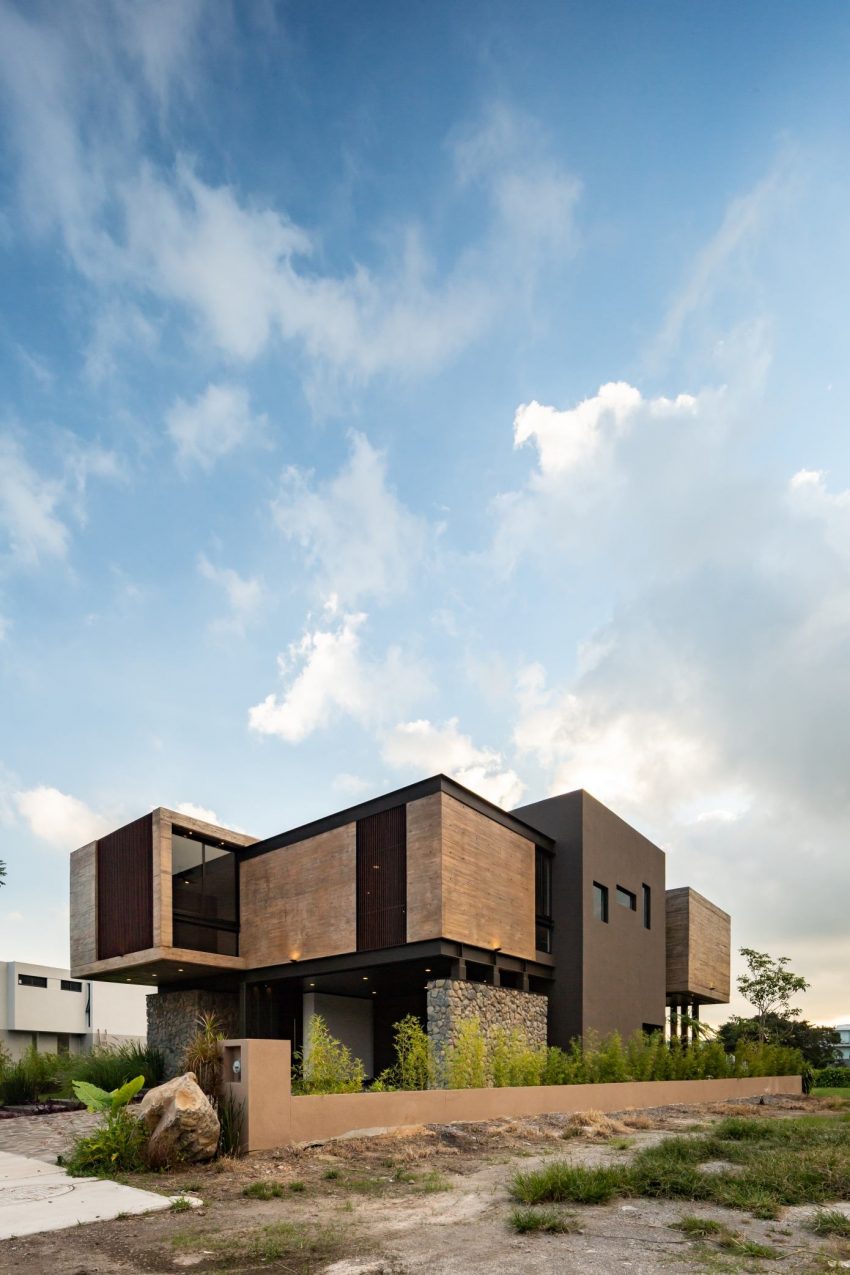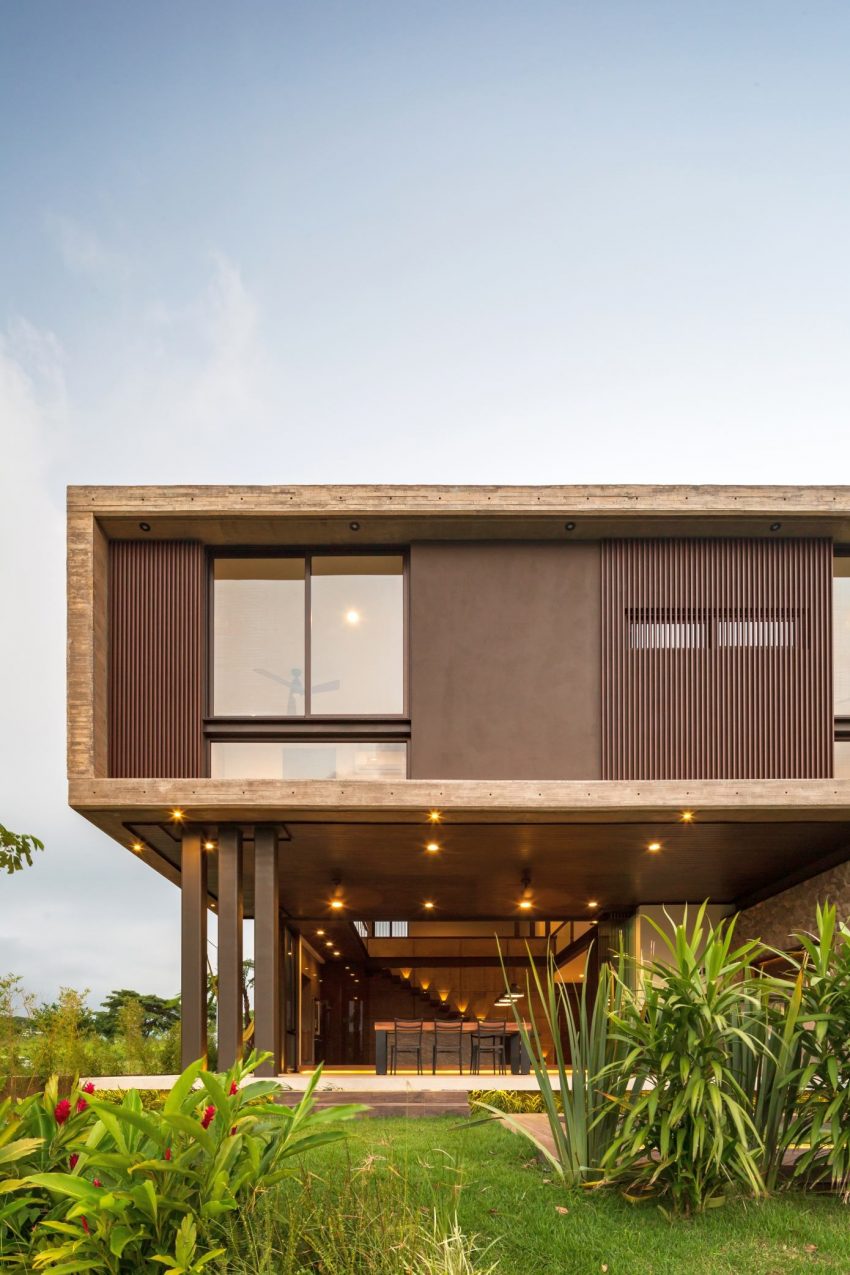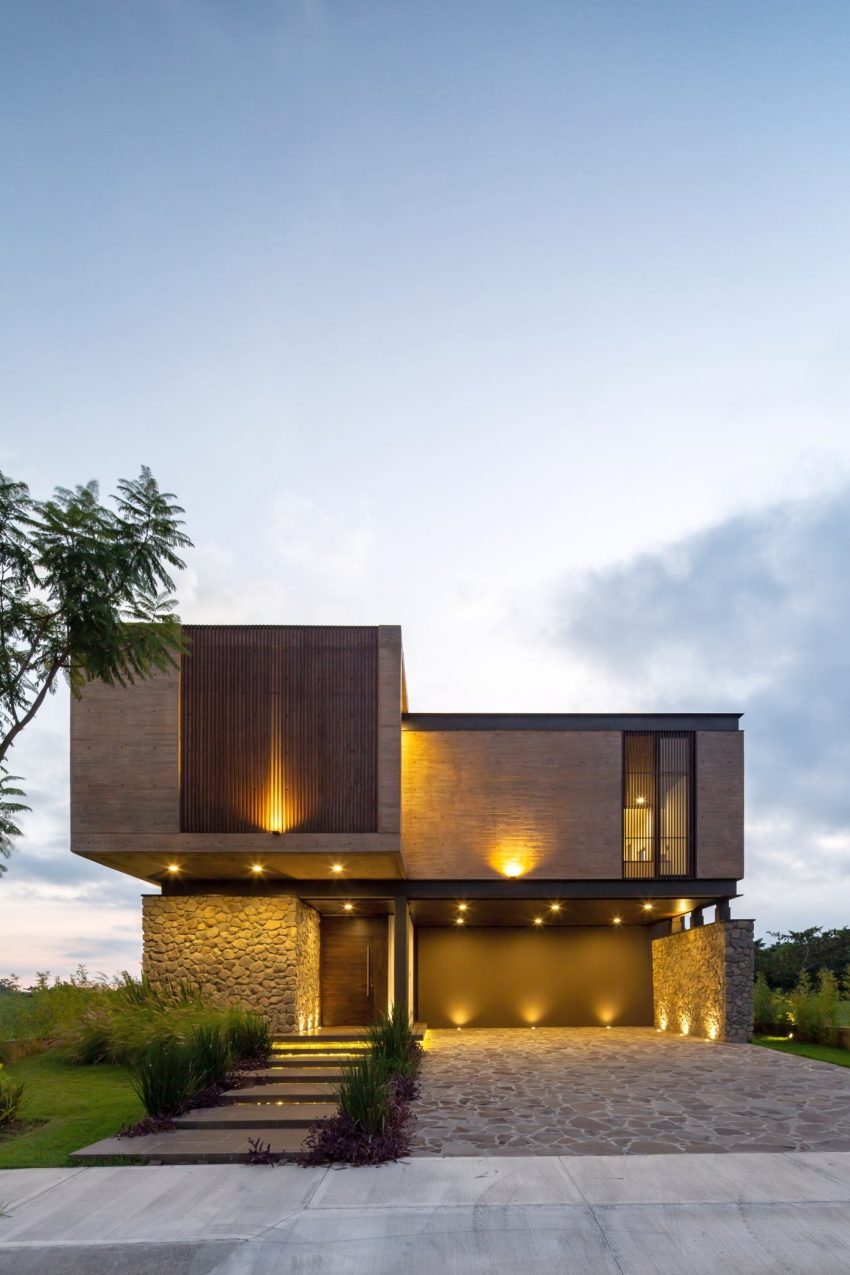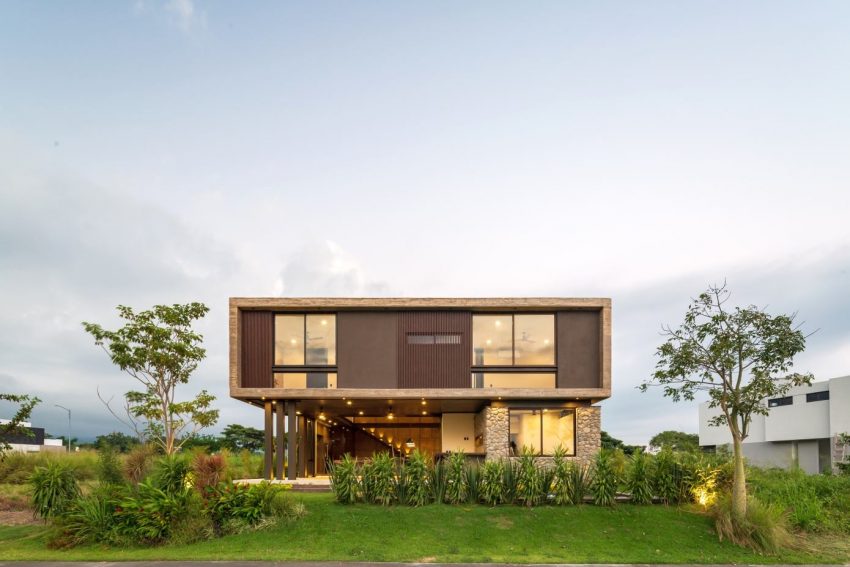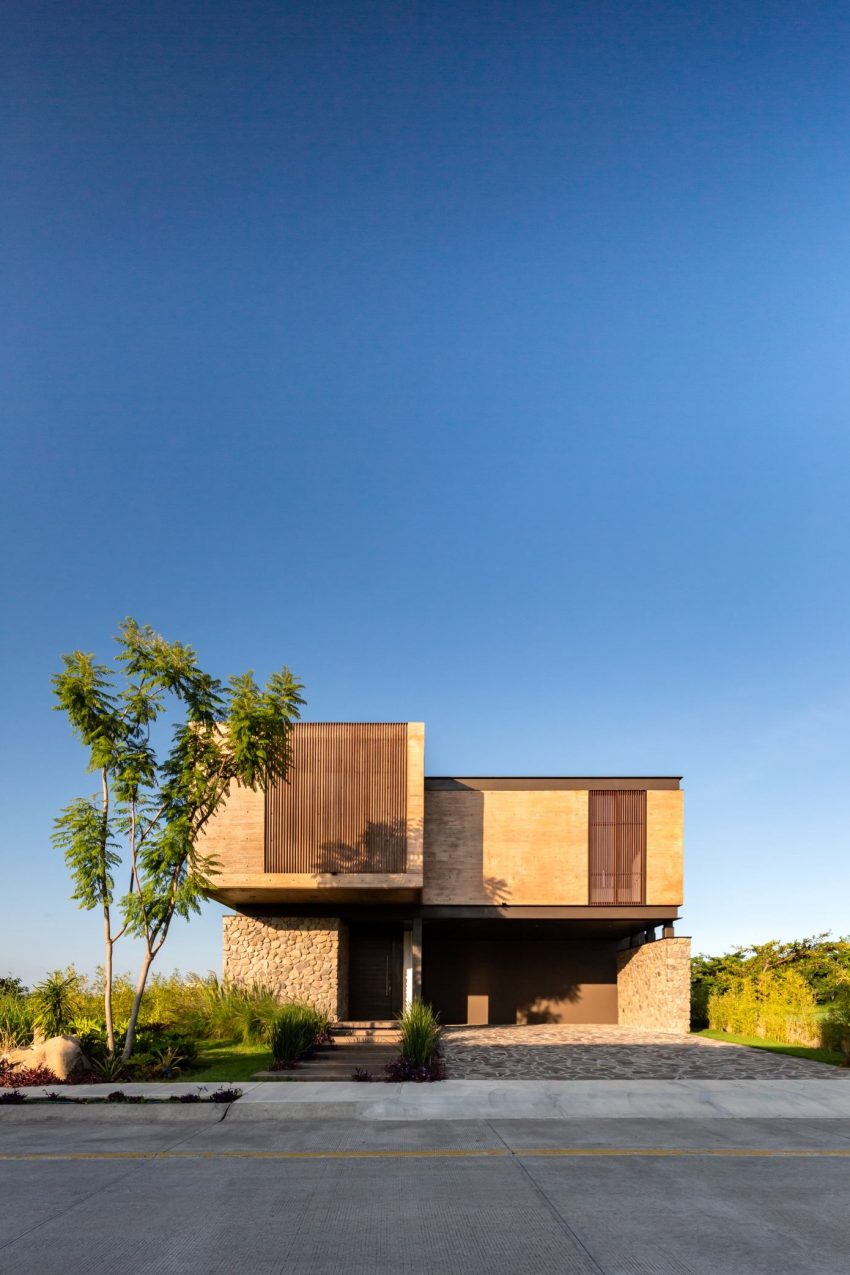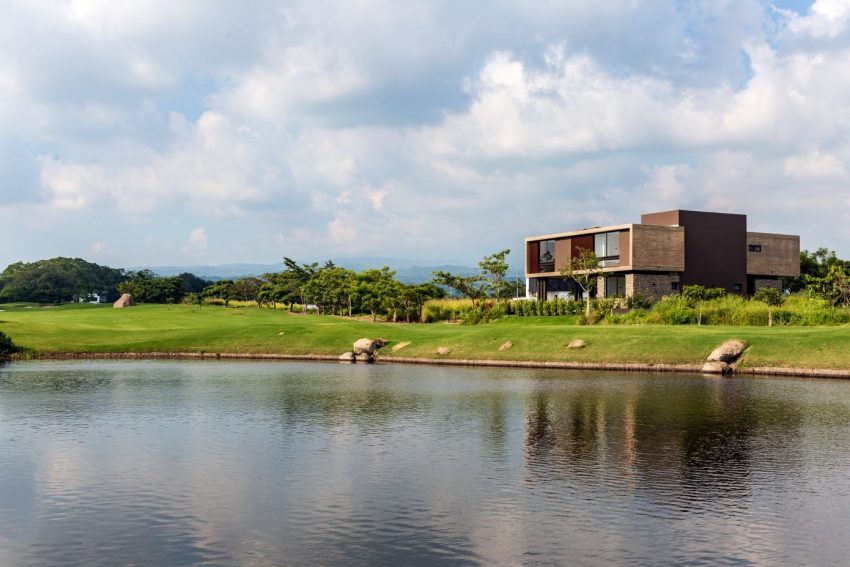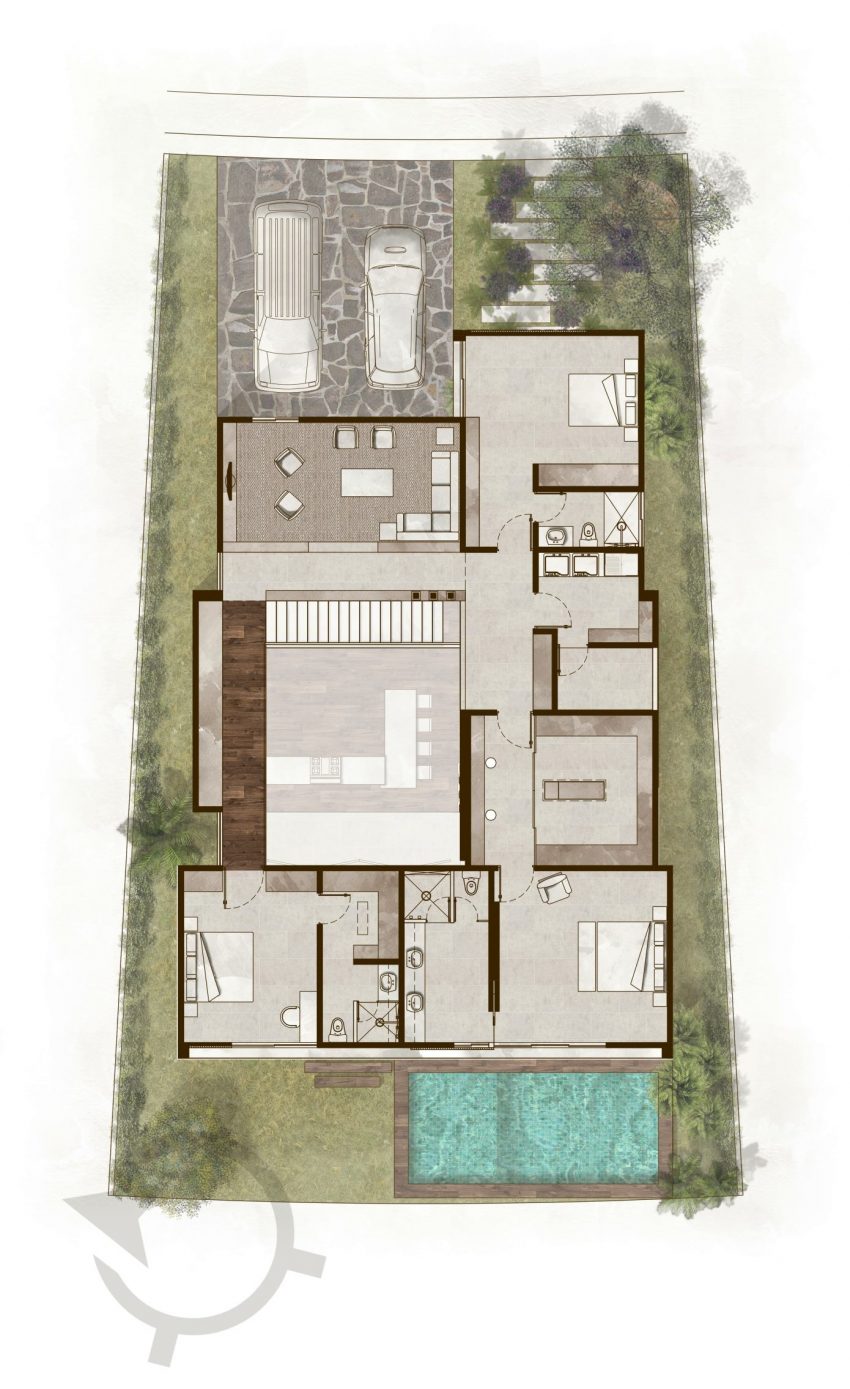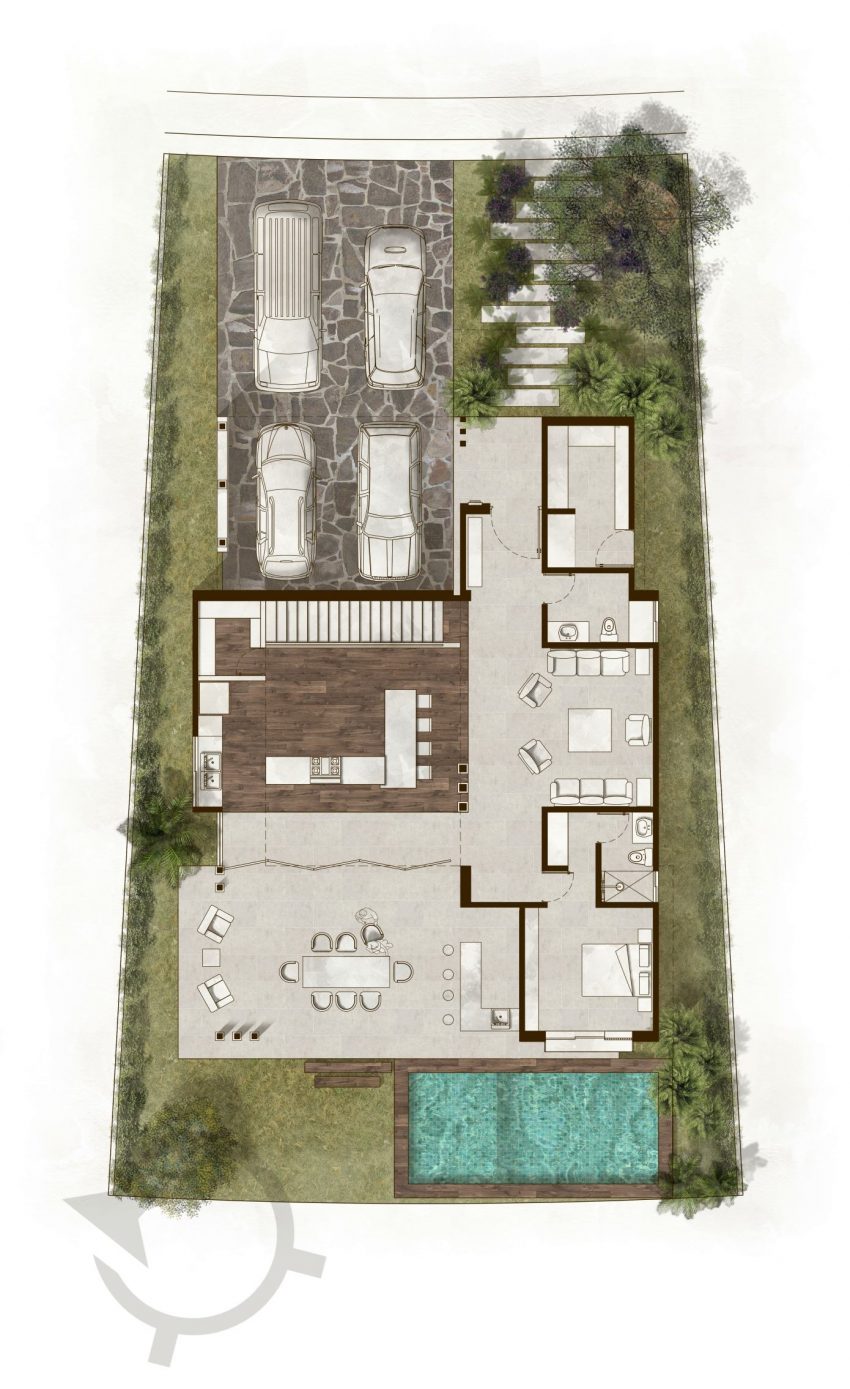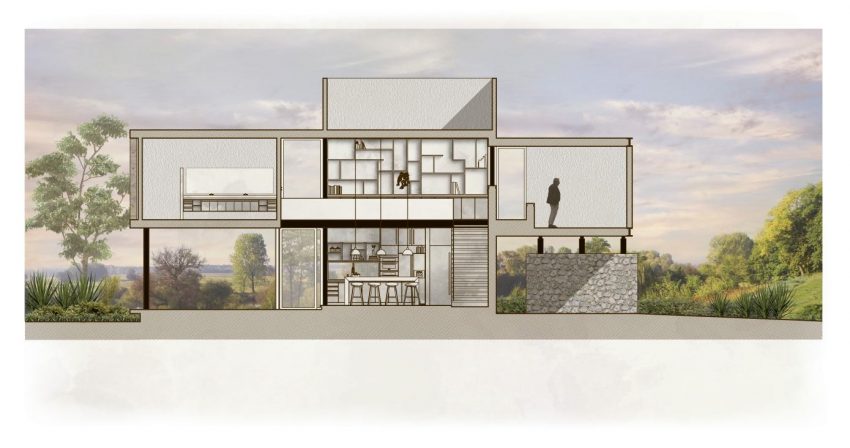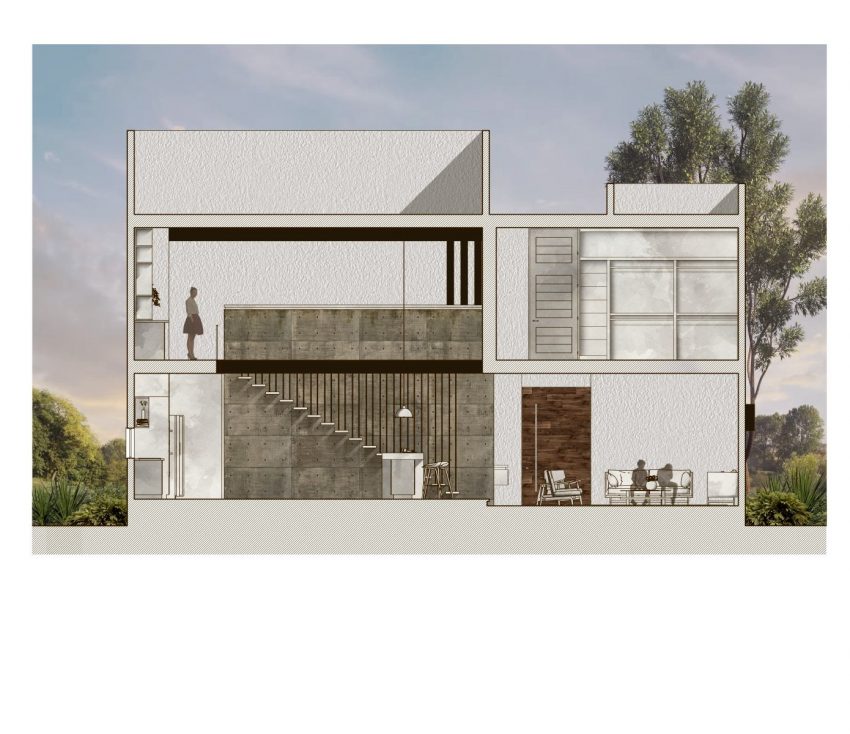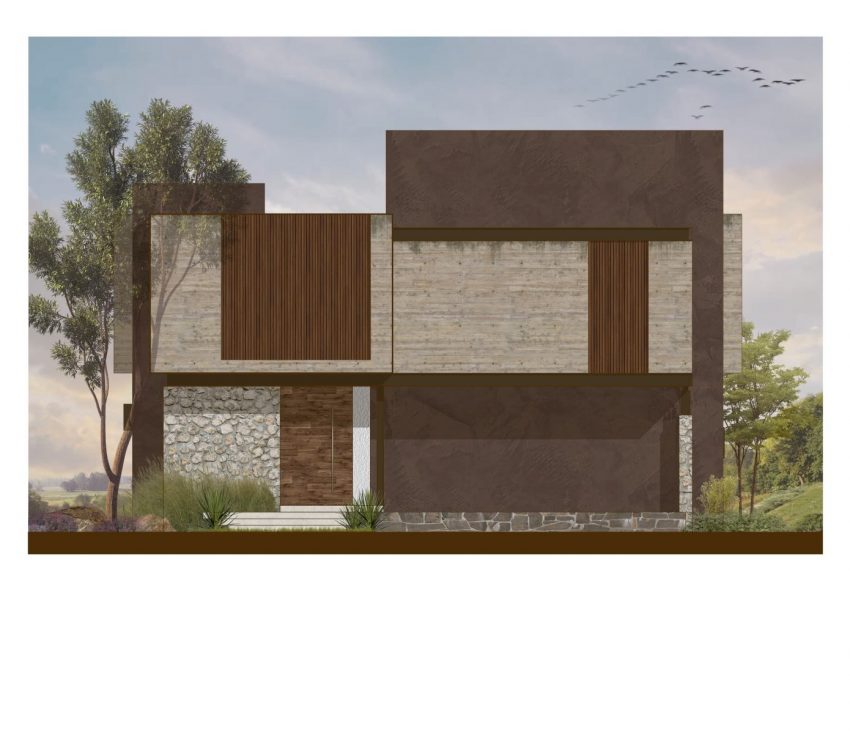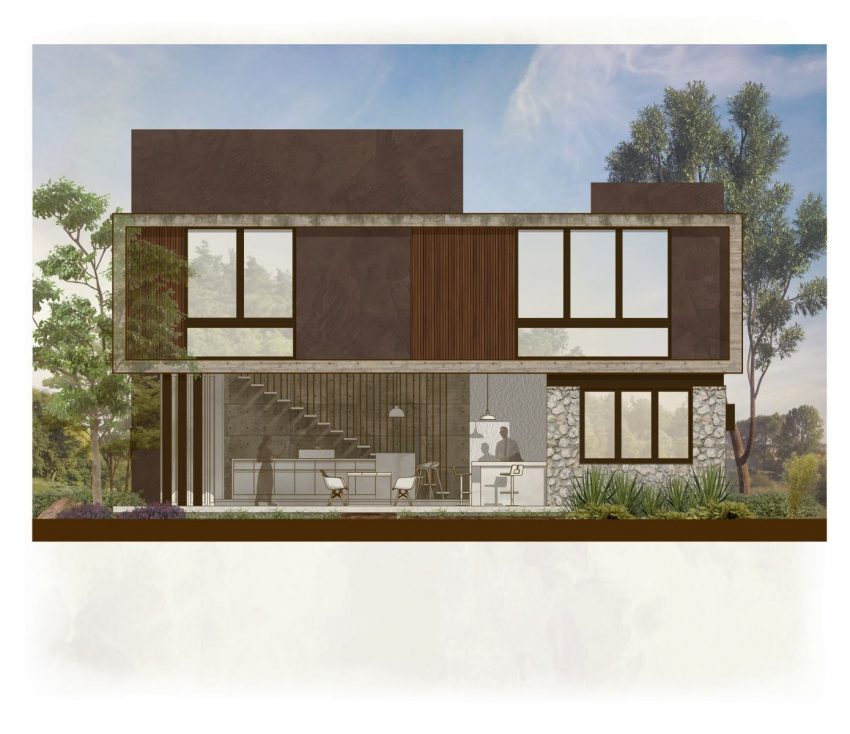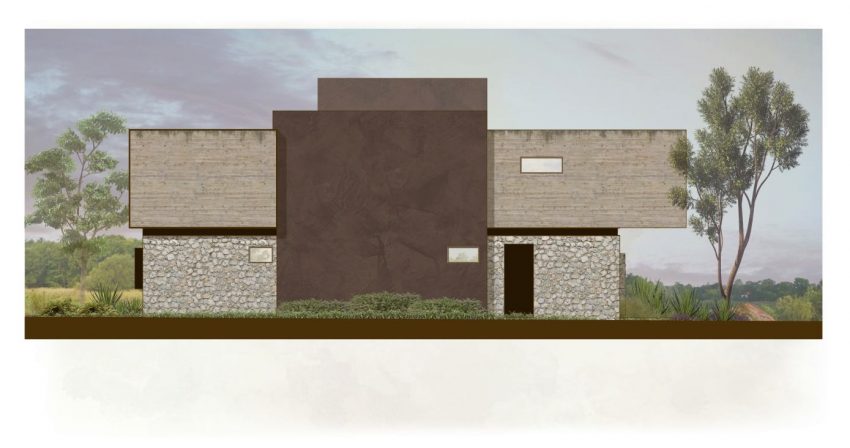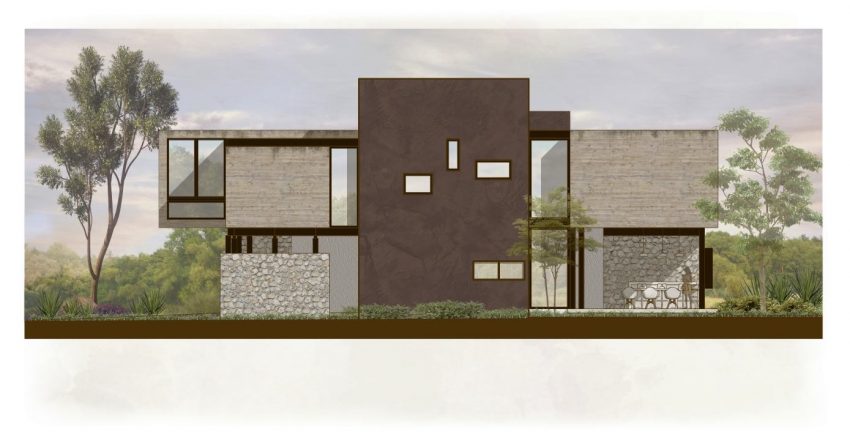 View the complete gallery