Villa Mistral by Mercurio Design Lab
"One of the twin houses designed by Mercurio Design Lab (MDL), Villa Mistral is located on the tranquil eastern coast of Sentosa Island, Sentosa Cove, the first and most exclusive marina residential community in Singapore that offers tropical resort living. Villa Mistral's architectural style is to be generally tropical and to fit into the context of its surroundings. It defies the monotone box-type form for a building by mimicking a boat. Named after the seasonal strong, northwesterly wind that blows across the Mediterranean, Mistral is a sleek yacht swathed in all white with a metallic tinge. These structural elements are expressed both externally and internally, communicating the sense of a powerful vessel driving in water.
The street elevation of Mistral combines timber and concrete in a facade penetrated by windows of varying scale to generate a strong rhythmic quality. This is complemented by the forward-thrusting angularity of the building that leads the eye towards the water which is only barely glimpsed at this stage. There is total integration, just as the project as a whole is assimilated with building design, interior architecture, decoration, furnishings and art works, but moreover, it reflects feng shui, harmonizing wind and water.
Villa Mistral is over four levels, including a large entertainment room in the basement. Dining, dry kitchen and living are on the entry level, while level two is composed of bedrooms and a roof terrace overlooking the canal. The bedrooms on level two, including the master bedroom, are to the side with one at the rear, street side, with views back to the ocean. The top floor features a spacious open concept of a living and dining lounge facing the pool. Ideal for hosting large parties, the attic lounge opens to a large roof terrace facing the spectacular view of Sentosa Cove. The jacuzzi is designed in the middle to offer respite from the tropical heat."
Photos courtesy of Mercurio Design Lab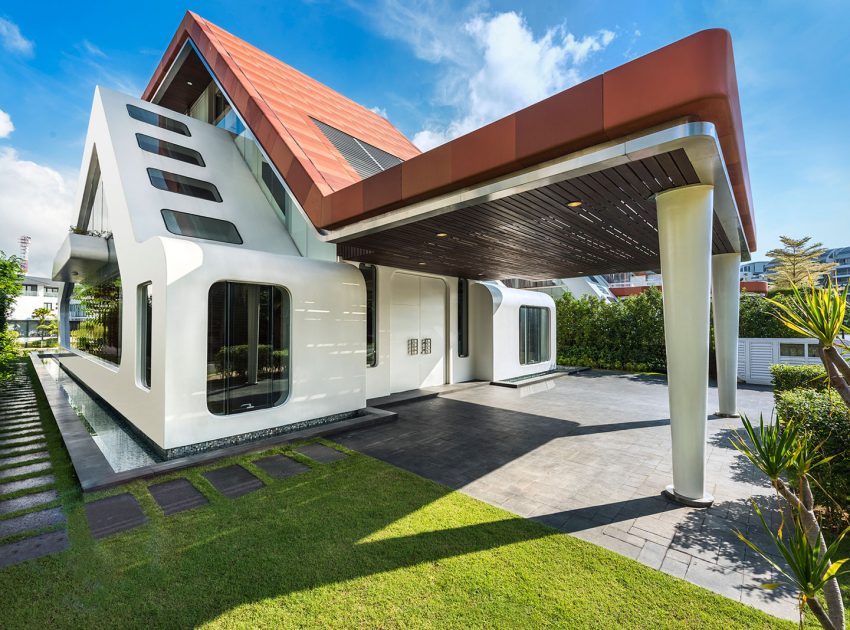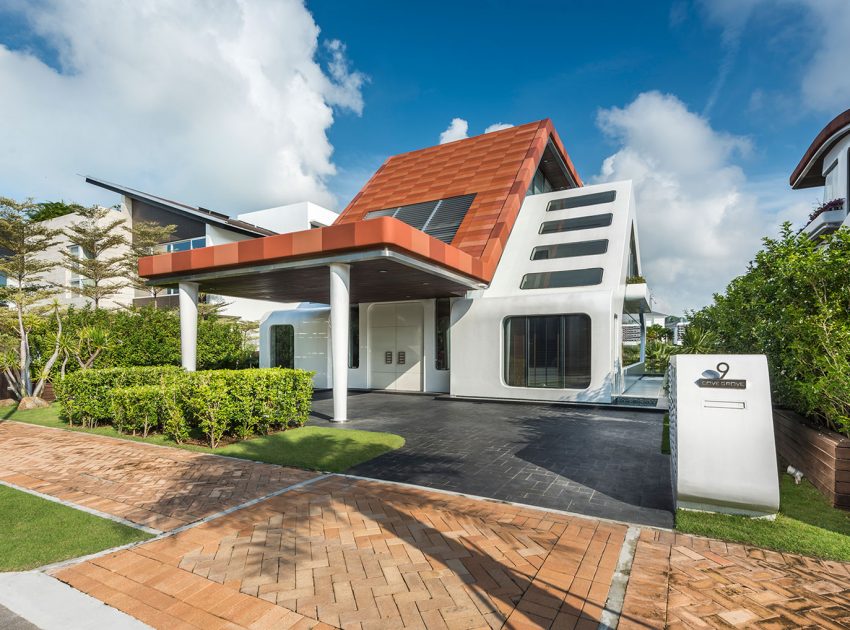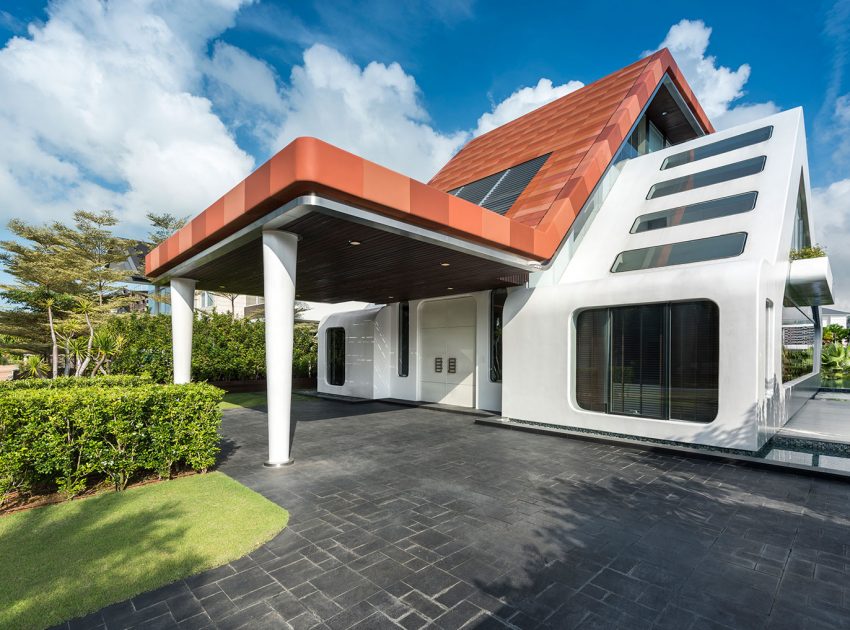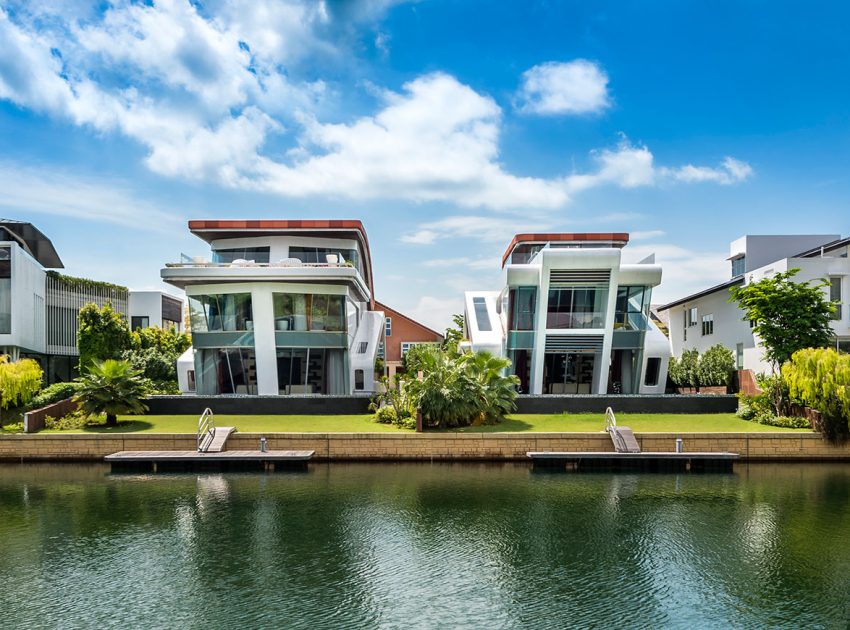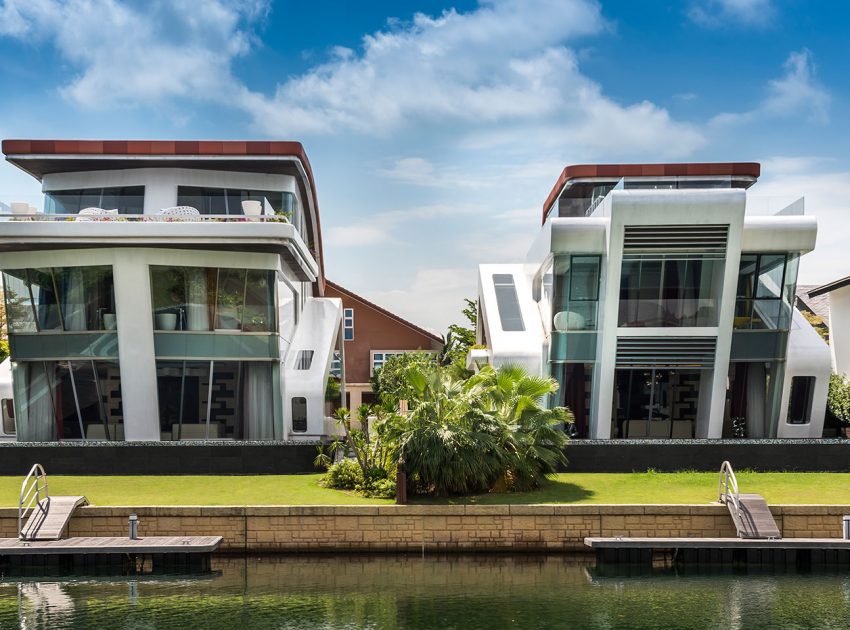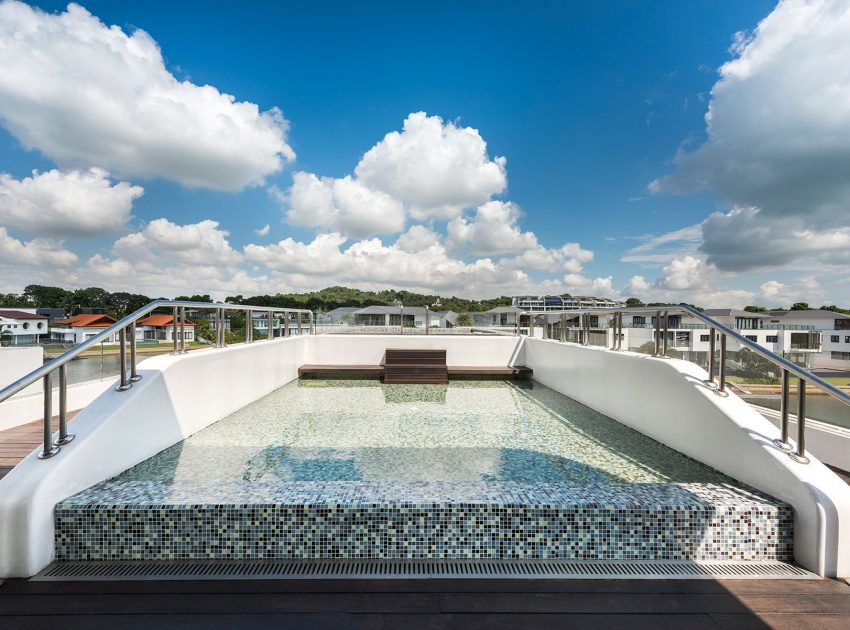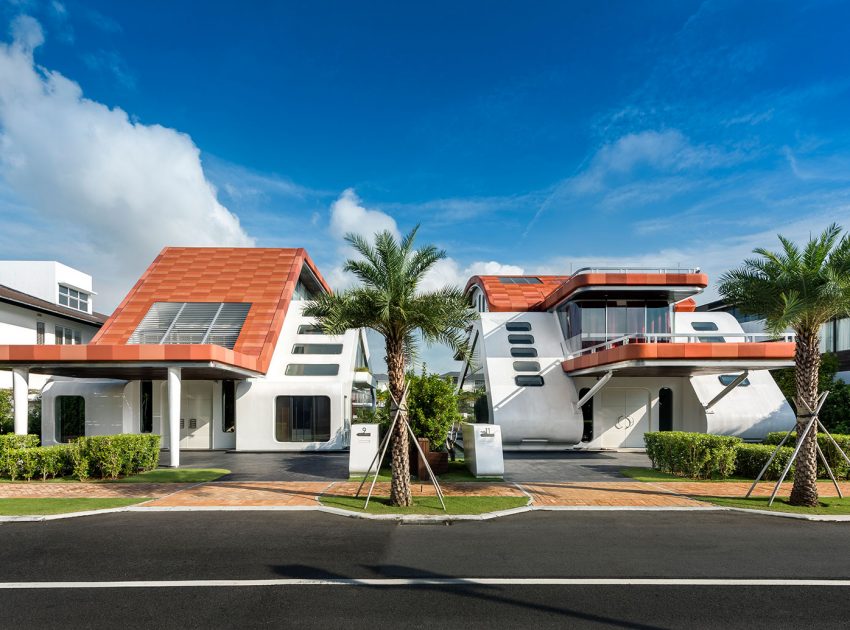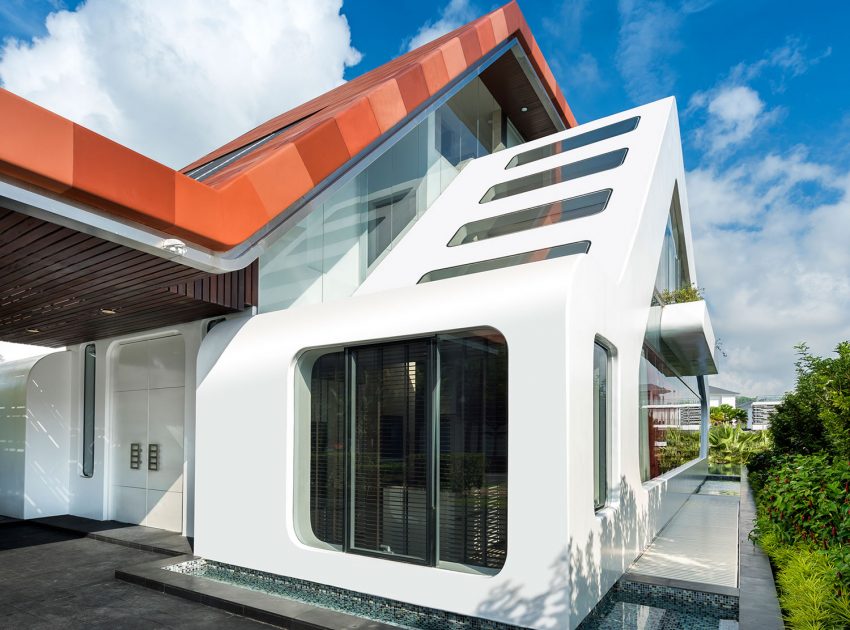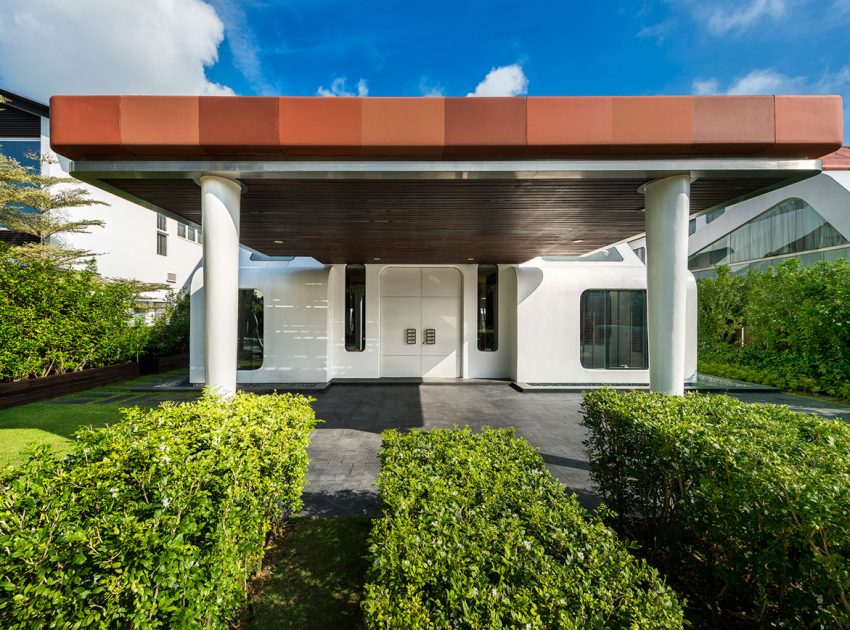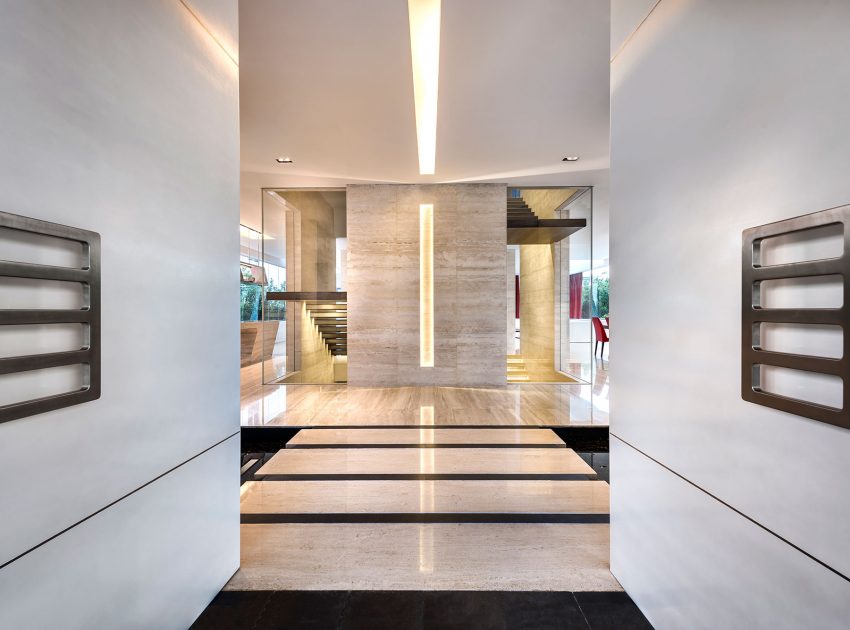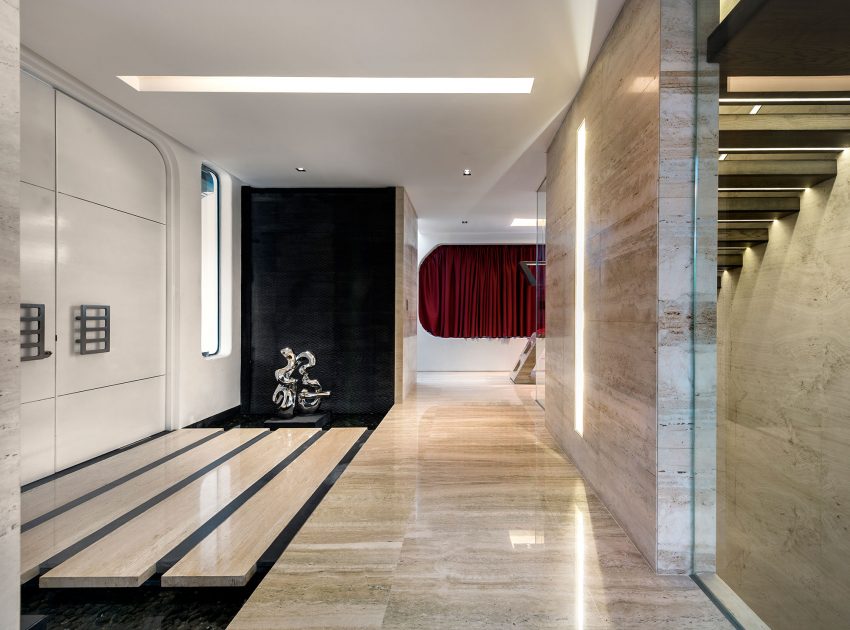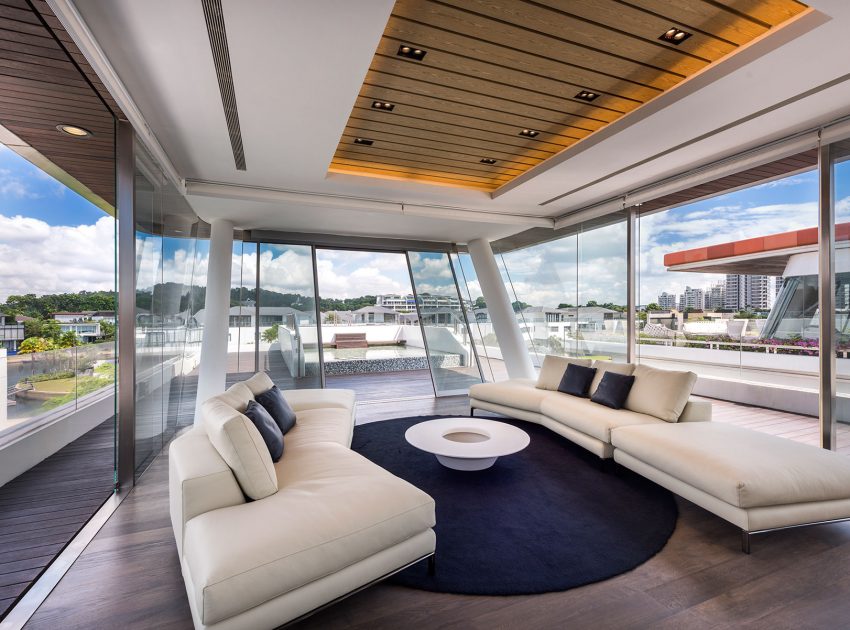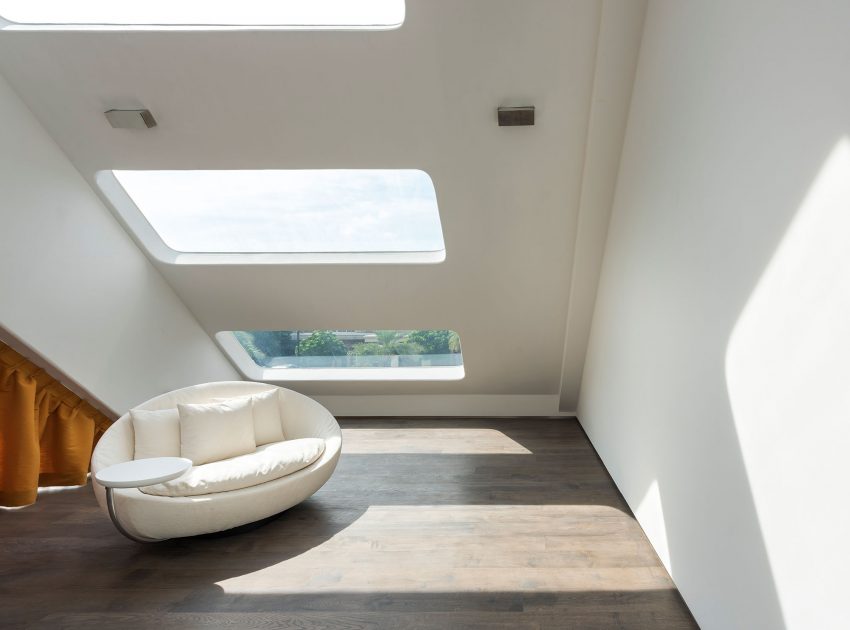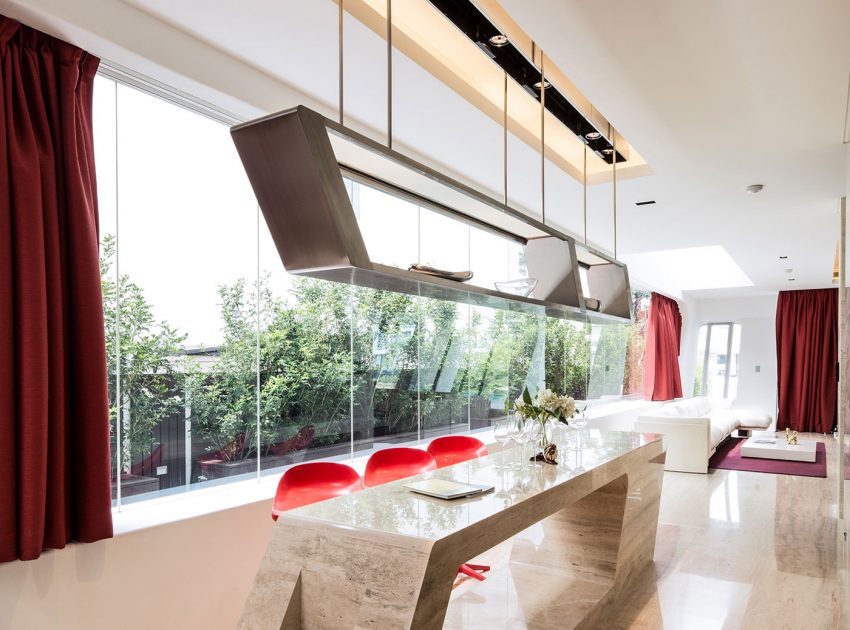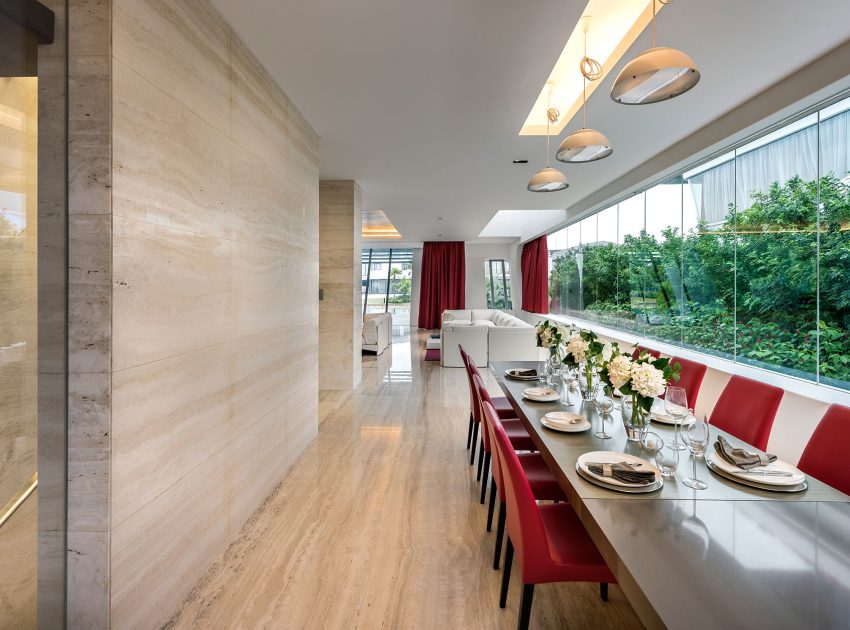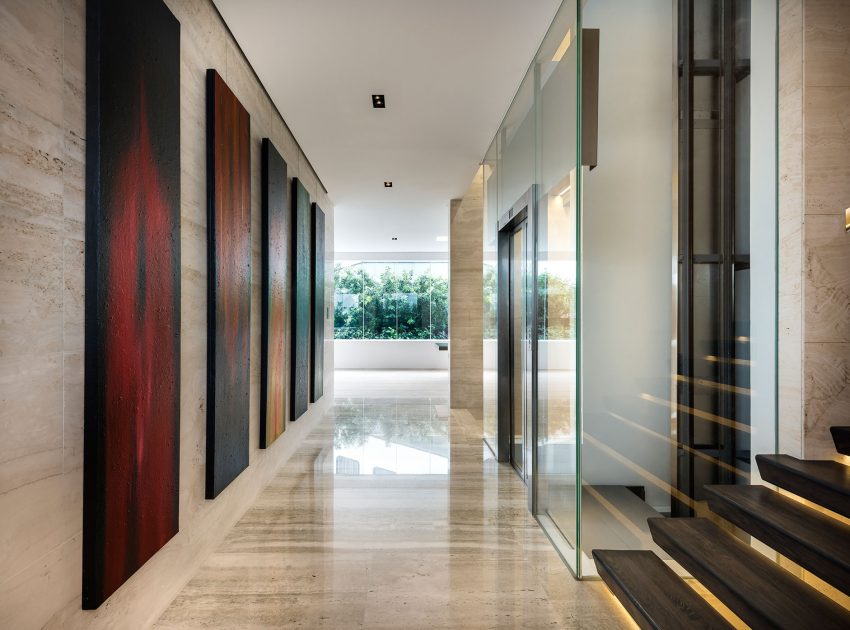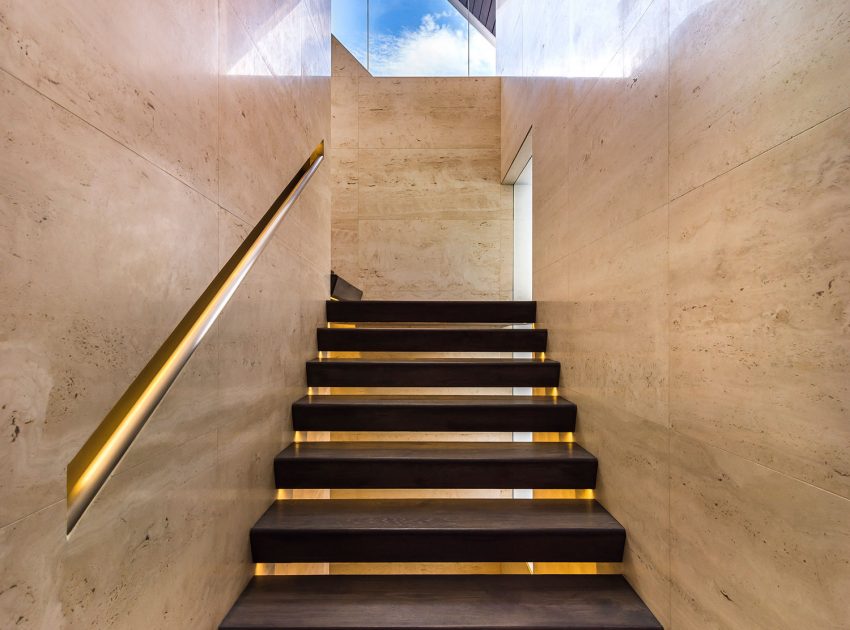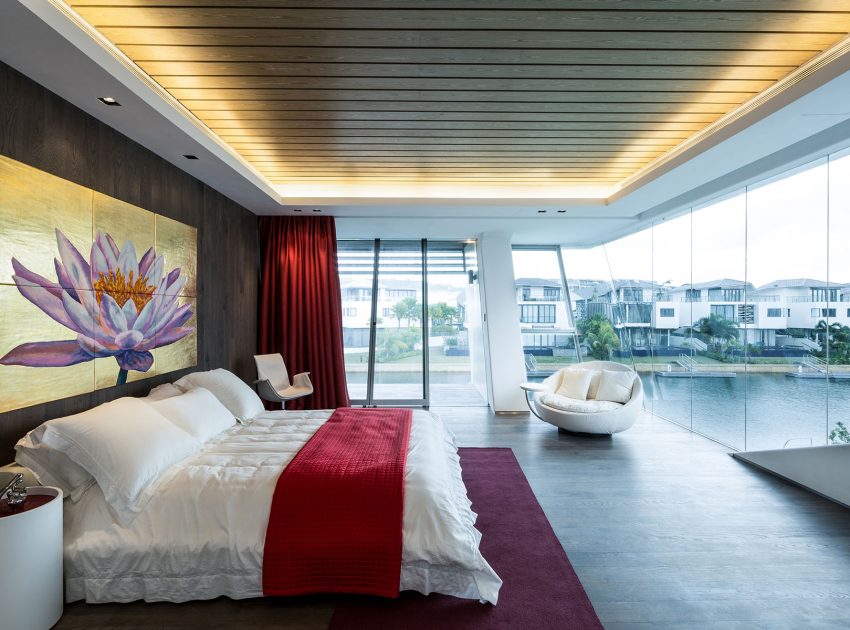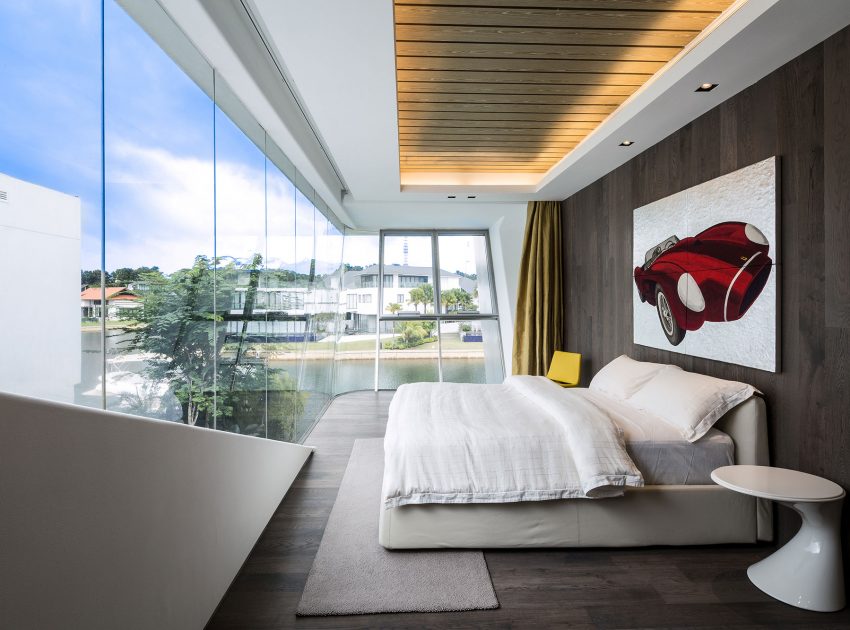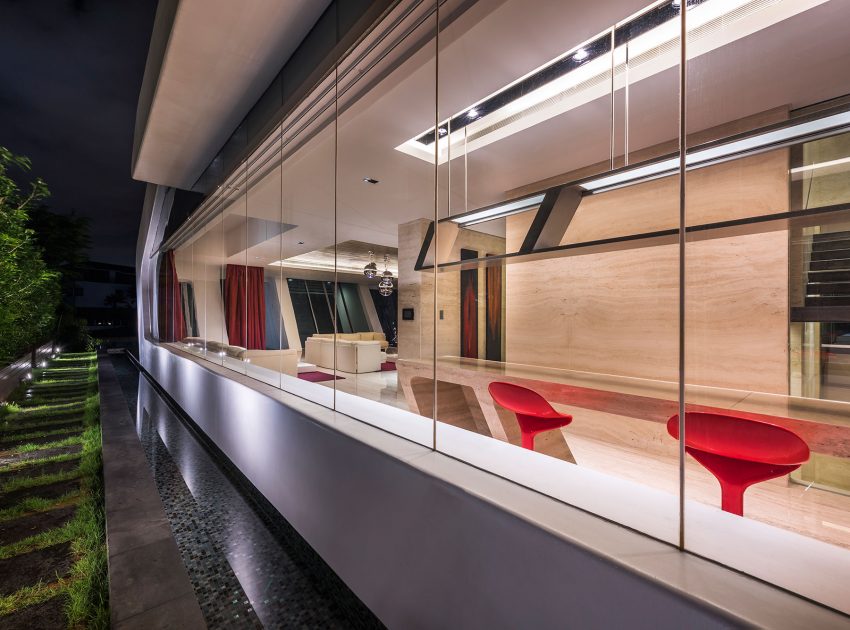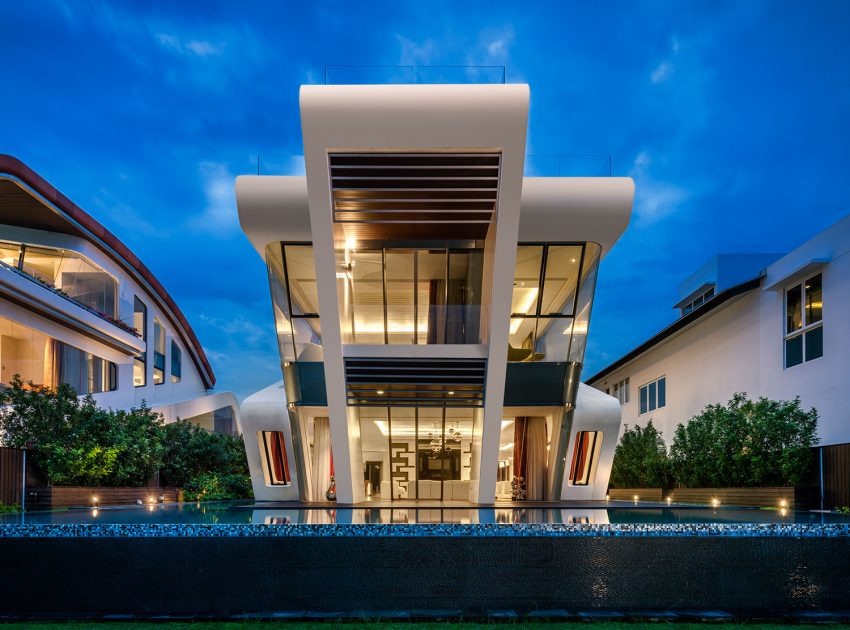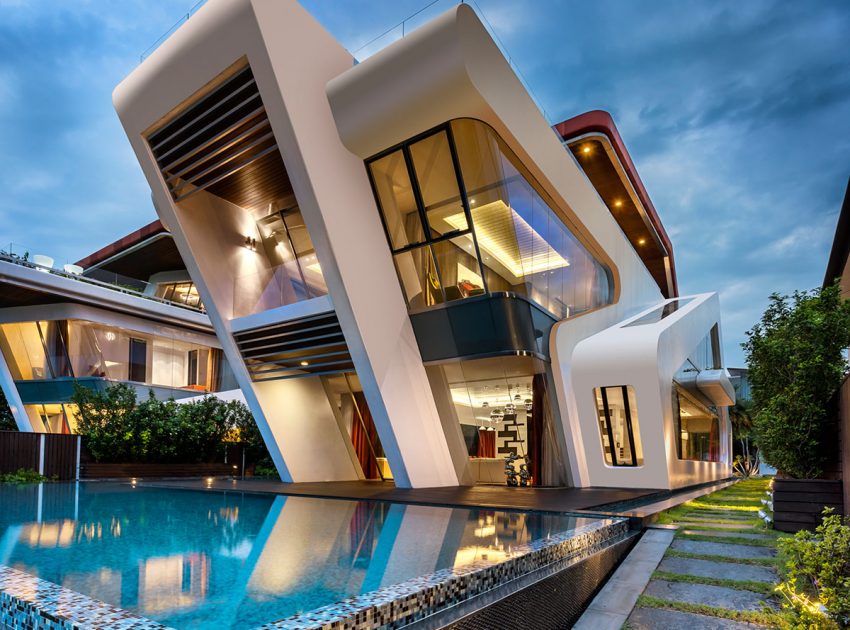 View the complete gallery