L'ex Fienile by bp Laboratorio di Architettura
"We are located in Soprazocco di Gavardo, one of the most evocative places in the Sabbia Valley immersed in the green of the morainic hills near Lake Garda. The redevelopment project involved an old barn, the only part not yet restored, of a large farmhouse dating back to the 1950s. The building is spread over two levels, for a total area of ​​140 square meters. On the ground floor there is the entrance, the laundry area and the guest room. The upper floor, on the other hand, includes the living area, under the banner of atmospheres with a clear contemporary mark. Paolo Bussi and Elisabetta Piotti, the architects who took care of the project, chose to reveal the original function of the rooms only through the choice of the chromatic tones used for the walls and floors.
"The idea – they explain – was to take up the colors of the earth and then dare with refined fabrics and furnishing accessories and important colors, in stark contrast to the linearity that characterizes the whole house. Before the works, in fact, the first floor of the barn was a large room without any partitions and with two pillars positioned in the center that supported the roof: the first pillar was recovered behind the shower, the second next to the island of the kitchen. However, both were masked and inserted into the plasterboard partitions. Only the bedroom room was already divided from the rest of the environment, as well as the entire ground floor".
The design choice to support the original open space distribution has preserved the airiness and brightness of the first floor. The environments are therefore outlined by the very presence of the furnishings, without the use of fracture elements such as internal doors or partitions. Solutions based on a geometric modularity mark the entire living area, which is modern and functional in the clean lines, the high quality of the materials and the search for comfort. More feminine and relaxed atmospheres are found in the master bedroom, where the maxi floral pattern of the wallpaper and the airiness of the curtains definitely veer towards vintage.
The task of giving continuity to the different environments, harmonizing materials and shades, was entrusted to the BerryAlloc laminate floor, whose Castagna Oak decoration perfectly replicates the colors and veins of natural wood. This choice was also ideal in view of the installation of the underfloor heating system. "We wanted to keep the same flooring in all the rooms – underline Paolo Bussi and Elisabetta Piotti – possibly also in the bathrooms and in the kitchen. We were looking for an evocative surface like that of a parquet and at the same time resistant to water and wear, which had low maintenance and was able to create a comfortable and intimate atmosphere ". Chosen in the warm Castagna Oak shade, the BerryAlloc laminate floor thus becomes a continuous mirror that crosses all the rooms, placing itself as a connecting element between urban soul and retro suggestions, between city loft and country barn, between the future to build and past to remember."
Photos courtesy of bp Laboratorio di Architettura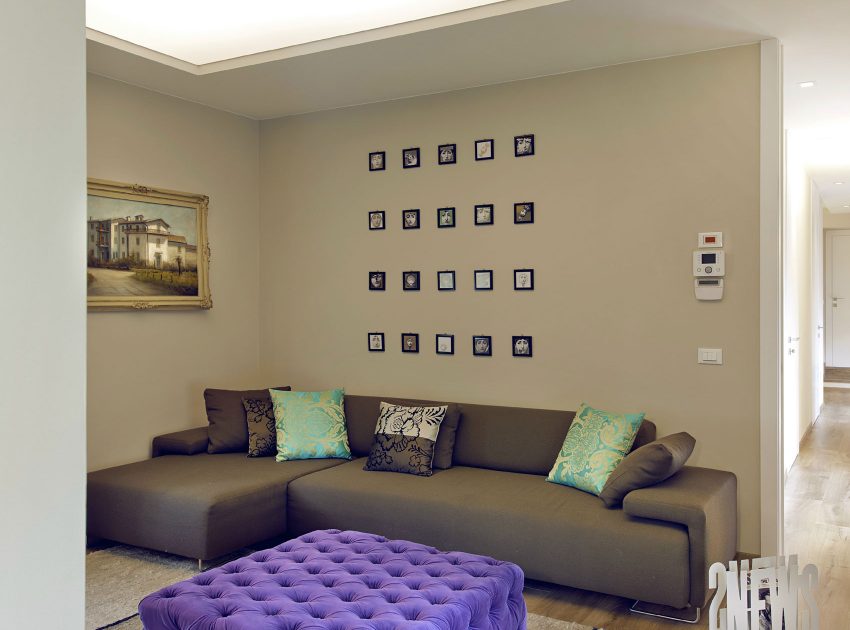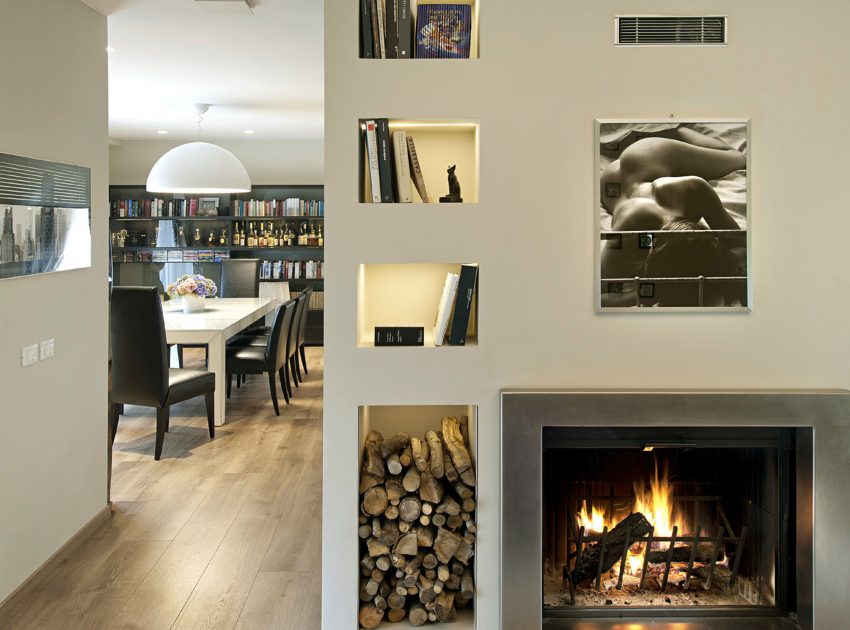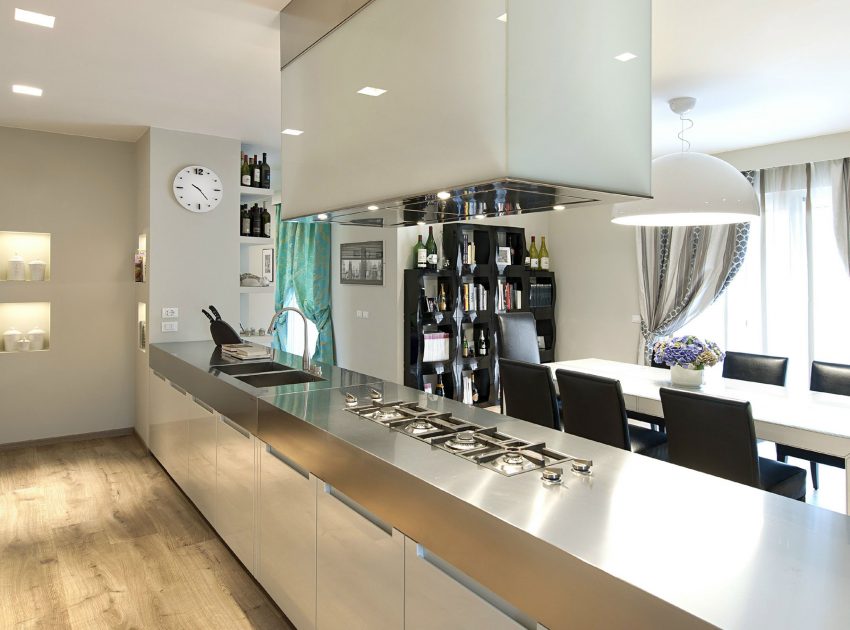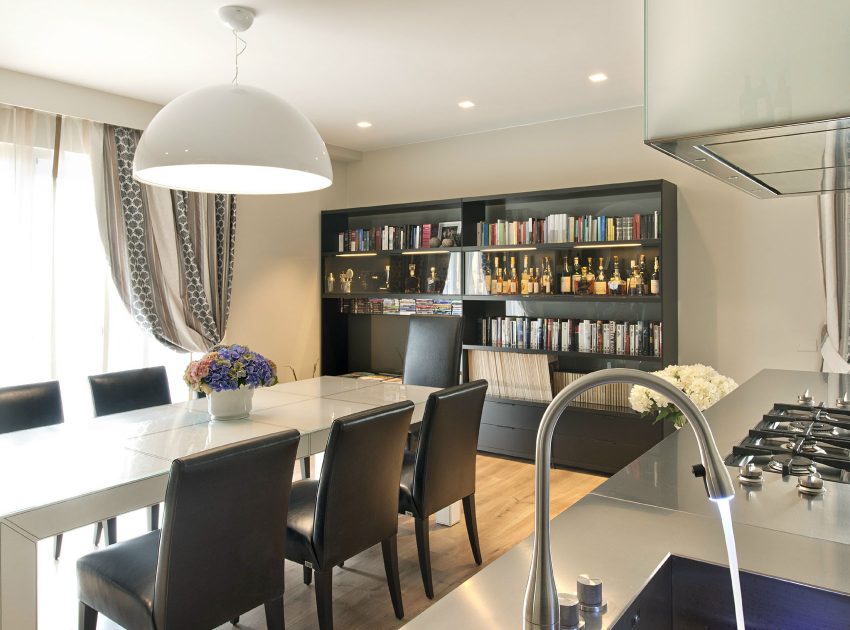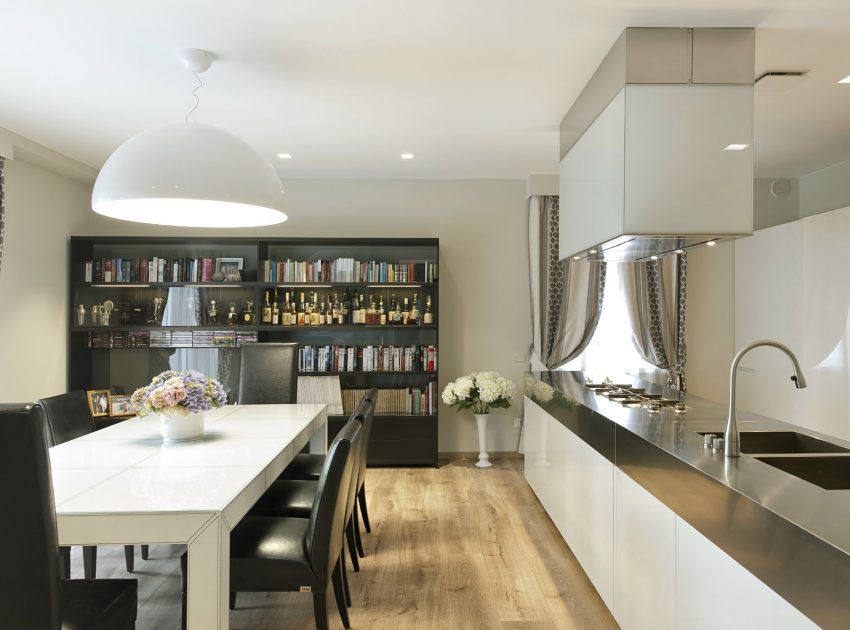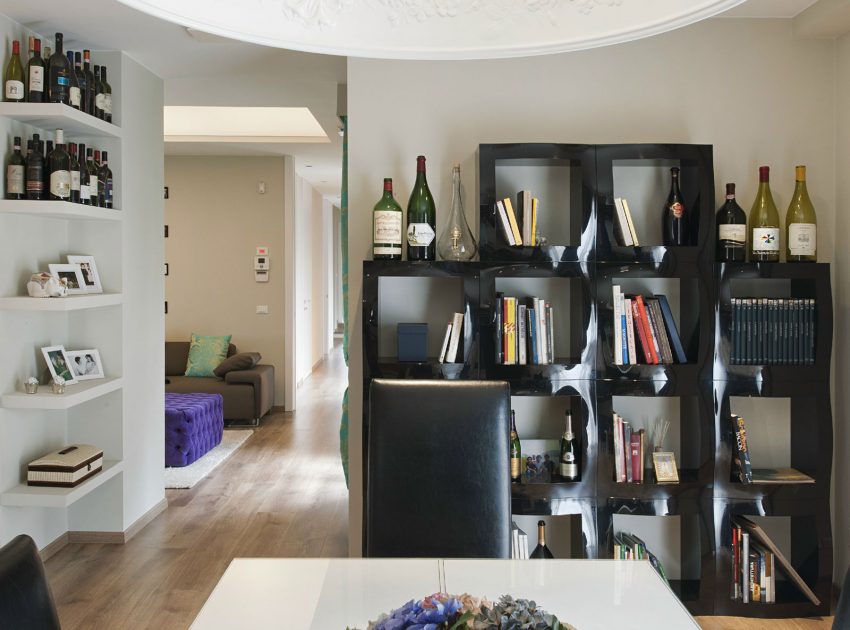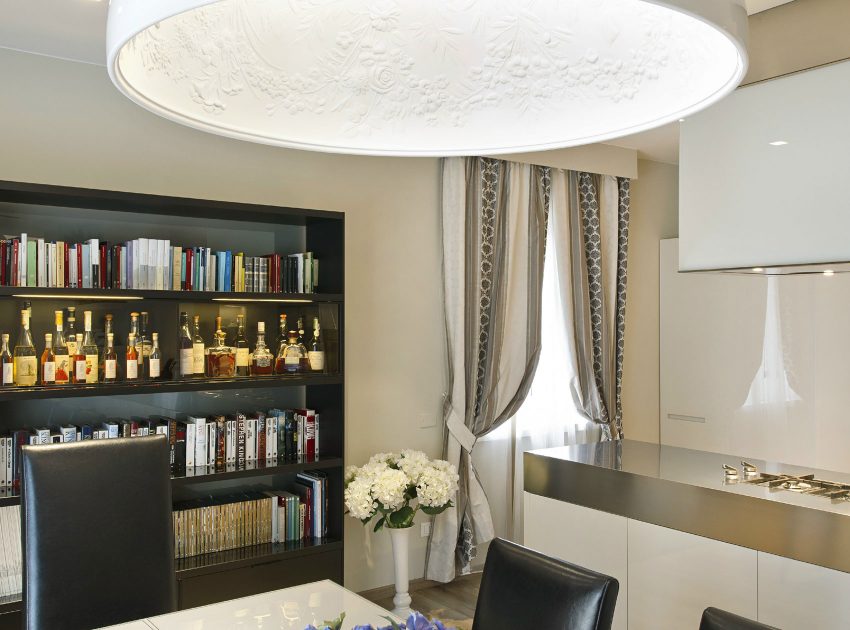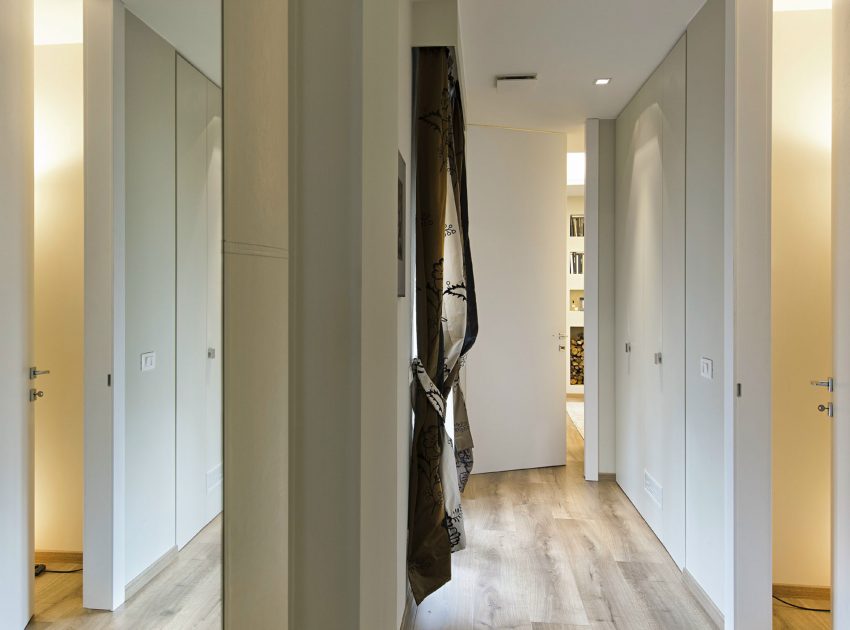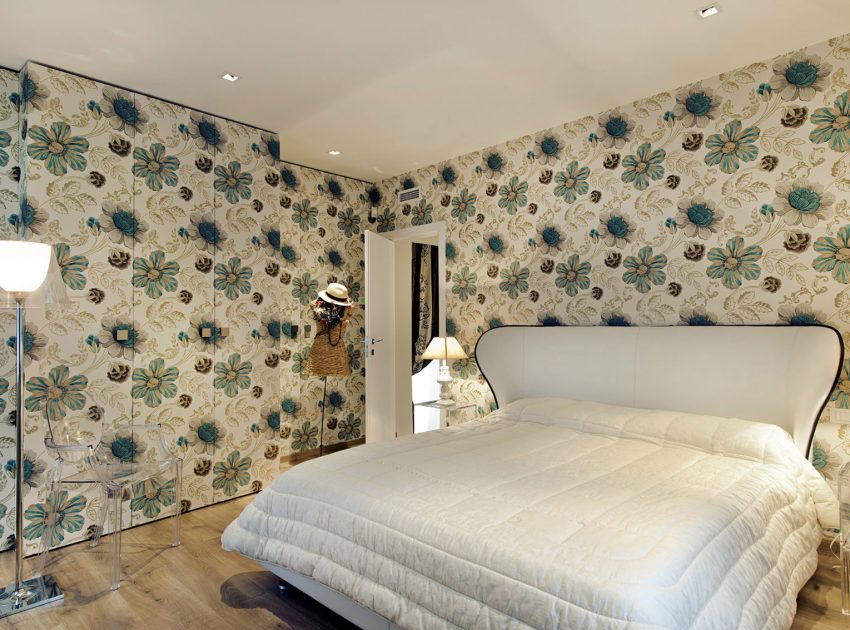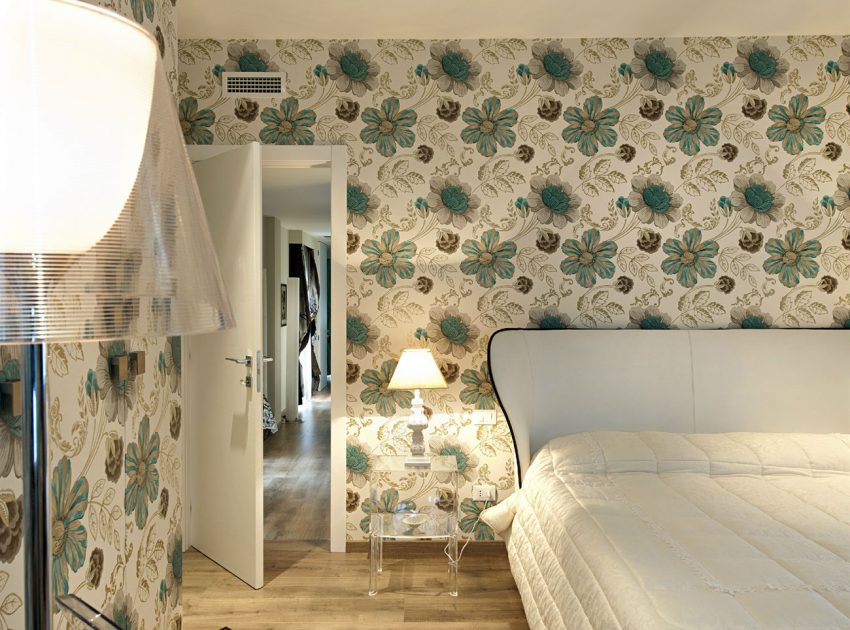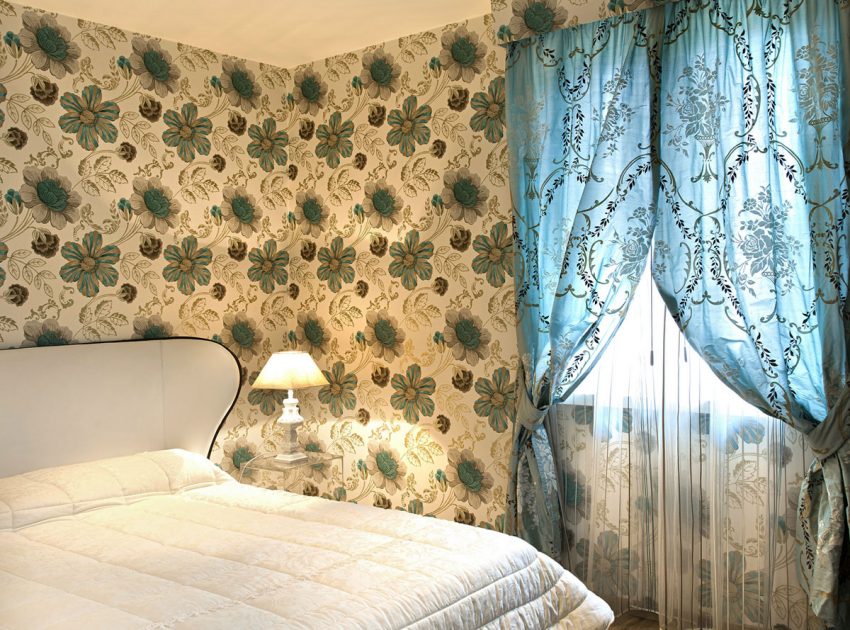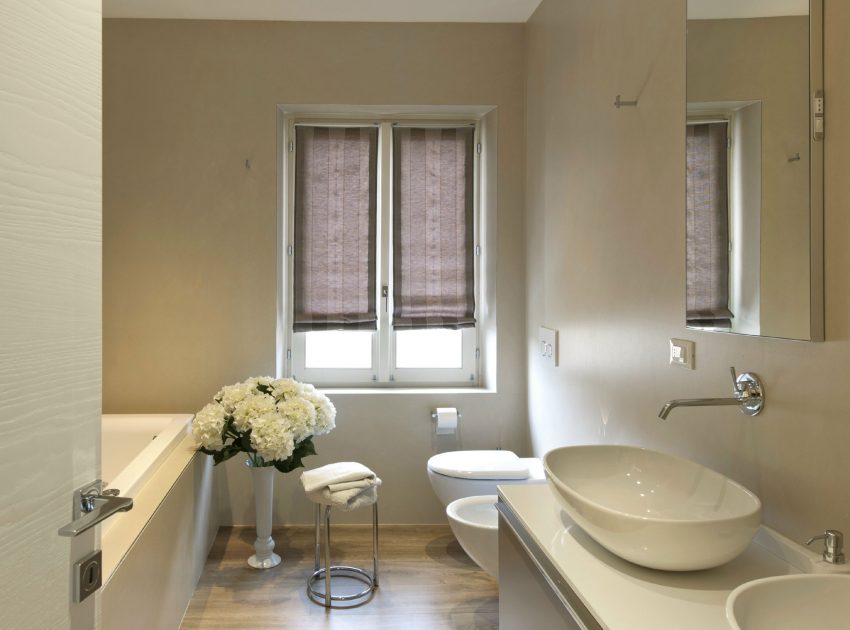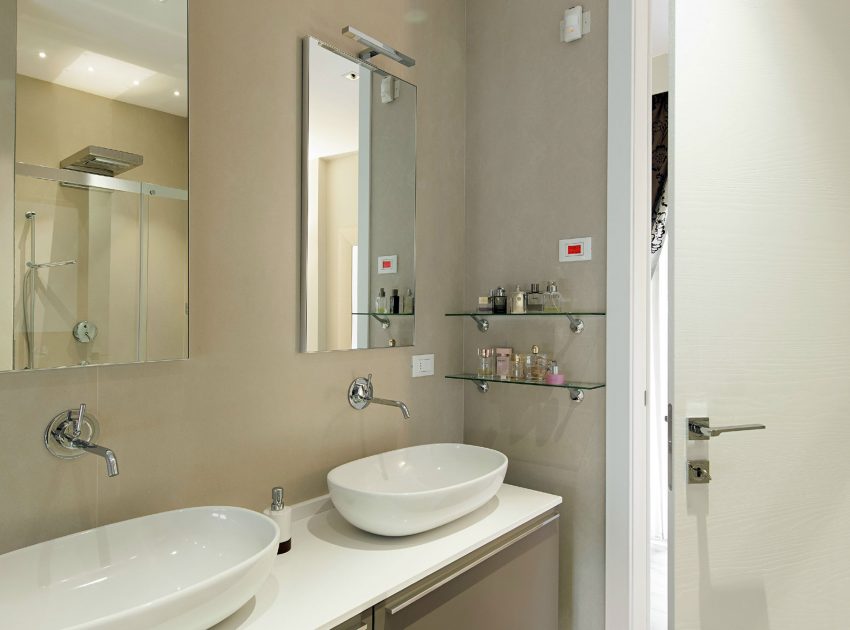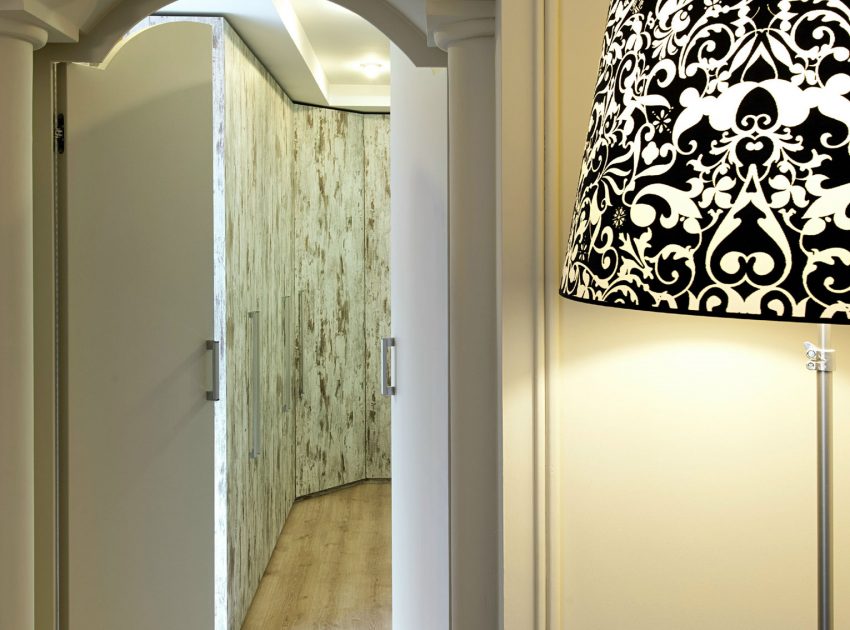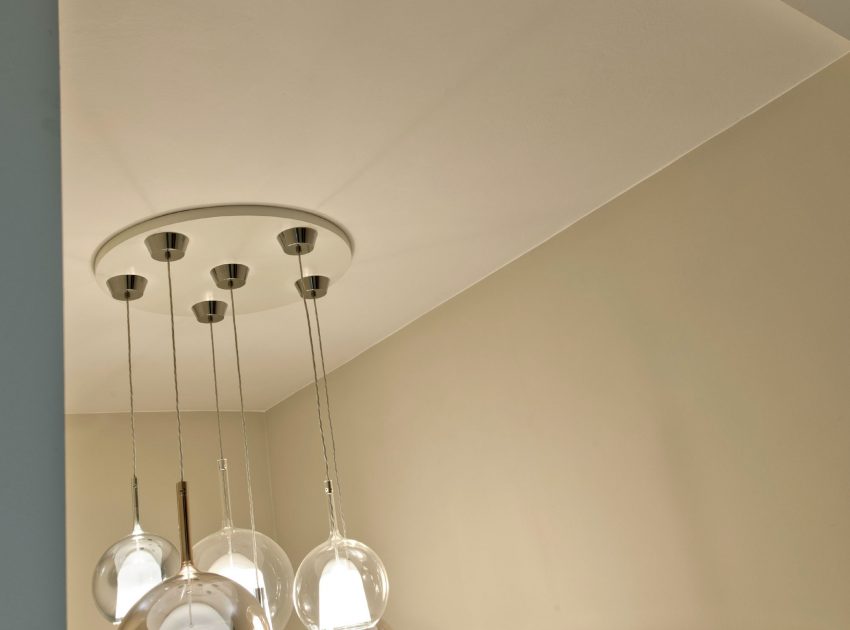 View the complete gallery